In Vampire Survivors, players experience minimalistic gameplay and roguelike elements. There is a load of fun in this game as it also offers a multiplayer option allowing you to connect with your friend and play the game together.
Though the game is very stable, many users report Vampire Survivors keeps stopping. An issue like this really makes gamers annoyed. In this guide, we have mentioned a bunch of fixes that you can use and try to resolve the Vampire Survivors keeps crashing issue.
Why Did The Game Start Crashing?
There are several factors behind why the Vampire Survivors game keeps crashing or stopping on your device, and most of them are fixable. Thus, let's have a look at some potential reasons for the occurrence of this error:
Background processes
Outdated Windows OS
Lack of Resources
Poor connectivity
An Older GPU Driver
Top Ways to Fix Vampire Survivors Keeps Crashing Error
Here are some tricks that will help you fix the Vampire Survivors keeps crashing issue on your PC. So, make sure to perform them carefully and let us know which method helps you the most in the comment box.
Fix 1: Reboot Your Device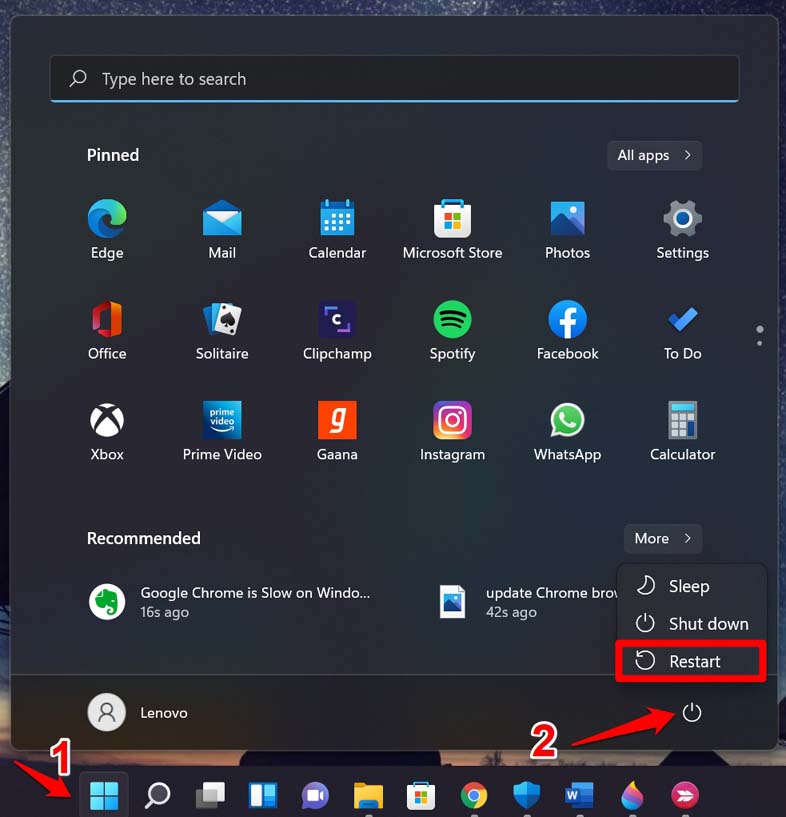 As a first method, rebooting your device will be the best choice if you are facing a game crashing issue. Basically, the applications start crashing or freezing due to the stored cache data, or increased RAM usage.
Reboot your device to clear the extra background processes and flush the RAM, which gives your PC a fresh new start to function properly and play the game without issues.
Fix 2: Check For Game Update
It is worth mentioning if there is any update available for your game that you haven't yet installed on your PC, you may face issues. So, you must have to make sure that your game is updated to play without getting any errors. To check for updates, follow these steps:
Open Steam and hover over to the Library.
Now, locate the game and right-click on the game.
Now, select the properties option.
Then, go to the Updates tab.
Finally, hit the Always keep this game updated option.
Fix 3: Update GPU Driver
Updating your device's GPU driver will be another great option that will help you fix the Vampire Survivors keeps crashing issue. In case you don't know how to update your GPU driver on Windows PC, these steps will help you:
Open Run and type devmgmt.msc. Then, hit the enter key.
This will open the Device Manager and expand the Display Adapter tab.
Now, right-click on the GPU name and select the Update Driver button.
Finally, hit Apply > Ok.
Fix 4: Check the Connectivity
Did you check if your internet is working or not? To run games like Vampire Survivors, a good internet speed is needed. Therefore, make sure to check your connection speed using the Ookla Speed tester website.
However, if it fails in the speed test, try power cycling your router/modem. Then, run the speed test again. Once your internet starts working, you will see that the Vampire Survivors keeps crashing issue gets vanishes like magic.
Fix 5: Verify Game File Integrity on Steam
Vampire Survivors may also malfunction due to missing or corrupted game files. Due to this, the game may not work properly. We recommend you use Steam's built-in field repair feature to locate and repair the damaged files, so your game operates correctly. Here are the steps:
Launch Steam on your Windows PC and go to the Library tab.
Right-click Vampire Survivors in the list of installed games.
Select Properties > Go to Local Files.
Then, click Verify Integrity of Game Files.
Fix 6: Run The Game Using Admins Rights
A game can crash when it does not have the right permission to use device resources. Therefore, we recommend that you give your game full permission by following these steps:
Right-click on the Vampire Survivors .exe icon on your desktop.
From the drop-down menu, select Properties.

On the Compatibility tab, select Run This Program as Administrator by checking the box next to it.
Once you've completed these steps, hit Apply > Ok and restart your game.
Fix 7: Check For OS Update
You should also consider updating your Windows if you are still facing the crashing issue while playing the Vampire Survivors. Therefore, you should check for Windows updates by following these steps:
Initially, use the Win+I key combination. This will open the Windows 11 Settings page.
From there, select Windows Update.
Finally, click Check for Updates and hit the Search For Automatically Updates.
Fix 8: Kill The Background Processes
Still, no luck? Don't worry! Try killing the background processes on your Windows 11 PC. However, to do so, these guidelines will help you:
Firstly, open the Run box and type taskmgr. Then, hit the enter key.
Afterward, select the applications that you find consuming more resources.
Then, hit the End Task button.
If you've any thoughts on How to Fix Vampire Survivors Keeps Crashing Issue?, then feel free to drop in below comment box. Also, please subscribe to our DigitBin YouTube channel for videos tutorials. Cheers!