Windows 11 is the latest entrant in the Microsoft PC system. Windows 11 comes revamped UI and more detailed customization options. If you want to use Windows 11 as a video editing platform, then there are a number of video editing platforms available for PC. There is a lot of equipment and camera gear that helps capture the moments very professionally. However, if you are looking to make it cinematic and give the footage a professional touch, you need to work on post-processing. This is where photography or videography software comes into the picture.
All the listed software varies in the level of experience that you require. Video editing is also regarded as one of the coveted skills today. No matter how expensive your editing machine costs, it all depends on what video editing tool or app you are using. So, here is the best free video editing software for your Windows 11 PC.
Best Free Video Editor Apps for Windows 11
Here are the Best Free Windows 11 Apps to Edit Videos on PC to Create Stunning Video Edits
Adobe Premiere Pro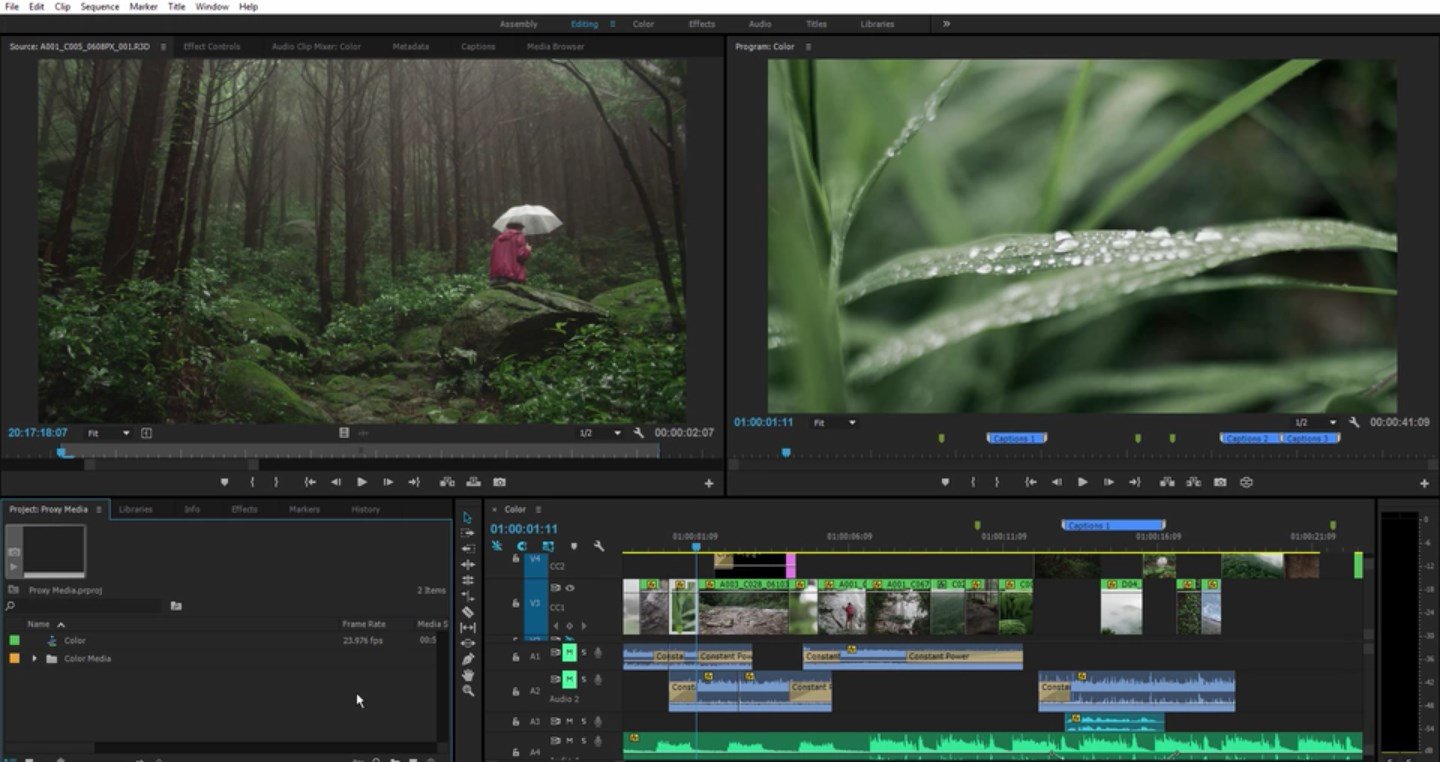 When we talk about photo editing, probably the first software that comes into our minds is Photoshop. Now, for videos, it is Adobe Premiere Pro. Any feature you need, you have got it with Adobe Premiere Pro. The tool offers a clean UI and offers seamless integration with other Adobe products like Photoshop for photos, After Effects for animations, or Adobe Audition for audio editing, etc.
According to them, "The video editor is one of the Best in the industry, and 'Adobe' did a fantastic job in it."  They say, "the UI is simple and easy to use". Also, it offers a tremendous number of features that are loved by millions around the globe. The only downside is the Price. Yes, Price!  This software is expensive.
HitFilm Express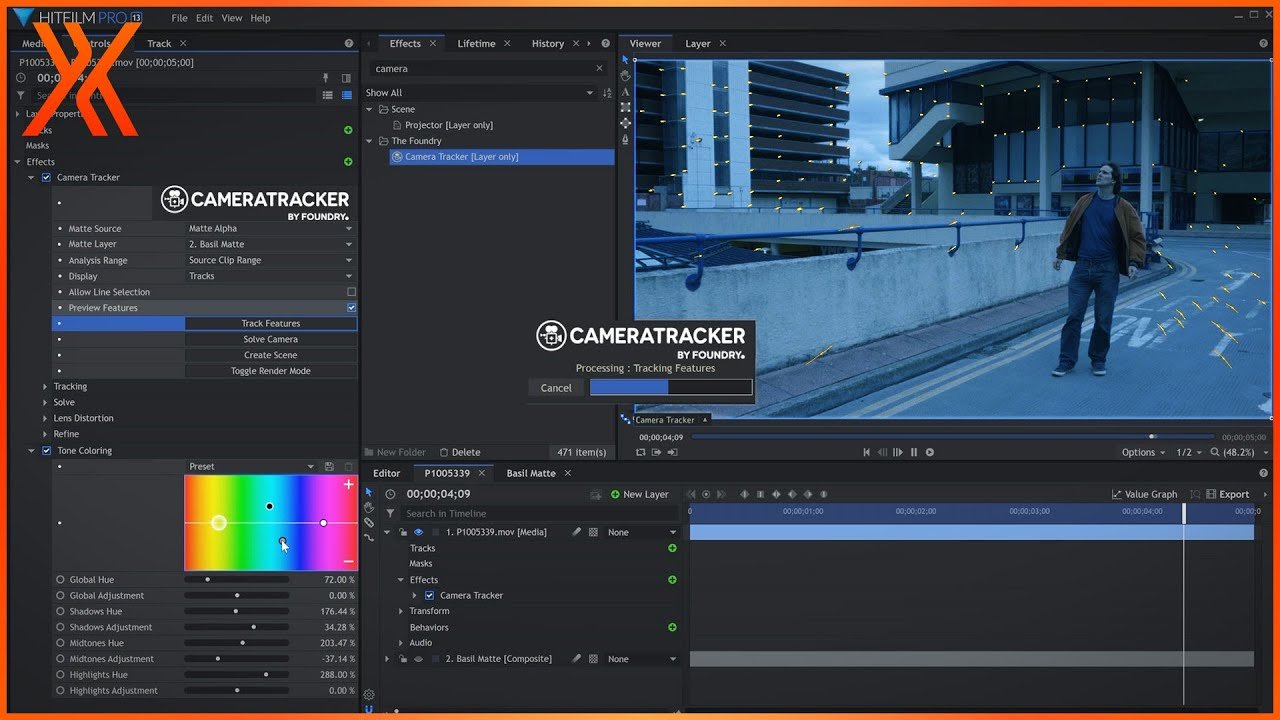 Hit Film Express is a video editing tool that could feed the appetite of professional videographers, and that too for free. If you are ready to invest your time in learning all the features of this tool or are already used to professional-grade video editing tools, then this is your best bet. However, there is a big learning curve, so, if you are good with that, this will do your job, no matter if you are just starting off or a professional. It supports every format that you can think of, but you would need a good PC to run this app.
Openshot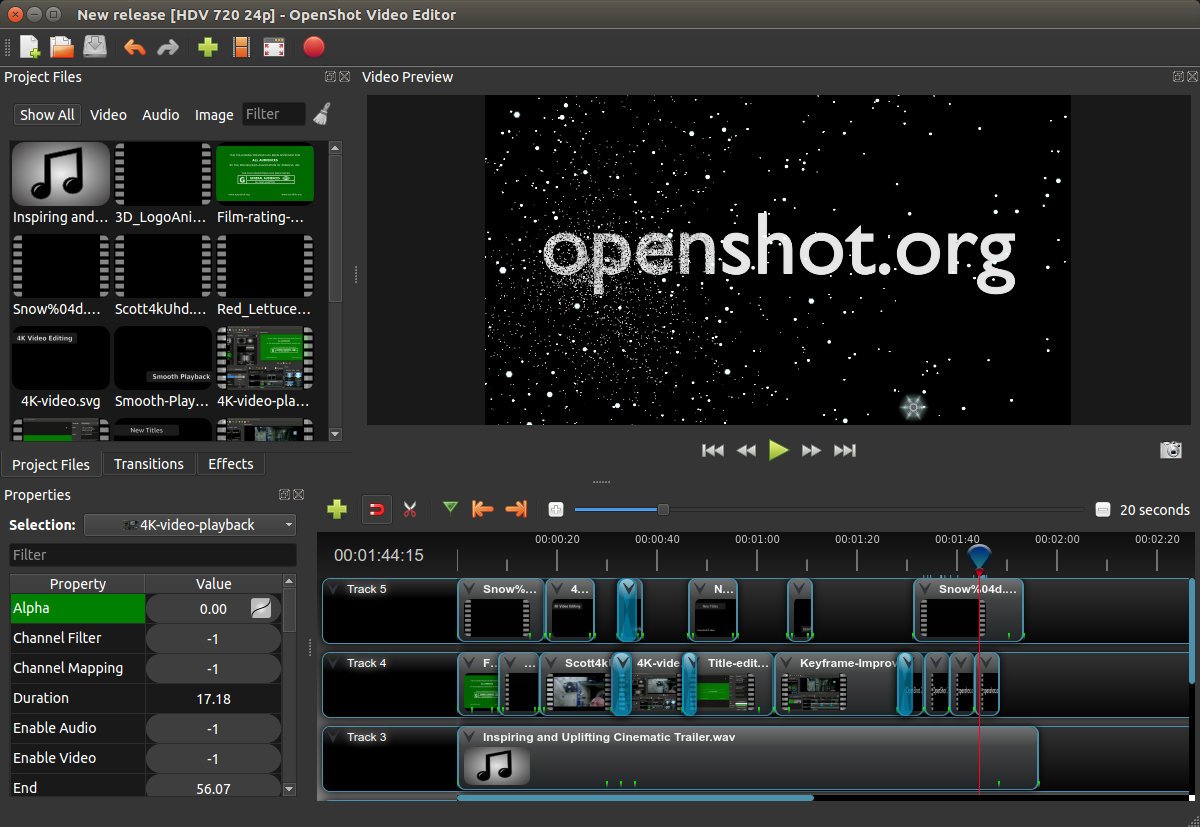 Openshot is an open-source and free video editing software available for the Windows operating system. It includes features like unlimited layers and tracks, time-mapping, real-time previews, trimming, snapping, clip resizing, curve-based keyframe animations, 70+ language support, slow-motion effects, cross-platform support, etc. Moreover, there are enough video editing tools in an easy-to-use interface to get you going for a well-edited video.
Movie Maker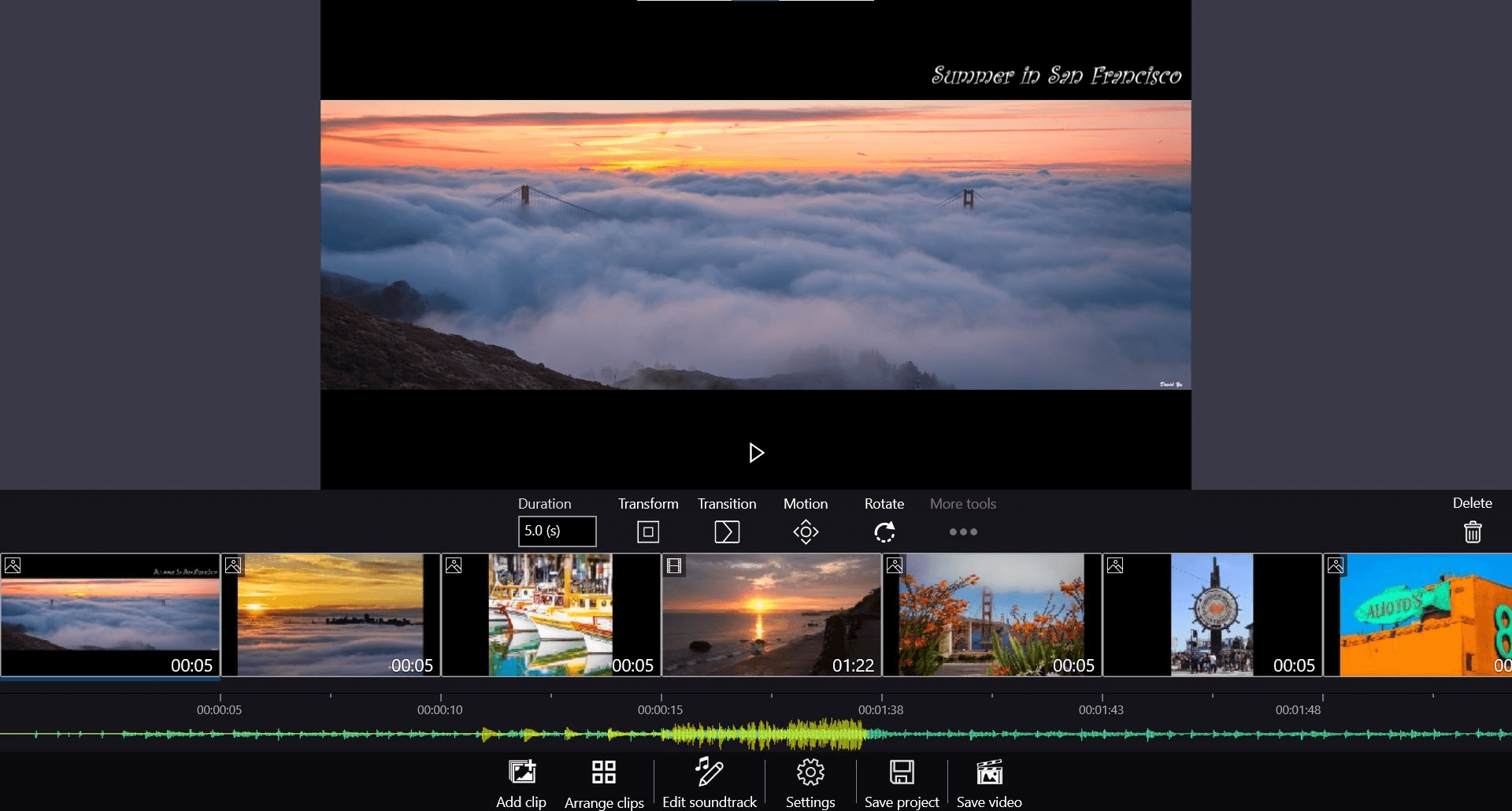 How can we forget the iconic Windows Movie Maker tool that is available for free from the official website and offers all the basic editing features, along with some advanced one, all in one place? You can make use of Movie Maker for video joining, adding background music and text caption, to more advanced features like image filters, transition effects, pan-tilt-zoom effects, etc. There is a PRO version as well, that gives you more tools and editing features that you can use to make your video professional grade.
Pinnacle Studio
Another one of the cheap video editing alternatives if you do not want to invest much but want a full-fledged video editing tool on your Windows 10 PC. The Pinnacle Studio offers tons of effects, color correction options, 4k, and multi-cam video editing as well. There are tons of royalty-free audio, music, voice-overs, and more for powerful audio editing as well. The tool is overall very easy to use and has all the features to get going with video editing.
Camtasia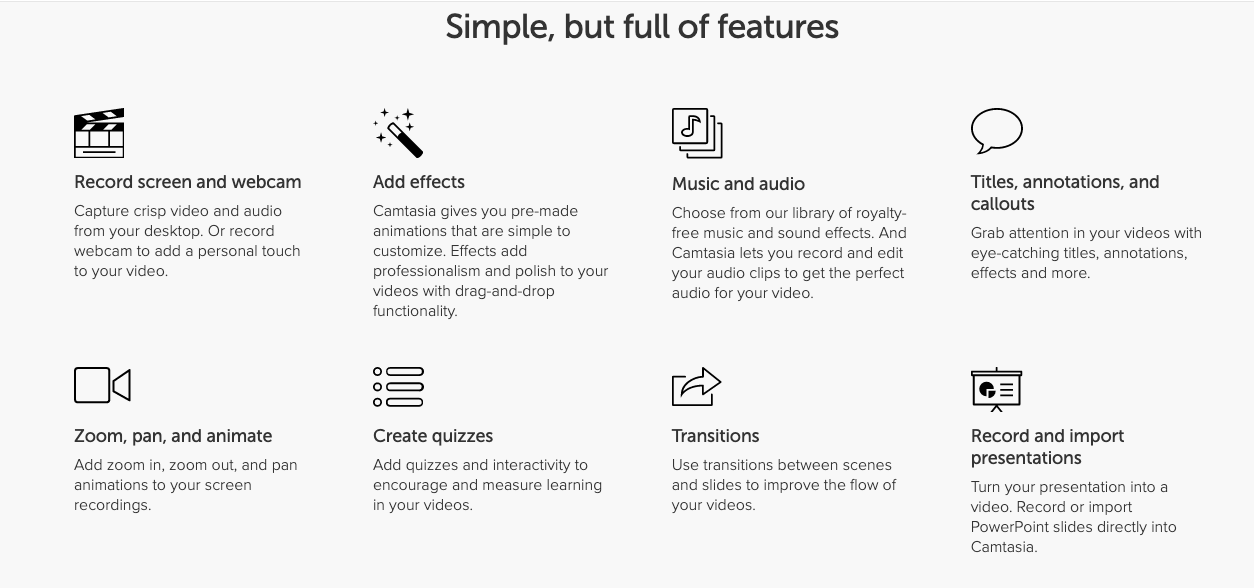 Camtasia is a complete professional bundle of editing tool with video layers, Audio Mixing, effects, VFX, Animation, Chroma green screen and all other features which you think is needed for a making a perfect YouTube video. You can record the screen and webcam to perform further editing options. Camtasia is a very simple tool to understand and use. Camtasia also has some very intricate functionalities specifically for enhancing YouTube content. Though the software is paid, the number of features and customer support offered is worth a buy.
Shotcut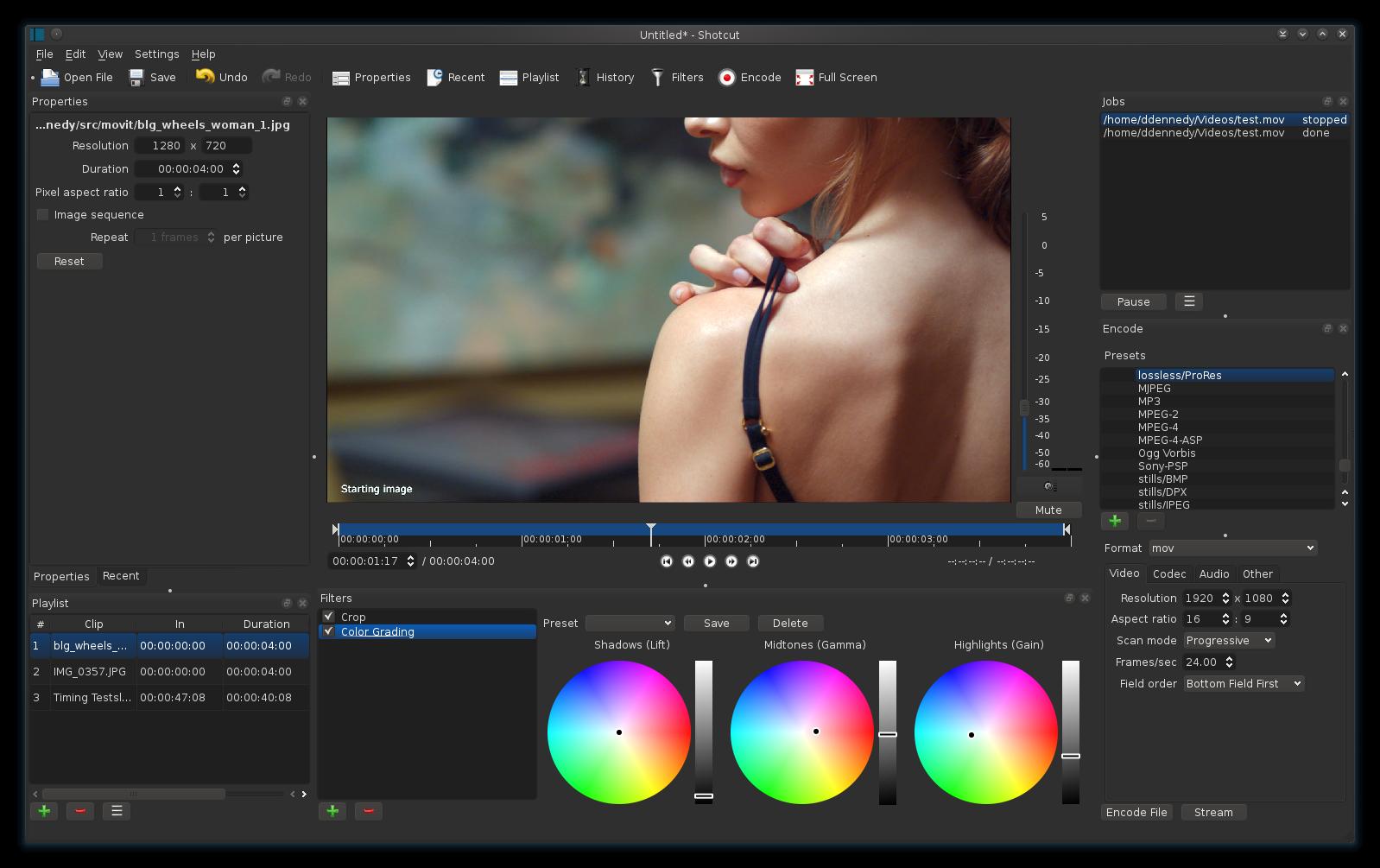 If you are a freelancer or small business, then, Shotcut is another good option and is available for free. The interface is easy to use and understand. Moreover, the app also supports webcam, SDI, and HDMI input. It supports multiple video and audio formats, there is a huge collection of filters, cross-platform support, and has no ads.
When it comes to Audio, you get a plethora of features and functions with filters, controls, mixing, spectrum analyses, envelope, voice controls, and more. On the Video front, we also get a number of features to make content appealing. You can trim, add layers, effects, images, audio, effects, and more.
DaVinci Resolve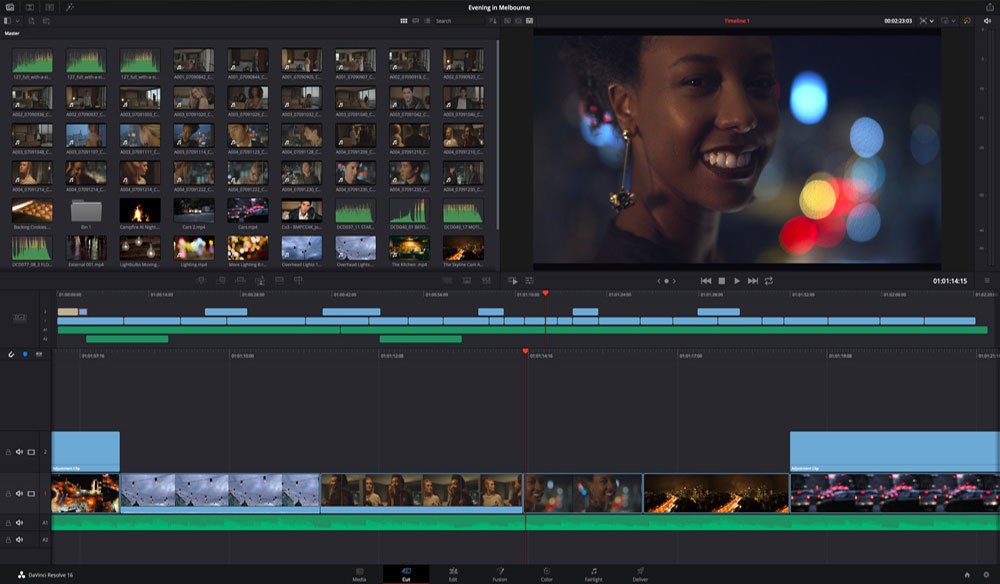 Despite the fancy name "DaVinci Resolve," this video editor has a lot to offer. It is arguably one of the most advanced video editors on this best video editor list. No doubts! Many Professionals, Youtubers, and intermediate filmmakers use this extraordinary piece of art. Its ease of use, power, portability, and reliability adds up in its charm, and also, the very robust support for all the platforms (Mac, Windows, Linux) acts as a bonus. However, for many, this might be the overwhelming video editor at first glance, due to its interface and high-level features. But, in reality, it is widely acknowledged all over the planet.
Lightworks
Lightworks is one of the most popular professional video editing tools available for Windows 10 PC. Notably, this software was used to produce films from LA Confidential and Pulp Fiction to Hugo and The Wolf of Wall Street, and more. It features professional-level color correction, GPU-accelerated real-time effects, and nearly all-encompassing format support along with all the basic tools for editing.
Vegas Pro 18
If you are looking for professional-grade inbuilt audio editing features, then Magix Vegas Pro 18 is one of the popular options. You can edit high-res multitrack audio to match your video quality. It supports 8K video editing, planar motion tracking, better stabilization tool, HLG HDR support, GPU accelerated decoding for AVC/HEVC, unifying color grading, etc. The video editing app supports almost all video and audio formats. A good all-rounder, overall.
Cyberlink Power Director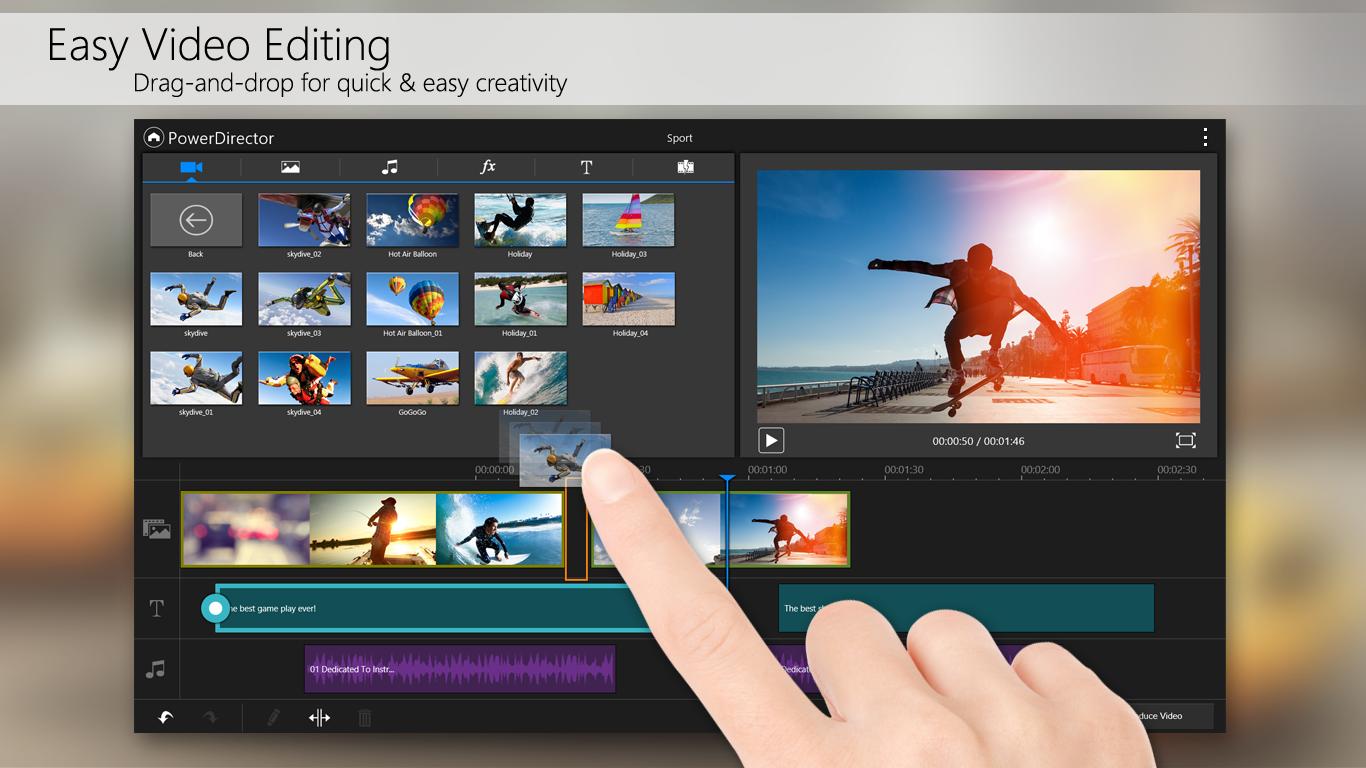 Cyberlink Power Director could be the perfect solution for you, although it might be a hard go for beginners. And this is because the Power Director adds a completely professional touch to your normal videos. It has dozens of effects, slow motions, multiple-track support, and everything required to make your videos look like the ones produced in Hollywood.
Hence, to play with such a wide range of tools, you must have some experience. However, there are plenty of tutorials available on the internet, which must be enough to get started. Additionally, Cyberlink Power Director also supports 360-degree video editing, which makes it unique from all other video editors.
Sony Vegas Pro
Need fast, efficient, and professional video editing software? Well, Sony Vegas Pro is the ultimate infusion to all your problems. The Vegas Pro provides lightning speed to your video editing skills. With one of the most flexible interfaces and tons of time-saving tools, you can now edit your videos up to a professional level seamlessly. Moreover, Sony Vegas offers world-class stabilization along with industry-leading HDR support.
Of course, it's a highly professional video editing software with which you can even edit movies, YouTube videos, and more, although it requires high video editing skills and is mostly recommended for professionals. Also, there are a bunch of video tutorials from where you can learn and start editing your videos.
Blender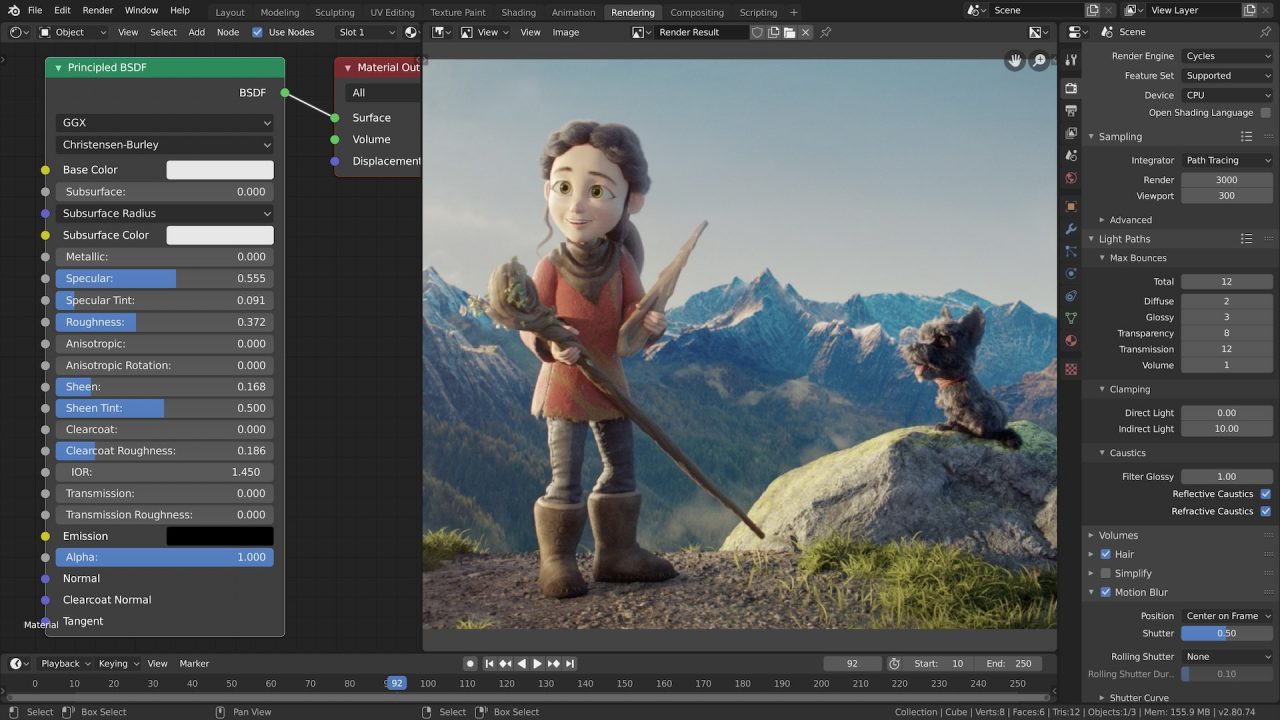 Well, Blender would be a good option for those who are into animation, rendering, and 3D sculpting. However, this is a good tool for some basic video editing as well. You can make use of the intuitive timeline and perform actions like video masking and color grading, etc. to generate a good output of your video.
Corel VideoStudio Ultimate
Another one of those user-friendly video editing tools for Windows is Corel VideoStudio. The app has plenty of video editing features, including some premium special effects packs and a Mask Creator tool. Apparently, the software provides more than 2,000 transitions, effects, and animated titles. It supports multiple video formats for editing as input and output.
If you've any thoughts on 10 Best Windows 11 Video Editing Applications for Stunning Edits, then feel free to drop in below comment box. Also, please subscribe to our DigitBin YouTube channel for videos tutorials. Cheers!