Windows 11 is the latest operating system from the house of Microsoft. Microsoft has loaded Windows 11 with new features and enhancements that you would find interesting over Windows 10. To give you a brief, the Windows 11 OS comes with a modern interface that is similar to macOS, the taskbar is moved to the center (which you can move to its usual side, of course), there are new themes, backgrounds, and icons that follow suit.
Microsoft's official confirmation that Windows 11 will support Android apps and games. However, to run all these features properly and smoothly, you are expected to keep all the drivers on Windows 11 up to date. In such a scenario, it becomes important to have a reliable driver updater on your system that negates the need to manually install updates, one by one.
In this guide, we will share with you the best free driver updaters for Windows 11 that you can use on your system to keep your system up to date. Having said that, let us jump straight into the article.
1. Driver Booster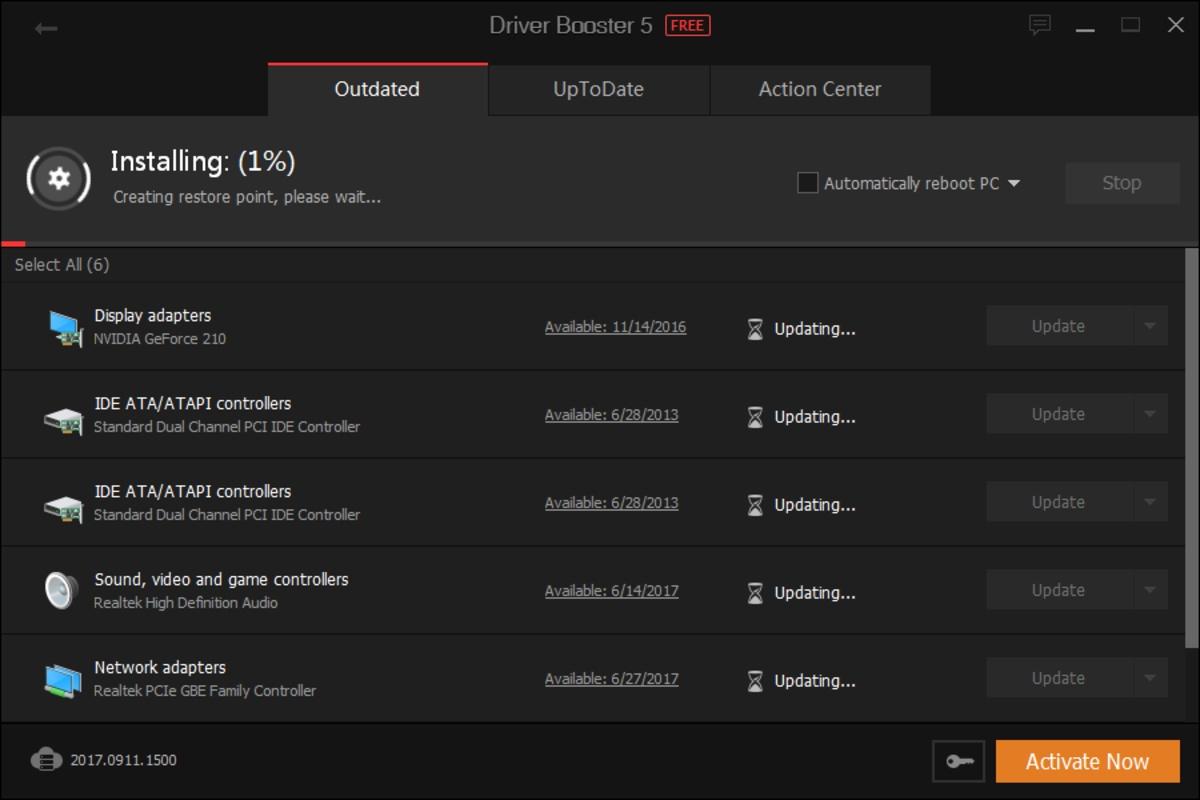 The first updater tool that we have on our list is Driver Booster. This tool is an easy-to-use tool, which is compatible with all versions of Windows, and will work fine with Windows 11. Once you install this software, this tool will automatically check for new drivers installed on your system. Some key features include roll back and uninstall drivers, ignoring drivers that you do not wish to update, exporting a list of drivers to a text file for reference, Game Boost, and more.
After your input, the software will get downloaded and negate the need to visit manually from each manufacturer's website. Moreover, the tool will give you information a bit of comparison between the old and new versions of the software. The best thing about this tool is it creates a restore point to get back to the original version if something goes wrong.
2. Device Doctor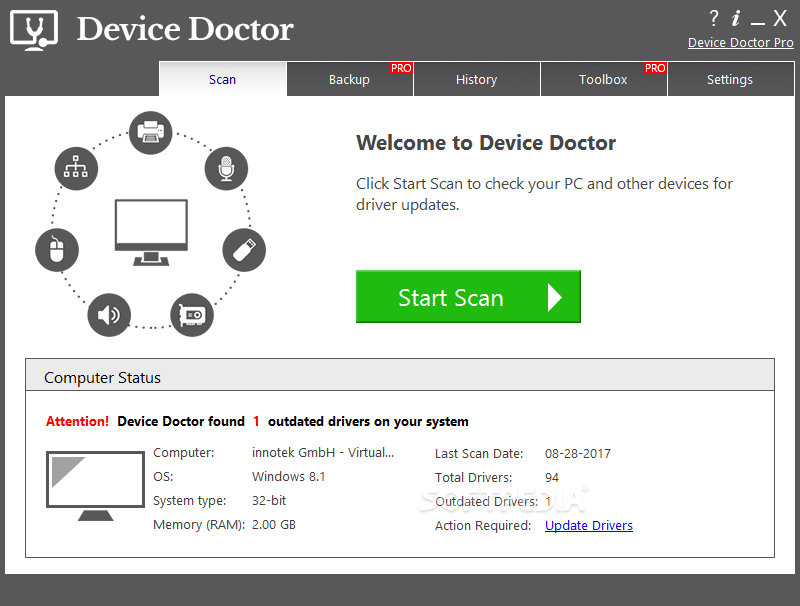 One of the simple, yet effective tools for keeping the software installed on your Windows 11 PC up to date is Device Doctor. It is available as both a regular and a portable program. The tool allows you to set a scheduled scan, and if it finds a new update, it will install the update without the need to leave the program. It has over 3,000 GB of drivers currently in its database, which is massive.
The downside of this app is that a few features are locked behind a paywall, such as a driver backup, cache cleaner, and startup manager. It is known for its ability to detect unidentified drivers, which the default Device Manager usually misses out on. Device Doctor does not feature any ads.
3. Intel Driver & Support Assistant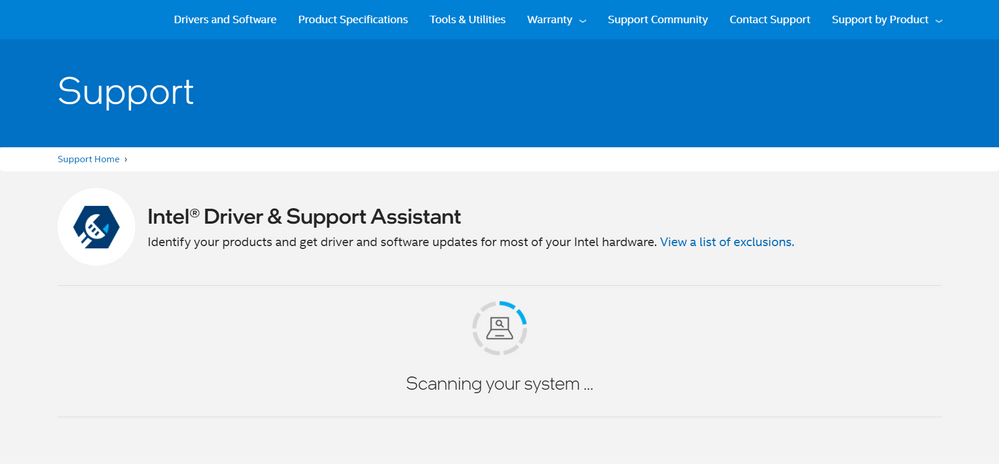 If you specifically need an updater tool for Intel drivers on your Windows 11 machine, then you should definitely install Intel Driver & Support Assistant. Once you install the software, it will notify you if a new update is available, and redirect you to the Intel support website, from where you can get information and install the latest updates.
Intel Driver & Support Assistant is a no-nonsense driver updater tool, which helps you keep all of the intel drivers on your PC updated. It is free of cost and does not annoy with any kind of adware or inputting tons of personal information.
Download Intel Driver & Support Assistant
4. Snappy Driver Installer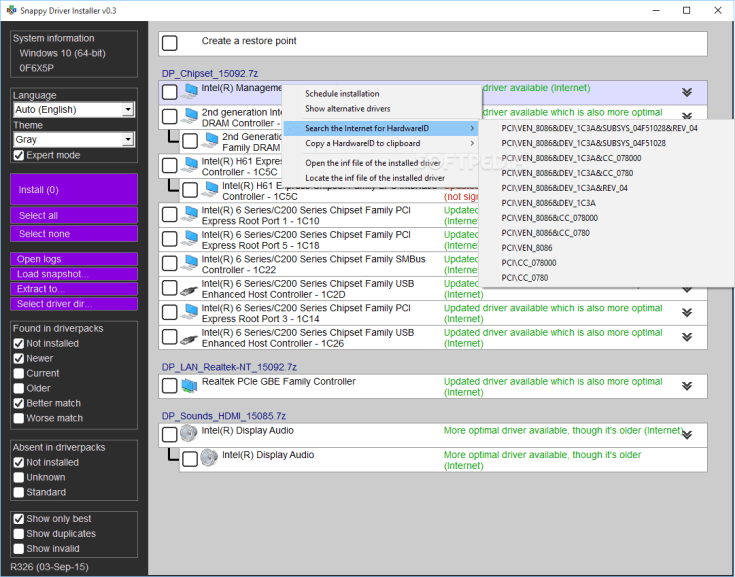 Another popular freeware driver updater for Windows 11 is Snappy Driver Installer. One of the cool things about this software is that you can download or update drivers for multiple programs simultaneously. You can install drivers offline from your local storage as well.
Though the Snappy Driver Installer user interface is simple, it can get a bit hard to operate the way it is set up. You can get more information about the driver by right-clicking. It does not come with ads and is available for free. One negative thing about this driver updater is that it does not feature schedule updates.
5. Driver Talent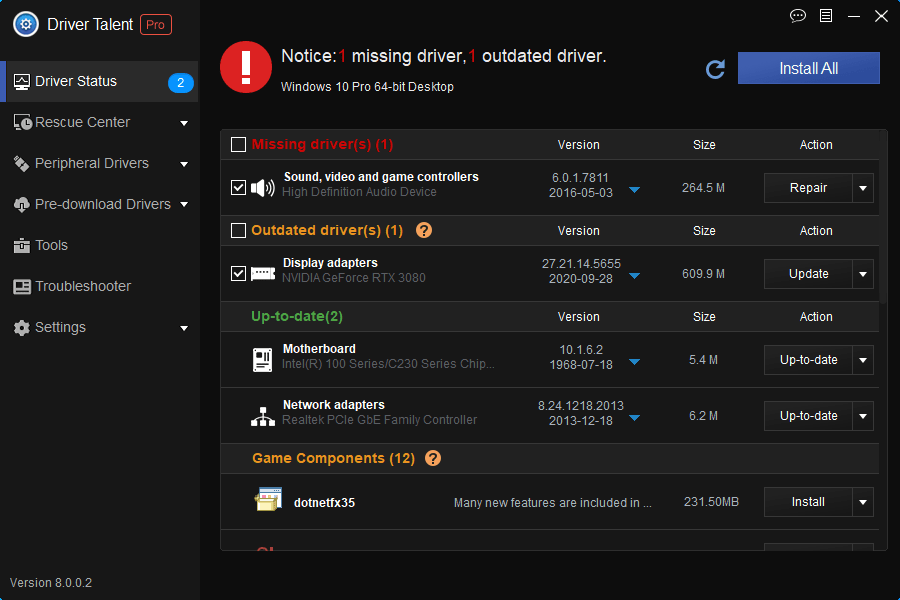 The Driver Talent is another popular tool that will help you install the updates for the drivers installed on your Windows 11 PC. The good thing about this update is on top of keeping the drivers up to date, it also fixes corrupt driver files and creates a backup of all your installed drivers in case things go south.
The program has an easy-to-use interface and gets things done very smoothly. You can even re-install existing drivers. Some negatives of this app include no scheduling option (basically, it cannot be customized), several features are locked behind a paywall, and it does not support bulk downloading.
6. DriverIdentifier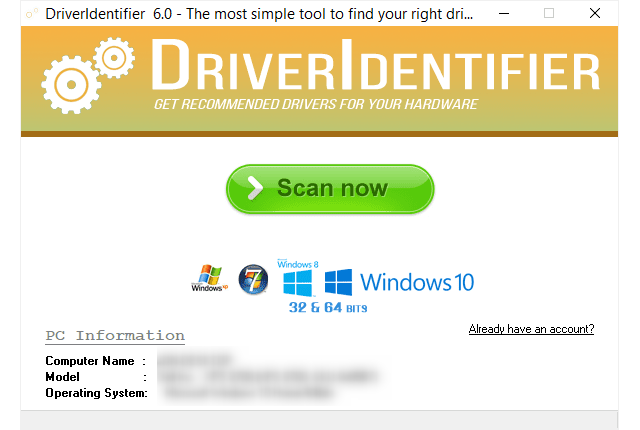 DriverIdentifier is a nice tool that helps you install all the latest drivers on your Windows 11 machine. This tool works even offline and saves the list of drivers that need an update to a file. You can later open this on a computer that has an active internet connection to download all the drivers and install them on the target PC. DriverIdentifier has a huge database of drivers to install from, and the user interface is simple to use and understand.
However, it lacks the automatic download function, and you need to visit every driver's website in order to download new updates. It also lacks a schedule updates option, which can be pretty important for some users. However, it is a portable app that lets you keep a check on your drivers and their updates.
7. Driver Easy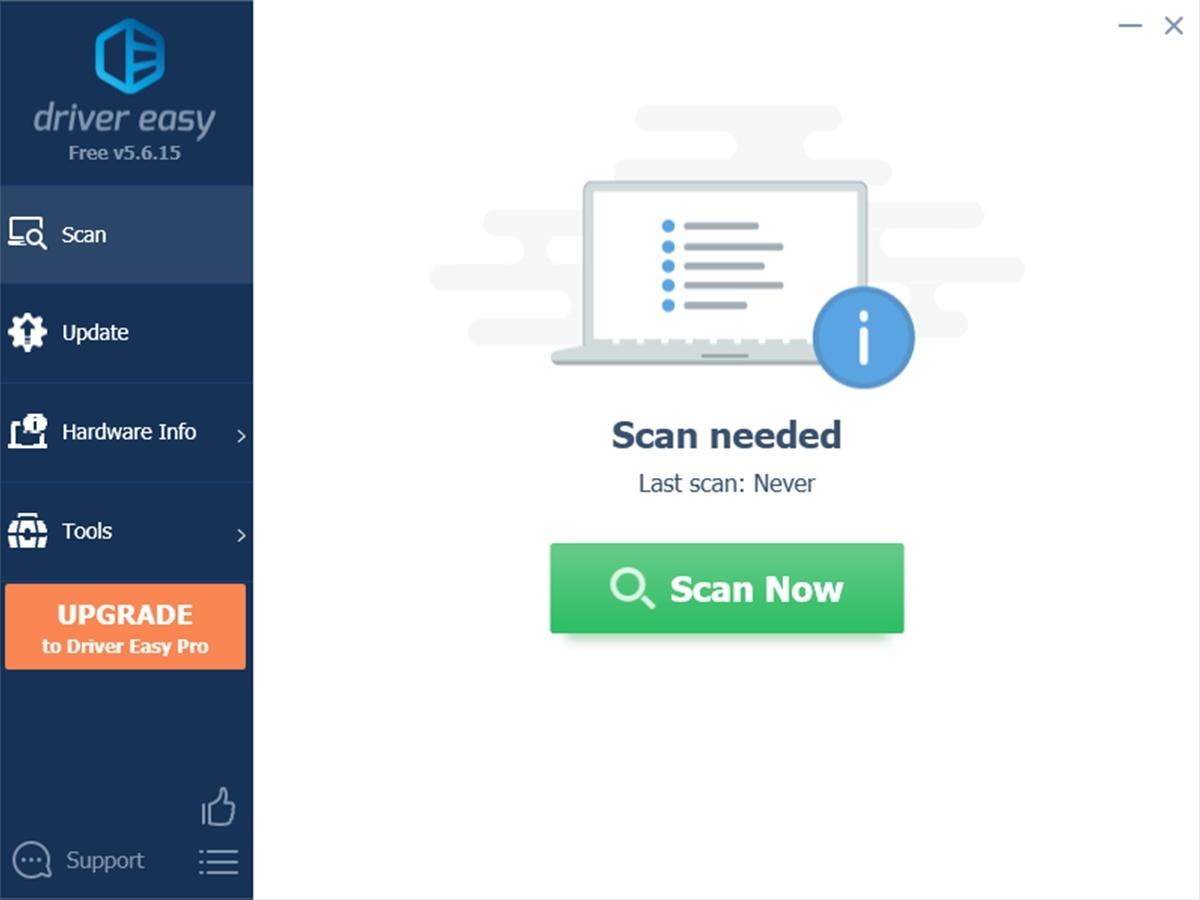 Last but not the least, on our list, is the Driver Easy tool. Driver Easy has a nice and modern user interface and using it is pretty easy. It helps you schedule updates for automatic checks. The tool performs a quick driver scan and lets you know which driver needs an update. You do not need to go to every driver's website to download updates.
You can do all that from Driver Easy software itself. You can also view hardware information, scan for driver updates even without an active internet connection, and more. Some features such as automatic restore point creations, driver backups, and bulk updating are locked behind a paywall.
If you've any thoughts on 7 Best Free Driver Updating Software for Windows 11, then feel free to drop in below comment box. Also, please subscribe to our DigitBin YouTube channel for videos tutorials. Cheers!