Wii U is an eighth-generation home gaming console developed by Nintendo. It is the first console from the company to support HD graphics. You get a Hardware Console and a Touch Gamepad to play the games. Most of the games are exclusive to Wii U, and some of the best-selling and popular games on Wii U are, Maria Kart 8, Nintendo Land, The Legend of Zelda: The Wind Waker HD, Super Smash Bros. for Wii U, and more.
If you wish to enjoy the Wii U games on your Windows or Mac PC then emulators can come in very handy. I have listed some of the most stable and best Wii and Wii U emulators to play the games on your PC.
Best Wii U Emulators for PC
Here are the Best Wii and Wii U emulators for Windows and Mac PC to Play the Game on your Computer
1. CEmu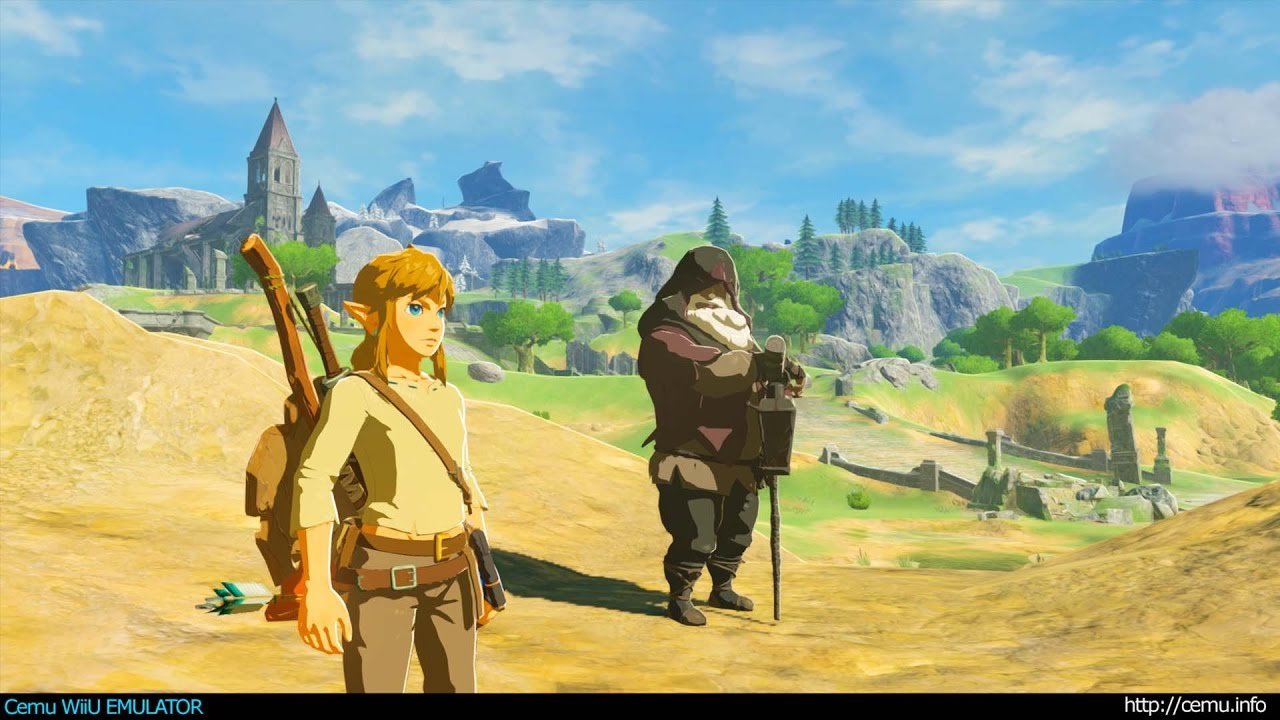 Cemu is a Wii U video game console emulator developed by Exzap and Petergov. It is released for Microsoft Windows. Cemu is capable of running games in 4K resolution through graphic packs. The best thing about the emulator is you get updates every couple of weeks and keeps the bugs in check. The emulator is capable of running most of the games smoothly. 
You can play some of the popular Nintendo exclusive games like The Legend of Zelda, Breath of the Wild, etc smoothly on the Cemu. You need a 64-bit Windows with OS version 7 or above with the latest GPU drivers on Nvidia or AMD and you are good to go.
System requirements
Windows 7 (x64) or above
OpenGL 4.1 minimum (4.6 is used if available)
RAM: 4 GB minimum, 8 GB or more recommended
Microsoft Visual C++ 2017 X64
2. Dolphin
Dolphin is an emulator for two recent Nintendo video game consoles: the GameCube and the Wii. It allows PC gamers to enjoy games for these two consoles in full HD (1080p) with several enhancements: compatibility with all PC controllers, turbo speed, networked multiplayer, more.
Dolphin is a Stable Wii Emulator that can run almost all the games on your Windows, Mac, Android, and Linux. If you wish to play Wii games on your PC than Dolphin is the Best Choice.
Download Dolphin | Window & Mac
3. Decaf
Decaf is an experimental Wii U emulator that can run some of the commercial games successfully but you may notice some glitches. Unlike Cemu it is an open-source project. The emulator was among the first to start the development. Decaf runs well on Nvidia and AMD GPU. If you are looking for Cemu alternative than Decaf os the option to look ours for.
Decaf Emulator Setup Guide! | Wii U Emulation
Requirements
Windows with the latest update of Visual Studio 2017
Linux with a modern C++17 friendly compiler
64 bit
CMake v3.2+
Vulkan 1.1.92.1+
4. Yabause
Yabause is a stable and simple Wii U emulator. To be precise, it is a Sega Saturn emulator. It is a relatively new emulator that hasn't had any new updates in a few years. Nevertheless, it is a good emulator that runs fairly well. This is not to say that it is the best emulator. It does have some bugs that may prevent it from running perfectly.
Some of its notable features are low-level CD block emulation and support for the CloneCD file format. Yabause runs on different operating systems like Windows, Mac, and Linux. To conclude, if you want to try a new Wii U emulator, you can give Yabause a shot, but don't expect too much from it.
Does Wii U have an Android Emulator?
Wii U only has a PC emulator, and there is no android emulation system available for Wii U, but if you wish to play Wii games on Android, than Dolphin can do the job for you.
Will there be any Wii U emulator for Mac?
Wii U emulator is only released for the Windows system because there are many graphics licenses that are not supported by mac. For example, OpenGL is not supported for mac, and developer need to build the system on Vulcan, which takes loads of time and resources.
But in the future, you may see a Stable Wii U emulator released for Mac.
Conclusion: With Emulators still under development, I have listed few running Wii U emulators for Windows and Mac PC.
If you've any thoughts on Best Wii U Emulators for PC, then feel free to drop in below comment box. Also, please subscribe to our DigitBin YouTube channel for videos tutorials. Cheers!