Most of us have grown using Windows throughout our lives. Microsoft changed the computing experience by introducing Windows, and it soon became the world's most-used operating system ever. Some experts even believe that the operating system is about to dominate the market for long. As the demand for computers and laptops is rising day by day, and more than 35% of the market share is of Windows.
We have no option but rather to accept this fact that it's true. Also, the OS brings easy to use UI, exceptional features, and great customization options. The best feature about this OS is the customization of this decade-old operating system which keeps it looking fresh. By this, we mean Windows themes. Now there are tons of Windows themes ready to be used. But, which is the best and serves the best look for you, is hard to choose. This is why, here in this article, we have compiled a list of best Windows themes for you.
Best Windows 1o Themes and Skins
Here are the Best Windows 10 Themes and Skins to give your PC a complete makeover.
1. Hover Dark Aero Theme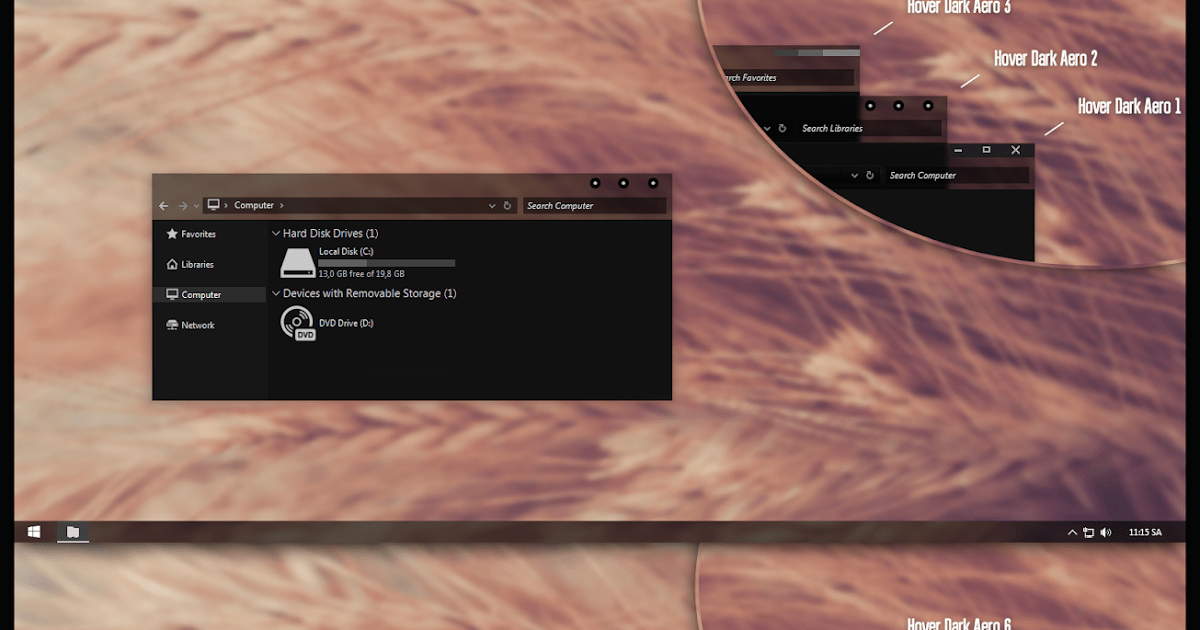 Hover Dark Aero Theme by DevianArt is a great Windows 10 theme available in multiple theme accents. In this, users have the ability to customize the theme in the way they like. It is one of the most used Windows 10 black themes around the globe. There are no ads, no pop-ups. Also, before using this theme, you need to install UXThemePatcher for Windows 10 specifically. Once this is done and running, install this theme and you are all set.
To install, you have to move the contents of the Theme folder into %windir%/Resources/Themes. Later, you can apply the theme to your system from the Settings app.
2. GreyEve Theme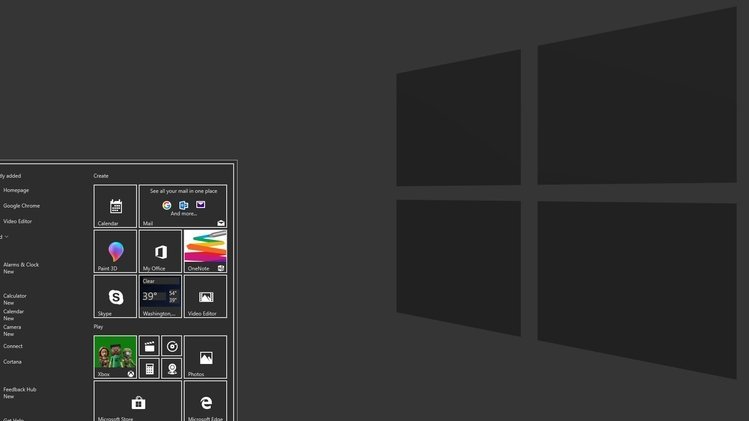 GreyEve Theme is among the coolest dark themes for Windows 10. Dark themes are very useful as they put less strain on eyes. Similar to Hover Dark Aero Theme, Grey Eve Theme has no ads and pop-ups. GreyEve is also from DevianArt (the same developer who developed Hover Dark Aero Theme). Also, there are thousands of dark themes to choose from, and it's a hard task. We recommend this one as it's highly preferred and downloaded.
To install, simply place the file into %USERPROFILE%\AppData\Local\Microsoft\Windows\Themes. And then, you can apply the theme by visiting the same Settings app.
3. World National Parks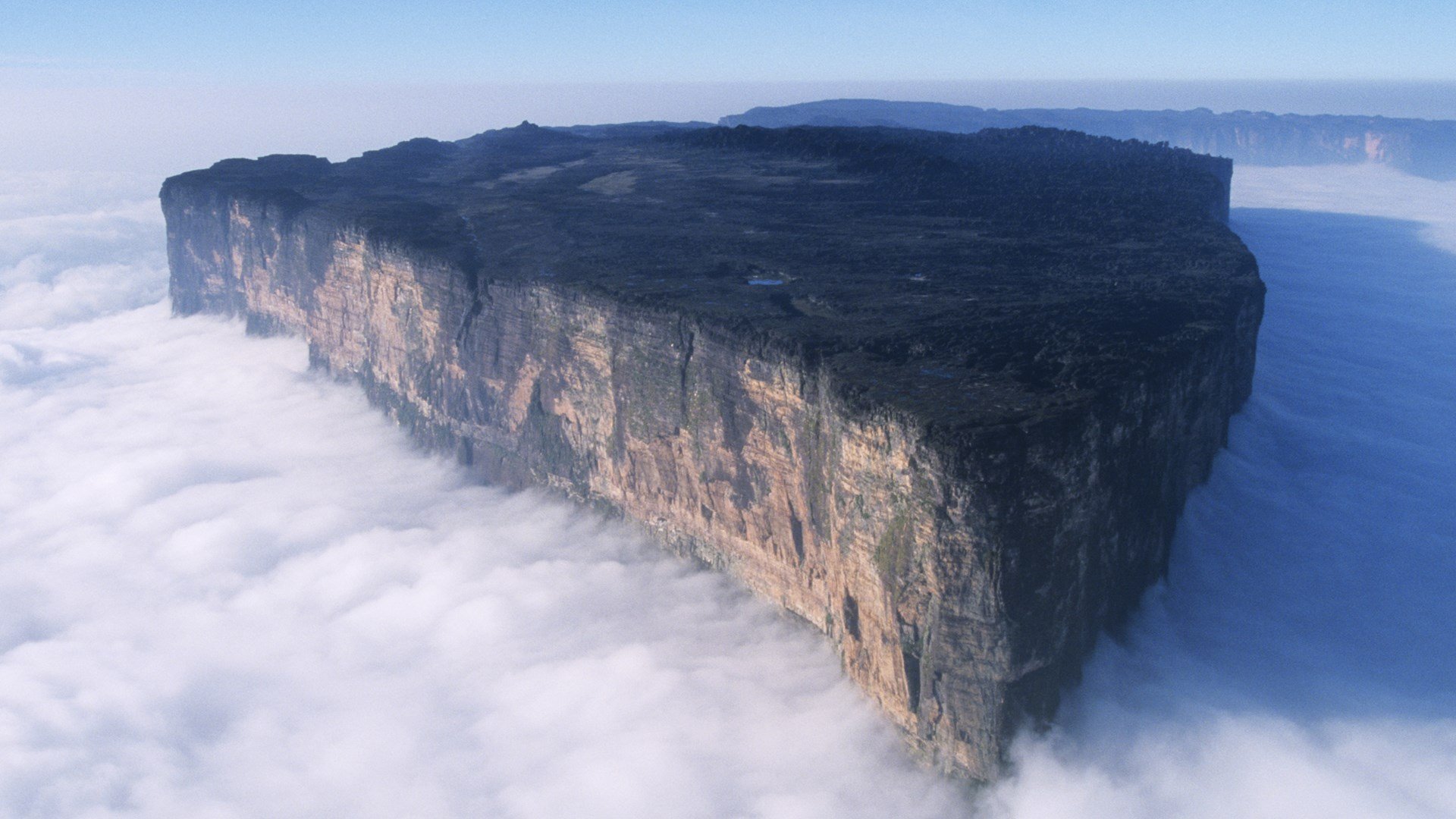 As the name suggests, if you ever wished to visit the national parks of countries like New Zealand, Canada, India, Chile, and much more. Then the World National Parks theme is there for you. The theme has 18 fascinating images and color combinations to impress the users. Also, as it's from the original Microsoft Store, the theme has no ads and offers no pop-ups ever.
To install, simply visit the link below.
4. 3D Theme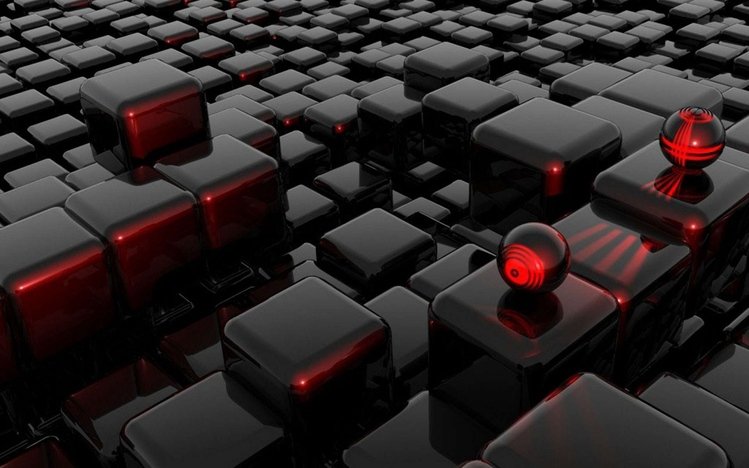 3D Theme gives a glance of the 3D world on the Desktop. The theme pack contains 17 high-definition wallpapers, and all the wallpapers give an illusion of a 3D graphic. The theme has no ads or pop-ups. All the images are abstract, and many of them are inspired by spheres and cubes. So if you are a fan of 3D shapes, then this 3D Theme would be a good option for you.
Install the 3D Theme by putting the files in %windir%/Resources/Themes. Rest, apply the theme by visiting the same Settings app.
5. Forest for the Trees
Forest for the Trees is specifically for the forest theme lovers. It is also believed that, if you have a love for the green color, then this theme is good for you. According to the Microsoft Store's description, from the eternal emeralds of tropical forests to the explosion of colors that is New England in autumn, the theme would make you fall for the forests. Still, we encourage you to install and try by yourself for once. It's a 20-set Windows 10 theme that'll make you travel across multiple forests.
6. Simplify 10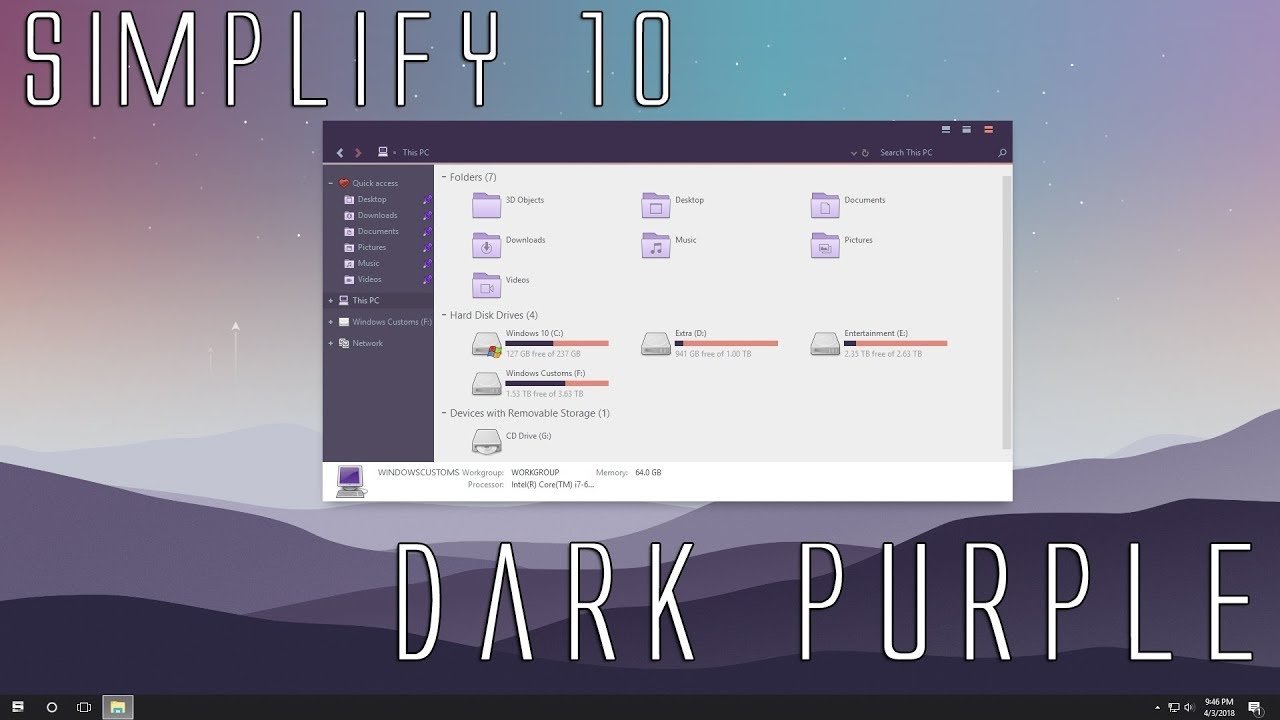 Simplify 10 is for those who feel that their Windows 10 is too cluttered. The theme removes all unnecessary design elements, making it look cleaner and neater. It is one of the best themes for Windows 10. Many minimalists around the globe prefer this theme. There are over three different versions of this theme, light, dark, and Maverick. The Maverick theme is specifically designed to provide the resemblance of Ubuntu and Linux distro. Rest, the theme is developed by the same DevianArt developer.
7. XP Theme
Windows XP Theme for Windows 10, in a nutshell, provides the user a revisit to 90s Desktop feel. All the 90s Windows users have grown using Windows XP. Windows XP is among the most-used Windows version ever. Many still feel to revisit the Windows XP, but due to security and outdated concerns, it's not good to install the XP version again. So, to give you a taste of that time, XP Theme for Windows 10 is there for you.
As an important note, just make sure that you have the latest version of UXStyle before you proceed with the setup.
8. macDock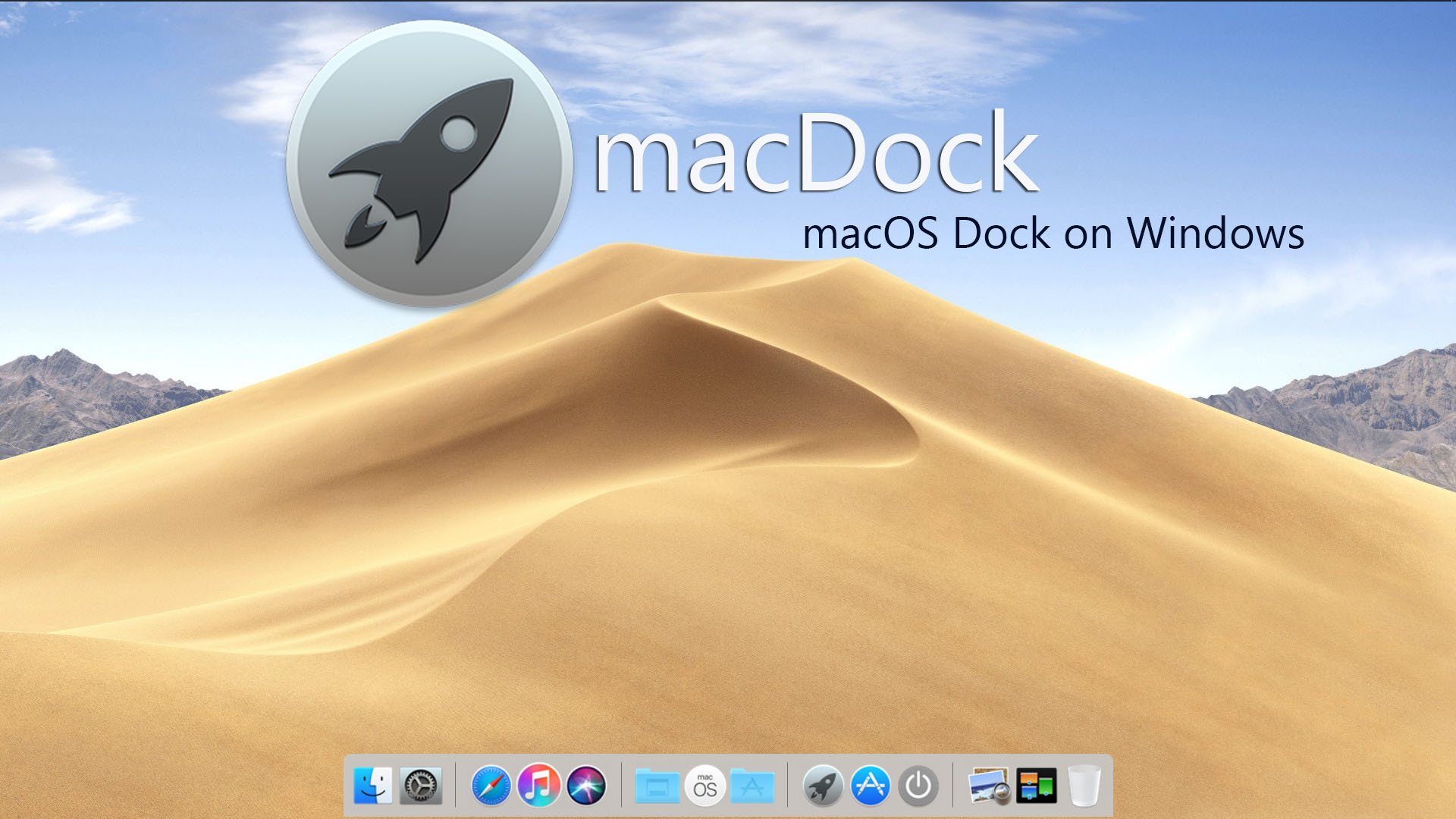 For Mac OS lovers, macDock is the go-to option. The most significant feature of Mac OS that lacks in Windows is its dock. The frequently-used apps get quick access via a dock. However, the Windows taskbar works in a similar way, but if you feel the macDock does the job better. There's no reason to wait much, instead, you must quickly jump to macDock. After installing, it'll quickly replace the taskbar.
9. Meteor Showers
Meteor Showers theme provides a galaxy like feel to your Desktop. The theme comes up with a set of 18 HD images, providing the lightning up of night sky with meteoric celestial events. It is one of the most-adored galaxy theme-based Windows themes over the internet. So, if you want to give a dynamic night sky like look to your Desktop, you should try this Meteor Showers theme at least for once.
To install, simply move towards the link below.
10. Flattastic
Flattastic theme by name speaks a lot. There are over thousands of users who want to explore the flattastic feel on their Desktops. Thanks to the Flattastic theme, now users can enjoy the impression of curvature by replacing the entire Windows look by flat look. The theme has no ads and pop-ups.
There are over 16 different versions of this theme, in which 8 are light-based and the remaining 8 are dark based versions. You can access all the 16 versions by moving the files into C:\Windows\Resources\Themes. Rest, the applying of this theme is the same via the Settings app from Windows.
11. Ubuntu SkinPack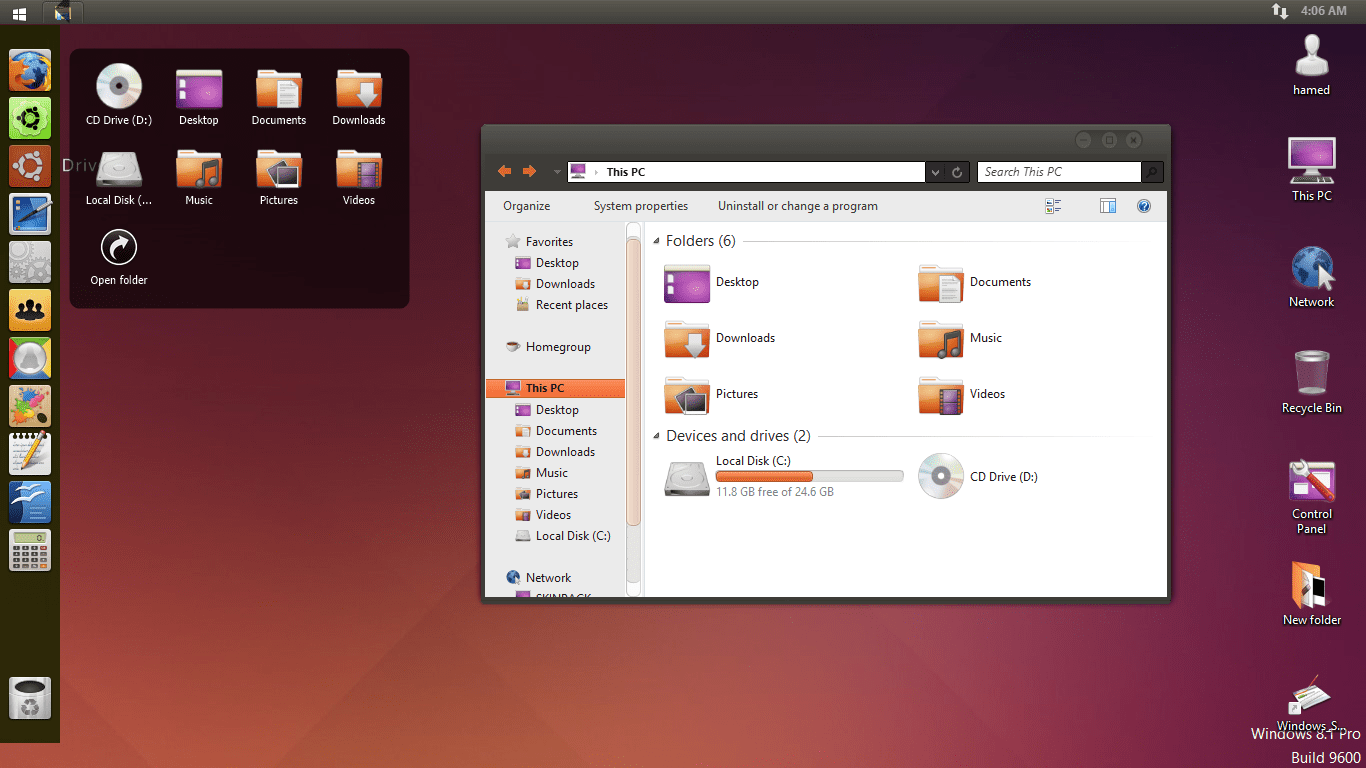 Ubuntu SkinPack is for those who want to make their Windows look like Ubuntu. There are millions of Ubuntu lovers. Many Cybersecurity experts, developers, and other IT professionals use Ubuntu as their primary operating system. This SkinPack is specifically made for Ubuntu lovers. So, if you are one of these, you must give this a shot.
12. Star Wars Theme
Star Wars Theme is specifically designed for Star Wars lovers. The theme has no ads and pop-ups. It is one of the most loved themes on the internet, especially for Star Wars fans. The theme contains 33 HD wallpapers, great color combinations, and a feel like you are in the arena of Star Wars where good is about to take over the evil.
Conclusion
So this was all regarding the best Windows themes for every Desktop. If you find this article useful, please let us know in the comment section below. We would love to hear that.
If you've any thoughts on Best Windows Themes for Every Desktop , then feel free to drop in below comment box. Also, please subscribe to our DigitBin YouTube channel for videos tutorials. Cheers!