ReFace for PC is the simplest and fun deepfake or face swapping app that uses RealFaceAI to swap faces and is primarily an image deepfake app. Although its library of GIFs is enormous, you can also download GIFs from the internet to work on. Formerly known as Doublicat it offers simple tools to crate quick deepfake GIFs. All you need to do is choose an image and find a GIF you want to impose your image on.
ReFace PC will superimpose your face on that GIF in a few seconds, and it will be ready to download and share. Besides the app's exceptional features, there are some shortcomings. It does not work perfectly unless your face is symmetrical, and the quality varies depending on the GIF you are using. ReFace is available on PlayStore and as well as on AppStore.
Content at Glance
What is REFACE?
The app provides a simple and easy to use UI so that even the newcomers wouldn't have any issues as such in trying out the superimposition. It's more along the lines of a face swap application for GIF images. Yes, it won't create videos but rather deep fake GIFs and it's pretty good in doing so.
On that note, Doublicat provides the ability to directly share these deep fake GIFs from its app itself, across various social media channels. Likewise, you could also create a photo collage, start a photo roulette, or even add filters to your superimposed GIFs. There are also some in-app purchases but most of the things could be dealt with easily using the free version itself.
Create Face Swap
GIF Conversion
Add faces to videos
Download Share Instantly
How to Download ReFace on PC?
Here are the steps to Download and Install Reface App for Windows 10/8.1/8/7 and Mac OS Computer
1. Download Android Emulator on your PC.
2. Once the emulator is downloaded, look for Play Store.
3. Add your Google-Account on Play Store.
4. Now search for REFACE and install the app.
5. The installation is similar to an Android device.
6. Open the App, make necessary settings if prompted on screen.
7. Now you can perform all the edits and create wonderful face swaps with on your PC.

How to Download ReFace for PC without Emulator?
If you are looking to Install Reface face swapping app on PC without an Emulator like Bluestacks than it is fairly impossible. As of now, ReFace is developed as a native app for Android and iOS devices only. There is no standalone version of Reface for Windows 7/8/8.1/10 or Mac PC.
Is there is a ReFace App on Available for PC?
ReFace is a mobile deepfake app which is natively available for Android and iOS devices. There is no standalone Windows or Mac Software built by the company. So, you need to use an Android emulator to run the app on your laptop or PC.
Reface for PC without Watermark
Reface Face Swap AI is a Freemium app that offers free face-swapping service on a Gif but the export comes with a watermark. Also, you cannot upload your own Gif's in the free version. You can either buy the premium subscription of the app or download counterfied modified version with all features unlocked.
Install ReFace on PC with Nox Player
Min System Requirement
Windows 7/8/8.1/10 | Basic Mac OS
CPU: Basic Dual-core from Intel | AMD
GPU: Any basic GPU Processor like NVIDIA GeForce | AMD Radeon, etc
2 GB of RAM
2 GB of free storage
Why Nox Player?
Nox Player is the of the best Android Emulator for Windows and Mac. The Emulator is designed with the only motive for playing games and Apps. The system requirements for running Nox are very basic and any low-end Computer Laptop can handle the Player Smoothly. The interface of the App is very fresh and would appeal to the users.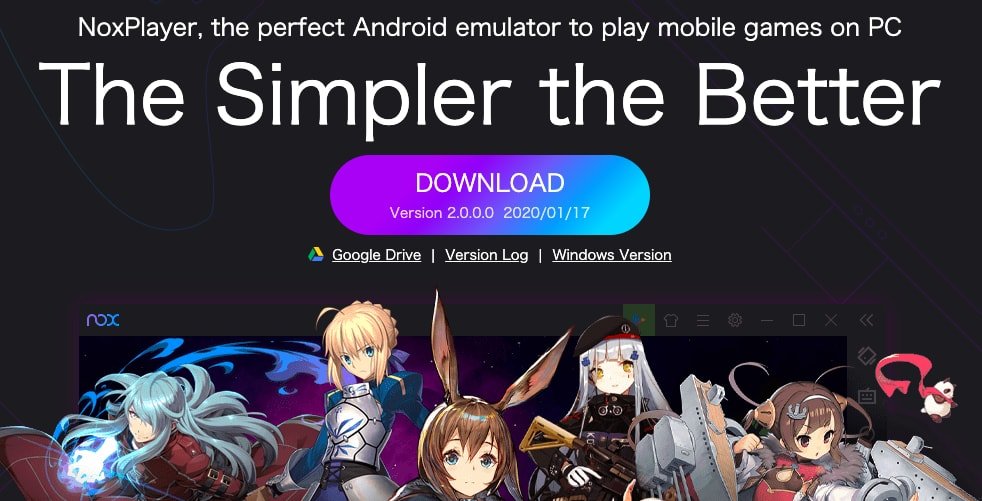 How to Install REFACE on PC with Nox Player?
Here are simple steps to Download ReFace on PC with Nox
Step 1. Head Over to Nox Player Website. (Link Below)
Step 2. Download and Install the file on your Windows or Mac PC. (Basic Installation Steps)
Step 3. Open the Emulator for the initial setup. The Nox will look and work exactly like an Android Mobile.
Step 4. If you have the ReFace APK on your computer, drag it onto Nox to install or download the App from Play Store.
Step 5. Once the App is successfully installed you can start using the KineMaster and create great edits.
Native ReFace Alternatives for PC
1. DeepFaceLab
This one is designed for keeping the researchers and students enrolled in computer vision. There are tons of options included, but most of them might be hard to understand for a general user. Its main purpose is from the research and understanding point of view. So if you wish to get a hold of how these deep fakes videos are made and what happens behind the curtains, well this app might come in handy. It also includes documentation, anyone having trouble understanding it should refer to it.
2. FaceSwap
As the name suggests, the app lets you swap your face with someone else, and the results come out to be pretty hilarious. Just to make things clear, it is more than just your usual face swap feature that Snapchats beholds. You have tons of customizations, face wrapping functionality, as well as the ever-popular Mast Costume Mode. The latter allows you to choose from a plethora of costumes, glasses, masks, hairstyles, beards among others.
Conclusion: With ReFace for PC you can create deepfake on GIFs for free. The apps hold tons of GIFs but if that's not enough, you could import your own as well. ReFace makes use of the Generative Adversarial Network. Furthermore, the whole process takes just under 5 seconds (at least what the developers claim), and the results come out hilarious too, well in most cases.
If you've any thoughts on Download REFACE App for PC | Windows 7/8/8.1/10 and macOS, then feel free to drop in below comment box. Also, please subscribe to our DigitBin YouTube channel for videos tutorials. Cheers!