Apart from the various issues with iOS 17, here's one more to add. As more and more users are updating their devices to iOS 17, new problems keep popping out with time. And similarly, users also complain that the cellular data is not working on iPhone in iOS 17. At this time, when the internet is everything, we can hardly imagine a life without the cellular. Not to mention, we do not always have access to Wi-Fi. Hence, cellular data plays a big role in letting us use the internet anywhere anytime. Therefore, cellular data not working on iOS 17 is a big disappointment and definitely a frustrating situation for all Apple users.
If you are explicitly encountering this issue after updating to iOS 17, it might directly relate to the latest update. In most cases, the network settings changes with the iOS update were the cause. In other cases, it was the iOS 17  bugs that were causing so many problems. Well, whatever the matter is, the main question is how we fix the cellular data not working issue. Certainly, we might have what you are looking for. So, let's get straight into the topic without any further delay.
Ways to Fix Mobile Data Not Working on iPhone
As it has been a highlighted issue for Apple users for quite some time, users have reported different types of problems. While some users simply cannot access any network (5G, 4G, 4G LTE, or even 3G). On the other hand, some users have reported to have encountered different errors while trying to access the internet. As this list of complaints carries on, we have brought together a list of the most potential fixes to solve the issue and get used to normal internet browsing.
Note: Before you follow the below troubleshooting methods to fix the cellular data problem, its important to check for an active data plan on your SIM card. Often times the data plan on your SIM card is either expired or not available due to roaming reasons. Please connect with your Cellular provider company to get to know the data plan details for your iPhone.
1. Reboot Your iPhone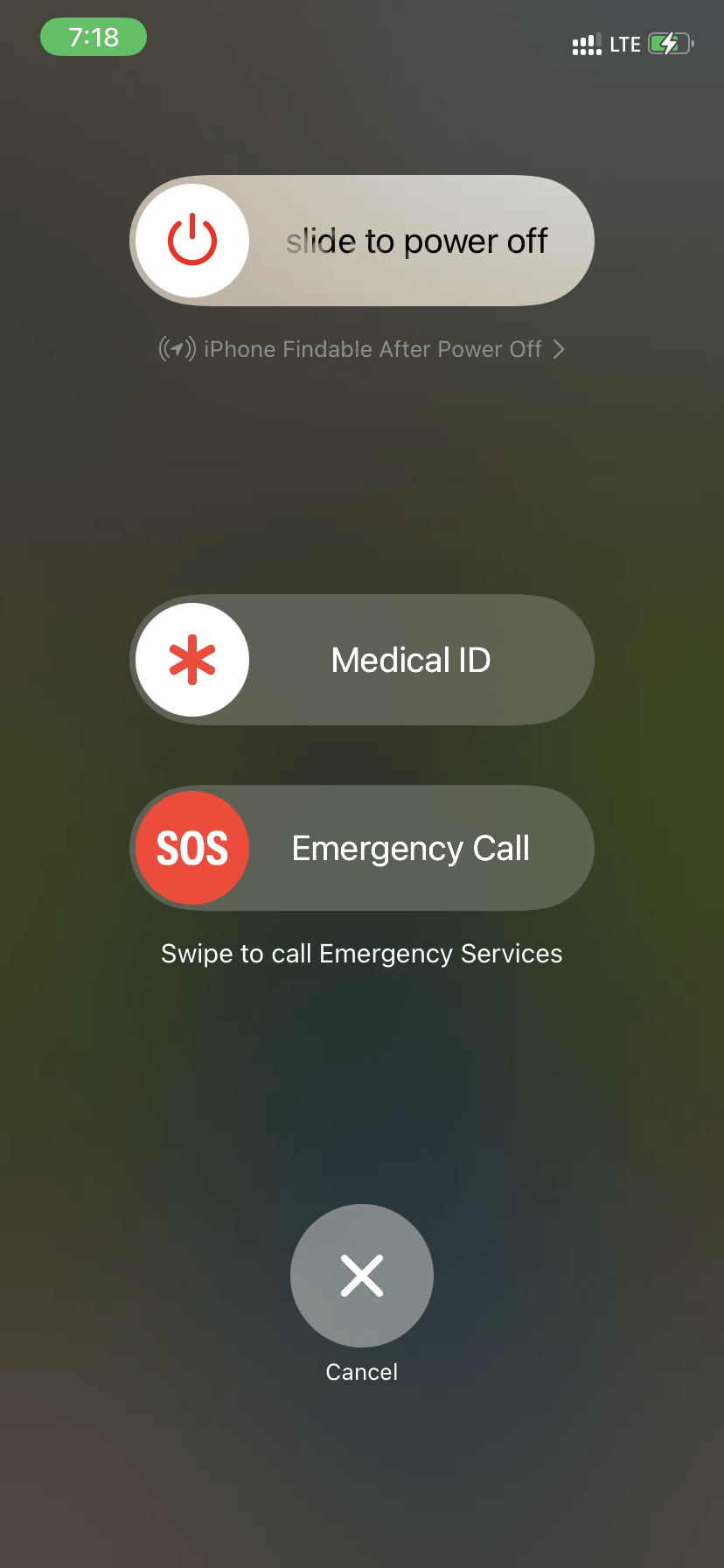 As usual, no matter the problem, starting with a simple restart has always worked out well. Hence, before stretching our feet deeper, let's first assume it to be a result of some temporary glitch. And as we know, a restart kills almost all types of temporary glitches. Therefore, if it is the same in your case too, you can fix it easily without doing anything extra.
Note: That there isn't any direct way of rebooting your iPhone. So you first have to shut down your iPhone and then start it again after waiting for a few minutes.
2. Switch Airplane Mode On and Off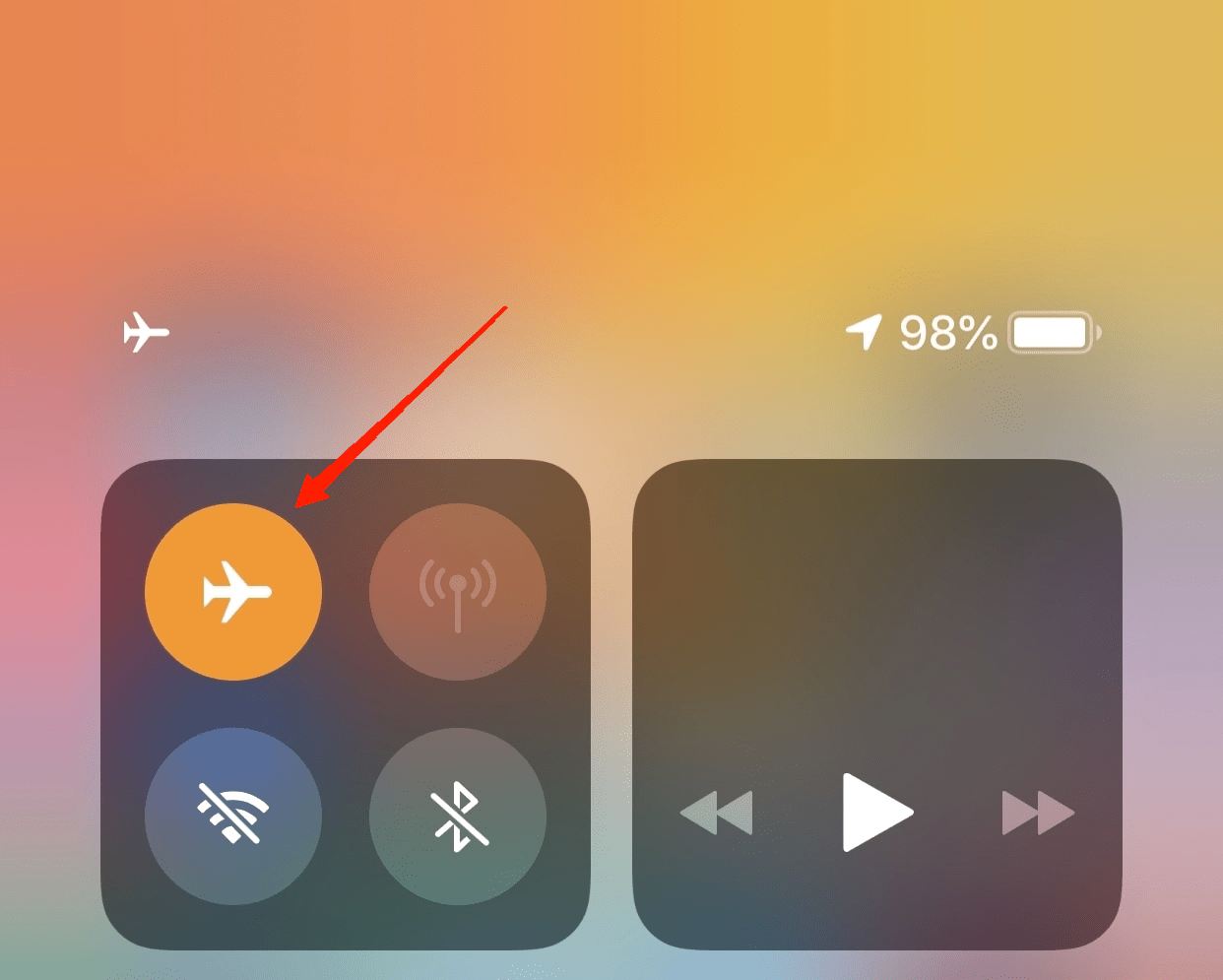 The next fix is again a simple one. In fact, you must try it out before even going for a restart. If it's a temporary glitch in the network, then simply turning the Airplane Mode on and back off will solve the problem. Drag down the control center from the top of the screen, and enable and disable the Airplane mode.
3. Re-insert Your SIM Card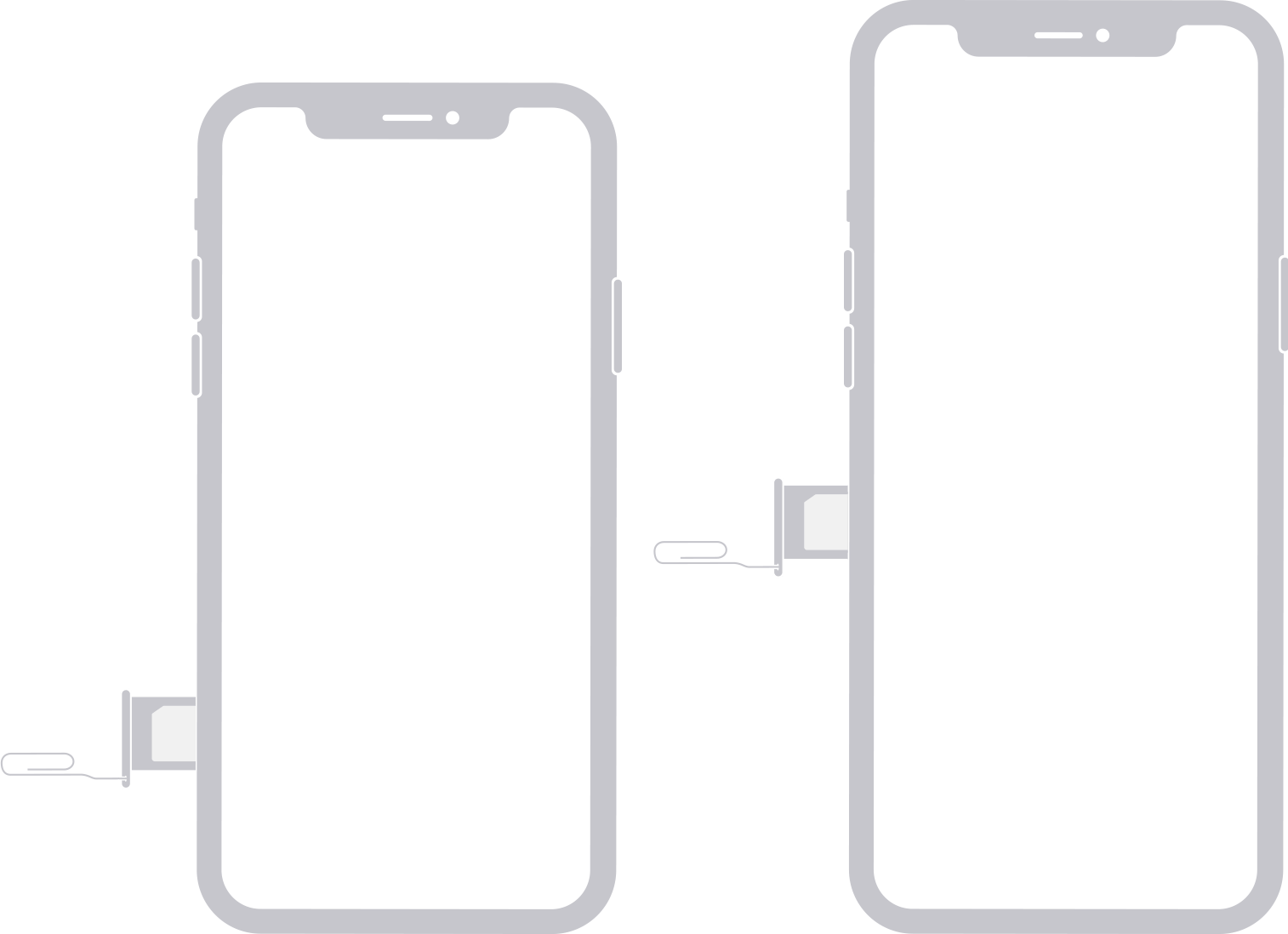 Although the SIM cards are tightly packed within the SIM pocket, it is still very much possible to get displaced by a bit with regular use of the device. As a result, you might have issues using the cellular data or even making a call itself. Sometimes, it might also display errors like "SIM card not detected" or "SIM card not installed". At such times, the best way to handle these types of issues is to take out the SIM and insert it once again.
Gently pull out the SIM tray using the SIM ejector, take out the SIM, and clean its contact points. Now, place it properly and insert it back again. Additionally, after inserting the SIM, you must go for a reboot as well. This will make sure to give you are fresh start.
Note: In case you are using the E-SIM option,you there is no need to remove the SIM card. Alternatively your can disable the SIM in the cellular section in your iPhone settings.
4. Update iOS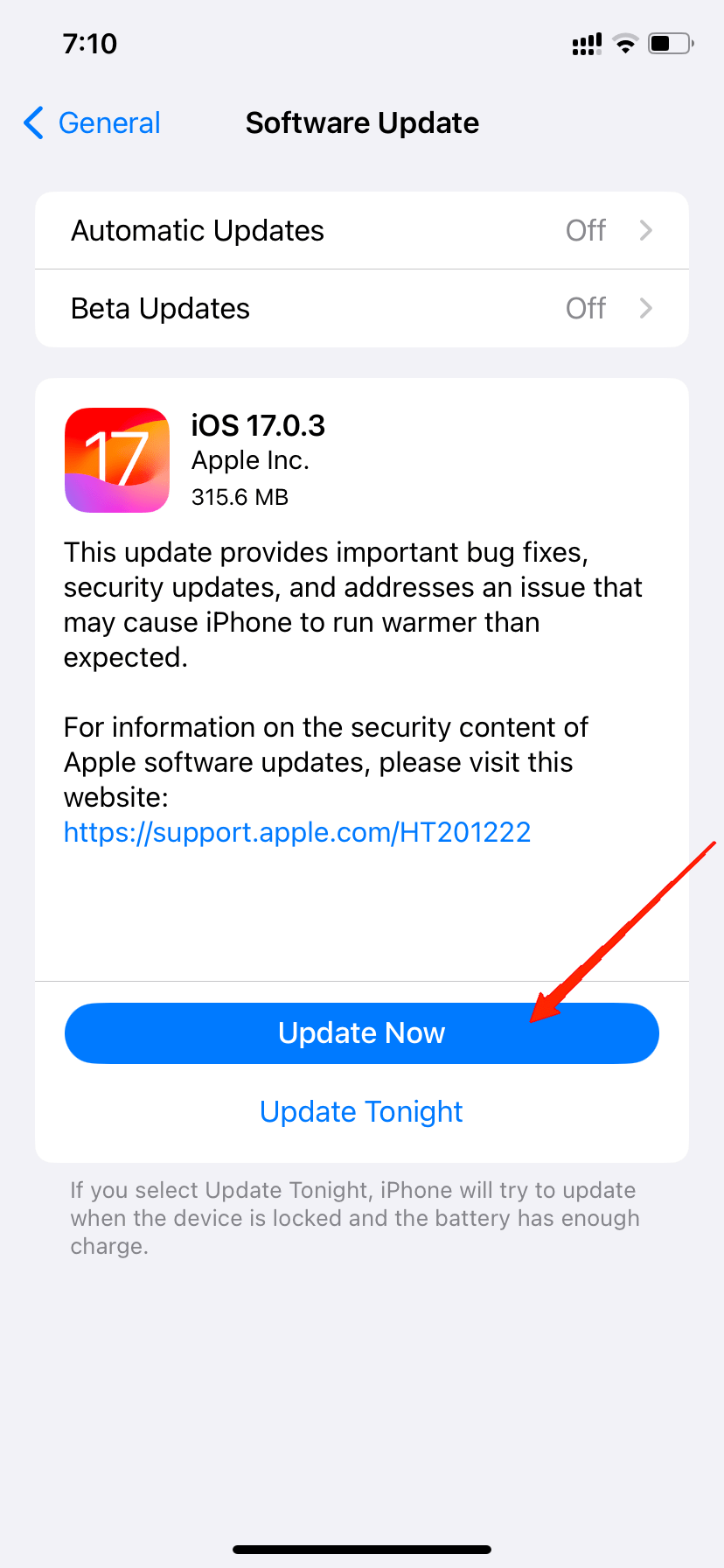 Finally, if you have tried all the above tricks and still haven't found a proper fix, check if you are on the latest version of iOS. In case you are using an older version, you are likely to encounter problems related to device connectivity. Apple has already released a statement that they are aware of the cellular data issues and have released subsequent patches of iOS updates for affected iPhones. So, ensure you are updated to the latest iOS, which should solve the issue.
5. Reset Network Settings
Resetting the network settings will reset all your network-related settings to their defaults including your cellular data plan. Hence, if there were any sort of conflict among the Settings, it should be resolved in no time. Here is how you can reset your network settings on iOS 17:
Open your Settings app and navigate to the General tab.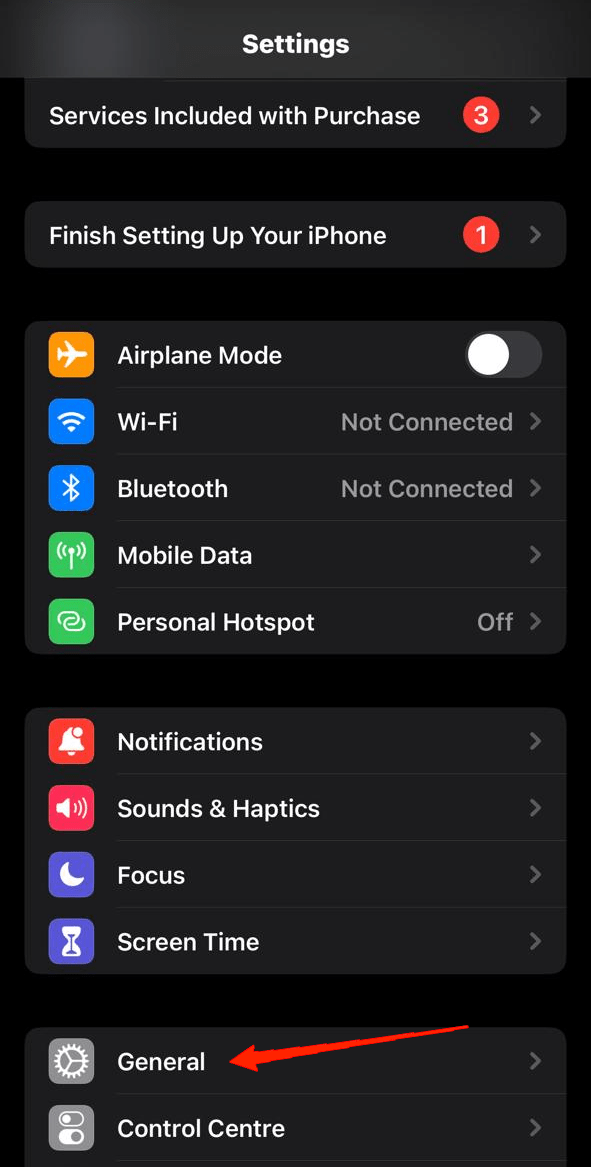 Here, tap on Transfer or Reset iPhone.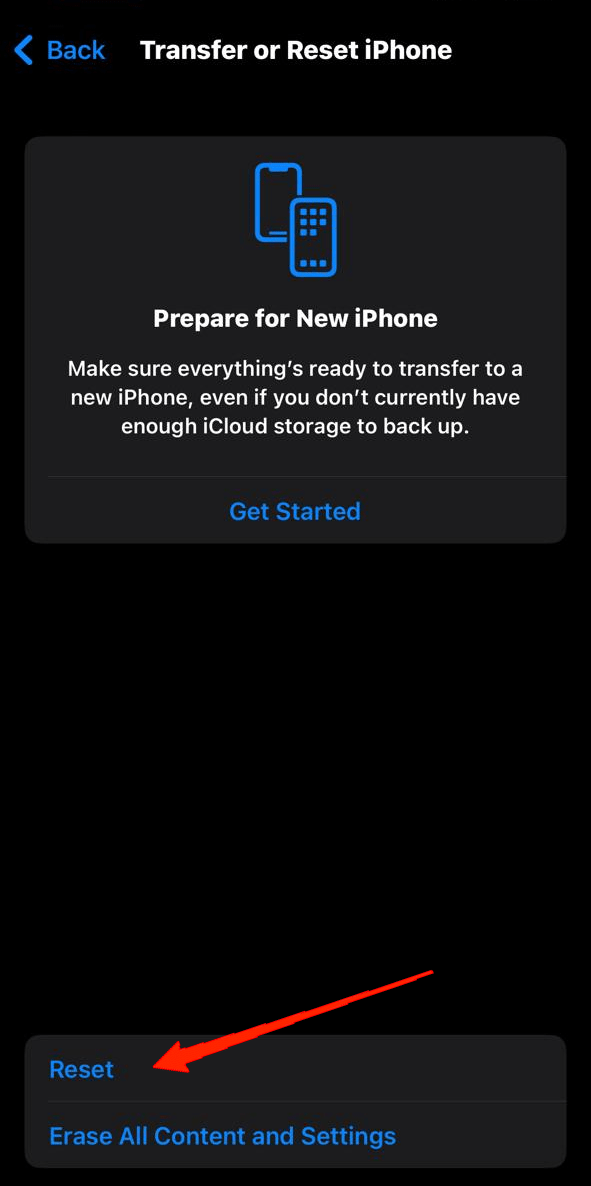 Tap on Reset and select Reset Network Settings.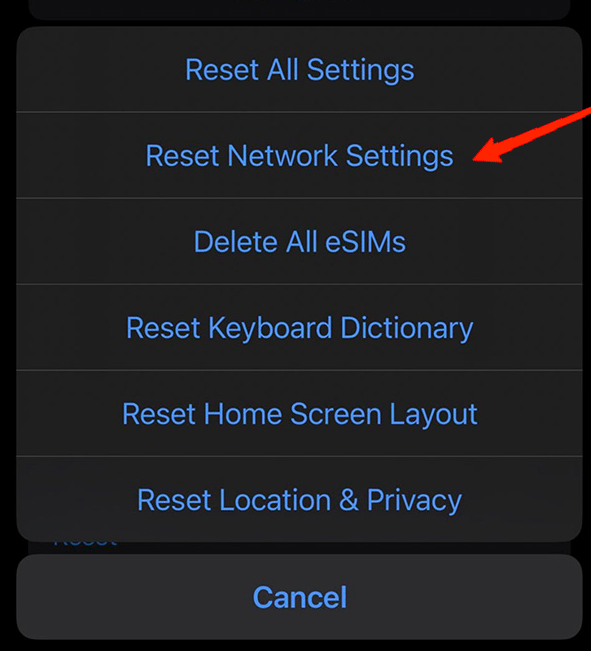 This will now reset all your network settings.
6. Ask For Experts Help
Last but not least, if none of them solves the problem, the best option is to ask for expert advice. Simply visit the nearest Apple support describe your problems and ask for their solution. In the best case, they might fix it instantly. If not, you might have to wait for the next update in the worst case.
Final Words
Coming to the end, cellular data not working on iPhone in iOS 17 has been in the hype lately. Although many users have fixed this issue with simple tricks like the ones mentioned above. Hopefully, if you give them a try, you will also get a fix for this issue. So, leave your feedback if this article was helpful or if you have found some other fix that might help too.
If you've any thoughts on How to Fix Cellular Data Not Working on iPhone in iOS 17?, then feel free to drop in below comment box. Also, please subscribe to our DigitBin YouTube channel for videos tutorials. Cheers!