Whether you are an iOS or Android user, your device comes with a built-in note-taking application, Apple Notes or Google Keep respectively. Where Apple Notes is exclusively available for iOS users, Google Keep can be downloaded and used on both iOS and Android devices. But which one of these is the best option to take important notes on your iPhone?
Keeping notes has always been an integral part of an iOS device. From writing down unfiltered thoughts and grocery lists to noting down important college lectures, you can scribble down everything in both these note-keeping applications. So, let's have a detailed Google Keeps vs Apple Notes comparison and find out which one of these applications will be best for your device.
Google

Keep

vs

Apple Notes

: Compatibility

As mentioned, Google Keeps is compatible with both Android and iOS devices. On the other hand, Apple Notes is an iOS exclusive, i.e., it only works on the iPhone, iPad, and macOS.

Speaking about the demerit, both the applications feature the same flaw, i.e., none have a dedicated application for Windows. However, both have their respective web versions. You can access Google Keep by visiting its official website on the web, whereas Apple Notes can be accessed via the iCloud website.

Google Keep is also compatible with the Chromebook. Although Apple Notes is Apple ecosystem exclusive, you can still access them on your Windows PC by logging into your iCloud account. However, there will be some restrictions in terms of features.
Google Keep
vs

Apple Notes: Interface and Gestures
Google Keep and Apple Notes both have very unique and intuitive interfaces. Where Apple Notes keeps everything arranged in the list format with very little previewing, Google Keep offers two ways to view your notes. You can view the notes created in Google Keep in either list or grid format.
Considering this, an average user might think that Google Keep has an upper hand over Apple Notes in terms of interface, but the truth is completely opposite. Although both the grid and list format of Google Keep allows you to preview files, Google knows that for some reason, each note is of a different size.
What we mean by "different size" is that both grids and list previews aren't symmetrical. So, if you are more into the interface and looks of an application, you might find the overall design of Google Keep a bit messy.
When it comes to gestures, both applications have something unique and special to offer. In Apple Notes, you will unlock various options by swiping left on any note. You can change the location of a note, delete it, or lock it by simply left-swiping it. You can even pin a note to the top by right-swiping it.
Compared to all these, Google Keep allows you to manually change the position of notes by dragging them. It also has a swiping feature, but both left and right swipes will just archive the note. To unlock extra features like colors, labels, copying, and much more, you will have to tap and hold the note.
Google Keep vs. Apple Notes: Notes Management
If you are a regular user of any of the note-keeping applications, then you must know the importance of keeping your important notes organized. So, here are the different features offered by both these applications to keep your notes organized.
Keeping notes in a dedicated folder is one of the best ways in which you can keep your notes organized. Apple Notes comes with the feature of creating multiple folders, allowing you to keep track of your notes. However, the option of creating subfolders is limited to only the Mac or the web version of Apple Notes. Luckily, the mobile application will automatically sync all the created subfolders.
Google Keep doesn't feature folders, but it does come with something called "labels." Labels help in giving a meaningful name to a dedicated area of your note. Most importantly, you can have as many labels as you want in Google Keep.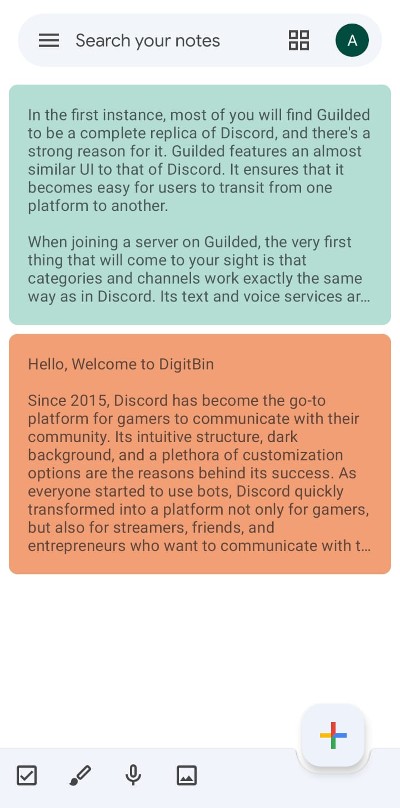 Both Google Keep and Apple Note come with the option of color-coding the notes. Therefore, you can give a particular color to your most important notes so that it becomes easy for you to identify them. Google Keep also comes with an exclusive background feature. So, similar to colors, you can have different backgrounds for different notes, making it easy for you to make the identification.
Although in both the applications you can keep your important notes at the top, only Google Keep gives you access to archive them.
Google Keep vs. Apple Notes: To-Do List and Text Formatting
Apple Notes come with a great combination of formatting tools. And considering the features that it offers, it seems like a great combination of Google Docs and Google Keeps. From styling the titles and headings to adding bold, italic, and underline effects, you can do it all on Apple Notes. On the other hand, Google Keep lacks all these important formatting features.
When it comes to creating to-do lists, both note-taking applications perform admirably. Both allow you to create and manage numbers, bullets, and checklists without any hassle. However, unlike Apple Notes, you will have to use symbols in Google Keeps for creating numbered and bulleted lists.
Google

Keep

vs

Apple Notes

: Attachment and Link Support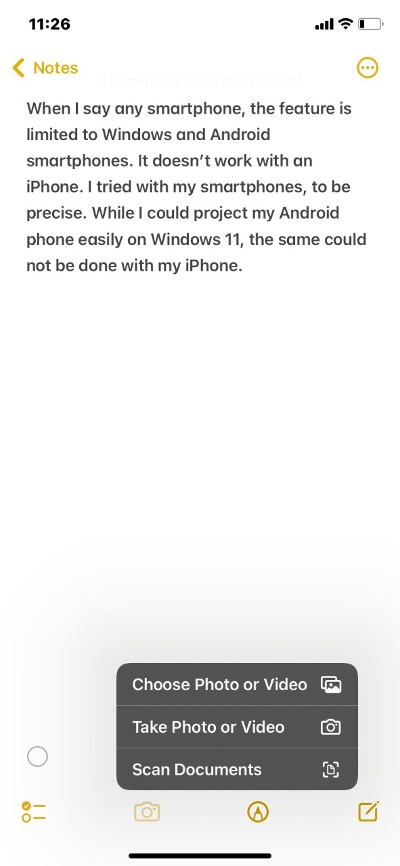 If you have a creative mind and are looking to add images to your notes, then none of these apps will disappoint you. Plus, both come with unique and additional features to take your creativity to the next level. To be precise, in Apple Notes you can easily add videos, whereas Google Keep gives you the option of adding a voice recording.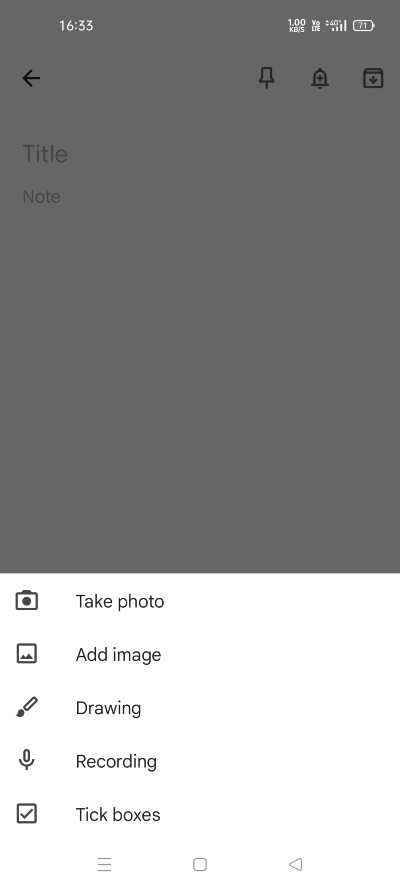 Apple Notes come with a built-in feature using which you can easily scan documents. On the other hand, Google Keep doesn't have anything like that. But Keep evens out the battle by coming with the feature of extracting text from an image. This is an Android-only feature that has yet to be introduced in iOS or Apple Notes.
Additionally, you can even add handwritten notes on both these applications. When it comes to links, you can directly copy and paste a website link or your location into both applications. And both will show a preview of that link so that you can find out where the link is heading you to.
Google Keep vs Apple Notes: Security, Collaboration and Sharing
Now, coming to the most important aspect of any application, i.e., security. Till now, Google Keep hasn't had an option to lock or protect your notes from any unauthorized access. On the other hand, the biometric security and password feature has been with Apple Notes since its inception.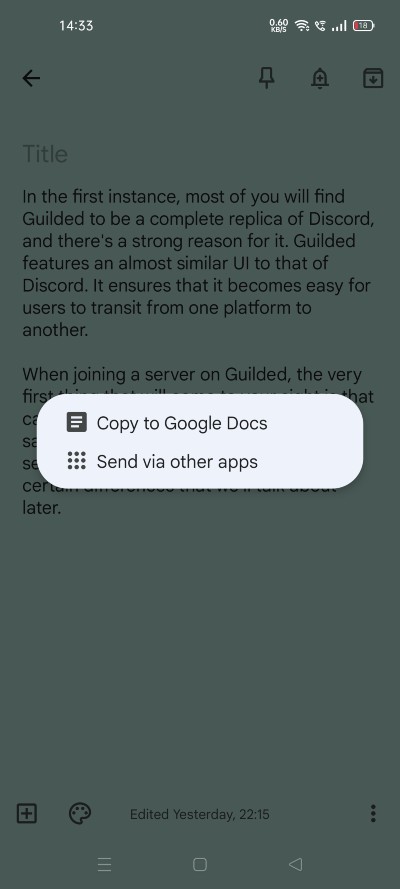 Both the applications allow you to share your notes with your friends. On Google Keep, you can share notes with your friends, and they can easily view and edit them. There's no particular way by which you can limit their access to "view only."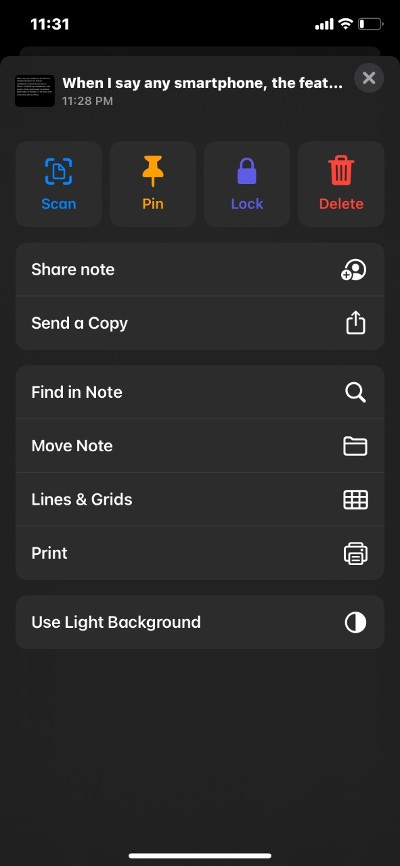 Apple Notes, again, is a winner in the section as it does provide the "View only" option. So, if you have shared a note via Apple Notes, then your friend will only be able to view it.
Google Keep vs Apple Notes: Which One You Should Use?
Google Keep and Apple Notes are two of the most popular note-taking applications on the market. From taking a simple note to adding images, videos, or even links, you can do it all in these applications. However, if we talk about a one-on-one comparison, Apple Notes is definitely the winner.
So, if you are looking for an option on your iOS device, then the Apple Note should be the go-to option. And if you want to create notes on your Android device, then Google Keep should be the application for you.
If you've any thoughts on Apple Notes vs Google Keep: Which is the Best Note Service?, then feel free to drop in below comment box. Also, please subscribe to our DigitBin YouTube channel for videos tutorials. Cheers!