Download Manager apps have always gained an upper hand as compared with native browser downloads. Since the former can break down a single file into multiple smaller packets and then downloads them concurrently, it can grab hold of these files at a much faster rate. On the other hand, the browser usually downloads the entire file at one go, thereby considerably increasing the overall download time.
So the reason for the preference of these third-party download apps is no hidden secret. In this regard, Internet Download Manager (IDM) has been the go-to choice for a lot of users. However, if you don't echo this thought process, then this guide is here to help you out. Given here are some of the best IDM alternatives for your Mac worthy of your attention. Follow along;
Free IDM Manager Alternatives for Mac
Here are the Best Free Alternatives to Internet Downloader Manager Software Apps for your macOS Computer PC
1. JDownloader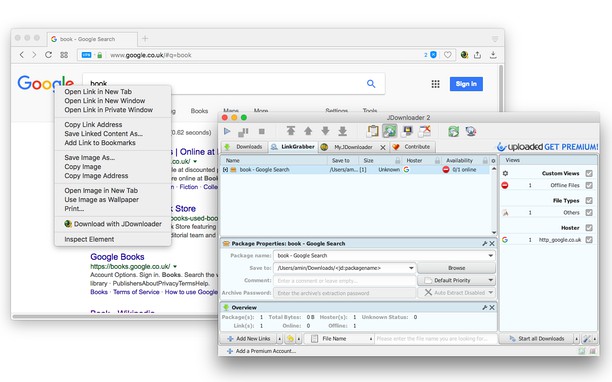 This open-source download manager beholds a plethora of useful features. These include the likes of automatic download resumption, the ability to extract compressed ZIP and RAR files, and the Automatic Captcha Solving (ACS) feature. The ACS comes in handy when a website has placed a Captcha that you need to solve before grabbing hold of the download link.
JDownloader will do it on your behalf thereby minimizing the manual efforts. Likewise, it has also integrated various cloud storage services, allowing you to directly download the file to the cloud, rather than storing it locally on your Mac. So with such a long list of benefits, it seems to have justified its topmost position in this list.
2. Free Download Manager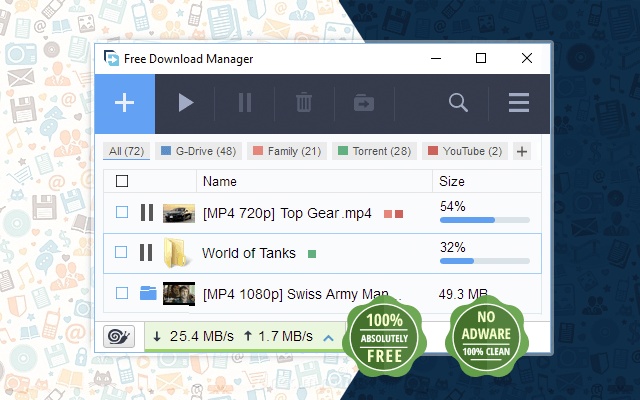 It has managed to checkmark most of the IDM features, including the download acceleration and resumption. Likewise, you could also schedule a file download task to a particular time and date, using its Download Scheduler tool. Furthermore, it also supports Magnet links as well as Torrent files, thereby negating the need to use any standalone Bit Torrent client.
Using FDM, you could also download videos directly from YouTube, though you would have to manually provide it with the URL, rather than the software doing fetching it from the site. Do keep in mind that the software can't download files from a site that asks for the password. Hence in those cases, you might have to look out for other entries in this list. Anyway, it still caps off as a decent alternative to the IDM for your Mac.
Download: Free Download Manager
3. Motrix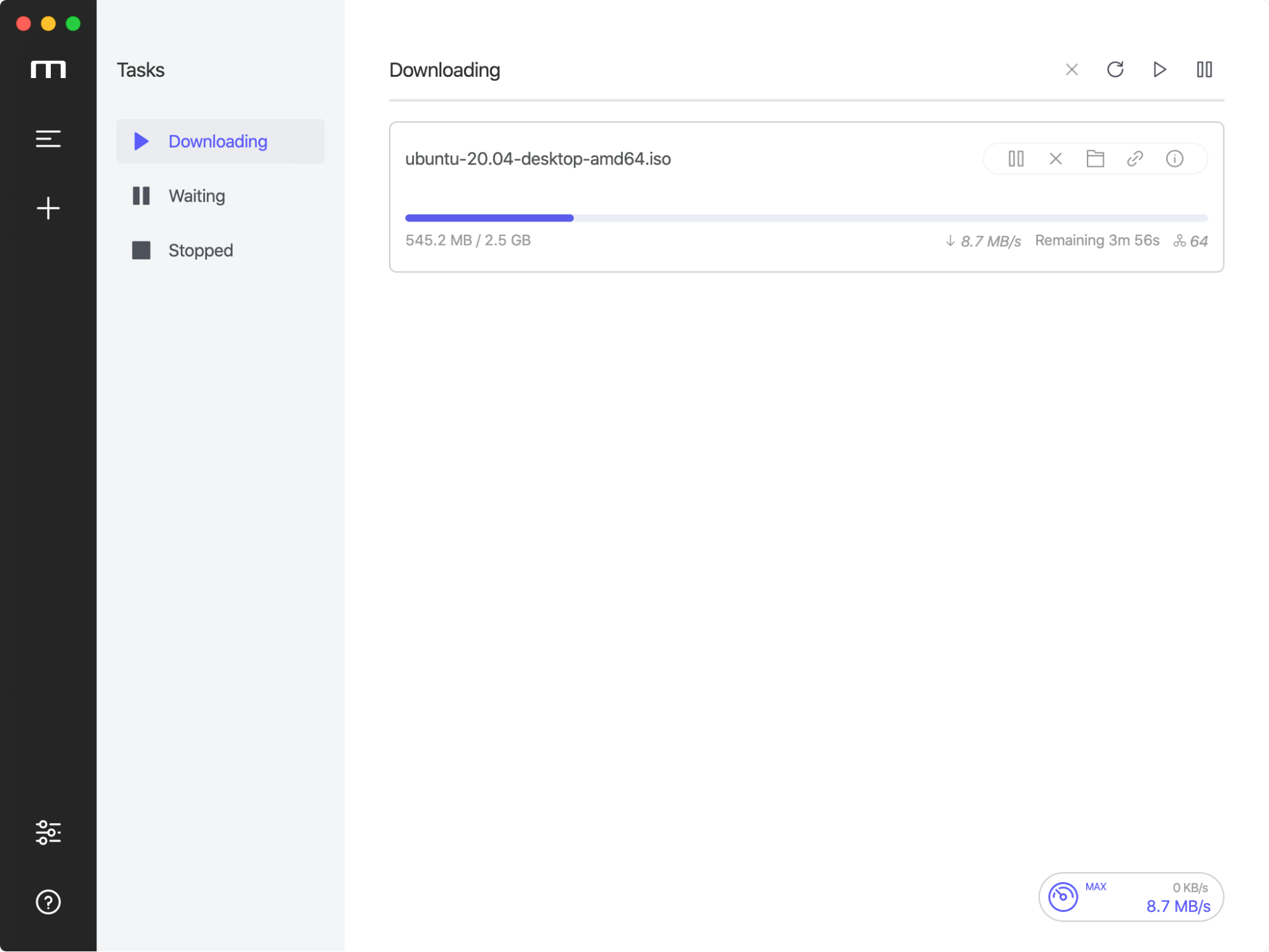 A basic download manager with more than basic functionalities, there's a lot to talk about. To begin with, it allows you to simultaneously download up to 10 files, with its thread support for each file extending up to 64. Likewise, it also supports the popular BitTorrent client as well as the Magnet links for the torrent file.
Not to mention the fact that it even has a Dark Mode theme, something that not many in this list could claim. However benign in a testing phase, you might go through a few hiccups occasionally. With that said, if you are looking for a decent IDM alternative that just about does its job, then your search should stop here.
4. FlareGet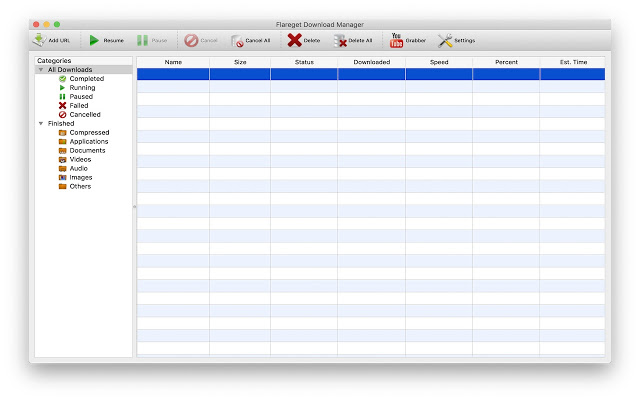 If you are one of those people who wish to keep their downloads in an organized manner, then FlareGet should be your answer. It sorts and filters downloaded files based on their size and type, thereby making it easier to find your desired content. Likewise, it also comes with a built password manager that stores the site credentials.
As a result, the next time it comes across that site, it would automatically authenticate your account and download the file on your behalf. Furthermore, if you are on a metered network or ISP has put a cap on the total bandwidth usage, then its Speed Limiter feature will prove to be quite useful. However, its lack of support for BitTorrent might force some users to look for other IDM alternatives of this list.
5. Folx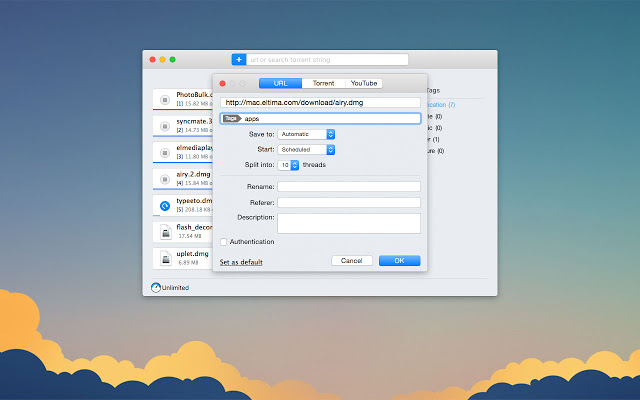 One major reason why it has managed to create its niche segment of fans is its ability to support proxies that allow you to download files from geo-restricted regions. Then its support for the automatic resumption of interrupted downloads as well as for the Torrent and Magnet Links proves to be the icing on the cake.
On the flip side though, its free version is only able to split the downloads into 2 simultaneous threads, which might not be able to meet the demand for some users. With that said, you do have the option of increasing it to 20, if you are willing to empty your pockets a little bit.
6. Ninja Download Manager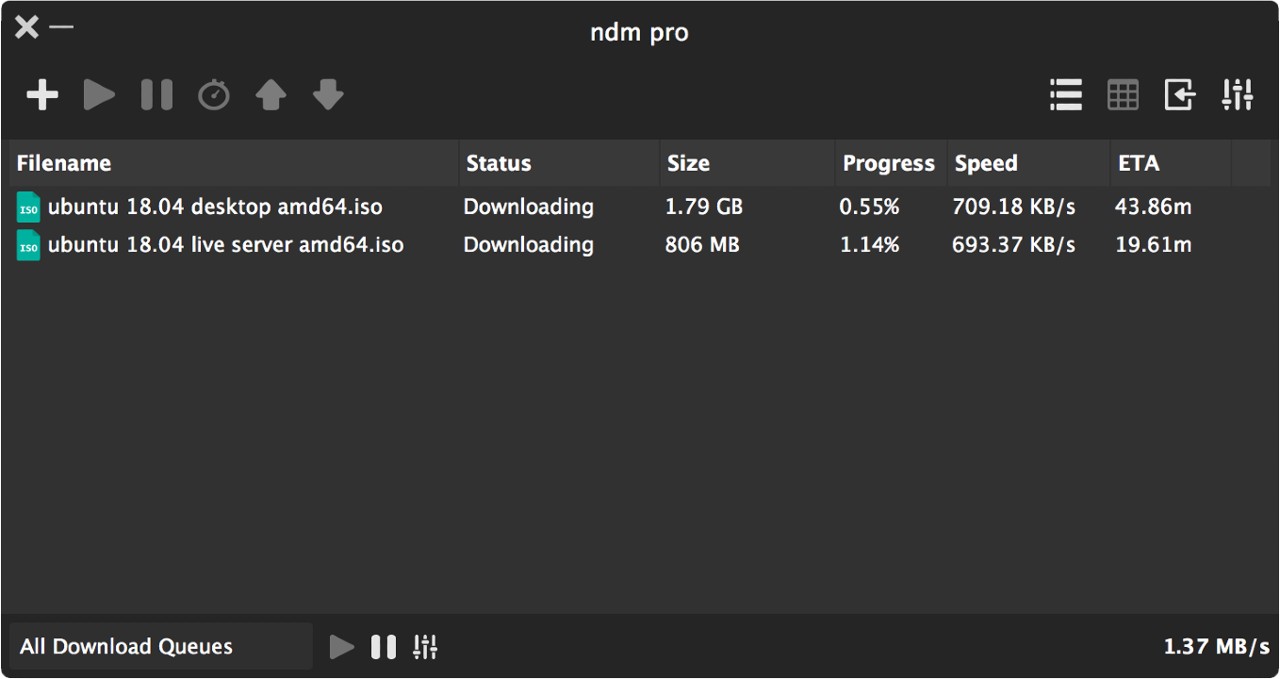 Ninja Download manager is one of the best IDM alternatives for Mac. It offers lots of exciting features and settings. Using NDM, You can pause, resume, as well as, schedule download as per your desire. 
Ninja Download Manager offers 20 times better downloading speed compared to that offered by the built-in browsers. Above all, the selling point of this application is its availability of dragging and dropping files you want to download.
Download: Ninja Download Manager
Conclusion
So with this, we round off this list of the best IDM alternatives for Mac. As you might have noticed, each one of them has its own USP as well as a few caveats. It ultimately boils down to the user preference as to the one that checkmarks all their prerequisites. On that note, do let us know in the comments section which software you settled for.
If you've any thoughts on Best IDM Alternatives for Mac, then feel free to drop in below comment box. Also, please subscribe to our DigitBin YouTube channel for videos tutorials. Cheers!