The best part of having an Android and Windows combo is that you can easily emulate Android on Windows using an emulator. What's the benefit of this? For starters, if you are a developer, you will be able to test out your app and debug them on Windows. If you love playing Android games, you can use the emulator to play your favorite Android game on the big screen of your PC/laptop.
Emulators are so powerful that you can do almost all the things on your Windows machine, just as you would do on an Android device. You can install all Android apps/games and enjoy them on the big screen. There are multiple Android emulators that you can try on your Windows PC/laptop. Most of them are free and provide you a full-fledged Android experience on your Windows machine. In this post, we will share with you 7 of the best Android emulators for Windows. Let us check them out.
1. Windows 11 Android Emulator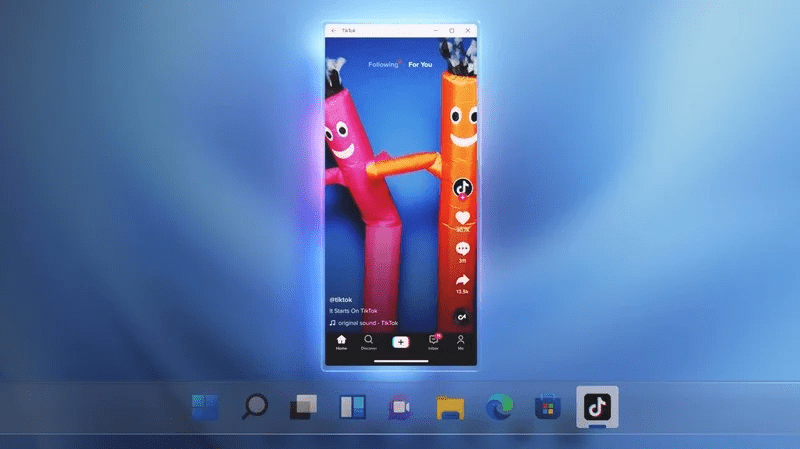 Windows 11 comes with built-in support for Android apps out of the box. The dominance of the Android ecosystem and native mobile apps like Tiktok have made Windows lookout for integrating Android apps inside the Windows system. With the help of the Amazon App Store and Intel, Windows can now run Android Apps and you do not need an emulator to play Android games or apps on PC.
Android apps can be obtained from the Microsoft Store found in the Start Menu. Also, you can directly sideload APK files onto Windows, making Android apps more like EXEs applications. The only drawback with the new Windows 11 Android app support is it does not have Google Mobile Services (GMS) support. The GMS acts as a bridge that syncs data, stores and collects data that help Google Apps (YouTube, Gmail, Google Assistant, and Google Dependent apps to work smoothly).
2. BlueStacks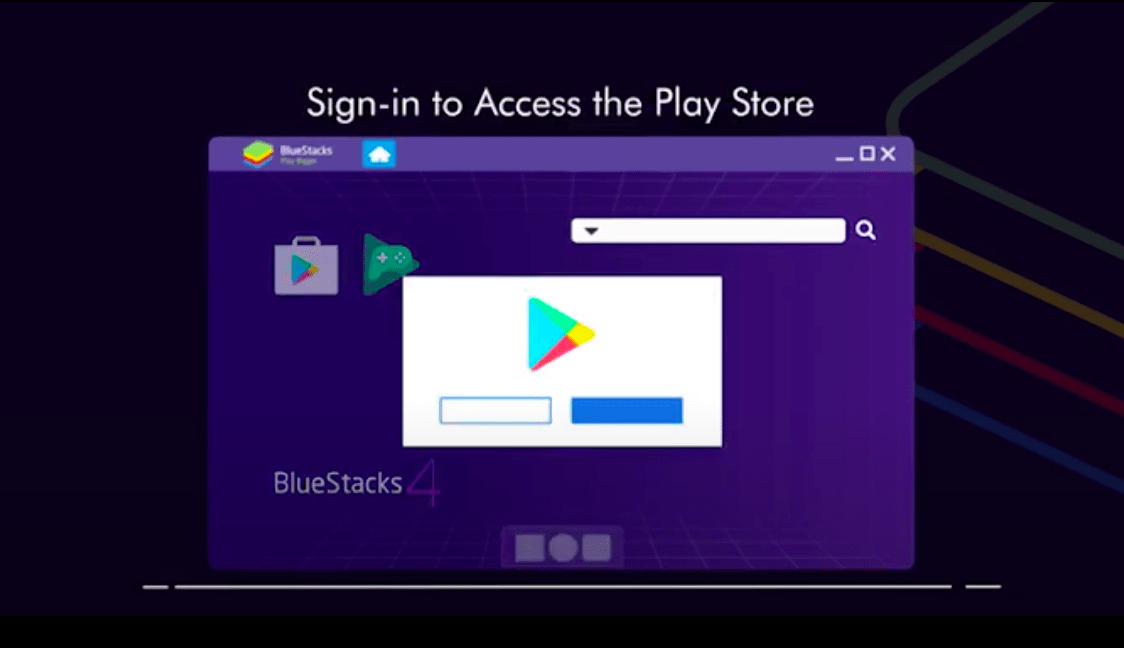 Well, the list has to start with one of the most popular and most smooth Android emulators available for Windows, the BlueStacks. Not only on Windows but if you are curious, then yes! You can install and enjoy Android apps/games on a Mac OS machine as well using BlueStacks. This emulator is feature-loaded, provides you with customized control schemes, runs multiple instances of the emulator to play multiple games, and more. BlueStacks latest version is very lightweight and the fastest Android emulator.
It can run on any kind of Windows hardware, i.e. Intel or AMD. Samsung device owners can now enjoy Samsung Store on BlueStacks, as a part of a partnership between both companies. BlueStacks emulator supports Windows 7, and 8.1 also. However, do note that providing all these wonderful and feature-packed performances, will hog onto your PC's resources.
3. Gameloop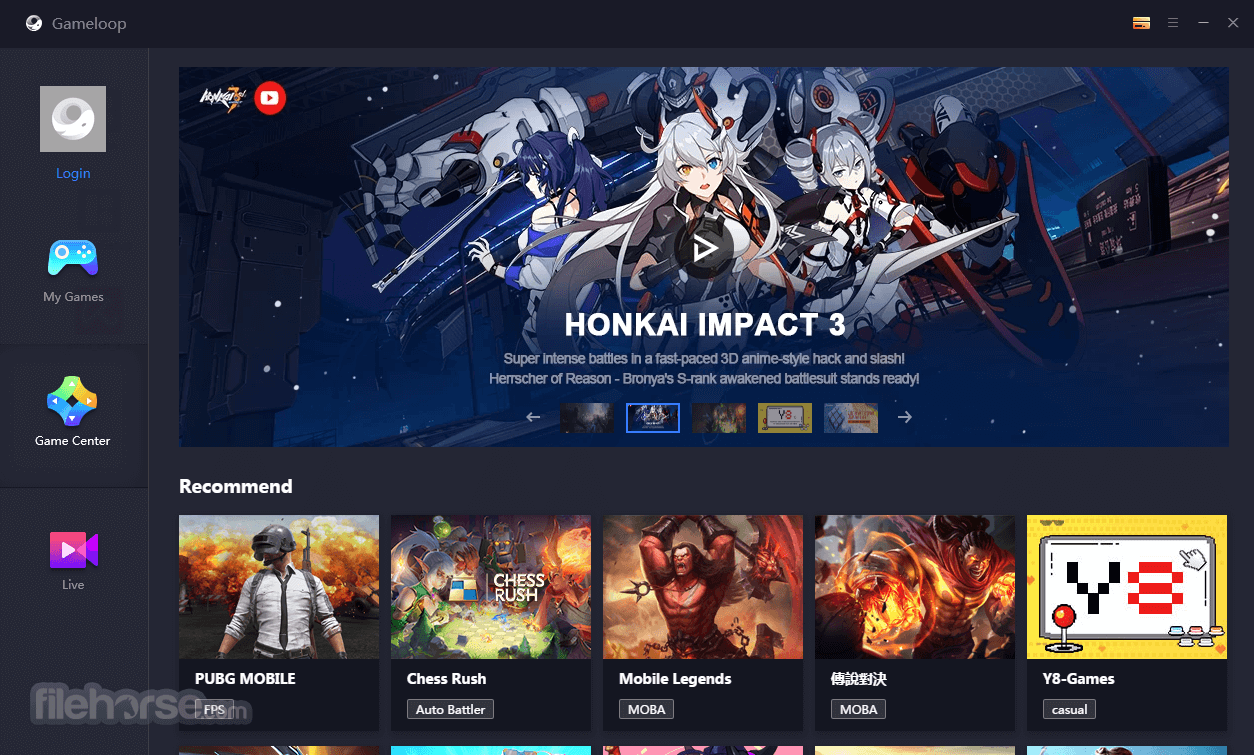 The main idea behind installing an Android emulator on a Windows OS machine is to play games on the big screen of your PC/laptop. And one of the popular games that we all love to play is PUBG. What if I tell you, there is an official Android emulator developed by "Tencent" the developers of PUBG which allows you to play popular titles like PUBG, Free Fire, Genshin Impact, COD, etc. Yes! The emulator is called Gameloop.
It was previously called Tencent Gaming Buddy, which was developed as a part of a desktop-mobile gaming experiment. Earlier it was only meant to play PUBG on Windows, but now, Gameloop has extended its support for a huge number of games. Additionally, you can also install Google Play Store using a separate module available inside the setup. It comes with mouse and keymapping support and is optimized for various graphics standards.
4. MEmu Play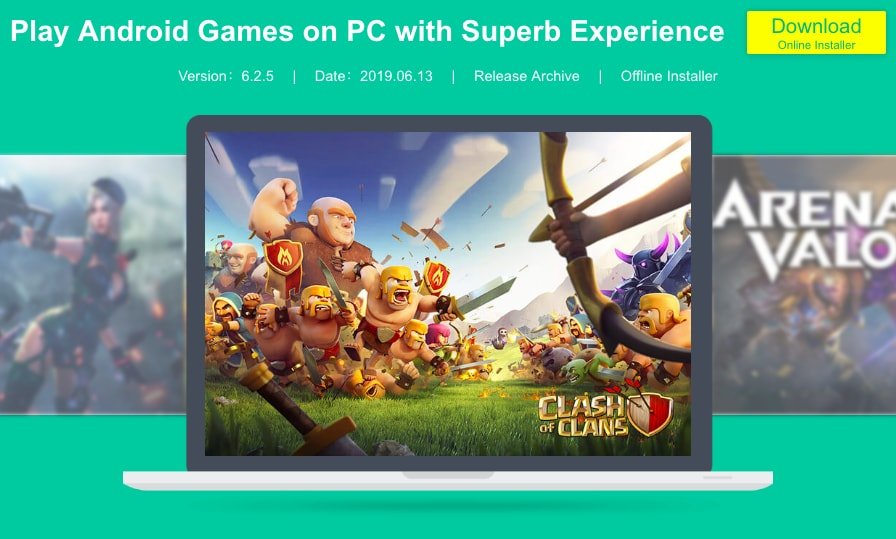 MEmu Play is another powerful Android emulator that you can install to enjoy Android apps/games on your Windows PC. Just like BlueStacks, it also supports both Intel and AMD processors. It is based on Android 7.1.2 Nougat, and can also run on Android KitKat 4.4, and Lollipop 5.0. You can run three different instances of MEmu Play for all three Android versions.
Overall performance of MEmu Play is brilliant and you won't feel lag or any kind of stutter while playing games or even using apps for that matter. It offers built-in keyboard and mouse mapping allowing you easily map your controls and play your favorite games. Graphic-wise, thanks to enhanced OpenGL and DirectX 3D rendering, you get stunning visuals.
5. LDPlayer
Another Android emulator based on Android 7.1 Nougat, which is lightweight and runs pretty flawlessly is LDPlayer. Though you can make use of LDPlayer for running apps, it is more focused on games. You can several popular titles such as PUBG, Epic Seven, Clash of Clan, Free Fire, and more. There is also a dedicated app store. Besides, there is an in-built Virtualization Technology option under the Settings page.
This setting helps you enhance the performance of this Android emulator. It also supports both Intel and AMD processors. One good thing, which I personally liked, is the less bloatware this emulator comes with. Features like running multiple instances of LDPlayer with different games, customize your controls, play games in high FPS, make it a worthy competitor of BlueStacks.
6. Nox Player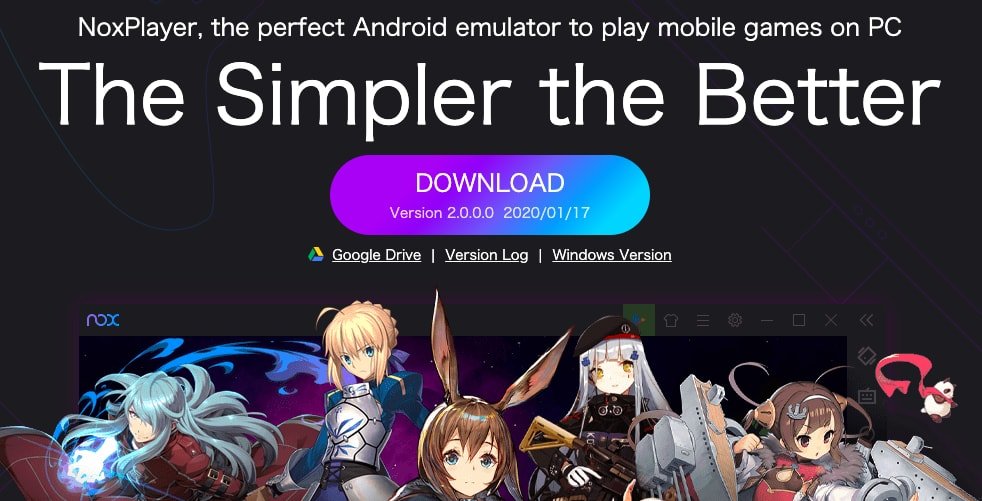 Nox Player is another good option if you are looking for an Android emulator for your Windows machine. The user interface is friendly, just like all the other emulators mentioned in this post, and provides a host of features, other than just gaming. Talking about some of the features, you get controller mapping and compatibility features, gameplay optimization, change Android device's build. prop, access nearly everything with a keyboard shortcut, root Android device with one click, and more.
All these features, plus the in-built Google Play Store makes it a worthy competitor to the likes of BlueStacks, MEmu Play emulators. Furthermore, you can record the screen, take screenshots, adjust the FPS settings appropriate for your gameplay, among other features. So, if you are looking for a feature-loaded Android emulator for Windows, then Nox Player should be your choice. Do note that it is based on Android 5.1.1 Lollipop. So, this could be a downside as the interface is not updated.
7. Remix OS Player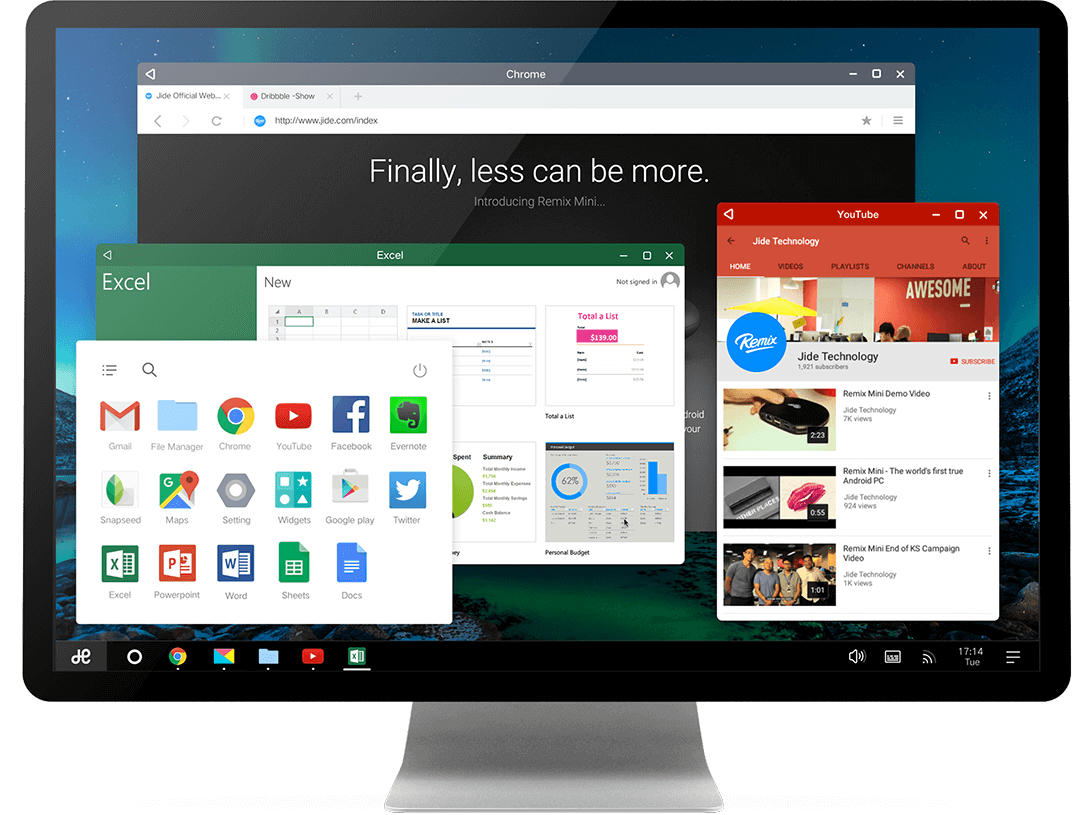 Remix OS Player is an Android emulator which is a toned-down version of the Remix OS, which is a system based on Android 6.0 Marshmallow. It allows you to play multiple games at the same time and the performance of the Remix OS Player is flawless. It supports all Windows OS right from Windows 7, 8.1, and Windows 10. However, do note that Remix OS Player does not support AMD hardware configurations.
Users can play all their favorite gaming titles and even apps such as Snapchat, Facebook, Instagram, WhatsApp on Remix OS Player since it comes with Google Play Store. It is regarded as one of the fastest and best Android emulators for Android developers as it optimizes the apps for Android OS and Chrome OS environments with an add-on mouse and multi-window support.
If you've any thoughts on Top Best Windows 11 Android Emulators, then feel free to drop in below comment box. Also, please subscribe to our DigitBin YouTube channel for videos tutorials. Cheers!