TextNow has quickly upscaled the popularity charts in recent times thanks to impressive offerings. Furthermore, installing and setting the app is pretty easy as well. You just need to type in your email ID and password and hit the Create Account button, and the task stands complete.
However, for some, it only sounds easy on paper, in reality, they are having a hard time creating their account. As and when they try to do so, they are instead stuck in the Creating an Account loop and the wait goes on. But you could now finally put this wait time to rest as this guide shall help you out in fixing this issue of Textnow getting stuck at the Creating an account page.
Why Does TextNow Get Stuck on Creating an Account screen?
This communication service is only available in the USA and Canada. So if a user belonging to any other region tries creating their account, the app wouldn't let them do so. With that said, there is still a handy way out to bypass this restriction, and it involves taking the help of a VPN service.
But before we proceed ahead with the instructions, make sure that your device is getting uninterrupted internet connectivity. Any ups and downs and the VPN connection might break down. So once you have check-marked that requirement, here's how to set up the VPN and fix this underlying issue.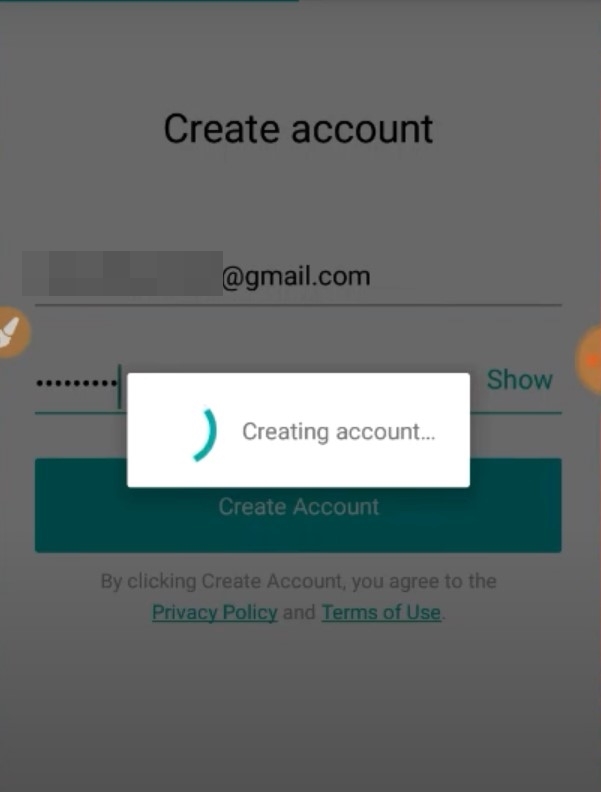 How to Fix TextNow Stuck at Creating Account
To begin with, install any VPN app on your device. As for this guide, we are going ahead with the Turbo VPN, but you could try out any of your preferred ones.
Then launch the app and tap on the globe icon situated at the top right.


Now select any of the US servers from the list and you shall soon be connected to it.
Once done, launch the app, input your credentials, and tap on Create Account.
Then tap on Continue in the Verification screen, pass the captcha and that's it.

Your account will be successfully created and you may now select the phone number of your choice.

So this was all from this guide on how to fix the TextNow Stuck at Creating Account page. While you may also select the Canada server, but most VPN services have that region under their Premium Plan whereas US servers are free to choose from. So going for the free plan shall suffice for this fix. With that said, if you have any questions regarding the aforementioned instructions, do let us know in the comments section below.
If you've any thoughts on TextNow Stuck at Creating Account, then feel free to drop in below comment box. Also, please subscribe to our DigitBin YouTube channel for videos tutorials. Cheers!