Looking for some Apps to watch free movies and TV shows online? Then today DigitBin has come up with the best of the list of free streaming apps for your Android devices. Most of these Apps do not store the movies on their web servers but search web directories to stream the movies and TV shows online. Below is the list of some best Android apps to stream movies and TV shows online over your Wi-Fi or cellular network.
Many online streaming apps on the internet are deceiving in nature, and they just try to inject malware into your device. These apps ask for permissions that are not required for their normal functioning. For example, apps may ask for contact permissions which, of course, is not required to stream the movies. Here are some of the best Movie apps at a glance;
The apps that are not downloaded from reliable sources like Google Play Store or Amazon Store could be potentially harmful and malicious for your phone and also to you as a user by harassing your privacy. So, I recommend you grant the permissions that you think are best suited for the functioning of the app. You can find permissions under settings on your Android device.
Free Movie Apps for Android
Here are the Best Free Movie Apps to Stream and Watch Movies Online for Free on Android.
CloudStream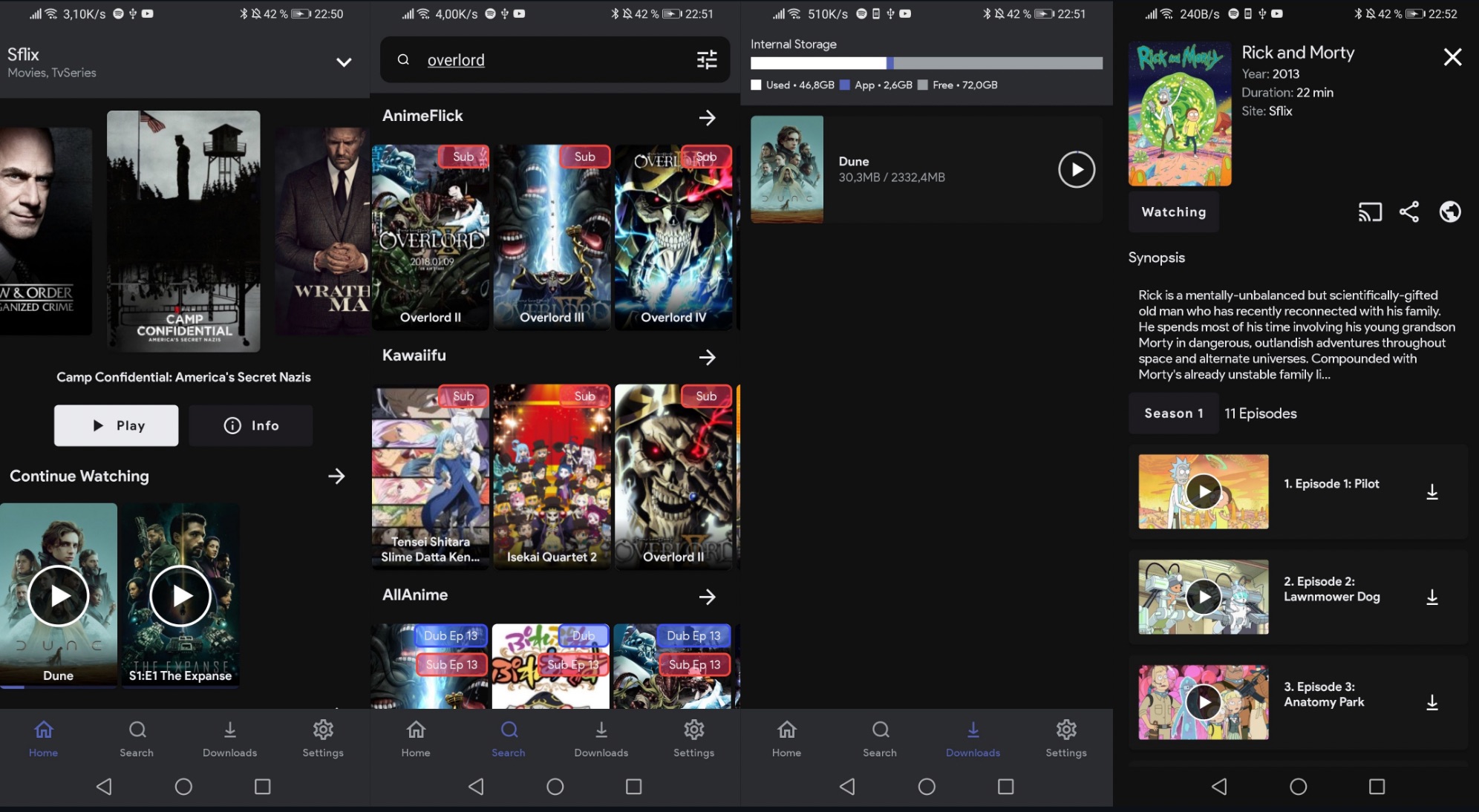 CloudStream is the best HD movie downloader APK available on the web. It does not host any content on the app and has no control over what media is put up or taken down. CloudStream 3 functions like a search engine, such as Google, and indexes the movie and series from available resources. CloudStream 3 does not host, upload or manage any videos, films, or content. It simply crawls, aggregates, and displays links in a convenient, user-friendly interface.
The player is quick and neat, and you are not bombarded with ads. You get a download button right below the video for offline viewing on your Android Mobile. The App plays HD movies.
How to Use Cloudstream to Stream Movies?
Download Cloudstream APK on Android.
Install the app and click on the Settings Tab.
Now click on Extensions.


Tap on + Add Repository.

Open Cloudstream Repo and either install the repository or copy the repo link for your choice. (English, Non-English, Anime, etc.)

Add the Repo to your Cloudstream, click Download, and the app will download all plugins.


Now, wait for a couple of minutes for the library to load in the background.
Search for the movie and download it for free in HD.

Netflix Mod | Prime Video Mod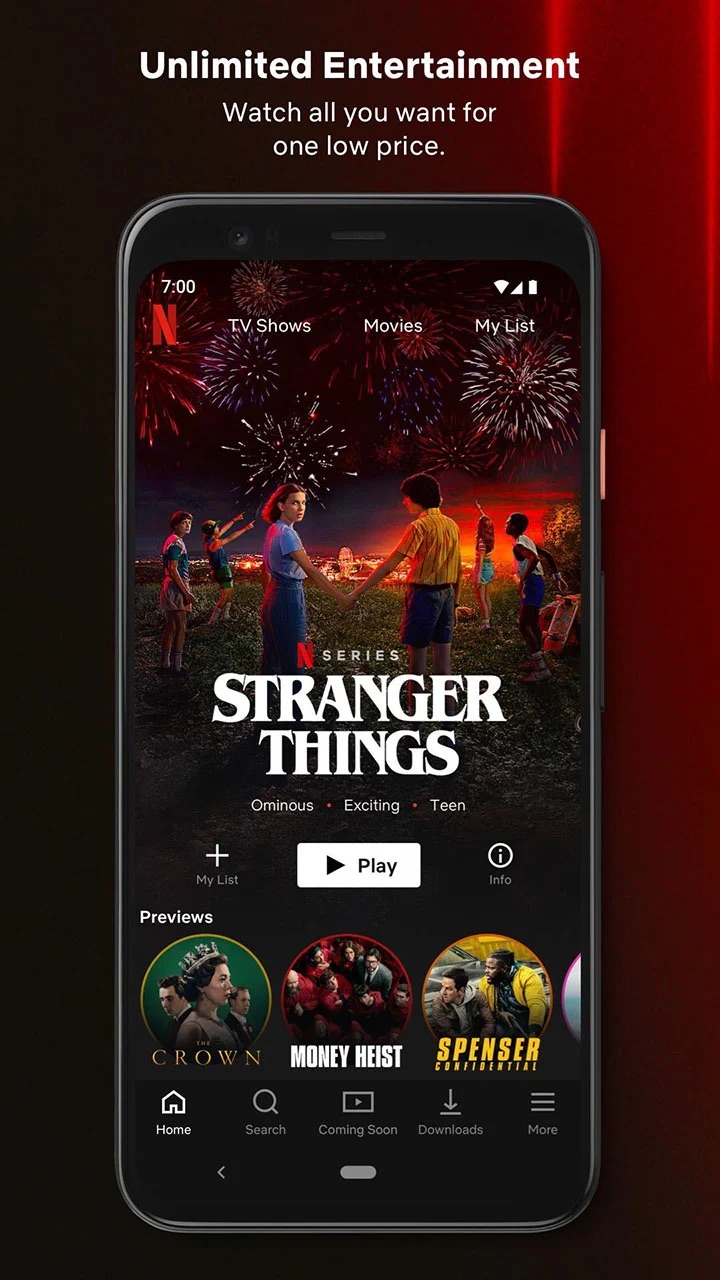 Netflix Mod, Prime Video Mod, or Disney+ Mod are chains of counterfeit versions of the popular OTT platforms allowing you to stream all popular movies and TV shows for free. Though it is named after an OTT network, you get access to content from all the premium OTT platforms like Prime, Disney+, Hulu, Netflix, etc., using any of the Mod apps.
The interface is primarily similar to all the apps, with the design matching the native app UI. You are offered links to stream your favorite content. You can even cast the video from the app itself. The Mod streaming apps are free to use but may not be stable, so you need to try multiple apps before settling for the best.
Download Netflix Mod | Google Respt. Mods for More Options
Cinema HD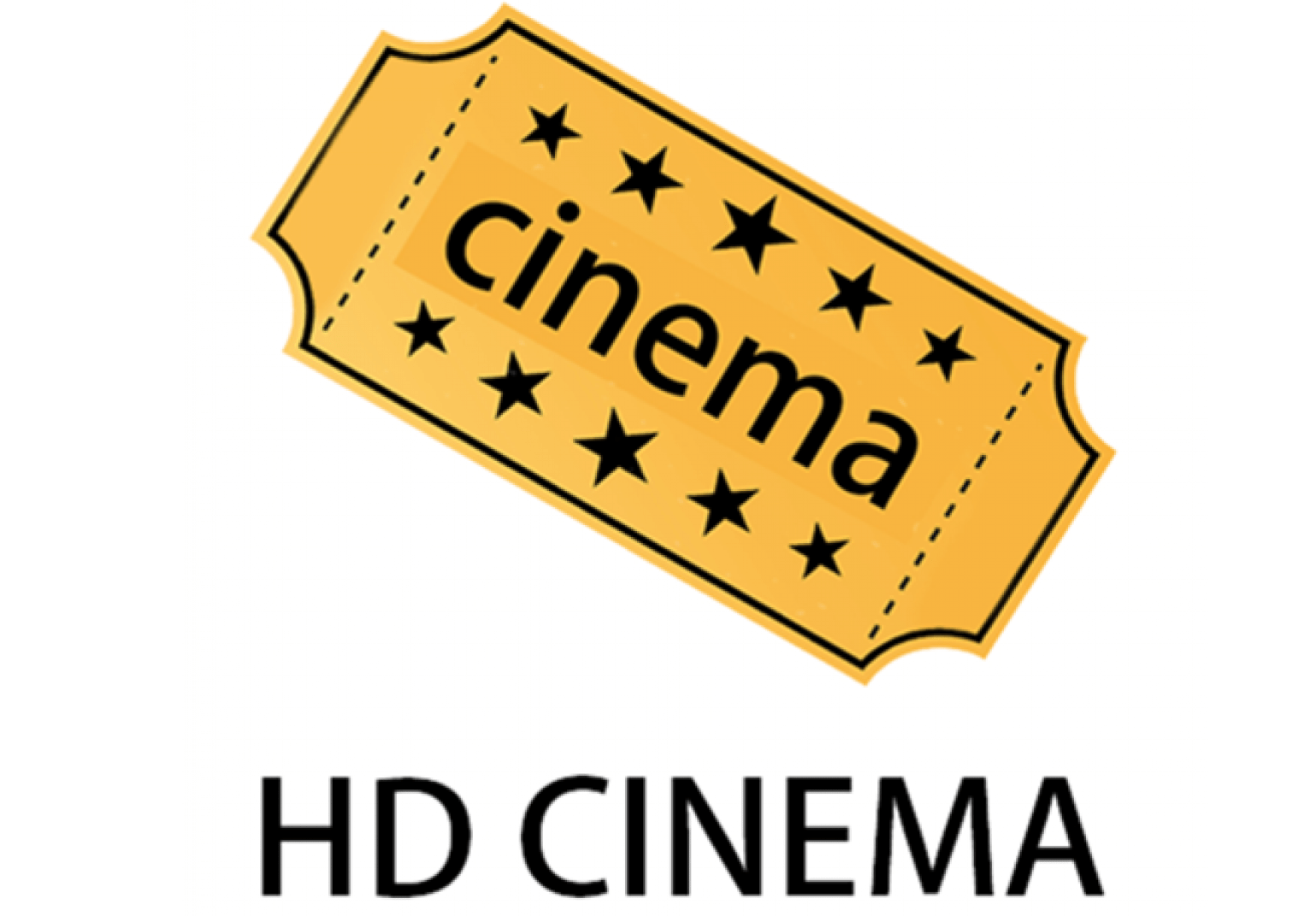 Cinema HD is the best free streaming app presently available on the web. The app is mix of ShowBox and Terrarium TV. It is the best alternative to ShowBox HD; the streaming App has many features offered to the user without any cost. Search for a movie, you will be given a number of streaming and downloading options to choose from.
Just search for the movie, and a list of streams is displayed; click on the link to play the video; all you need is decent internet connectivity.
Bee TV
BeeTV is a free-streaming application that can be dubbed an unlocked version of Netflix and Amazon Prime. Search for any movie or series that you wish to watch, and the app will list a bunch of links with MB size. You can click on any link and watch the content or even download it for free. Bee TV has an interface like Netflix and is pretty clean without any annoying ads. Enjoy newly released movies for free with this free-to-use Android application.
Goods About BeeTV
Unlimited movies, series, and new releases
Simple interface like Netflix
Movies and Shows with multiple working links of different sizes
You can download movies and other content for free
Fewer Ads
MovieBox
MovieBox is by far the most popular online free movie streaming app, thanks to its smooth UI and easy navigation. The App is the most talked-about online streaming App having many features offered to the user without any cost. It is the best alternative to subscription-based video streaming services like Netflix, which it offers audio-visual content for free.
The Showbox HD indexes various torrent search clients and sites to stream movies and other content for absolutely free. The App offers large content of movies and TV shows without any accounts and annoying Ads.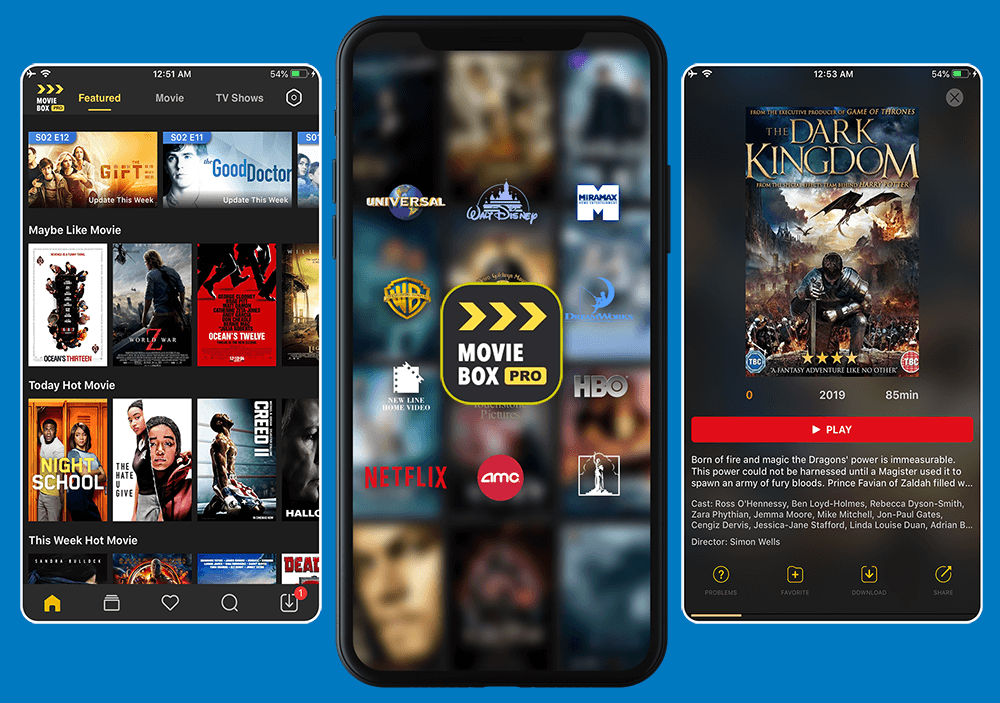 Features of MovieBox
MovieBox app doesn't require you to have a login account.
There are no annoying Ads.
Support HD quality and also allow all other resolution viewings.
Subtitles are available for a greater experience.
You can filter the movie

s

by Genre, Year, Rating, and type.
The interface is user-friendly and easy to use.
You can even download movies and watch them later.
MovieBox Pro app has an extensive library of movies, TV shows, and music, which are updated regularly.
As you can expect, the app is not available on the Google Play Store, given Google's Policies & Conditions. But many times the app shows up in the Play Store, so it is better to search for the app. But if you wish, you can download the apk file for your Android smartphone.
Crackle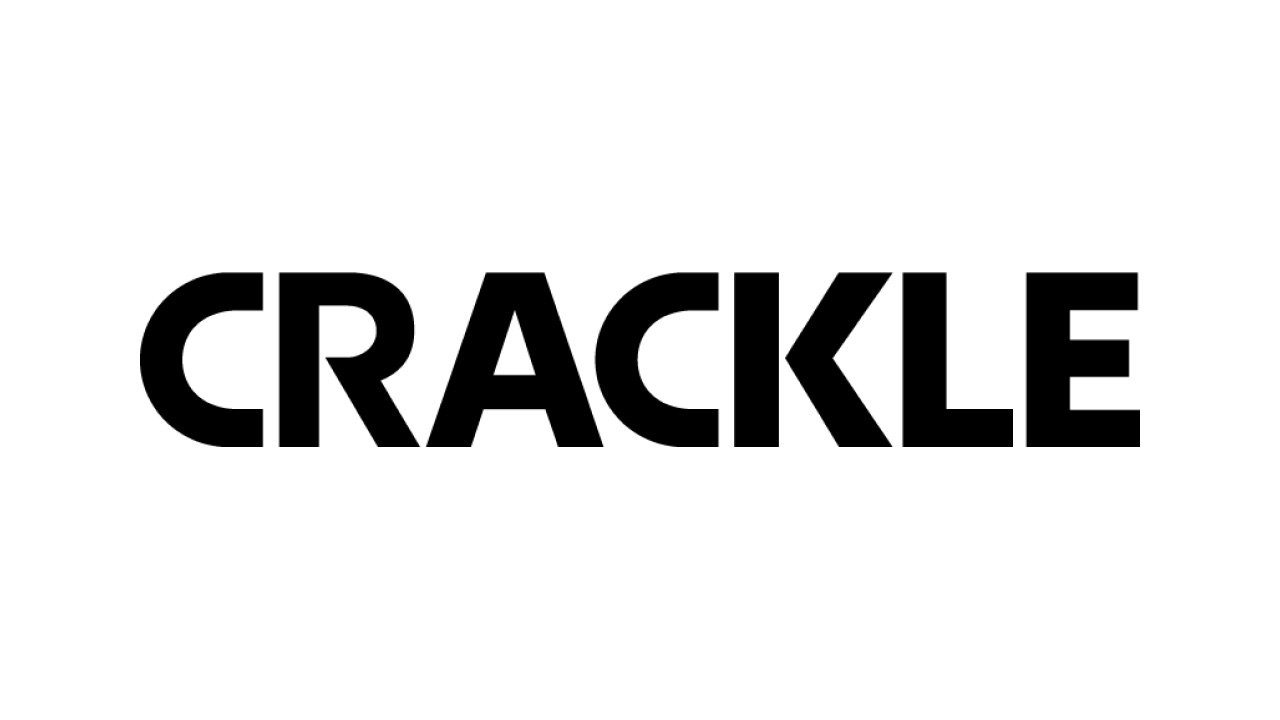 Crackle is another free app available on the Google Play Store to stream TV Shows and Movies online. Crackle is a streaming service that offers a selection of movies and TV shows for free, supported by ads. It is available in the United States, Canada, and Australia. Crackle has a bouquet of movies that can be streamed without any subscription.
They have also partnered with other big production houses. Some of the content on Crackle may be exclusive to the service, while other titles may be available on other streaming platforms as well.
Features of Crackle
Quick loading
Free account with data storage
Support HD quality and also allow all other resolution viewings.
Good friendly user interface and simple navigation.
Large library of movies from Sony and Partner production houses.
Download the Crackle for free from the Google Play Store – 
This free app is available in the Google Play Store. This app houses a bunch of movies and TV shows which are very difficult to find elsewhere. The App hosts thousands of Movies and TV Shows for all age groups, and that too without any subscription. Tubi TV has something to offer for everybody, with content ranging from comedy, drama, kids, classics programs, and even Korean dramas, anime, and British series. Just open the App and enjoy the flicks on the go.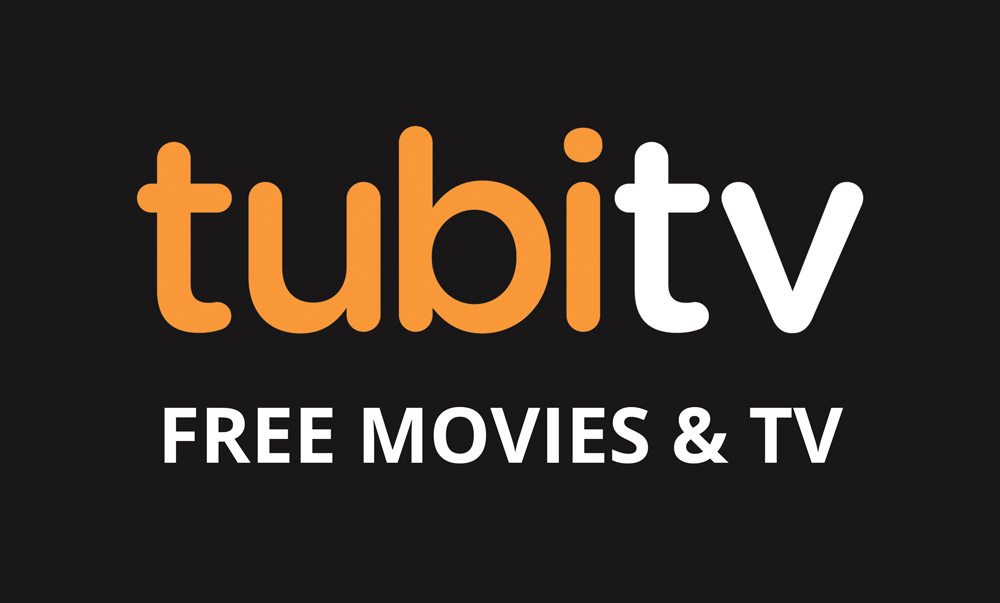 Features of TubiTV
Support for Xbox, Roku, Chromecast, and Smart TVs.
Continue watching where you left off on any device
Free of malware and other exploit scripts.
Legal content with quick loading.
Free Streaming in high-quality
Large Collections of Movies and TV Shows.
The app bundles action movies, documentaries, Korean dramas, horror, comedy, and all other programs. You can download the app from the Google Store.
Vudu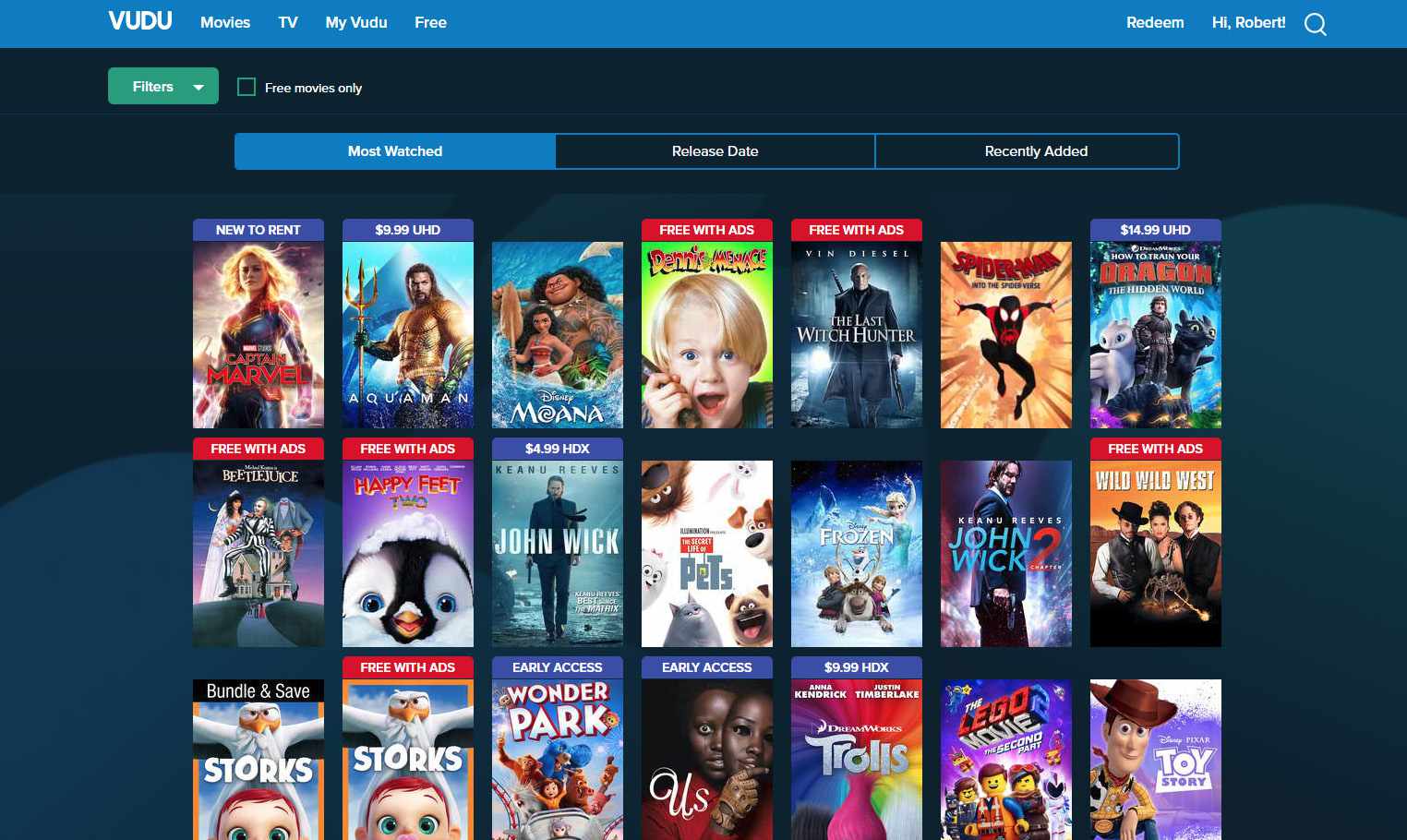 This is another popular content delivery platform. The best part of the Vudu App is it offers full-feature-length movies in 1080p, making it the very right choice for HD streaming. The App offers crystal clear sound by means of Dolby Atmos on supported devices. Vudu categorizes movies into comedy, crime & suspense, action, family & kids, etc. The Vudu app has a very simple and clean interface for quick access.
While movies are available for rent, you can watch thousands of free movies with Ad support on the VUDU. Find free movies in the section named Movies on Us and New Movies. You need a User Account in order to watch movies at Vudu, even for the content, which does not cost, but registration is totally free. Vudu offers some of the best movies and TV shows to watch with a library of over 20,000+ Programs.
Goods About Vudu
4K Support
Chromecast Support
Less and Short Ads
1000+ Free Movies
Free Registration
Tea TV
TeaTV is an Android app that allows you to watch, stream, and download Movies and TV shows for free. Developed with utmost care at the user interface, the app has a very intuitive design that will appeal to the users. TeaTV supports 1080p and you can access TV shows and movies on your Fire devices.
TeaTV is the best alternative to popular Movie streaming Apps like ShowBox and Terrarium TV. You can even download the content. TeaTV also has a movie guide that offers information related to upcoming movies, reviews, and trailers. You can also maintain a watch history with a pause resume feature for quick access.
Features of TeaTV
Keep track of movies
Download Movies for Free
Latest TV Shows and Movies
Simple and Clutter-free design
Support HD streaming
Kodi
Kodi is a free open-source media player that is not any online streaming app, but with the help of Kodi, you can watch a Large number of movies. The App works by storing files in Kodi; these files are known as the repository. You just need to download the repository file in Kodi and install the Add-on. The process would take just under a minute, but once successfully done, you can watch movies, live tv, shows, songs, and much more. The Kodi can be called an entertainment powerhouse.
The Kodi App could turn out to be your best friend if you are a movie fanatic, as you can install a number of apps in just one app with the simple addition of a little repository file in Kodi. There are a number of tutorials online that would help you in learning more about the App.
Just Google search to know more about the usage of Kodi
Features of Kodi
Install a number of Apps in just a single App
Easy installation and quick navigation process.
Large customization options.
A mammoth amount of movies.
A number of Repo Files with various different genres can be installed.
Netflix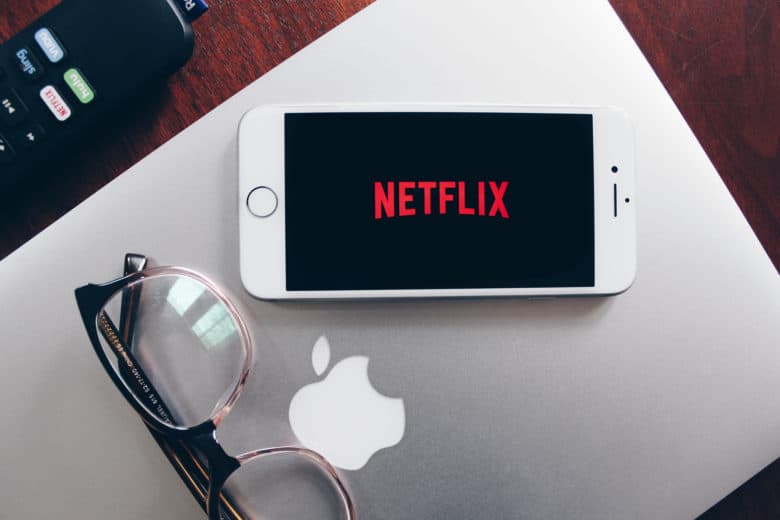 You would be living in the Stone Age if you had not heard about Netflix. Netflix is the best place to binge-watch shows or watch movies and other highly-rated programs. The service hosts most of the popular TV shows along with classics, animations, animes, movies, documentaries, and its own originals.
Netflix may be called the epitome of online entertainment, given its reach and the quality of content offered. If you are seriously looking for some high-quality TV Shows, Movies, dramas, and Info-dramas, I recommend you to go with Netflix.
Disney Plus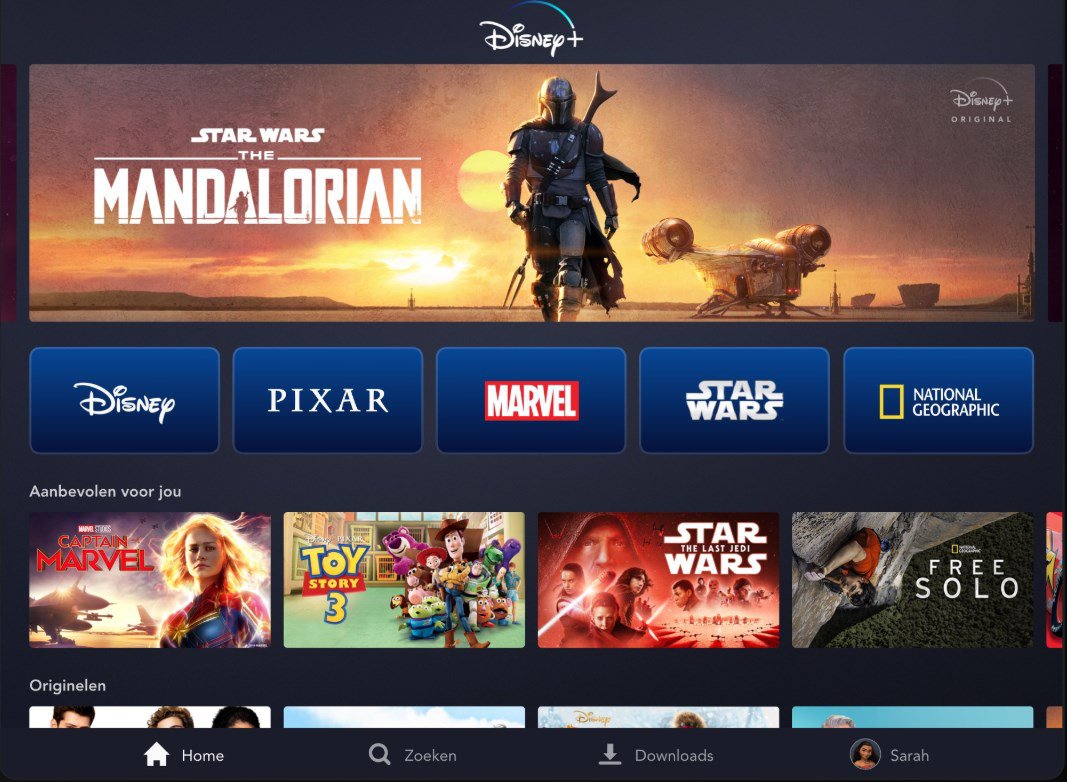 Disney+ is a subscription-based video-on-demand that is dubbed as the biggest rival to Netflix. Though compared to Netflix, the quantity of content is pretty much low, but the quality it offers is very impressive considering it just started its operations. You get some of the hard-to-find movies on Disney Plus, like the Star War Series and the very popular Marvel Movies.
Since Disney bought Fox Studios, you can expect a large number of movies from Disney and Fox. You get premium content from Disney, Pixar, Marvel, Lucasfilm, 20th Century Fox, and National Geographic, as well as original television series and films from Disney Channel and Freeform and select titles from 20th Century Fox Television and ABC Studios. It just costs $7 per month, and it's worth it.
Why Try Disney+?
Premium Movies from Disney, Pixar, and Fox
Regularly updated movies
A promising alternative to Netflix
Cheaper than Netflix
Movie HD App
Movie HD App is brought to us by the team of HD Cinema & Sky HD. It hosts a large number of movies and TV shows which I recommend you should try. The app is specially designed and organized to watch free movies on Android. There are no subscriptions or Sign-Ups needed to use this App. You can get the Movies HD Android App for free. The App has a very decent interface, but the number of movies it has to offer will surely bring a smile to your face.
Features of Movie HD App
Subtitles are available for a greater experience.
Download the movies and watch them later.
You can filter the movies by Genre, Year, Rating, and type.
The interface is user-friendly and easy to use.
A large collection of movies and shows.
You can download the movie HD Apk file from the link below 
Crunchyroll
Crunchyroll is a popular media App that primarily focuses on East-Asian content, including Anime, Manga Series, Music, and Shows. The App is solely made for all anime lovers. A legal and simple way to stream all your favorite animation. The App has rights to popular Anime Series like Naruto, Dragon Ball, Titan, etc.
The Crunchyroll App is the one-stop App for all Anime Lovers and is much recommended to be safe and legal. Though the App is paid, but you can access TV shows for free after 1 week, it goes on air. To cut the gap, you need to pay, which comes with a 14-day free trial for on-time access to the shows and programs. Watch cartoons in HD or read manga without any Ads.
Features of Crunchyroll
All popular Animes
Free streaming
East-Asian Content
Simple App to use
Amazon Prime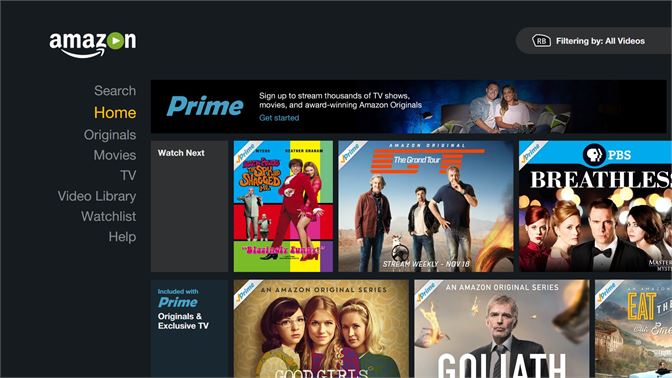 Prime Video by Amazon is an On-Demand subscription service. Prime Video bagged rights to movies from some of the biggest production houses worldwide. It also acquired digital rights for Live Sports streaming like NFL, ATP, and Premier League, generally country-specific. Amazon Prime serves worldwide and holds country-specific rights to some of the premium local content and movies. Prime offers the option to set video quality and customize captions.
The App also is very simple and clutter-free. You can watch movies in HD or set the quality as good if you are in a slow internet zone. The App also offers the option to switch the audio language if present. Though the App is paid, there is a free trial to test the App for your liking. The programs are categorized according to languages, nature, genre, and other in-depth sortations. If you are looking for regular, updated, new movies and original TV shows, then Prime is the best option to go for, which costs $12.99/month.
Goods About Prime
Regularly Updated Latest Movies
Video quality and caption settings
A large amount of local content
Simple App and loads of customization
AnimeXstream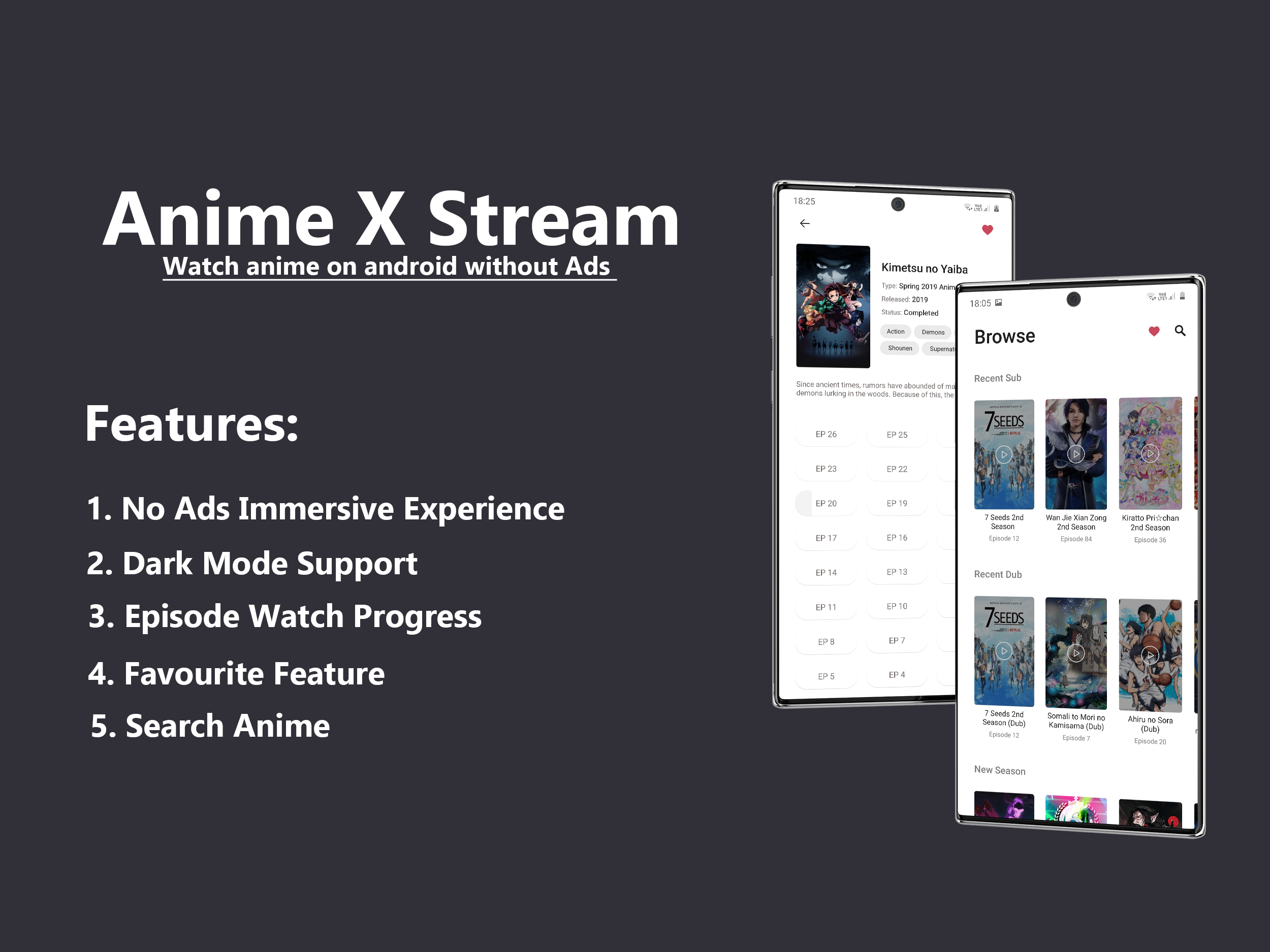 Anime X Stream is an illegal Anime streaming app specifically built for Anime Lovers, specially designed and crafted to watch anime at ease. Search for any of the anime you are interested in watching, and click on the title. You can either download the movies and shows or stream them right in the app with English dub and/0r sub
You can stream or download the latest anime for free without any complications. The interface is pretty simple and smooth, and you will love the app. Just search for the anime and click on the episode to load. The app supports PiP mode and has HD video support.
Hulu
Hulu is a subscription-based online streaming platform, but you can opt-out to pay and watch limited content for free, which includes more than 150 movies and TV Shows. The services of Hulu Live TV started in 2017; prior to that, it just used to host a series of TV shows, both old and new, movies, and other infotainment programs.
It works as a hybrid of Sling TV and Netflix, offering both TV Shows as well as Live TV to its users. The content and presentation of the App vary with the cost; low prices will offer you content with Ads, while a high package offers Live TV with no Ads. Hulu TV Pricing starts at $7.99  Though you may find the cost on the higher side, I believe it's worth a buy.
Goods About Hulu
More than 150 Movies and TV Shows
HD Streaming
Dedicated Mobile Apps
YouTube
With over a Billion Visits per month, YouTube is undoubtedly the most popular video streaming site. YouTube has a mammoth library of independent movies and TV shows. You can have this content right on your device, and if you wish, you can also download the content offline.
YouTube has a number of Indian, Spanish, Turkish, and Hollywood cinemas from the Golden Age and movies from counties worldwide. YouTube has a Movies Section which has some good movies free to watch. The number of independent movies and programs on YouTube is large. And the features offered by YouTube, as we know, are pretty great, including quality settings, subtitles, suggestions, etc.
Features of YouTube
Classic Movies
Old Hollywood and Bollywood Movies
Trailers
Simple UI and Offline Download Support.
Data Security and Privacy Concerns
The free streaming Apps that are not legal content providers are always critical due to data breaches and privacy invasion issues. The cyber rouges are always in search of innocent netizens who could fall prey. The use of free non-legal streaming services may also be a crime in your region due to litigations imposed by law.
How to Be Safe?
Some of the Apps listed above have a lot of programming with copyright infringement under their hood, you may be under the scanner by your government for streaming content that is not bided by the law. But looking at the nature of the App, there may be very few who could resist using it. You can stream safely by using a VPN service. There are a number of VPN Apps and services covering all types of devices.
What is a VPN?
VPN is a type of online service that hides your data by sending your web usage to another secure location. It forms a secure tunnel to provide end-to-end protection. Therefore, your ISP will not know what you're up to. In other words, it sends your data to a 3rd party country, making it difficult for the service provider to determine the internet behavior of the user.
Miscellaneous Details
If you wish to use the apps anonymously, then you can try any VPN service like OperaVPN, which is available on Google Play Store.
In case any of the streams show any error or issues while loading, then also you can try any proxy server, like a VPN, to stream the content.
If the app is not working or causing some issues, then I recommend you Clear the Data & Cache of the app to fix it.
Conclusion: With the Apps above, you can watch movies in HD quality with subtitle support. The Apps have rich content from movies and TV Shows. Some of the Apps lie in the legal grey area, but the content they offer is surely worth the try. Free Movie Apps are always in demand, and I have tailored a few software for you.
The post compiles some of the best Apps to watch Movies and TV Shows for free without any account or subscription. I have provided direct download links for the Apps for less clutter.
If you are facing any issues downloading the apps or using them, then feel free to comment below. Also, provide your valuable suggestions and thoughts in the form of comments in the section below.
If you've any thoughts on 20 Free Movie Streaming Apps for Android [2023], then feel free to drop in below comment box. Also, please subscribe to our DigitBin YouTube channel for videos tutorials. Cheers!