Looking for some sites to download and watch free Indian movies and TV shows offline, then you are at right place. DigitBin has come up with the best of the list consisting of free movie downloading sites. Few of these websites do not store the movies on their web servers but search web directory, torrent search engine sites and public archives to let you save new movies. Below is the list of some of the best Movie Downloader Sites for Hindi, Bollywood, South Indian – Telugu, Kannada, Tamil, Malayalam and Punjabi, Marathi movies and TV shows to save the file directly on your system storage.
The Internet is on Crackdown to remove the websites which stream Movies and TV shows for free without any licencing. Watching illegal downloads which do not have any authorisation is a crime and you may end up in jail. But there are a good number of online Websites which let you download and watch Movies for Free without any legal complications. Such sites either have digital rights to the movies or they just scan the internet for any freely available independent movies.
Many online streaming apps on the internet are deceiving in nature and they just try to inject malware into your device. The sites which are not downloaded from reliable sources like Google Movies or Amazon Prime could be potentially harmful and malicious for your device and also to you as a user by harassing the privacy.
[Note]: The List below has Legal Movie Sites and Unauthorised Movie Sites.
Free Sites to Download Bollywood Movies
Here are the Best Free Bollywood Movie Download Sites to Save the HD Movies in your System Storage.
1. Voot
Voot is a digital platform which serves India and is owned by Viacom 18. The platform serves more than 50 million monthly users alone on its site. It also has a dedicated App for Android, iOS and Fire TV. The service works by an advertising-led video-on-demand campaign. Voot hosts content from its own network of Channels namely, Colors TV, MTV, Nick India, Cineplex, and other TV Channels. It also hosts a number of Indian, Bollywood and Tollywood films for streaming and downloading along with regional movies. The Voot also produces its own web originals all of which can be streamed for free. The service is exclusively available in India and you may need a VPN to access the service outside India.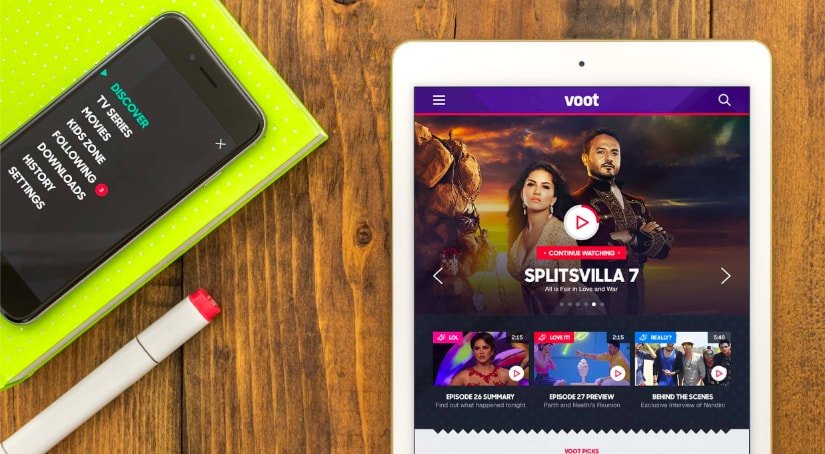 Goods About Voot
Movies and TV Shows from Viacom
Simple to access and free to use
Bouquet of  TV Shows and Originals
Bads About Voot
Available only to India (Need VPN)
Auto-Quality of Video
2. Zee5
5 by Zee Entertainment is the popular Indian Video-On-Demand Service. The service gets more than 35 million visits each month. It hosts all the programming from Zee Group and Movie Rights to Indian & Hollywood Movies. The platform serves content with Ads to support itself. You can access a good number of movies without any account while new movies may need a subscription to watch which within a couple of months gets into the category of free. So, practically you can get every movie under the banner of Zee Productions free to stream online. Also, being an India Exclusive Website you need a VPN with Indian Servers to Watch the Content that too without any Account.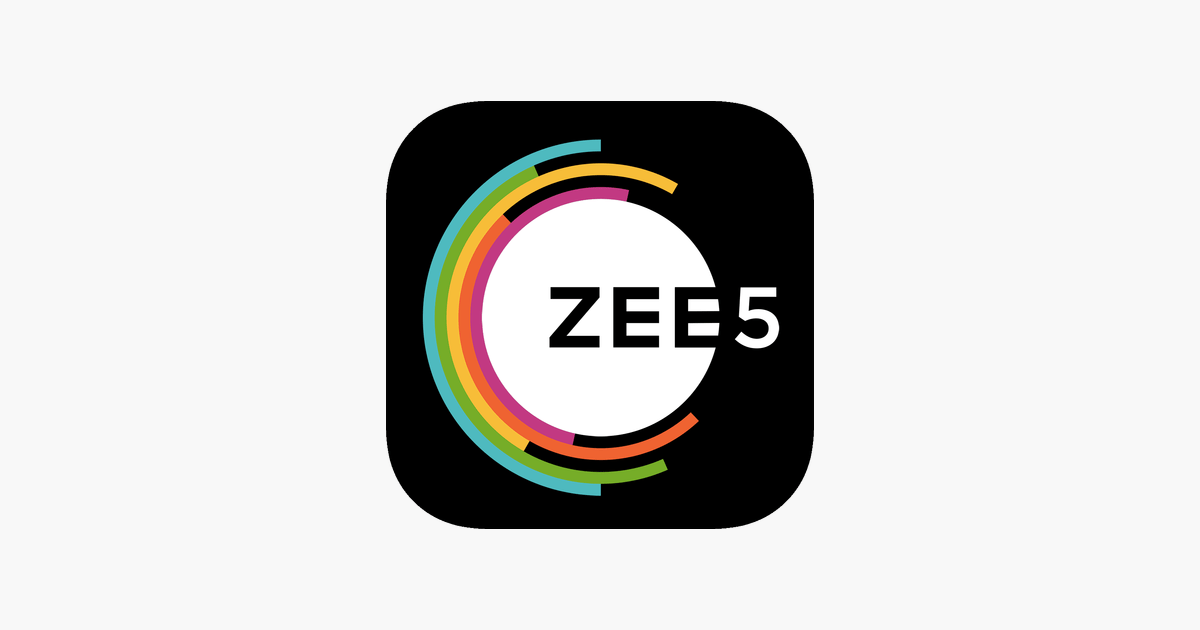 Goods About Zee5
Indian Movies and TV Shows for Free
Simple Interface
Categories and Genres for quick access
No Account Required
Bads About Zee5
To watch new Movies you need to pay
Long Video Ads
3. JioCinema
JioCinema is one of the best entertainment sites to watch Bollywood movies, Web Series, TV Shows and Programs. Initially launched as a mobile app, after the success and response a website was launched. The service offers movies, TV shows and programs which spread across 10 genres and 15 Indian languages. JioCinema also has a large collection of comedies and animation movies and Hollywood movies to watch for. If you wish to stream Indian movies then Jio Cinema is one good option to go for.
The Jio Cinema is regularly updated with more Indian content. So, if you are craving for some top entertainment from India, Jio Cinema is the right choice to go for. But there is a catch, the service is exclusively available in India, practically it is free but you need a Jio ID and Password. Use a VPN with servers directed to India and get a Jio ID and Password from any of your Indian Acquaintances.
Goods About JioCinema
Indian TV Shows and Movies Free
No Ads
Quality of Streams depends on network speed
Bads About JioCinema
Need a Jio ID and Password
Quality may drop significantly
4. Hotstar
If you love Indian content than Hotstar by 21st Century Fox is the best choice. The online platform has a huge library of top Indian Dramas, Soap Operas, Movies and TV Shows making it a premium place for top-notch Indian Programs. As Hotstar has a number of Hollywood movies, it is launched in the USA and Canada by disseminating content library to avoid any infringement of digital rights. You can access it on the web by visiting us.hotstar.com. If you live in India then you should definitely for the Hotstar.
The service runs on the freemium model. It provides a large number of movies, TV Shows and other programs for free with Ads injected in between the play, you can also access premium content by paying some amount. But being a prime entertainment production network in India you will get access to some high-quality programs without any registration and subscription.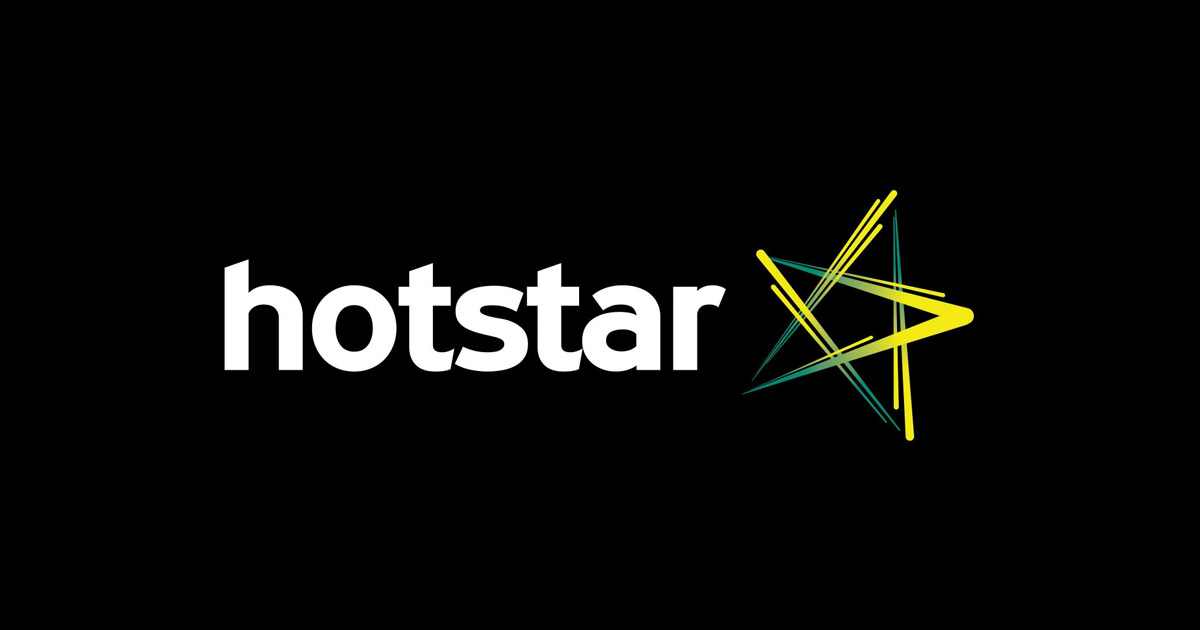 Goods About Hotstar
Simple UI
Number of Indian Regional Movies
Soap Operas and Dramas
Options to set video quality and Subtitle support
Bads About Hotstar
Freemium Model
No registration needed
5. SonyLiv
Liv by Sony India is a country-specific content-delivery platform. It works on the same freemium model by which it allows you to watch movies and TV Shows with advertisements while more demanding content requires Liv Subscription. The service offers a number of TV Shows and Movies with Hindi Dub Audio and the Web has rights to all the Movies Distributed by Sony and provides Live TV streaming of Channels like Animax, Sony Movies etc. The Liv service also has a number of regional movies from around India and offers HD Movies and Updated TV Programs.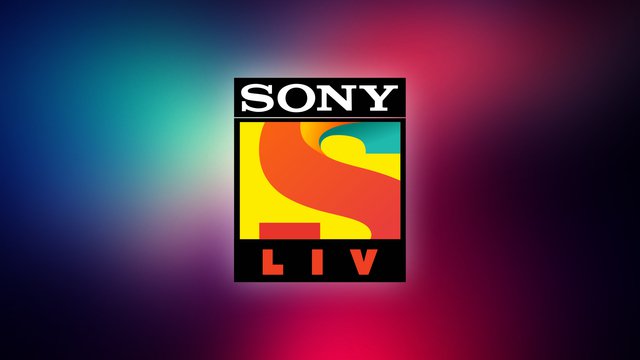 Goods About SonyLiv
Sony Movies Curated for India
Popular Sports Broadcast for Free
Runs even on low network
Simple and Easy to Navigate the site
Bads About SonyLiv
No option to set quality
Need a VPN to access free content outside India
6. YouTube
With over a Billion Visits per month, YouTube is undoubtedly the most popular video streaming site. YouTube has a mammoth library of independent movies and TV shows. You can have this content right on your device and if you wish you can also download the content offline. YouTube has a number of Indian Movies with Bollywood Moves, South Indian Dub, Regional Cinema and Classic Retro Movies. There are a number of channels which are dedicated to Indian Movies YouTube also have a Movies Section which has some good movies free to watch. The number of independent movies and programs on YouTube are large. And the features offered by YouTube as we know are pretty great including quality settings, subtitles, suggestions etc.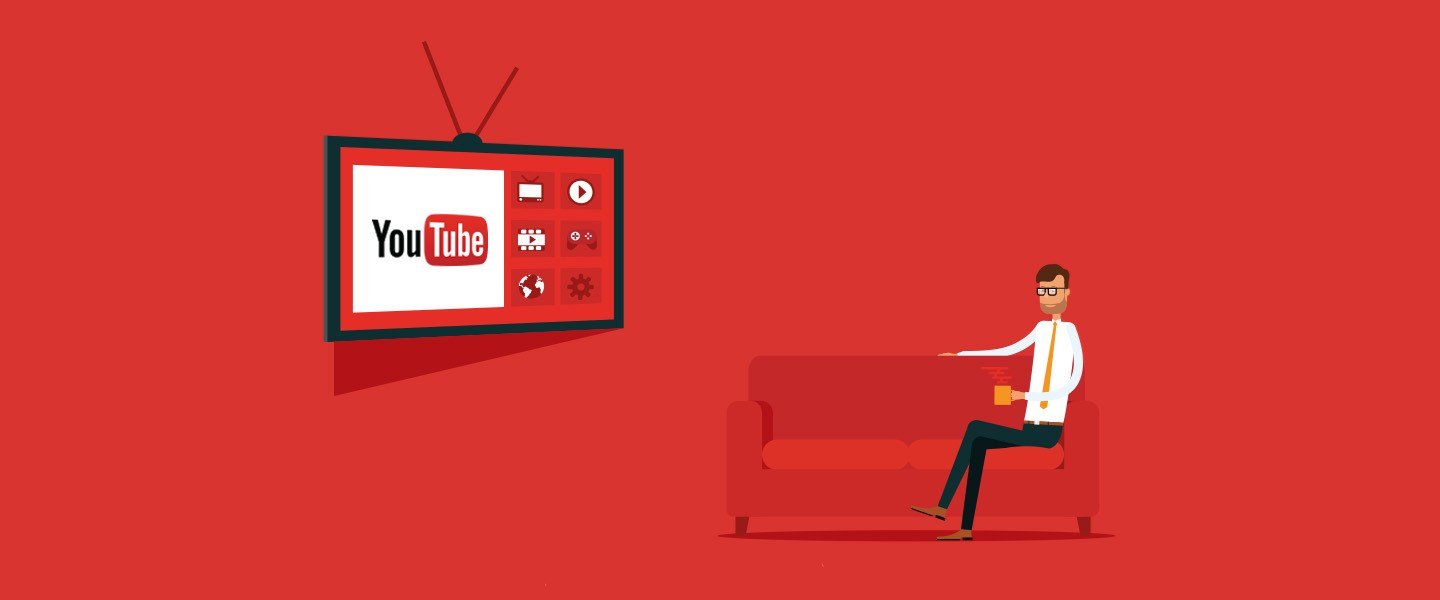 Goods About YouTube
Never-Ending Movie Collection
Suggestions and ratings
Subtitle and Video Quality Settings
Movies hosted by YouTube itself
Bads About YouTube
Movies may not be published by official channels
May be taken down without notice
All the Movies may not be in HD
7. Amazon Prime Video

Prime Video by Amazon is an On-Demand subscription service. The Prime Video bagged rights to movies from some of the biggest production houses worldwide. Prime Video is continuously absorbing the latest Indian flics under its hood and now has become the most popular subscription-based video streaming service in India. If you wish to watch new Hindi or South Indian Movies in HD than PV is the most recommended. Amazon Prime serves worldwide and holds country-specific rights to some of the premium local content and movies. Prime offers the option to set video quality and customise captions. The programs are categorised according to languages, nature, genre and other in-depth sortation. If you are looking for regular new movies and original TV shows than Prime is the best option to go for which cost Rs.999/Year.
Goods About Prime
Regularly Updated Latest Movies
Multiple Audio Support
Video quality and caption settings
A large amount of local content
Bads About Prime
No Free Trial
Need Subscription
8. Dailymotion
DM is a service similar to Youtube but not much popular. If you cannot find a show on YT than there are very good chances it would be served on DM. The service has a number of Indian Movies especially regional. The service offers a number of free titles and shows for free with injected ads. The Dailymotion has titles ranging from classics, independent movies and premium programs from across the globe. The service is similar to YT but not that big. The player of the DMotion is pretty solid with simplicity having speed and quality control options and subtitle support.
Goods About DM
Clean and Clutter
Independent movies
Simple to use
Bads About DM
Limited premium content
Non-skippable Ads
9. Netflix
You would be leaving in the stone age if you have not heard about Netflix. Netflix is the best place to binge-watch shows, watch movies and other highly rated programs. The service lately has hit a chord with the Indian Audience, thanks to some gritty Web Originals and TV Shows. Netflix also has rights to many Bollywood and Tollywood movies The Service hosts most of the popular TV shows along with classics, animations, animes, movies, documentaries and its own originals. Netflix may be called as the epitome of online entertainment given its reach and quality of content offered. If you are seriously looking for some high-quality TV Shows, Movies, Drama and Info-dramas, I recommend you to go with Netflix. Tough Netflix is paid there is an option for Free Trial for one month. The website gets over 1.5 billion visits each month, which itself describes its reach and popularity.
Goods About Netflix
All the Popular Movies from Big Production Houses
No Ads
Support 1080p
Highly rated Shows and Documentaries
Bads About Netflix
Free 1st month followed by subscription
Supports limited devices with an account
No manual video quality settings
10. Vimeo
Vimeo is a video hosting and streaming services like YT and DM. The site is simple to use and you can start streaming right away. The site has a number of independent movies and TV shows from around the world for free. The service does host some of the premium Movies from Central Asia, South Asia, South East Asia and Europe. Vimeo supports videos in full 1080p HD. You can save videos to watch offline or Chromecast videos to bigger screens. There are a number of programs and documentaries to relish yourself. The player is very simple with all the basic options.
Goods of Vimeo
Free Movies and TV Shows
HD Support
Ad-Free
Video resolution settings
Chromecast Support
Bads of Vimeo
Very Basic Player
Difficult to find good and premium movies
11. YuppFlix
YuppFlix has a very good collection of Indie movies which include Telugu, Hindi, Tamil, YuppFlix offers 14 days free trial. In case you are interested in buying the premium subscription, you can do so at Rs. 500/mo. YuppFlix offers some of the popular content and latest flics from all across the country including, Gujarati, Malayalam, Bhojpuri and more. You can adjust the resolution and play from pause position. Also, you can access the programs across multiple devices.
Goods of YuppFlix
Number of popular titles
Simple player and easy to use
No Ads and support across multiple devices
Bads of YuppFlix
12. MXPlayer
Surprised to see the MXPlayer in the list? Well, the popular media player app for Android has been bought by Times Internet Group. The company is using this platform as an OTT service to offer Movies, Web originals, TV Shows and more. The company also released the content for website offering movies and tv shows for free with Ad-Support. You can watch movies from Hollywood, Bollywood, South Indian Languages and other local content. MXPlayer aims at taking a good share of the growing online content consumption.
Features of MXPlayer
Simple UI
Content from all languages
Premium movies and TV shows
Video resolution settings
13. Spuul
Spuul is a decent video streaming service which offers movies, TV Shows and over 100 live TV channels for free. You can watch Bollywood, South Indian and other regional movies and TV shows. The service works as free and paid. The free version has limited downloads and restrictions on access to new movies and/or live tv, but the paid version removes all the barriers. Spuul is supported on all major platforms including, Apple TV, Chromecast, Android and more. You can enjoy all the popular content from local programming on Spuul.
14. BIGFlix
BIGFlix is an on-demand movie streaming service by Reliance industries. The service doesn't have Ads but generates revenue using subscription fees. You can find a good library of Indian Movies. Movies are available in different genres like action, comedy, drama, romance etc., and cater to several Indian languages like Hindi, Telugu, Tamil, and Bengali. Reliance itself is a movie production company so you can expect a good number of premium Movies on BIGFlix. You can take a free trial for a month and can cancel the sub anytime in case if you change your mind.
Goods About BigFlix
Simple UI
Indian Reginal Content
Subtitle and multi-audio support
No Ads
Bads About BigFlix
A low frequency of new movies
Not many movies compared to Prime Video.
15. AirtelXstream
Airtel TV is a Live TV Cum Movies and TV Show App with dedicated sections for Live TV, Tv Shows and Movies. The App is available for Airtel SIM users only but the good thing about the service is, up to 5 devices can run on a single login. The App has a number of Bollywood, Hollywood, Tollywood and other Indian regional Cinema. The Airtel TV has all major channels from Sony Network, Zee Network, Network 18 and all the FTA channels from India. You get access to premium movies from HOOQ, Zee5, Hungama Play, Eros Now for Free. The platform also has all the major regional language movies available. You just need an Airtel SIM and done.
Features of Airtel TV
Live TV and Movies from all Regional networks from India
Create your personal Watchlist and easily access your collection.
Multi-device Access, a single login for all your devices (up to 5)
Contest across genres: Comedy, Drama, Action, Thriller, Kids, Science, Trending Videos.
Pause Resume Features
16. Facebook Watch
Facebook Watch is a video streaming platform within FB. You simply need to search for your favourite videos and get back the results. It works similar to YouTube but the only difference is it is not a standalone service but works along with Facebook. Facebook Watch is seen as the greatest competition to YouTube given its huge userbase. The videos that are served on FB Watch are taken from FB pages and accounts. And you won't be disappointed with the number of credible videos you get for the query you entered. You can enjoy all the dubbed south Indian movies on facebook watch.
Features of FB Watch
Dubbed South Indian Movies
A simple player with quality and caption control
Number of videos from all the genre
17. Vodafone Live
Vodafone Live is an Indian online streaming service which works exclusively for Vodafone SIM card holders. To access Vodafone Play on Web you just need a Vodafone number to confirm the OTP. Once done you get access to number to live TV Channels, Movies, shows and more from Zee Network, Sun Network and FTA channels. Though the number of live channels offered is fairly less as compared to their counterparts. But still, access to premium channels on the desktop for free without any subscription is not a bad deal. If you have a Vodafone India number and can get access to OTP than Vodafone live is there for you.
Visit Vodafone Live | Free (Restricted)
18. MovieRulz
MovieRulz and similar sites can be dubbed as a treasury of Movies. MR is not a legal streaming or download site so you can expect all Movies and Shows available here for free. Any new movie released will soon make its place in the MovieRulz Site. The site is regularly blocked as government and production houses sought to crack down on pirated sites. But the service rolls back with a new tweaked URL or Domain and again serves millions of users worldwide. MovieRulz is one of the most popular free content delivering platforms which primarily focuses on Indian Movies and Shows with Hollywood Dubs all for free download and streaming. If the site is not working Try This Method.
Goods About MovieRulz
Unlimited Free Movies
Direct HD Download
Latest Movies in CAM Quality
Hindi Dub in large quantities
Bads About MovieRulz
Unauthorised Movie Streaming
You may need a VPN
Sites continuously blocked
Annoying Ads
19. WorldFree4u
WordFree4u is another similar movie streaming and download site which lets you access pirated movies and shows for free. It is specifically curated for the Indian Audience with Bollywood and Hindi Dub Movies. New movies are accessible through the site in CAM quality soon after its release. The site also has originals and web series from other popular streaming sites like Prime Video and Netflix. Worldfree4u could be one of the oldest sites of this kind and you can get all the movies which you are aiming for right away with a few clicks.  The site streams movies and TV shows for free without any account or subscription. Just open the site and click on the movie to start watching the content for free.
Goods About WorldFree4u
Large Movie Library
Regional Indian Movie and Dub
Direct Download Links
Latest Releases
Bads About WorldFree4u
Unethical
You need VPN
Sites get blocked
20. FMovies
FMovies can be dubbed as a free streaming nirvana which offers all the Movies and TV Shows from all across the globe for free. The Site directly Streams movies from torrents and other global sources. Therefore, you can expect movies right after they are released in CAM quality. The Site also offers movies in HD with subtitle support. The site has categorised movies according to country, genre, popularity etc. thus reducing the effort on finding any local stuff. Though the site doesn't have a number of Bollywood movies, they offer a decent collection with the clutter-free viewing experience. If you are seriously looking to watch movies than FMovies is the right choice.
Goods About FMovies
Free Streaming
New movies updated regularly
No Account and Subscription needed
High Quality and Subtitle Support
Bads About FMovies
Illegal Streaming
Needs VPN
The site may be blocked
21. HindiLinks4u
Hindilinks4u is a growing popular video streaming site which works in the same manner as other popular proxy streaming services. They let you watch the latest releases and content for free without many Ads. The interface is pretty smooth as compared to sites of similar jonour. You just need to search for your favourite and movie watch or download them right away.
Goods About HL4u
SD and HD Support
Multiple streaming links
Quick fix for a bad link
Latest Movies
Direct download links
Fewer Ads
Bads About The site
The site may be down
Slow site speed
Need VPN
22. YesMovies
YesMovies is a popular movie streaming site with most of the titles directly being streamed from torrent sites and open video channels like Openload. YM broadcasts movies illegally, therefore, the site may be prone to switch its domain very often to evade strikes by the production companies. The homepage of the site beautifully presents you with a search bar where you are asked to search for your favourite programs or TV series you want to watch. Users can watch and download various movies and television series which include drama, animation, action, comedy, thriller, romance and more. You can also choose the country of choice to watch content from.
Goods About YesMovies
Free Movie Streams and Downloads
Simple UI and easy navigation
Subtitle support
Bads About YesMovies
Copyright Issues
Need a VPN in some countries
How to Download Movies from the Sites Above?
Read: Best Video Downloader Apps, Online Sites and Extensions Available
For PC Browser
Using Flash Video Downloader Chrome Extension. The extension is quite easy to use. You just need to load the desired web page with the video and then just click on the extension to check for the various resolutions to download from. Hit your choice and boom video in your device storage.
This extension is quite good and can reduce your job of switching between sites to download videos, it can help download videos from all major Streaming sites like Prime, Voot, Hotstar, Zee5.
For Smartphone
You can try Video Downloader Apps like VidMate or InsTube to download movies from the sites above. You just need to paste the URL of the movie which you wish to download and rest will be done by the Apps itself.
Data Security and Privacy Concerns
The free streaming and downloading websites which are not the legal content providers are always on the critical due to data breach and privacy invasion issues. The cyber rouges are always in a search for innocent netizens who could fall prey. The use of free non-legal streaming services may also be a crime in your region due to litigations imposed by law. You may need a VPN in case the site is not working or blocked.
litigations vary from country to country, it also depends on the material being presented. Streaming copyrighted material that you don't own without permission or paying for it is illegal. But mostly the governing bodies target the developers of the site.
Best way Bypass Dot Compliance restriction on Web browsers like Chrome, Mozilla or Opera is by trying any web extensions or Add-Ons offering Proxy VPN server popularly Hola VPN. Just Google search for the Hola VPN and download the extension for your browser. For example, if you are using Chrome then download Hola VPN Chrome extension from Web Store.
Another simple way is to use the proxy site and paste the URL in
What is a VPN?
VPN is a type of online services which hides your data by sending your web usage to another secure location. It forms a secure tunnel to provide end-to-end protection. Therefore, your ISP will not know what you're up to. In other words, it sends your data to a 3rd party country, making it difficult for the service provider to determine the internet behaviour of the user. Also, you can access websites which are country restricted by using the proxy services.
Miscellaneous Details
If you wish to use the site anonymously than try VPN extensions like Hola.
In case any of the streams show any error or issues while loading then also you can try any proxy servers like VPN or website to download the content.
Conclusion: The post compiles some of the best websites to watch movies and TV Shows for free without any account or subscription. I have provided direct download links for the sites which are completely legal and safe. If you are facing any issue accessing or using the links then feel free to comment below. Also, provide your valuable suggestions and thoughts in the form of comments in the section below.
Note: I hope the post was helpful. Do comment below for any assistance or support. Cheers!
If you've any thoughts on 20 Free Sites to Download and Stream Bollywood Movies, then feel free to drop in below comment box. Also, please subscribe to our DigitBin YouTube channel for videos tutorials. Cheers!