There's always a risk of our device getting infected by malware and viruses. And this risk becomes all the more worrisome if the device in question is running an open-source OS like Android. While smartphones are incorporating new and stringent privacy measures, that might not be enough to protect them from harmful applications.
This is where the need for an antivirus app arises. However, the Play Store is currently flooded with tons of such apps, with Avast and AVG occupying a major chunk of the share of downloads. So which one of the two should you ultimately settle for and more importantly why?
Well, this is what this detailed comparison guide is going to answer. We will be listing out both the app's unique features and make you aware of their shortcomings as well so that you are able to mold your decision accordingly. So without further ado, let's get started.
Avast vs. AVG for Android
A few years back, Avast purchased AVG. As a result, you might notice some of their features being overlapped but at the same time, both of them come with their own set of USP. So even though the parent company is the same, they still continue to function as separate entities.
With that said, let's now check out the noteworthy features that their Android builds have to offer. Likewise, we would also be highlighting their different approaches towards providing the same feature, so that it gets easier for you to compare both these offerings. Follow along.
| | | |
| --- | --- | --- |
| FEATURES | AVAST | AVG |
| Protection | Free Malware, Virus and Ransomware Protection | Free Virus and Malware Protection |
| Anti Theft | Yes | Yes, with more features than Avast |
| Scanner | Apps, Sites, Links, and Viruses | Apps, Sites, Links, and Viruses |
| Privacy Protection | App Vault, Secure Lock | App Vault, Photo lock |
| App Monitor | Check App Security, Permission, and Usage Time | Check App Security, Permission, and Usage Time |
| Data breach | Alerts regarding Compromised Passwords | Notifications on compromised passwords and details about data breach |
| VPN | Built-in SecureLine VPN | AVG VPN |
| Pricing | Free Plan. Paid ones from Rs 1599 to Rs 1999 per year. | Free Plan. Paid ones from Rs 1268 to Rs 2999 per year. |
Protection against Malware
Let's start off with one of the most important parameters. Talking about protecting your device against malware, both these softwares are able to identify and stop malicious programs from making a permanent abode on your devices. Thanks to their Real-Time Protection system, all these actions were performed in quick real-time.
Likewise, both AVG and Avast also boast of Malicious Link Protection which did a pretty decent job in blocking URLs that redirected to malicious websites. To further concrete our statement, there was a test done by AV-TEST, an independent lab in Germany, in March 2021.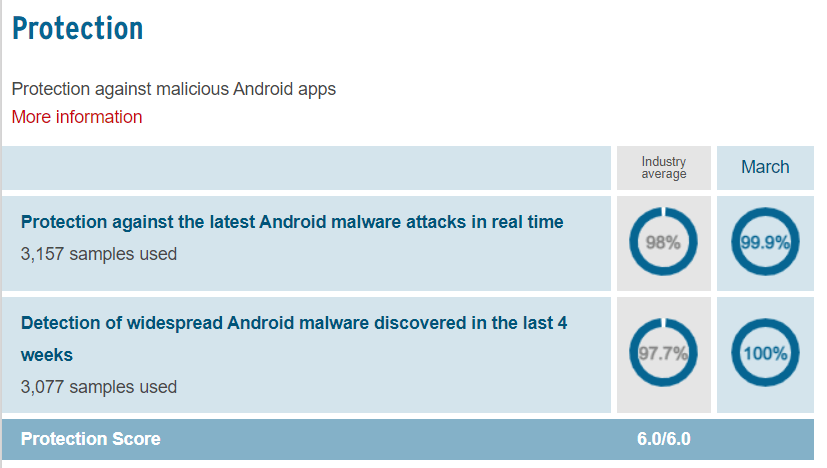 The result showed that both Avast and AVG scored an impressive 99.9% when it came to protecting against the latest Android malware attacks. This was above the industry standard of 98%. Likewise, in the detection of Android malware of the past month, both scored a perfect 100%, which was again more than the industry standard of 97.7%.
Anti-Theft Features
Both these apps are right at the forefront when it comes to incorporating anti-theft measures. For example, you could locate your lost device on the map, make it ring or raise an alarm, or even remotely wipe off all the data from your device.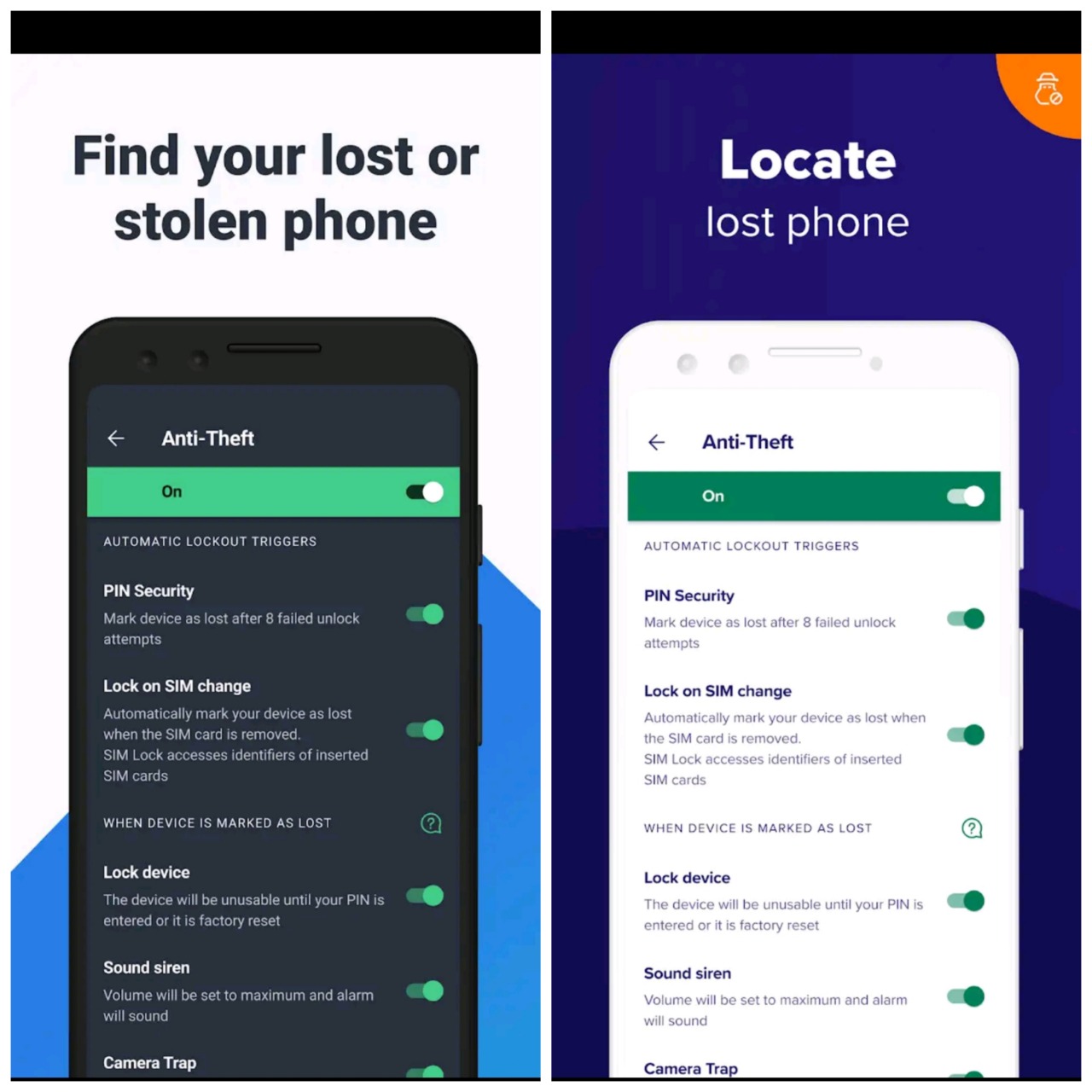 Then if you are part of their Pro plans, then these antivirus apps could even take the picture or record the audio of the unauthorized owner. AVG takes it a step further and would even email you the audio and image file right at that very instance, without the knowledge of the device owner.
Powerful Scanner Tool
Well, since they both are antivirus programs, this should count along the lines of an obvious feature. However, by Scanner, we aren't only limiting ourselves to finding malware and viruses. Rather the built-in scanner inside AVG and Avast are capable of so much more.
For example, both these apps could scan the WiFi network that you are trying to connect and would let you know whether you should proceed ahead or not (based on the vulnerabilities and security standard that the wireless network follows). Likewise, they could also scan websites for malicious and harmful links and would warn you beforehand.
Then its App Scanner functionality in protecting your device from getting bugged with dangerous apps. In this regard, AV-Comparatives, a lab in Austria, conducted a test (June 2020) on how well both these antivirus apps were able to protect your Android device from the installation of harmful apps.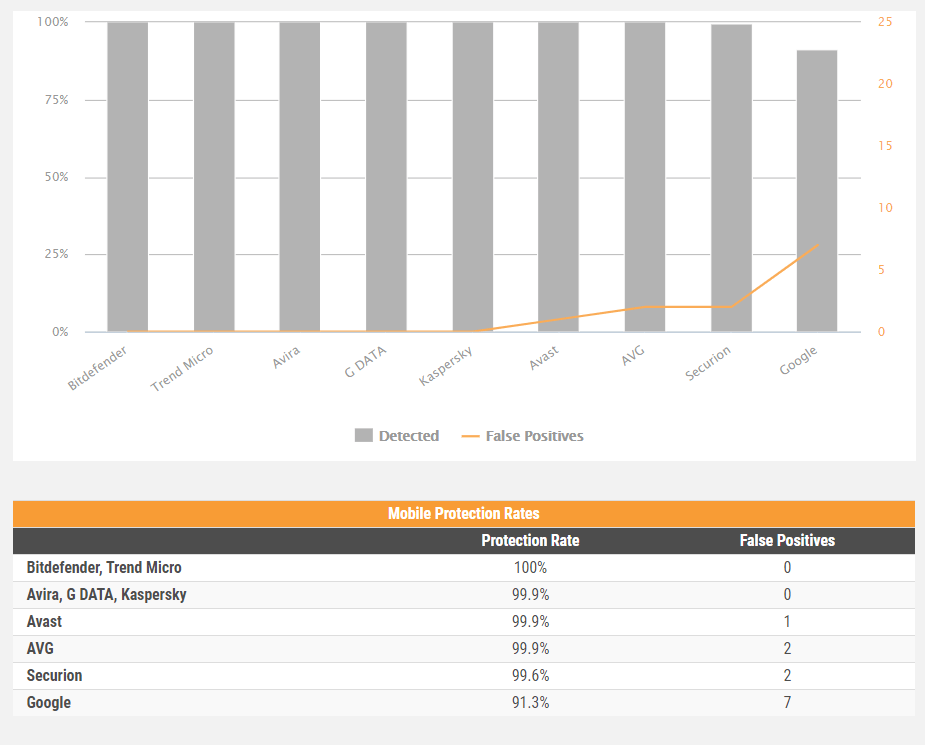 While both Avast and AVG both managed to score a 99.9% protection rate, however, AVG raised two false positives compared with a single one from Avast. As of now, it might not sound much, but on a larger scale, it could definitely spell trouble for the AVG users.
Privacy Protection
Antivirus apps aren't just limited to securing your device against viruses and malware, but how well it acts in protecting your privacy also counts a lot. And both AVG and Avast seem to have taken note of the same.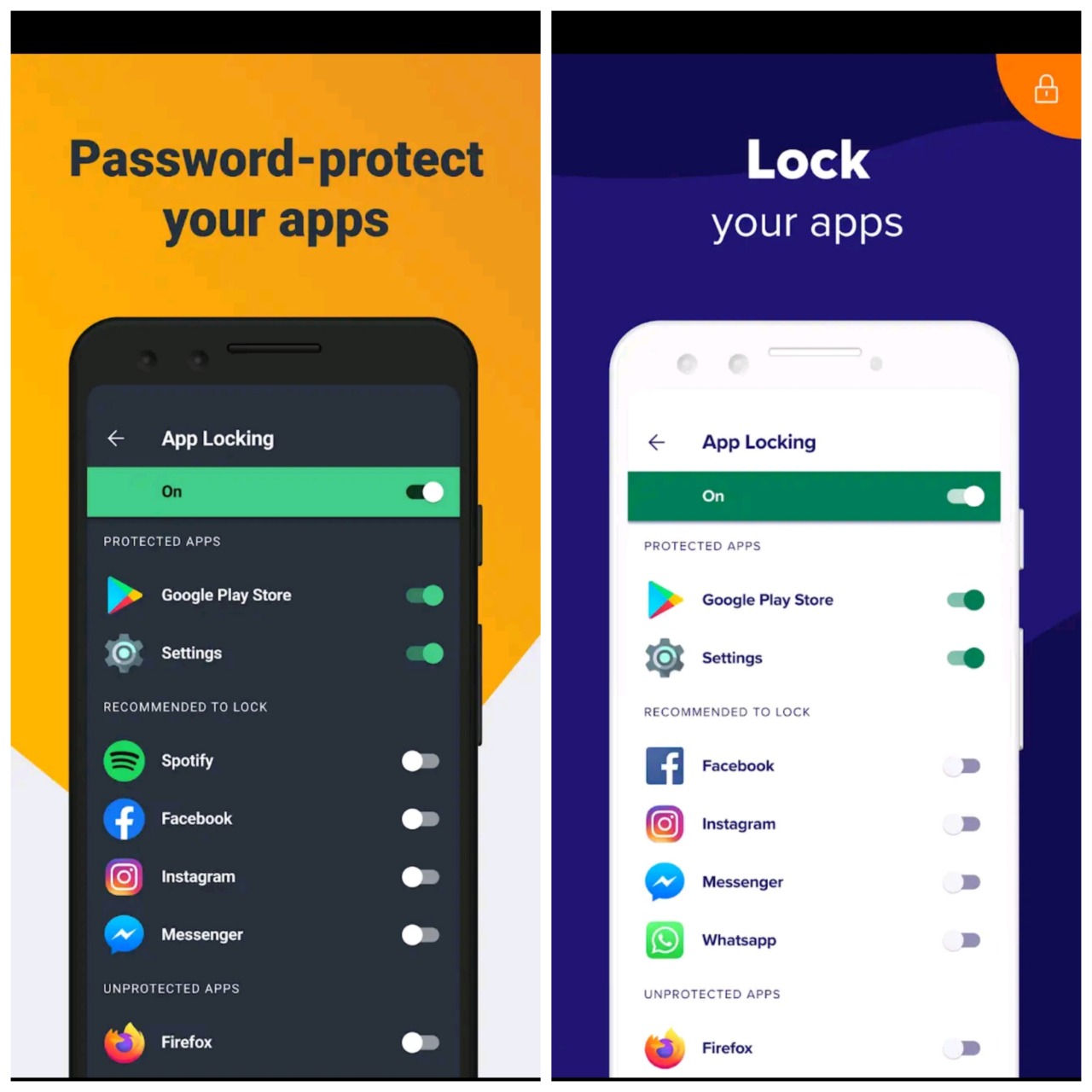 If we focus our attention on AVG, then you could make use of its App Lock feature and protect banking and other important apps behind a secure gateway. Likewise, it also comes with a secure vault where you could keep your personal media stuff, hidden from everyone else.
The exact same set of features are present in Avast as well. These include the likes of Photo Vault for securing your personal moments and the App Locking functionality to restrict access to particular apps via a passcode or fingerprint lock.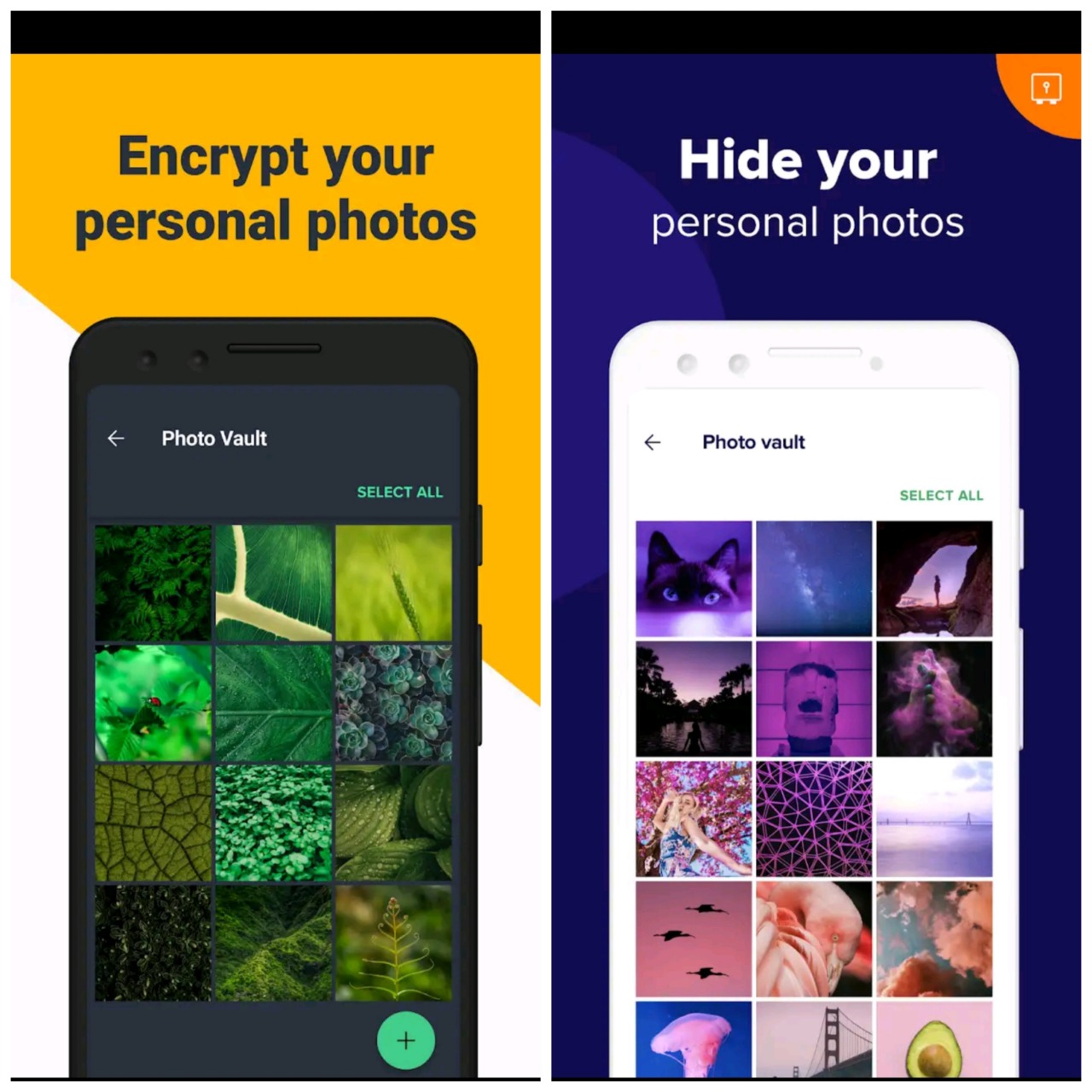 App Monitoring
Since Android allows sideloading of apps from third-party sites, the risk of malicious apps being installed on our devices is always there. Furthermore, most of these apps tend to ask for a plethora of permissions, which in itself raises a red flag. However, if you tend to miss it, then AVG and Avast could come to your rescue.
Both these Softwares come with an App Insight feature that would scan all the apps that you are about to install onto your device. The installation would only be able to succeed if they verify that the app is safe to install.
It would also make you aware of all the permissions that a particular app requires and how that app collects and treats your data. Likewise, they also come with an App Usage Tracker that would list out the total time you have spent on a particular app, similar to what Google's Digital Wellbeing does.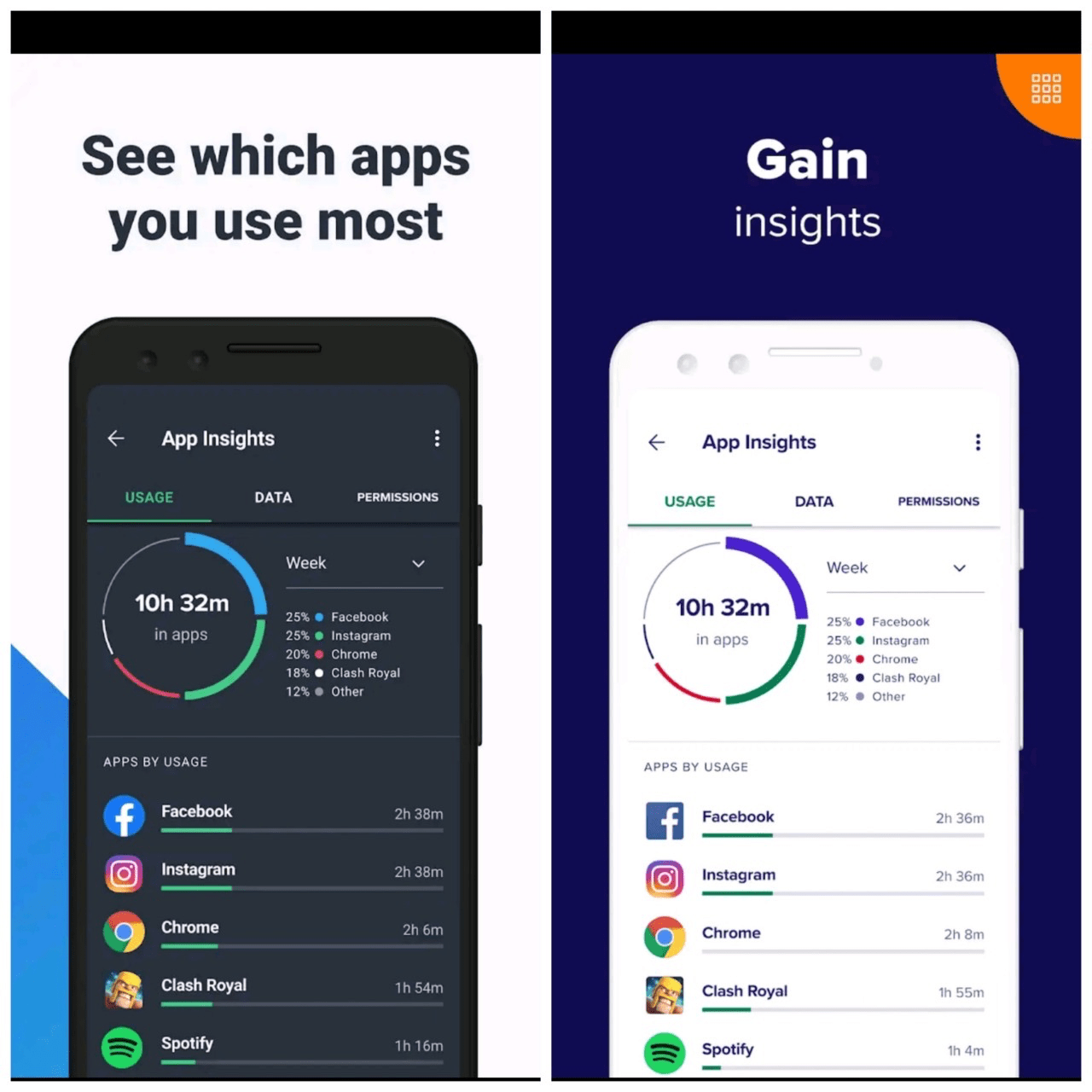 Talking about App Monitoring, London-based MRG-Effitas recently conducted an Android 360 Degree Assessment in the first quarter of 2021. Some of the tests that they conducted included Early Detection and Blocking of Potentially Unwanted Applications (PUA), Non-PUA, Trojan, Simulator, and Spyware Samples.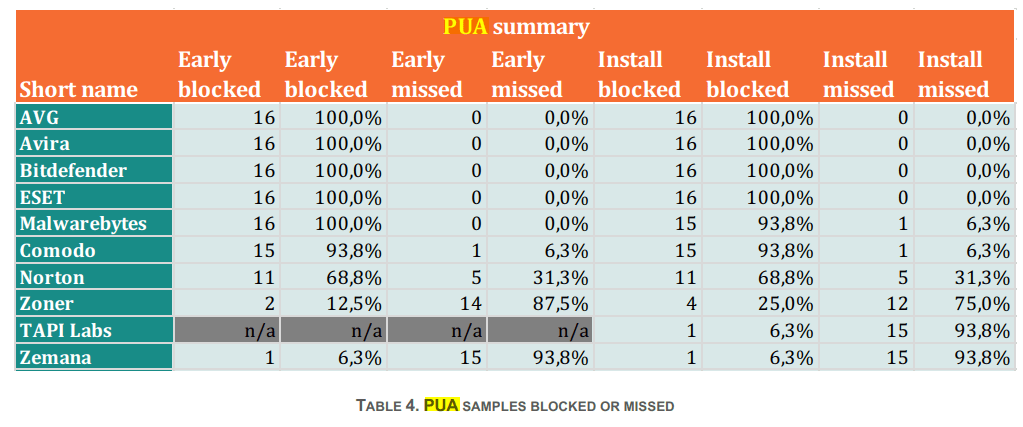 In their results, both AVG and Avast came out with flying colors in all these tests. Both of them were able to achieve a perfect score of 100% in early detection and blocking of these samples on Android.
Data Breach Alerts
Online privacy has always been a major topic of discussion, and more so in recent times due to numerous incidents of data breach. While antivirus apps aren't known to be of much help in this domain, however, both AVG and Avast seem to have changed this notion, for good.
It will make you aware of all the accounts that have been a part of a data breach and also give you a warning if it finds that your data is at a risk. Not only that, but it also gives you the option to change the compromised passwords with just a single click.
If you wish to get hold of more information, then AVG would even list out the date and time of the leak and every associated minute detail as well. All these features are present as is in Avast as well, so there's not much to differentiate between the two in this aspect.
Built-In VPN
Virtual Private Network not only helps in establishing a secure connection but also gives you the platform to access geo-restricted contents. As of now, the Play Store is flooded with tons of VPN apps, however, you might not need them as both these antivirus apps come baked in with their own VPN services.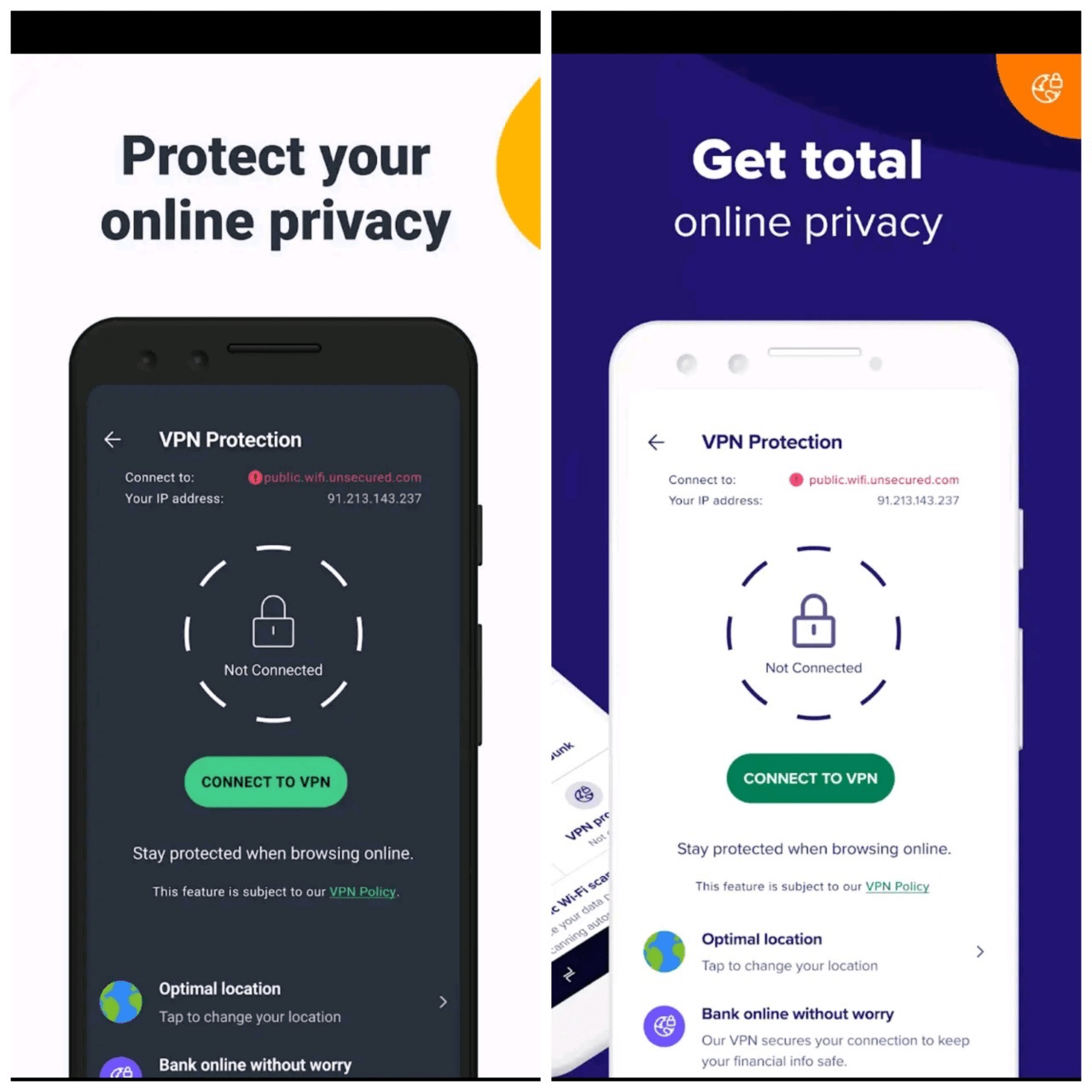 In this regard, Avast's SecureLine VPN service gets a nod ahead of AVG's service. Such has been the former's popularity that SecureLine is now being used as a standalone VPN app by many users as well. However both these VPNs come at a cost, so be ready to empty your pockets a little bit.
Pricing
Here is pricing comparison;
Plans ($/Year)
Avast
AVG
Free
Virus, Malware and Ransomware Protection
Only Virus and Malware Protection
Premium (Avast)

Internet Security (AVG)

$

44

.99

for 10 Devices (No VPN)

$26.99

 

for 10 Devices (No VPN)

Ultimate
$59

.99

 for 10 devices (every feature included)
$35.99 for 10 devices (every feature included)
Before we round off this guide, there's one important thing left for discussion- the pricing strategy of both these products. Starting off with AVG, it comes in three different plans, with its free variant only offering protection from malware and viruses.
Rest all the features mentioned in this guide would be absent in its free plan. For that, you would have to buy either its Internet Security Plan for $26.99/year that is bereft of VPN or its Ultimate Package that offers all the features for $35.99/year.
Along the same lines, Avast also brings in three different packages. Its free plan offers protection against malware, viruses, and ransomware. Then its premium plan (minus VPN) costs $44.99/year whereas the Ultimate package is $59.99/year.
So as we could notice from this pricing scheme, not only is Avast cheaper than AVG in the long-term plan, but it even offers more than its counterpart in its free plan (protection against ransomware).
Pros and Cons of AVG and Avast
With this, you might have got a decent idea regarding both these antivirus apps. However, we are yet to paint the complete picture as we haven't yet mentioned their pros and cons. So if we talk about Avast, then its Malware and Virus Protection features definitely left us impressed.
Both the apps offer RAM booster and Junk cleaner to remove system cache and obsolete files, it also clears ad cache and temo files.
Likewise, its de-facto Scanner functionality was worthy of praise as well. However, setting up the app for the first-time usage was a challenging task, and the fact that Free users couldn't directly contact the support team only made the matter worse.
If we turn our attention towards AVG, its Anti-Theft and Data Breach Alert were two of its most striking features. However, it could have done away with some add-ons such as the RAM Free Up or the Phone Booster, as they sounded good only on paper but didn't manage to give out the desirable results.
Moreover, its free version comes with quite a few ads, which disrupted the app's UI/UX. Then the fact that it is on the costlier side than its competitor could repel more users from its offering.
Conclusion
With this, we round off the comparison guide. As you might have noticed, both these apps come with their own set of USPs and feature set in their arsenal.
On the flip side though, there are few drawbacks as well that they need to address. Keeping all these points in mind, do let us know in the comments section which one out of AVG and Avast you ultimately decided to try out.
If you've any thoughts on Avast Vs. AVG | Best Antivirus Showdown, then feel free to drop in below comment box. Also, please subscribe to our DigitBin YouTube channel for videos tutorials. Cheers!