YouTube is one of the biggest audio and video streaming platforms which opens a window to massive entertainment options. It allows you to create and post videos on the platform absolutely free of cost. However, on the other hand, people worldwide can watch those videos to incentivize creators to put more stuff on the platform. YouTube is not just popular for videos, but also for music, especially indie songs and individual music creators.
For music lovers, YouTube premium has one more feature of background playing where the YouTube video will keep on playing even if you lock your smartphone. This is especially useful for music lovers who use YouTube for their daily dose of music. YouTube Premium gives many features in its subscription plan like ad-free video, offline viewing videos, etc. But recently, there have been many problems with YouTube premium.
One problem a lot of people facing is YouTube premium not playing music videos in the background on Android smartphones. This is a serious issue as this feature is one of the main selling points for Youtube Premium. If you are facing this issue, then here are some troubleshooting tips that will help you to fix this problem.
4 Ways Fix YouTube Premium Not Playing in Background
YouTube Premium gives an excellent way to experience ad-free and Background playback of music videos. However, if you close the YouTube app without any premium subscription, it also closes the video you play, which sometimes irritates users. Reportedly background playing is not working properly on many Android devices even after purchasing the premium subscription pack. So, here are some steps that can help to fix this issue.
Enable Background Playback
Sometimes users forget to enable the background play feature from the App itself. The background playback feature can be enabled or disabled manually. However, if this option is disabled, you can't use background play even if you are a YouTube premium user.
Steps to enable background playback on YouTube Premium
First of all, open the YouTube app and tap on the profile icon.
After that, go to Settings and tap on Background & downloads.
Settings
Backgrounds & Downloads
Tap on playback in the Background in the Playback section.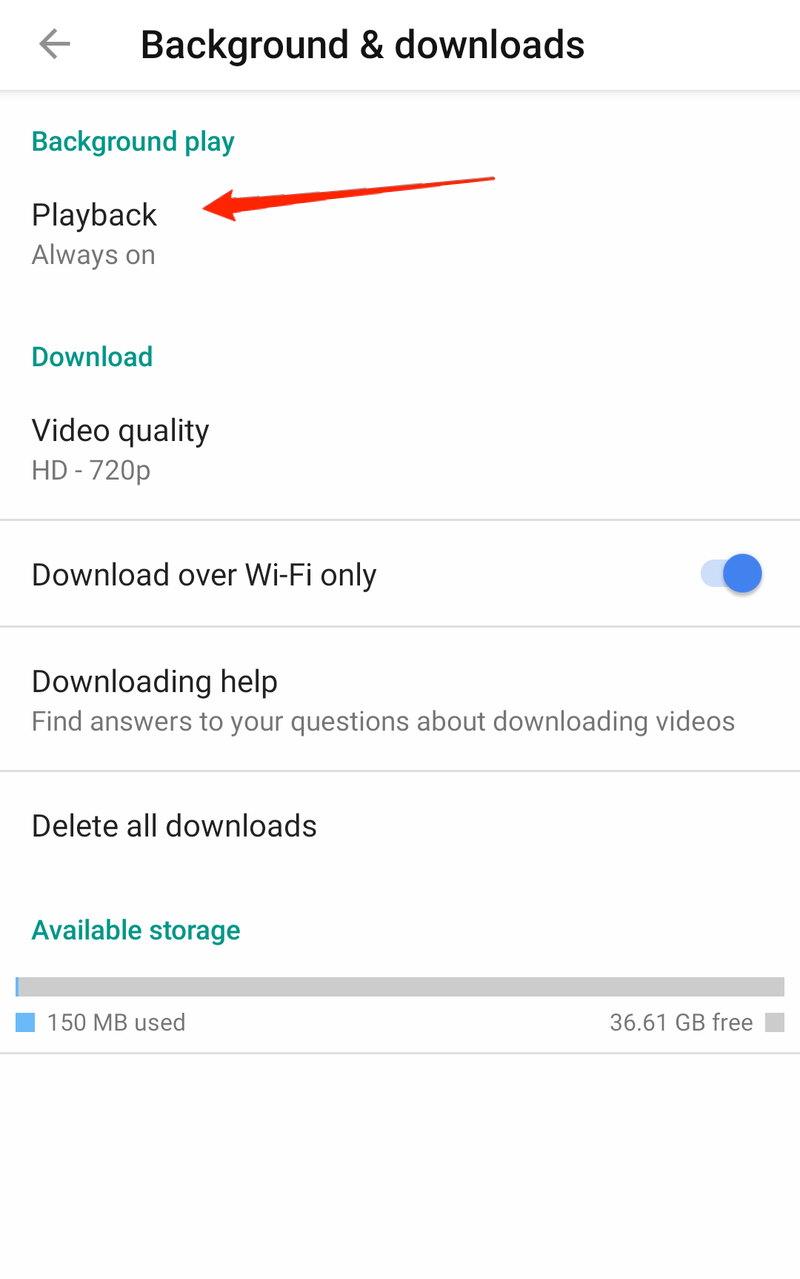 Select for Always On.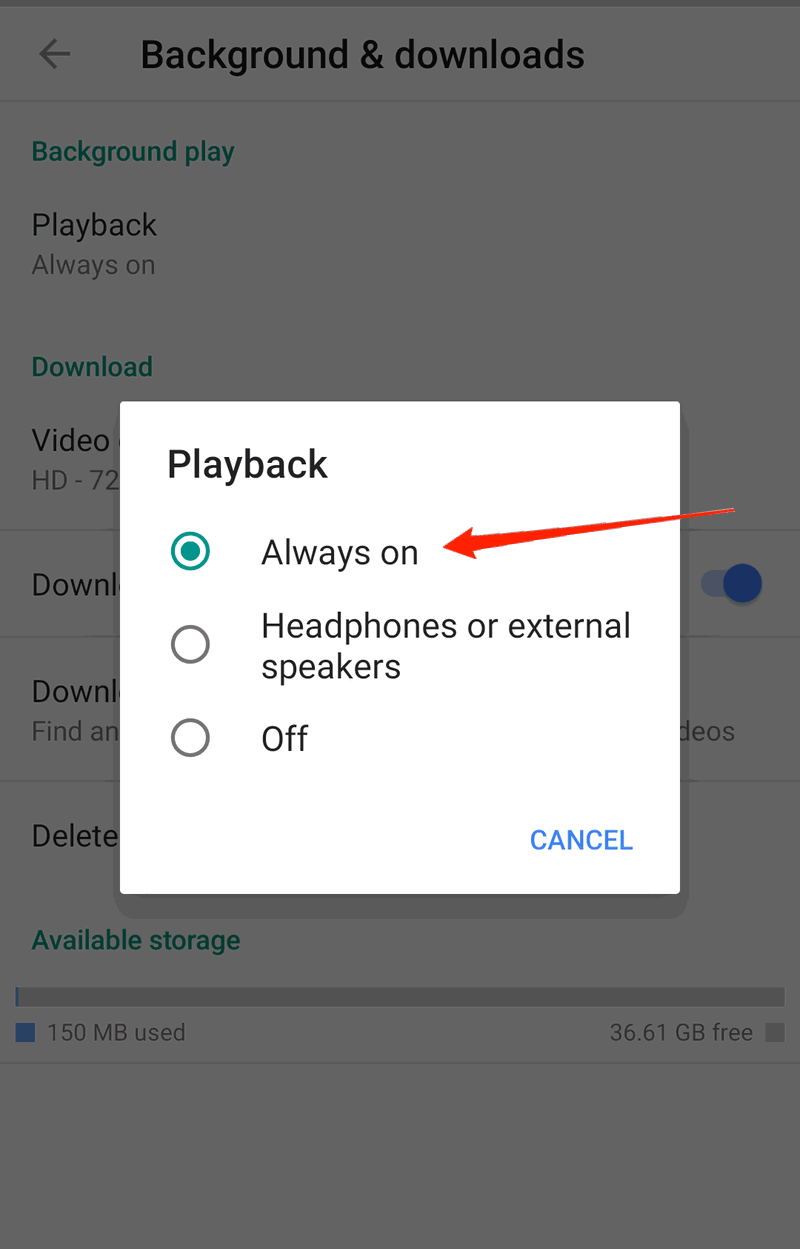 This step will help to fix the issue forever.
Check Subscription Status
Most of the time, this issue happens to users when their Youtube premium subscription is expired. However, YouTube sends an email or notification when this happens, so users can update their subscription plan package well in time. Furthermore, YouTube also has an auto-renew system for YouTube premium monthly subscription payments, which you can turn on for a smooth experience.
Steps to check for YouTube premium subscription status
First of all, open the YouTube app and tap on the profile icon.
Go to Paid Membership and then tap on Manage.

Paid Memberships
Manage Subscription
This will let you know the current status of your membership. First, check if it is expired. If you find that your subscription is expired, then renew the membership to use the feature without any problem.
Update the YouTube App and Sign in Again
YouTube puts out various updates on a weekly basis to make sure we as a customer are getting the best experience ever. However, if you don't update your apps regularly, you will miss out on new features, or existing features might stop working. So make sure you are using the updated App with the latest OS on your device.
Steps to update YouTube Premium to the latest version
Go to the Play store and search for YouTube.
Check if any update is available. Update the YouTube App.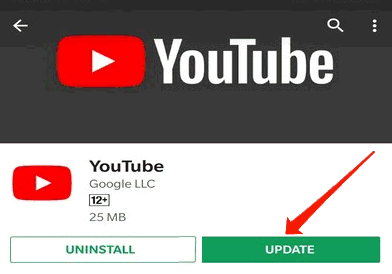 Note: These steps are showcased for Android smartphones, but these steps are essentially the same for iOS devices as well.
Use MOD Apps
YouTube Premium is pretty expensive, and even after buying YouTube premium, it's not sure whether you will be getting all the features as the app can crash and many bugs and software issues can appear as well. Many MOD apps can give you access to YouTube premium for free and all its extended features such as background music play and no ads.
Download YouTube Vanced APK for Advanced YouTube Features

YouTube Premium Mod APK | YouTube Vanced (Background Play and Ad-Free)
We already have covered YouTube MOD apps in detail before, and You may check them out.
Conclusion
The YouTube background play feature only available with YouTube premium services is very beneficial for any user who wants to do many things simultaneously. Hopefully, the above fixes can solve your issue, and you can enjoy all the features of YouTube premium. However, if the issue is still there, then contact YouTube support to rectify the issue. Keep sharing your valuable feedback through the comment box.
If you've any thoughts on YouTube Premium App Not Playing Video in Background for Android, then feel free to drop in below comment box. Also, please subscribe to our DigitBin YouTube channel for videos tutorials. Cheers!