YouTube is a great source of entertainment and infotainment and is the most popular video streaming platform with over a Billion monthly active users. YouTube is a great source of knowledge catering to millions of useful videos. It is bigger than some of the most popular search engines like Bing, Yahoo, DuckDuckGo and Seznam combined. The success of YouTube can be credited to its revenue model by which it earns and also pays the creators. You get movies, news, shows, general-purpose videos, vlogs, how-tos, hacks and all the crazy stuff you need to keep you hocked for free. But if are looking for some alternatives to upload your videos and make some extra cash then this post will help you a lot.
Why Look for the Alternatives?
With the perspective of a creator, YouTube no doubt is a huge service and therefore is a dream platform for every content creator, and that's probably the reason why you need to look for other options as it established itself as a monopoly. Recently there has been much news of creators account getting demonetized or restricted because they were found to breach ToS of the YT. Many creators complaint that their channel gets blocked and videos are taken down without any genuine breach. With the kind of possibility, it would be good if the content creators make their videos available on more platforms. As the absolute dependency on YouTube is not a very good idea, one mistake can also leave you broken.
With the view of the user, though YT is a great platform, but many times content is restricted due to copyright issues. But other similar sites may have that video. So, it is good to look for the desired videos on other platforms. Also, there are reports that Google is collecting user and usage data which is against any persons privacy.
There are platforms targeting a particular set of the audience and cater to types of people looking for a particular niche, there are platforms which exist in the same line. And also, there are some very specific platforms and that can be very well taken advantage of if a content creator recognizes that he/she happens to create content in that particular genre. For example, Twitch specifically has videos of gaming and if you happen to also create gaming videos then aren't you very lucky that someone has already figured it out for you and have provided a catered place to put your content. I would suggest that go for an alternative from a general mindset and look for a like-minded community with better features, backup, more access to people. And that probably takes care of the apprehensions as well as needs. For example, if I know that I am a freak for gaming videos then why won't I go to Twitch instead of banging my head on Youtube. It is same as having all your socks in one drawer and not thrown all over.
Read –  Best YouTube App Alternatives for Android
Best Alternative Sites Like YouTube
Here are the Best YouTube Alternative Sites to Host or Share your Videos.
1. DailyMotion

It receives second-largest video traffic making it a very viable alternative to YouTube. One strong reason probably is a similarity to YouTube except for the fact that the rules aren't that stringent here. It is also known as European Youtube for obvious popularity reasons on the continent. The look and feel are very much the same as that of the youtube. And that is the reason even the new users adapt quickly to DM. The huge user base makes absolute sense to use this platform as a way to back up your content and also to increase your visibility.
The service offers creators to upload the content and monetise it. Apart from general videos you also get a number of titles and shows for free with injected ads. The Dailymotion has titles ranging from classics, independent movies, and premium programs from across the globe. The service is similar to YT but not that big. If you cannot find a show on YT than there is a very good chance it would be served on DM. The service has millions of videos. Also, the player of the DailyMotion is pretty solid with speed and quality control options and subtitle support.
Goods About DailyMotion
Policies not very strict
From the Content Creator's perspective
The Look and feel are similar to youtube
Monetisation available for creators
Bads About Dailymotion
High-Definition quality video upload is only available for pro users.
Maximum 60 minutes long videos can be uploaded
2. Vimeo
Vimeo isn't competing directly with the big fishes like Youtube or Dailymotion, it caters for a specific type of audience only. Vimeo is a platform for artists, like short filmmakers, advertisers and creative people. The creators use Vimeo to target a particular niche crowd who are looking for some classy genre videos. So, if you consider that visibility to the interest-based viewers is what matters, then this is an apt platform for you share your content.
Vimeo has a number of great features, one strongly being Ad-free. If you are looking to embed a video on any website or platform without any Ads like that on YouTube than Vimeo can come as a rescue. Vimeo does come out to be a lot more professional as it respects the content and I would love my video to play right away without any ads.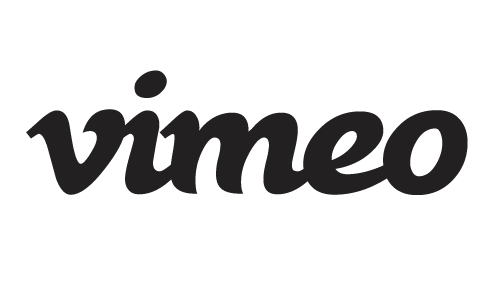 If you as a viewer is someone who isn't willing to just watch anything but is on the lookout for some well-crafted work then this is a platform. And also Vimeo has an app for Android and iOS which makes watching more convenient. The categorization and sub-categorization are very neatly done. Video quality is similar to that of YT and I would say both would be scored equally. There is one issue I noticed on the Vimeo, site is little unorganized and it does not look very structured. We are used to the way the portals like YouTube are designed but Vimeo is very simple to use. If you can get along with it, you are good to go.
If you are wondering how Vimeo earns money if it works as an Ad-Free service than the answer is very simple. There are plans Vimeo offers starting with the basic unpaid version that limits you to upload 500mb of data per week totalling to 5GB. If you wish to upgrade the plan starts from $12/month but if you pay annually then it would cost you $7/month only. And if you are looking to make money than you can charge your videos on demand.
Goods About Vimeo
Ad-Free
Good for Creative Videos
Good for Embedding on Sites
Unlimited Bandwidth
Great Video Player
Bads About Vimeo
No monetisation
Unorganised Content
Need to pay for more space
3. Veoh
Veoh is a relatively newer platform and has a wide range of videos compared to any other platform (except YT). You get movies, TV shows, music and general videos. You also get shows from networks like Hulu, ABC, CBS and more. Individual content creator as well can put their videos. Veoh has become very popular among fans for the kind of full-length TV Shows which aren't available in other unpaid platforms. The content pool is very huge and there is a huge possibility that you will get what you are looking for.
As a creator, one good thing is there is no upper limit on the length of video you can upload. This is good for those people who have comprehensive videos and aren't able to curtail it. Another good thing about Veoh is that it gives an option to download the videos and watch it later. These are goods I have mentioned about the Veoh and literally, with the large variety of content offered, it is a good alternative to YouTube.
There are certain downsides as well. One of them is the Veoh Player, you need to download the Veoh player to play certain videos. The player is also needed to download the videos offline. These can be frustrating as you are forced to download a file to view the videos. Searching sometimes too can be a pain as there are contents from networks and individual creators using the same snippet and thumbnail causing confusion.
Veoh is not a very good option to watch free movies as you will not get any new movie to watch but it has a number of short films and independent movies to watch for. The site has over 7000 films most of which are short in length. The videos run in standard quality and it is not much you can expect. The website gets a good amount of monthly visits and generally show very few Ads compared to its counterpart like Crackle. Veoh has curated very well by sorting by genre, popularity, date, length, language, subtitles, length, and other factors. Veoh is a good place to enjoy movies.
Goods About Veoh
Large Video Uploads
Offline download
Monetisation support
Easy to use
Bads About Veoh
Less Traffic
Some videos need a separate Veoh player
4. Facebook Watch

Facebook Watch is a video streaming platform within FB. You simply need to search for your favourite videos and get back the results. It works similar to YouTube but the only difference is it is not a standalone service but works along with Facebook. Facebook Watch is seen as the greatest competition to YouTube given its huge userbase. The videos that are served on FB Watch are taken from FB pages and accounts. And you won't be disappointed with the number of credible videos you get for the query you entered.
Facebook is generally used to bring an increase in brand awareness. Therefore, Facebook is also working on to monetise the videos to bring in more creators under the hood. If you are looking to share your videos to a billion audience than FB Watch is the best YouTube Alternative available right now in the market. Though Facebook Watch is in the dormant stage, with time and improvements you can expect it to be the best place to share your content.
Goods About FB Watch
Huge Traffic and user base
A simple player with quality and caption control
Number of videos from all the genre
Bads About FB Watch
Under development
Monetisation program limited
Visit FB Watch
5. Twitch
Twitch can be a perfect replacement for YouTube, but for the gamers only. I know many of us love to watch competitive games for hours and Twitch is the platform to land on. Though YouTube has Live Streaming option for Gamers, Twitch is specifically targeted towards the gaming community. If you are a Gamer and love to show your work or watch some cool games than Twitch is absolutely heaven for you. You get all types of gaming videos, you can search the same with the game series title.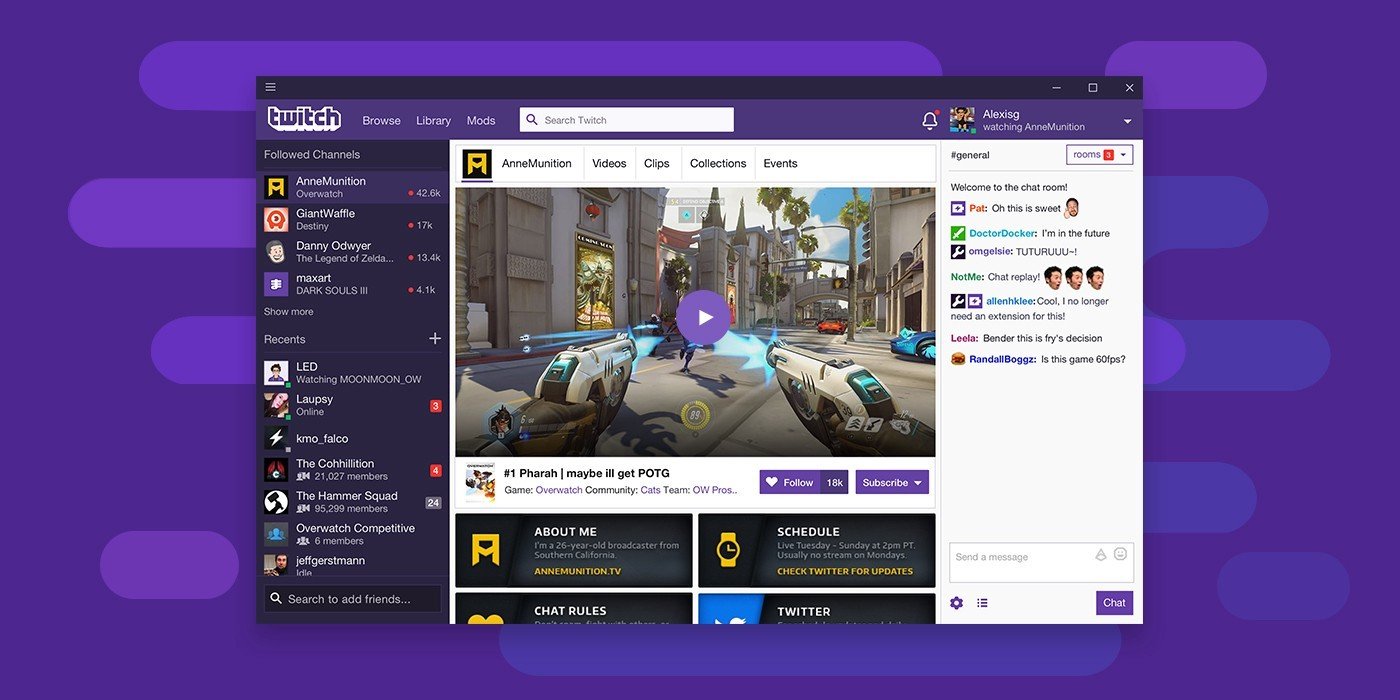 This is by far the best platform for watching and streaming video games. You can live chat discussing the video
game broadcast, making it a community of enthusiasts who watch the broadcasts very passionately and discuss over it. Gamers are gonna definitely feel connected here. Other than video games broadcast it also has a feature called IN real life, it is more of a live talk show.
Gamers make money on Twitch by paid subscriptions, mini donations, regular donations, sponsorship, advertisements, affiliate sales. But one thing is for sure that viewers are a little more pressing on such niche sites, they have a very specific taste and if you don't provide them with the videos on regular basis the downfall of viewers can be drastic and that might mean loss of revenue. Everything said Twitch could be a great YouTube Alternative for gamers.
Goods About Twitch
Gaming Niche-Specific
Live Streaming Support
Mammoth Traffic
Monetisation and Direct Sales
Bads About Twitch
May face copyrights based on the titles.
6. Metacafe
Let us begin with the fact that Metacafe was founded even before the youtube. And it is pretty different from YouTube in a way it has 90 seconds limit on its videos. Probably this bizarre feature is what makes it very attractive bringing out the individual creativity. Because as the videos are so short, they are to the point and addictive. There are a number of amazingly engrossing
videos, it could be funny, cute, short message, etc. If you don't want yourself to be engaged in a video for a long than Metacafe is the right service. You get to watch a variety of short videos of all the genre.
Features of Metacafe
Simple privacy policies
It does have an extensive content collection inclined towards any particular category. Hence a place for all kinds of people.
Max 90 seconds video makes it quick to watch and get informed
The streaming speeds are very good.
Content creators earn on the basis of views they get in MetaCafe and also they can take
advantage of affiliate marketing.
7. DTube
This is relatively new but very similar to the youtube in appearance and interface. DTube is a decentralized platform where the uploads are hosted on the blockchains. YouTube is a centralized network with Google having complete control over the platform and its content. DTube is the best alternative for YouTube in terms of security and content freedom. There are no censorship issues and the user's data is distributed across various blockchain servers so no point of hacking. Also, DTube is neatly arranged and the reason you must check this out is the business strategy that they use. They try to reward in the form of STEEM cryptocurrency to people who post videos and users upvote videos to give them worth.
DTube interface is very simple with a quick login section and buttons to upload videos. You can either upload video from your storage or transfer the videos from YouTube, Dailymotion or Vimeo. The DTube is relatively new and you may not see a large content variety. As time passes you can expect it to be more popular with popular creators making it their creative place. The blockchain network also makes videos more secure, in case YouTube thinks to pull things back, you are still on the safer side.
Goods About DTube
Decentralized Platform
Secure
No Ads
Monetise with STEEM Dollars
No Censorship
Bads About DTube
8. 9Gag TV
The content that you want to view or publish in here has to be funny if it isn't then you cannot make your way through this. Gag TV is purely for entertainment with sections for all weird comic videos. Gag TV provides unlimited memes, gifs and videos which are enough to tickle your ribs. The platform is filled with abundant content with comedy and gags some of them are NSFW which will keep you hocked. If you see memes and gifs across other platforms like Twitter or Facebook then you can expect it to be from Gag TV. The platform is particularly catered towards the audience who are just looking for entertainment. It has a vast and varied content just like YouTube to keep you engaged.
Goods About 9Gag TV
Just for the users looking for pure entertainment
Millions of content
Bads About 9 Gag TV
NSFW Videos may be present
 9. IGTV

It is an extension of Instagram developed as a competition to YouTube. On Instagram, you have a limit on video length which is 1 minute whereas on IGTV you can post an hour-long video. This could be a very entertaining place given how addictive and at the same time inspiring and exciting Instagram itself is. The IGTV is a full-screen and vertical video sharing platform. It is a native mobile app and doesn't have a web platform. You can follow your favourite Instagram users and interact with them. It is the best YouTube alternative if you are looking for niche-based topics. Instagram TV is also working on a program to monetise the videos to expand the creator pool.
Goods About IGTV
Long videos
Follow popular Instagram creators
Niche based channels
Bads About IGTV
Vertical Video upload could act as a barrier
No prominent monetisation program
10. The Internet Archive
The Internet Archive is a non-profit public domain online organisation which aims at preserving the digital content. Therefore, many movies and TV shows are uploaded onto the archive for long-term storage. This is an apt place to find a wide range of TV series, documentaries, and movies especially the ones which many would consider old. The only downside is the latest content might not be found here as the latest and viral contents don't readily make its way here. But definitely check this one out if you are looking for some old gold stuff.
You will find movies dating back from the silent era to the modern 21st-century. Movies which cannot be easily found elsewhere can be located on the Archive. Being a public domain site you can only have access to movies which do not have any digital right licenses, so you mostly find independent movies and old TV programs. But it could be the largest free motion picture library given the number of movies it hosts. You can download the content with a click or as a magnet link.
Goods About Archive
Largest LIbrary of Movies
Direct Download
Categorised genres and titles
Bads About Archive
Difficult to find movies
Do not host high-budget content.
The video quality may be uncertain and based on the uploader
11. Flickr
Flickr is a photo-sharing platform. There are dozens of photos that are public and you can view them. This is very much like Pinterest the only difference is you can repin on interest but you cannot do the same in Flickr. Now coming to videos Flickr do allow uploading motion content on its platform. But there is a time limit of 90 sec. If you wish to watch a worthy video in quick time than Flickr is the best mini-alternative to YouTube.
Goods About Flickr
Clean and Simple Interface
Good for first-time users
Bads About Flickr
90 secs video limit
A limited number of uploads
12. PeerTube
PeerTube is a free, decentralized video platform powered by ActivityPub and WebTorrent. PeerTube uses peer-to-peer technology to reduce the load on individual servers. It is similar to DTube on the server end. The aim is to provide an alternative to centralized platforms such as YouTube, Vimeo, and Dailymotion. PeerTube breaks the barriers of censorship paving wave for all the creativity which you cannot upload on YouTube. Being a decentralized network it gives more freedom to creators and security to videos as compared to YouTube.
Also, the interface is clean without any ads making it a very neat experience. Though you may not get a large variety of videos compared to YT, it is a very solid alternative to Youtube if you are looking to upload your work without any copyright or creative limitations like NSFW, Religion or more.
Goods About PeerTube
Peer-to-Peer Sharing
No Ads
No Censorship
Easy to use
Bads About PeerTube
13. PhotoBucket
Photobucket is an image and video hosting platform. It is similar to Flickr in terms of uploads. You get to see a large number of video content on the PhotoBucket. Though it is not as big as YouTube. If you want to upload your videos over a secure server than PB is the right place to land on. It also hosts a very impressive repository of user-generated videos for pastime.
Goods About PhotoBucket
High-quality videos can be uploaded
Good for private storage
Bads About Photobucket
No much variety in terms of viewership
14. Sony Crackle
The Crackle by Sony is a free online service available across 20+ countries which let you stream TV Shows and Movies online. Being a Sony Entertainment product you can expect a large number of movies from Sony Pictures. Sony Crackle has a bouquet of movies and has partnered with the number of big production houses. Since you can stream the films for free without any subscription, the service supports itself by running short pre-roll and mid-roll ads every now and then. Given its wide range of movies and the trust of Sony, this app is surely one which you should try.
The Sony has partnered with a number of production houses like 20th Century Fox, MGM, Lionsgate, Funimation, WB, Walt Disney Company, Paramount Pictures, Village Roadshow Entertainment etc. The video library is huge and features content in good quality even if opt to watch it on big screens.
Goods About Sony Crackle
Mammoth Library of Movies
Good Quality Video Play
Simple Interface
Dedicated Mobile App
Bad About Sony Crackle
Frequent Ads
Not Available Globally
15. Amazon Video Direct
Similar to YouTube Amazon launched a video service where anyone can post videos and get paid for the content. Amazon Video Direct allows creators to upload their own videos for Millions of members of Amazon's Prime. But the only drawback of the service is to sign up for the service. Amazon Video Direct is presently available for limited Customers or for the invited creators. Though it gets less viewership as compared to YouTube, the revenue you may earn can be greater than that you make from Google AdSense due to premium subscription.
Goods About Amazon Direct
Premium Subscribers
Timely Payment
Amazon Support
A large Amount of Quality Content
Bads About Amazon Direct
Less Content Compared to YT
Everyone cannot start video creation
Conclusion: Are you in fear that someday YouTube will be dead? No fear there are a number of alternatives where you can look around in case YouTube is no more. The alternatives are a very good way to increase the visibility of your content. You get the opportunity to spread your creativity with all the Alternatives of YouTube. I hope the post was helpful. Do comment below for any assistance or support needed.
If you've any thoughts on 15 Best YouTube Alternatives for Video Sharing and Hosting, then feel free to drop in below comment box. Also, please subscribe to our DigitBin YouTube channel for videos tutorials. Cheers!