iOS by Apple is the second most popular OS for mobiles and tablets. Apple's iOS is very much secure as compared to Android. The OS has its own App Store which hosts millions of useful apps and fun games to enjoy in leisure. App Store also hosts a number of movie apps which you can download to watch best and popular movies on your iPhone or iPad. Almost all popular streaming apps are available for iOS devices.
Unlike Android where you can install any 3rd party apps easily, iOS does not have any such easy provision to install 3rd party apps. You need to first install respective Trust Certificates on your mobile and then go for the third-party app installation. Direct app install is not supported by iOS.
The apps which are not downloaded from reliable sources like Apple App Store could be potentially harmful and malicious for your phone and also to you as a user by harassing the privacy. Today I will be listing some of the best movie streaming apps for iPhone and iOS devices.
---
List of Best Movie Apps for iPhone and iPad
MovieBox
Vudu
Netflix
Sony Crackle
Disney+
Amazon Prime Video
Hulu
Tubi TV
Hotstar
Crunchyroll
HBO Now
Voot
Pluto TV
---
Best Movie Apps for iOS
Here are the Best Movie Streaming Apps for iOS Devices namely, iPhone and iPad.
1. MovieBox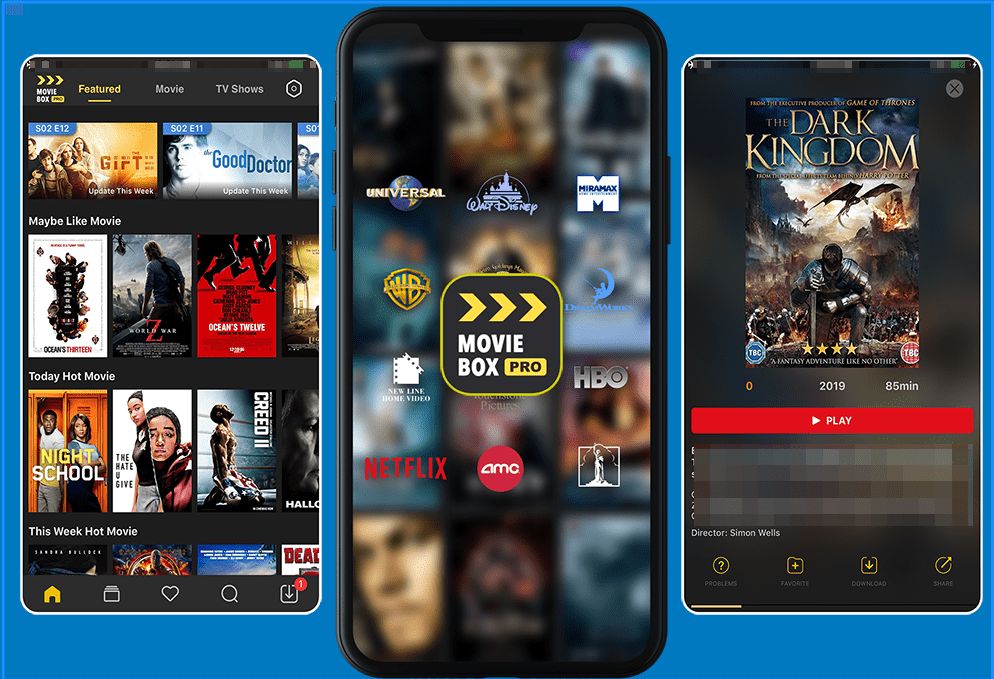 Though iOS has limitations on app installation you can still download the Free Movie Streaming App for iOS named MovieBox. The app lets you stream free movies and tv shows, it can be dubbed as a free Netflix alternative. It is the best free alternatives to most of the premium streaming apps. If you are looking for a free and powerful entertainment streaming app than Moviebox is the best alternative available right now on the web. You can even download the content for offline viewing. Though there are many illegal streaming apps for Android. iOS has some limitations due to its nature. But you can use TutuApp to Install MovieBox on your iPhone and iPad.
2. Vudu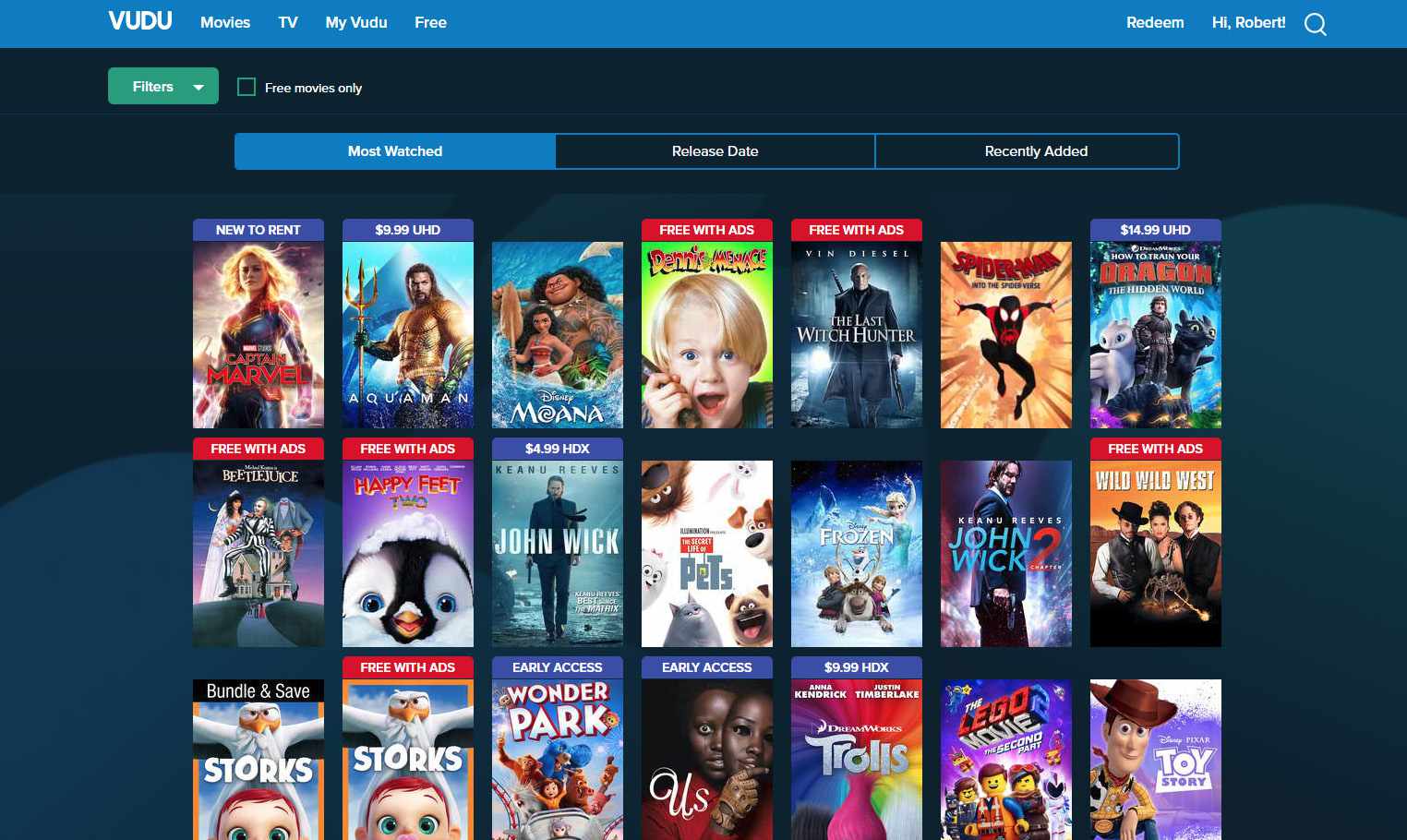 This is another popular content delivery platform similar to Netflix but unlike Netflix, it offers a number of movies and TV shows for free. The best part of Vudu is it offers full-feature length movies in 1080p making it a very right choice for HD streaming. Vudu categorizes content into comedy, crime & suspense, action, family & kids, etc.
While movies are available for rent. You can watch 1000's of free movies with Ad support on the VUDU at, Movies on Us and New Movies. You need a User Account in order to watch movies at Vudu, even for the content which does not cost, but registration is totally free. Vudu offers some of the best programs and TV shows to watch out with a library of over 20000+ Programs.
3. Netflix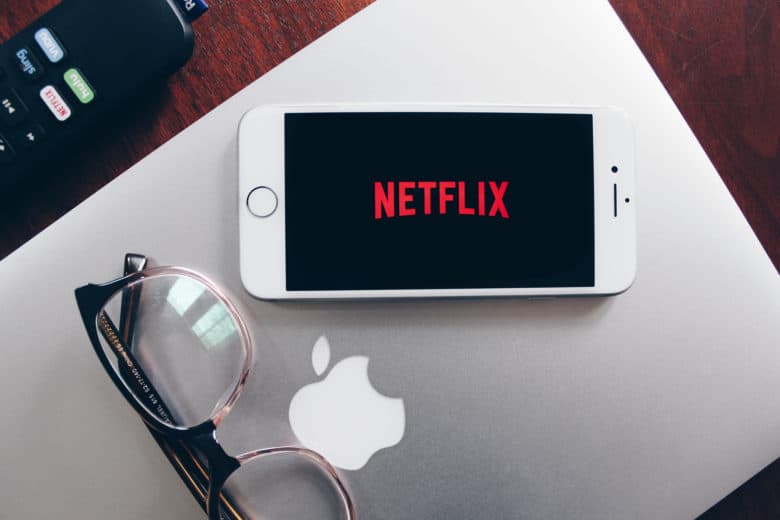 You would be leaving in the stone age if you have not heard about Netflix. Netflix is the best place to binge-watch shows, watch movies, and other highly rated programs. The service hosts most of the popular TV shows along with classics, animations, animes, movies, documentaries, and its own originals.
Netflix may be called as the epitome of online entertainment given its reach and quality of content offered. If you are seriously looking for some high-quality TV Shows, Movies, Drama, and Info-dramas, Netflix is the best service out there. The website gets over 1.5 billion visits each month, which itself describes its reach and popularity.
4. Sony Crackle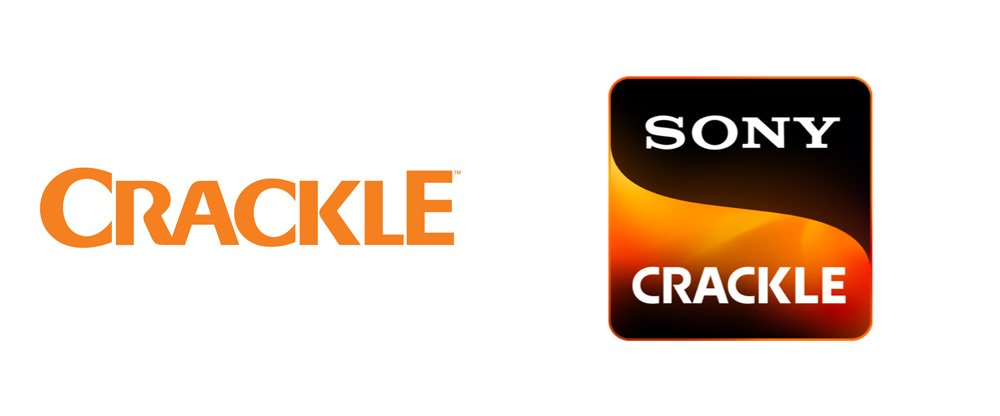 The Crackle by Sony is a free online service available across 20+ countries that let you stream TV Shows and Movies online. Being a Sony Entertainment product you can expect a large number of movies from Sony Pictures. Sony Crackle has a bouquet of movies and has partnered with the number of big production houses. Since you can stream the films for free without any subscription, the service supports itself by running short pre-roll and mid-roll ads every now and then. Given its wide range of movies and the trust of Sony, this app is surely one which you should try
Sony has partnered with a number of production houses like 20th Century Fox, MGM, Lionsgate, Funimation, WB, Walt Disney Company, Paramount Pictures, Village Roadshow Entertainment, etc. The video library is huge and features content in good quality even if opt to watch it on big screens.
Goods About Sony Crackle
Mammoth Library of Movies from various production houses.
Free Movies without Subscription
Good Quality Video Play
Simple Interface
Dedicated Mobile App
5. Disney+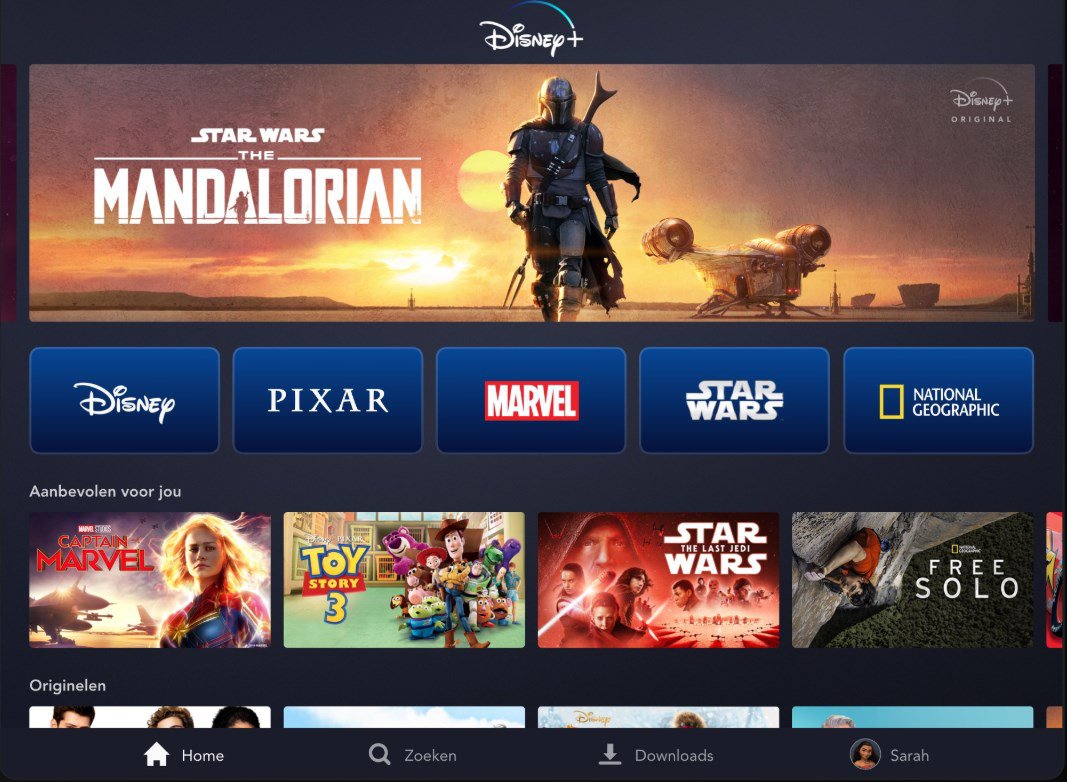 Disney+ is subscription-based video-on-demand which is dubbed as the biggest rival to Netflix. Though compared to Netflix the quantity of content is pretty much low but the quality it offers is very impressive considering it just started its operations. You get some of the hard to find movies on Disney Plus like Star War Series and the very popular Marvel Movies.
Since Disney bought Fox Studios you can expect a large number of movies from Disney and Fox. You get premium content from Disney, Pixar, Marvel, Lucasfilm, 20th Century Fox, and National Geographic, as well as original television series and films from Disney Channel and Freeform, and select titles from 20th Century Fox Television and ABC Studios. It just costs $7 per month and it's worth it.
Why Try Disney+?
Premium Movies from Disney, Pixar, and Fox
Regularly updated movies
A promising alternative to Netflix
Cheaper than Netflix
6. Amazon Prime Video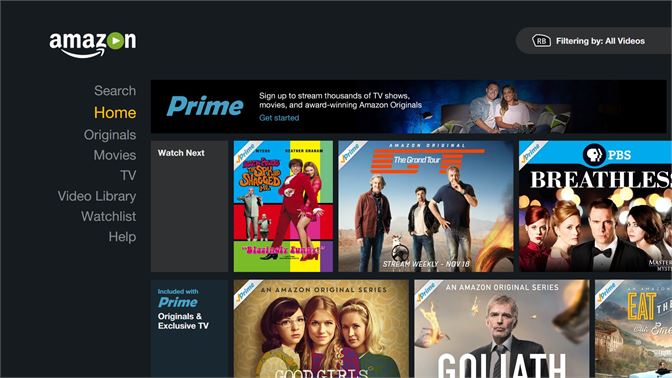 Prime Video by Amazon is the best Alternative to Netflix available in the web world, it is an On-Demand subscription service. The Instant Video hosts a number of Movies, TV Shows, Web Series, Animation, and Programs. PrimeVideo is picking up the slack with Netflix, adding new movies for its subscribers each month. The content growth on this platform is very impressive. You can expect movies and shows from some of the best and big production houses in the world.
Apart from entertainment, the Prime Video bagged rights to movies from some of the biggest production houses worldwide. It also acquired digital rights for Live Sports streaming like NFL, ATP, and Premier League generally country-specific.
Amazon Prime serves worldwide and holds country-specific rights to some of the premium local content and movies. Prime offers the option to set video quality and customize captions. The programs are categorized according to languages, nature, genre and other in-depth sortation. If you are looking for regular new movies and original TV shows than Prime is the best option to go for which costs $12.99/month.
 Why Use Prime Video?
Regularly Updated Latest Movies and Shows
A large amount of regional content
Content for Kids
Video quality and caption settings
Original Series
7. Hulu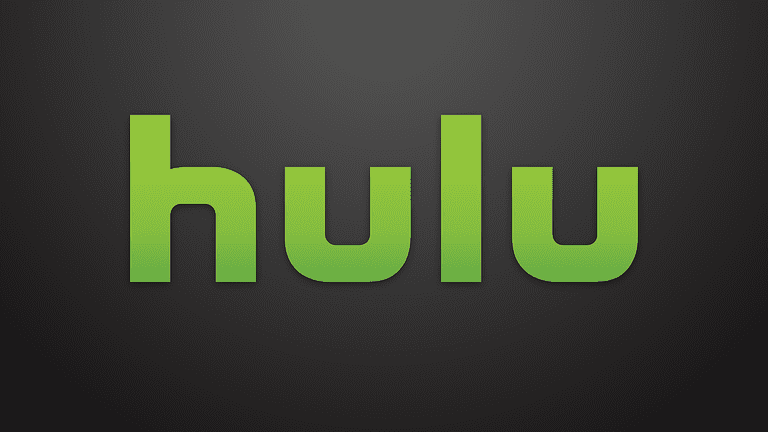 The Hulu is a subscription-based online streaming platform but you can opt-out to pay and watch limited content for free which includes more than 150 movies and TV Shows. The services of Hulu into Live TV started in 2017, prior to that it just use to host a series of TV shows both old and new, movie and other infotainment programs.
It works as a hybrid of Sling TV and Netflix, offering both TV Shows as well as Live TV to its users. The content and presentation of the App vary with the cost, low price will offer you content with Ads while a high package offers Live TV with no Ads. Hulu TV Pricing starts at $7.99  Though you may find the cost on a higher side I believe it's worth a buy.
Why Try Hulu?
More than 150 Movies and TV Shows
Live TV Channels
HD Streaming
Dedicated Mobile Apps
8. Tubi TV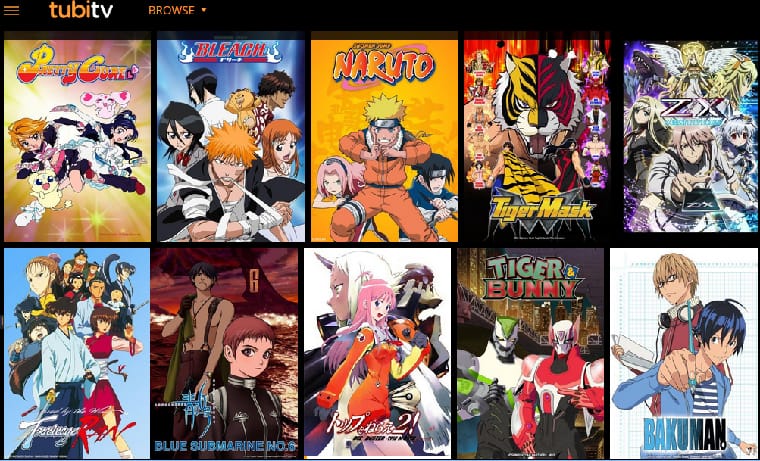 This free service is available globally and houses a bunch of movies and TV shows which is difficult for you to find elsewhere. With a library now surpassing 50,000 titles, second only to Netflix, Tubi TV is the best source of Movies and TV Shows. The site hosts thousands of Movies and TV Shows for all the age groups and that too without any subscription and as a necessity, it runs on Ads. Tubi TV has something to offer for everybody with content ranging from comedy, drama, kids, classics programs, and even Korean dramas, anime, and British series.
Tubi provides free ad-supported content from Paramount Pictures, Metro-Goldwyn-Mayer, and Lionsgate with many Not on Netflix programs. It also hosts a number of independent cinema. So just dive deep to take a ride on the largest library of free media content online.
9. Hotstar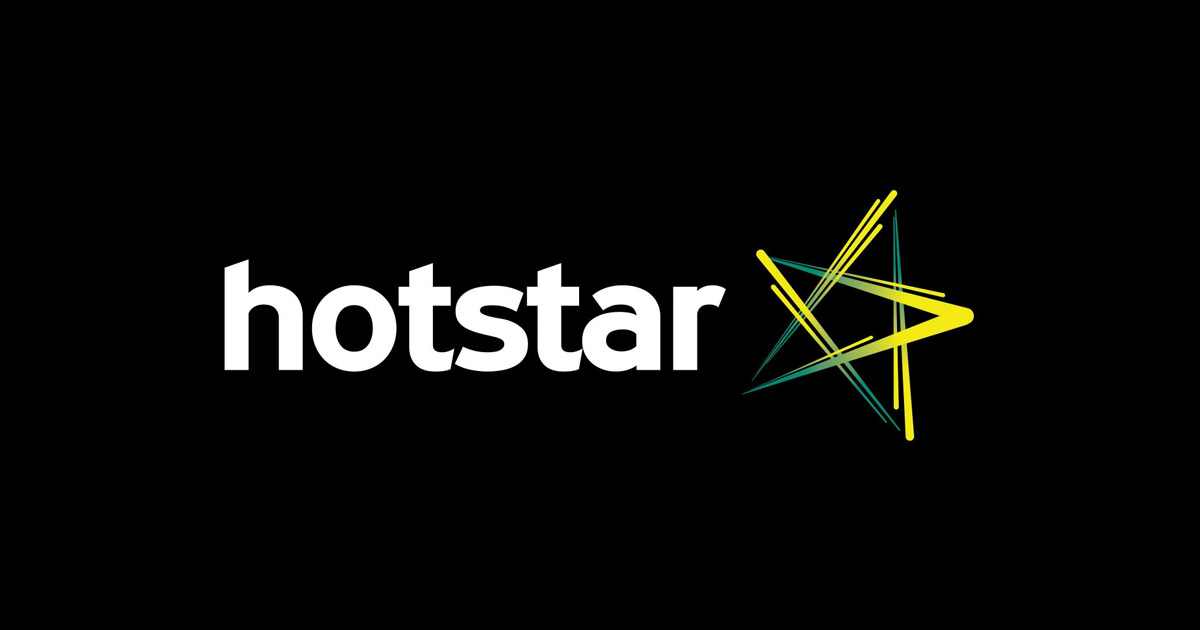 If you love Indian content than Hotstar by 21st Century Fox (Now Disney) is the best choice. The online platform has a huge library of top Indian Dramas, Soap Operas, Movies, and TV Shows making it a premium place for top-notch Indian Programs. As Hotstar has a number of Hollywood movies, it is launched in the USA and Canada by disseminating content library to avoid any infringement of digital rights. You can access it on the web by visiting us.hotstar.com. If you live in India then you should definitely for the Hotstar.
The service runs on the freemium model. It provides a large number of movies, TV Shows and other programs for free with Ads injected in between the play, you can also access premium content by paying some amount. But being a prime entertainment production network in India you will get access to some high-quality programs without any registration and subscription.
Why try Hotstar?
Simple UI
Number of Indian Regional Movies
Soap Operas and Dramas
Options to set video quality and Subtitle support
10. Crunchyroll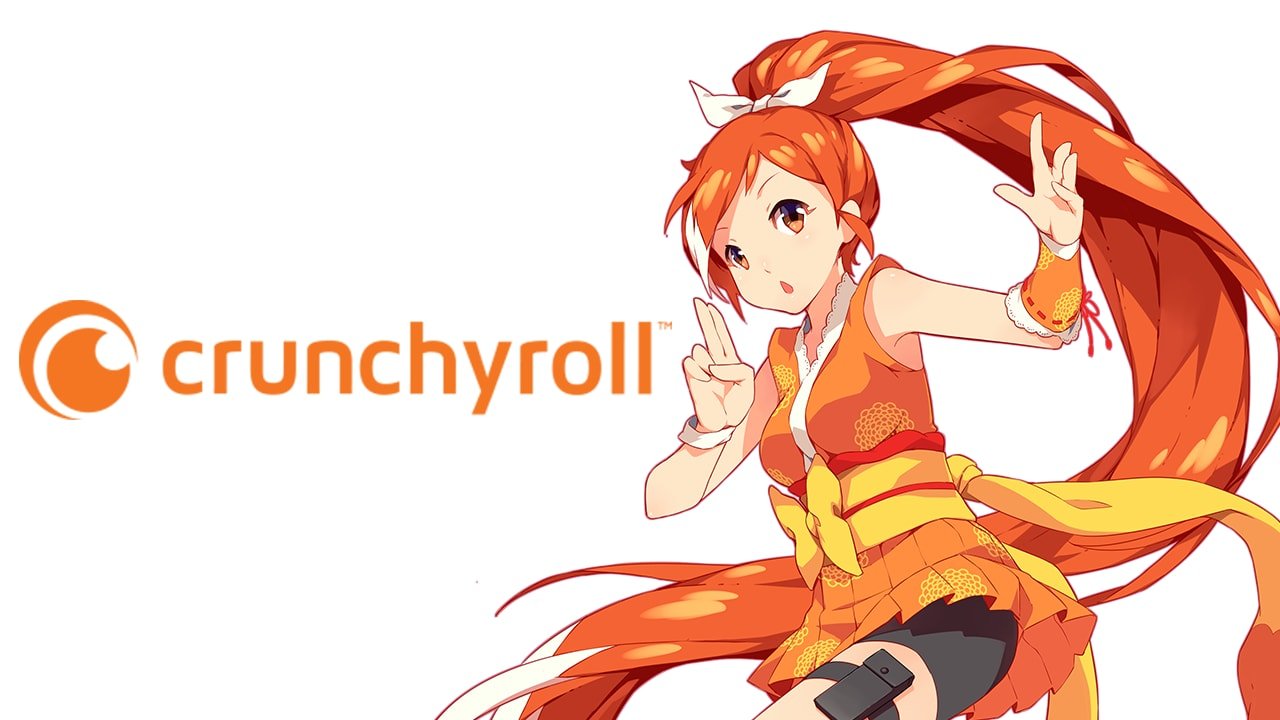 The Crunchyroll can be termed as Netflix of Animation. It is a popular site with over 50 million monthly visits which primarily focuses on east-Asian content primarily on Anime, Manga Series, Music, and Shows. The site is solely made for all the anime lovers. A legal and simple way to stream all your favorite animation. The service has rights to popular Anime Series like Naruto, Dragon Ball, Titan, etc. The Crunchyroll is the one-stop destination for all the Anime Lovers and is much recommended as it is safe and legal. Though all the content is not free, you get a 14-day free trial to access the shows and programs.
The Content Provider uses a freemium model. That means they offer anime for free at a lower definition and with advertisements. The latest episodes of ongoing shows can't be accessed for free unless you wait for a week.
Goods About Crunchyroll
Best Place for Anime Lovers
East-Asian Movies and TV Shows
Popular Manga Series
Bads About Crunchyroll
Episodes delay by a week for Free users
Irritating Ads
Website design is poor
11. HBO Now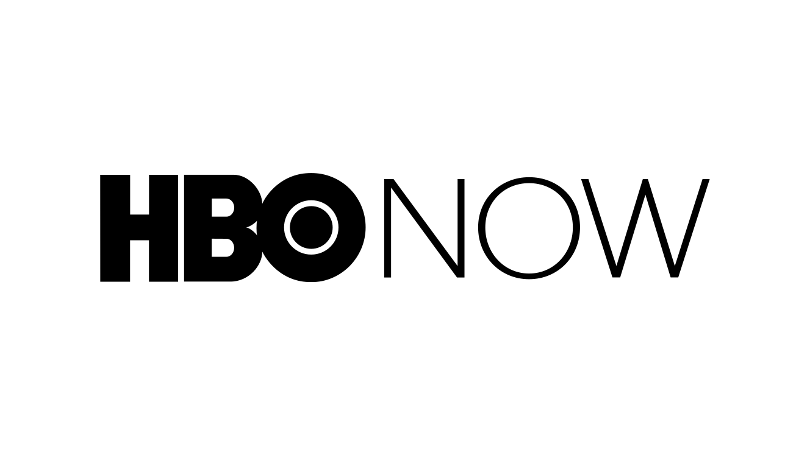 Now is a standalone content delivery service for all the programs and movies by HBO Studios and Partners. You will have passage to a large library of popular TV Shows like Game of Thrones, Westworld, Barry, etc. The site has a huge lineup of comedy shows, documentaries, and movies which are regularly updated. Though the HBO offers its content at a 'good' price, looking at the vast assortment of movies and TV shows it has, HBO Now is a very good option to go for. You can watch HBO Now Free for 1 month as a trail. The service costs $14.99/month and there are no hidden charges.
Goods About HBO Now
Hosts Popular TV Shows and Movies
Free 1 Month Trial
HD Quality
Bads About HBO Now
Available only in the USA
Monthly fees
12. Voot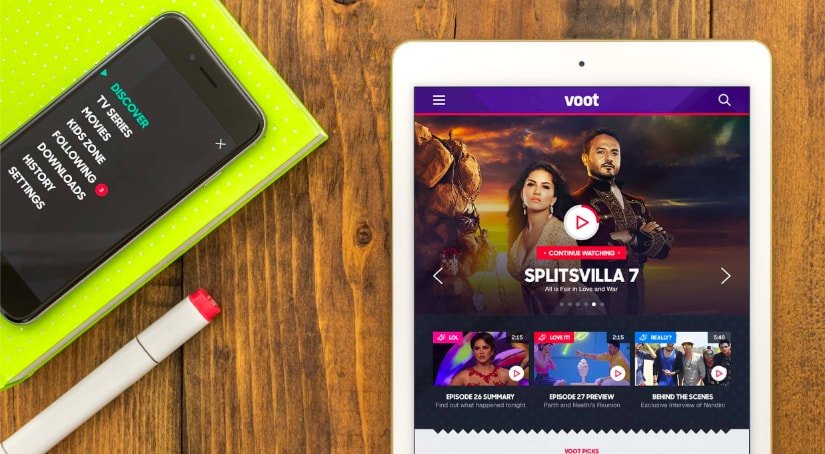 Voot is a digital platform that serves India and is owned by Viacom 18. The platform serves more than 50 million monthly users alone on its site. It also has a dedicated App for Android, iOS, and Fire TV. The Voot works by advertising-led video-on-demand service. Voot hosts content from its own network of Channels namely, Colors TV, MTV, Nick India, Cineplex, and other TV Channels.
It also hosts a number of Indian films for streaming which also includes regional movies. The Voot also produces its own web originals all of which can be streamed for free. The service is exclusively available in India and you may need a VPN to access the service outside India.
Goods About Voot
Movies and TV Shows from Viacom
Simple to access and free to use
Bouquet of  TV Shows and Originals
Bads About Voot
Available only to India (Need VPN)
Auto-Quality of Video
13. Pluto TV
PlutoTV is a TV platform with over 100 TV Channels, a Number of Movies and TV Shows which can be watched for free. TV generates revenue from video advertisements between programming. Apart from Live TV they also have On-Demand Movies which you can select right away.
The content is directly licensed from the provider and Pluto has partnered with over 80 distributors. You can also enjoy movies on Live TV Channels. Pluto TV is the best service offering both On-Demand Movies and Live TV. The TV has dedicated apps for all devices like Android, Roku, iOS, Apple TV, and more devices.
Goods About Pluto TV
On-Demand Free Movies
Live TV Movie Channels
Supports all devices
Bads About Pluto TV
Few Live TV Channels
Long Video Ads
Conclusion: Watch Movies and TV Shows on your iOS devices for Free or by Pay with some of the best Movie and TV Show Streaming Apps for your iPhone and iPad.
If you've any thoughts on Best Movie Streaming Apps for iOS | iPhone & iPad, then feel free to drop in below comment box. Also, please subscribe to our DigitBin YouTube channel for videos tutorials. Cheers!