Whether you're an app developer or a keen enthusiast who wants to run Android APK files on your Windows or Mac system; there are plenty of ways to run such files. Down below are some verified tricks to open APK files on all platforms, including Windows and Mac.
Android captures the whole market, so sometimes it's required in our field to use APK files in Windows, Mac, Linux, Android, or iPhone devices. Generally, we think it's impossible because all have a different ecosystem. But you can easily open APK file using emulators and third-party extensions.
How to Open APK File On Windows, Mac, Linux, Android, and iOS?
APK file helps a lot when an app is banned from the play store, but by APK, you can download it from many other sources and use it on any operating System by the below methods.
How to Open APK in Windows PC or Laptop?
Every tech lover is used to windows but how to use an android APK file on it and run games or apps on windows. The easiest way of using APK file in windows is via Android emulators that are making it feasible.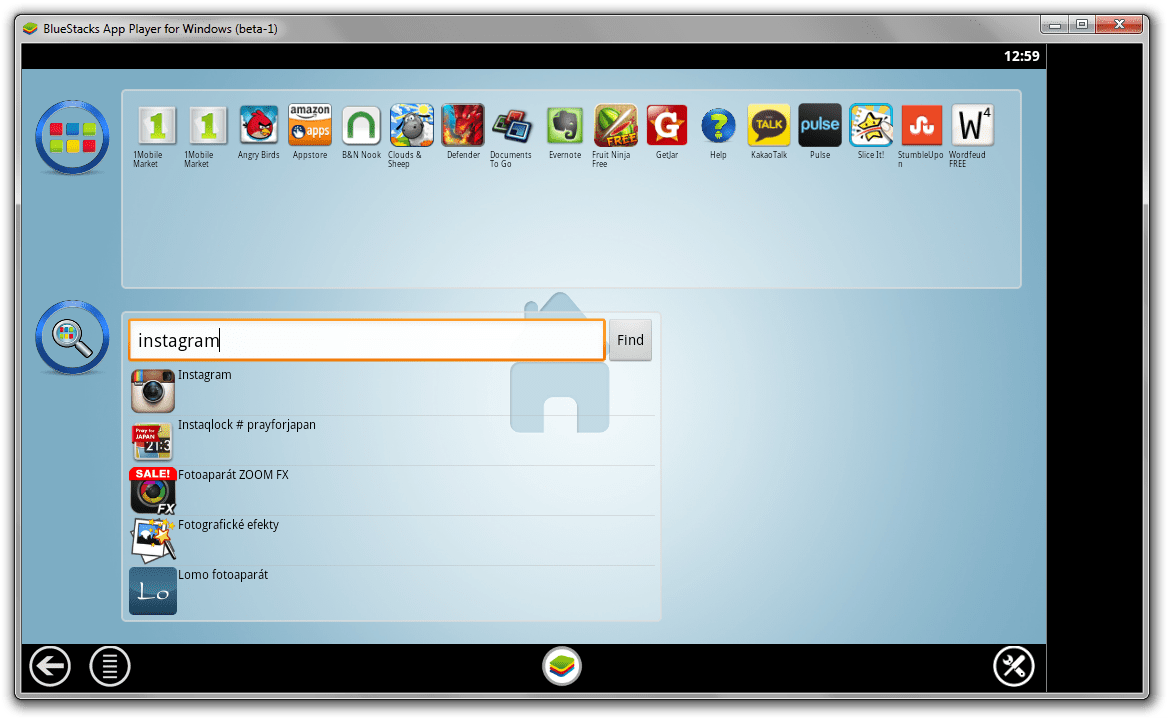 Step 1: For accessing APK File on Windows PC or Laptop, you need to install any one of these two Android emulators – Bluestacks or Nox Player. (Users generally use Bluestacks because of its simple layout design ).
Step 2: After downloading, just install it on your system and make an account with your Google mail.
Step 3: In the Dashboard, you will find an option to open the APK file in the emulator or sideload APK file.
Step 4: Simply click that option in Bluestacks or Nox Player and open the APK file without any troubles; either it is an APK file of an app or a game doesn't matter.
How to Open APK on Mac?
You all know how much the apple ecosystem is strict about there security. But there is only one legit way via you can access APK file on mac without installing a malicious program.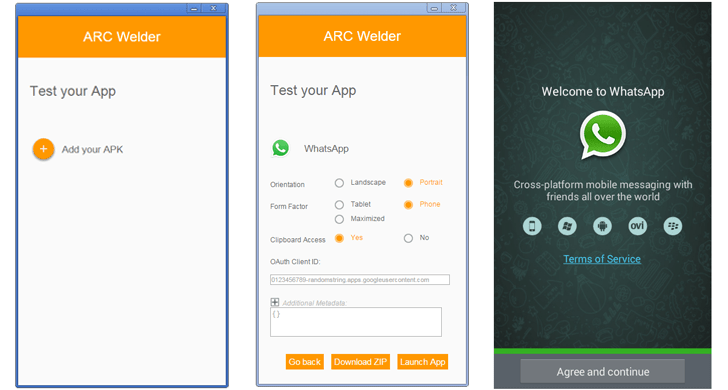 Install the ARC Welder Chrome extension in your Macbook. This extension is specifically made for Android apps testing in Chrome OS.
Drag and drop the APK files that you want to run.
Note: You can easily run small apps with this method. If you want to run big game APK files, you have to install a third-party Android emulator, eg, Bluestacks.
How to Open APK in Linux?
Several macOS and Windows tools are convenient for running Android apps (such as Bluestacks). But what about Linux and Ubuntu. You can try a free and open-source tool to run Android apps on Linux, which is Anbox. It's based on the latest version AOSP and gives a window-based Android ecosystem.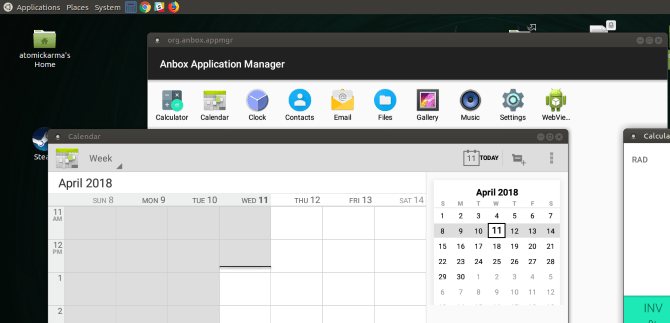 First, Authenticate your distro supports snap packages.
Install or update the snap service.
Install Anbox and Launch it from your Linux desktop.
Download any APK files, and run them.
Wait as the APK file installs.
Now Click, and Android apps start running on your Linux desktop.
NOTE: Anbox is in the alpha stage, there may be some stability issues
Although Anbox is free comes as a snap package. You cannot use Anbox unless it can unpackage and install snaps.
How to Open APK on Android?
Because android supports APK, that's why it's easy to handle APK Files on any android device. But it becomes problematic when the app is not available on google play store, and then for installing APK in android OS, you need to grant some permission via your phone setting just follow.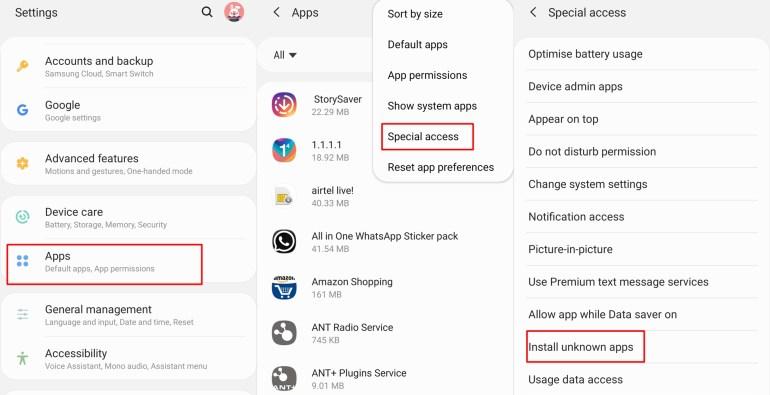 Step 1: Open Settings and visit Apps and notifications
Step 2: Now click on < Advanced > option under that < Special app access >
Step 3: Give permission via < Install unknown apps > option
Step 4: After doing all the above settings, just download the formate of the APK file via any trusted source and install it.
APK File on iPhone or iOS
APK files couldn't be opened on iOS (iPhone and iPad) gadgets because of security. Better to find some related applications in Apple App Store or get an application from a designer using an IPA file. I describe the process to open the APK file in Mac, but that doesn't fit here.
The reason files are worked in an altogether surprising way in comparison to applications worked on those devices. And the two stages are not good enough with one another.
How to Open APK File on Chrome OS?
Chrome OS supports direct APK files. Just update your Chrome OS to the latest versions and you are good to go.
At the bottom right, select the time.
Select Settings.
In the 'Google Play Store' section, next to 'Install apps and games from Google Play on your Chromebook', select Turn on.
Note: If you don't see this option, your Chromebook doesn't work with Android apps.
Agree to the Terms and start downloading Android Apps or Sideload 3rd.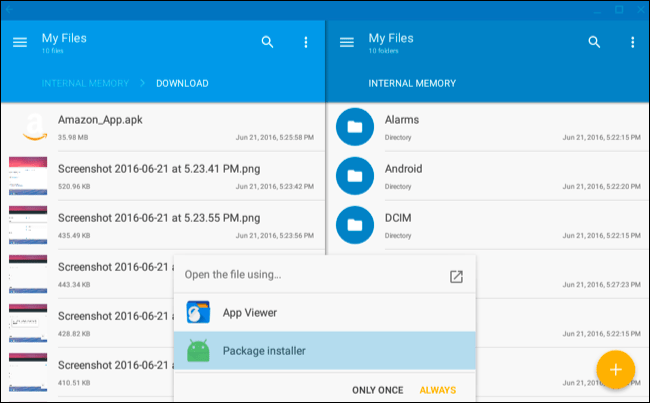 To Install APK on Chromebook
Put Your Chromebook Into Developer Mode
Enable Unknown Sources
Install the APK. Done!
Conclusion
All APK file is stored in ZIP format, but when you install an app via Google Play Store, it becomes changed to APK file extension when you download them on your Android devices.
So use APK and feel free from any restriction but always adhere to the guidelines and T&C. Keep Notice the below points also.
Never download APK files from other sources that you don't trust. By doing as such, you may install malicious programming on your device.
APK file configuration is acquired from Java Archive File or JAR. For extra data on JAR files, read the JAR file section.
To compress data APK file utilizing a calculation like the one used in a ZIP file.
If you've any thoughts on How to Open APK File on All Operating Systems?, then feel free to drop in below comment box. Also, please subscribe to our DigitBin YouTube channel for videos tutorials. Cheers!