Some users usually find themselves under a dilemma; they don't wish to leave the Apple ecosystem but still wish to enjoy the perks that an open-source OS like Android brings with itself. One simple solution is to get an Android device. While it may be a viable solution, it couldn't be called a feasible one for a wide majority of users. In that case, the best bet is to try out an Android emulator on your Mac setup. It addresses both the concerns in one go, you will still be within Apple's perimeter and at the same time, try out your preferred Android apps.
Now, there could be many reasons why you would need an Android emulator. The first one has already been discussed with – an Apple fanboy could easily satisfy his need to give a shot to his favorite Android apps. Apart from that, these emulators could also be used by developers to test their apps before the final release. Some gamers wish to play their preferred games on a larger screen with a keyboard and mouse. All these demands could easily be met with an emulator.
And in this guide, we will be mentioning ten such Android emulators that you could install on your Mac.
Best Android Emulators for MacBook
Here are the Best Android Emulators for Mac OS to Run Android Apps and Play Games on your Macbook Lappy.
1. Nox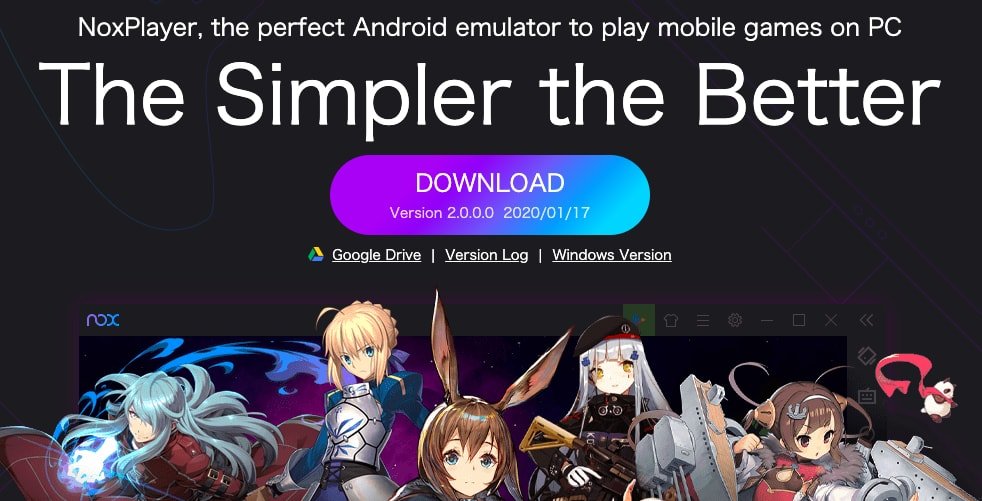 When it comes to Android emulators, Nox is often regarded as the one that offers the best overall performance. While it is mostly used by everyday gamers to try out new Android games, developers are slowly making a shift to this platform as well. As far as gaming is concerned, the support for the controllers is an added advantage. The entire installation process is quite simple and you could try out games without experiencing any lags. Just drag and drop the APK to the emulator's Application section and that is it.
Some other perks associated with this emulator includes the ability to record your gameplay and directly share it across social media platforms. It also gives the option to create multiple accounts and use them for different purposes. Another aspect that we loved about this emulator is the extent of customizations that it has to offer.
In this regard, you could customize the performance settings, the number of cores, the maximum amount of RAM allocation and even customizing the graphics resolution as per the need of the hour. With so much to offer, it has justified its position as among the best Android emulators for Mac.
2. Bluestacks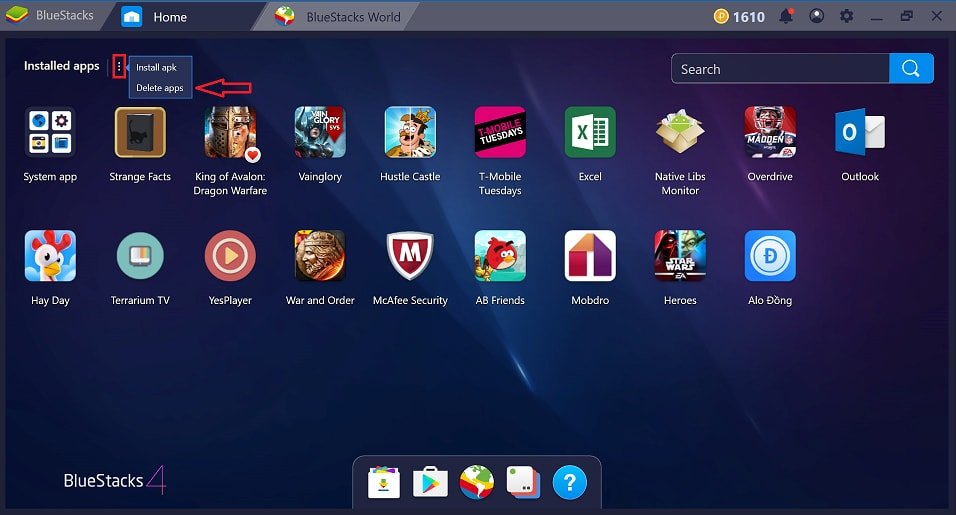 Bluestack is a veteran player in this segment and is also among the most popular ones. Coming preloaded with Google Play Store, installing apps and games is a cakewalk. It is also capable enough to run games without any noticeable lags as such. Furthermore, if you have the APK build of an app, just double-click it and it will automatically be installed inside the Bluestack.
The software also supports multi-tasking and you could also add Xbox controllers to this list.  Another pretty interesting feature is the integration of Twitch, the addition of which has attracted quite a lot of gamers to this emulator.
Furthermore, the latest version of Blustack has brought about Android 7.1.2 Nougat, which is somewhat behind the latest Android build. While most of the apps and games don't have any issues as such, it could prove to be quite a cumbersome process for the developers who wish to try out their build on the newer Android builds. Anyways as far as gaming is concerned, it handles each aspect of that with ease.
3. Genymotion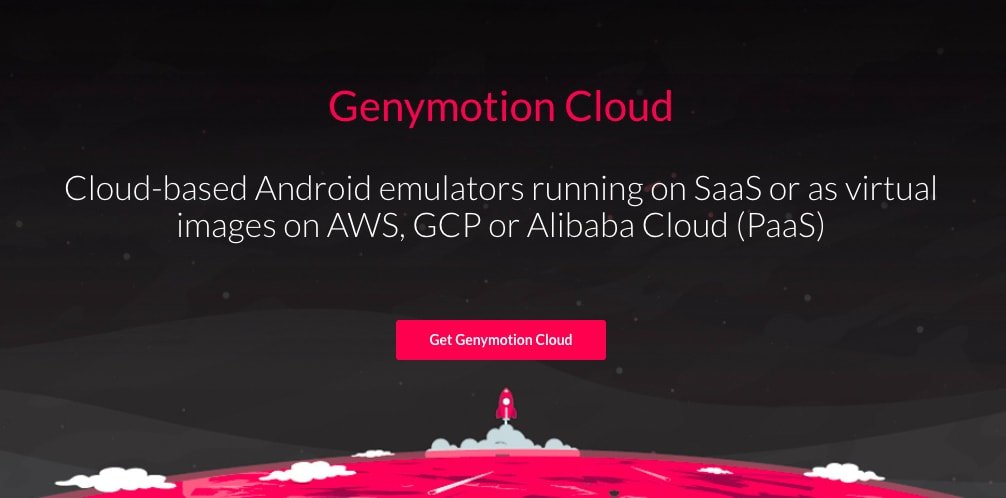 While there is no denying its gaming capability, this emulator is mostly used by the developers. One major reason for the same could be attributed to Genymotion Cloud. This makes it possible to test your apps across a virtual platform. You could simply create an app and upload it over to the cloud and the other user doesn't even need to install this emulator. He could simply login to the cloud service and try it out right away.
However, you might have to shell out some bucks to make full use of the cloud services. The desktop edition costs around  $136 per year for a single user. While it majorly focuses on the services for the developers, it provides a pretty handy UI for everyday gamers as well. Running the Android 8.0 Oreo is another of its USPs that it could easily brag about. Add to it, the support for multi-touch, and sensors like accelerometer, and gyroscope and you get a complete all-rounder in this genre.
4. Android Studio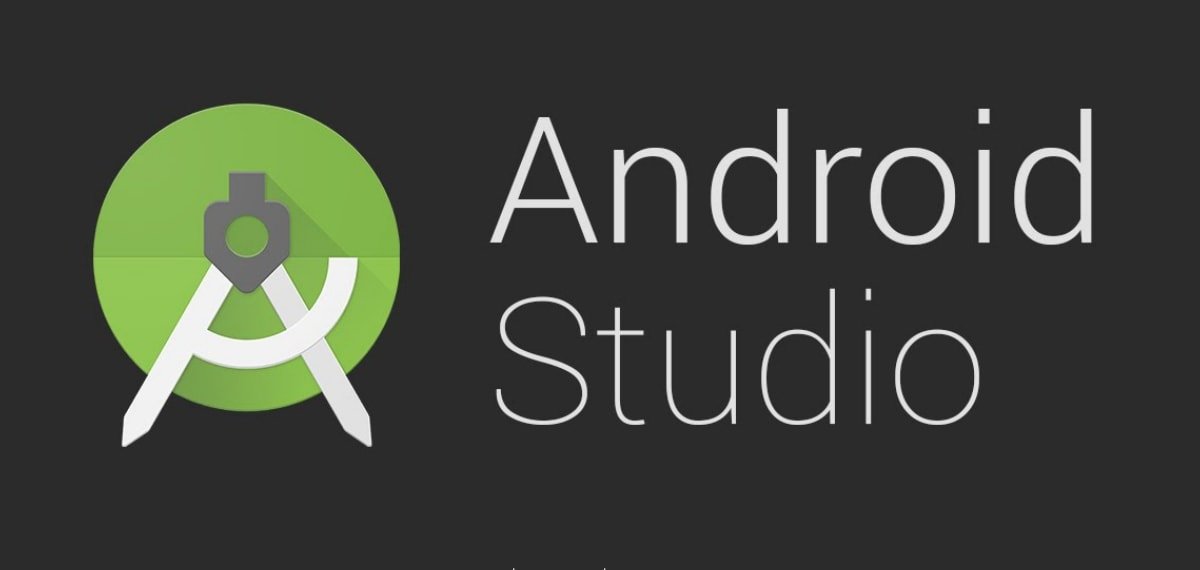 The official offering from the silicon valley giants, Android Studio provides all the necessary tools needed to build your apps. Well, you could even simulate incoming calls and messages, set the device location via GPS, or make use of motion sensors. All this combines to give a perfect development environment. As far as trying out games goes, some of the users might find the UI slightly complicated as compared to what the other simulator in this list has to offer.
One major reason for its rather cluttered interface is due to the plethora of features that it has incorporated. Coming with Android 9.0 Pie out of the box and the continuous support from Google, it has been the go-to software for many devs and gamers alike.
5. ARChon
This works slightly differently than the rest. It isn't a standalone app but rather comes as a Google Chrome extension. This straightaway leads to tons of advantages- you save up storage space and even loading up of apps is pretty easy- simply drag and drop them onto the Chrome extension and that is it. Furthermore, it is platform-independent. But its only prerequisite is something that repels many users from trying it out.
As Chrome is notorious for being a memory hogger, users generally prefer to give this one a miss. Furthermore, since it doesn't have its environment but rather works inside Chrome, you might not get the same level of mileage as is the case with others. Go for this one if you are looking for a lightweight emulator that just about does its job.
6. Virtual Box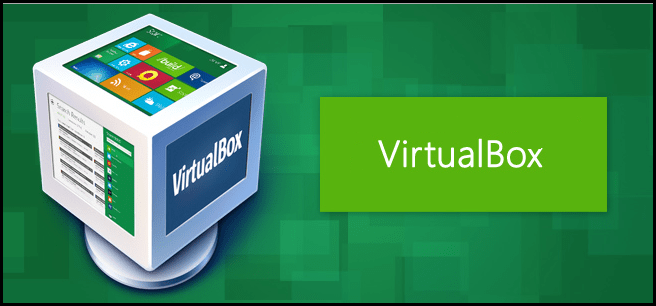 Don't get surprised by its inclusion in this list. You could quite easily create a virtual Android environment and then try out your desired apps. Just download the Virtual box on your Mac and grab hold of the required ISO image and that's all. Although it doesn't hold the plethora of options like the Nox Player, yet the sheer number of customizations is worth appreciating.
You have total control over the number of resources (including RAM, CPU cores, etc) that you wish to devote towards a particular app and this is what makes it one of the emulators worth giving a try.
7. KO Player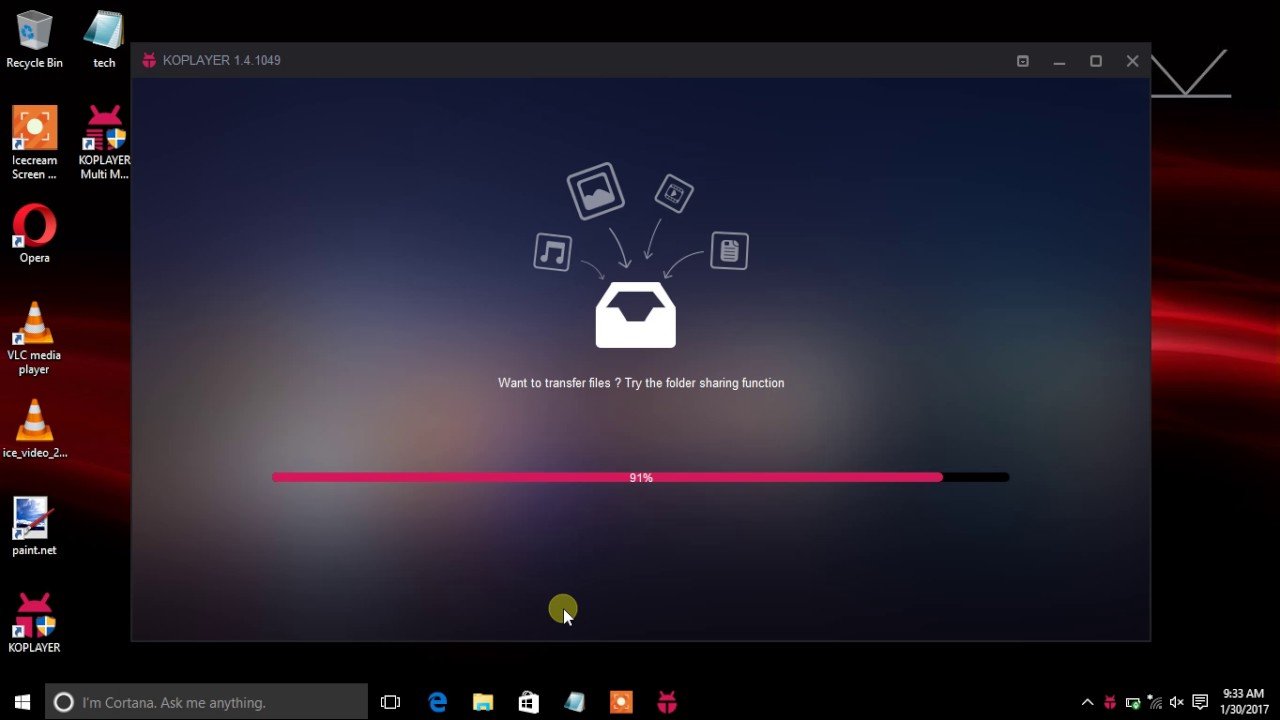 Although a relatively newer player in this domain, yet it isn't to be taken lightly. With the support for keyboard, controllers, and the ability to record live gameplay, it holds all the features that one could ask for from an emulator. Furthermore, it has Google Play Store pre-installed, which makes downloading and installing your preferred app extremely easy. The entire offering is free of cost, and this proves to be the icing on the cake.
8. MuMu Player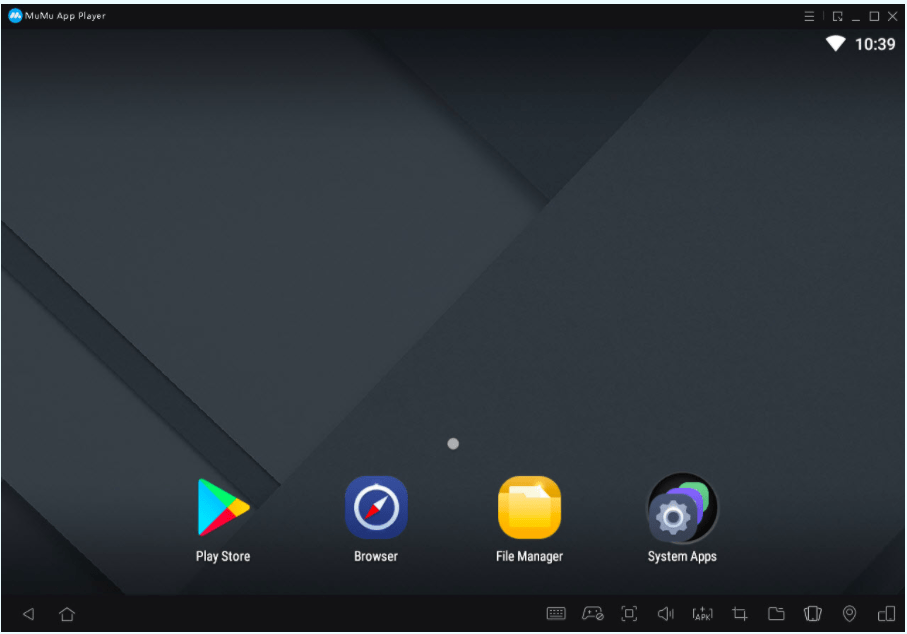 Another pretty nifty emulator, but with a few hits and misses. To benign with, it gives the user complete control over the positioning of all the controls. Likewise, you could assign the emulator the designated amount of CPU usage and RAM resources among others. Although it doesn't have a Recents Apps section during its usage, you wouldn't need one as such.
This is because all the apps appear in a new tab and this near about negates the need for a Recents section. But even then if that is in your priority list, then you could install one from the Play Store. One major issue with this emulator is the fact that it is written in the Chinese language. Although you could switch to English from Settings, that calls for quite a lot of effort. In that case, you could refer to any of the alternatives mentioned in this list.
9. Appetize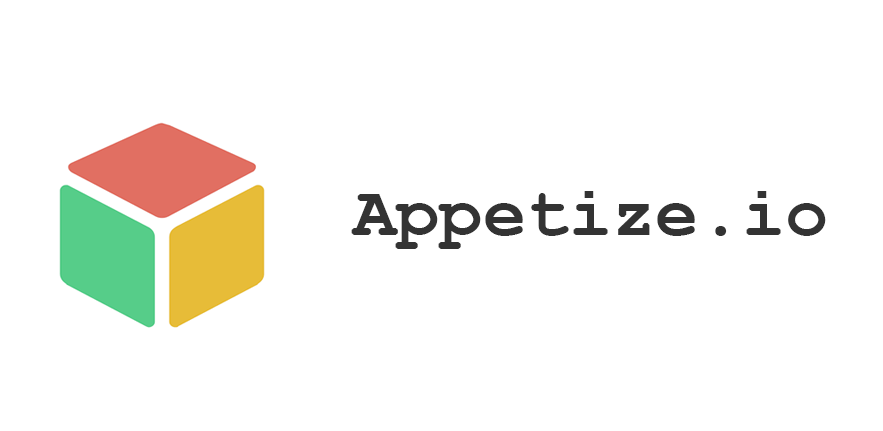 Similar to ARChon, Appetize doesn't have its standalone app, but it isn't an extension either. You could run it in any web browser of your choice with minimum effort. Simply upload the desired APK to their servers or type in the URL where the app has been uploaded, and the emulator will do the rest for you. It also allows you to control the resolution of the display or even toggle ADB and USB debugging.
Talking about its pricing strategy, it is free for one user for a total of 100 minutes. Otherwise, you will have to purchase its paid plans, which starts at $40 a month. So while it ends up saving some storage space on your device, yet you would continuously need a more than a decent internet connection to effectively use it.
10. Andy
This is a simple straight-forward app that does its job without any issues as such. You could try apps and games that don't require much RAM or CPU resources. But if you end playing games that require higher device resources or FPS, you might have to face occasional lags. So it could only run lite-weight apps at most, and its association with bloatware apps further adds to the trouble.
Furthermore, the app runs on Android 4.2.2 which itself proves to be a major hindrance for developers and gamers alike. The only plus point is the fact that it supports navigation via the keyboard, something that not many in this list could claim of. But for some, the downsides of this emulator outweigh the perks and hence they decide to give it a miss.
Concluding Remarks
So with this, we conclude the list of best Android emulators for Mac. We have mentioned around 10 different emulators, each having their benefits and disadvantages. While some focus on providing the best gaming experience, others are slightly tilted towards being developer-friendly. With that said, do let us know in the comments which emulator you ultimately settled for.
If you've any thoughts on Top Android Emulators for Mac | Run Android Apps and Games on Mac, then feel free to drop in below comment box. Also, please subscribe to our DigitBin YouTube channel for videos tutorials. Cheers!