Are you experiencing the annoying DF-DFERH-01 Google Play Store error code? You're not alone, so don't worry. This issue frequently appears on Android smartphones while attempting to download or update apps, which is annoying and confusing for users. This article will examine the reasons behind this problem and offer you quick fixes that work well for DF-DFERH-01 error and enjoy hassle-free full access to the Play Store.
Top Ways to Fix Google Play Store DF-DFERH-01 Error
When attempting to download or update an app from the Play Store, the DF-DFERH-01 Google Play Store error may appear. There are several potential causes, such as:
Your internet connection has an issue
Your Google Play account has an issue
An issue with the app itself
There are several things you may attempt to resolve the DF-DFERH-01 error:
1. Check Your Internet Connection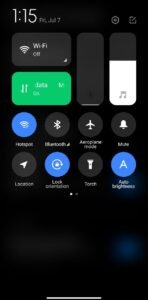 The first step in fixing the DF-DFERH-01 Google Play Store problem is to verify your internet connection. Make sure your network connection is solid and reliable.
This error may appear when the connection is poor or inconsistent. Try connecting to a different Wi-Fi network or temporarily switching to mobile data if you believe your current network is the problem.
An alternative is to power cycle your router, which involves switching it off, waiting a short while, and then turning it back on. This straightforward procedure frequently fixes network-related issues and could resolve the DF-DFERH-01 error.
2. Clear the Google Play Store app's cache and data
You can try clearing the app's cache and data to see if it fixes the DF-DFERH-01 problem on the Google Play Store. This is how:
Access the Settings on your smartphone.
After navigating to app settings, click All Applications/Manage Apps.
Locate the Google Play Store by scrolling down.
Select the option to clear the cache and data by opening the Storage options.
Tap OK to confirm.



This easy workaround might enable you to resume using the Play Store without interruption.
3. Reset App Preferences
You can reset your account settings to correct the issue. Take these actions:
Launch the Settings app.
Click Apps.
Select Manage Apps.
Select the three-dot icons.


Click on "Reset app Preferences"
Click "Reset Apps"

4. Check Date and Time Settings
Not having the right time on your device may also lead to this error, so make sure to check you have the right time configuration in your device to do it:
Navigate to the "Settings" app on your smartphone.
Tap the search bar and type "Date and time".
Select "Date & Time" and activate the "Set Time Automatically" option.
To make the adjustments take effect, restart your device.



5. Restart Your Device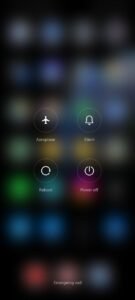 A simple restart can occasionally resolve software issues. In order to restart your device, do the following:
Once a pop-up menu displays, hold down the power button for a few seconds.
Press "Restart."
6. Factory Reset (Optional)
If none of the options listed above work, you may want to consider doing a factory reset on your device. Because this step will destroy all data on your phone, create a backup of your crucial files beforehand.
Navigate to the "Settings" app on your smartphone.
Navigate to "About Phone"
Select "Reset" or "Factory data reset."
Select "Erase all data (factory reset)" and confirm the action by following the on-screen prompts.



If you've tried all the above troubleshooting techniques and the DF-DFERH-01 problem still appears, it might be time to contact Google Play support.
Here are a few more steps to follow:
If an error is encountered while attempting to download a particular app, try searching for the app by name in the Play Store before attempting to download it again.
Last but not least, upgrading your Android operating system to the most recent version might assist in fixing any underlying problems.
Wrapping It Up
In summary, encountering the DF-DFERH-01 error on the Google Play Store might be annoying, but you can do a few things to fix it. Check your internet connection first, and then try changing networks or rebooting your router.
The Google Play Store app's cache and data should be cleared, your Google Play account's settings should be reset, and Google Play Services should be updated.
If everything else fails, think about contacting Google Play support for more guidance. If a mistake is app-specific, keep in mind to search for that app and think about updating your Android operating system.
By considering these steps, you may resolve the DF-DFERH-01 problem and continue to have a flawless Play Store experience.
If you've any thoughts on How to Fix Google Play Store Error DF-DFERH-01?, then feel free to drop in below comment box. Also, please subscribe to our DigitBin YouTube channel for videos tutorials. Cheers!