OnePlus devices have always been a matter of excitement. They are known for providing feature-rich devices at an affordable price. There are many shreds of evidence right in front of our eyes, from OnePlus One to OnePlus 7, all these devices have some of the best specs at hand and yet costs surprisingly lower than many of its competitors. However, with OnePlus 8 and 8 Pro, things are a little bit different. The device no doubts have the best in class specs but cost a bit more than what OnePlus usually puts a price tag of. So is the high price really justified this time or have OnePlus missed a trick or two. What can expect from OnePlus 9 and OP 9 Pro? Let's check out.
OnePlus 8 Pro: The Justified Hype?
OnePlus 8 and 8 Pro are the newest addition to the OnePlus family. Both these devices have some crazy features. To begin with, there's a 6.78 inch Fluid AMOLED capacitive touchscreen that has been making all the noise recently. This coupled with the 120Hz refresh rate makes the hype all the more justifiable. Apart from that, the Pro model also has to offer the latest Qualcomm SM8250 Snapdragon 865 chipset. This coupled with the 8 or 12GB of RAM and its enough to put its competitors to shame. Talking about the camera, there's a quad-camera setup with a 48+8+48+5MP camera and on the front, there is a single selfie camera with a 16MP wide-angle lens. All this is supported by a huge 4510mAh battery that supports 30W fast charging and wireless charging as well.
Have They Priced it Right?
Let's Compare
All these specs make it among the best offerings from OnePlus and also among the best in this price segment, or does it? As the saying goes, every coin has two sides and the same is the case here. All these features that you are getting from the BBK Electronics owned OEM definitely is top-notch, but at the price of $799 for the 12GB RAM + 256GB for OnePlus 8 and $999 for the same RAM/storage combination on OnePlus 8 Pro, have OnePlus deviated from its Unique Selling Proposition?
Take this, for example, the OnePlus 7T and OnePlus 8 has near about identical specs, with the differences being about 500mAH in battery and slight power of the chipset. The latter is quite understandable, as OnePlus 8 has shifted its focus to 5G, it had to go for the Qualcomm SM8250 Snapdragon 865 rather than OnePlus 7T's Qualcomm SM8150 Snapdragon 855+. But if we talk about the price difference, the base model of OnePlus 8 is $699 whereas the OnePlus 7T costs around US$500.
So will the users shell out an excess of $200, just to get an upgrade to 5G, which to be fair, hasn't been able to set its foot in many countries where OnePlus has a stronghold (including China and India). Adding to this, the 5G plans will be costlier than its 4G counterpart, another reason why people won't jump ships over to this latest offering from OnePlus. Therefore, we don't think in these countries people will switch over anytime soon, considering the OnePlus 7T already offers the best 4G chipset that you could get a hold-off, apart from the other goodies.
Is OnePlus 8 Pro any Good?
Likewise, the OnePlus 8 Pro sails in the same boat. The 128GB/8GB variant of this device costs $899 which is around $100 costlier than the starting price of OnePlus 7T Pro and quite surprisingly you are getting double the storage in the predecessor (256GB for OnePlus 7T Pro).  The same is the case with the higher variant of OnePlus 8 Pro. Costing around $999, you get 256GB/12GB, the same as the OnePlus 7T Pro Mclaren Edition is offering at £100 less, and yes the McLaren Edition also offers 5G, so we can't complain here.
Moreover, we are witnessing some users also raising issues about the hole-punch notch. Well, it is completely understandable, after all, no one likes a permanent distraction on their display, no matter how small it is. What is quite strange is the fact that in its predecessor, OnePlus has very easily handled this problem in the form of a pop-up selfie camera. So ditching this pop-up camera and instead of going for the notch might surprise quite a few by this decision of the Chinese OEM.
All in all, we forget to mention the wireless charging that OnePlus has introduced in both new models. Called the Warp Charge 30 Wireless technology, you will have to spend around $80 more, just to enjoy this feature. Well, it seems they are taking a cue from Apple's book.
So, all the above-mentioned points make it even more difficult to argue why one should opt for the OnePlus 8 and OnePlus 8 Pro when their predecessor offers identical features at low prices. All this brings us to one very important question, how should the OnePlus 9 be, in terms of specs and pricing strategy. Well, let us check out.
OnePlus 9: Features and Price?
Well, we all know it is quite early talking about the OnePlus 9 when it has barely been a few days since the release of OnePlus 8 and its Pro variant. But anyway, let's discuss what all should the OEM do in the next variant, to rectify the shortcomings that are there in recently launched devices.
To begin with, the device will be having at least a 120hz refresh rate and the screen size should be near about 6.8-6.9 inches and it should be touching 7″ in the Pro variant. Launching next year, the device will surely have OxygenOS 11 based on Android 11 out of the box and could very well be supporting Android 12 Developer Preview by the time it launches. Talking about the storage there will at least be 256GB in the OnePlus 9 and could go all the way up to 1TB in the Pro model. Although it might sound quite insane, yet devices like the Asus ROG Phone 2 are already offering 1TB of internal storage, so it is quite normal for OnePlus to follow this trend a year later.
Similarly, both these devices can come with 12GB of RAM in its highest variant, which could probably be in the lower variants of OnePlus 9 and Pro. Likewise, OnePlus always goes for the best Adreno GPU which is available at the launch time, so it is anything but obvious that both the OnePlus devices would be having GPU higher than Adreno 650, granted it is available at that time.
Let's now talk about the camera, shall we? Since they have ditched the pop-up selfie camera and went ahead with the notch one, there is no reason why they wouldn't continue with it. Moreover, it will be a hole-punch notch style rather than the water drop or the one we saw in the iPhone X because the latter types of notches aren't pleasing or liked by most of the users. You may also expect the Oneplus Concept One style disappearing camera which when you switch on the camera app, the glass changes the tint to transparent and the lenses appear at the back.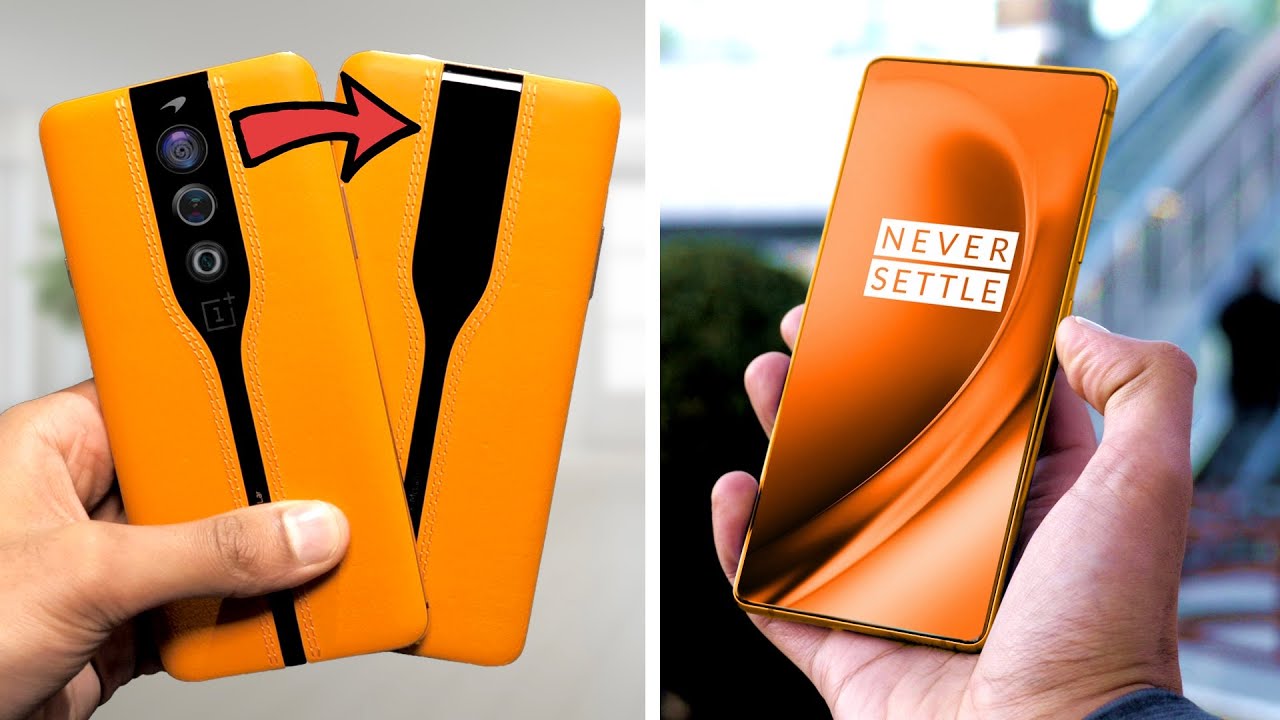 Although the camera setup will be quad and could be penta in the Pro model, the megapixels are anyone's guess. We could also see the battery increased up to 5000mAh in the OnePlus 9 and could be raked up to 6000mAh in the Pro model with the fast charging still in place in both the models. However, it could be increased anywhere between 35W to 40W, at least in the Pro model. This is because the OnePlus 7T and OnePlus 8 has 3800mAh and 4300mAH battery, yet still supports 30W charging, therefore it only makes sense that if they are going ahead with an increased battery juice, so should be the increased watt of the wireless charging technology.
This now brings us to an all-important question, how should it be priced. The OnePlus 9 lower RAM/ROM variant could be priced around $750 whereas its higher model could range $850. On the other hand, the lower variant of the OnePlus 9 Pro could be within touching distance of $1000 mark (around $950), whereas the higher variant could be priced at $1100. Well, these are just the speculative pricing scheme, judging by how its previous units have been priced in comparison to their newer build.
Tentative Specifications of OnePlus 9
Tech

– CDMA, HSDPA, LTE, 5G (Dual 5G)

Display

– Fluid Full-AMOLED capacitive touchscreen with 600 PPI and 1B colours along with 120Hz Refresh Rate

OS

– Android 11

Chipset

– Qualcomm Snapdragon 865+

Battery

– 5000 mAh with 40W Fast Charge

Screen Size

  – ∼ 6.8 inches with Latest Gorilla Glass with Alloy Body

Storage

– 526 GB ROM and 12 GB RAM

Camera

– 64 MP with quad-camera setup and 20 MP Selfie Cam (Pop-Up)
Connectivity – Wi-Fi 802.11, dual-band, Wi-Fi Direct, DLNA and hotspot Bluetooth 5.1
So Should I Go for OnePlus 8/8Pro?
Well, it ultimately boils down to personal preferences. For example, if you are looking for an affordable flagship, then you have devices from Oppo, Vivo, and Xiaomi. Granted, for some of you out there, these OEMs might never be on the same level as OnePlus. But all these smartphone manufacturers have greatly improved over a couple of years and are offering some feature-rich devices without even burning a hole in your pockets.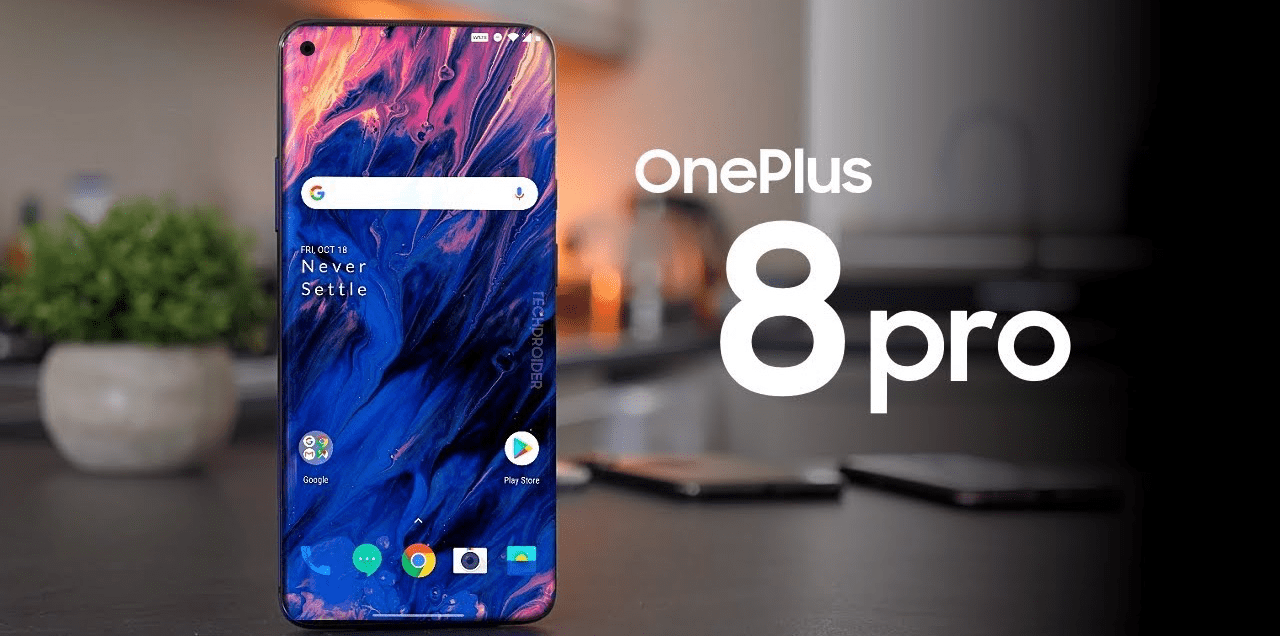 On the other hand, if you are more of a camera fanatic, then OnePlus might disappoint you a bit. Look, by no means, we are saying the OnePlus 8 and 8 Pro cameras are bad, it is just that at the same price or adding a few bucks, you could get smartphones with much better camera quality. For example, the 12/128GB of Samsung Galaxy S20, Google Pixel 4XL, and the Huawei P40 Pro all have many similar specs (or even better in some cases) and are priced similar to the OnePlus 8 Pro, but they all at their level best when it comes to the camera department.
Anyways, let's give it credit where it is due. To begin with, it is hard to argue against its near-about perfect stock Android OS experience aka OxygenOS. Furthermore, it offers tons of customization options, but without making it up to look like bloatware. So at a slightly higher price plateau, you are looking at one of the best overall 5G Android devices currently in the market.
Furthermore, a few days back OnePlus released the official price for both these devices, and true to the rumour mills, they have indeed made it a lot cheaper than the US counterpart. For example, the OnePlus 8 12GB variant in India is priced at around $150 cheaper than the US price. Furthermore, the OnePlus 8 Pro starting variant is around $180 cheaper than in the US. The pricing in China is also similar to the Indian prices and since these two countries are the major stronghold for OnePlus, it seems it might be able to reclaim its lost ground if any.
Editors Note: With this, we conclude our guide. But before rounding off, we would love to hear your views on this. Are you planning to make a purchase or have some other device lined up on your mind? And if the latter is the case, then what is the main reason for choosing this device over the one that OnePlus has in store.
If you've any thoughts on OnePlus 9 | What can you Expect from Next OnePlus Device, then feel free to drop in below comment box. Also, please subscribe to our DigitBin YouTube channel for videos tutorials. Cheers!