The trend of LAN gaming has been in existence since long back. However, earlier, it was much limited, with only LAN parties and a few more consoles. But along with time, this local multiplayer system has gone through severe developments and improvements. And if you still dream about the nostalgia of the old-time screen-sharing moments, well, it now has more options available than ever. With new gaming technology, now you can enjoy high-quality Local LAN games on Your windows PC. And moreover, you can add up to 20 players at the same party to enjoy the gaming experience.
LAN basically stands for Local Area Network, where users can use a computer connected to others through a LAN connection. This is specially used for multiplayer gaming purposes with friends and family. When six or more people connect over a single LAN network, it is then called a LAN party. So, establishing a network is pretty easy, but what's more challenging is finding the perfect games to play. When it comes to Android, several games are available for the platform. But PC games are much harder to search for. As a result, we thought about discussing some dedicated LAN games for PC you might love to play.
If you and your friend are already done with the LAN party setup, and re looking for some fantastic games to play together then we have a great list for you. Although there are hundreds of game titles, you can choose to play for. We have done the extensive research for you and came up with some of the best Local LAN games for your windows gaming machine. So sit back, relax, and enjoy these games! The following games are very stable for multiplayer gaming and include amazing gameplay, storyline, and controls:
Best Local Games For PC
Here we have a list of the Best local LAN games for PC regardless of any specific category or genre.
1. Vikings – Wolves of Midgard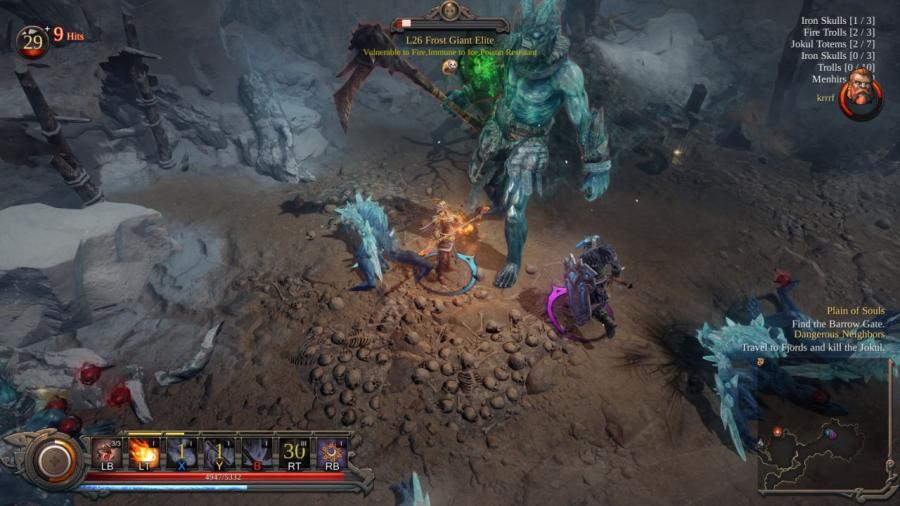 Vikings is an action game developed by the Slovak studio Games farm. The game displays a fantasy world inspired by Norse mythology. It is an award-winning game for its gameplay and graphic visuals. Players can create custom characters regardless of gender and appearance. Since Vikings feature an open-world environment so, players can roam around the cities, valleys, tombs, etc.
Besides the main storyline, it brings up many more quests to heat things up. Players can either choose to run on previously completed maps or carry on with the raid missions to make comprehensive progress in the storyline. It has both single and multiplayer options. However, the multiplayer option supports LAN and enables at most two players at a time.
2. Double Dragon Neon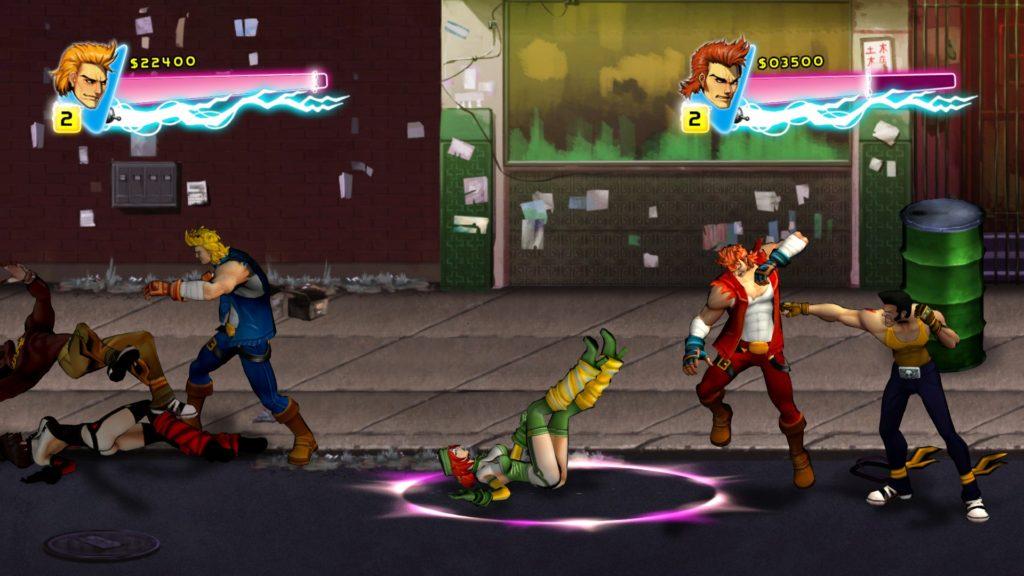 Double Dragon Neon, developed by WayForward Technologies, is another part of the Double Dragon Series. The gameplay is quite an interesting one where players take the role of martial artists Billy Lee and Jimmy Lee. The game features a good storyline where Billy and Jimmy fight all their way to rescue Marian from the gang of the Shadow Warriors. Your Journey starts on the streets of the city, and as you move forward, you discover some thrilling locations on your go.
You will need to collect sodas and money to buy other items from the shop. As a martial artist, you will be provided with amazing moves, including punches, power kicks, jumps, and dodging attacks. If players manage to perfectly time their attacks, it gets even more powerful, causing maximum damage to enemies. Moreover, if you team up as a double-player game, it gets furthermore interesting to play as one can revive another when needed.
3. Gauntlet: Slayer Edition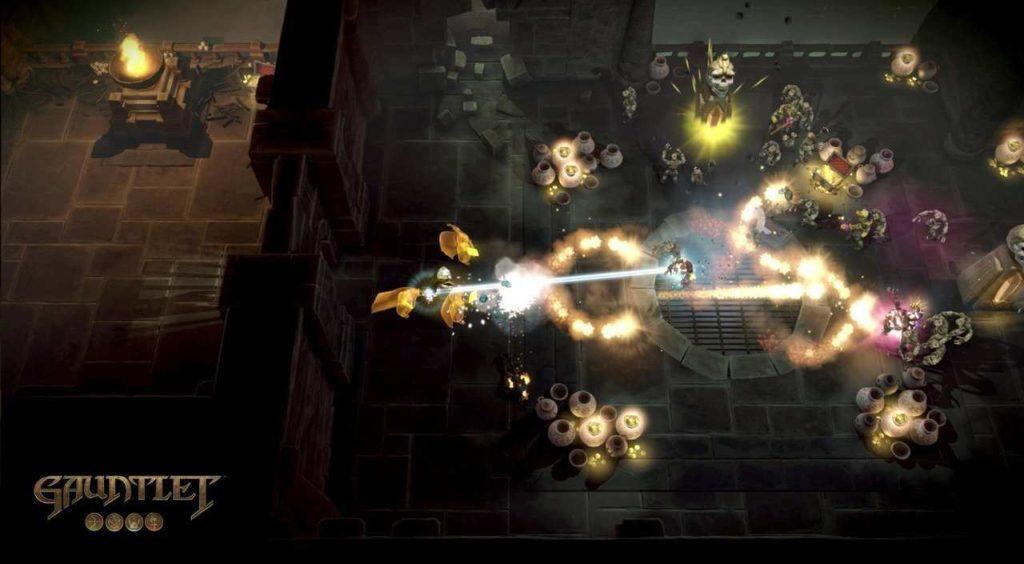 Gauntlet: Slayer Edition is a rack and slash, a top-down game that received great reviews from the critics. It was developed by the Arrowhead Game Studios and released in 2014. Although it does come with some sort of an awkward interface, the game is yet much fun to play. Moreover, this dungeon-crawling action blends a mixture of innovation and ultimate challenges.
Enabling up to four-player multiplayer, play as one of the most powerful and distinct heroes featuring Thor the Warrior, Merlin as Wizard, Thyra the Valkyrie, and the Elf. Explore the procedurally generated maps as you fight against the evil monsters. Levels are generated randomly with unique challenges forwarding to your way as you go defeating the darkness.
4. BlazeRush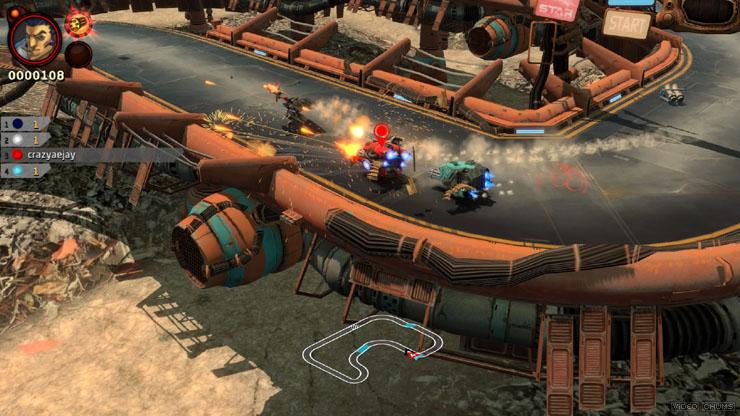 Next, the BlazeRush a vehicle combat game with several modes. Developed by the Targem Games, the gameplay follows a pretty simple storyline. It features three planets that are suitable for life. These planets undergo severe global changes as you keep progressing in your game. Plus, it offers three gaming modes to explore Survival, King of the Hill, and Race mode.
Unlike other normal racing games, your only mission is to cross the finish line first. But there are twists as you can pick up various weapons on your run. These weapons can be used either for harming others or for your own defence. Besides, you will get nitro boosters, rocket boosters, and pulse to generate ultimate speed in your vehicle. And as you can split screens up to 4 players, therefore playing with friends becomes even more fun experience.
5. Brothers: A Tale of Two Sons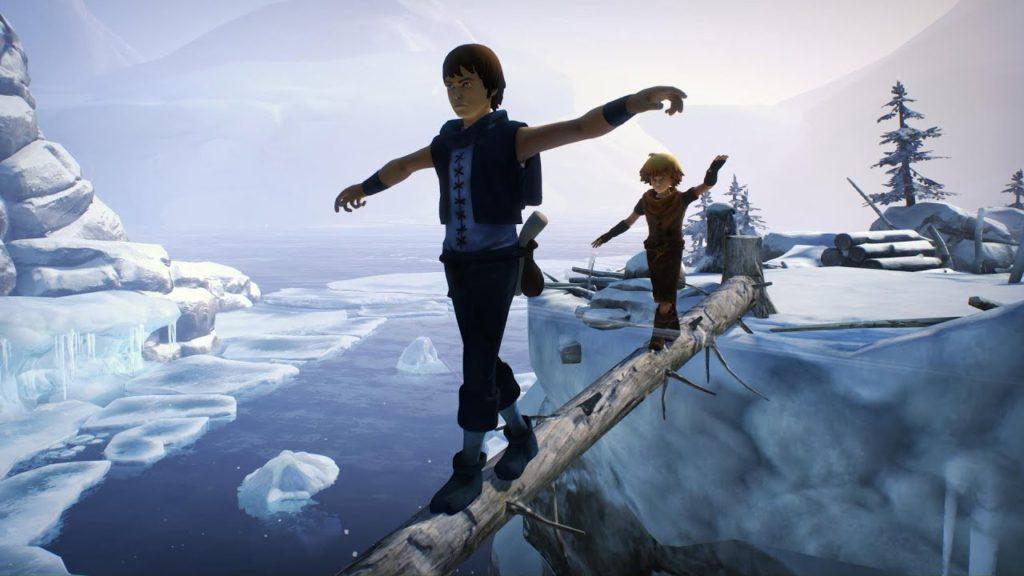 This one is more of an adventure game developed by the Starbreeze Studios. The tale of these two sons follows an amazing storyline throughout its gameplay. The two brothers Naiee and Naia, move out in search of water from the tree of life to save their ill father. Through their journey, they come up with great dangers like wolves, wild dogs, local bully, and more. Moreover, they save many other people while exploring the world in their search.
The complete game is represented from a third-person perspective. You play as one of the brothers, the elder one being, the stronger one, and the younger one tackling difficult situations. You make progress in the game by solving several puzzles and manipulating the brothers to act differently depending on the situation. These things make the game more challenging, as well as interesting. However, the dialogues are in some fictional language; therefore the complete story is being conveyed through gestures and actions.
6. Mortal Kombat X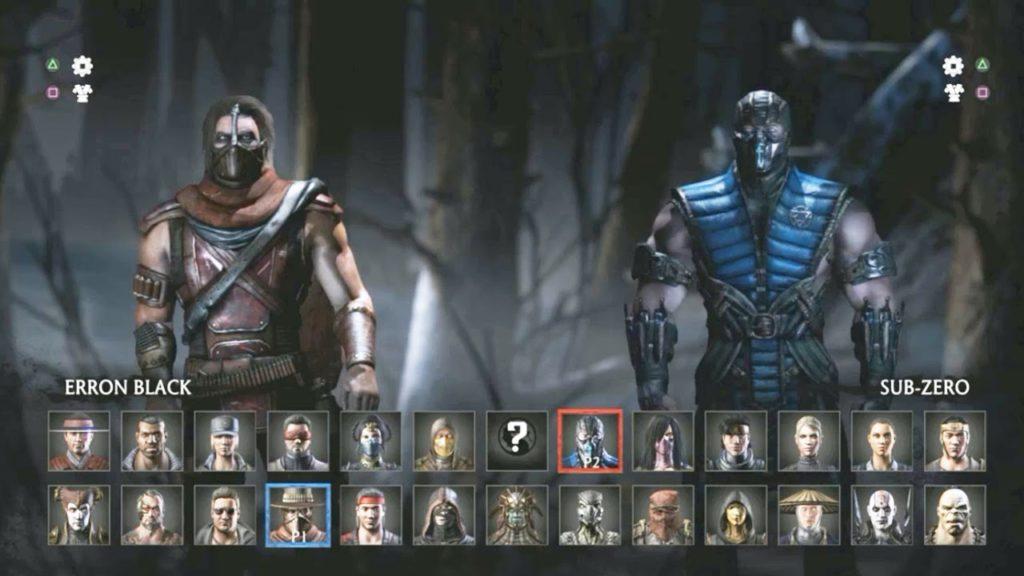 Mortal Kombat is undoubtedly one of the most popular fighting game series. Similar to its previous versions, Mortal Kombat X features two characters that fight against each other to win every match. Now, you can either play with your friend or a computer-controlled character. Players can choose from a number of thrilling characters with unique moves and powers. Moreover, you can also interact with the background scenery and use normal objects as weapons.
The Mortal Kombat X inherits most features from its prequel while introducing more features with it. There are Energy meter, Health meter, and Stamina meter, each having their own significant usage. Fight your enemies with your special and X-Ray moves while defeating them with your trademark shots.
7. Never Alone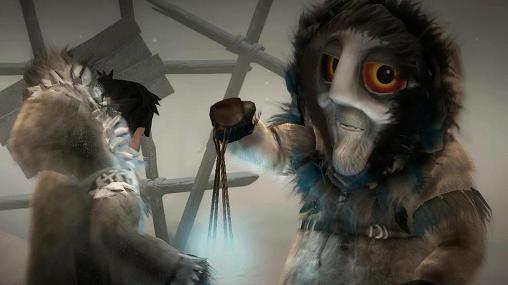 Never Alone, also called as Kisima Ingitchuna is a puzzle-adventure game. The entire game is based on an Inupiaq tale Kunuuksaayuka. It has already received a number of awards, including the British Academy award for making the best debut. As the gamer, you switch between the role of a girl named Nuna and her Arctic Fox.
It is more of a puzzling game where you need to swap between the girl and her fox. With each having their own uniqueness, you need to take advantage of their powers, depending on the situation. The complete story is conveyed as an oral tale. The visuals look quite impressive, displaying a whole atmospheric puzzle along with the main plot that rotates around discovering the blizzard that damaged Nuna's Village.
8. Trials Fusion

Trials Fusion is the fifth instalment in the Trials series, a racing game developed by RedLynx. It has earned some good reputation for its amazing controls, settings, and futuristic graphics. However, it inherits many similarities from the earlier versions of the series. Being the controller, you are a motorcycle rider who rides along his path escaping from the obstacles.
It is completely physics-based and uses 3D graphics for better effects. However, players ride through a 2D plane, moving either forward or backwards. Plus, you can further perform stunts such as wheelies and stoppies by accurately shifting your weight accordingly. As you reach near the end, the difficulty level increases, demanding more effort on your control. Moreover, Track Fusion allows you to create custom courses through its track editor feature.
9. Rocks Of Ages 2: Bigger & Boulder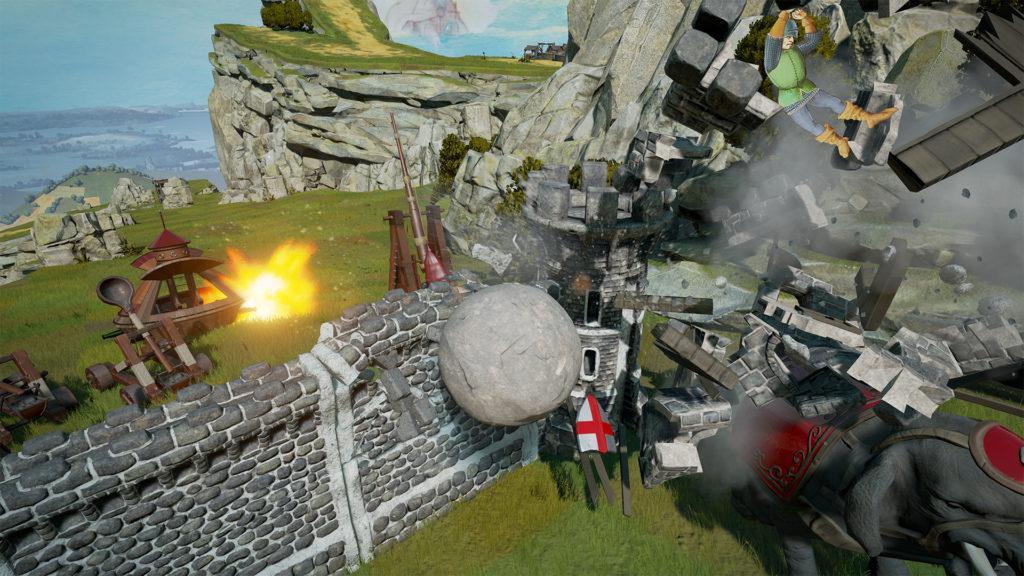 Rocks of Ages 2 is the sequel of 2011s Rock of Ages, which is a rock-racing & tower defense game. This game was developed by ACE Team and was published back in 2017 by Atlus. It comes with a 4P Multiplayer option and enhanced features, graphics, and great physics. Explore this tower defense game with giant rolling rocks capturing different styles of sculptures on it.
You will have to create big boulders and roll them towards your enemy's way that makes powerful destruction causing a great amount of damage. The faster you roll them, the more destruction they make. Besides, the interesting thing is that attacks are made from both sides, thus making things more challenging. Moreover, considerable enhancements can be seen considering its multiplayer feature. You can either local split-screen with a friend or play with four players online in 2vs2 deathmatches.
10. Rocket League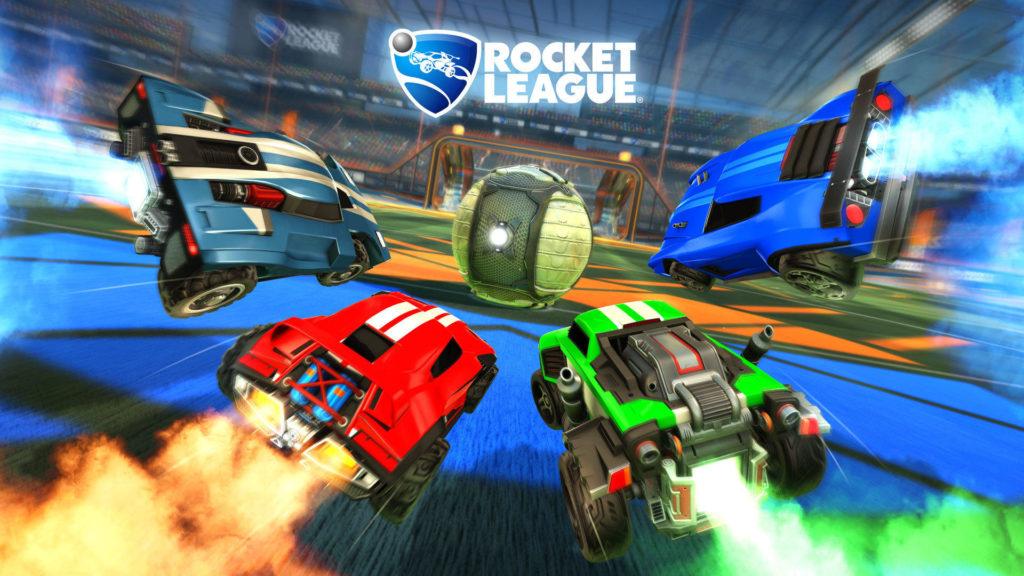 Experience this unfamiliar soccer sport with rocket-engine powerful vehicles published by Psyonix. The game has received praisings for its gameplay and effects. Players land with powerful rocket-engine cars in amazing places and hit a ball to make goals. Although the ball is much bigger in size as compared to the cars, so you need to make hard hits. Moreover, you can even make cars jump on the air to hit the ball.
The matches are held of nearly about five minutes, where players make as much goal as they can. During the run, you can pick up speed boosters to generate more momentum while hitting the ball. In the case of tied matches, it is held over time until the winner is decided. You can play up to 4vs4 multiplayer matches over LAN, which feel even better. Overall, it is an amazing game with short time gameplays and a unique concept that evokes curiosity.
11. Divinity: Original Sin 2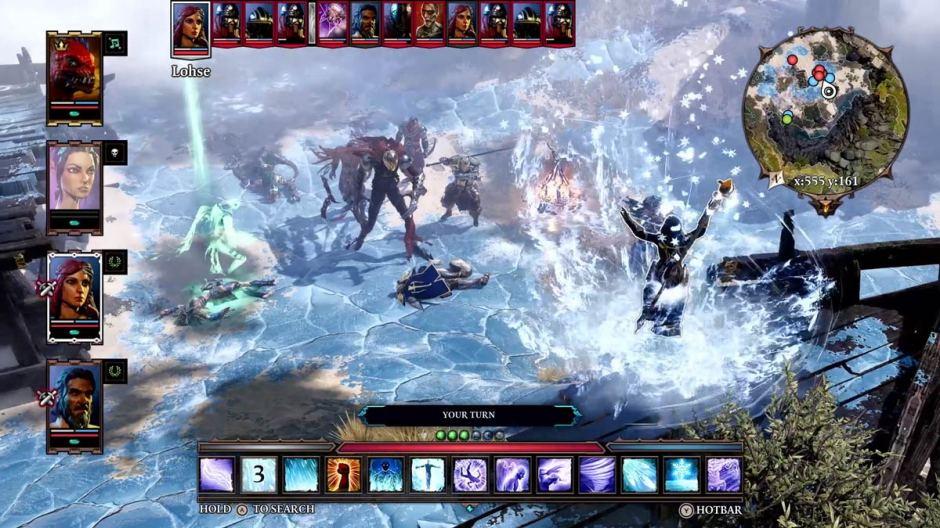 This is a sequel of the Divinity Original Sin, a role-playing game. It is considered as one of the best role-playing games that received universal acclaim and much praisings. It proved to be a grand success by selling over 2 million copies in just two months. Similar to the previous instalment, players can choose to go completely solo with a single character.
There are several pre-built characters available to choose from. In addition, players can further create custom characters, select their origin, stats, gender, etc. You can move to your party with up to 3 more friends, with each being able to individually control their characters. It the go, players can split up accordingly, handling battles with enemies through various tricks and tactics. Furthermore, players can even mix up and change their skills or fight in the competitive multiplayer mode battling against each other.
12. Nidhogg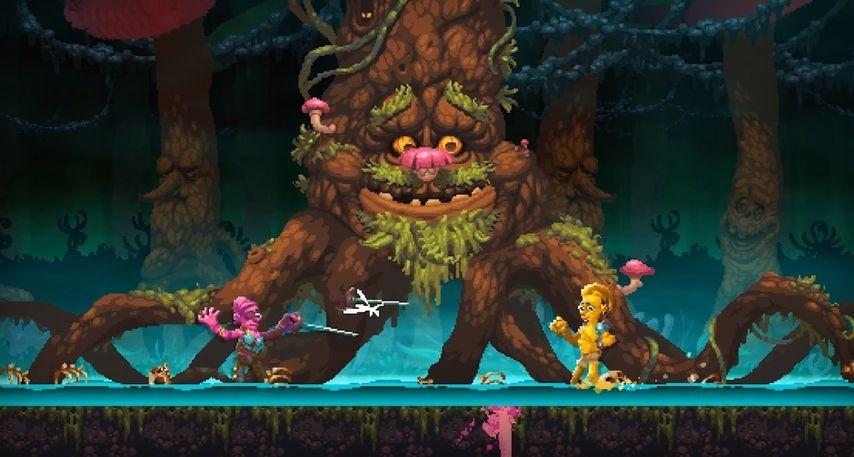 Nidhogg is a two-player fighting game inspired by 1984's Great Swordsman. It offers a side-scrolling environment where two players play a fast-paced sword fight. It already holds several awards, Indiecade Game Design Award and Nuovo award are few on the list.
As a player, you can hold your sword either low, medium, or high, depending on your wish. All you need to do is keep changing your sword height looking to hit your opponent. As soon as you hit the other person's body, it makes them unarmed. Besides, you can also jump, kick, run, throw your swords, slide, dive, and fistfight. The one who reaches their opponent's side first wins the match. You can either choose to play single-player or go local and online multiplayer.
13. Dungeon Defenders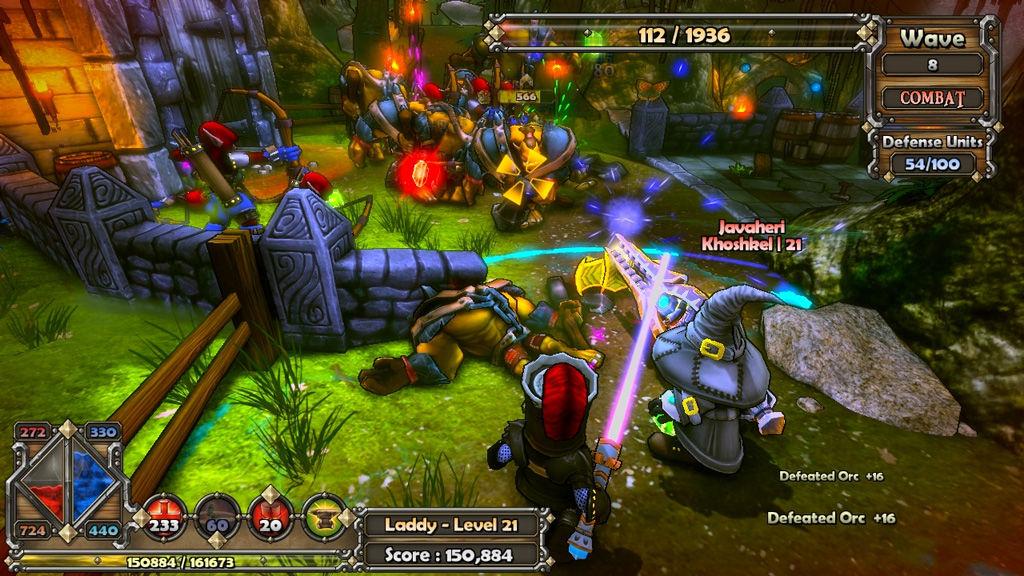 It is quite clear from the name that Dungeon Defenders is a tower defence game. The complete game is set up in a world of fantasy where you have to manage the warriors and wizards apprentices and save them from monsters. It has proved to be a blunder for the publishers with a massive sell. Dungeon Defender is a blend of the tower-defence, action & adventure game.
Here players need to protect the powerful crystals from the hordes of monsters by building towers, maintaining and upgrading them. Some levels in the game consist of boss battles to spice things up, indeed making things more challenging. You can use various traps and defences to hold back the monsters. Although a limited amount of defences will be available, you can access more mana by killing monsters. The types of monsters and challenges are influenced by the difficulty level set by the host player.
14. Tooth & Tail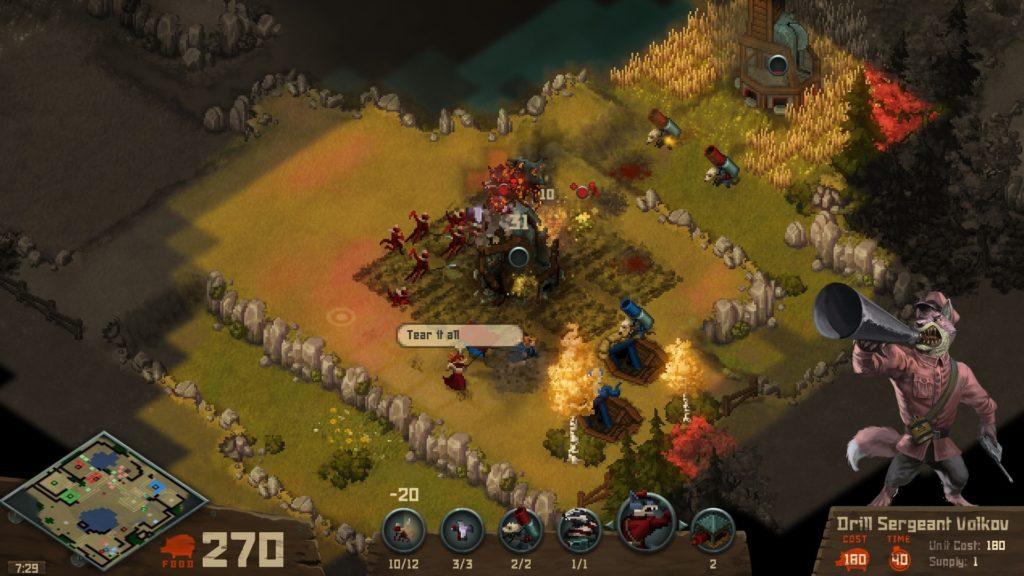 This is basically a strategy game set up in a much realistic situation. It featured a society of anthropomorphic animals at a very serious time period when they were facing food shortages. This eventually resulted in the uprising of political parties with a variety of perspectives to obtain more food supplies. It supports single-player mode, online multiplayer as well as local split-screen.
If you choose to go with the single-player mode, you can carry on moving by completing each level accordingly. With each new levels come new challenges, and you need to make better strategies to solve them. Whereas in the multiplayer mode, progress is made depending on the ranked and unranked matches. At most, four players can join at a single time in which you can either choose to team up as 2vs2 or play single where the winner is the one who stands till the last.
15. Bud Spencer & Terence Hill: Slaps and Beans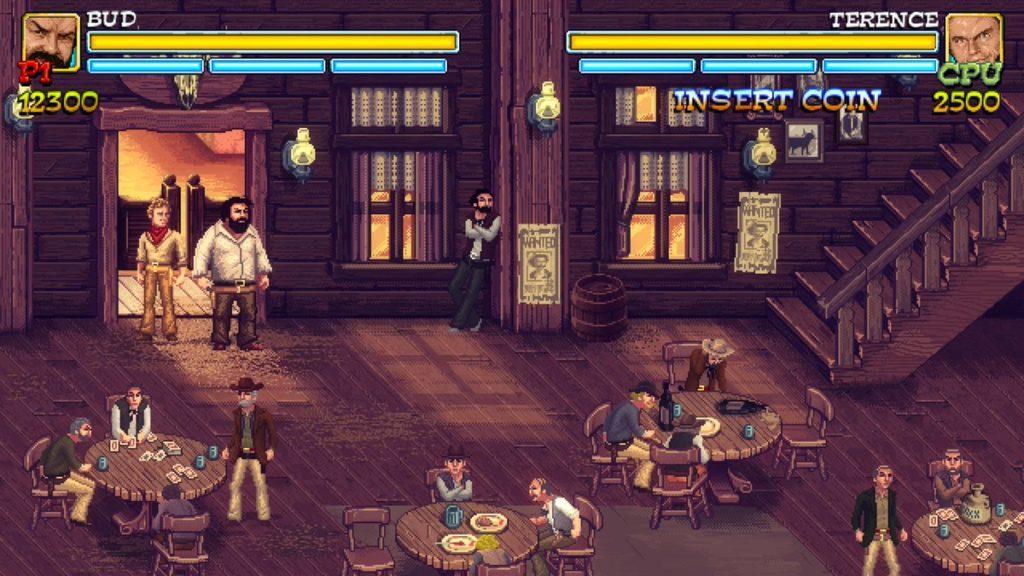 Inspired by the Italian duo actors Bud Spencer and Terence Hill, the Bud Spencer & Terence Hill: Slaps and Beans game was developed. It is a beat'em up game that offers a side-scrolling interface. The game is basically a tribute to the great actors, and so all its settings are based on the filmography style.
The game features some advanced combat mechanics that improvises the fistfight techniques of both the heroes. In many situations, you might need to use the special skills of Bud and Terence to keep digging deeper into the game. However, that class of this game is clearly reflected in the actions of both the heroes, reminding them of their evergreen movies.
16. Counter-Strike
Counterstrike is the most popular LAN Multiplayer Game FPS Game. The concept is simple you are either the Terrorists or the Counter-Terrorists. And objectives are provided which include capturing a base or defusing a bomb in order to win over the counterparts. It is party LAN game and you can connect over 10 players and play the game. If you are seriously looking for a LAN game with a bunch of friends who can take terrorists and anti-terrorist sides than Counterstrike is the one you should watch out for.
17. Team Fortress 2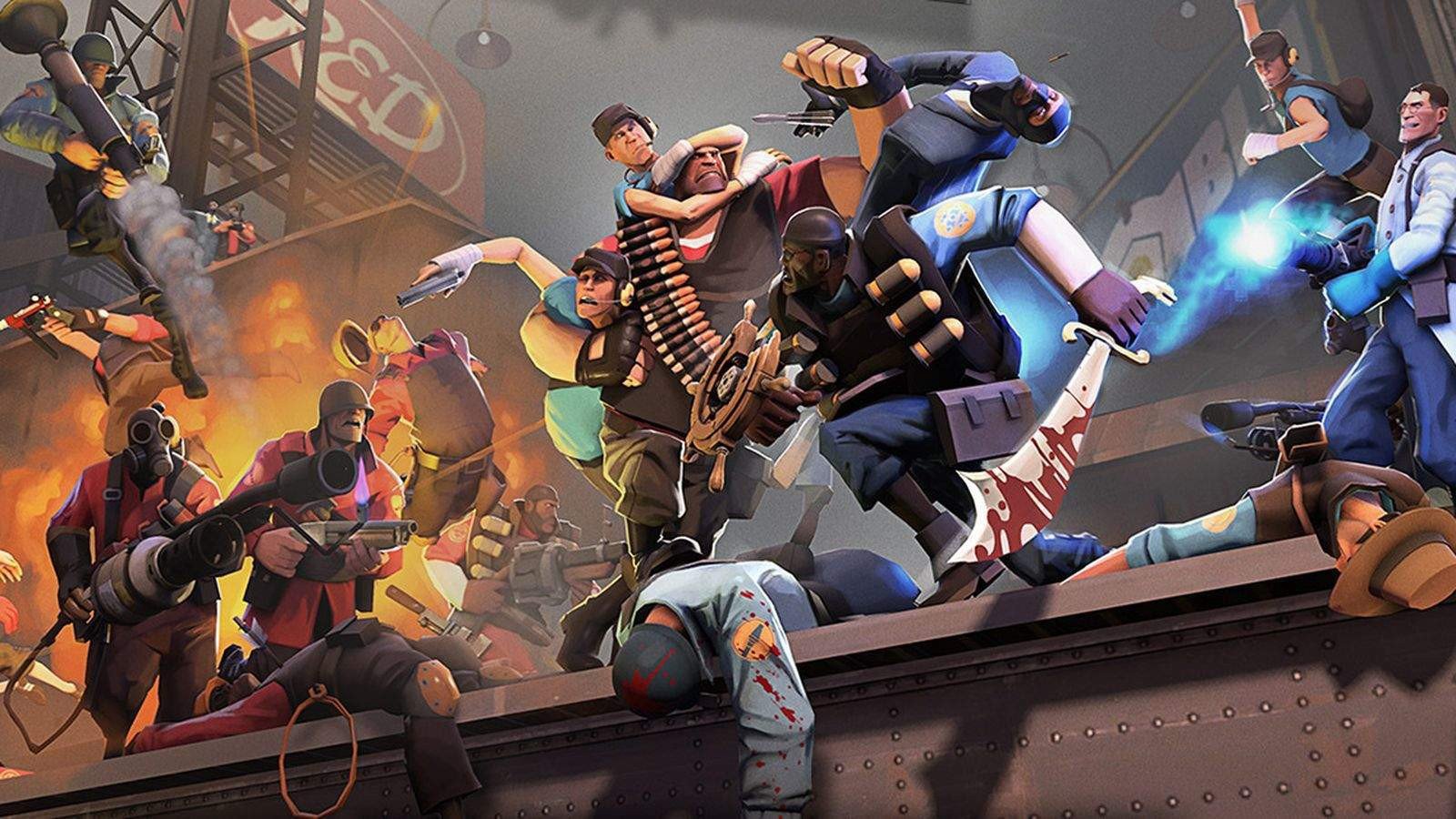 A popular LAN Party shooter game. A free-to-play game with the sole motive to kill your enemies. Though the game has no storyline you either need to attack other opponents or save your location but playing it with your friends make it a fun and action-packed gaming for sure. Players can choose to play as one of nine characters in each team, each has its own unique strengths, weaknesses, and weapons. A balance of these classes is required in order to accomplish objectives efficiently. There are also different game modes with different objectives. A best fun game to play with a large number of friends over a LAN Co-Op.
The Editor's Desk
This brings us to the end of this article. I'm sure you will love these LAN games for multiplayer, and with the amazing gaming experience, the game will keep you entertained for days. These are just the top titles, and we are planning to increase the list as new games launch in. So make sure to bookmark us to stay updated!
If you've any thoughts on Best Local LAN Games For Windows [10/8.1/8/7] PC to Play Locally, then feel free to drop in below comment box. Also, please subscribe to our DigitBin YouTube channel for videos tutorials. Cheers!