Youtube has definitely done a great job so far. It has loads of content to consume and all the essential features you could expect from any streaming service. However, when it comes to our expectations, there is always something less. And that is where the YouTube Tweaks come into the role. The tweaks come up with more improved features providing us with more facilities and enhancing our streaming experience. And as we speak of a YouTube Tweak for iPhone, uYouPlus has lately been a very popular choice.
Now, there are a lot of other YouTube Tweaks available for iPhones or any other iOS devices. However, when it comes to the best, uYouPlus certainly has an edge over the others. This is because of the bundle of features it provides and its quality of service. uYouPlus keeps getting periodic updates which is why it is even available for iOS 15 and 16 as well. But the main catch here is users certainly find it troublesome to install uYouPlus on iPhones. As a result, in this article, we will break down everything you need to know about uYouPlus and how to install it on your iOS device.
What is uYouPlus?
uYouPlus is a YouTube tweak for the official YouTube app that can be found on the App Store. With this tweak, you get access to tons of additional features that YouTube doesn't provide. Most importantly, uYouPlus takes care of the ads that keep popping up in between the videos, and that's the best part about it.
It was basically developed for jailbroken iOS devices. But later an IPA file was also introduced so that it could be sideloaded on a non-jailbreak device as well. And this version of the uYouPlus made it a hugely popular and widely used YouTube tweak. As you download and install the IPA file on your device, it automatically merges with the original YouTube app.
The next time you launch YouTube on your iPhone, you will now see a 'uYou' icon at the bottom-right corner. This is where you will be able to access all the tweaked features and enhance your streaming experience for the best.
uYou+ Tweak Features
uYouPlus generally fills your regular YouTube app with a lot of new interesting features. It simply increases your accessibility and enhances your streaming experience. The following list mentions all the advantages and additional features that you get with uYouPlus Tweak.
Removes YouTube ads.
Allows saving audio and videos on the camera roll.
Allows downloading audio, videos, and YouTube shorts at up to 4k video quality.
Shows dislike numbers on videos.
Supports all video formats including MP4 + WebM at 30fps, 50fps, and 60fps.
Enables video playback on all YouTube videos.
Enables Picture-in-Picture (PiP) mode.
Supports mini-player.
Features Playback speed controls.
Supports scrubbing or controls from Control Center.
Supports iPad layout.
Gesture controls on video (Swipe controls to adjust volume, brightness, and Seek.)
Provides sideloaded IPA.
Provides in-app settings.
Comes with support for Cercube and DLEasy migration.
How to Install uYouPlus on iPhone?
In this step-by-step guide, we will basically see how you can install uYouPlus using either Altstore or Sideloadly. So, make sure to follow every step carefully.
Firstly, download the IPA file from the link.
Next, open the Sideloadly application on your device. If you haven't already installed the software, make sure to download it from the links below.


---

Sideloadly for Windows -32 bit, | Sideloadly for Windows -64 bit, | Sideloadly for Mac

---

Once, you have all the tools, connect your iPhone to your PC/ Laptop using a USB.
Now, click on the IPA icon and find the uYouPlus IPA file you have downloaded
Enter your iOS Apple ID to sign in. Provide the credential correctly.

Finally, click on the Start button to install the uYouPlus IPA file.
In the end, enter your Apple ID password correctly for the rest of the process to take place.
Once the IPA file has been installed and verified, you will need to grant it permission to use apps from a developer account. Also, make sure that the developer account is linked to the Apple ID you previously provided. Now, to allow it access, follow the steps mentioned below:
Launch device Settings on your iPhone.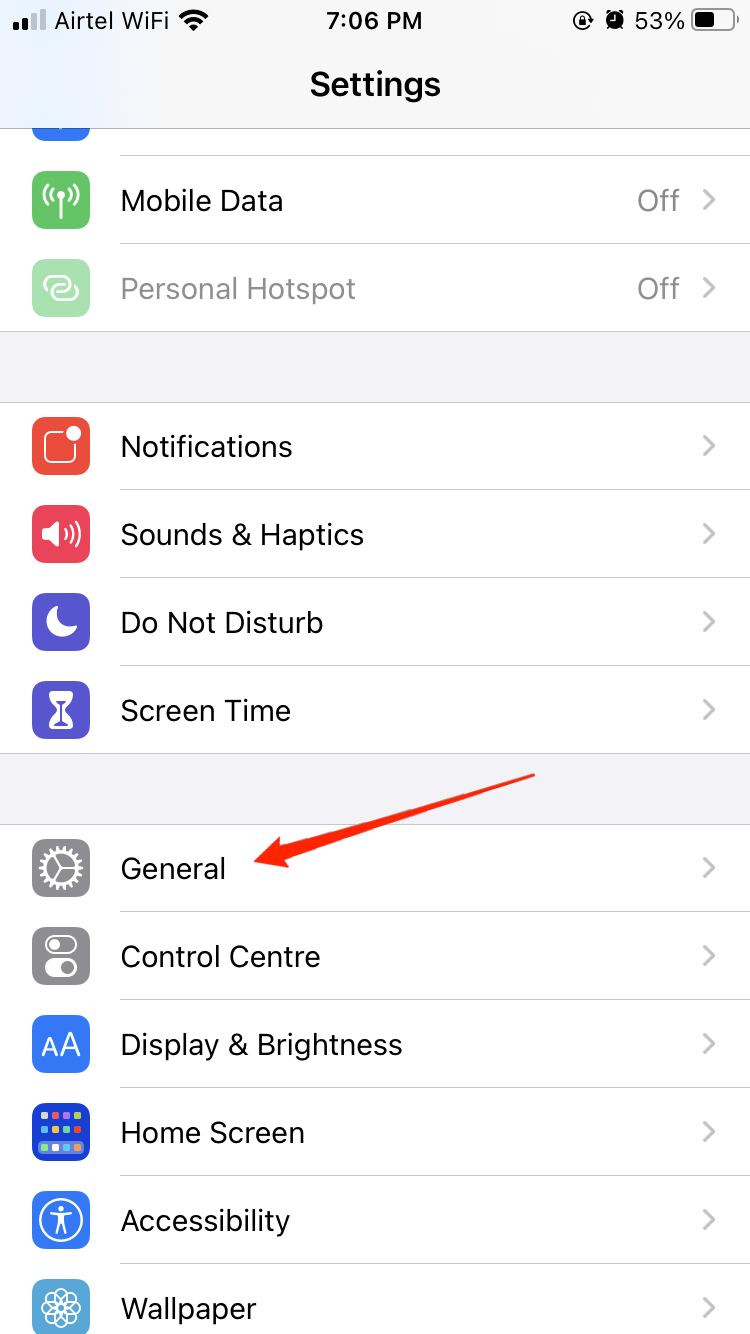 Go to General and tap on Profile & Device Management.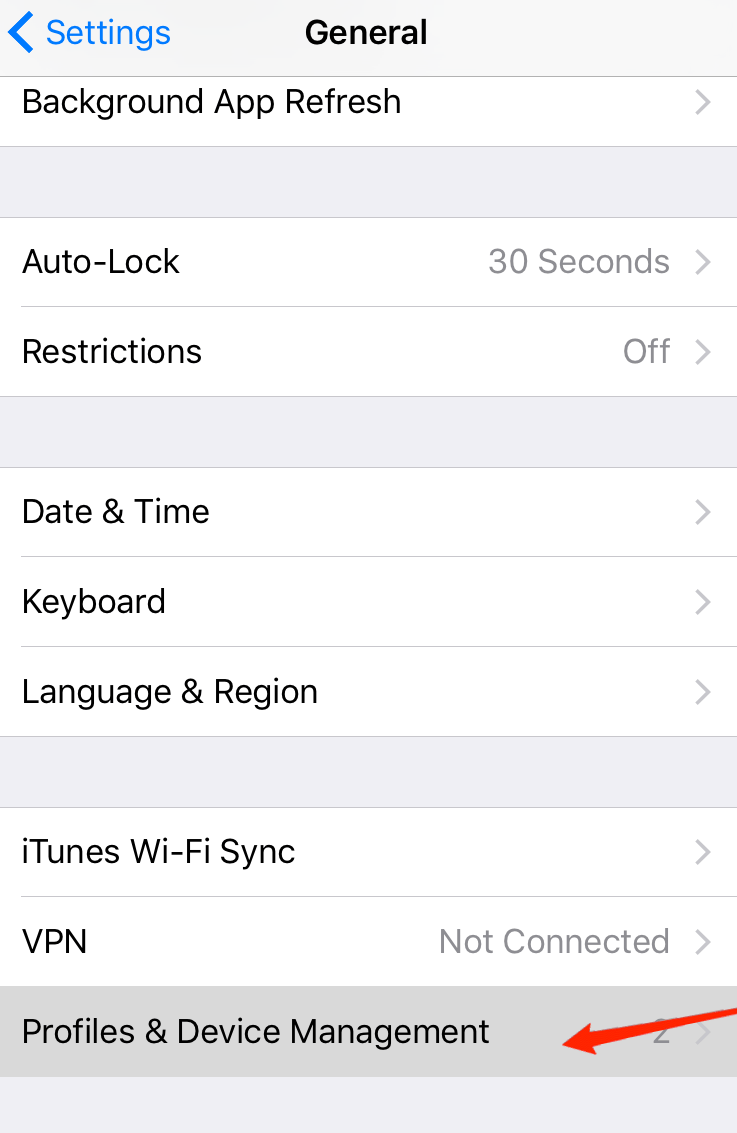 Tap on the developer app containing your email.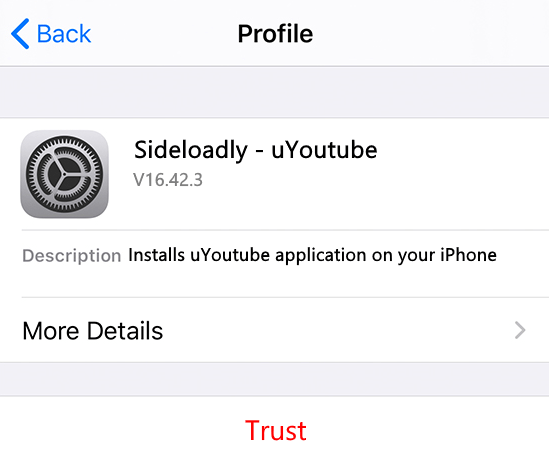 And lastly, click on the Trust button to grant it permission to run efficiently.
Installing uYouPlus With Cydia Impactor
Alternatively, there is another way to install uYouPlus on your iPhone. And that is via using the Cydia Impactor. Although the Cydia Impactor is currently not working, we hope to see it back in action very soon. Until then, you might also prefer to use Altstore. However, here are the steps you need to follow if you want to try Cydia.
First, of first, download the uYouPlus IPA file.
Now, download the Cydia Impactor on your Mac/ PC. You can download Cydia Impactor from this link.
Connect your iPhone to your Laptop/ PC.
Launch Cydia Impactor and simply drag and drop the IPA file previously downloaded.
Next, Cydia will ask for your Apple ID and Password in order to log in to the IPA file.
Once the IPA file has been installed, simply launch the Settings app on your iPhone.
Go to General and tap on Profiles And Device Management.
Now, look for the profile containing your Apple ID and click on it.
Tap on the Trust button to allow it to run on your device.
Conclusion
YouTube definitely provides a great service and fulfills most of the requirements we can have from a streaming service. However, if you do not have a premium account, those continuous ads in between the videos might make it a worse experience. Luckily, tweaking apps like uYouPlus makes our life easier. Along with the removal of ads, uYouPlus fills us with lots of features that help us improve our streaming.
However, if you were having trouble installing the app, then we hope this article has been helpful. For now, we suggest you try installing the app using Sideloadly as it makes things easier for you. So, let us know in the comments below which IPA installer did you use and how did this article help you out.
If you've any thoughts on How to Sideload uYouPlus (uYou+) on iPhone?, then feel free to drop in below comment box. Also, please subscribe to our DigitBin YouTube channel for videos tutorials. Cheers!