Showbox for long has been a dominant platform for streaming movies and tv shows. It was a combo of Netflix, Prime Video, Disney+, and Pirate Torrents. It was claimed as one of the most notorious illegal streaming platforms by many production houses. Lately, Showbox is subjected to a number of limitations, and more or less the service is shutdown.
If you see any app claiming to be Showbox than either it will be not working or it is a completely different app. Showbox was popular among masses given it streamed all the movies available globally, you were also given the option to download the movies and TV shows in one click. Settings video quality, Subtitle CC support, and Screencast are among other options that made it a popular streaming app for Android and iOS.
Note: Illegal Streaming is Crime, use the apps at your discretion. We do not host the apps nor are we affiliated with the apps in any form. The post is for information purposes only.
Best Free Showbox Alternatives
Here are the Best ShowBox Alternatives to Free Stream and Download Movies & TV Shows and Series. 
1. MovieBox Pro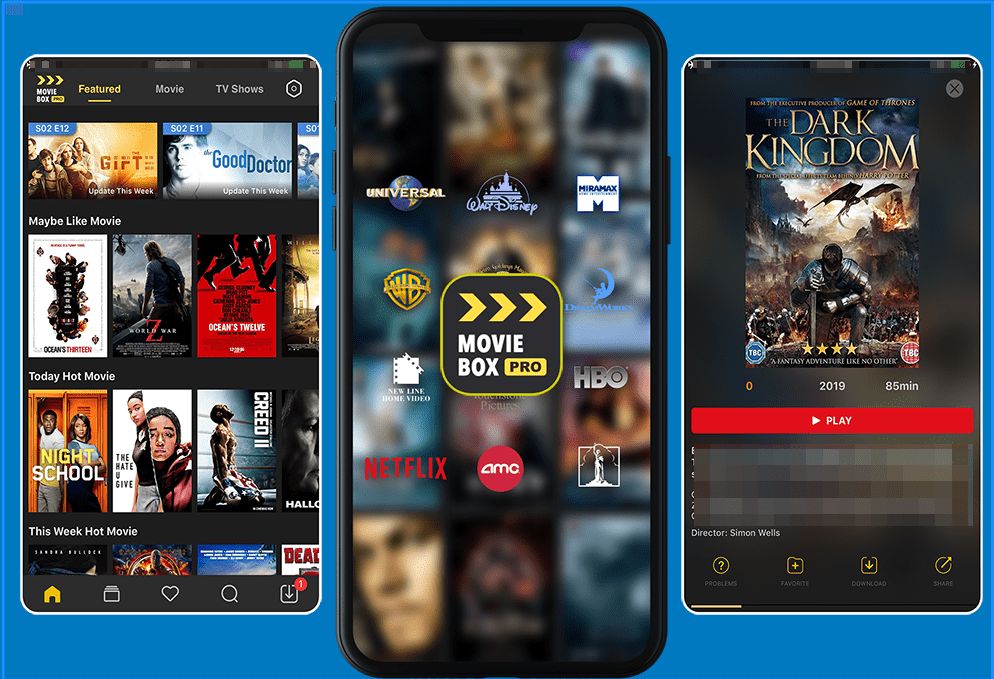 With the Shutdown of Showbox, moviegoers were looking for a potential ShowBox Alternative. MovieBox Pro is the best choice, it works exactly like Showbox and has an interface like Netflix. You get all the movies and TV Shows right in one app. The app supports downloads and subtitles to enhance the viewing experience.
If you are looking for a free and powerful entertainment streaming app than Moviebox is the best alternative available right now on the web. It has all the elements you expect from a streaming platform moreover you get the latest released movies in CAM quality. You may see few Ads here and they are not annoying,
Features of MovieBox Pro
Works like Showbox looks like Netflix
Supports SD and HD Quality
Offline Download Support
All Movies, TV Shows, and Web Series from across the globe.
Has a Simple player with multiple options to enhance the viewing
Note: You need to Login with Google Account to Download and Stream Movies.
2. Tubi TV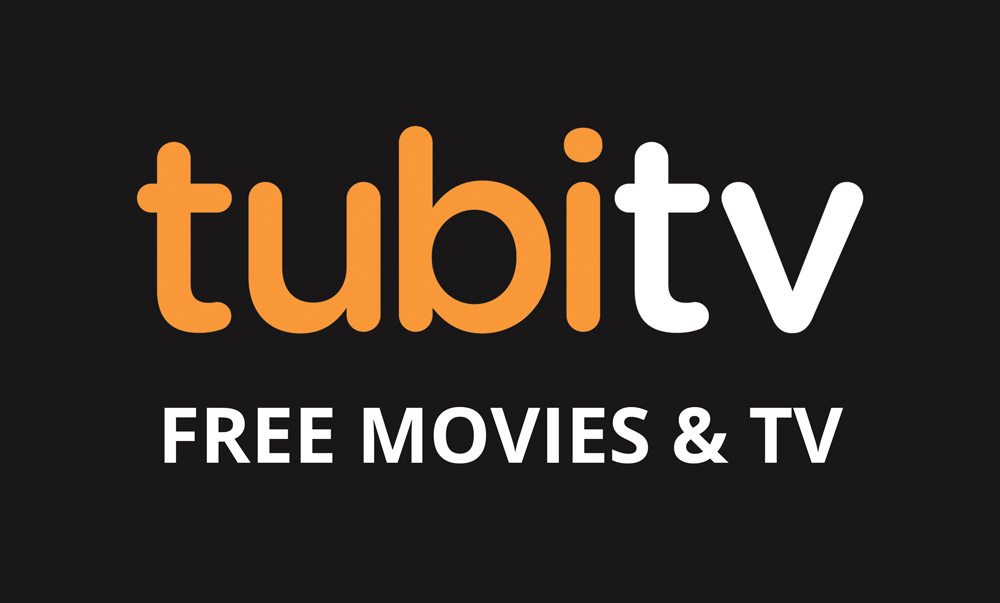 Free, Safe, and Legal Streaming alternative. If you love classic movies and shows than Tubi is the app you need to download. You get all genres of movies ranging from comedy, sports, British, crime, anime, kids, faith, and more. The service has content from 200 partners like Paramount, Lionsgate, MGM, and more.
With a library now surpassing 50,000 titles, second only to Netflix, Tubi TV is the best source of Movies and TV Shows. No subscription fees, and no credit cards. Just thousands of hours of streaming video content. This app houses a bunch of movies and TV shows which are very difficult to find elsewhere. The App hosts thousands of Movies and TV Shows for all the age groups and that too without any subscription.
Features of Tubi TV
Free Movies, no subscription needed.
Movies in HD
Classic and Popular Movies
Over 50000 titles
Simple video player
Fewer Ads
3. Movie HD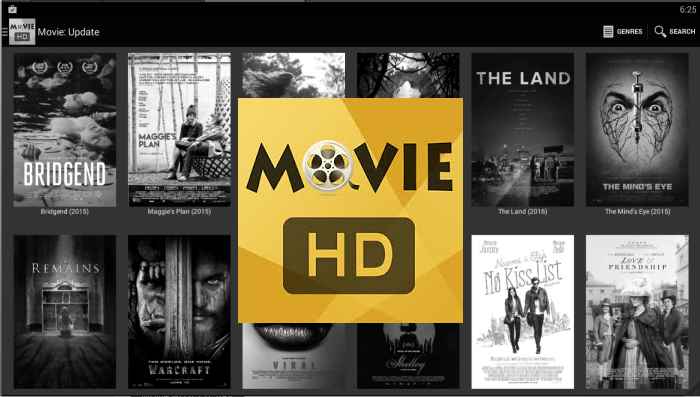 Movie HD is another free streaming app for Android. The app has a simple interface and smooth play. It hosts a large number of movies and TV shows. The app is specially designed and organized to watch free movies on Android. There are no subscriptions or Sign-Ups needed to use this App.
It is the best alternative to Showbox and is regularly updated. If you wish to stream the latest movies and tv shows without searching on the internet than Movie HD is the platform you need to embrace. Parental Control is available to block the content deemed inappropriate.
Features of Movie HD App
Download the movies and watch them later.
Subtitles are available for greater experience.
AdFree
No registration needed.
You can filter the movies by Genre, Year, Rating, and type.
The interface is user-friendly and easy to use.
4. Cinema HD
Cinema HD is another most popular online streaming app thanks to its smooth UI and easy navigation. It is the best alternative to ShowBox HD, the Cinema HD streaming App having many features without any cost. Though you may see a few many ads, they are no intrusive or force. Search for a movie or show and you are offered a number of links with different resolutions to stream or download.
As you can expect the app is not available on Google play store, given Google's Policies & Conditions. But many times the app shows up in the Play Store so it is better to search for the app. But if you wish you can download the Apk file for your Android smartphone.
Features of Cinema HD
There are no annoying Ads.
Support HD quality and also allows all other resolution viewing.
Subtitles are available for greater experience.
Download the movies and watch them later.
The interface is user-friendly and easy to use.
You can even download movies and watch them later.
5. Sony Crackle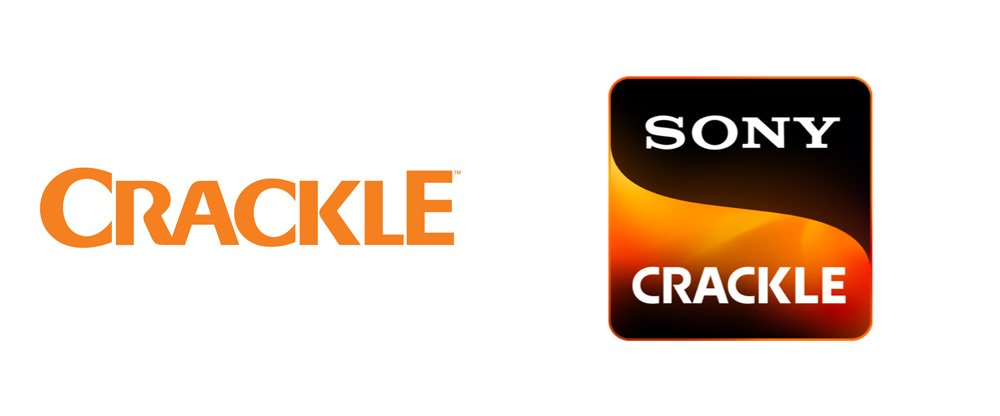 Crackle by Sony is a free streaming platform available only in the USA, but a VPN can do the trick. Apart from movies and shows from Sony, the network also partnered with a number of production houses like 20th Century Fox, MGM, Lionsgate, Funimation, WB, Walt Disney Company, Village Roadshow Entertainment, etc to broadcast there content on Crackle.
You will anything from classic content to modern movies. If you will classic movies you will adore Crackle. However, the library is not as distinct as Disney+ or Netflix. The app is pretty simple and video player is very basic. The app is supported by video Ads.
Features of Sony Crackle
Classic and Popular Movies
Anime and Drama
Simple Player
Fewer Ads
6. Freeflix HQ
Another gem of the Apps which offers free movies, TV shows, and anime for free albeit offering Ads. The App is the top destination to watch anime, movies, sports, and all the premium programming, Apart from the bunch of movies and TV shows the App also hosts a number of Live TV Channels.
Just search for a movie and you are shown a number of links. You can either play the video in a built-in player or any 3rd party player on your device. You can get access to all the latest released movies on Freeflix in CAM quality from across the globe. Freeflix is among the best ShowBox Alternative and has all the elements for any moviegoer.
Features of Freeflix HQ
More than 50000+ Movies, Shows, and Anime.
Multiple links for a movie
Easy to use and easy to navigate.
Built-in player and subtitle support in more than 50 languages.
Live TV Channels and Sports.
7. Vudu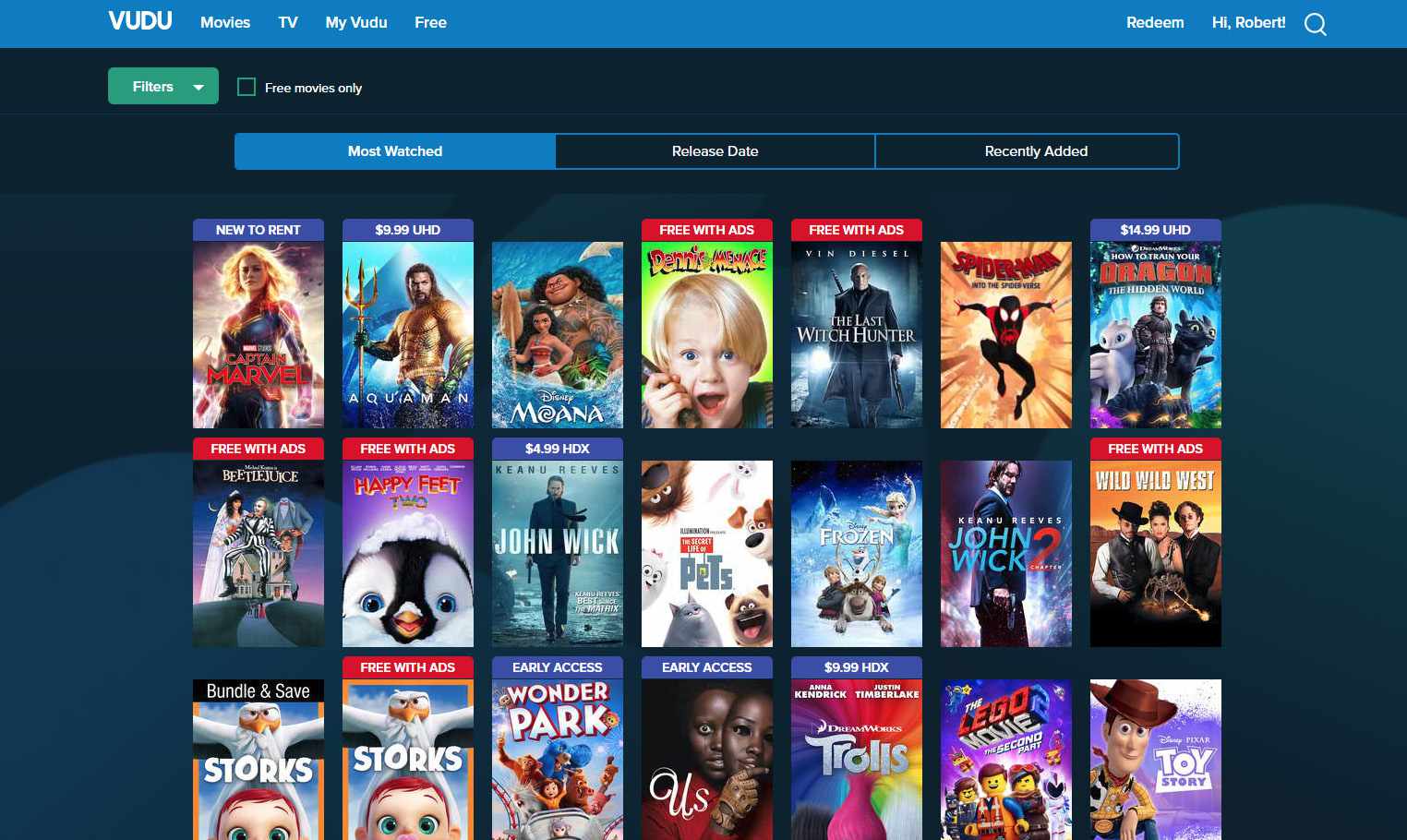 This is another popular content delivery platform. The best part of the Vudu App is it offers full-feature length movies in 1080p making it a very right choice for HD streaming. The App offers crystal clear sound with Dolby Atmos on supported devices. Vudu categorizes movies into comedy, crime & suspense, action, family & kids, etc.
The Vudu app has a very simple and clean interface for quick access.  While movies are available for rent. You can watch 1000's of free movies with Ad support on the VUDU. Find free movies in the section named Movies on Us and New Movies. You need a User Account in order to watch movies at Vudu, even for the content which does not cost, but registration is totally free. Vudu offers some of the best movies and TV shows to watch with a library of over 20000+ Programs.
Goods About Vudu
4K Support
Chromecast Support
Less and Short Ads
1000+ Free Movies
Free Registration
8. Bee TV
BeeTV is a free-streaming application and one of the best Showbox Alternative. Search for any movie or series which you wish to watch, the app will list a bunch of links with MB size. You can either choose a built-in player or a 3rd party video player app.
You can click on any link without subs and link with subs to watch the content or even download it for free. Bee TV has an interface like Netflix and is pretty clean without any annoying ads. Enjoy newly released movies for free with this free to use Android application. Some links may be dead and the initial load may take some time.
Goods About BeeTV
Unlimited movies, series, and new releases
Simple Interface like Netflix
Movies and Shows with multiple working links with different sizes
You can download movies and other content free
Fewer Ads
9. Popcorn Time
Started as a torrent streaming website, popcorn time is a free app. The app scans for the .torrent file for the said movie. Popcorn Time is the right App to stream from the never-ending mammoth library of torrents just by searching for the favorite movie. The App indexes the magnet links and directly streams the content for you. You can also download the movies onto your Android mobile directly.
One of the oldest and best streaming app
Features of Popcorn Time
Popcorn Time's interface is elegant and intuitive.

Multi-language Subtitles.
Bookmark your favorite movies.
A large collection of movies and shows.
Download Movies in the internal storage of your Android mobile.
10. CyberFlix
CyberFlix can be called the mirror App of ShowBox. But Cyberflix does not have a huge library as SB. New movies are updated regularly to the App. CyberFlix offers HD and SD settings and direct movie download options. The app gives you the ability to use third-party video players to stream the files. You can download movies and even add subtitles to the streams.
CyberFlix is not a legal service to stream movies. Therefore, I recommend you to use a proxy to hide your identity. The app may be unstable and links may not work many times. But given the UI and Movies it is one of the best Showbox alternatives to get your hand on.
Features of CyberFlix
New Movies regularly updated
HD and SD Support
Simple UI
Subtitle Support
External video player support
11. Kodi
Kodi is a media streaming service. It does not itself hosts any files but you can add a repository file to stream movies and tv shows. There are a number of repository files available online on the web. Though the app itself is legal the repository files maybe not legal as most of the repo files host a number of movies and tv shows without any rights.
You can add as many repo files as you want and enjoy seamless movies on the go. The best platform to bring in all the content rather than downloading individual content for each. You can Google to find the most suitable Addon to add to your Kodi App and enjoy free streams.
Here a Video Demo with Covenant Addon on Kodi
Install Exodus (Covenant) for Kodi 17+ & Kodi 18 [Updated]
Features of Kodi
Add as many Addons as you like
Number of addons for moves and tv shows
All the content at one place
Simple to use and can manage a large library
12. Animania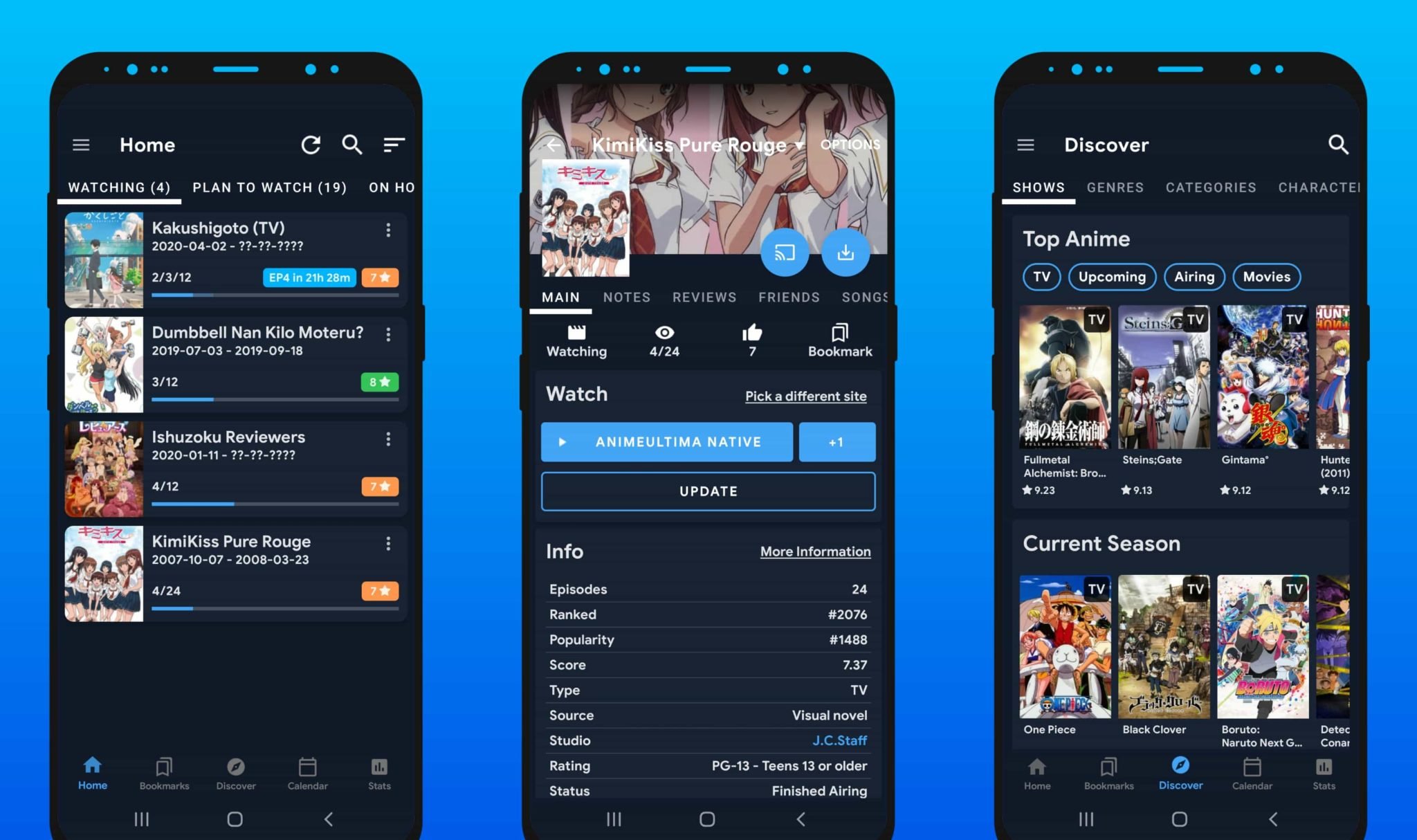 Heaven for Anime Lovers. If you want to stream and download Anime in Sub or Dub than Animania is the app you should bet on. Search for any of the anime you are interested in watching, click on the title. You can either download the movies and shows or stream them right in the app with English dub and/0r sub.
The only issue with the app is unskippable video Ads. Though the Ads are not very frequent, they are good 30-40 secs. If you are comfortable with this then the app is just a blessing for you. You can stream or download the latest anime for free without any complications. The interface is pretty simple smooth and you will love the app.
Features of Animania
Free Anime No Account Needed
English Dubbed and Subbed
Direct Download Support
Simple UI with Easy Navigation
13. VideoBuddy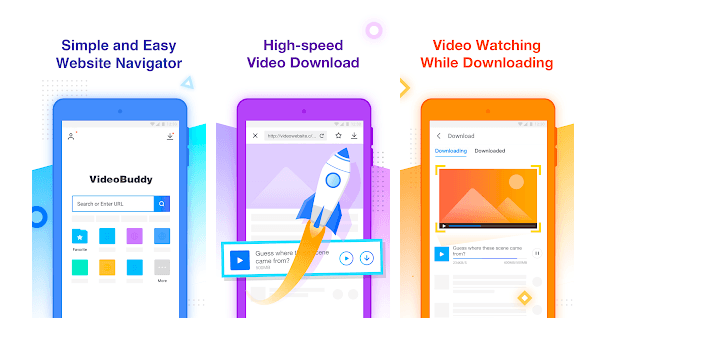 VideoBuddy is Movie Streaming and Download Platform with prime focus on Indian Content. But you also get all the latest Hollywood movies, shows and series. The app has a very smooth player which loads within seconds and also a one-click download button right below the video player.
Apart from movies, shows and series VideoBuddy is also a powerful platform for videos and music downloads from multimedia portals such as Facebook, WhatsApp, YouTube, Instagram, Tumblr, Twitter, and many other streaming sites. A must-have app if you are seriously looking for some free streaming online.
Features of VideoBuddy
Free Latest Movies, Series and TV Shows
Supports HD downloads
Quick access to all the major categories in the navigation bar
Huge catalog of movies, music, and videos.
Simple UI with Neat usage.
14. IMDb TV
IMDb TV Freedive is a collection of Movies and TV Shows on IMDb which you can stream for free. The service is only available for the USA but a VPN will do the trick. You can log in with a Google Account or an IMDb account and there are a couple of other log-in options as well.
Once you've logged in to IMDb, along with full-length movies, additional features include personalized recommendations for Freedive content and upcoming movie alerts. As the service is owned by Amazon you can expect some movies from the prime video as well.
Features of Freedive
Full-Length Movies for free
Fewer Ads
Simple UI with quick access
Originals and Shows with simple player
15. Tea TV
TeaTV came after the demand witnessed for ShowBox similar to the Showbox the allows you to watch, stream, and download Movies and TV shows for free. The app has a very intuitive design with utmost care at the user interface, appealing to the users. TeaTV supports 1080p and you can access TV shows and movies on your Android devices.
TeaTV is the best alternative to the popular Movie streaming Apps like ShowBox and Terrarium TV. TeaTV also has a movie guide that offers information related to upcoming movies, reviews, and trailers. You can also maintain a watch history with a pause resume feature making it easy for you to continue with the content.
Features of TeaTV
Keep track of movies
Download Movies for Free
Latest TV Shows and Movies
Simple and Clutter-free design
Support HD streaming
16. Netflix
Netflix is the best place to binge-watch shows or watch movies and other highly rated programs. The service hosts most of the popular TV shows along with classics, animations, animes, movies, documentaries, and its own originals. The app has rights for some of the most premium content from across the globe.
Netflix may be called as the epitome of online entertainment given its reach and quality of content offered. If you are seriously looking for some high-quality TV Shows, Movies, Drama, and Documentaries than Netflix is the place. The service is paid but if you seriously wish to watch some serious content without any legal complications than Netflix is the app.
Features of Netflix
Free, Safe and Legal
Large Library of Movies
CC and Quality Support
Original Content and Premium Shows.
17. MediaBox
MediaBox developed as a revived version CotoMovies of is another popular app to watch movies and TV Shows on your Android OS system. The App offers the latest movies and TV shows in full HD quality from various global servers. The App is not a legitimate means of streaming content online but said that you will get access to almost all the movies with the help of the app.
With the huge library of movies and TV Shows, MediaBox is the best application to download and watch free movies and shows. The latest movies are also available on the platform to stream.
Features of Bobby Movie Box
HD Movies and TV Shows
Trakt and Real-Debrid support.
Support for subtitles and VLC player.
You can download the movie.
The interface is user-friendly and easy to use.
18. Hulu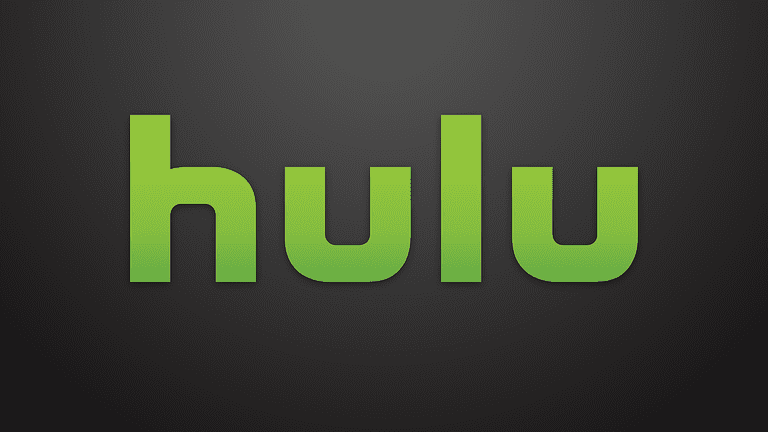 The Hulu is a subscription-based online streaming platform but you can opt-out to pay and watch limited content for free which includes more than 150 movies and TV Shows. The services of Hulu into Live TV started in 2017, prior to that it just use to host a series of TV shows both old and new, movies and other infotainment programs.
It works as a hybrid of Sling TV and Netflix, offering both TV Shows as well as Live TV to its users. The content and presentation of the App vary with the cost, low price will offer you content with Ads while a high package offers Live TV with no Ads. Hulu TV Pricing starts at $7.99  Though you may find the cost on a higher side I believe it's worth a buy.
Goods About Hulu
More than 300 Movies and TV Shows
HD Streaming
Dedicated Mobile Apps
Chromecast Support
19. PlayView
Play View is a new movie streaming app that came to light after the sudden shutdown of the Terrarium TV. It hosts movies and TV series on drives and other cloud services. You can download movies with various different resolutions along with subtitles. The App hosts a large library of Movies & TV Shows to enjoy.
The app has a very clean, generic, and uncluttered user interface with content categorized according to genres. You can search for the movie and download it across various links. The initial load may take a little time but once it is loaded you are good to go.
Features of Play View
A large number of Movies and TV Shows
Multi-language Subtitles.
Bookmark your favorite movies.
A large collection of movies and shows.
Conclusion: Showbox is shutdown and with its sudden closure. There was a huge demand for a parallel streaming platform than and number of Apps like Showbox born. The list above mentions some of the best ShowBox alternatives.
If you've any thoughts on Best ShowBox Alternative to Stream Movies & TV Shows, then feel free to drop in below comment box. Also, please subscribe to our DigitBin YouTube channel for videos tutorials. Cheers!