Online dating is considered haunting by a number of people. Although, after two decades  (online dating sites first started appearing in 1995), online dating has evolved to be as easy as online shopping. Forget about everything that has been fixated in your mind by social norms, about online dating.
Today finding a date online is more delightful and practical than ever. You will see how remarkable It is to discover someone with a shared interest—that was nearly impossible in offline dating. Not only this, but online dating sites have categorized specific niches. Such as farming lovers, cinephiles, bookaholics! It is that straightforward.
The internet is crowded with dating sites. It gets harder to choose when you are given lots of choices in the forthcoming paragraphs. We have offered details of 20 best online sites. And made it quite possible for you to quickly head over to the website you think you will find your new partner.
Best Free Online Dating Sites
Here are the Best Online Dating Sites to Find Perfect Match for You to Start a New Friendship or Relationship
1. Bumble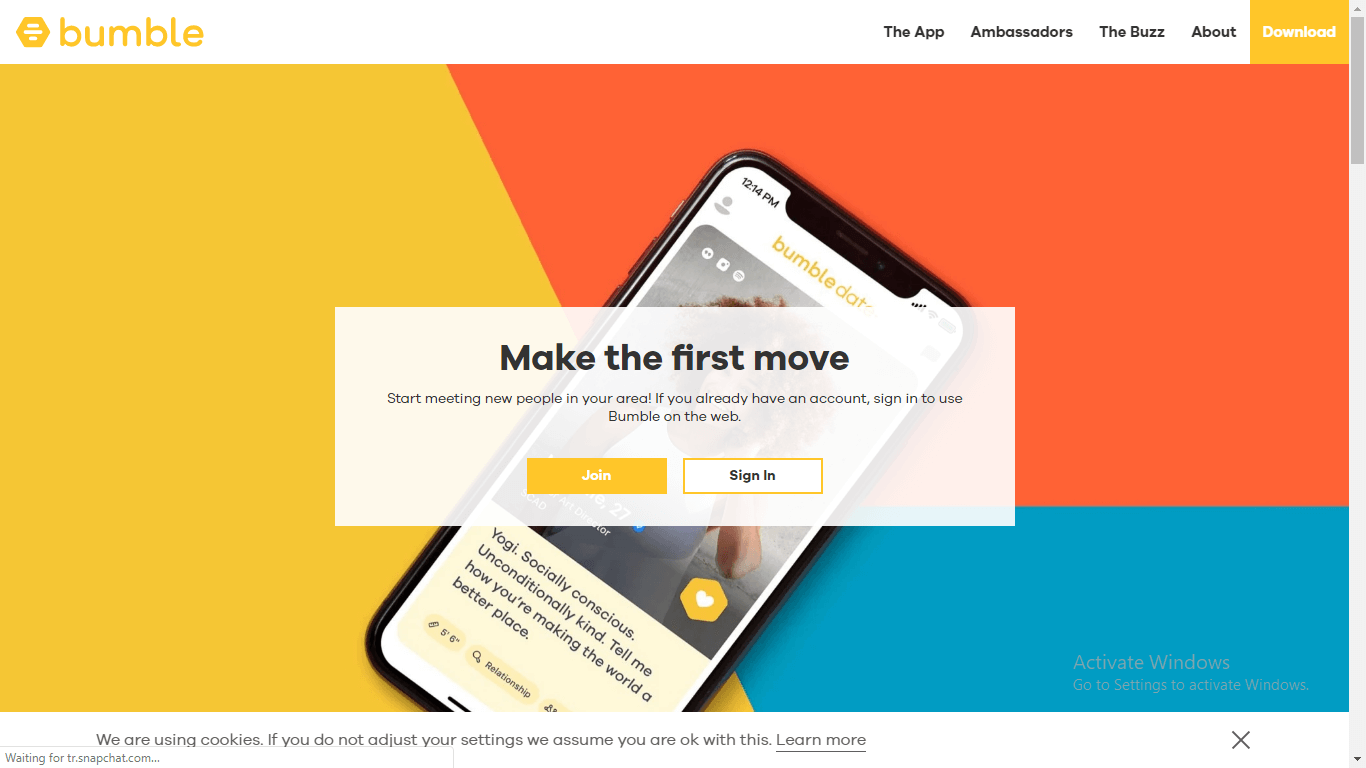 Bumble is an online dating site for ladies. Sometimes It is referred to as "Tinder for Women."  The reason is that Bumble demands women to text first. Now, this may seem a bit rigid for insecure guys. Although if you look at it, Bumble is implicitly aiming towards shy guys. This way, guys don't have to worry about sending DMS. Bumble destroys social norms about the first move by a man. This is a comfortable way to know If a girl likes you. If a guy doesn't text back within 24 hours, he misses the potential dates. If you are a guy who does procrastination—this dating site ain't for you.
Furthermore, Bumble will show you profiles, and you can swipe right. If you are interested and swipe left, If you are not. When there is swift right from both profiles, It's a match! Most of the features on Bumble are free, although there is a paid version too. The premium version unlocks some premium features. Such as Bumble Boost, who visible all the profiles that right-swiped you.
2. eharmony
If you are looking for a thing called love—eharmony is for you. The site's matchmaking compatibility system, which apparently, is patented, finds a perfect match for you. The eharmony takes matchmaking to another level using complex algorithms. You will find singles from all over the globe on the eharmony. To get started with eharmony, you have to fill out a Relationship Questionnaire form. Once your identity is confirmed, the site will send you suitable matches for you.
The site also takes care of Introverts. A feature called RelyID helps eharmony verify the identity of other members, such as their names, credentials, city. Moreover, your profile will appear only to those who are a good match for you and vise versa. The services of eharmony will cost you 22.95$ per month. Furthermore, you will also find several packages.
3. Hinge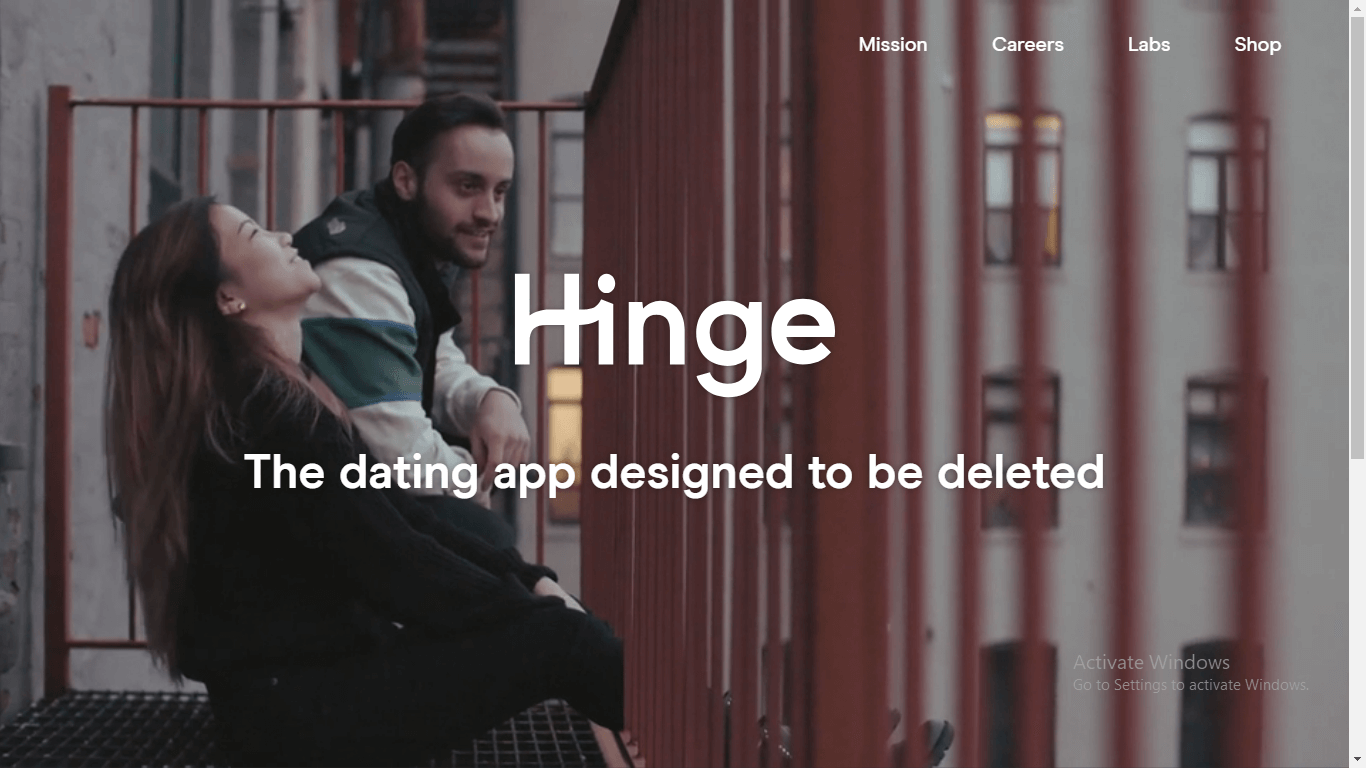 Hinge is mostly loved by people who believe in personalized matchmaking. It is one of the best online dating sites. The hinge has given life to thousands of couples. The hinge has designed Its site and app to make profiles look more engaging and compelling. Furthermore,  Hinge requires you to submit information about specific niches.
That way It can be easy to find you a perfect match. The information is asked about your alcohol consumption, your religion, political opinions. You are even asked to put some thought on whether you want to marry and have kids near-future or not. If you are looking for something serious, I'd ask you to check out Hinge.
4. PlentyofFish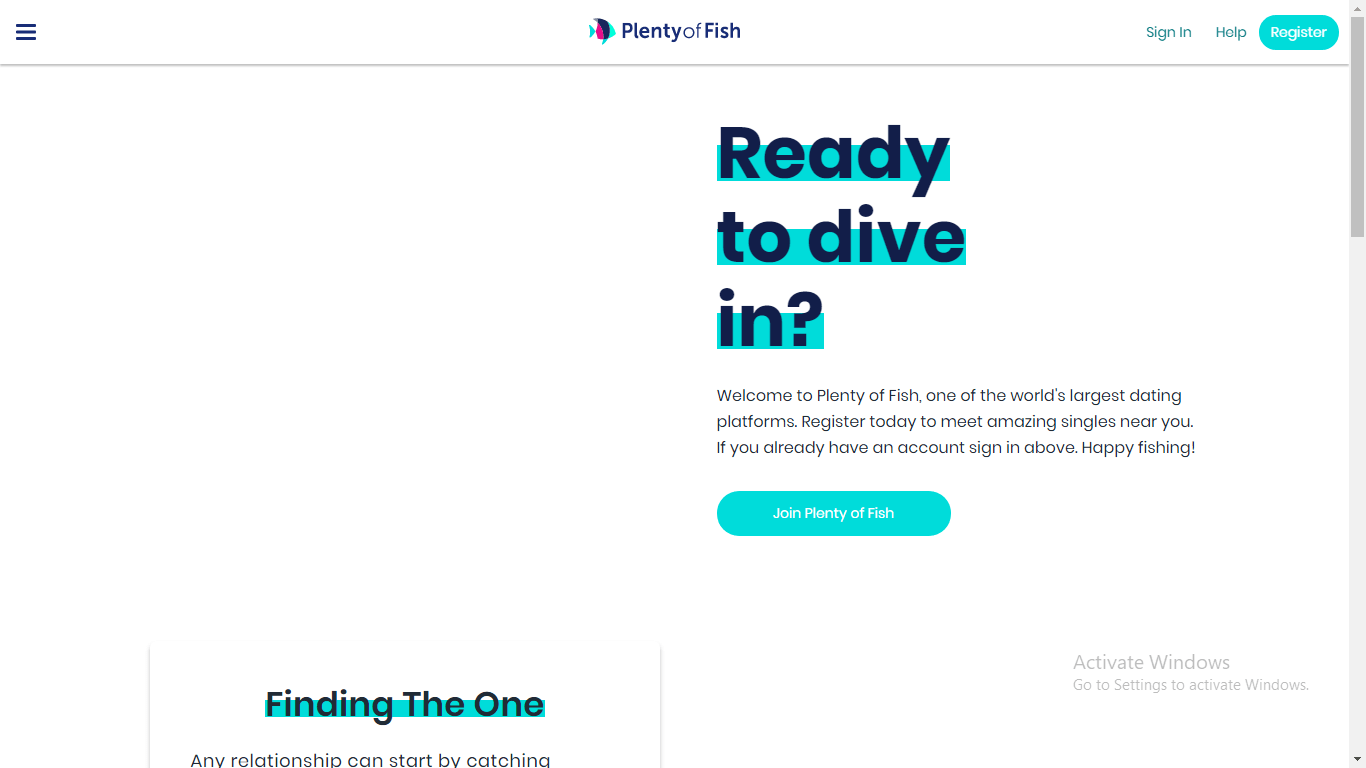 Plenty Of Fish can be a great starting point for beginners in the realm of online dating. The site is totally free. The approach that site uses is, It requires users to take a special POF relationship chemistry test. The test measures your easygoingness, self-confidence, openness, and several more areas. After these formalities, your profile is visible to people having similar test results as you.
Plenty Of Fish is an incredible chance for starters. It explicitly presents in front of you a large database of single people. If you are reluctant about online dating or you are all new to dating, this free site for you.
5. Lumen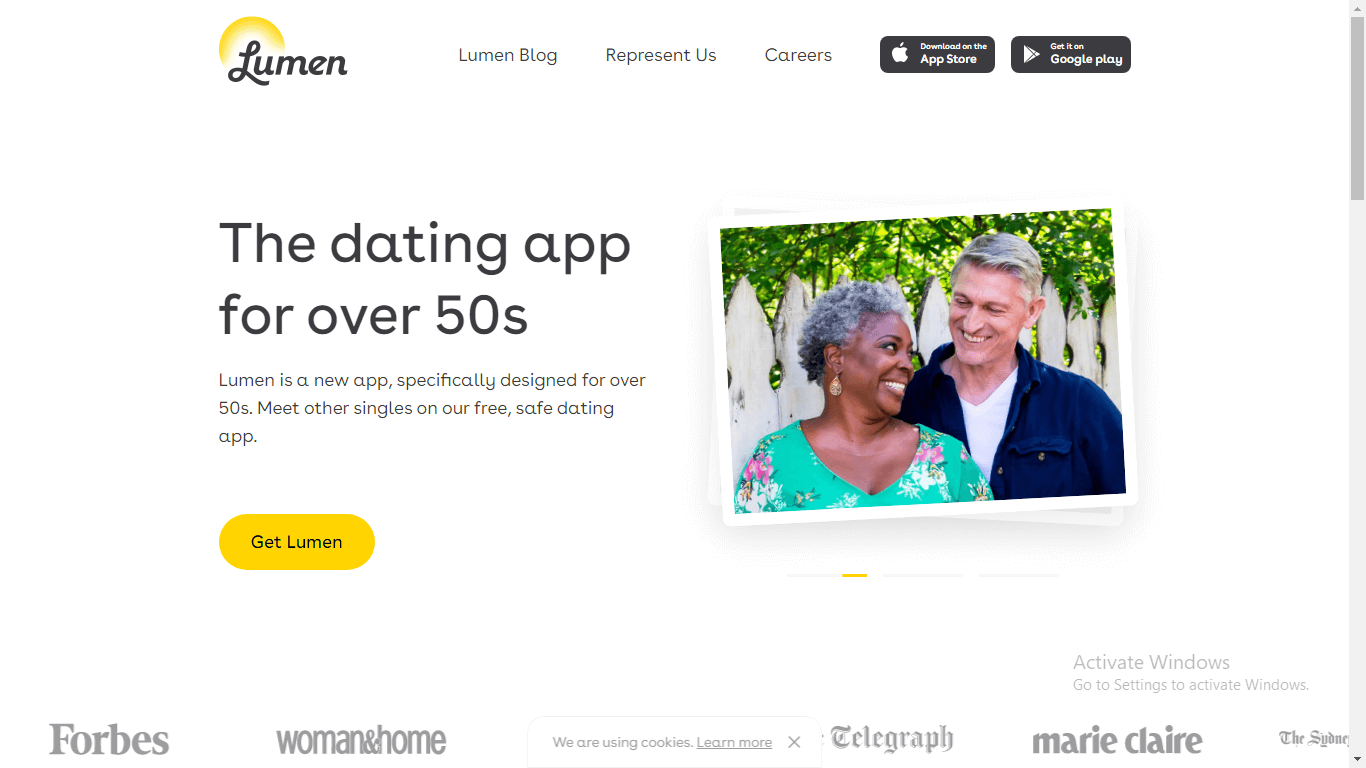 Lumen is an advanced online dating site that revokes romanticization in people. It is an online dating site for people over 50s. Every profile on Lumen includes 3-4 pictures and a detailed bio, about interest. You can also put in your bio what type of person you are, what you like in another person.
The site is designed to focus on good conversation and common interest. If you want to have neat conversations with people that share the same interests as you, there is no perfect place than Lumen. It makes it so easy to chat with people without any uncomfortability. If you are thinking of bringing back romantics from your youth, Lumen is for you. It offers completely free services, so no harm trying it out.
6. Match.com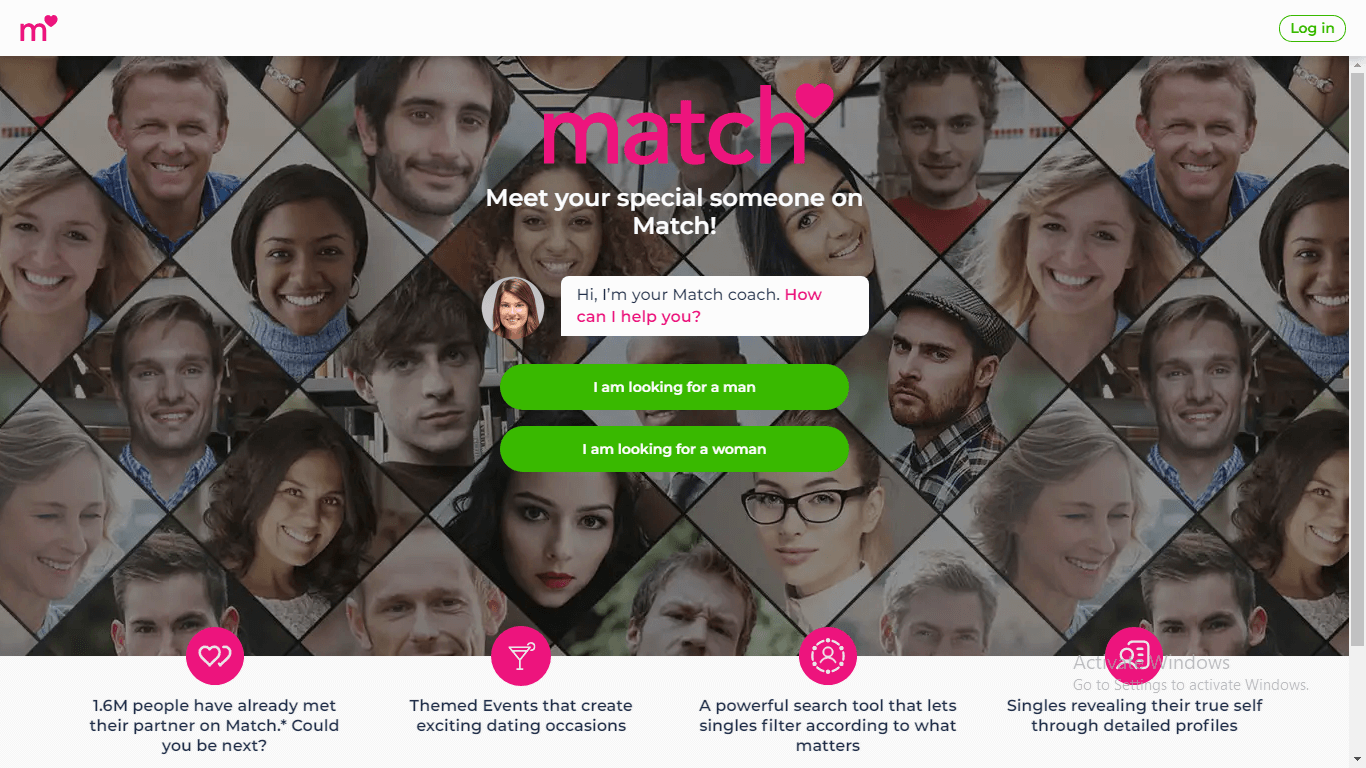 Match.com is another well-known online dating site. The globally used dating site has 1.8 million subscribers. It works in the same typical way, however, also It offers a unique concept. You will see various sub-sites of match.com for different dating cultures. Such as microsites for Christians, Polish, Asian, Homosexual, and more. Besides that, It is simple and straightforward. Create a profile, provide information, and find your match.
The love gurus on match.com organize a singles event and indulge with them with dating advice. For people who are anxious about dating, match.com offers them this opportunity, come and have it. Furthermore, the dating platform is very well-known. Thus attracts a large number of singles around the world. Match.com presents a $12.99 per month plan.
7. Elite Singles
Elite Singles, is claimed to be an online dating site for career-focused and highly educated individuals. The site requires you to take an in-depth personality test. In order to find you a perfect match. For the reasons mentioned, privacy and security are taken seriously by Elite Singles.
You will find adults here between the age of 30 and 50 who are prone to be looking for long-term commitments. Elite Single finds mind-matches by taking some hardcore personality test. The tests will look at your self-confidence, openness, extraversion, and neuroticism. Once you complete the test, the match-making algorithm will send you 5-6 matches every day.
The EliteSingles offer you both paid and premium versions. If you would like to enjoy the latter version that will unlock advanced features, It will cost you 62.25$ per month.
8. Happn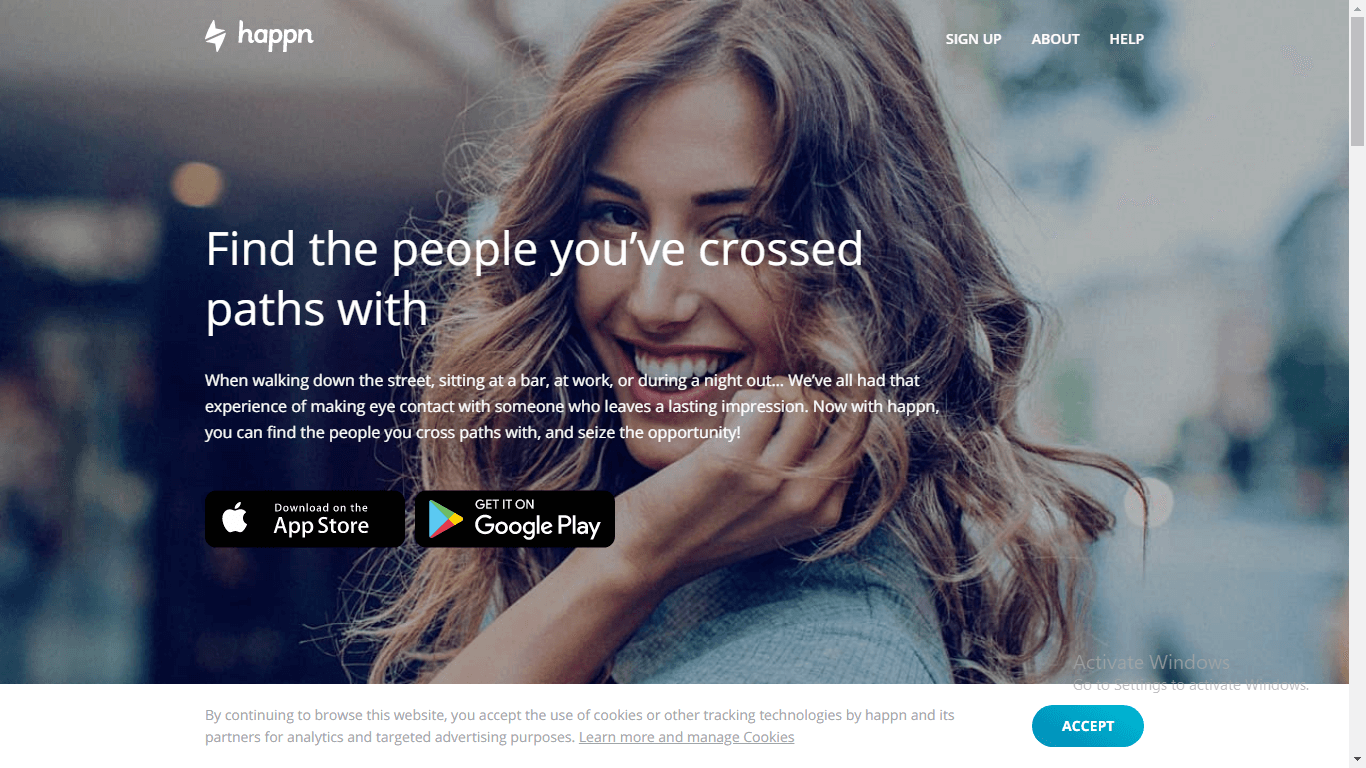 If you are too shy to ask out an attractive person passing by—Happn can help you. Happn is your digital wingman, It exactly works like that. It uses your current location and tells you If some user is nearby.
So If you are reluctant to talk to that pretty girl on the platform, Happn—your wingman can do it for you. Happn is a great way to throw your fears away. While some online dating sites like Tinder use location to some extent. That might not be effective as it is with Happn. Because finding a person IRL can be difficult.
If your crush uses Happn and you pass by her, Happn will alert her that you exist. The bottom line, If you don't like to introduce yourself to people, Happn uses your location and matches you with nearby users to skip this process of introduction.
9. OkCupid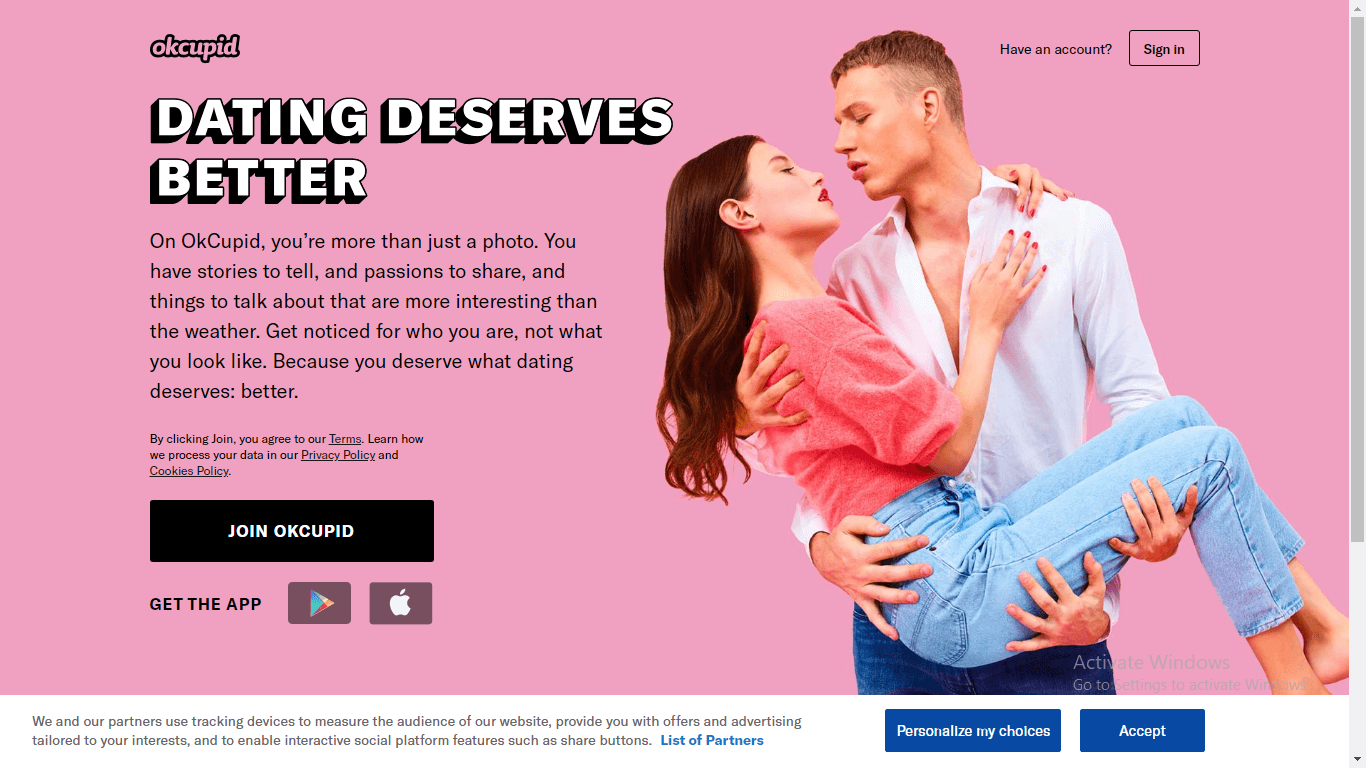 OkCupid is another most used online dating site out there. It has matched an enormous number of couples—OkCupid is one of the oldest dating sites. The site is entirely free and you can find any sort of relationship.
The profiles are in-depth revealing every aspect of a person's personality. Furthermore, If you answer some questions at the start of making your profile. OkCupid will measure your personality and compatibility. To start sending you matches. It is sort of like a personality test.
If you have used Tinder, OkCupid will seem familiar. Because both platforms are owned by the same company. However, OkCupid focuses more on DMS, rather than swiping.
10. TasteBuds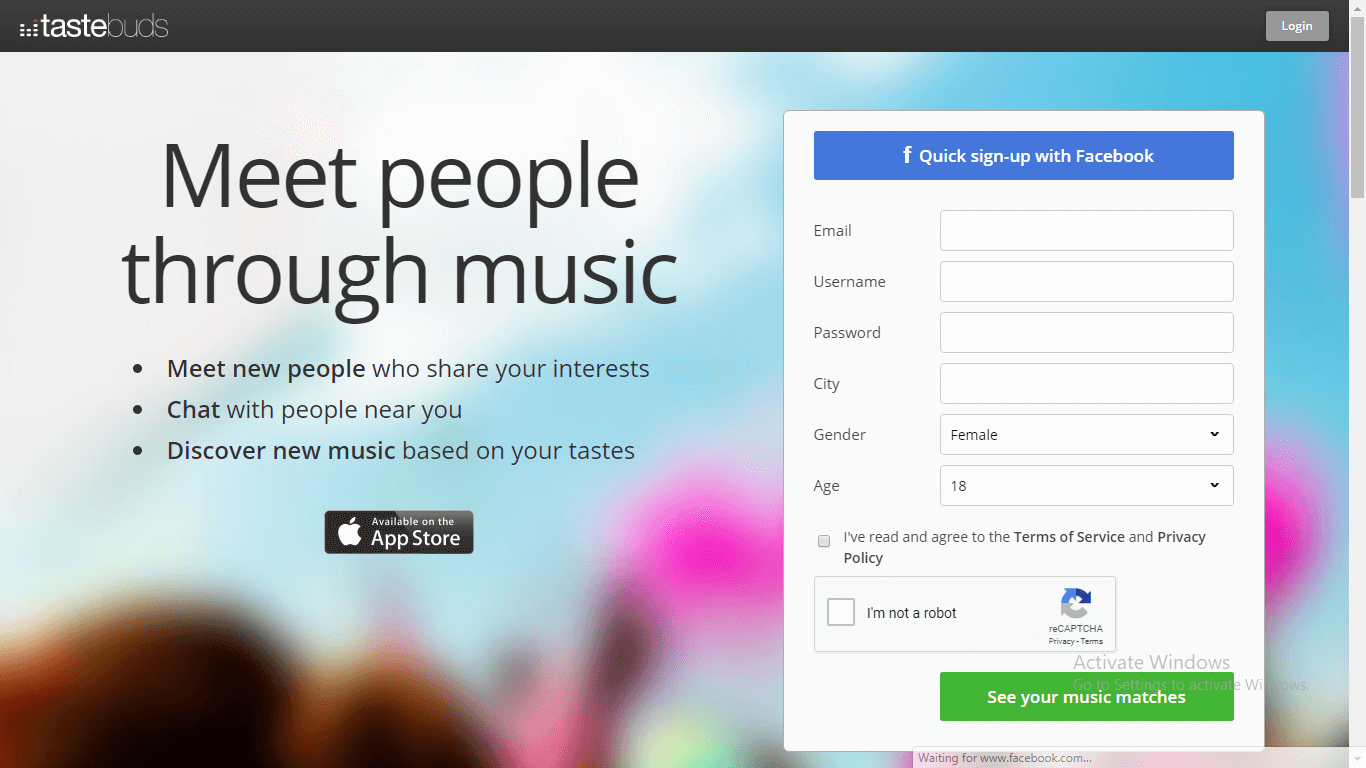 A great online dating site for music lovers. The novel approach followed by folks behind TasteBuds is quite impressive. Choose three artists or bands that you love, and gender you are interested in and done. This fun and comfortable online dating site will introduce you to people who share the same interest in the quality of music as you do.
You will find here, concert buddies, partners with the identical taste of music. What's greater than that. Furthermore, say goodbye to an awkward conversation. Because when you have something already to talk about. There is no chance that conversation is going to get uncomfortable. TasteBuds is completely for existing members. However, for new members, It will cost 10$ per month.
11. Coffee Meets Bagel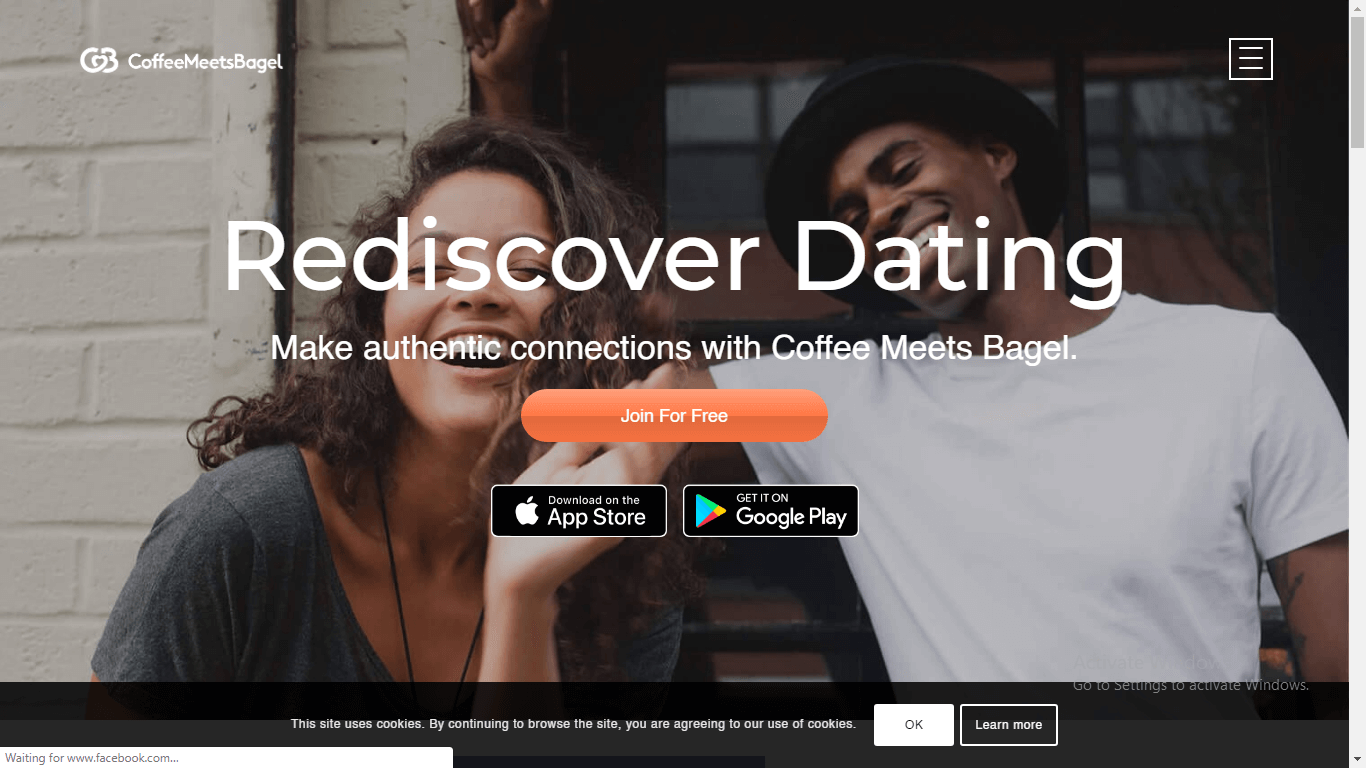 Besides perfect match-making—Coffee Meets Bagel offers a lot more. Let's just say It is a website for people who like to prefer cuddling, snuggling over intimate acts. The site is filled with singles like this. So If you are one of these, head over to CMB and make a profile.
Like other sites on this list, CMB will ask you to take a personality test. Their matchmaking compatibility system is no less than any other on this list. However, the interface may confuse you. Users have reported, they had to look for tutorials to use a dating site. Profiles on CMB are more in-depth than on Tinder.
12. Clover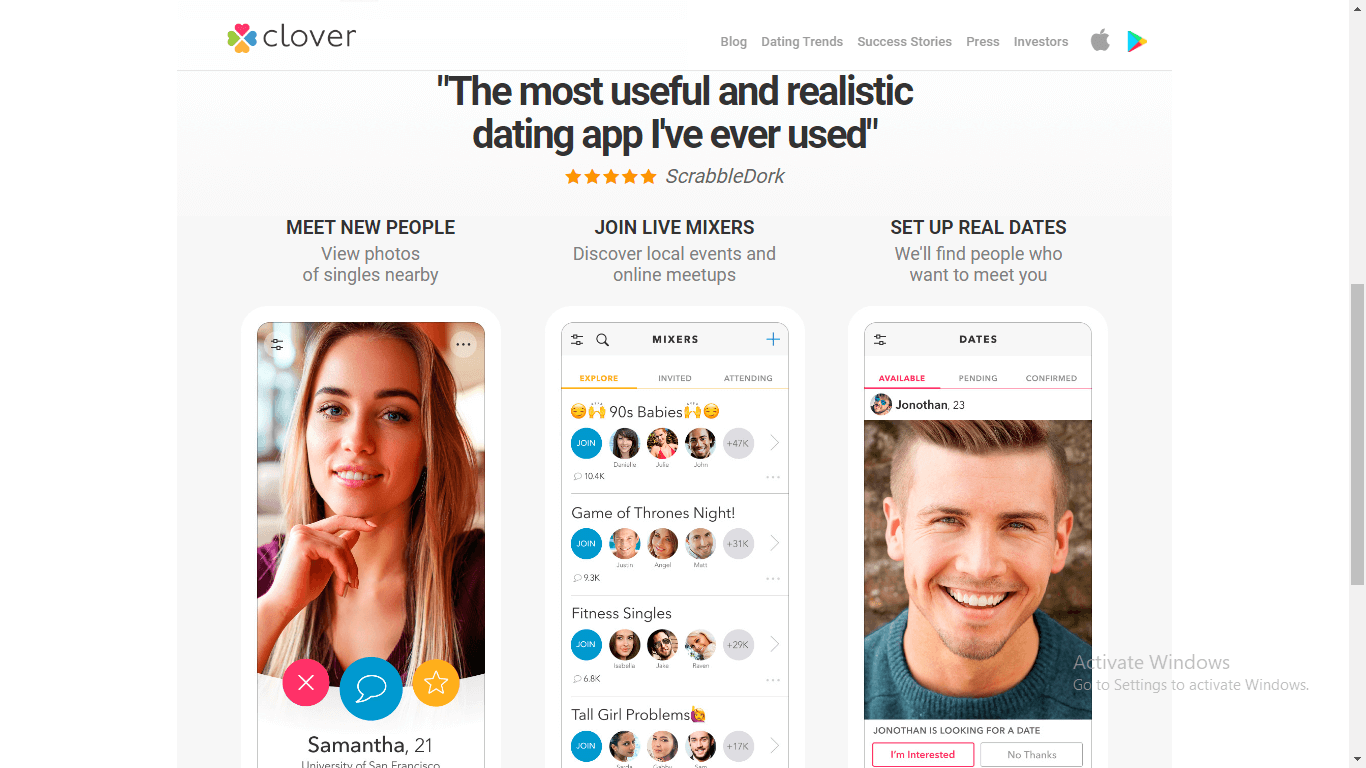 Clover an on-demand online dating site. This is something unique you will see in the online dating world. Clover claims that you can order dates on the site, as you order Pizza. However, the site is fairly new and will take some time to get stable.
Clover provides numeric match predictions based on compatibility and interest. However, there is no certain data showing how these numerics are calculated. Furthermore, you can find a perfect match for yourself on Clover using plenty of filers.
13. Lovestruck
Lovestruck helps you find someone within your country. It targets potential partners according to location. Lovestruck covers many prime cities across the world. It is mainly aimed at a time-starved professional who due to their busy routine doesn't have time to date. Lovestruck makes it easy for them. It helps you get in touch with people who are nearby. There's excitement in it.
You can find a partner, from your workplace, neighbor, anywhere nearby. To save your time. Moreover, Lovestruck organizes social events to encourage meetings and interaction of new people. Lovestruck offers a premiere plan only, worth 20$ per month.
14. DatingDirect.com
This online dating site holds no USPS or Gimmicks. It's pretty straight forward. In fact, you will find DatingDirect similar to Match.com. It's a free site until you look through profiles or find yourself a partner. To unlock more features you have to buy a premier plan. Like other online dating sites in this list,
DatingDirect.com also supports an instant messenger. That allows you to send DMS once you find a striking profile. The design of the site is simple and provides a lovely environment for dating. The premium features will cost you 16$ per month for a 6-month membership.
15. BeautifulPeople.com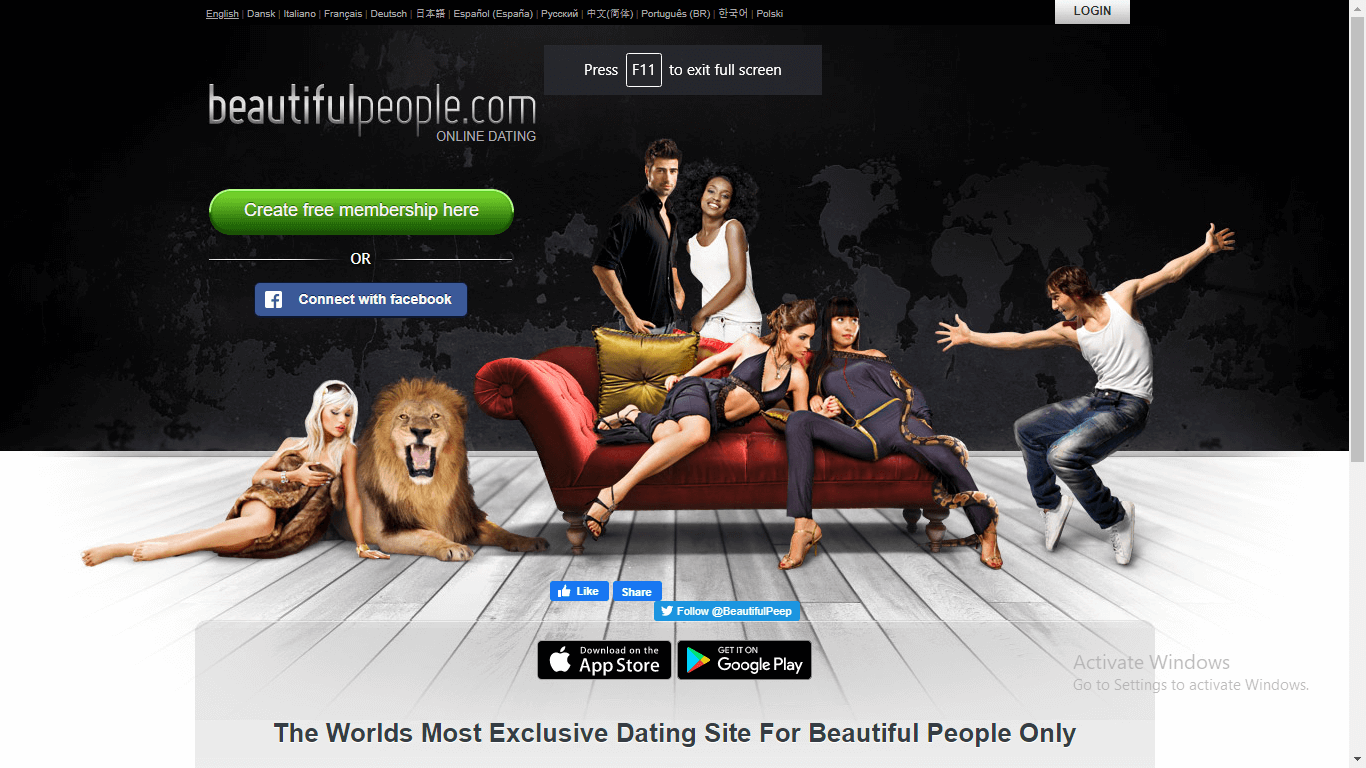 The online dating site offers exactly what's in Its name. Only attractive people are allowed to join. Yes, you read it accurately. To join BeautifulPeople.com applicants are judged by existing members on the basis of looks. It's harsh but the site claims that by only allowing beautiful people, they are removing the first barrier of online dating. So people can focus on personalities and other stuff.
The site regularly hosts events where you have to look as beautiful as your profile photo. Beautiful people.com can be an ideal site for people. who want to surpass the usual filtering of profiles, and spend that time knowing people they think they will get attracted to. Buying a 6-month membership will get you a price reduction to 9$ per month.
16. Doingsomething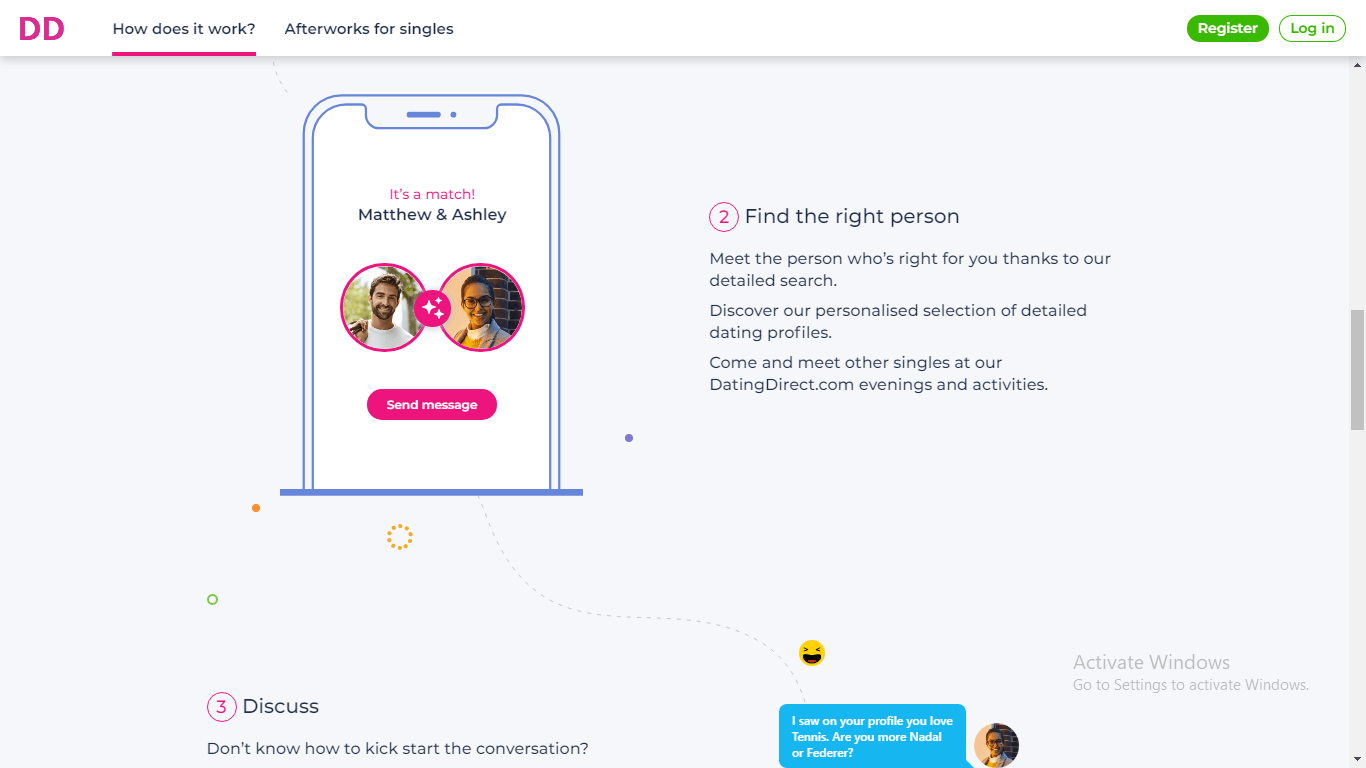 Doingsomething is another great online dating site with a simple and straightforward approach. All of us feel cringed and awkward before our first date. You feel it is weird meeting a complete stranger. Unless you are meeting someone who wants the same thing as you. Doingsomething works exactly like this. Just fill out some questionnaires, (more like a personality test) and you are done.
Doingsomething is a site based on to provide an actual dating experience. It lets you pick a match based on the data they have suggested. To unlock advanced features you have to pay 12$ per month.
17. MySingleFriend.com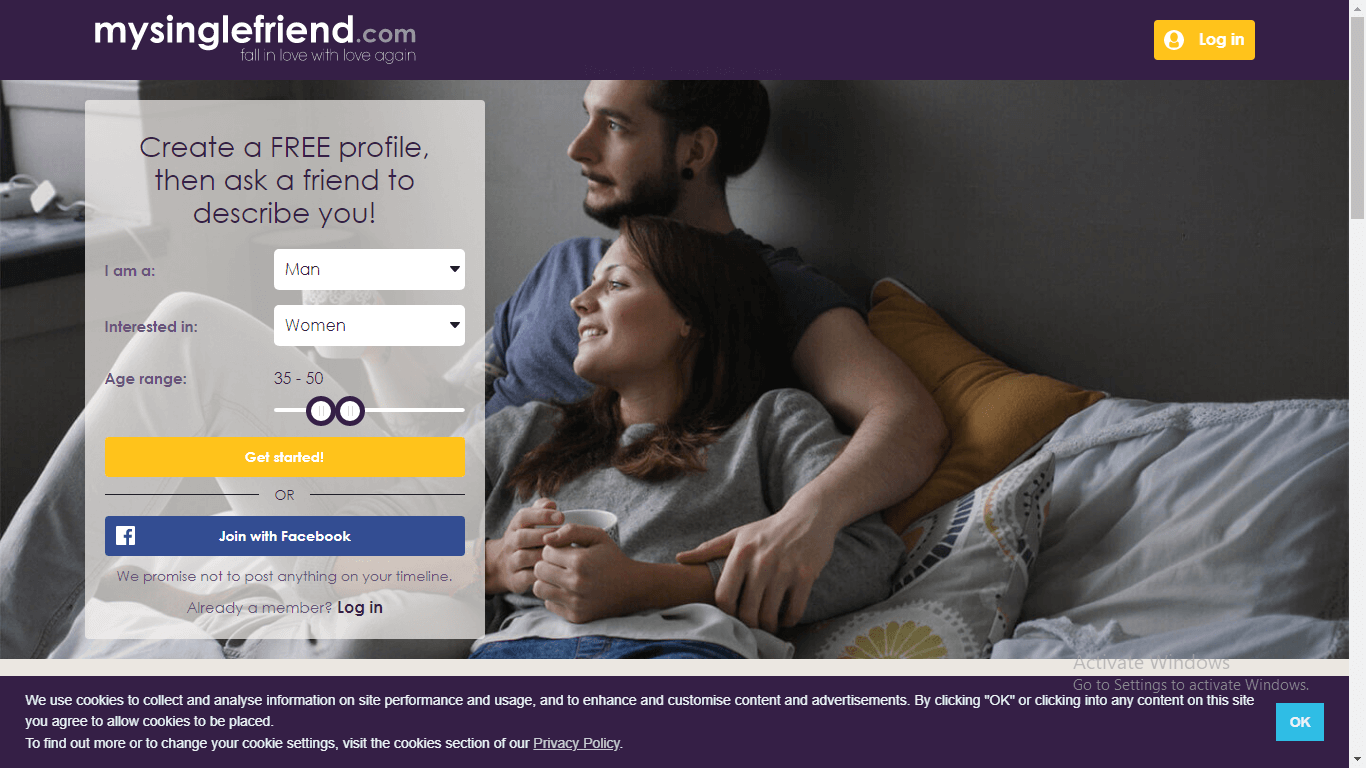 MySinglefriend.com—an online dating site is based on the idea of Tv presenter Sarah Beeny. Each member on the site has to be forward and get portrayed by a friend. The site kills the cringe factor in quite an impressive way. So you don't have to big yourself up or write a bunch of crap on your profile. Mysinglefriend.com  is a fun and relaxing community. Where like-minded individuals meet, chat, and their beautiful journey.
The site is for those who find it extremely hard to describe themselves in less than 500 words. Mysinglefriend gives this opportunity to be described by friends. Furthermore, the in-depth profiles give you great insights into your potential partners. Signing up on MSF costs 14$ a month.
18. Anomo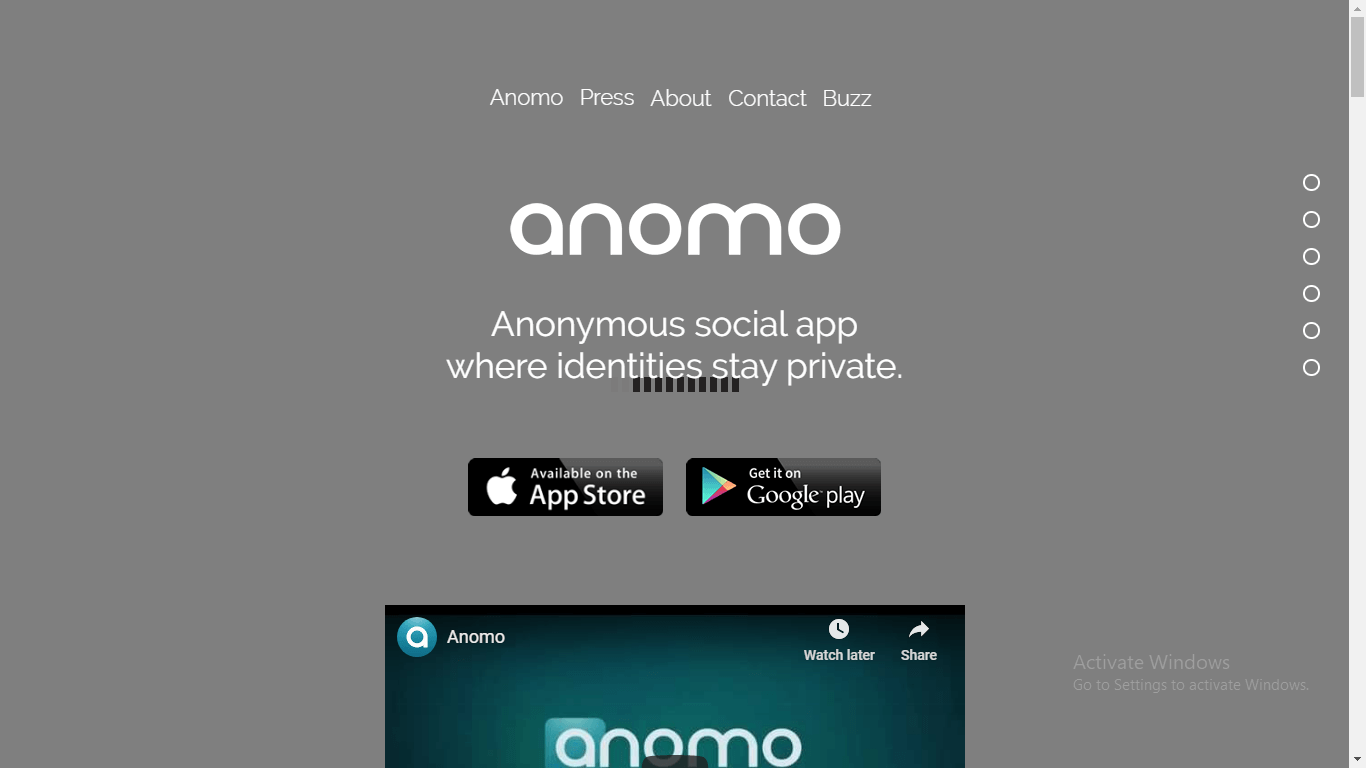 This one is for shy and introverts. On Anomo you can match anonymously and get to know someone before even meeting. The site is basically aimed towards individuals who are looking for fun, friendships, and festivity. Anomo offers lots of ways to get to know someone new. You can play games with strangers, post something engaging, or start a fun conversation.
The site is entirely about keeping things casual and easy breezy. Distinct to other dating sites, Anomo starts you off with only an avatar. Even your data is locked from the start, only you can see it. With passing time when you get to know someone, you can disclose your information.
19. Her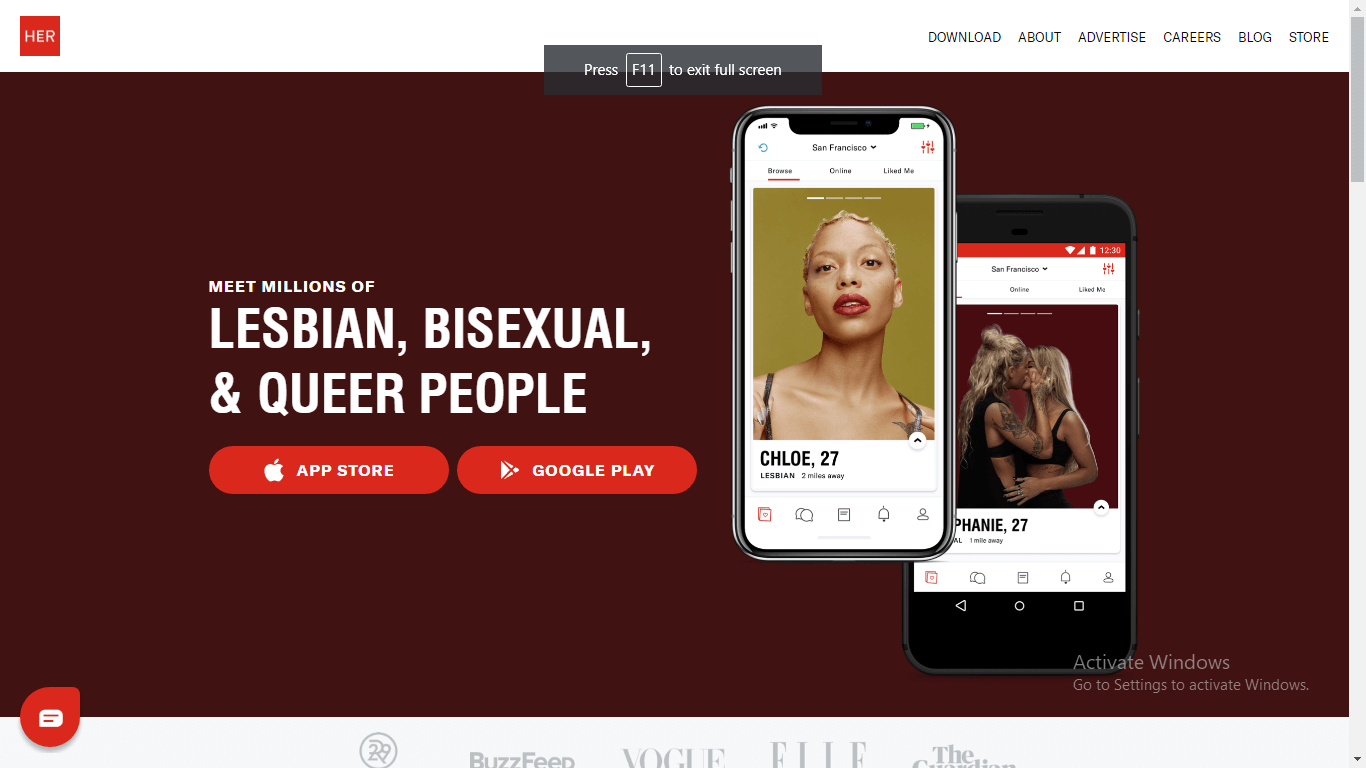 The site is tailored to lesbian, bisexual women. Most dating apps are relatively LGBTQ inclusive. It is a great site, you can also download its app. Although the matchmaking compatibility system is not developed as of the sites mentioned above. The site is new, and so is the strategy.
Before Her, there were dozens of dating sites focused on the LGBTQ community. However, they don't exist anymore for various reasons. Besides, It is a decent site with various unique features to make dating for the community as comfortable possible.
20. The League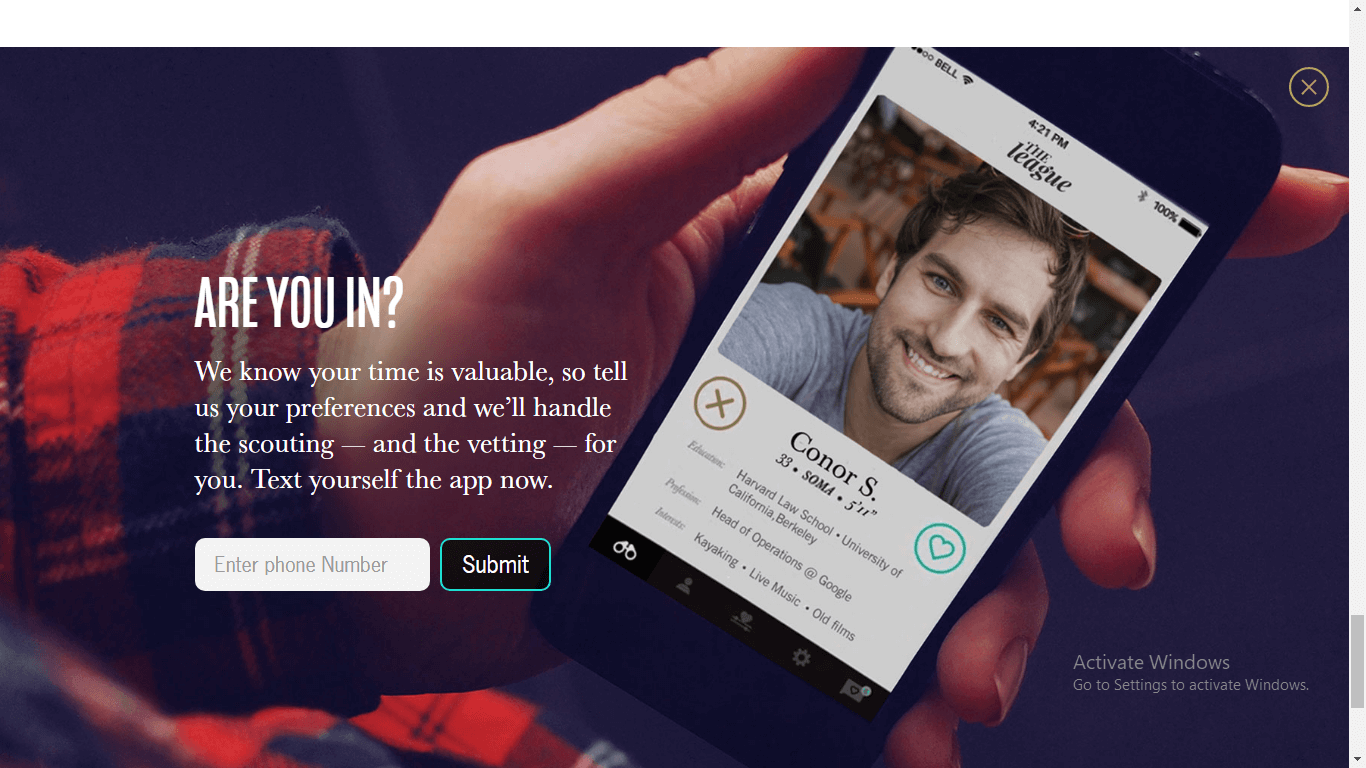 The League is another "Elite" online dating site on this list. It requires you to apply and present your job title, college, and Linkedin profile. The concept is new but won't persevere long. Besides this, The League offers you the same features and matchmaking system as the other dating sites.
The waiting lists for big cities tend to be lanky. You should give it a try. If you can't pass the elite filter don't get upset. I've seen those same elite profiles on Tinder and other dating apps.
Conclusion: With the Dating Sites Listed above try your luck to find a potential match for you to start a new friendship or dating life for finding a new partner.
If you've any thoughts on Top Best Dating and Friendship Sites For Free, then feel free to drop in below comment box. Also, please subscribe to our DigitBin YouTube channel for videos tutorials. Cheers!