At times when you are all by yourself at home, you would need a medium to pass your time without getting bored. Although there are so many indoor things that you can surely do when you are left all alone, everything seems to be boring. Card games have always been a great way to pass your quality time laughing with your friends. And Card Against Humanity is just the perfect game you can go for.
It is a horrible game made, especially for the weirdos; hence, it's a great option to play with your friends. After all, who doesn't like to have some laughter and fun?
This game will definitely give you the perfect platform for that. However, many players have already questioned how to play Card Against Humanity online with friends. Well, here is a dedicated article containing all your answers regarding whatever you want to know about this game.
What is Card Against Humanity?
Card Against Humanity is basically a party game that will help you kill some amazing time with your friends and family. This game is for completely horrible and weird people, as it is as awkward as you and your friends.
The game is pretty simple and is divided into rounds to make it more fun and interesting. It also reminds of another amazing game, "Apples to Apples," which was developed back in 1999.
At every round, one player is allowed to ask a question using their black card. And the rest of the players can answer it, expressing their funniest thoughts via a white card. The question-and-answer rounds go like fill in the blanks. So, you actually have to fill certain blank spaces within the sentences as asked by the questioner.
Rules To Play Card Against Humanity
Like any other game, Card Against Humanity also draws some basic rules and regulations. And players are supposed to follow them throughout the entire gameplay. Now some of these rules are as mentioned below:
Each player receives 10 white cards at the beginning of the game
The one joining the match most recently draws a black card and becomes the Card Czar
The Card Czar reads the question as mentioned in the black card
Rest all members answer the questions using their white cards
The Card Czar shuffles all the answers as provided by the other players
He then picks one card with the funniest answer
The particular answerer finally gets one point
Once the round is complete, another player becomes the Card Czar, and the cycle keeps repeating
These were just the basic rules of how the game normally works. However, if you want to read all the rules and guidelines, we recommend you to refer to this PDF.
Best Sites & Apps to Play Card Against Humanity Online
We have already seen what this game is all about and how you can play it. But now the main question is, where should you play this game? Now, there are a few best platforms where you can get the perfect experience of this game. Let us see which are these platforms.
Here are the Best Sites and Mobile Apps to Play the Popular Card Against Humanity game with Friends Online Multiplayer
1. Cards Against Humanity Lab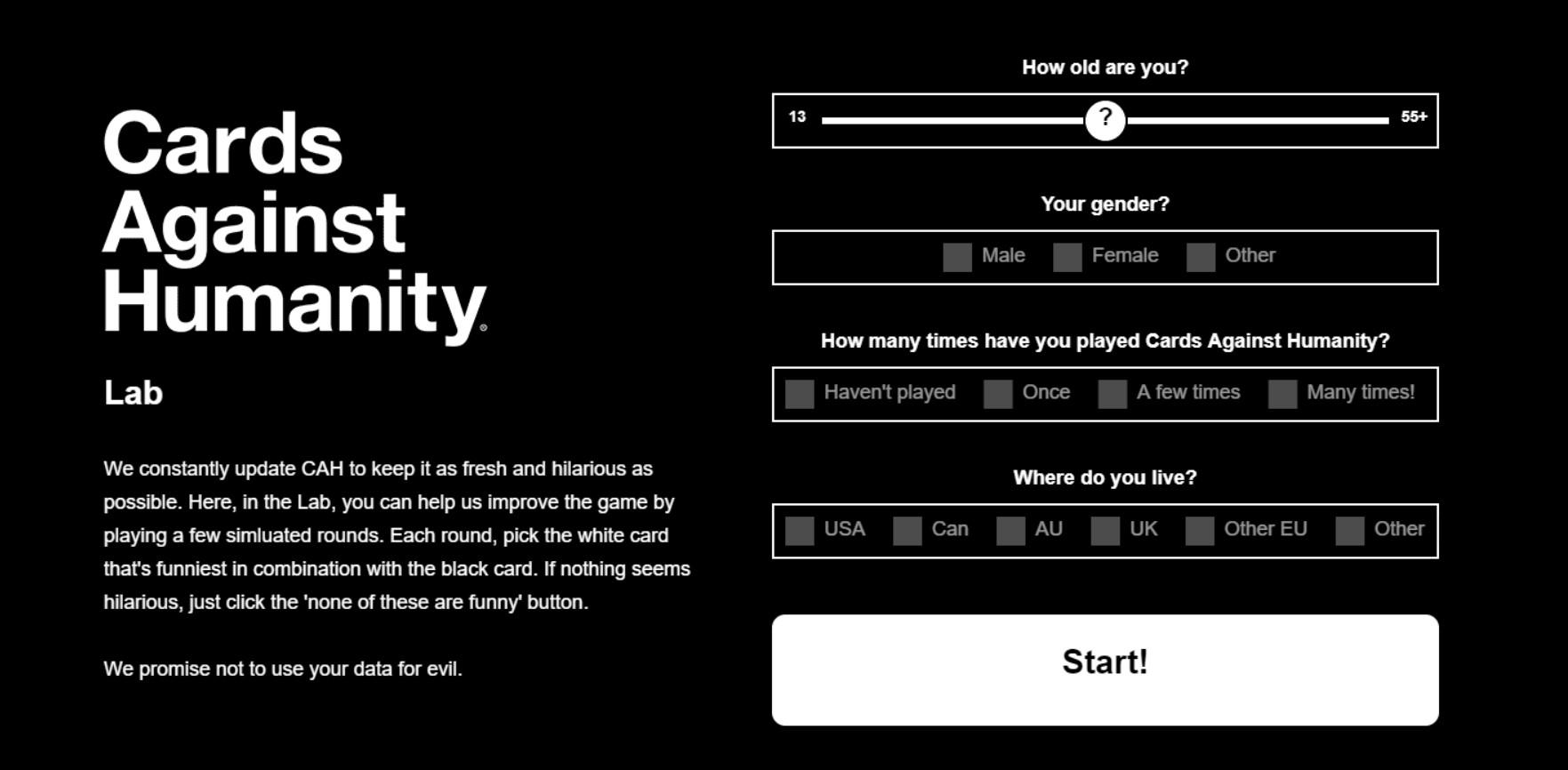 This is the official website for Cards Against Humanity and is the best platform to experience some real fun. Although it doesn't allow you to play multiplayer, you can take out some solo fun time for yourself. Being the official CAH platform, it offers seamless gameplay where you will actually be playing with the computer.
The computer itself assigns a black card, and you get the opportunity to choose one of the funniest answers. Apart from the black and white cards, there's another red card that gives you the option that none of the answers are really funny.
2. All Bad Cards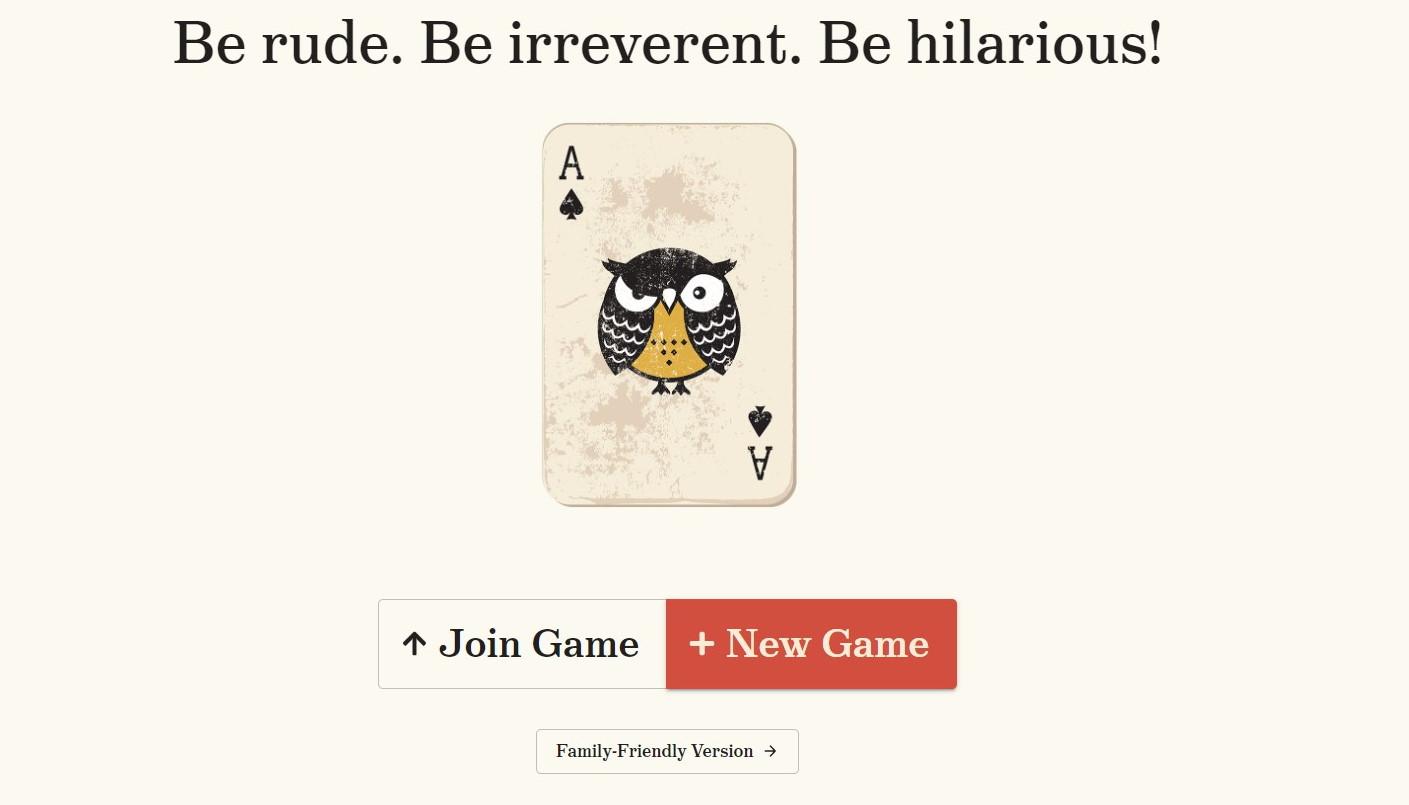 This is another great choice for an excessively interesting time killing game. Unlike most of the other card games, it comes with a pretty elegant interface that seems super easy to navigate.
Moreover, the platform gives you a unique feel which feels quite similar to Cards Against Humanity but has its own spice. All Bad Cards is also a newer name in the list that was developed a few times back. Still, it does a great job and entertains the players to the fullest.
3. Playing Cards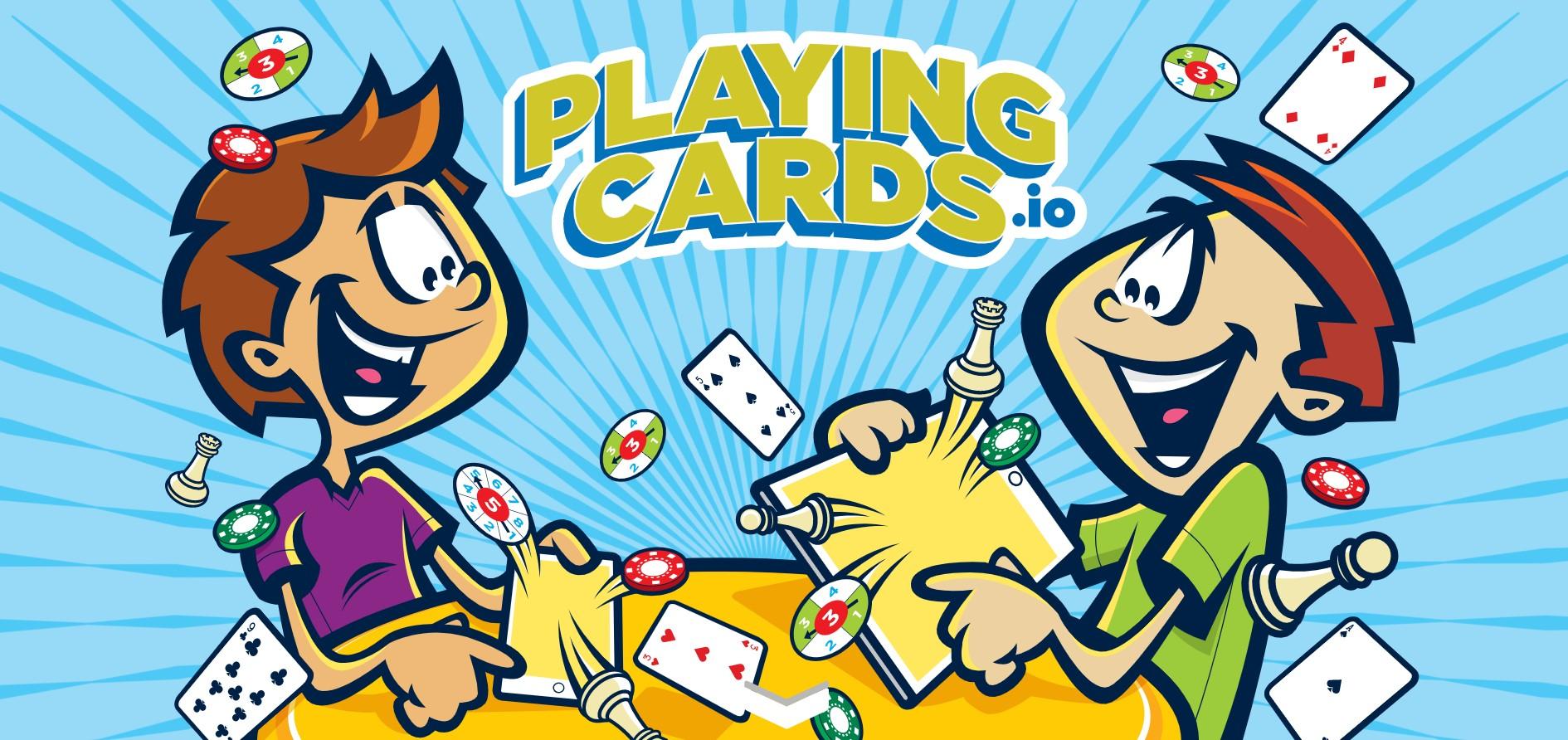 Playingcards.io is a very popular name that has been in the competition for a very long time. The site deserves to be on the list for a few important factors. At first, the site has got the looks and some sort of simplicity that is able to drag visitor's attention.
Also, the visual representation of the game seems extremely interesting and addictive. You can also play multiplayer with a team of up to 6 people. Besides, playing cards are very easy to play and are even a perfect choice for beginners.
4. Pretend You're Xyzzy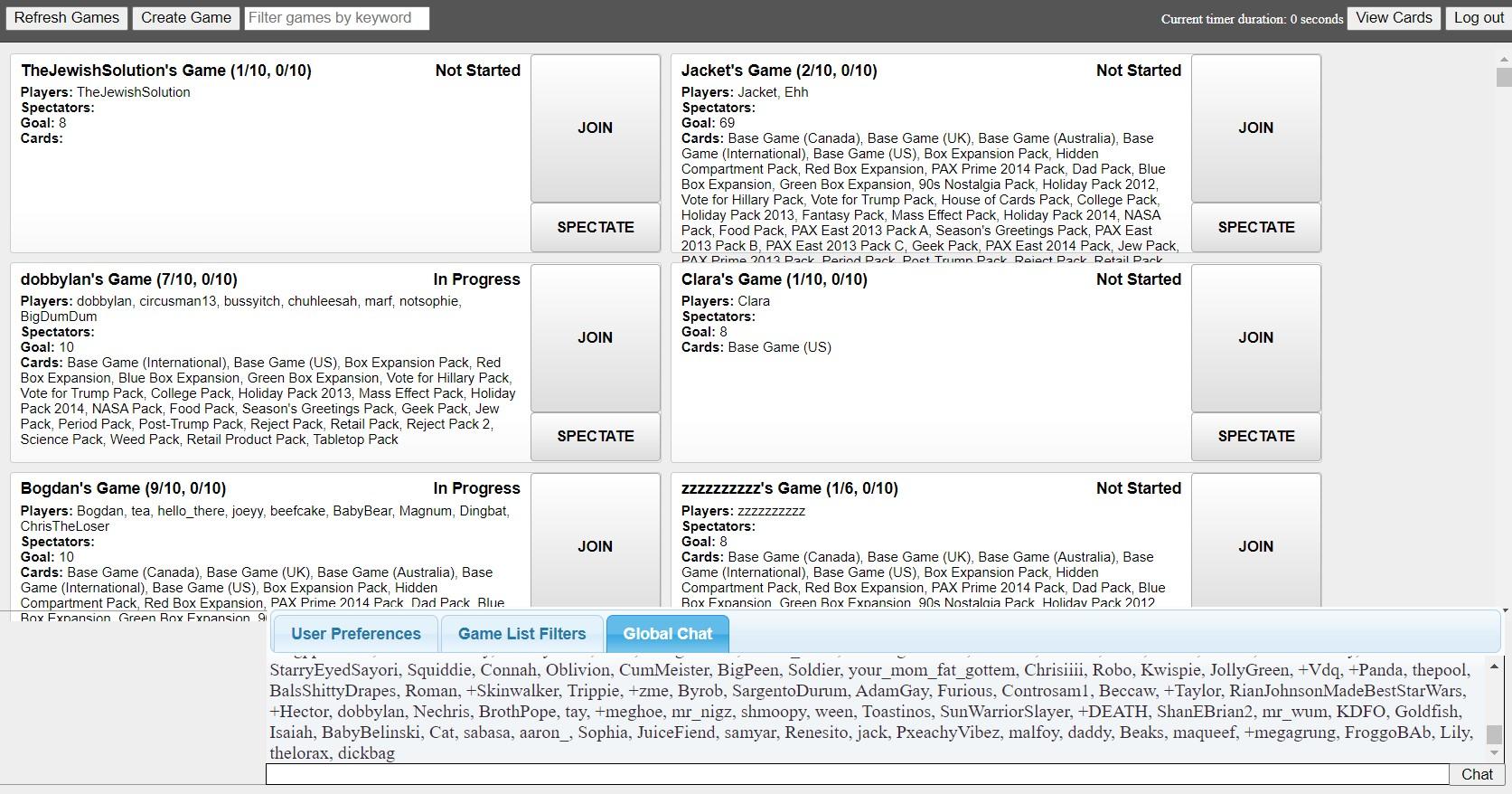 Well, this is just a replica of the so-called Cards Against Humanity. In fact, Pretend You're Xyzzy is much more fun as it lets you play with up to 20 other friends. There are a variety of packs and hundreds of cards, and thousands of awkward combinations.
If you are the host of the game, then you have complete control over it. You can modify it as you wish, create your own rules, and manage players. Managing players means you get the chance to decide which player must play and who must simply sit and watch the game. Other than these, the only negative point about this game would be that it won't allow you to play solo. You should at least have 3 more people to join the game.
5. Evil Apple: You Against Humanity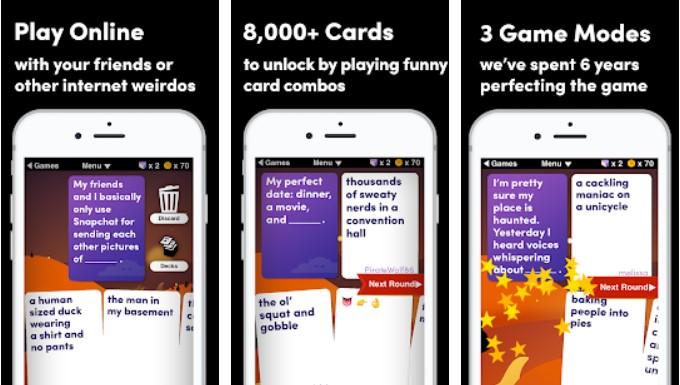 You Against Humanity is another similar card game that you can even play on your Android or iOS device. This game is very much the same where you need to invite 3 more friends to enter the game.
Then it will show you a red card carrying a question in it for you. All of you have to fill the blank space using the white cards with the most sarcastic answers in your mind. Finally, one of you, who will be the judge, will declare the winner and award him with 1 point for giving the funniest answer.
6.  Worlds Against Humanity
Another card game where players are expected to fill the cards with the funniest combination of answers. Worlds Against Humanity allows you to play online card games for free of cost. It is available for Android, and you can download it from Google Play Store as well. Just like most of the games on this list, players are provided with the same question, and they are supposed to fill the blank with horrible answers.
The one with the funniest answer will be declared as the winner. This card against humanity game is an amazing dose for some quality time killing. Plus, the laughter you get with each of these answers is just priceless.
Download for Android
Conclusion
Finding something interesting, especially when you are stuck at home or somewhere very boring, is seriously something very important. But it is also one of the messiest things to think about something at such times.
However, games like Card Against Humanity can be a good solution to replace your boredom with a bundle of fun and laughter. So, let us know if this article has helped you find a medium to entertain yourself at your worst moments.
If you've any thoughts on How to Play Card Against Humanity Online with Friends?, then feel free to drop in below comment box. Also, please subscribe to our DigitBin YouTube channel for videos tutorials. Cheers!