With over 500 million downloads the MX Player is Video Player king on the Mobile System. It supports all the video formats and codecs can be downloaded in case if your device needs one. The App has powerful hardware acceleration support which lets it function more smoothly with the help of device hardware rather than just relying on software. MX Player also has powerful gestures and pinch support to scroll and zoom respectively.
Can I Install MX Player on PC Without Emulators?
The developers of the App, J2 Interactive have not developed any PC version of the app. It is a native mobile app and you won't find any .exe or .dmg files for your Windows 10/8.1/8/7 and Mac OS. If you see any similar file online than it is deceiving for sure. The popular video player app is not available for PC.
There is no Native MX Player App Built for PC
Why it Bad to Install MX Player on PC?
I do not recommend installing MX Player on PC with Bluestacks. There are few solid reasons why I say so, why people love MX player because is it offers gesture control, subtitle search, and support, supports multiple formats and is smooth to use.
Moreover, you need to install an emulator worth size of 500MB to install a video player that is less than 50MB in size.
But think can you use gesture control on PC, No it will just turn out to be a regular Video Player. Moreover MX Player injects Ads adding more trouble.
Coming to Codecs and Subtitle Support. Ther are a number of Native Video Player Softwares for PC which are capable enough to play all video formats without any issues.
What Can You Do?
If you do not wish to download MX Player on Emulator than you can try the Native PC Alternatives. There are a number of Free Apps like MX Player which offers great video play experience. You get options to download subs and also adjust the subtitles on, add audio tracks and perform operations which are way more powerful and useful than MX Player.
Best Apps Like MX Player for PC
Here are the Best Native PC Softwares Like MX Player which offers the best Video Play Features on Windows and Mac.
1. VLC Media Player
VLC Media Player is a free open-source video and audio player which supports all the formats. The App can also stream online over protocols and URL servers. The player also has audio play support with sound equalizer, playlist, and all other features. It supports video streams also.
One of the biggest upper hand of the VLC is it is completely Ad-Free with all the features for free. The app is also natively available for Windows and Mac. You can download subtitles, adjust subtitle sync, change audio tracks, add shortcuts, and more. VLC supports all audio and video formats supported and you can play H.264 or MPEG-4 video as well as FLV or MXF file formats.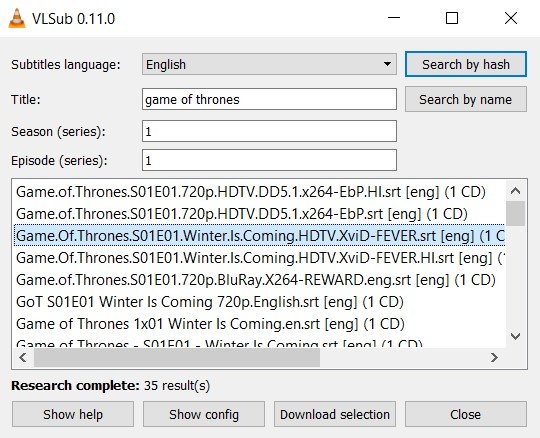 One of the Best native Video Player App for Windows and Mac PC. The player also do not inject Ads as it is totally ad-free. One of the Best Alternatives to MX Player for PC.
2. PotPlayer
Developed by a South Korean company named Kakao. PotPlayer is a lightweight video player app developed for Windows. It is around ∼30MB in size and supports all the video formats. You get a ton of options to customize all the basic and advanced features of the player.
You can play 3D videos and it supports various types of 3D glasses. The number of settings offered on the app could be a little headache, but if you are into making a highly custom player with colors, buttons, and more than PotPlayer is the best option you can bet on.
3. 5KPlayer
5KPlayer is Video Player Cum Converter Software for Windows. With a beautiful design and support to all formats, 5KPlayer is one of the best video player app for PC. It also lets you download videos and audios from YouTube and other supported sites. Playback is smooth and also has an AirPlay feature which lets users stream media from Apple devices to their PC, while its AirMirroring function allows users to cast the screen of iPads/iPhones on their computer, and also record the content.
A complete video player platform for your PC which offers more than just video play. One of the best Video Player for Windows and Mac you can try offering a sleek design and multiple features.
4. KMPlayer
You can watch high-quality videos such as 4K, 8K, UHD, 60FPS. The supports all popular codecs such as HEVC (h.265), h.264, VP9 along with hardware acceleration, minimizing CPU usage rate. Therefore you can enjoy high-quality videos even in low-end PC or multitasking environments.
Supports subtitles and Blu-ray image subtitles in various file formats (PGS subtitles, etc.). Supports Blu-ray Disc and DVD. You can enter the YouTube URL and play and download right from KMPlayer. Sound quality correction support using the normalize function.
Conclusion: As you cannot install MX Player on PC without any an Emulator like Bluestacks. It is better to choose an alternative app to perform the video play function. We have listed some of the best Native Video Player Apps for Windows and Mac Computer.
If you've any thoughts on Can You Download MX Player on PC without Emulators?, then feel free to drop in below comment box. Also, please subscribe to our DigitBin YouTube channel for videos tutorials. Cheers!