GBA emulators (also known as Game Boy Advance emulators) are one of the best ways to play your favorite GBA games on Android devices and PC. GBA is a handheld gaming console developed, manufactured, and marketed by the popular Japanese computer electronics company Nintendo.
Since GBA is part of the sixth generation of video game consoles that include computers, video games, and handheld video games, it did pretty well in sales, with over 81 million units sold so far (as per the June 2010 data). This data clearly depicts its popularity among youth at that time. Even now, there're a lot of people who have the urge to play GBA classics and also, at the same time, can't afford to move back to the Game Boy Advance console. So, here in this article, we are providing you with the best GBA emulators, particularly for Android and PC.
---
Best GBA Emulators
Here are the best GBA Emulators for your PC and Android devices
1. mGBA – Best Windows GBA Emulator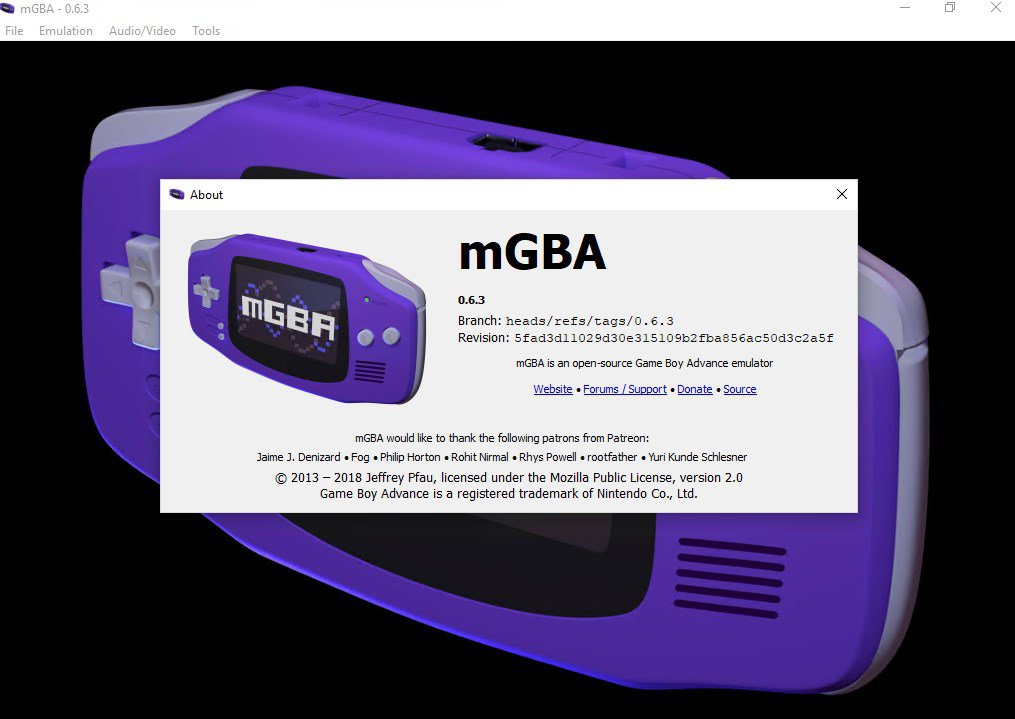 mGBA is one of the best GBA emulators for Windows PC. 'Best' because whenever you decide to play GBA ROMS, the emulator gives you additional features like the ability to save the game at the time you prefer, patches to run games smoothly, and cheat code support to enable cheats in games.
Now the good part about these emulators is that they allow extending the support for the games beyond usually supported games. The emulator is easy to use and set up. Also, the mGBA emulator has a huge catalog of GBA games for its users.
2. No$GBA
No$GBA or No Cash GBA is another very popular GBA emulator even capable of running Nintendo DS games. This means, the emulator can emulate both GBA and DS games. It is also the most-reliable GBA emulator around the globe. Also, apart from handling DS games without much perfection (as it's under development), the emulator very well handles the GBA classics and allows the user to use the controller.
No$GBA also lets the user configure the game the way they want and has great optimization. At last, there's no doubt that No Cash GBA is a powerful GBA emulator, and one must try it for the sake of GBA classics.
3. Higan GBA Emulator
Higan GBA emulator is another very promising GBA emulator that lets you play GBA classics. The emulator is easy to use and has a simplistic design to be used on a PC. Apart from handling GBA games, the Higan GBA emulator supports emulation for Super Famicom, Gameboy Colour, Famicom, Mega Drive, and much more. This way, it supports multiple consoles and is easy to set up. It also supports a vast majority of ROMs and is preferable by millions in the world.
Download Higan GBA Emulator | PC
4. Visual Boy Advance (VBA-M)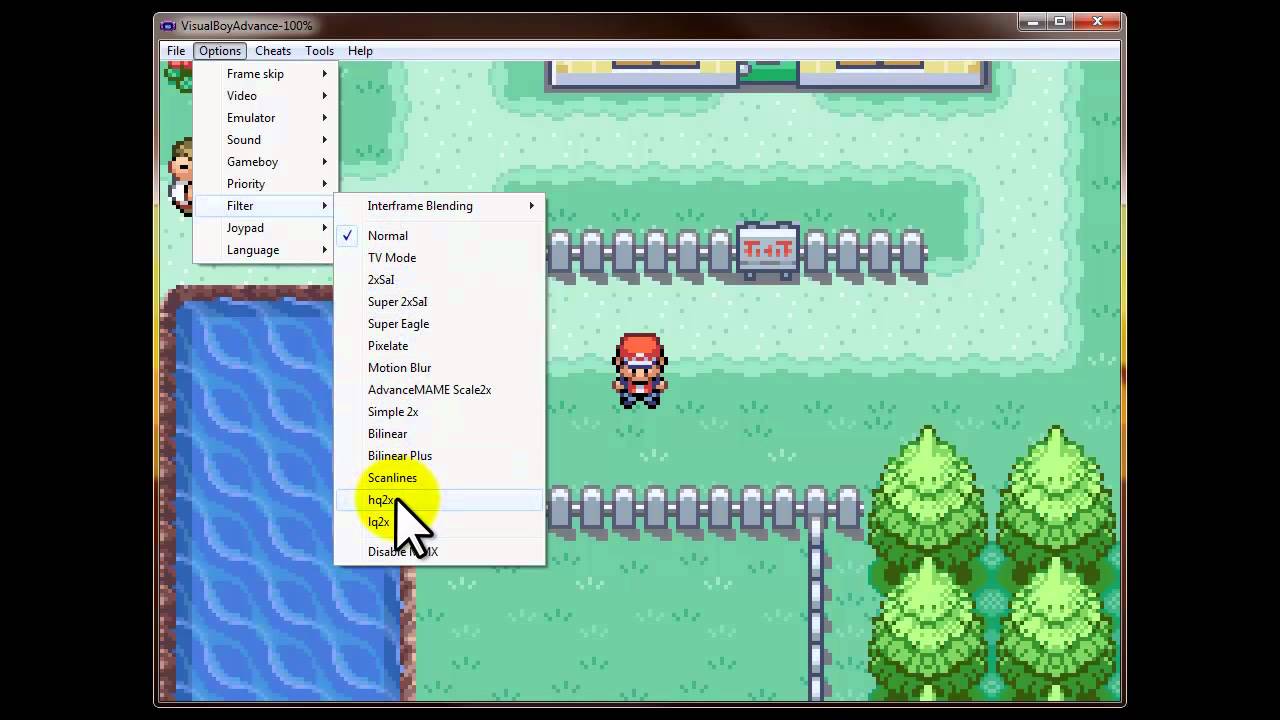 Visual Boy Advance is more than a decade-old GBA emulator capable of supporting all the GameBoy, GameBoy Color, and GameBoy Advance ROMs. The emulator is among the most reliable GBA emulators in the world. Also, due to the oldest existing, the emulator supports all the older and modern operating systems.
Earlier, it uses to lag on some hardware, but over time the emulator evolved and optimized for different hardware. It also supports Joystick, and features that are not offered by other consoles on this list. You can take screenshots, record your gameplay, and can use cheat codes to enhance the gaming experience, and much more.
Download Visual Boy Advance | PC
5. BatGBA
BatGBA is the simplest GBA emulator on this list. It doesn't offer any advanced features and is lightweight. The developers of this emulator focused on simplicity and ease of use. The emulator takes a very small space in memory and can run on almost every hardware you can imagine.
Nobody can have complaints with this emulator as it exactly does what it supposed to do. Runs every GBA game smoothly, and supports all the commercial and non-commercial GBA games. Rest, set up is easy and can be done in seconds. In our view, a GBA emulator worth giving a shot.
6. Boycott Advance – A Fantastic macOS GBA Emulator
Boycott Advance is a reliable and the best option for those who have Mac. This emulator is specifically for macOS users. Beautifully designed and optimized for the mac hardware makes this the best GBA emulator for Apple fans. It supports gamepads and external USB joysticks, including extra GBA video features like scaling and rotation too.
In short, Boycott Advance gets the job done fantastically. So, if you are one of those who want to get their hands-on GBA emulators, but have Mac, you must give this a try.
7. John GBA Lite
John GBA Lite is a popular GBA emulator that runs on Android and provides high-quality graphics video rendering. The emulator is a feature-rich emulator loved and adored by many. John GBA is capable of slowing down the game up to X0.25 and, at the same time, can fast forward it to x16 (which is too fast).
Apart from this, it supports Bluetooth and an external controller, and also has the ability to take screenshots. Rest, the app has a very good rating over Play Store and reviews are good as well. The size is around 3.7MB and has 10 million-plus installs till now.
8. GBA.emu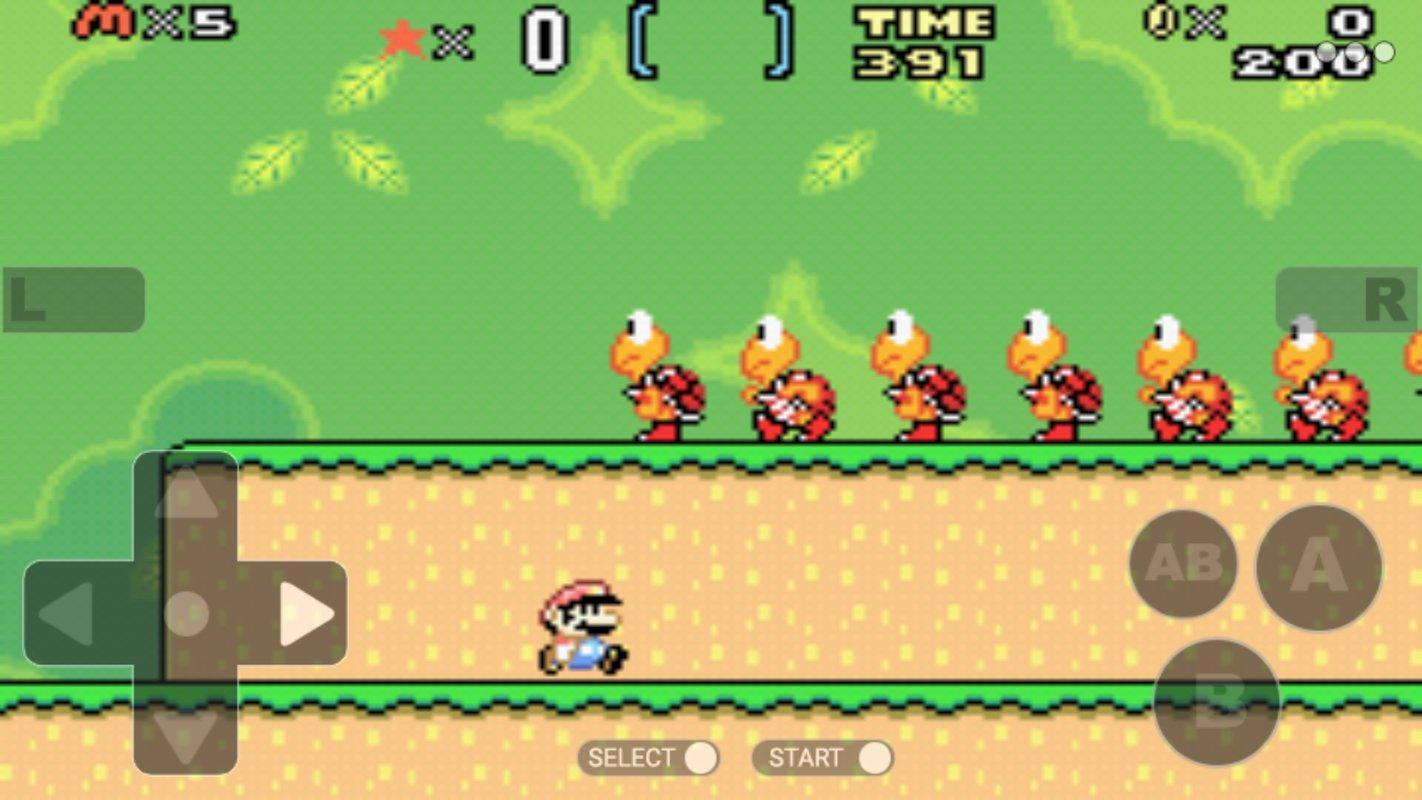 GBA.emu is a powerful GBA emulator that offers high-level BIOS simulation. The emulator is available on Android and has all the basic features that you can expect from the GBA emulator. For instance, it allows the user to save and export game progress and then transfer it to the PC. Also, you can run multiple GBA ROMs like ZIP, RAR, including .gba files. The emulator is well-optimized and supports cheat codes. At last, it's a paid emulator that justifies its pricing.
9. My Boy
Similar to the GBA.emu, My Boy is another very popular GBA emulator that offers high-level BIOS simulation. The emulator is available as a paid GBA emulator on the Play Store, and also allows the user to customize and use an on-screen keypad.
The Keypad includes shortcuts like save/load. It also supports external controllers such as MOGA controllers, screen layout editor, IPS/UPS ROM patching, and much more. The size varies by device, and it has over 1 million installs so far.
10. EmuBox
EmuBox is capable of running PlayStation, SNES, Nintendo DS, and Game Boy Color games very well. The emulator has a decent UI and 20 save slots for each ROM. You can take screenshots, use cheat codes, fast-forward the game, and can do a lot more with this emulator. The size is around 43MB, and the app has more than 500k plus installs. The rating is also fair enough. So if you think this one fits perfectly for your needs, you must give this a shot.
11. Pizza Boy GBA Basic
Turning your phone into a GameBoy console is so much easier with the Pizza Boy GBA Basic emulator. This emulator for Android devices runs super fast and smoothly. It is reliable and runs without any glitches. It allows users to play their favorite retro games uninterrupted without any ads.
Pizza Boy GBA Basic is enriched with many features like save and restore states, support for capturing screenshots, slow motion and fast forward features, and button customization. The emulator performs well and does not consume a lot of battery too. It even guarantees 60 FPS on old hardware. To conclude, Pizza Boy GBA Basic is one of the best GBA emulators out there.
Download Pizza Boy GBA Basic | Android
12. Mednafen
Mednafen is quite an old emulator for consoles like Gameboy Advance, Sega Master, PlayStation, and NES. Even obscure consoles like Atari Lynx, WonderSwan, and Neo Geo Pocket are supported. Mednafen, which was formerly known as Nintencer, is an open-source emulator.
For data input, a command line format is needed in this emulator. It lets users remap hotkey functions for easy gaming. With features like rewind, save, and screenshot, Mednafen is a pretty cool emulator. For a smooth gaming experience, you can choose Mednafen.
13. BizHawk
Bizhawk is a simple yet powerful emulator for Windows. It supports consoles such as GameBoy Advance, GameBoy Color, Nintendo 64, Sega Saturn, and Atari Lynx. It is replete with several advanced features. Bizhawk is best used for TAS (Tool Assisted Speedruns) and is incredibly popular due to this reason. It is preferred by casual gamers too. Hotkey mapping, speed control, screenshot capture, joypad support, and RAM search are some of the features of this emulator.
14. RascalBoy
One of the useful and efficient emulators for Android and PC is RascalBoy. Loaded with features like multiplayer support with 4 players and multiple audio filters RascalBoy is a good choice for old-school gamers. It also allows you to use a cheat list in the game.
With RascalBoy, you can record the sound of the game to save the background score of a game. This is sort of useful for those gamers who are enthusiastic about BGMs of games.
15. KiGB
If you like an emulator that has a widespread presence in all the prominent operating systems, then try out KiGB. It is available for Windows, macOS, and Android as well. It is a DOS-based emulator. 
With the custom palette, users can see the in-game menus in various colors. Users get to choose the color. Also, KiGb offers two themes, namely Ocean and Win95
For a better sound experience, quad-channel audio output is supported with different frequencies. One of the highlights of KiGB is the Auto Fire feature which you can assign to both A and B buttons on your device. This provides a better scope of firing.  Along with that, there are five modes of firing which are Slowest, Slow, Normal, Fast, and Fastest. 
16. RetroArch
RetroArch is a well-known emulator that is based on the mGBA core to emulate the Game Boy console games. RetroArch offers FFmpeg as a built-in feature for lossless video recording. If a gamer wants to stream online, RetroArch integrates streaming options for Twitch and YouTube.
This means streaming directly from the GBA emulator is possible without using multiple programs for that. With RetroArch, you can automatically save state loading if the progress of the game gets interrupted for some reason.  
Conclusion
So this was all regarding the best GBA or Game Boy Advance emulators for Android and PC. If you find this article useful, do let us know in the comment section below. We would love to hear that.
If you've any thoughts on 15 Best GBA Emulators | Android, Windows and Mac PC, then feel free to drop in below comment box. Also, please subscribe to our DigitBin YouTube channel for videos tutorials. Cheers!