According to a report about 98% software malware is shared by Android OS. This shows how vulnerable are Android smartphones to be infected by the virus. Google regularly releases security patches in software updates to protect Android from any such threat. Today I have grouped some of the best apps which your device should have to protect it from physical and software problems.
1. Device Manager App (Get back your lost Android phone)
This is one of the most important apps every smartphone should have. These apps help in locating GPS of your smartphone when lost, they also give you remote access to the lock screen, send SMS, wipe device data, make an emergency call etc. You can access your Android device from any other phone or PC with internet access.
Basic Features:
Locate Android devices associated with your Google account
Reset your device's screen lock PIN
Erase all data on the phone
Download Android Device Manager app from Google Play Store and give it administrative permission. (To do so go to Settings> Security > Device administrators > Activate Device Manager.
To access your device from any other system just visit Android device manager site and log-in with your Google Account associated with your smartphone. You will be shown options to be performed on your smartphone.
Apart from AndroidDevicee Manager app from Google, there are many other third-party apps with varied features available on Google Store to which you can give administrative rights to remotely access the device.
2. Hide your Data
Protect your private data like pictures, videos, apps and other media with this best vault or hide app for your Android device. This app is called as Audio Manager (Name will be displayed as Audio Manager in App drawer).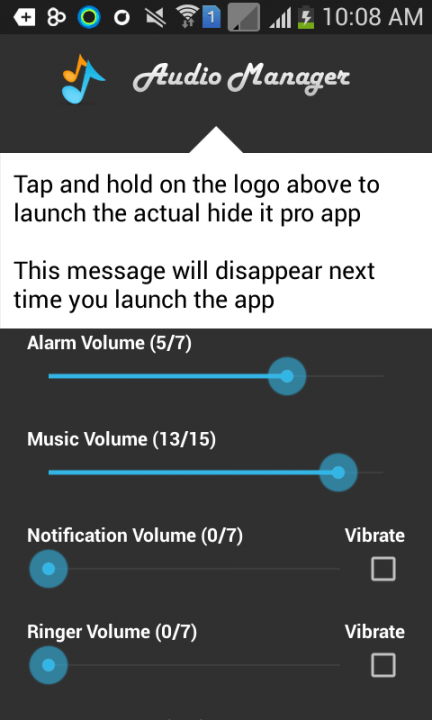 Basic Features:
The app may deceive any user as its home screen shows some options of volume control.
When you long press on Audio Manager Logo the actual hide app opens where you can store and hide data with PIN or Password lock.
You can hide Apps, Videos, Pictures, SMS, Notes, Music, files etc.
Even though if anyone finds it then you can fool them by using 2222 or 8888 as default PIN which shows no content as hidden.
The hidden media is completely secure and cannot be found even in file managers.
This ultimate hide vault app is a must have Android app to secure your private media from anyone.
3. Antivirus App and App lock
Android devices are very much vulnerable to virus, malware, adware, trojans, bugs, spyware and other suspicious software. Due to Android's open source policy, it is easy of manipulators to infect any Android device. There are plenty of Antivirus apps available on Google Play Store. No antivirus app can provide 100% protection but they are powerful enough to eliminate all major threat and virus from the smartphone. They also provide web protection, real-time app protection and app lock features. Almost all antivirus apps perform the same function so here are a couple of recommendations based on our experiences.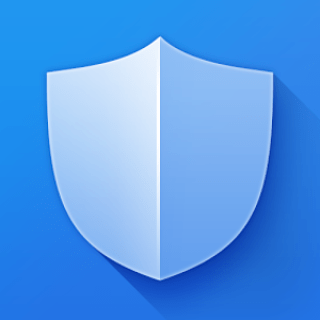 4. App Backup and restore
There are many apps which you generally don't use but wish to have them stored in your device then for such cases you can use  Backup and restore app these apps just backup the .apk file and then you can install them anytime you wish. You can backup them to SDcard or internal storage and restore them on the requirement. App data and progress cannot be stored only the .apk files are backed up.
5. Parental Control Apps
Parental control apps help you to track your child's device activity. It helps you to customise the smartphone. They allow only those apps that you wish to be displayed to your child other apps are not accessible. These apps prevent your ward from downloading or purchasing any apps, you can also block internet access on the phone, restrict incoming calls and even keep a schedule on smartphone usage by your child. You can view your child's activity log like SMS or calls and even location. After downloading the app and registering your details you need to set a PIN.
Note & Conclusion: We do not endorse any of the apps linked above. Hope the post was helpful. If you have any suggestions or queries comment below.
If you've any thoughts on Best Security Apps to Protect your Android Device, then feel free to drop in below comment box. Also, please subscribe to our DigitBin YouTube channel for videos tutorials. Cheers!