Instagram is one of the most popular social media platforms on the internet, used by millions worldwide to share photos, videos, communicate and run businesses online. Users on Instagram must follow certain rules and guidelines to achieve the best for socializing and promoting their business. However, Instagram may suspend or ban your account if you violate Instagram's terms of service. In this article, we'll provide tips on retrieving your suspended Instagram account and discuss reasons for Instagram banning your account.
Why Instagram Suspended Your Account?
There are some strict rules and guidelines to ensure that Instagram is safe and enjoyable for all users. There are several reasons why Instagram might block or ban your account, including:
Sharing nudity, online harassment, giving hate speeches, or adding violent content to your account. Your account will be blocked if Instagram finds that you violate these guidelines.
To keep its platform free of spam and online abuse, Instagram may ban your account if it finds you are posting spammy content or sending messages to unknown people in bulk.
Instagram's goal is to ensure that all user interactions on the platform are authentic and organic. Your account may be blocked if Instagram discovers you use bots or automation tools to increase your followers or engagement.
The platform respects copyrights and expects a similar attitude from its users. Instagram may disable your account if it finds you posting copyrighted material without authorization.
Things You Need To Perform to Restore Your Disabled Account
You can retrieve your blocked or banned Instagram account if you have taken the steps listed below. Here's what you need to do:
Step 1: Determine why your account was Banned
It is essential to determine why your Instagram account was banned before you can retrieve it. Your Instagram account may have been banned for any policy violations. Check your email or Instagram app to see if you have received a notification explaining this.
Step 2: Appeal the Decision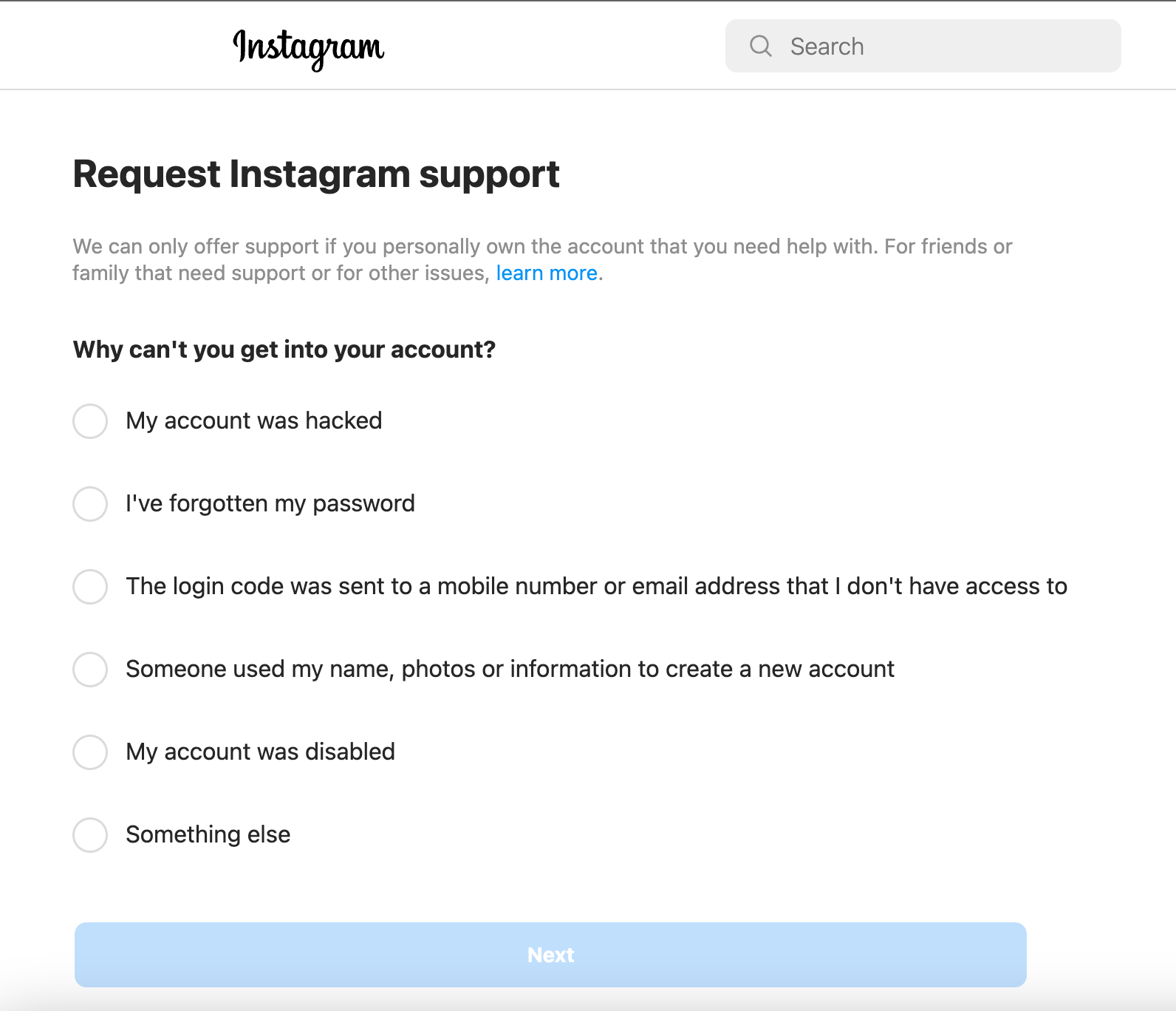 The decision to block or ban your account may be appealed if you believe it was an error. Click on the "Report a hacked account or impersonation account" or visit Instagram Help Center to appeal on a desktop browser. Ensure you provide as much information as possible by following the prompts on the form. You will be notified if your appeal has been approved, and your account will be unbanned.
Step 3: Contact Instagram Support
Your appeal will be denied if you do not receive a notification explaining why your account has been disabled. If your appeal is denied, you can contact Instagram support for assistance. Visit Instagram Help and click the "Help Center" button to get in touch with Instagram support. Make sure to fill out the form completely and provide as much information as possible. Instagram will review your request, and assistance will be provided if possible.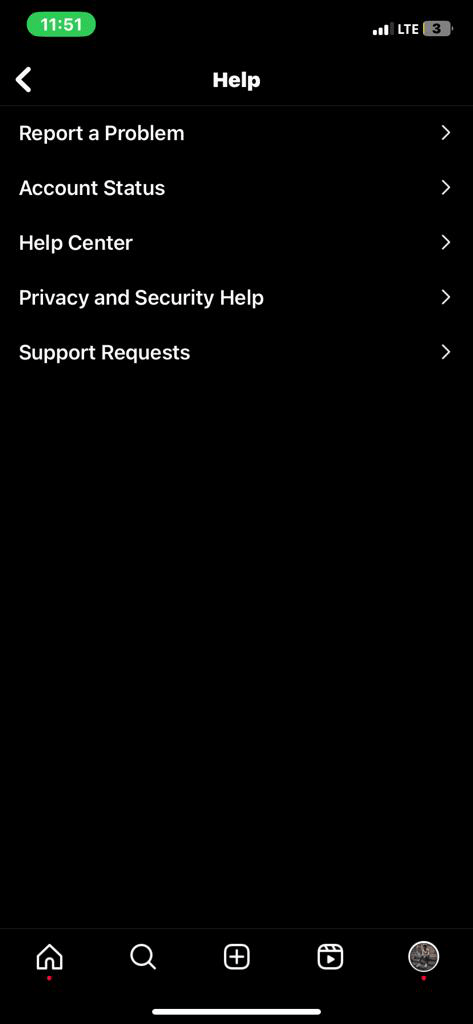 Step 4: Create a New Account
It is possible that you will need to create a new Instagram account if you are unable to retrieve your Instagram account. Keep in mind Instagram's community guidelines when creating a new account, and stay away from the actions that led to the blocking or banning of your previous account.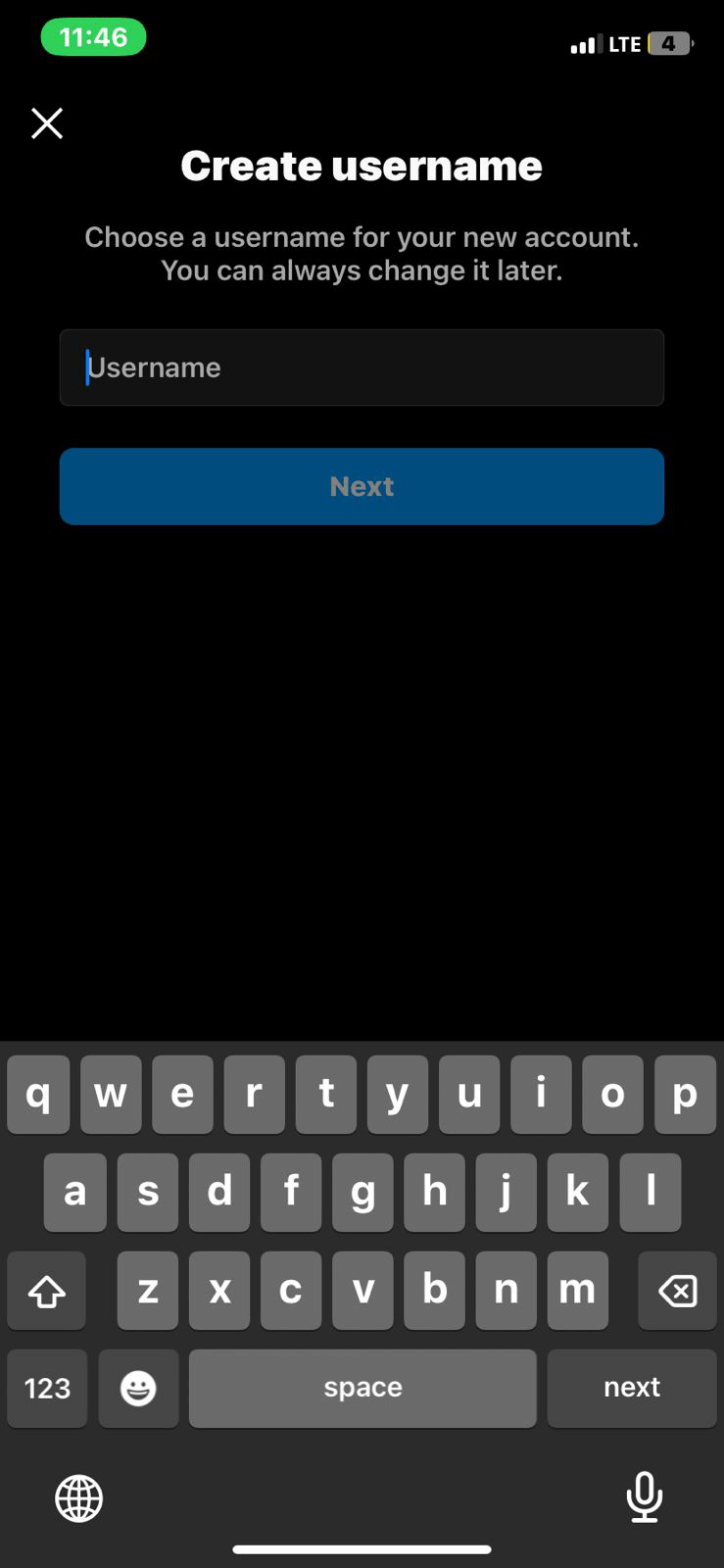 Tips for Avoiding Account Ban
To prevent your Instagram account from being disabled or banned in the future, make sure to follow these tips:
1. Follow Instagram's Community Guidelines
To ensure all users are safe and enjoy using Instagram, Instagram has developed a set of community guidelines for all users to follow. In addition to nudity, harassment, hate speech, and violent content, the guidelines cover a wide range of topics. Here are some tips on following Instagram's community guidelines:
Before posting anything on Instagram, please read and familiarize yourself with the Instagram community guidelines.
Whenever you post a comment or message, be respectful and considerate of other users.
Posting content that promotes hatred, violence, or discrimination is unacceptable.
Avoid spamming and scamming on Instagram.
Using Instagram's built-in reporting tools, you can report content that violates its community guidelines.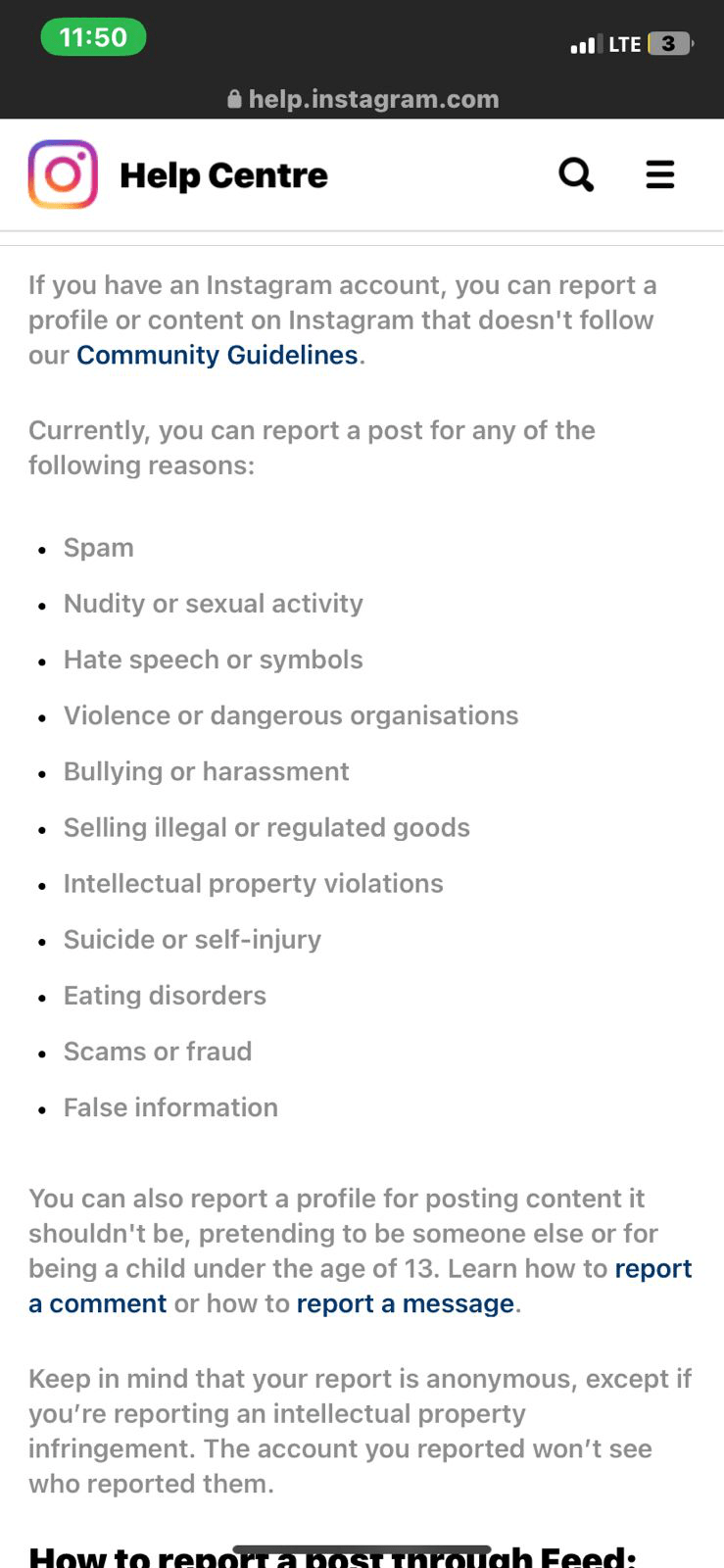 2. Avoid using Bots or Automation Tools
Unlike Facebook, Instagram does not allow you to grow your following or engagement using bots or automation tools. Your followers will likely grow organically if you create quality content and interact with other users.
3. Do Not Post Spammy Content
Your Instagram account may be flagged for spam if you post irrelevant comments or links to spammy websites. You should make sure that you post relevant comments and links that add value to the discussion.
4. Avoid Posting Copyrighted Material
It is best to post only content you created or have permission to use in order to avoid violating copyright laws. Whenever you use other people's content, make sure you ask their permission and give due credit.
5. Keep your Account Secure
Make sure you use a strong password and enable two-factor authentication on your Instagram account to keep it secure. Whenever you click on suspicious links or provide personal information, be cautious.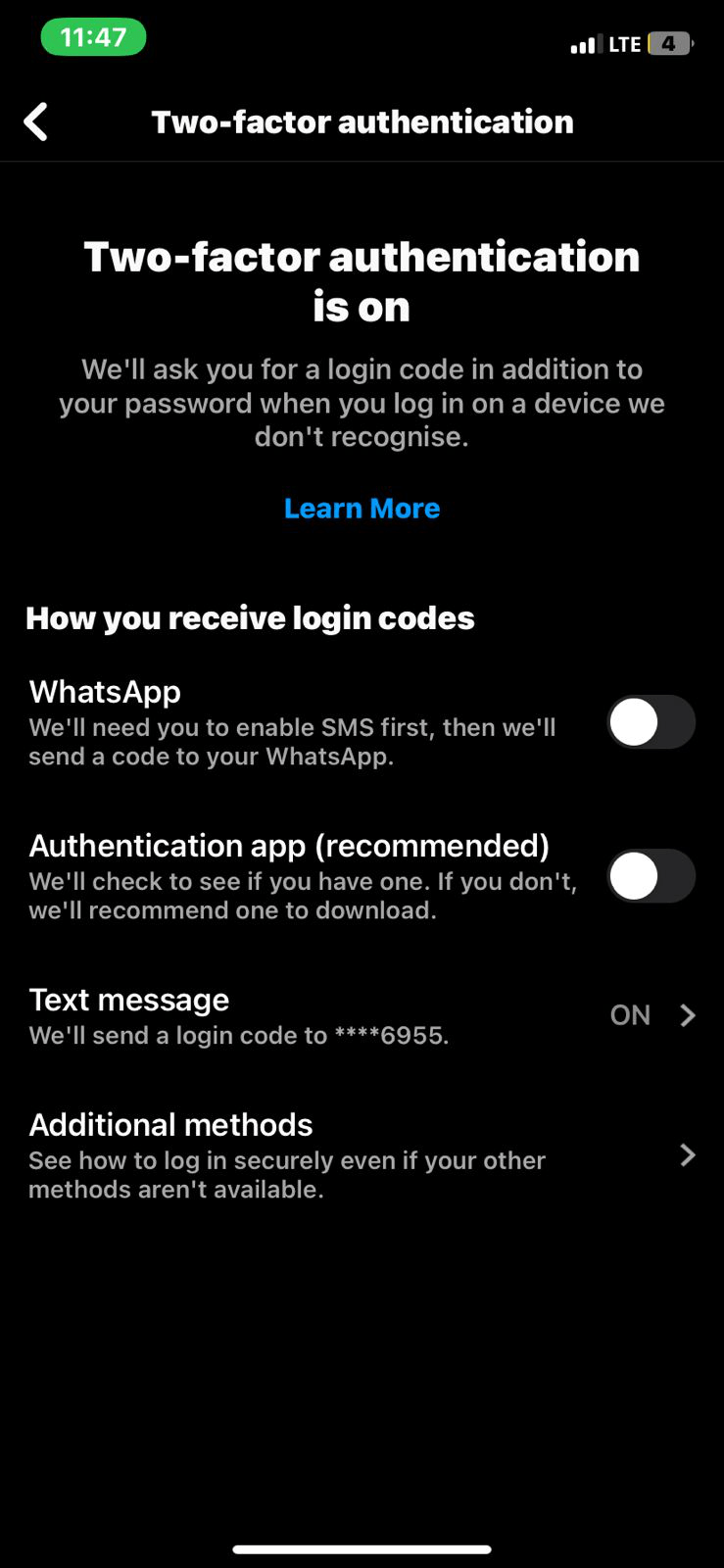 Wrap Up
If you're using Instagram for business or for personal use to keep in touch with your friends; you need to follow the guidelines laid down by Meta. It can be frustrating if you cannot access your Instagram account. Nevertheless, you can try a few tips to recover a suspended Instagram account by following this guide.
If you've any thoughts on How to Recover Disabled Instagram Account?, then feel free to drop in below comment box. Also, please subscribe to our DigitBin YouTube channel for videos tutorials. Cheers!