FMovies can be dubbed as a free streaming nirvana that offers all the Movies and TV Shows from all across the globe for free. The Site directly Streams movies from torrents and other global sources. Therefore, you can expect movies right after they are released in CAM quality. The Site also offers movies in HD with subtitle support. The site has categorized movies according to country, genre, popularity, etc. thus reducing the effort on finding any local stuff. As the service offers content without any licensing the site is blocked on a frequent basis but comes back by tweaking the URL. There are also many mirror sites making it a chain.
The Internet is on Crackdown to remove all the websites which stream Movies and TV shows for free without any licensing. Watching illegal streams which do not have any authorization is a crime and you may end up in jail. Some countries have very strict litigations on unethical online Movies and TV streaming, the accused and the perpetrator both may face the wrath of the judicial system. In most cases, the developer of the website is one who is punished.
Many online streaming websites on the internet are deceiving in nature and they just try to inject malware into your device. The free broadcast of copyrighted content cost billions of dollars to the entertainment media and film production industry. Production houses are raising voices against all the unethical online content providers.
Illegitimate websites are potentially harmful and malicious for your system and data, as they are capable enough to harass the privacy and collect sensitive information from your device. So, today I have come up with some of the best websites to watch movies online for free without any copyright infringement issues.
Content at Glance
Why is it Good to Avoid FMovies?
Fmovies is a bit of Gamble, because of the type and amount of content it provides. Like many unauthorized streaming sites which do not generally host the content on their servers, the FMovies also plays on safer grounds by not hosting any content. It works by indexing the streams through various means which include but are not limited to BitTorrent, magnet source, file hosting services, video streaming entities, pirate sites, and other similar streaming services
Related: Best Free Movie Streaming Sites [Free & Paid]
The services are in a "non-clear" legal area. The legality of the FMovies depends on the country and the material being presented. The site streams movies and TV Shows from Torrents and other sources not accepted by studios. Downloading or streaming copyrighted material that you don't own without permission or paying for it is illegal. The federal agencies in your country may track your activity via IP Address, you may end up in jail. So it is better to avoid using pirate sites to access free content.
The Site has been regularly under the government scanner for its activities.
In January 2018, the site was identified as a Notorious Market by the U.S. government, along with The Pirate Bay and other piracy sites.

FMovies was blocked in Australia in December 2018, after a request in August.

In February 2019, Sweden asked advertisers to blacklist some piracy and streaming sites, which included FMovies.

By April 2019, ISPs in India were ordered to block FMovies, and the U.S. Government identified the site as one of the top piracy sites.
Source: Wikipedia
You May Fall in Trouble
Streaming illegal content is, of course, a punishable offense. But rules vary from country to country, some states have a very stern legislations while some may have nominal laws. Generally, the government attacks the publishers of the sites in an attempt to pull out the root cause. But it doesn't mean the users of the site can't feel the heat, as IP is public so is your activity, this is just enough for federal agencies of your country to penalize you. It is better if you distance yourself from the illegal watch.
Is there any Official Website of FMovies?
The Service had an official website in the past but due to regular litigations and DMCA takedowns, the websites get shut. This does not stop it as the service again springs back with some different URL. Presently there is no official site but there are few mirror sites that offer the services. A proxy or VPN can still unblock any locked site. The developers of the site work in complete anonymity to avoid any lawsuit.
Note: DigitBin do not encourage the use of Pirate Streaming Sites, we are not affiliated with the services in any form. Use the legal free websites listed below to avoid any legal persecution.
| | |
| --- | --- |
| WatchFree | https://watchfree.su/ |
| SolarMovie | https://www.solarmovie.fun/ |
| Zmovie | https://zmovies.cc/ |
| WorldFree4u | https://worldfree4u.desi/home |
| Yes! Movies | https://yesmovies.movie/ |
| VEXMovies | http://vexmovies.org/ |
| 123movies | https://123moviess.cc/ |
| NewMoviesOnline | https://1newmoviesonline.me/ |
| IceFlims | https://icefilms.unblocked.krd/ |
| FMOVIES | https://fmovies.wtf/ |
Best Free and Safe FMovies Alternative
Here are the Legal and Safe FMovies Alternatives for Free to Stream Movies and TV Shows
1. Vudu

This is another popular content delivery platform similar to Netflix but unlike Netflix a similar to FMovies, it offers a number of movies and TV shows for free. All Vudu titles are true high definition in 1080 pixels, come with standard Dolby Digital Plus 7.1 surround sound. The best part of Vudu is it offers full-feature length movies in 1080p making it a very right choice for HD streaming. Vudu categorizes content into comedy, crime & suspense, action, family & kids, etc.
While movies are available for rent. You can watch 1000's of free movies with Ad support on the VUDU at, Movies on Us and New Movies. You need a User Account in order to watch movies at Vudu, even for the content which does not cost, but registration is totally free. Vudu offers some of the best programs and TV shows to watch out with a library of over 20000+ Programs.
Why Vudu?
Free Movies in 1080p
Rent movies you like
Early Access to Latest Movies
Premium Movies and More
2. Sony Crackle
The Crackle by Sony is a free online service available across 20+ countries that let you stream TV Shows and Movies online. Being a Sony Entertainment product you can expect a large number of movies from Sony Pictures. Sony Crackle has a bouquet of movies and has partnered with a number of big production houses. Since you can stream the films for free without any subscription, the service supports itself by running short pre-roll and mid-roll ads every now and then. Given its wide range of movies and the trust of Sony, this service is surely the one which you should try
Sony has partnered with a number of production houses like 20th Century Fox, MGM, Lionsgate, Funimation, WB, Walt Disney Company, Paramount Pictures, Village Roadshow Entertainment, etc. The video library is huge and features content of good quality even if opt to watch it on big screens.
Why Sony Crackle?
Mammoth Library of Movies from various production houses.
Free Movies without Subscription
Good Quality Video Play
Simple Interface
Dedicated Mobile App
3. Tubi TV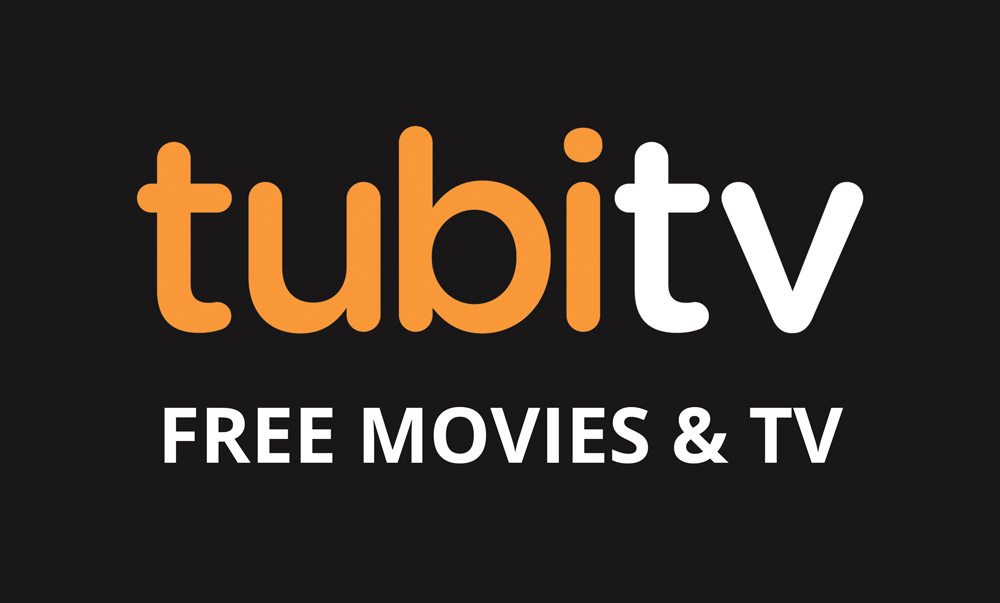 This free service is available globally and houses a bunch of movies and TV shows which is difficult for you to find elsewhere. With a library now surpassing 50,000 titles, second only to Netflix, Tubi TV is the best source of Movies and TV Shows. The site hosts thousands of Movies and TV Shows for all age groups and that too without any subscription and as a necessity, it runs on Ads. Tubi TV has something to offer for everybody with content ranging from comedy, drama, kids, classics programs, and even Korean dramas, anime, and British series.
Tubi provides free ad-supported content from Paramount Pictures, Metro-Goldwyn-Mayer, and Lionsgate with many Not on Netflix programs. It also hosts a number of independent cinemas. So just dive deep to take a ride on the largest library of free media content online.
Why Tubi TV?
Large Number 0f Movies
Asian Content
Critically acclaimed movies and shows
4. Disney Plus
Disney Plus is a subscription-based video-on-demand that is dubbed as the biggest rival to Netflix. Considering it just started its operations, the quantity of content is pretty much low but the quality it offers is very impressive. You get some of the hard-to-find movies on Disney Plus like Star War Series and the very popular Marvel Movies.
Since Disney bought Fox Studios you can expect a large number of movies from Disney and Fox. You get premium content from Disney, Pixar, Marvel, Lucasfilm, 20th Century Fox, and National Geographic, as well as original television series and films from Disney Channel, Freeform, and select titles from ABC Studios.
5. YouTube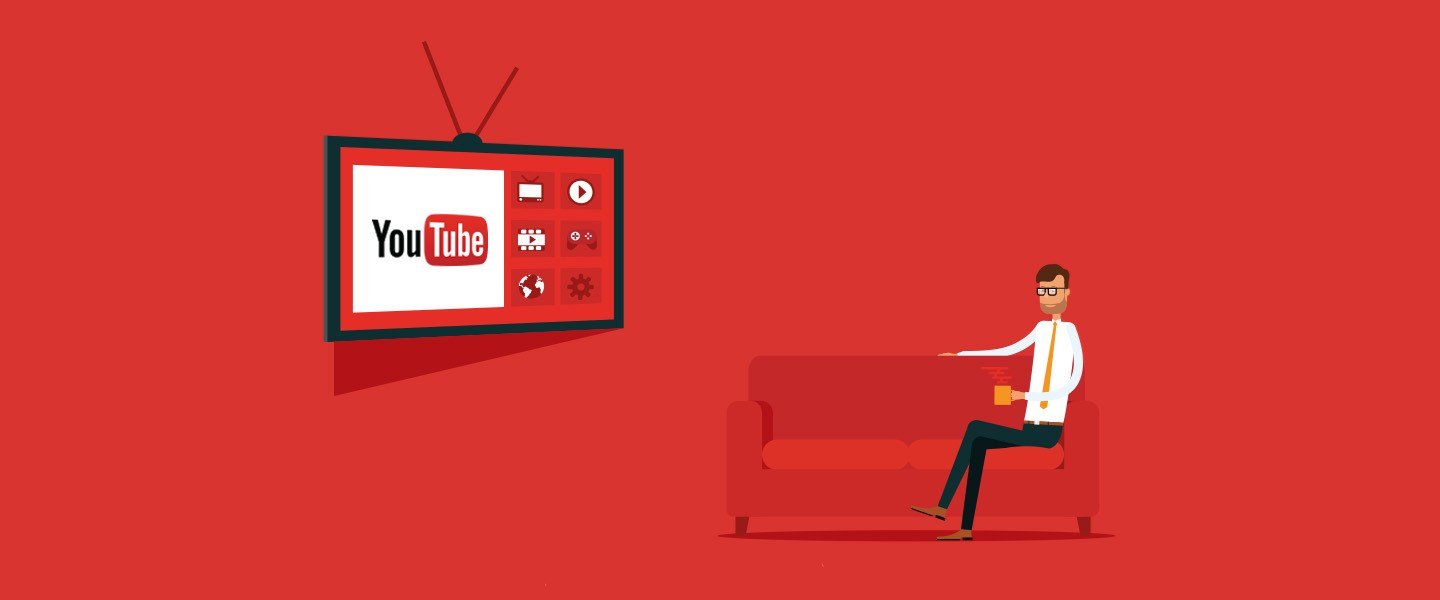 With over a Billion Visits per month, YouTube is undoubtedly the most popular video streaming site. YouTube has a mammoth library of independent movies and TV shows. You can have this content right on your device and if you wish you can also download the content offline. YouTube has a number of Indian, Spanish, Turkish, Hollywood Cinema from the Golden Age and movies from counties worldwide. YouTube has a Movies Section which has some good movies free to watch. The number of independent movies and programs on YouTube is large. And the features offered by YouTube as we know are pretty great including quality settings, subtitles, suggestions, etc.
Why YouTube?
Never-Ending Movie Collection
Suggestions and ratings
Subtitle and Video Quality Settings
Movies hosted by YouTube itself
6. Voot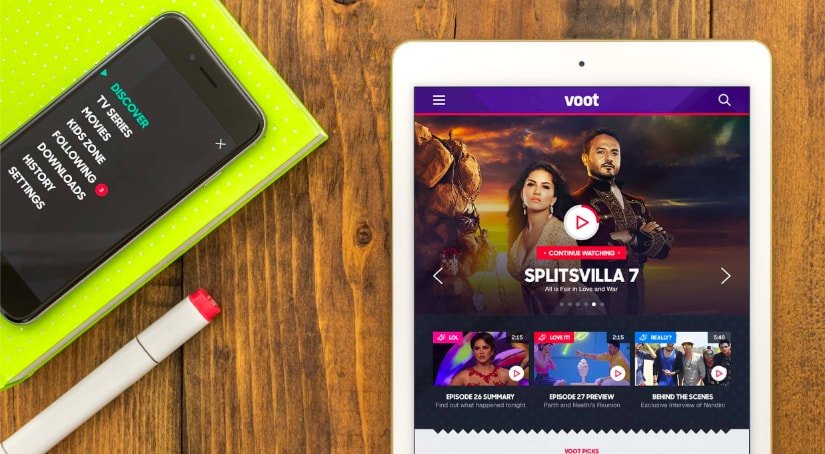 Voot is a digital platform which serves India and is owned by Viacom 18. The platform serves more than 50 million monthly users alone on its site. It also has a dedicated App for Android, iOS and Fire TV. The Voot works by advertising-led video-on-demand service. Voot hosts content from its own network of Channels namely, Colors TV, MTV, Nick India, Cineplex, and other TV Channels. It also hosts a number of Indian films for streaming which also includes regional movies. The Voot also produces its own web originals all of which can be streamed for free. The service is exclusively available in India and you may need a VPN to access the service outside India.
Goods About Voot
Movies and TV Shows from Viacom
Simple to access and free to use
Bouquet of  TV Shows and Originals
7. Crunchyroll
Crunchyroll is a popular site with over 50 million monthly visits which primarily focuses on east-Asian content primarily on Anime, Manga Series, Music, and Shows. The site is solely made for all anime lovers. A legal and simple way to stream all your favorite animation. The service has rights to popular Anime Series like Naruto, Dragon Ball, Titan, etc. Crunchyroll is the one-stop destination for all Anime Lovers and is much recommended as it is safe and legal. Though all the content is not free, you get a 14-day free trial to access the shows and programs.
The Content Provider uses a freemium model. That means they offer anime for free at a lower definition and with advertisements. The latest episodes of ongoing shows can't be accessed for free unless you wait for a week.
Goods About Crunchyroll
Best Place for Anime Lovers
East-Asian Movies and TV Shows
Popular Manga Series
8. The Internet Archive
The Internet Archive is a non-profit public domain online organization that aims at preserving digital content. Therefore, many movies and TV shows are uploaded onto the archive for long-term storage. You will find movies dating back from the silent era to the modern 21st-century. Movies that cannot be easily found elsewhere can be located on the Archive. Being a public domain site you can only have access to movies that do not have any digital right licenses, so you mostly find independent movies and old TV programs. But it could be the largest free motion picture library given the number of movies it hosts. You can download the content with a click or as a magnet link.
Goods About Archive
Largest Library of Movies
Direct Download
Categorized genres and titles
Classic Movies
Lesser-Known Movies
9. Veoh
Veoh is not a very good option to watch free movies as you will not get any new movies to watch but it has a number of short films and independent movies to watch for. The site has over 7000 films most of which are short in length. The videos run in standard quality and it is not much you can expect. The website gets a good amount of monthly visits and generally shows very few Ads compared to its counterpart like Crackle. Veoh has curated very well by sorting by genre, popularity, date, length, language, subtitles, length, and other factors. Veoh is a good place to enjoy movies.
You get movies, TV shows, music, and general videos. You also get shows from networks like Hulu, ABC, CBS, and more. Individual content creator as well can put their videos. Veoh has become very popular among fans for the kind of full-length TV Shows which aren't available on other unpaid platforms. The content pool is very huge and there is a huge possibility that you will get what you are looking for.
Goods About Veoh
Very few Ads
A large number of short movies
No registration is needed.
Conclusion: FMovies is known to be one of the most notorious series of illegal streaming sites. The site offers free movies and TV Shows embedded for streaming and free download. It is illegal to use FMovies to stream movies and the local law agencies may crack you down causing legal troubles. But you can still use Free and Legal Alternatives to FMovies to enjoy movies and TV shows.
If you've any thoughts on Say No to Fmovies | 10 Free & Legal Sites to Switch Right Now, then feel free to drop in below comment box. Also, please subscribe to our DigitBin YouTube channel for videos tutorials. Cheers!