After a few hiccups, the cricket fever is right back into the fore. As you might be reading this, the sport's festive season aka IPL might already be in full flow. But as opposed to earlier times, there are now a plethora of options that lets you legally stream live cricket matches across the globe. In this guide, we will be mentioning 10 of these very best cricket streaming sites. So without further ado, let us get on with the list.
Best Cricket Streaming Sites
Here are the Best Sites to Stream and Watch Cricket Live Online from Across the World
1. Hotstar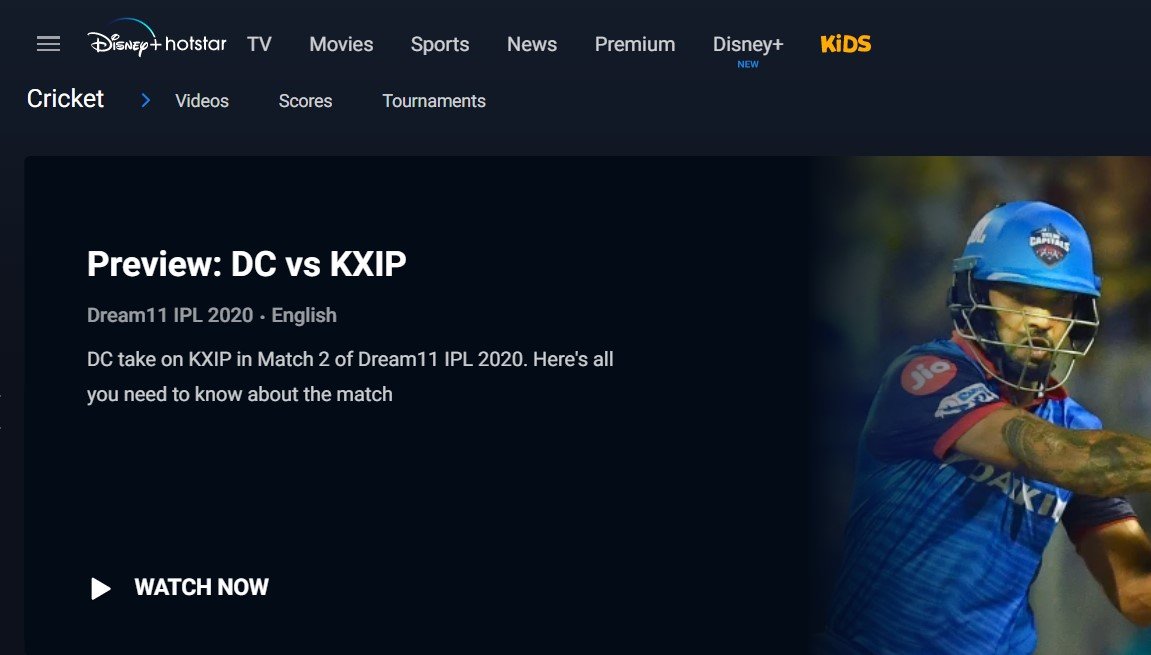 Also known as Disney+Hotstar in some countries, this over the top service provider mostly focuses on the Indian subcontinent's userbase. As a result, you may get tons of domestic content. But that is just one aspect, it has a dedicated sports section with a special focus on cricket.
As of now, users could stream 15 minutes of free live matches, after which you will have to shell out some bucks for its Premium or VIP subscription model. Furthermore, apart from its website, it also has a standalone Android and iOS apps.
2. SonyLIV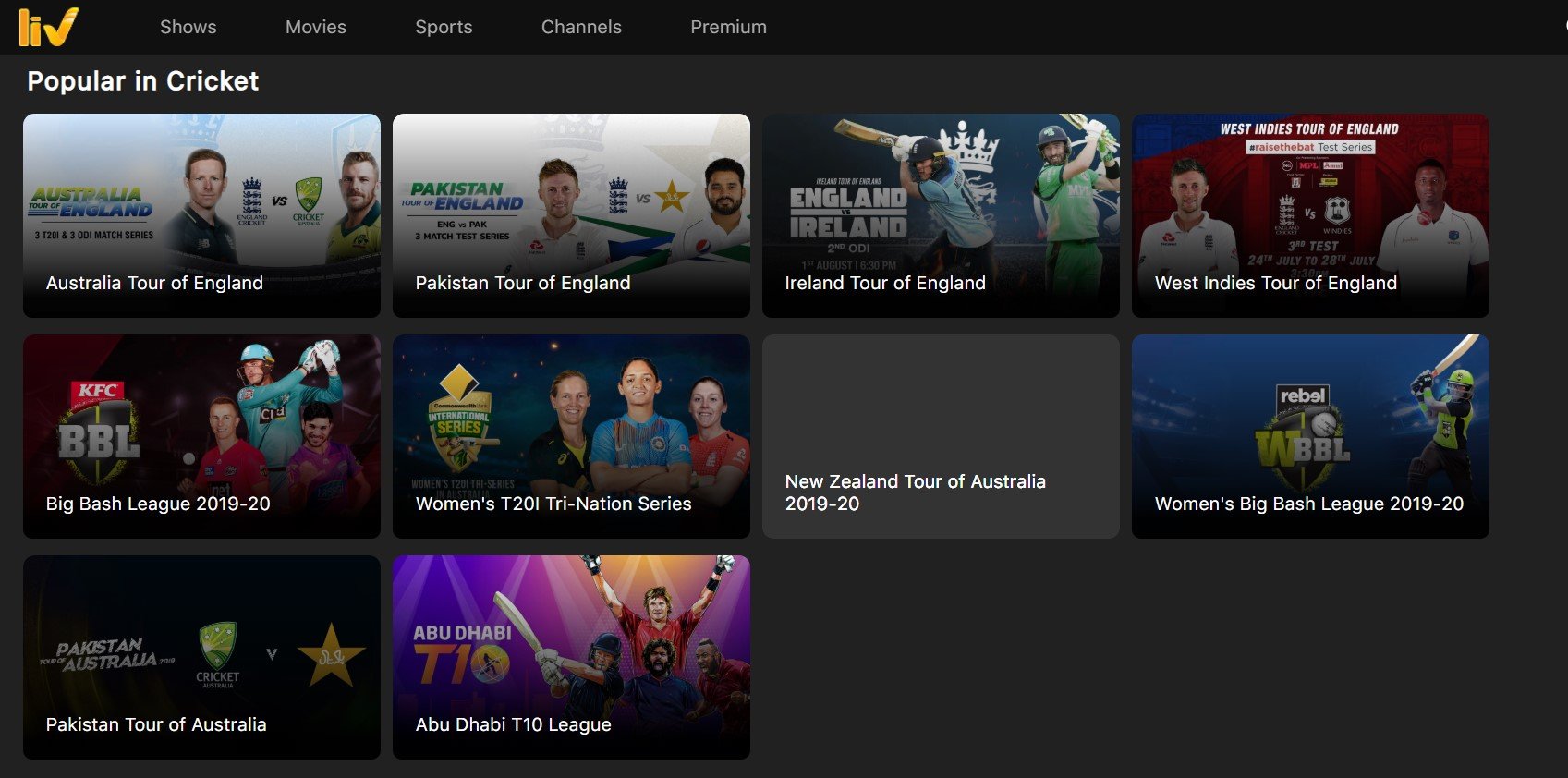 Another service provider that is mostly focused on the Asian countries, it has bought together all its channel under one angle domain. Talking about the sports segment, you could now live stream Sony SIX, TEN 1, TEN 2, and Sony TEN 3. While its popularity grew after it got the rights to telecast the FIFA World Cup, but it has always been a decent option when it comes to watching the cricket series.
On that note, you will have to purchase the premium plan or have the option to get a sneak peek of around 5 minutes of free cricket. Furthermore, its availability on the JioPhone's KaiOS platform will only add more to its userbase.
3. Willow TV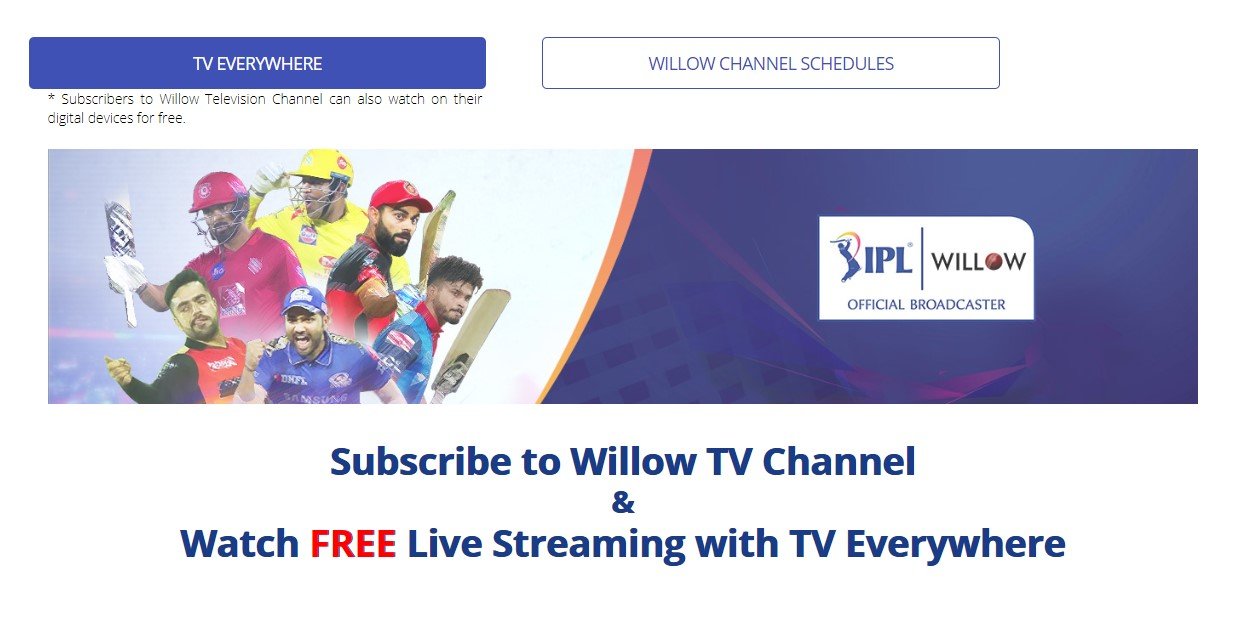 The go-to app for all the people of the USA and Canada, it not only broadcasts live matches but also holds a plethora of recorded matches to relive the past moments. Along the same lines, there are some exclusive cricket related shows. Adding more feathers to its already rich caps, it has already bagged rights for nearly all the major ICC events up to 2023.
Likewise, you could also get a hold of some famous cricket leagues including the Big Bash, IPL, and the Caribbean Premier League. It has a television channel as well as its streaming website (managed by Hotstar in the USA).
4. BCCI.TV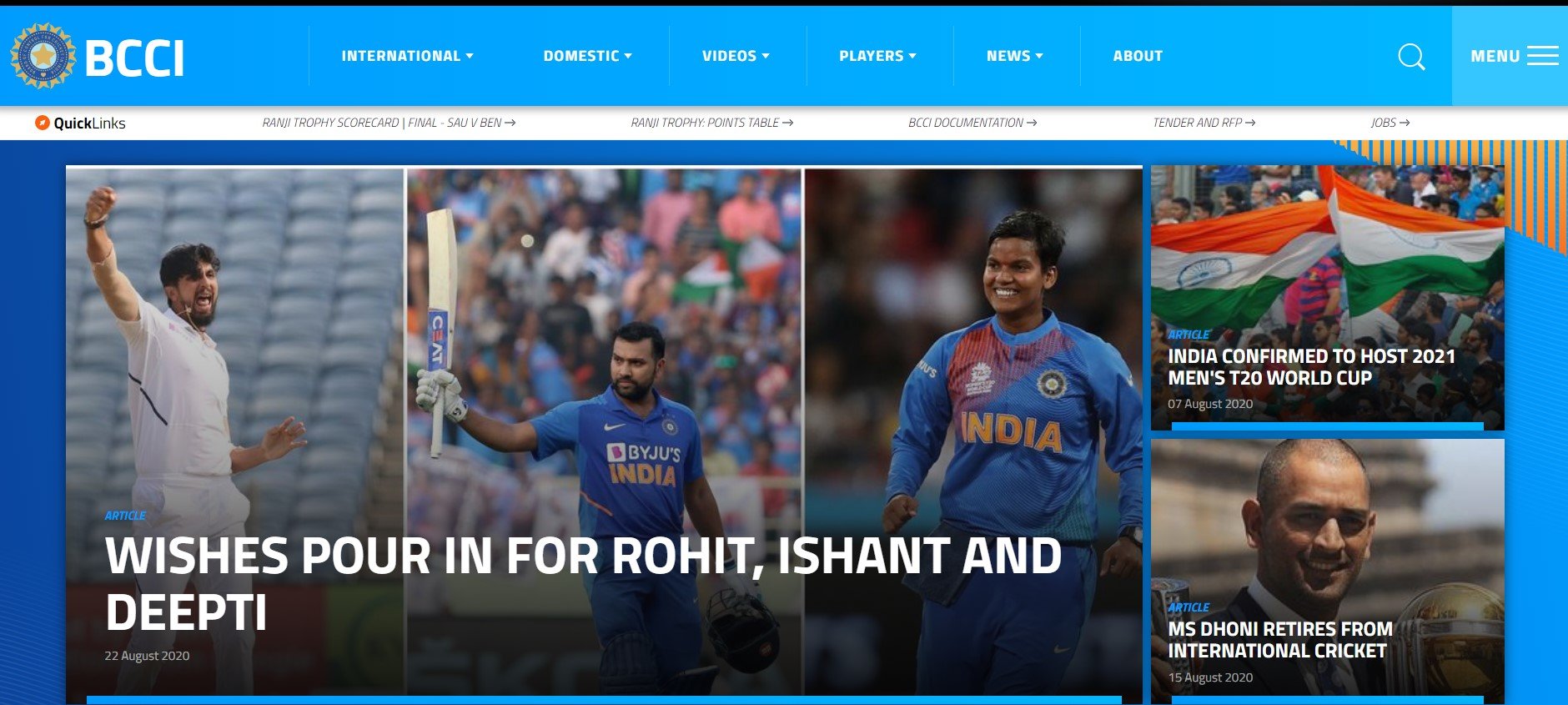 The Board of Control for Cricket in India is the governing body for the cricket frenzy nation. At the same time, it has maintained a pretty decent website for live cricket streaming purposes. More often than not, it mostly telecasts International matches only involving the Indian team, but that is along the obvious lines.
There is one aspect where it really stands out among the crowds: the site offers live streaming of domestic tournaments like the Ranji Trophy and Duleep Trophy as well. Likewise, it has tons of extra goodies including video packages, photo galleries, ball by ball commentary, and player stats. It also releases some short clips for special occasions like the hype surrounding Dhoni's Retirement, Rohit's double century among others.
5. Sky Sports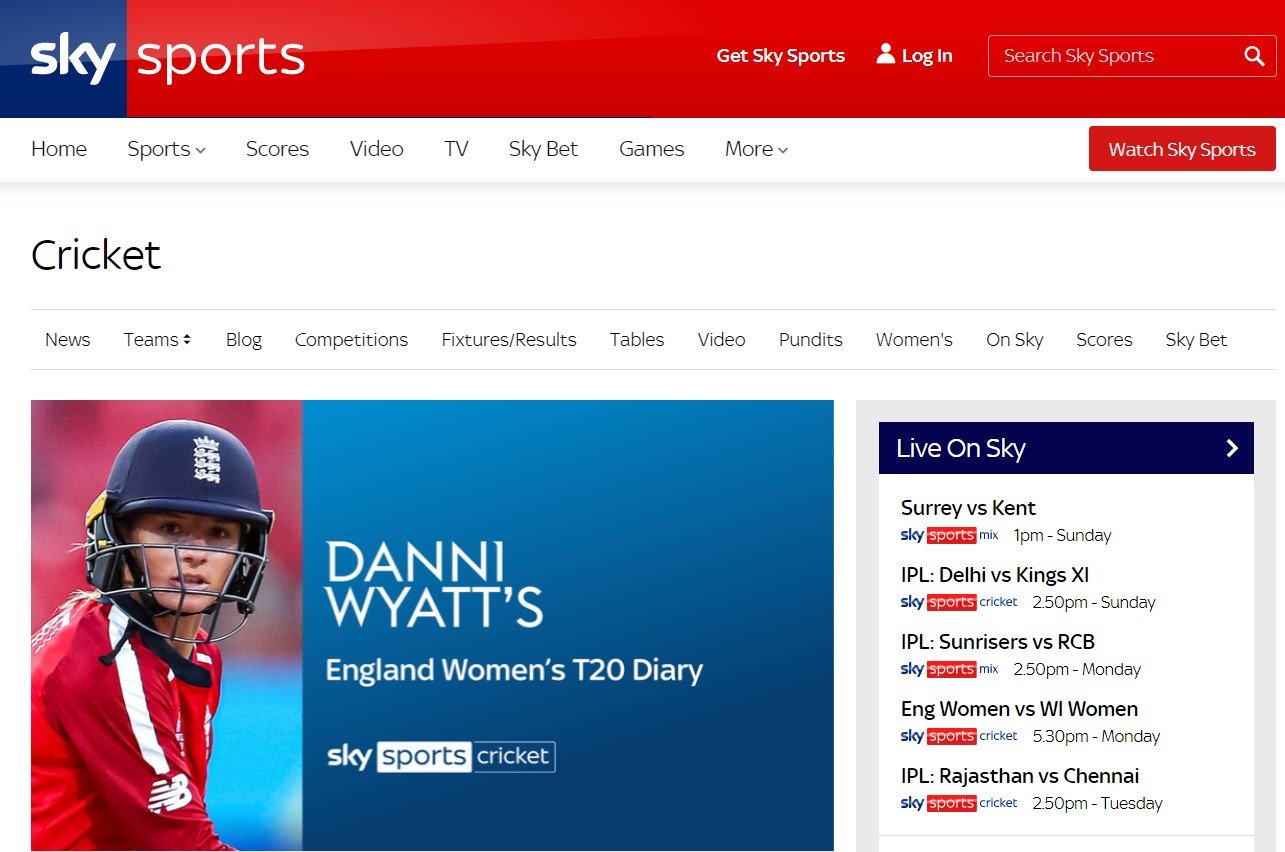 Another pretty handy alternative when it comes to watching live cricket, SkySports has World Cup, Champions Trophy, and T20 World Cup all under its domain. It also focuses on English county cricket for the users of the UK and Ireland.
Add to the fact that it has a set of own dedicated cricket shows, and one couldn't have asked for more. Some other noteworthy features include ball by ball commentary, updated stats, results of past fixtures, and the scorecard and team rankings for the on-going tournaments.
6. ESPN+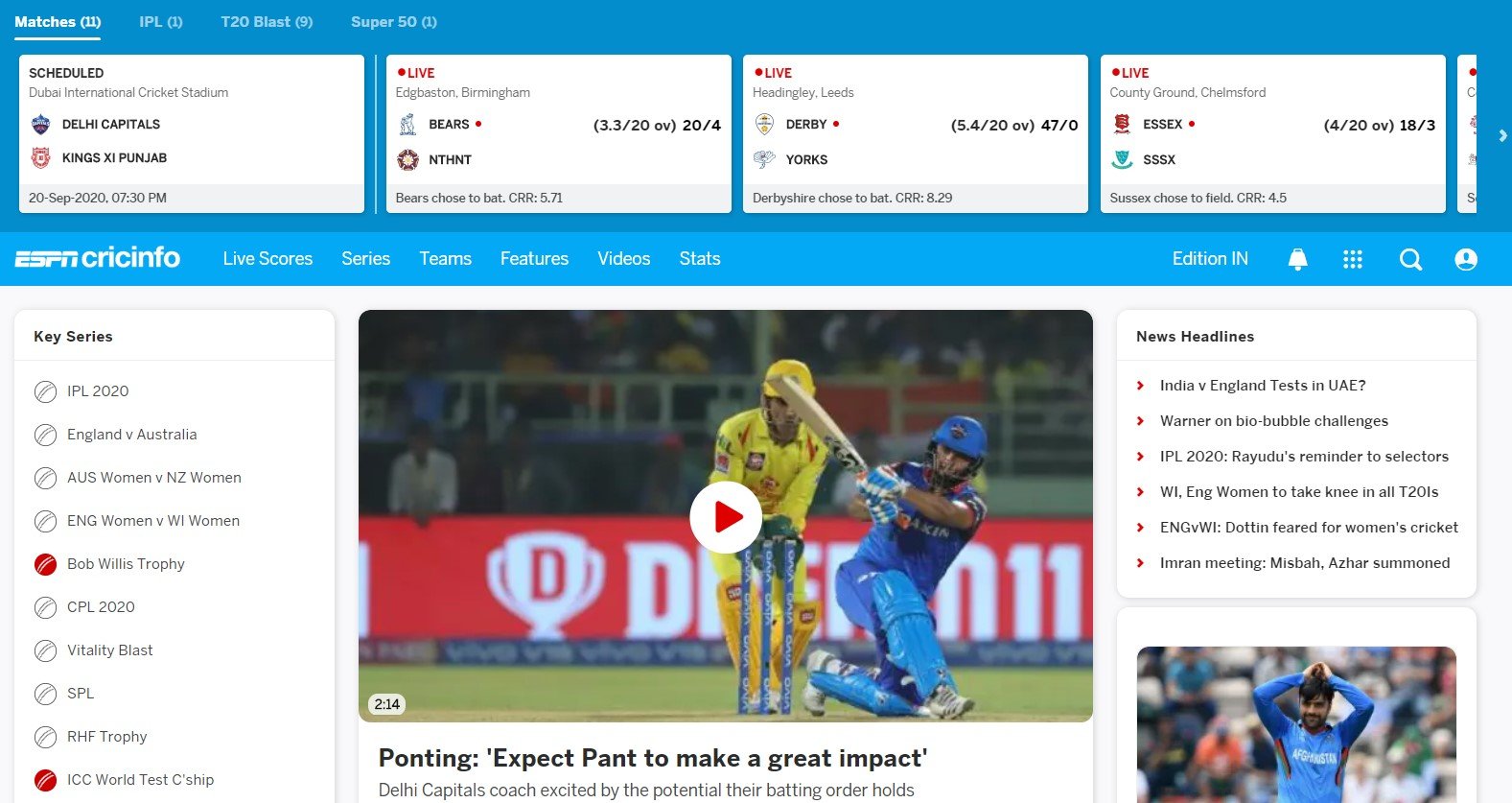 Well, it doesn't need any introduction of sorts. One of the few big players when it comes to broadcasting live sports, cricket has always been among its top priority. Apart from the live matches, you also get some special content, access to fantasy leagues, and some premium articles. As the popular saying goes- make hay while the sun shines, it has added a dedicated IPL section right in time.
This will give you a complete schedule of all the matches, a detailed and comprehensive preview as well as all the latest developments concerning this tournament. Likewise, you could also stream ESPN, ESPN2, ESPN3, ESPNU, SECN all under one roof. While it has an Android app as well, but the reviews aren't generally favorable. So we would suggest you stick with its site only.
7. Yupp TV

The site has already become synonymous with proving Indian contents in Continental Europe, South and Central America, Central Asia, and Southeast Asia. And now it has also added live cricket streaming capability to its arsenal. Recently it was in the news as it has managed to grab the IPL License for the international markets.
This in turn will only end up adding more to its expanding territory. One reason why it is so famous in outside countries is its cross-device compatibility. The ability to use it across 25 devices on up to six screens, it is supported on many different consoles (apart from its website that you could stream anytime on your PCs).
8. Sling TV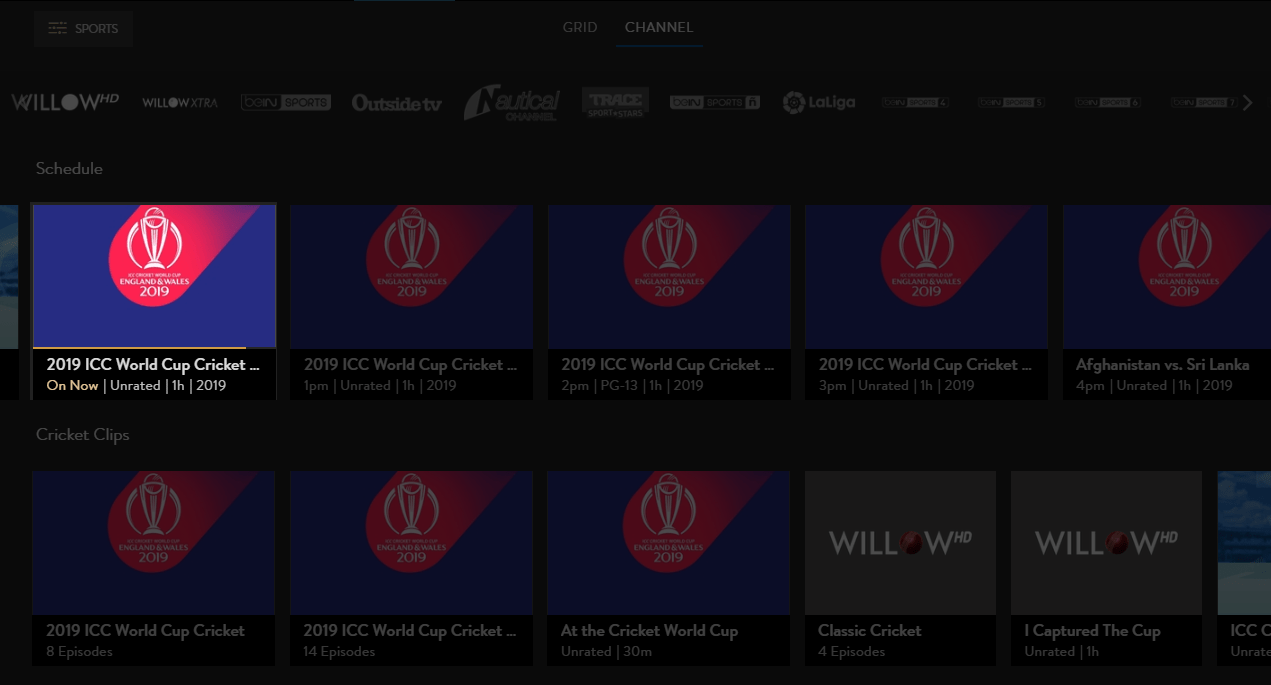 This network has taken rights from other streaming sites and allows users to watch live cricket where the services of the latter aren't available. For example, US users could watch all the live matches on SonyLIV via Sling TV. Likewise, you could also stream ESPN channels through the WatchESPN.
What is even more commendable is its long list of supported devices which includes the likes of even Amazon Fire TV, Nexus Player, Roku, and Xbox One devices. It also offers a 3-day free trial, thereby giving users an appropriate time period to make a decision whether they would end up paying for its service or not.
9. Prasar Bharati (DD)

For most of our Indian readers, this inclusion needs no introduction. This was among the very first channel that lets us watch all the live matches right from your TV sets. And with changing times, it has expanded its domain as well. Spreading its wings across YouTube, you could now grab hold of some of the live streams of the Indian Cricket Team.
The biggest perk with this is the fact that YouTube is already known to stream contents without any hiccups even in low bandwidths, hence even people in the remote regions could make full use of its offering. Along the same lines, you don't need to subscribe to any paid services. The only downside is the fact that it only focuses on some International matches, and more often than not it is limited to domestic cricket only.
10. ICC's Facebook Page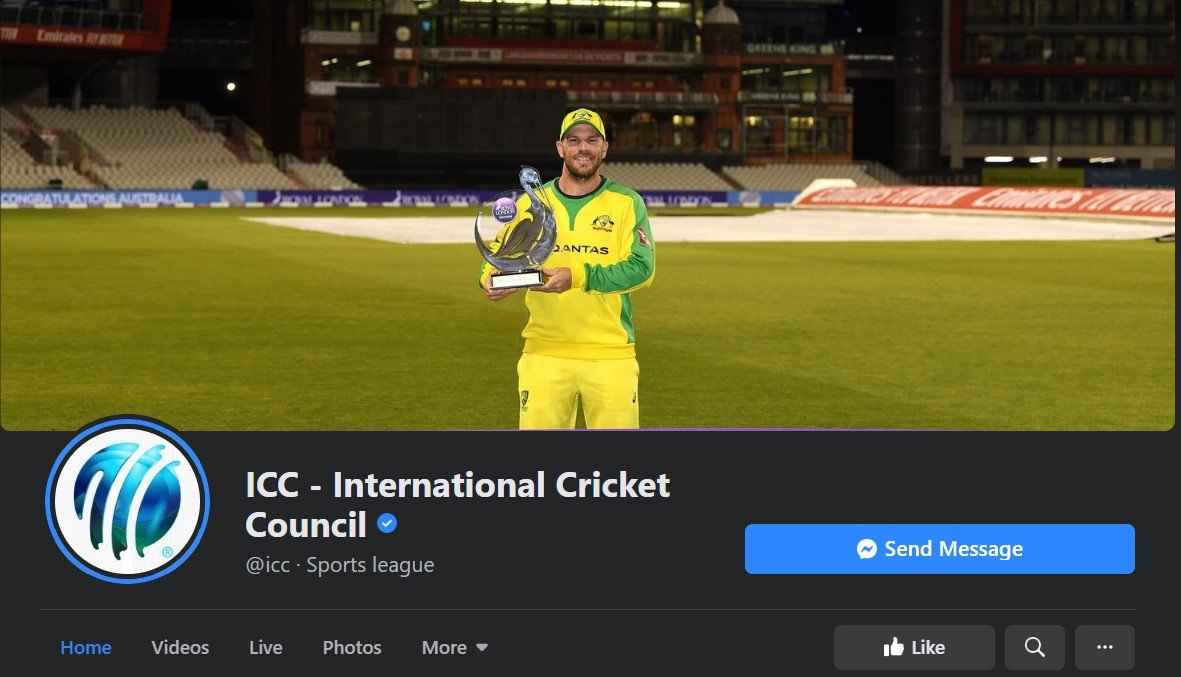 Not many might be aware of this, but the International Cricket Council's Facebook page also streams live matches (in some regions). Although it doesn't stream all the matches, you may still be able to get highlights of every milestone right while the match is going on. Along the same lines, the fact that you do not need any additional subscription (apart from your Facebook account) is the icing on the cake.
One of the biggest advantages comes out to be the ability to have live conversations with your cricket crazy friends right at the same time you are enjoying the live match (by using the Facebook's comments section).
Conclusion
On that note, we conclude this list on the 10 best cricket streaming sites. If you come across any region-restricted sites, you might consider taking the help of any VPN or Proxy service. Rounding off, do let us know your favorite site from among the aforementioned ones in this list.
If you've any thoughts on Best Cricket Streaming Sites (Legal), then feel free to drop in below comment box. Also, please subscribe to our DigitBin YouTube channel for videos tutorials. Cheers!