There is a good chance that you make use of the Google Chrome browser to browse the internet or carry out important tasks on it. Although there are multiple other alternatives to Google Chrome, many people still prefer using it because of the ease of usage and the good features it offers, which are sufficient for many.
However, there is no way that Google Chrome is a perfect browser and is 100% safe from online malicious attacks. Well, there is no browser that is 100% secure from online threats. You need to make use of multiple tools and software in order to safeguard your internet presence. For instance, you need to install reliable antivirus software on your PC to protect you from online as well as offline viruses or malware.
Then you should also make use of a VPN or Virtual Proxy Network, in order to hide your IP address from attackers. Last but not the least, you should also make use of Google Chrome extensions, which can help you secure your online data. In this guide, we will talk about 10 of the best antivirus Google Chrome extensions that you can download. Let us check them out.
1. Ghostery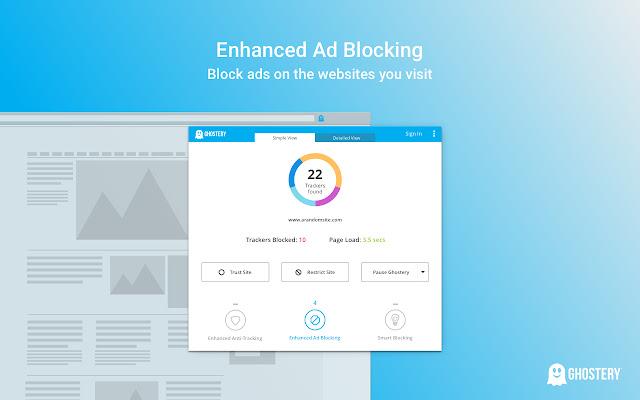 One of the best Google Chrome extensions that can help you protect your online data is Ghostery. It has an in-built automatic tracker blocker that prevents automatic trackers from, of course, tracking you, thus preventing history-based ad-targeting.
When you visit a website, it will show you all the trackers that the website uses in the dashboard. If you trust a website, then you leave the tracker disabled. However, enabling the tracker restricts them from accessing your IP address, location information, browsing history, etc.
2. Blur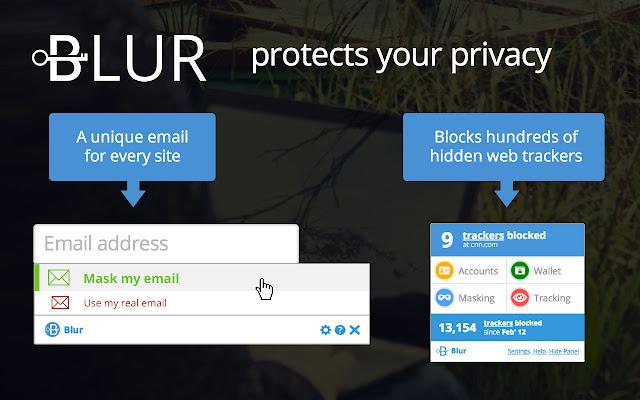 Another good alternative to the best antivirus Google Chrome extension is Blur. It helps you protect your passwords and payments. Not only that, but it has a powerful privacy shield that protects you from trackers that are active even when you are offline. With just a simple click, it creates a powerful encrypted password for websites, even for sites you have logins for.
Blur masks your credit card or payment info, protecting it from online attacks. The premium version of Blur covers all the features such as credit card masking, phone number masking, and backup facilities.
3. Adblock Plus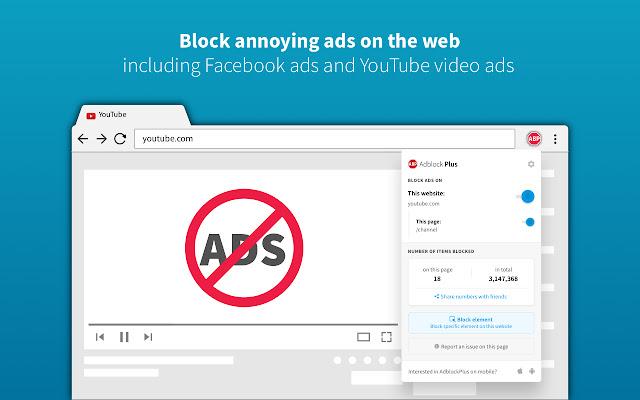 Well, Adblock Plus is the one that I personally use on my Google Chrome browser. It blocks ads of all kinds that pop up when you visit a website. You can even select the ads that you wish to block across all websites. Hackers put viruses or malware in ads, which when clicked can harm your PC and the data on it.
Adblock Plus helps prevent that. One of the best parts about Adblock Plus is that it can help block Facebook ads and even YouTube ads that annoy you when you click on a video.
4. HTTPS Everywhere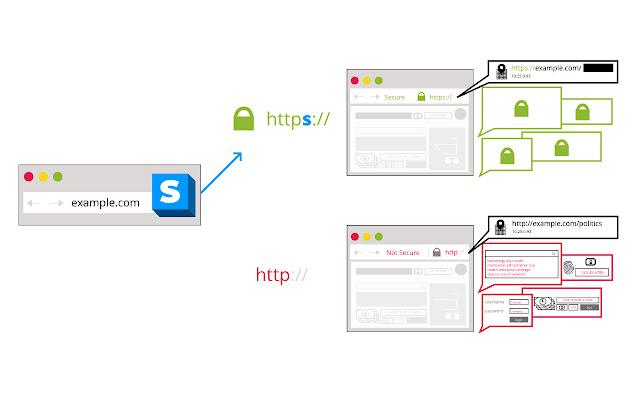 HTTPS Everywhere The Google Chrome extension is one of the best extensions to protect your online data and privacy. It was developed by the Electronic Frontier Foundation and the Tor Project to convert unsecured websites into secure ones. Unsecured sites will always have HTTP as their website prefix, and secured ones will have HTTPS.
So, once you have installed the HTTPS Everywhere extension in your Chrome browser, then it will convert the unsecured HTTP websites into secured HTTPS websites. It removes all the unsafe content from such websites and protects you from falling into a virus or malware trap.
5. Avast Online Security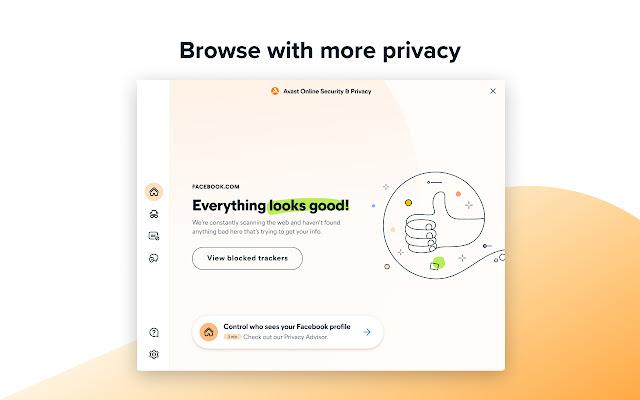 Avast is a popular name in the antivirus world, and it has its own Avast Online Security extension that can help you protect yourself from attacks online. It is arguably the most used antivirus Google Chrome extension, with over 400 million users. It protects you from all kinds of viruses and also makes sure that you are safe when visiting any website.
Avast Online Security presents you with a rating that can help you decide if the website is safe to visit or not. Avast Online Security turns on its mechanism when it detects online transactions to give you a secure gateway.
6. Click&Clean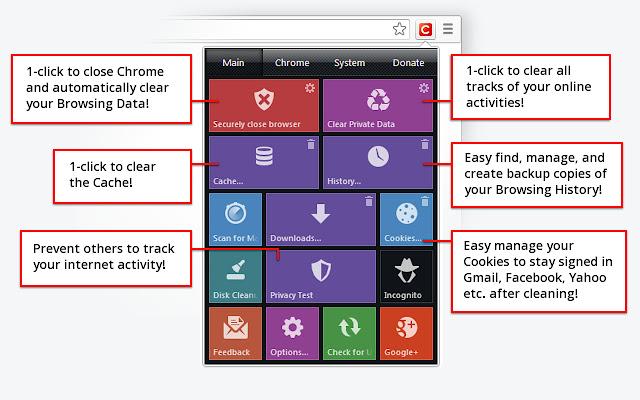 After you are done with your browsing session, you can use the Click&Clean Google Chrome extension to clear your cache, cookies, and browsing history in just a click. This negates the need to follow a lengthy process of clearing the browser cache and other information from a browser.
It even scans your PC for malware, deletes temporary files, and even deletes client-side Web SQL databases. You can use this tool to clear up storage space by deleting unwanted files as well.
7. Avira Browser Safety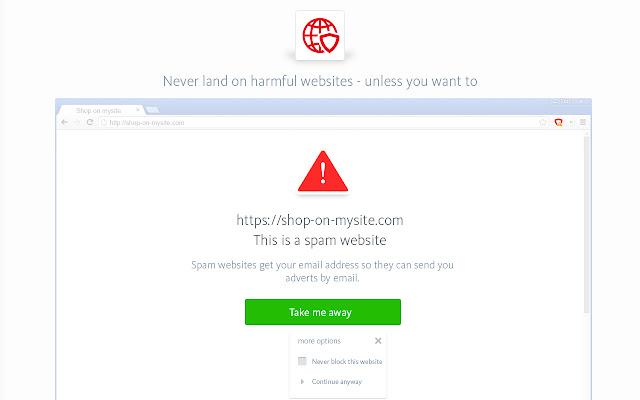 Avira Browser Safety is a free antivirus extension that you can download for Google Chrome and safeguard your privacy. It blocks all the ads, even the infected ones. It also blocks all the trackers that can monitor your online activity and sell your personal data to advertising companies.
Infected websites are highlighted prior to allowing user access, and it also prevents you from getting redirected to malicious search engines. Avira Browser Safety offers a lot of features. However, it does not impact the performance of the browser.
8. Malwarebytes Browser Guard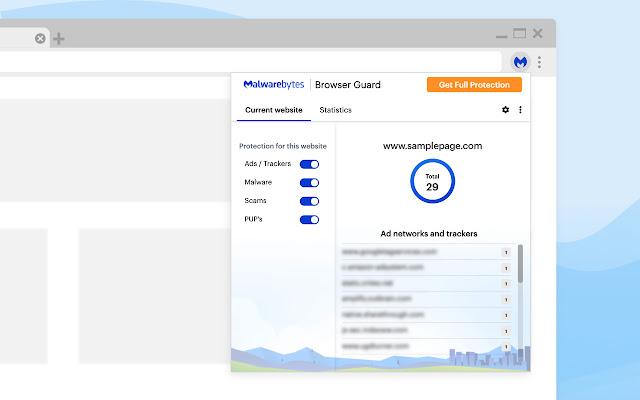 Malwarebytes Browser Guard is an efficient browser extension that blocks trackers and ads, along with stopping cryptocurrency miners fed into some websites. It prevents the malicious site from loading, thereby preventing access to any of your data.
You can view the current statistics of the visited website on the dashboard along with the name of the tracker, malware, and scam. Malwarebytes Browser Guard is a trusted name and comes in multiple languages. You can even improve the performance of the Google Chrome browser using this extension.
9. uBlock Origin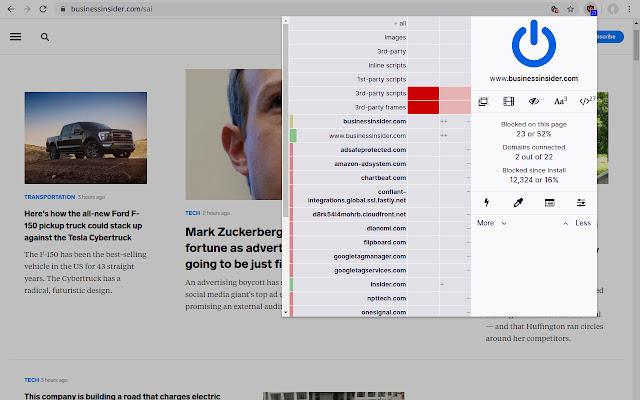 uBlock Origin is a simple extension that isn't heavy on your CPU or memory. It is not an ad-blocker, but rather a wide-spectrum content blocker that blocks video ads, as well as trackers.
Once enabled, it will also block the pop-up that shows up on certain websites, which could be malware. On the dashboard, you can view all the number of trackers or ads blocked by uBlock on a particular website. It is one of the highly-rated antivirus extensions available for Google Chrome.
10. Privacy Badger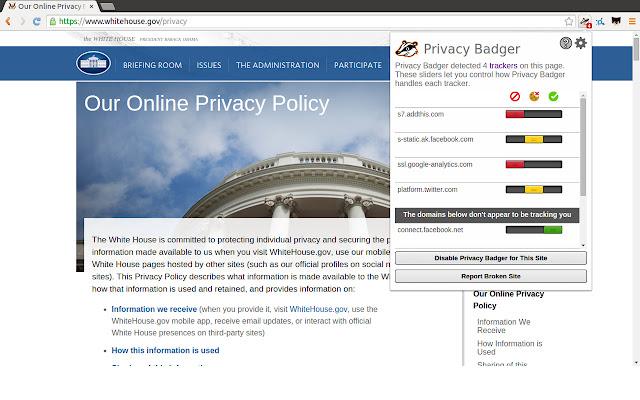 Last but not the least, we have Privacy Badger on our list. It monitors all the websites that you visit and develops a list of trackers based on the sites that you visit. You can view the dashboard and get an idea of which tracker is the one that is constantly tracking you, and it automatically blocks them for you.
You do not need to manually input any action to do so. First-party trackers are allowed as they are necessary for the website. It also helps in removing the outgoing links, and lets you enjoy your web browsing without worry.
If you've any thoughts on 10 Best Anti Virus Chrome Extension for Safe Browsing, then feel free to drop in below comment box. Also, please subscribe to our DigitBin YouTube channel for videos tutorials. Cheers!