The Internet has now become an integral part of our lives. All of our tech gadgets are mostly dependent on the internet. And just to serve our purpose, we visit several thousand websites. Out of which, a few are legit, while many are either infected with malware, viruses, or adware. These viruses enter into a users' PC via an infected website, app, or software and lure the user into a scam demanding money for their data. 
Well, this is just one example of the latest cyber threats that are pretty common. So, what can one do in order to avoid such situations and safeguard their data? The answer is to install the best Antivirus software on your Windows machine. Installing the best Antivirus does not mean you spend big on getting the best protection. 
In this guide, we will show you free and economical Antivirus for Windows 11, which you can use to protect your data from viruses. Having said that, let us jump straight into the article.
How to Know if your Windows is Infected with a Virus?
#1. Heavy Data usage: The first sign that your Windows 11 has a virus is the rapid depletion of internet data. The virus generally tries to run in the background to send a unanimous send to the attacker resulting in the consumption of your internet data plan.
#2. Crashing apps: Do apps crash more often than they used to be earlier? Most viruses tamper with your regular operations, it's common for the apps to force close without any warning but if you see any unusual behavior then it is it may be due to a virus.
#3. Battery drain: This is one of the most common symptoms which can be affirmed for the virus attack. Malware and Spyware use a lot of batteries to work thus resulting in quick exhaustion of device power.
#4. Pop-ups: Many websites and Apps have pop-up ads which as the name indicates, Ads pop up when you are using the App or website. If you are gettings too many pop-ups especially suspicious ones, you may be infected by the virus.
#5. A sudden appearance of unfamiliar apps: Malware can make its way into your phone with apps that you download. They piggyback other Apps without your consciousness.
#6. Overheating of the PC: It is an alarming symptom indicating that your PC possesses some malware that is interfering with the apps and causing temperature rise.
1. Windows Security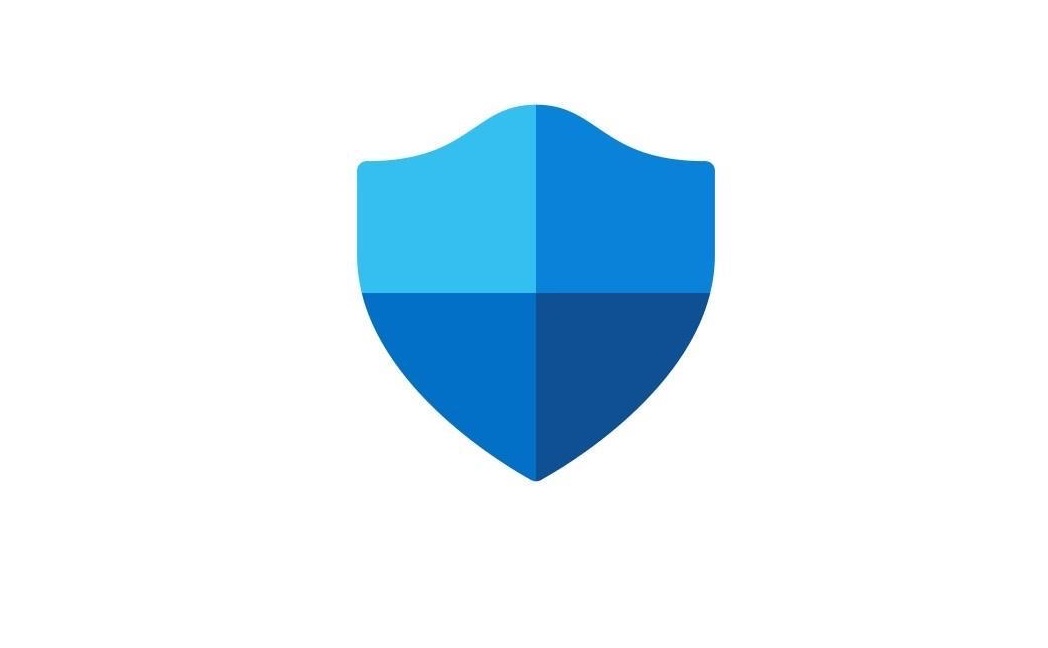 While there is a plethora of third-party antivirus software that we could choose from, however, it's the one from Microsoft that comes with almost everything it is needed for keeping the PC safe. Its efficient, deep, and quick scanning features coupled with its non-intrusive nature make it the go-to choice for Windows users.
And the fact that it is baked into the OS and is completely free makes the integration perfect allowing the software to make full use of resources to prevent virus attack.. But even if we keep both these aspects aside, there's no denying the fact that its Firewall, Defender, and Malware Protection are probably the best in the business.
2. Bitdefender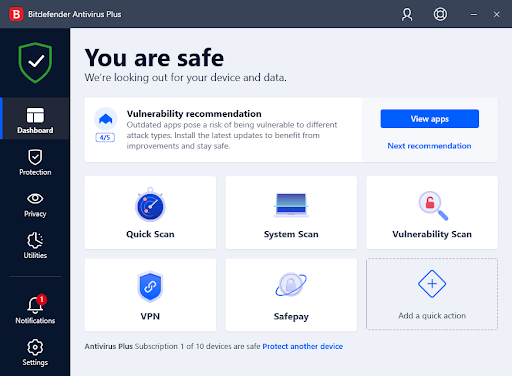 If you are looking for a rock-solid antivirus that you can rely on on your data, then Bitdefender is the one to go for. The good thing about Bitdefender is that the basic plan available isn't much expensive. It protects your Windows PC against malware and other viruses, phishing, and malicious websites, provides an online banking protection terminal Safepay and more.
Moreover, for those who are looking for a password manager to safely store their passwords, then Bitdefender also comes with a password manager inbuilt. There is a VPN service as well, but that is limited to 200MB per day. Overall, Bitdefender is great antivirus software that you can install on your PC to safeguard your data.
Visit: Bitdefender.com
3. Kaspersky Antivirus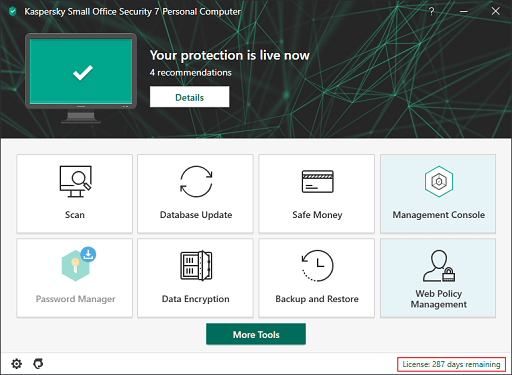 Another popular name in the world of antivirus software is Kaspersky. Apart from providing safety against all the latest viruses, phishing, and ransomware, Kaspersky antivirus also protects you from crypto mining infection. It deletes the infected file almost instantly and also helps you recover the files that were infected by the attack, which could be of importance to you.
There is a bundled VPN service that is again limited to 200MB per day. Kaspersky antivirus starts from $29.99, and there are other packages as well, from which you can choose. It is a no-nonsense antivirus. But, that could be a downside as it doesn't offer a huge amount of features.
Visit: Kaspersky.com
4. ESET Smart Security Premium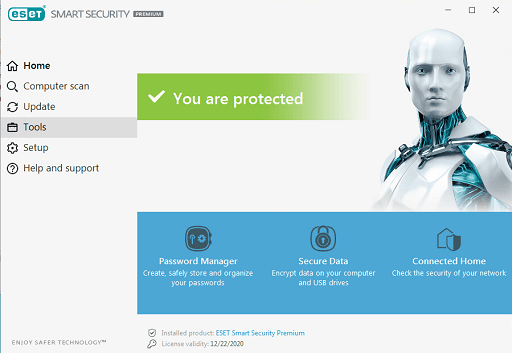 A premium name in the European antivirus market, ESET Smart Security Premium provides a host of safety and security features. Besides, it has one of the fastest performance loads and scans. Meaning that it won't slow down your PC while you search for infection on your PC using this tool.
Talking about ESET Smart Security Premium antivirus software features, you get parental controls, webcam protection, internet security, browser protection, file encryption, and an inbuilt password manager. All these features make ESET Smart Security Premium a solid antivirus package.
Visit: Eset.com
5. Norton 360 Deluxe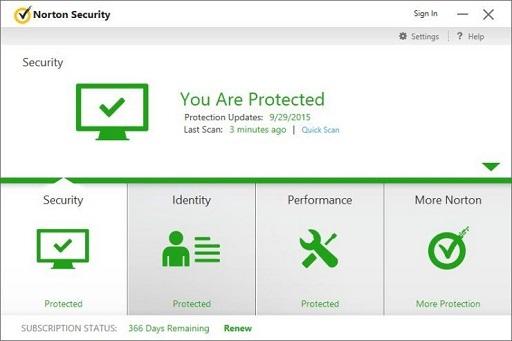 Norton is a brand in the antivirus software category, which is popular for its all-around protection and features. The product from Norton that we are talking about is Norton 360 Deluxe, which provides almost all the security features that you expect from antivirus software. To give you a brief, it has parental controls, online storage (up to 50GB), password manager, inbuilt and unlimited VPN, webcam protection, and more.
You can always opt for the Premium and Platinum packages to increase the limits of devices and other features. If you are looking for a complete package in a sweet spot (in terms of price), then Norton 360 Deluxe is to go for.
Visit: Norton 360 Deluxe
6. TotalAV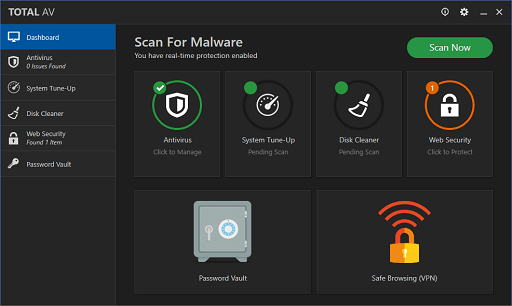 If password protection is not your thing, or not having a built-in password manager in the antivirus software is something that you can live with, then you should consider TotalAV. It has one of the most intuitive user interfaces that a beginner would like, with some cool features. Avira's virus protection tech powers the TotalAV antivirus software. However, it is fast, reliable, and detects affected files correctly.
Apart from this, TotalAV also features security features such as protection against phishing, a built VPN, a mediocre password manager, and more. Above all, it also offers protection against malware, ransomware, spyware, adware, and most modern viruses. The installation is easy and scanning time is also very less compared to others.
Visit: TotalAV
7. McAfee Total Protection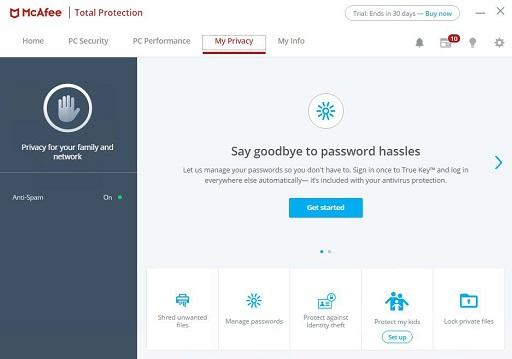 McAfee can't be just left out when we are talking about the best antivirus software for Windows. McAfee Total Protection is one of the best antivirus software for internet security. While other antivirus tools do not include storage encryption, McAfee Total Protection comes with it.
Moreover, there is a password manager, VPN, malware, and other virus protection also. A special feature called "My Home Network" lets you map out the connected devices in your home Wi-Fi network. A better choice would be to go with the multi-device package as the 1 device option could be a bit expensive.
Visit: McAfee.com 
8. Malwarebytes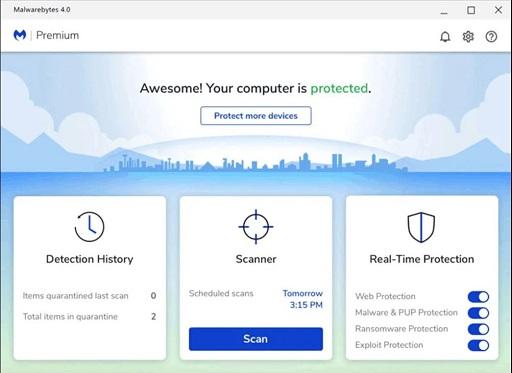 A simple and effective antivirus tool on our list is Malwarebytes. Its advanced malware scanner works pretty well, and it detects a malware, which other antivirus tools might miss. Its capabilities sit right below Norton and Bitdefender. Malwarebytes features unlimited VPN with servers in 30 countries, ransomware protection, encrypted Wi-Fi protection, centralized threat reporting, a minimal user interface, advanced malware remediation, etc.
Malwarebytes' load and scan time are also pretty low, which could be because it does not pack a ton of features like other antivirus tools listed in this post. The 1 device plan starts at $3.33/month, which goes up to $8.33/month for multiple devices.
Visit: Malwarebytes.com
If you've any thoughts on 7+ Best Free Antivirus Solutions for Windows 11, then feel free to drop in below comment box. Also, please subscribe to our DigitBin YouTube channel for videos tutorials. Cheers!