Many a time while browsing any website you may encounter with "Site was blocked by Network Administrator" error. You may get this problem due to reasons which are better known to your network manager or due to some virtuous reasons. This type of security is generally enabled at Schools, Colleges, universities, and workplaces.
Today I'm sharing some methods by which can help you to bypass the blocking security and access the website freely. There are chances that you're network admin can trace that you're accessing blocked website depending on network level and firewall.
Note: This post is for informational purposes only. DigitBin doesn't endorse the software tools nor it is affiliated with it in any form. We don't support any sort of malpractices and are bound by the law. Readers discretion is advised.
How to unblock a website blocked by the administrator?
I've mentioned a few methods that work for bypassing the administrator setting on the network to access blocked sites. If any of the below methods are working, then you can skip the rest. In most cases, using a VPN help in accessing blocked sites.
Method 1. Changing DNS server settings
Search 'ncpa.cpl' in Windows
Look for the option called Internet Protocol Version 4 (TCP/IPv4).
Click on it and click on the Properties button
Now manually use following DNS servers; Preferred DNS server as 8.8.8.8 & Alternate DNS server as 8.8.4.4 (Google's public DNS) (Set IP as automatic)
Apply the setting and do not forget to enable "Validate settings upon exit" checkbox
Restart the browser and try access the blocked website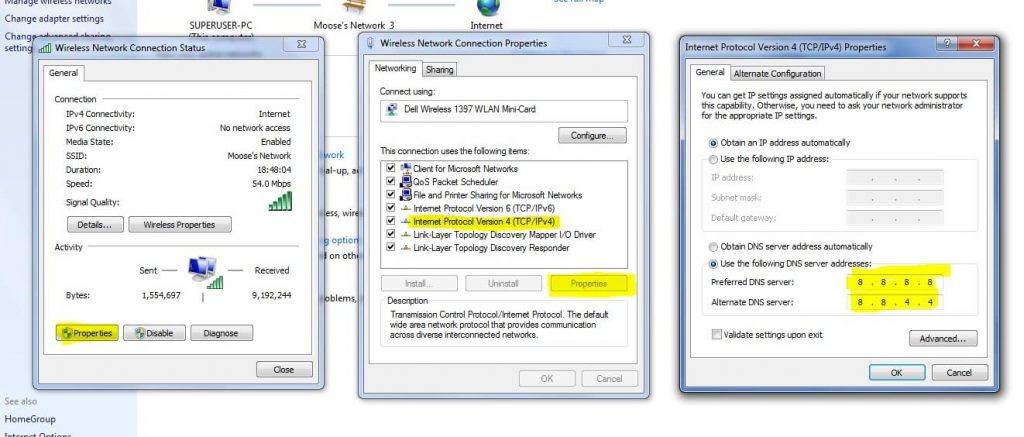 This will help in connection with the Google Public DNS server and access the website. You may also try connecting with some other freely available DNS IP address to check if anything else works.
Method 2. Use VPN to Change Server Location
VPN is the best tools for any general internet users. They block your ISP from tracking your online activity. VPN hides your data by sending your web traffic to another secure location. It forms a secure tunnel to provide end-to-end protection. Therefore, your ISP will not know what you're up to.
So, when you visit a restricted website, it's difficult for the ISP network to detect the URL. Hence you encounter the blocked website error.
VPN requires no complicated setup, are generally stable, and more reliable. Just download them on Android or use as a chrome extension and turn it ON. For Chrome Browser you can try Hola VPN Chrome extension. There are also other free VPN service providers that you can check out in the chrome store.
There are many VPN apps on the Google Play Store. You can try Opera VPN or MasterVPN or Ultrasurf VPN for your Android Device. I use Ultrasurf VPN when accessing any public WiFi in local stores which help in unblocking sites.
Method 3. Use IP Address of Website Address
The administrator blocks the websites by saving the URL in the blacklist but you can still open the site using the IP address of the site. To do so follow the steps below,
Go to Start menu of your PC and search for Run
Open Run program
Type CMD and press enter


Now type the word Ping and enter the URL
You will be shown the IP address
Type this IP address into the browser to access the website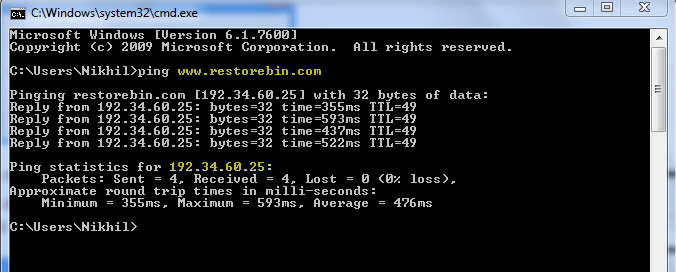 You can use this IP Address to access the website, however, there are chances that links available on the site may have a Website URL. Hence, you need to replace the URL with the IP address at each step.
Method 4. Use Proxy Servers
There are many online services which provide secure encrypted proxy server especially if you are using a Wi-Fi network. One such tool is Privoxy which also provides advanced privacy features.
These services create a secure channel fooling the ISP's and giving you anonymity to use the blocked websites.
Method 5. Use Shortened URL
A shortened URL may deceive the network administrator as the URL address would be changed to something unusual and this shorter URL is not blacklisted by the administrator. You can try any URL shortening service link Bitly, TinyURL that will shorten the URL.
Copy and paste the short URL in the browser to access the restricted site.
Method 6. Use TOR (The Onion Router) Browser
TOR browsers are generally used for searching the deep web and dark web. Tor encrypts and hides your https web activities by using several different anonymous connected TOR web servers thus not leaving even a trace of your web activity.
The ISP and the network administrator cannot look into the TOR browser thus you can enter the blocked web page without worrying.
Method 7. Use Google Translate
This technique is found to be very effective to use. All you need is:
Go to Google Translate
Now enter the URL of the site and select any other language
Once the site is open then again select your desired language
The website will bypass the restriction
What worked for you?
In my olden days, we used to access block sites using Ultrasurf software on Windows PC. Though the ISP speed would drop significantly but had no other options. I still use the Ultrasurf app on my mobile to connect with any public Wi-Fi for security and privacy.
Please share below how you're accessing the site, and also share if you've any other technique that you can think could be useful.
Also, I recently posted an article on how to block website over network WiFi. I think it will be useful for you to understand how admins actually block the sites and think of any other methods apart from mentioned.
If you've any thoughts on Unblock and Visit the Sites Blocked by Network Administrator [7 Solutions], then feel free to drop in below comment box. Also, please subscribe to our DigitBin YouTube channel for videos tutorials. Cheers!