Apple has a homegrown browser Safari. But most macOS users prefer Chrome Browser due to its speed, ease of use, and an extensive library of extensions and web apps. Google Chrome is the most popular browser with over 70% market share. It provides a plethora of features for general users and web developers alike.
Many users are facing issues with Chrome on Macbook. The Chrome Browser Freezes or Stops Working and so are other functions. You can't cancel the program nor you can open any other program which forces the user to force shut the Macbook. The issue may arise especially while playing any video but is not limited to any special task.
How to Fix Chrome Freeze on Mac?
Here are the Few Methods to Fix the Macbook Chrome Browser Not responding Freeze Issues.
1. Reset Chrome to Default
The best solution to fix the freeze issue on Chrome Mac is by resetting the Chrome Browser to Default, this will fix any render and script issues that may cause the Chrome os to stop responding abruptly.
Click on Menu Option on Chrome
Go to Settings and open click Advanced

Now Click on Reset Settings Option and Reset Settings
2. Check Chrome Memory Usage
Check Chrome usage in activity monitor and see if the Chrome is using a lot of memory it is better to force quit the app and restart the application.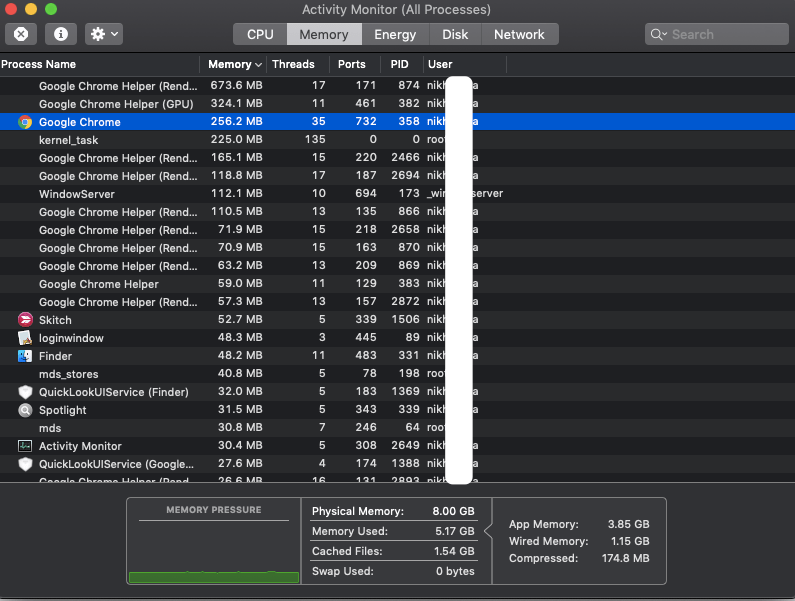 Press ⌘ + Space to open Spotlight
Typing Activity Monitor and open it.
Navigate to either the CPU or the Memory tab and find the slow process
Click to highlight
Press the X icon in the top toolbar
Confirm that you're sure you want to quit the process
3. Disable Extensions
Extensions could be one of the main culprits for the browser to freeze or not respond. When a page loads each extension work in the background to check if they are intended to perform a function on a site or not and many times scripts can cause the browser to not function.
It is better to disable unnecessary extensions and check if the problem is fixed.
4. Try Alternative Browsers
The issue may be with the browser itself. So, it is better to try any other Chromium-based Browser for Mac. You will get support for Chrome Extensions and also get access to the same speeds as on the default chrome browser.
You can also try Chrome Beta for Mac, the issue may be fixed for sure.
5. Reset and Wipe Data on Macbook
If nothing works and if you still wish to work on Chrome then it is better to reset the MacBook. Resetting Macbook will wipe all the data and start the macOS as fresh.
Conclusion: If you are facing freezing issues on Mac due to Google Chrome then here are a few possible solutions to fix the issue which may be caused due to many factors.
If you've any thoughts on How to Fix Mac PC Freeze due to Google Chrome?, then feel free to drop in below comment box. Also, please subscribe to our DigitBin YouTube channel for videos tutorials. Cheers!