These days, mobile phones can do anything, from calling to entertainment. The only slight problem about watching anything on a mobile phone is the screen size. You can watch your favorite show on your phone, but having a large screen has its benefits. So, screen mirroring is what everyone wants at that moment. When it comes to screen mirroring, Samsung users have the upper hand. The Samsung TV offers a feature that allows you to mirror your phone's screen to the TV. But what if your screen mirroring doesn't work?
There could be several reasons why you are unable to connect your phone to your television. When you need to watch your favorite show on your TV or play games on your big screen, screen mirroring comes in handy. This issue may arise if you have disputes between your mobile devices and your television. You will not be able to connect to your TV if your devices do not have an internet connection, and if they are linked to wifi, they should be on the same network so that they can recognize each other instantaneously.
Top Ways to Fixed Cannot Connect Phone To Samsung TV
If you are also facing an issue with the Samsung TV  that is unable to connect to your phone, you can do these simple steps to fix your screen mirroring.
1. Restart Your Phone and TV
The first step you can try is to restart your TV and Phone. Restarting fix any small conflicts that your device might be facing. Just restart both devices one by one.
Press and hold your power button for a few seconds and press Restart on your phone.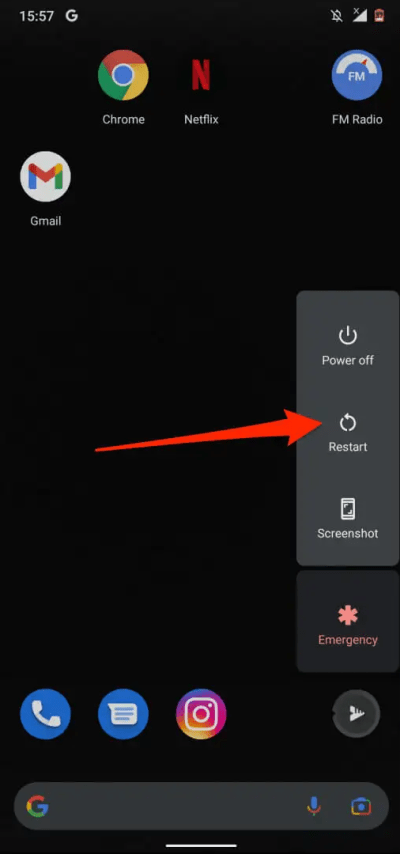 Now switch off your TV by the remote and switch it On.
Try connecting your TV to your smartphone again.
2. Connect with the Same WiFi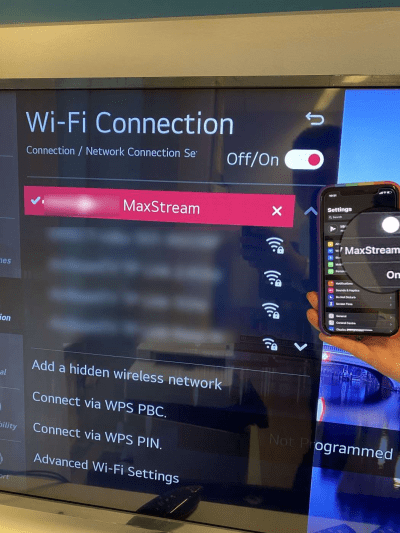 If you are still unable to connect your phone to your Samsung TV, you can check the Wifi network for both devices. Suppose your TV is connected with a different wifi network and the phone is connected with a different wifi network. In that case, you have to connect both devices with the same wifi network and retry connecting your TV again.
3. Reboot your router
If your problem persists, you can try rooting your route, there could have been some conflict with the network you are connected with, which can be fixed by restarting your router.
Turn off your router and wait for a few seconds.
Now, turn on your router. Wait for the router to restart.
Try connecting your phone to your TV again.
4. Switch off Bluetooth
If your TV has Bluetooth and it is turned On, you should turn off the Bluetooth of your TV before you try mirroring your phone with your TV.
Go to the Menu of your TV.
Select System and Wireless Connection.
Select Bluetooth devices, and turn off Bluetooth.
Try connecting your phone to Samsung TV again.
5. Use any third-party mirroring
Samsung TV mirroring is the best mirroring service for smartphones. But if you are having difficulty mirroring your phone screen with your TV. You can try any third-party mirroring services on your smartphone.
Download Let's View on your TV and smartphone.
Set up the application on both devices.
Try connecting your screen to your TV.
Conclusion
So this was all about the screen mirroring in the Samsung TV. If you are having difficulty mirroring your screen with the TV you can try these fixes by yourself. If you've run into any of the issues listed above, you can use this article to troubleshoot screen mirroring Samsung TV not working issues. They are straightforward, requiring no special knowledge.
If you've any thoughts on Fixed: Can't Connect My Phone To Samsung TV, then feel free to drop in below comment box. Also, please subscribe to our DigitBin YouTube channel for videos tutorials. Cheers!