Mobile OS is very important when it comes to smooth operation, features, and task-handling capabilities. The Huawei controversy, where Google barred the Chinese-giant from some updates to the Android operating system due to a clash between the Trump's administration and China, made it very clear that every major smartphone manufacturer must start developing its Android alternative operating systems.
Also, where more than 86% of the mobile OS market is occupied by Google's Android, it is essential for smartphone manufactures to have their own operating system. Well, where there's nothing wrong in having a device tailored OS, as it allows maximum flexibility and control. In this article, we are providing you the important reasons why we should look for Android alternatives and a list of best mobile operating systems.
Why We Should Look for Android Alternatives?
In this forever-growing world, where we always look for alternatives, looking for Android alternatives is not a bad thing at all. There're several reasons why we need to look for alternatives. Google, as a major developer of Android, has always been criticized worldwide for not making the operating system secure.
Reports on several tech publications and news platforms also shout that Android is more prone to malware and viruses. Also, the aforementioned Huawei controversy makes us think more about having a mobile OS alternative.
Best Smartphone Operating System
Here are the Best Mobile Operating Systems other than Android OS to Look out for
1. iOS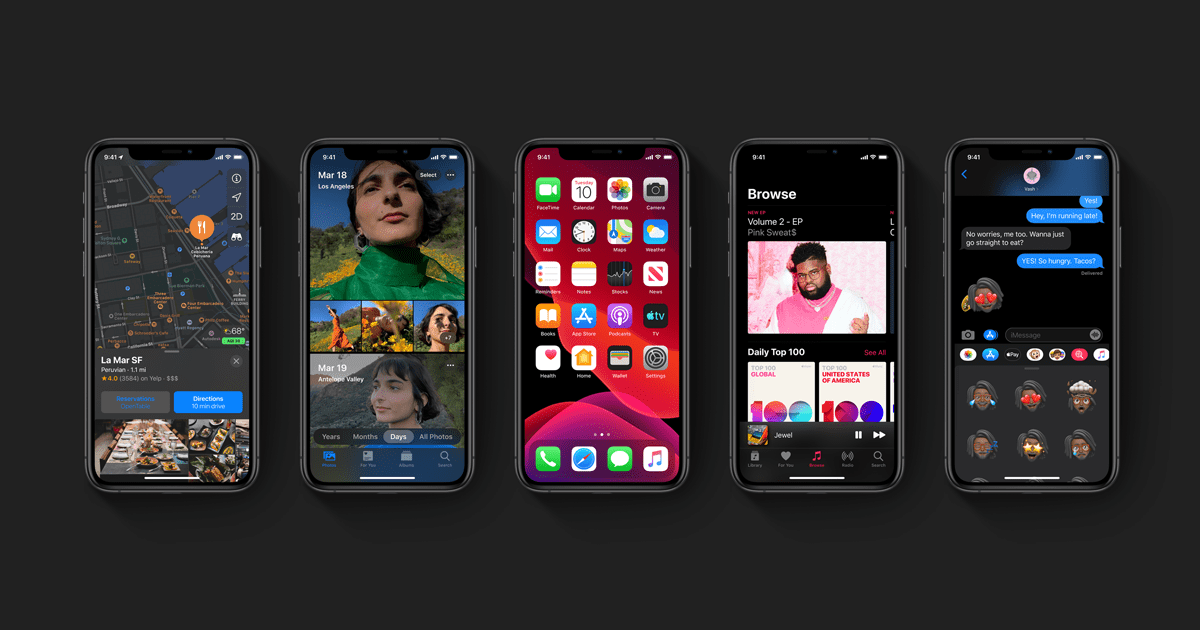 Apple's iOS as we all know is competing against Android since eternities. The operating system is offered by another American tech giant "Apple.Inc." Only used in iPhones, the company won't ever share its operating system with any other company. The OS is smooth, secure, and takes the privacy of users very seriously. However, the Android and iOS both enjoy a separate user-base, and there's nothing to fight about.
The OS is currently the biggest competitor of Android, and this benefits both, as both of them borrow features from each other making their respective OS feature-rich. iOS has no bloatware, has better-quality Apple-exclusive apps, and a full suite of Google apps.
Key features of iOS
Beautiful UI
Fast
Secure
Privacy-focused
Visit Apple.com
2. Ubuntu Touch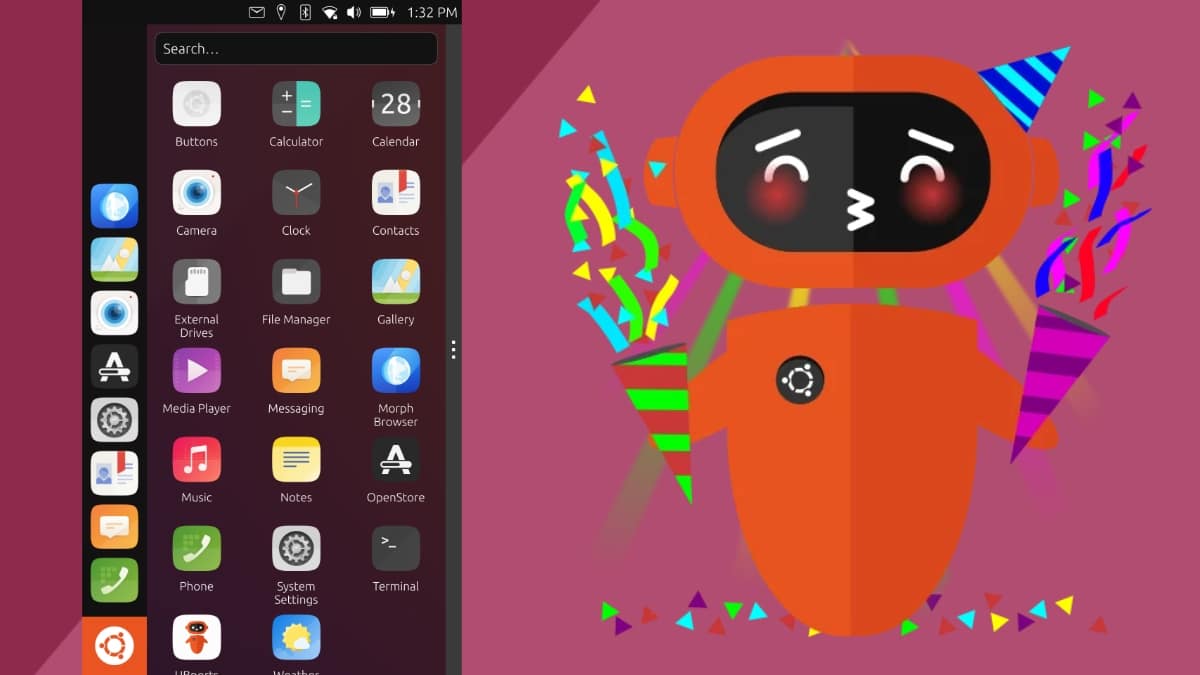 Ubuntu Touch is another very promising contender on this list which is highly optimized for touch-friendly devices like smartphones and tablets. The OS is open-source and can be used by any smartphone manufacturer. Ubuntu Touch can even function as a desktop in desktop mode.
Key features of Ubuntu Touch
Open-source operating system
Great UI
Smooth
Can function as a desktop
Visit Ubuntu-touch.io 
3. SIRIN OS
SIRIN OS is a blockchain-based operating system that has all the potential to fight against Android. Developed by SIRIN Labs, the OS is secure, easy to use, and allows access to Google Play Store. Meaning, the users can have access to their favorite Android apps they are already using.
SIRIN Labs also manufactured a blockchain-powered smartphone named "Finney" that works on their already developed SIRIN OS. The phone is available at $899. So, if you have a lot of cash and a passion to try this, then you must.
Key features of SIRIN OS
Secure
Easy to use
Allows access to Google Play Store
Decent UI
Visit Sirinlabs.com
4. KaiOS
Most of you might not have heard of it, but KaiOS is actually about to become the world's largest mobile operating system. The OS is designed to run on low-budget phones that possess low-end hardware. Currently, the Reliance Jio phones in India, and Nokia's Banana phone runs on KaiOS.
We believe, once the ultra-budget smartphone market is captured by KaiOS, the developers will immediately move towards the Android market, resulting in a strong rivalry to Android.
Key features of KaiOS
Lightweight
Receives frequent updates
Supports web-based applications
Decent UI
Visit Kaiostech.com
5. Harmony OS by Huawei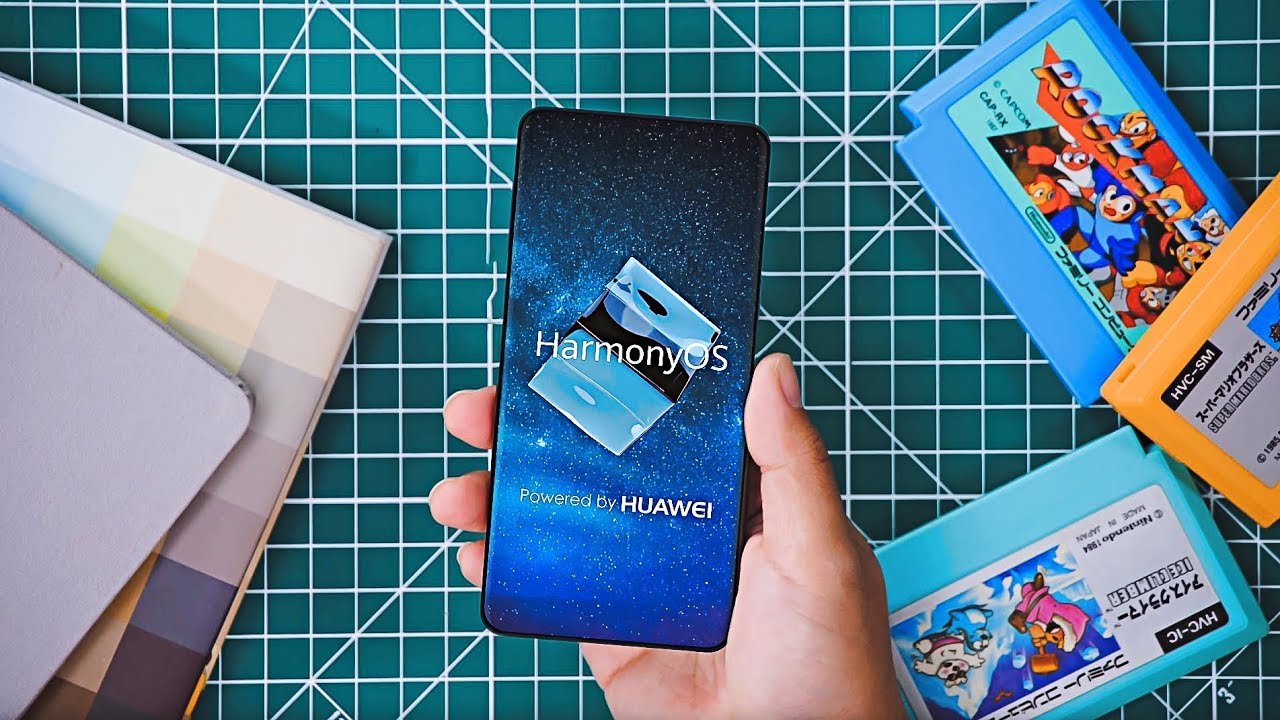 Harmony OS by Huawei could be the most successful Android alterative in history. Just after the ban of Huawei via the US government, speculations were in the air that Huawei will soon be launching its mobile OS. Huawei already produces its own chipsets, hardware for 5G network, and also makes its phones.
And there's no doubt that they'll excel in the operating system too. Many experts believe that Harmony OS will be based on a microkernel-based distributed operating system, allowing maximum support for Android apps.
Expected key features of Harmony OS:
Good UI
Fast
Lightweight
Could be used in other devices as well
Visit harmonyos.com
6. Tizen OS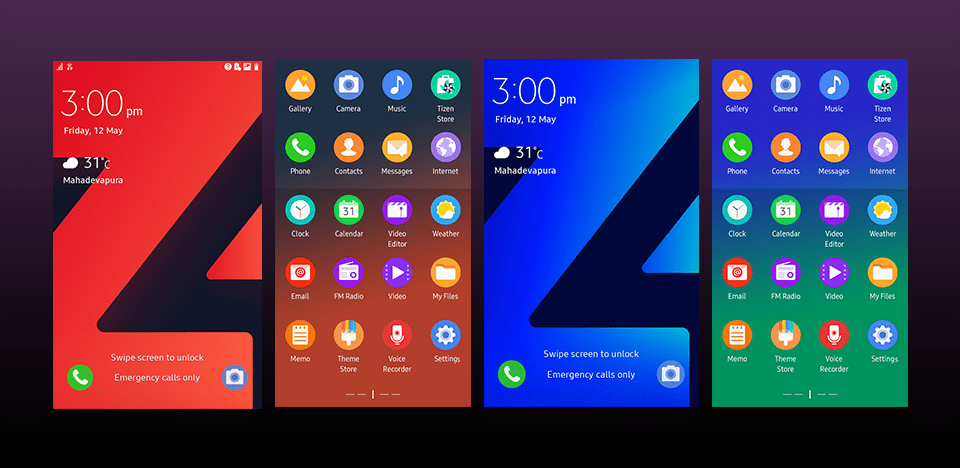 Tizen OS is originally a "Meego," an operating system developed by Intel. If you can recall, the Meego was an OS that was earlier developed by the joint efforts of Nokia and Intel. But when Intel went to Samsung, they partnered with Samsung to bring the OS back to life with a new name called "Tizen OS."
However, for many, the OS might look similar to Samsung's Touch Wiz. But, under the hood, things are a lot different. The OS is an HTML5 OS, allowing easy development of apps. This south-Korean giant is serious to make this operating system, a global initiative. As a matter of fact, Samsung's flagship Galaxy watches and Gear S4, is already powered by Tizen OS.
Key features of Tizen OS
Decent UI
Powerful
Developed in HTML5
Supports gestures
Visit tizen.org
7. Sailfish OS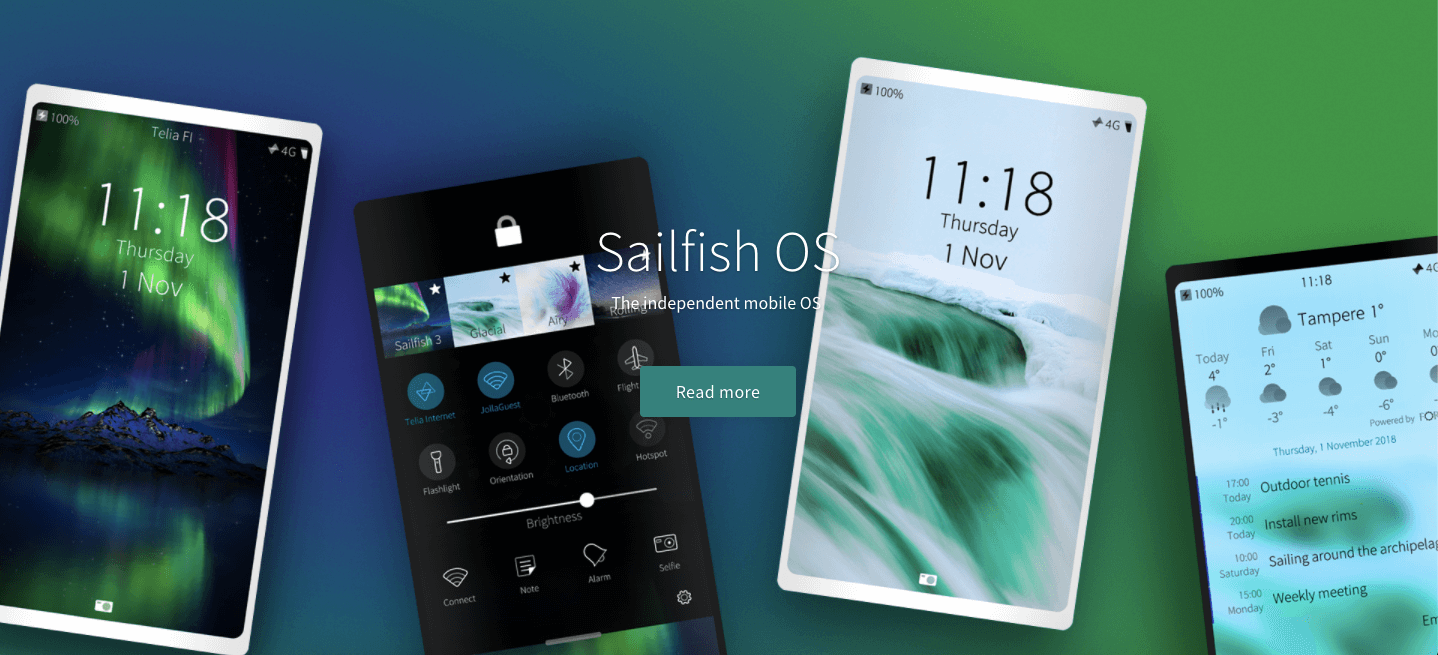 Sailfish OS aka SFOS is another popular mobile OS that runs on Linux. The OS is originally developed by Jolla, and shipped with Jolla smartphones and tablets. Jolla smartphones, on the other hand, is currently used by government officials in Europe.
The OS is super secure and it also comes with a regional licensing model, allowing for all kinds of mobile payments and banking transactions. Also, as a bonus, Sailfish OS is compatible with any Android system, contributing to its flexibility and reliability.
Key features of Sailfish OS
Ultra-secure
Reliable
Used by government officials
Compatible to Android
Visit Sailfishos.org
8. Plasma OS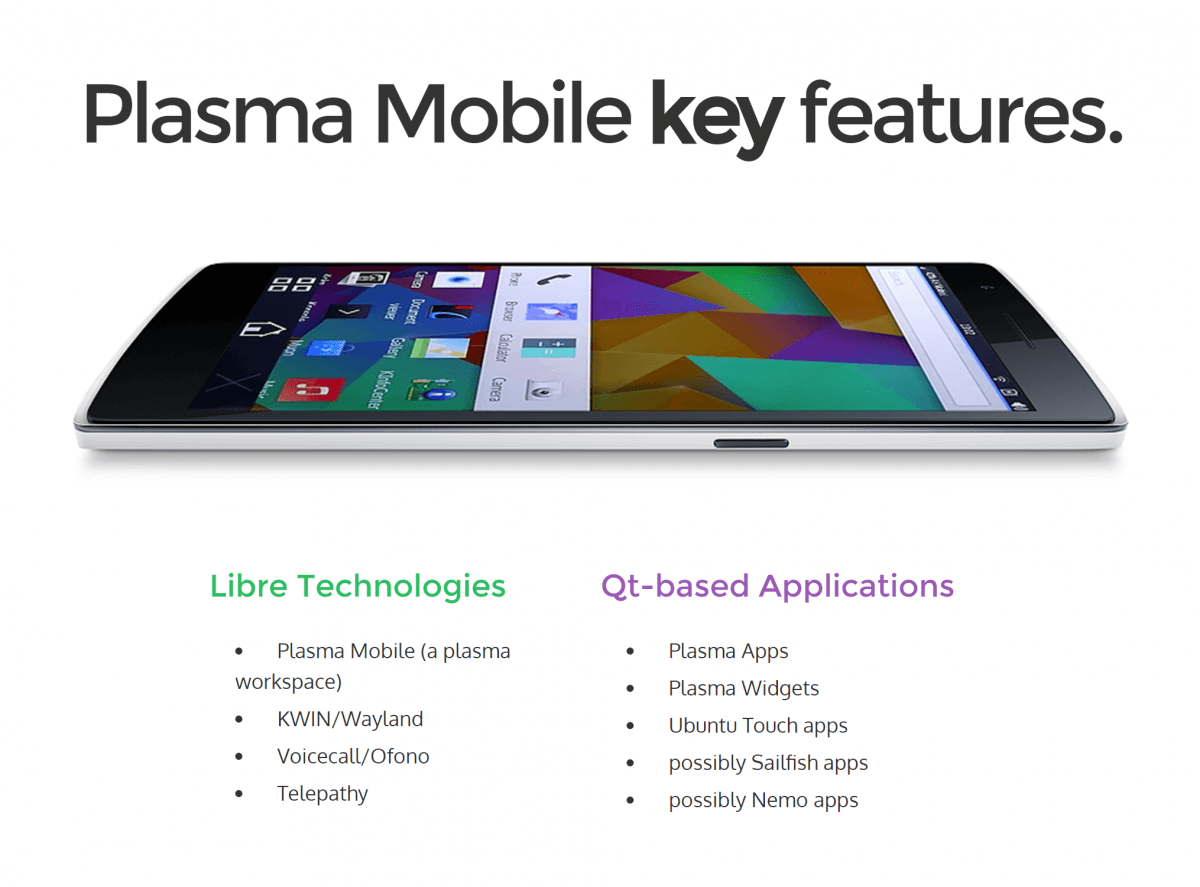 Plasma OS was initially released in 2011 and runs on the Linux operating system, nicely. The OS allows full customization, making it a hackable device, as claimed by developers. The operating system runs on the KDE Plasma operating system, and currently running on KDE Plasma 4.
At last, the OS was made targeting low-end devices with less than 1GB RAM. Rest, the widgets in this OS allows the user to enjoy Telepathy (an interpersonal communication application that allows voice over IP), instant messaging, and videoconferencing.
Key features of Plasma OS:
Great UI
Feature-rich
Lightweight
Compatible to Android
Visit Plasma-mobile.org
9. Postmarket OS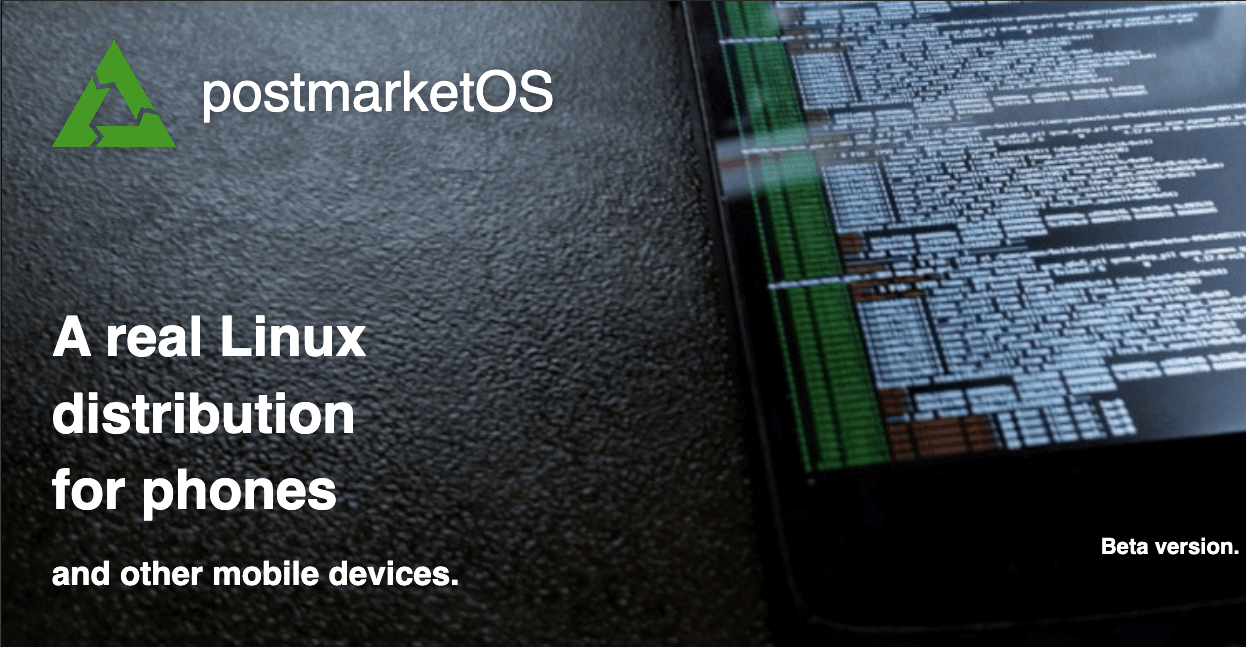 Postmarket OS is a recent player in the mobile OS market. The OS was initially introduced in 2017 for free and is based on the Alpine Linux operating system, an open-source community. Many experts consider this as a revolutionary alternative to Android, and just after the launch, there's a line of constant updates.
These constant updates ensure its upcoming dominance and existence. Also, as it uses the mainline Linux kernel, the OS is super secure and avoid any risks of security exploitations.
Key features of Postmarket OS
Nice UI
Secure
Capabilities to run different user interfaces
Reliable
Visit: Postmarketos.org
10. Pure OS
Last but not the least, Pure OS is another very popular GNU/Linux distribution focusing on security and privacy. Its popularity is rising day by day, and soon it'll be competing against Android. The OS can be found on all Librem smartphones and works on Linux-based smartphones. Since it's a security-focused and privacy-based operating system, you must consider this as a strong alternative to Android.
Key features of Pure OS
Secure
Decent UI
Reliable
Privacy-oriented
Visit Pureos.net
11. GrapheneOS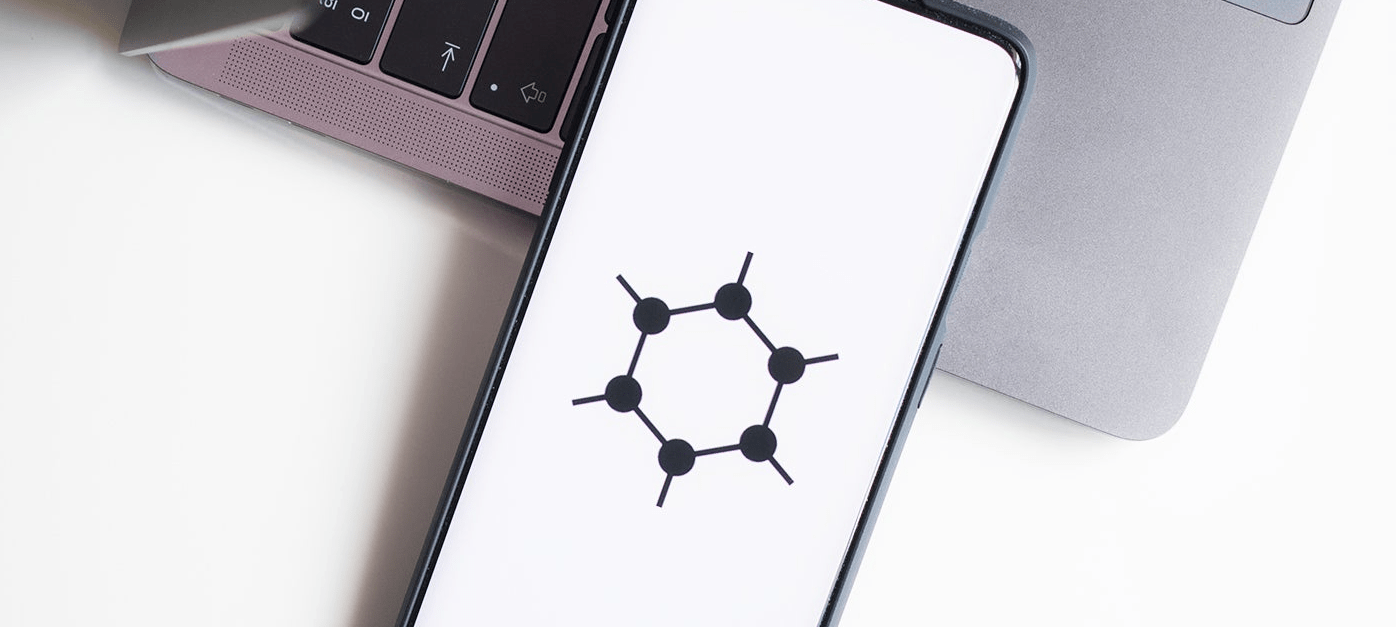 GrapheneOS is an open-source privacy-focused mobile operating system. It focuses mainly on privacy and security Technology. GrapheneOS offers Android app compatibility and develops various apps and services using security as a benchmark.
Key features GrapheneOS:
Hardened app run time

Stronger app sandbox

Compatible with Android

Secure
Visit grapheneos.org
12. CalyxOS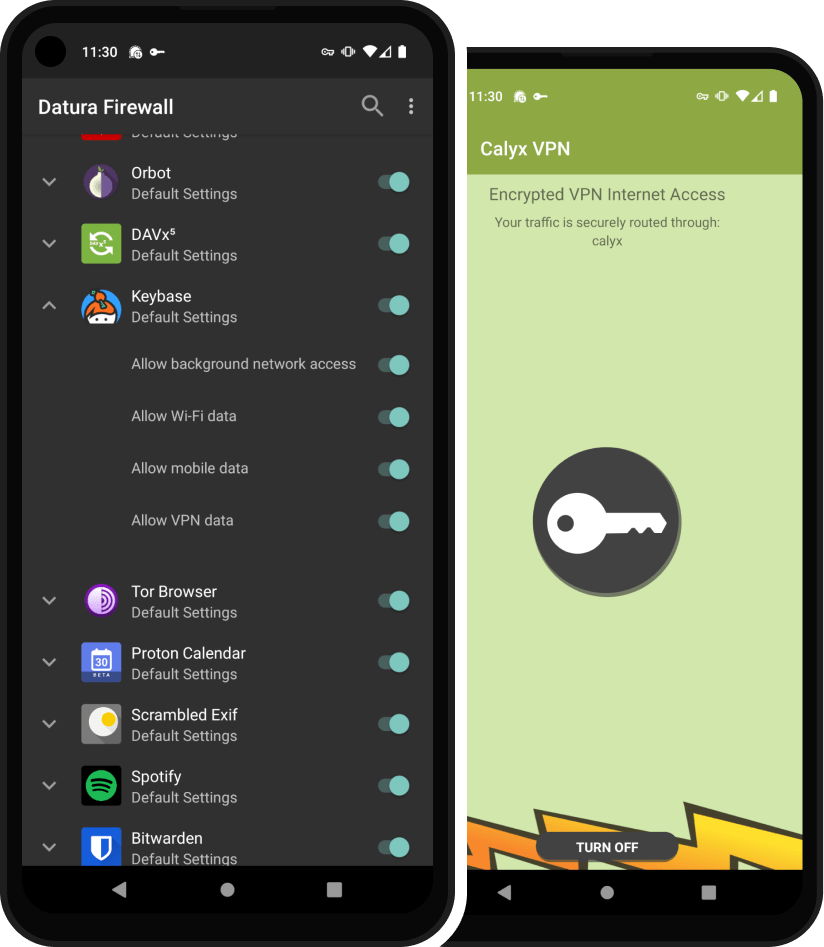 CalyxOS is also an Android-based operating system that heavily focuses on privacy and security. It is one of the best options available as a Google-free operating system with regular system updates. However, there is nothing unique about it except its Android without Google.
Key features of CalyxOS:
Limitless functionality

Device security

Your backup

Strong authentication
Visit calyxos.org
Conclusion
So this was all regarding the best mobile OS. As you read, there're plenty of Android alternatives. You can go for any you desire. Every OS has its pros and cons, and we recommend you to analyze properly before making a decision. We hope that you liked our article.
If you've any thoughts on 12 Best Mobile OS Other than Android, then feel free to drop in below comment box. Also, please subscribe to our DigitBin YouTube channel for videos tutorials. Cheers!