Anime is a serious form of art that involves some emotions, humor, action, fantasy, and vision. The themes and colorful presentation make the Anime content very appealing stuff to watch. Japan is the biggest producer of Anime, and it is widely popular all over the world with many international markets that have set up local dubbing studios to cater to the regional audience.
Many Japanese Anime Shows and Movies have caught global prominences like Naruto, Your Name, Hunter x Hunter, Bleach, Spirited Away, Death Note, One Punch Man, Pokemon, GTO, and Dragon Ball Z to name a few. If you wish to download Anime on your mobile or PC, then there are a few reliable options to look for to get all anime series and movies to download and watch offline.
Best Anime Download Apps
Here are the Best Free Apps to Download Anime on your Mobile and Enjoy the Fun Offline
1. Anime X Stream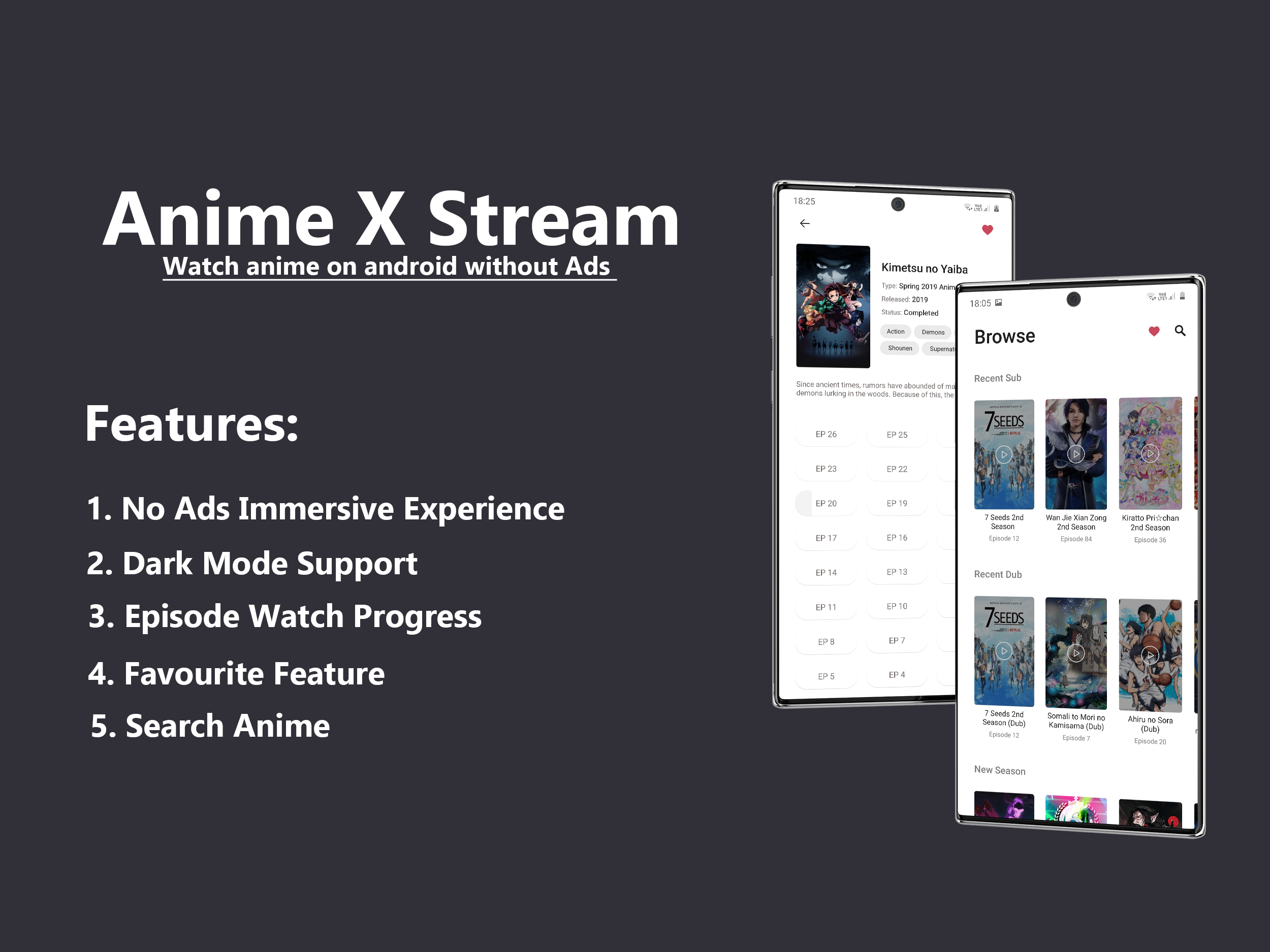 Anime X Stream is an illegal Anime streaming app specifically built for Anime Lovers, specially designed and crafted to watch anime at ease. Search for any of the anime you are interested in watching and click on the title. You can either download the movies and shows or stream them right in the app with English dub and/0r sub.
You can stream or download the latest anime for free without any complications. The interface is pretty simple, and smooth, and you will love the app. Just search for the anime and click on the episode to load. The app supports PiP mode and has HD video support.
2. CloudStream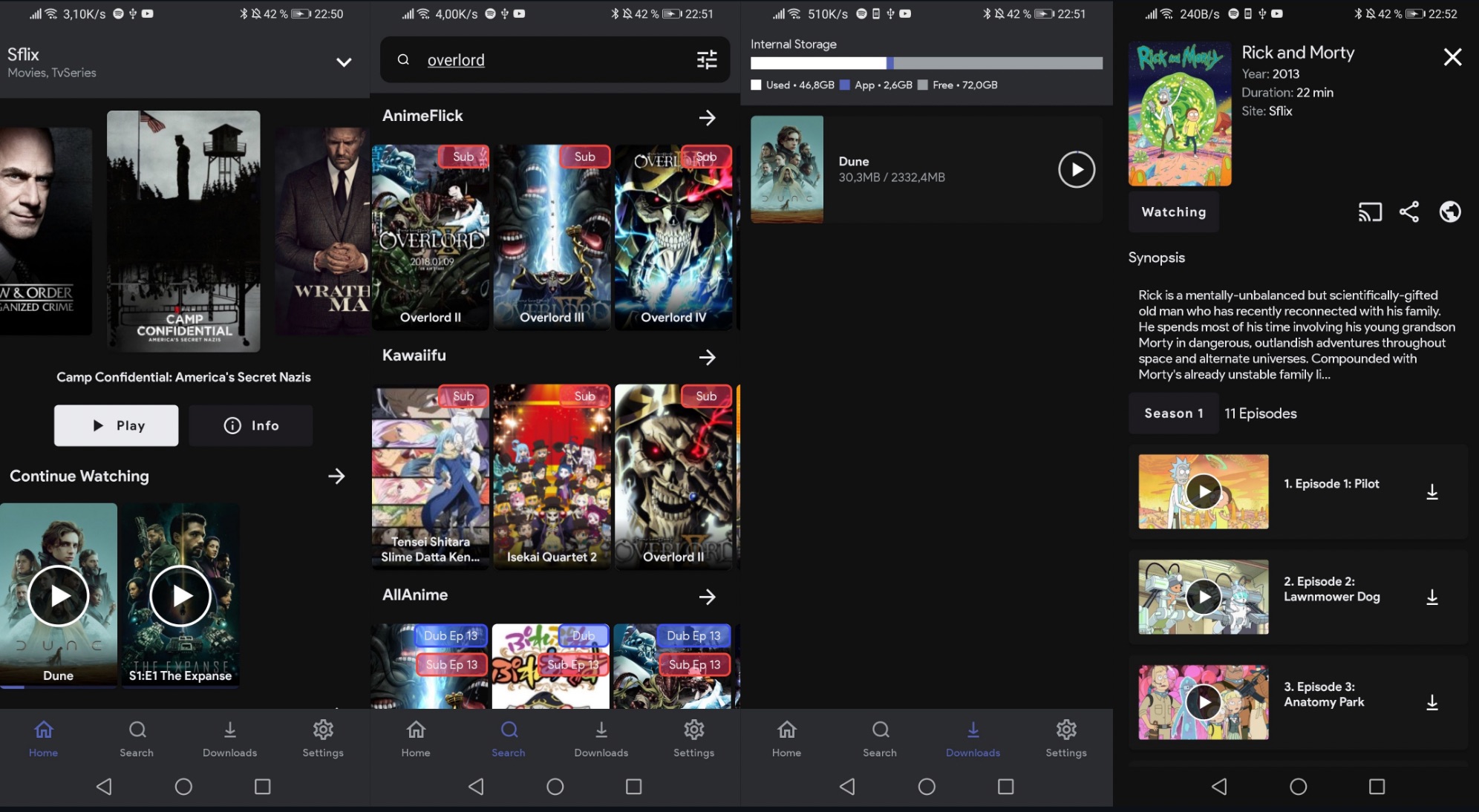 CloudStream is the best HD movie downloader APK available on the web. It does not host any content on the app and has no control over what media is put up or taken down. CloudStream 3 functions like a search engine, such as Google, and indexes the movie and series from available resources. You need to install repositories that help download Anime that crawls, aggregates, and displays links in a convenient, user-friendly interface.
The player is quick and neat, and you are not bombarded with any ads. You get a download button below the video for offline viewing on your Android Mobile. The App plays HD movies.
How to Use Cloudstream to Download Movies?
Download Cloudstream APK on Android.
Install the app and click on Settings Tab.
Now click on Extensions.

Tap on + Add Repository.

Open Cloudstream Repo and either install the repository or copy the repo link for your choice. (English, Non-English, Anime, etc.)


Add the Repo to your Cloudstream, click Download, and the app will download all plugins.


Now, wait for a couple of minutes for the library to load in the background.
Search for the movie and download for free in HD.

3. Crunchyroll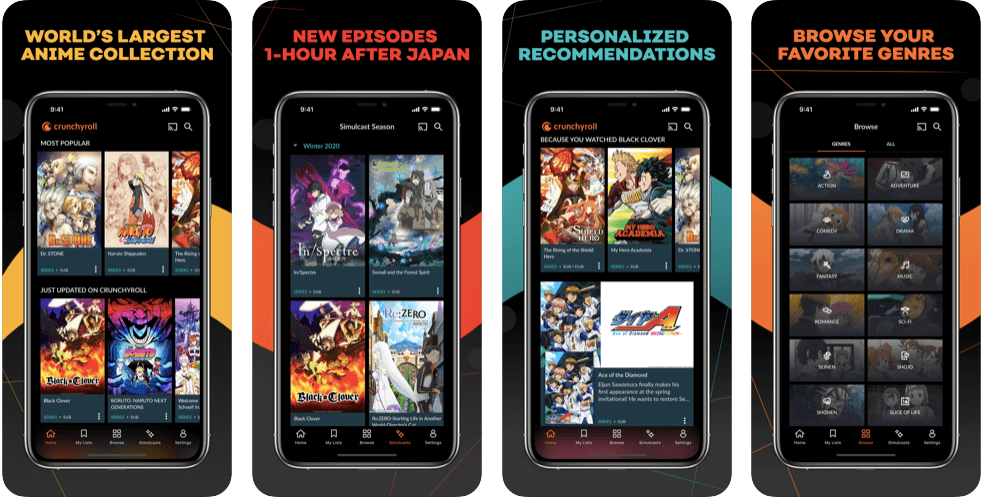 Crunchyroll is a popular anime app with over 20 million monthly visits, which majorly focuses on east-Asian content, primarily on Anime, Manga Series, Music, and Shows. Crunchyroll is the one-stop destination for all Anime Lovers and is much recommended as it is safe and legal.
A legal and simple way to stream all your favorite animation. The service has rights to popular Anime Series like Naruto, Dragon Ball, Titan, Ace of the Diamond, Bleach, etc. Though all the content is not free, you get a free trial to access the shows and programs. Here's the list of English Dubbed Anime Available on Crunchyroll
4. AnimeBoya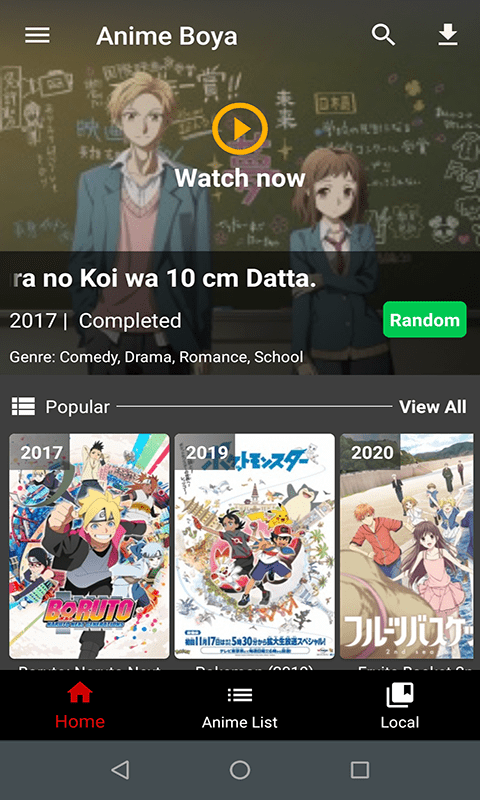 Anime streaming and downloading android applications developed by Tu2l by using Jsoup and other open-source libraries. The app offers a comprehensive catalog of all the popular anime, recent, ongoing, and completed anime.
All you have to do is browse the catalog and discover anime, whether by exploring the categories or by using the search function. All of the material features technical specifications and credits so that you always know what you are about to watch.
5. RetroCrush TV
As the name suggests, Retreocrush is a home for old classic anime. It is a free Anime app that starts with the go. No registration is needed, but if you wish, you can create an account to make a watchlist and access some restricted content. The site though has a very small library, but most of the shows are classic popular Anime shows that you can watch on the go. You also get all kinds of Anime from each genre with the English dub and English Sub Support.
A few of the popular titles available on the site include Great Teacher Onizuka, Flame of Recca, Bubblegum Crisis, Fushigi Yugi, Ultra Maniac, Deltora Quest, Blue Seed, and Many More. You get some of the favorite classic Japanese Anime of the Platform for free. The app also has a very basic and simple video player that can load even with decent internet speeds.
6. AnyMe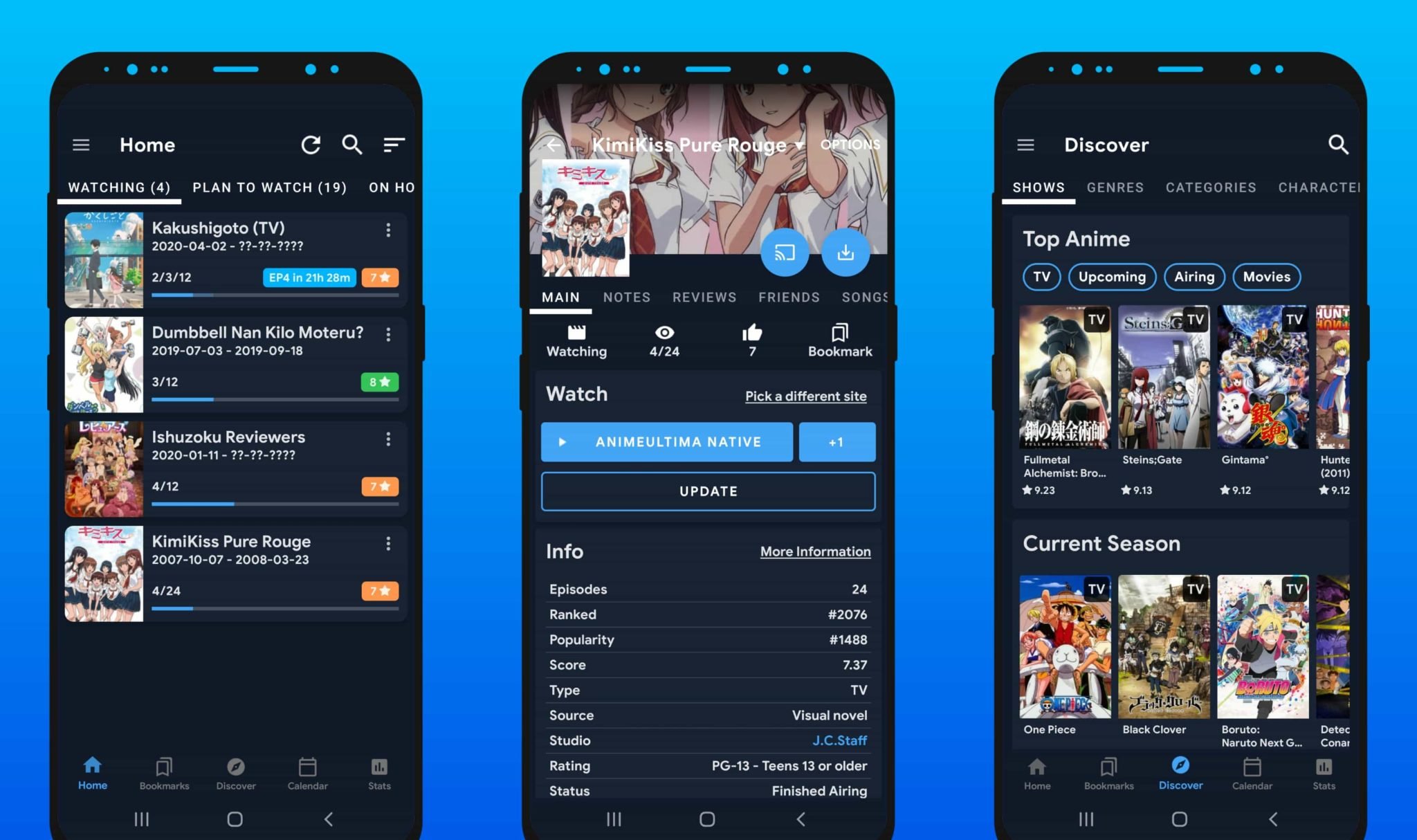 If you are an Anime fan, then AnyMe is the App for you. AnyMe is a free Anime Streaming Platform and can be dubbed the Netflix of Anime. You get all the Japanese Animation in one place. Get access to thousands of episodes, movies, and anime OVAs, directly on your Android smartphone. A simple-to-use app that provides Anime in Subbed, English, and Spanish Dub. The site loads streams from global resources.
You can either directly play the video in the app, and if not supported, then the app lets you stream the video in any video player like MX Player. Best Anime App if you wish to stream Dubbed and Subbed Anime for Free.
7. Tubi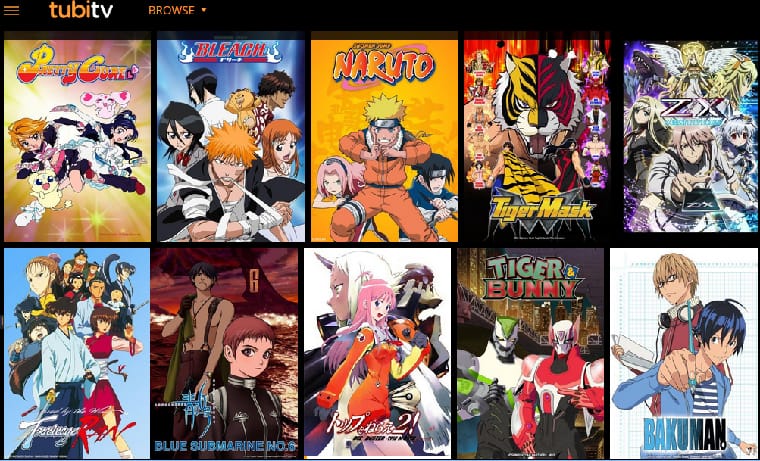 This free service is available globally and houses a bunch of movies and TV shows, which is difficult for you to find elsewhere. You can watch Japanese Anime, either subtitled or dubbed, on Tubi TV. The Tubi offers shows like Sola, Angel Sanctuary, Yukikaze, Spider Riders, etc. The Tubi is regularly updated with anime movies and shows.
With a library now surpassing 50,000 titles, second only to Netflix, Tubi TV is the best source of Movies and TV Shows. The site hosts a number of anime movies and TV Shows for all age groups, and that too without any subscription. But as a necessity, it runs on Ads.
Best Anime Download Sites
Here are the Best Free Websites to Download Anime for Free with English Dubbed and Subbed Options
1. AnimeLand
AnimeLand is a Free Anime Streaming and Download Platform. If you want to download Anime without any redirect issues with one click download button, then Animeland is the site you will love. The site interface is not very neat but does the job easily. Also, you can stream the content, but the video player is not very good compared to other streaming platforms.
Though you are not offered multiple resolution options to choose from, given how quickly you can download the videos makes it a perfect Anime Downloader Site. Just search for any of your favorite Anime open the link, and you will see the download button right above the player.
Copy: animeland.us
2. FUNimation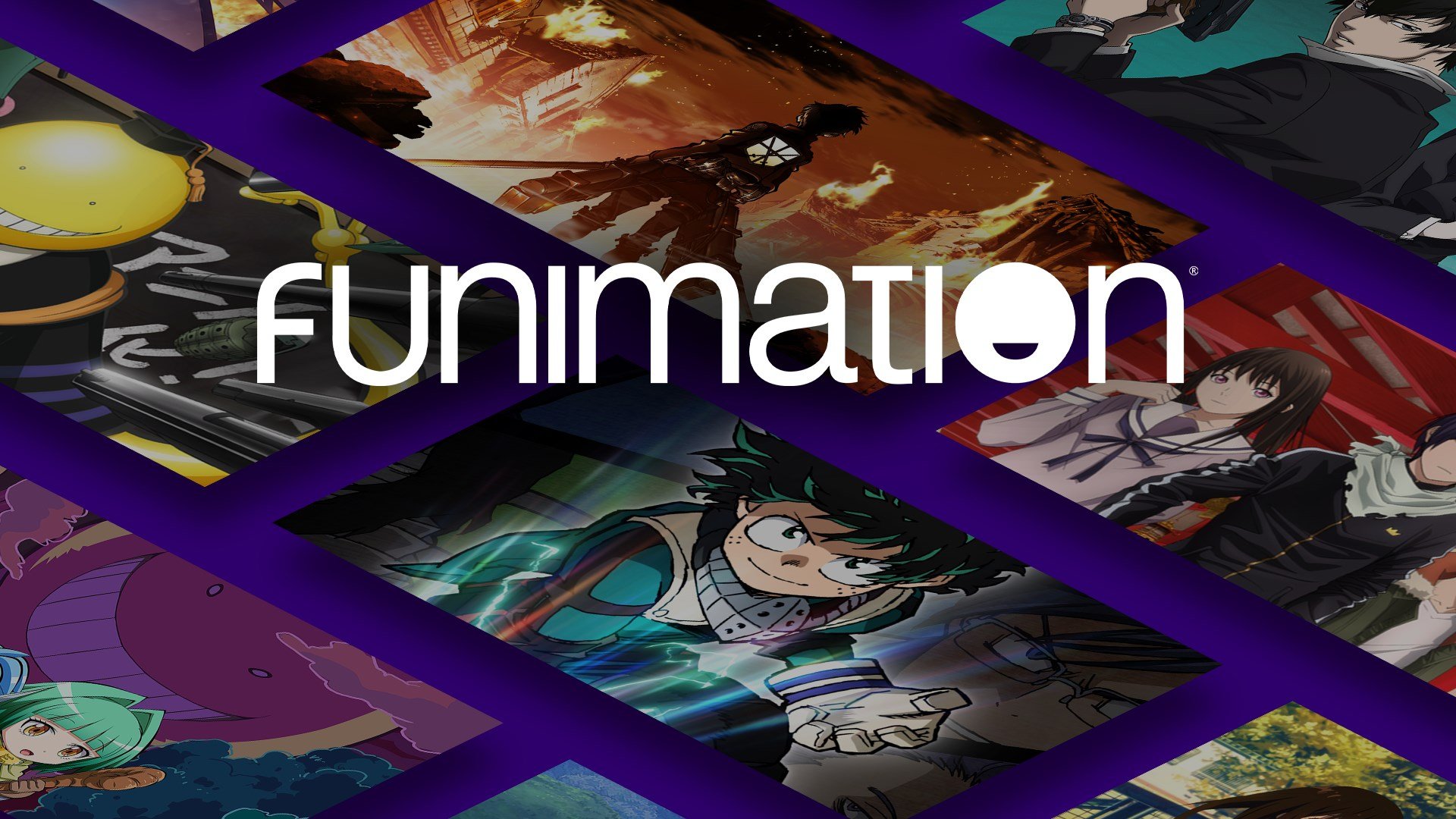 The Funimation streaming service has an impressive collection of anime series and feature-length films, including many hard-to-find titles. Funimation offers curated content with dubs and subs. You get plenty of shows for free with Advertisements, and for a few premium Shows, you need to subscribe to the service.
Funimation is owned by Sony, so you can expect all the Sony-owned Anime to be available on the platform. Currently, the simulcast lineup consists of D.Gray-Man, The Disastrous Life of Saiki K, Izetta: The Last Witch, Puzzle and Dragons, and Tales of Zesiria the X. You get all the popular series and content with a 14-day test trial which is easy to cancel. Here is the Complete list of Shows in English.
3. AnimeHeaven
AnimeHeaven is one of the fastest-updated anime platforms. Though you may be greeted with some annoying banner Ads. an ad-blocker will just work fine. The AnimeHeaven is regularly updated with new Anime shows and movies pretty quickly. You get subs and dubs if available.
The site uses JWPlayer for playing video content. It uses two or three servers for each video, and one of the servers has a direct video download link icon at the bottom of the JW Player. Making it a very useful platform for streaming and download content.
4. AnimeOut
AnimeOut is a dedicated download-only site where you can simply search for any of the Anime movies or Shows and download the content right away. If available, you will be given options of different quality resolutions. When you click on the download link you will be redirected to download the server.
You can either download from a public server or donate to the platform for downloading from a private server. A public server works fine. When you click on the download link, a new tab will open, loading the download file and the download gets started. make sure you do not use Ad-Blocker.
Copy: animeout.xyz
5. Hulu
Hulu is a subscription-based online streaming platform. Hulu has over 500 Anime titles under its hood. It partnered with Yahoo to show the Anime for free, but the service was decommissioned in June 2019. Some of the popular Anime available on Hulu are My Hero Academia, Black Clover, Girls Und Panzer, Your Lie in April, Death Note, Blood-C, and more.
The site itself does not allow download, but you can try any 3rd party methods to download the anime on your internal device storage. Hulu is a paid service, but if you are looking for some serious anime without any piracy issues, then Hulu is the site you can switch to.
Conclusion: With the Apps and Websites listed above you can Download Anime on your Device and Watch Dubbed and Subbed Cartoon Offline for Free.
If you've any thoughts on Free Anime Download | 10 Best Apps & Sites, then feel free to drop in below comment box. Also, please subscribe to our DigitBin YouTube channel for videos tutorials. Cheers!