Whether you are an Android or iOS user, both systems are getting more and more advanced with time. Both systems surely have their own advantages and disadvantages. However, users consider many factors before shifting to one of these platforms.
While Android gives you more freedom to explore and customize your device, iOS is a bit more restrictive on that part. But if you are an Android user, you can undoubtedly experience both systems on your device.
Now, we cannot exactly transform Android into iOS, but we can at least enjoy experiencing the iOS interface right on our Android device. Luckily, many iOS 16 launchers available for Android give you a very special experience of the iOS interface. And we have done our part to find the best iOS 16 launchers for Android.
Therefore, if you are one of them who loves the iOS interface and wants to use it on your Android phone then this article will provide you with everything you need to know.
Best iOS 16 launcher for Android
iOS interface is very sleek and smooth and also easy to use. However, when it comes to the launchers, it might be a tough choice to go with one of the many. Different iOS launchers for Android come with different functionalities.
While some are very limited, some provide tons of features in the same place. But after some research, we have come up with the best iOS launchers that provide you with an intuitive interface, better functionality, and a smooth experience.
1. Control Center 15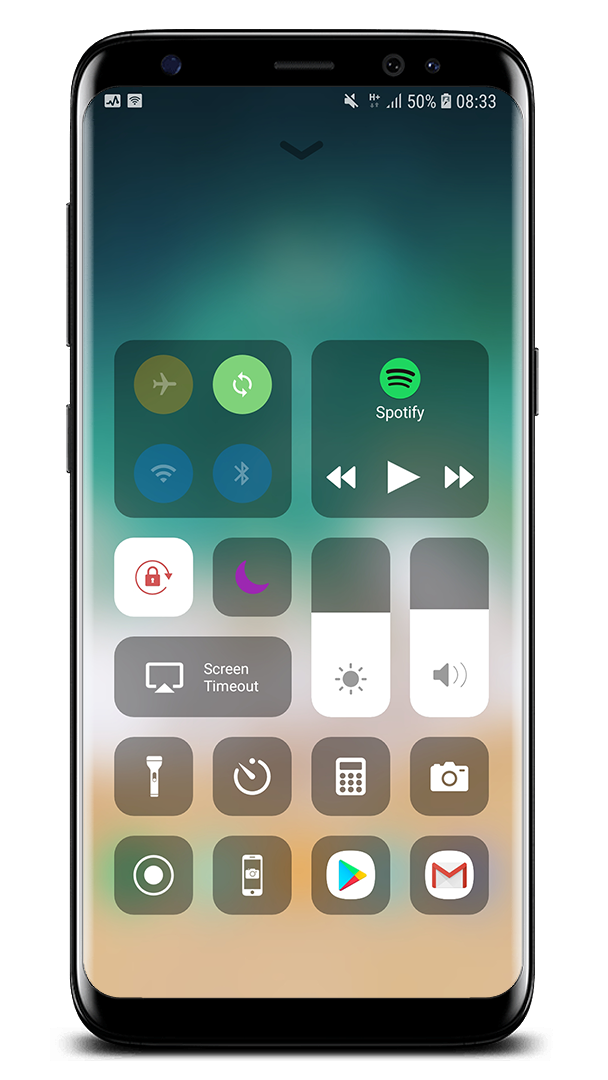 Control Center 15 is, without a doubt, the best iOS Launcher available for Android. With over 50+ million downloads and a 4.5-star rating, it delivers a promising experience to the users. It allows you to customize the interface, something that is not even available on the real iOS interface.
The flawless iOS-like interface and its smooth transitions will never get you bored. Another thing is that it is available for even the early days of Android smartphones as well. Other than just the interface, you also receive good security and reliability as well.
2. Launcher iOS 16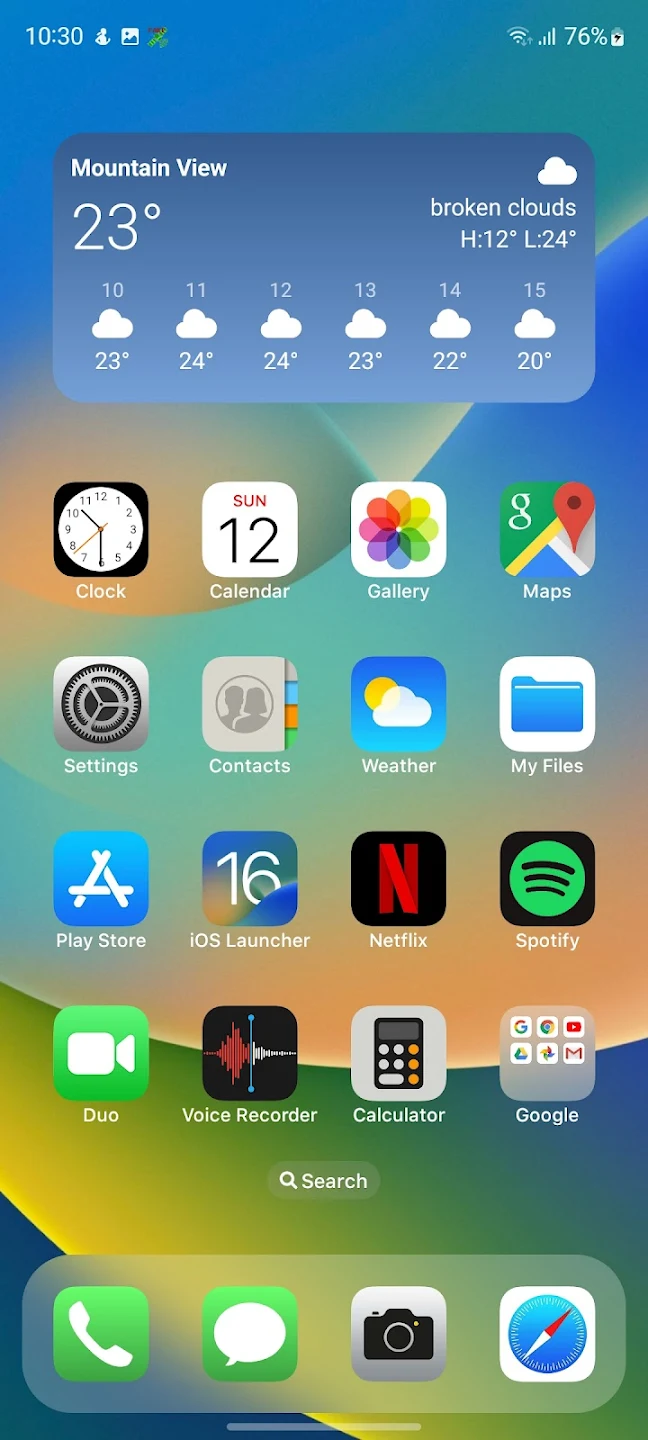 Next, we have another fantastic option, the Launcher iOS 16. This launcher not only applies an iOS-like interface on your screen but also functions like one. You can simply get the latest iOS interface design on your Android device without hassle.
One of the best things about Launcher iOS 16 is that it adapts accordingly if you have a notch-display or a bezel-less device. The app is also customizable to a great extent. And it does not share your data with third parties and provides some basic data safety functions as well.
In simple words, it is a go-to option if you want an iOS-like feel on your Android phone. Moreover, the fact that it has over 50 million downloads and still carries a 4.6-star rating is proof of how good it actually is.
3. X Launcher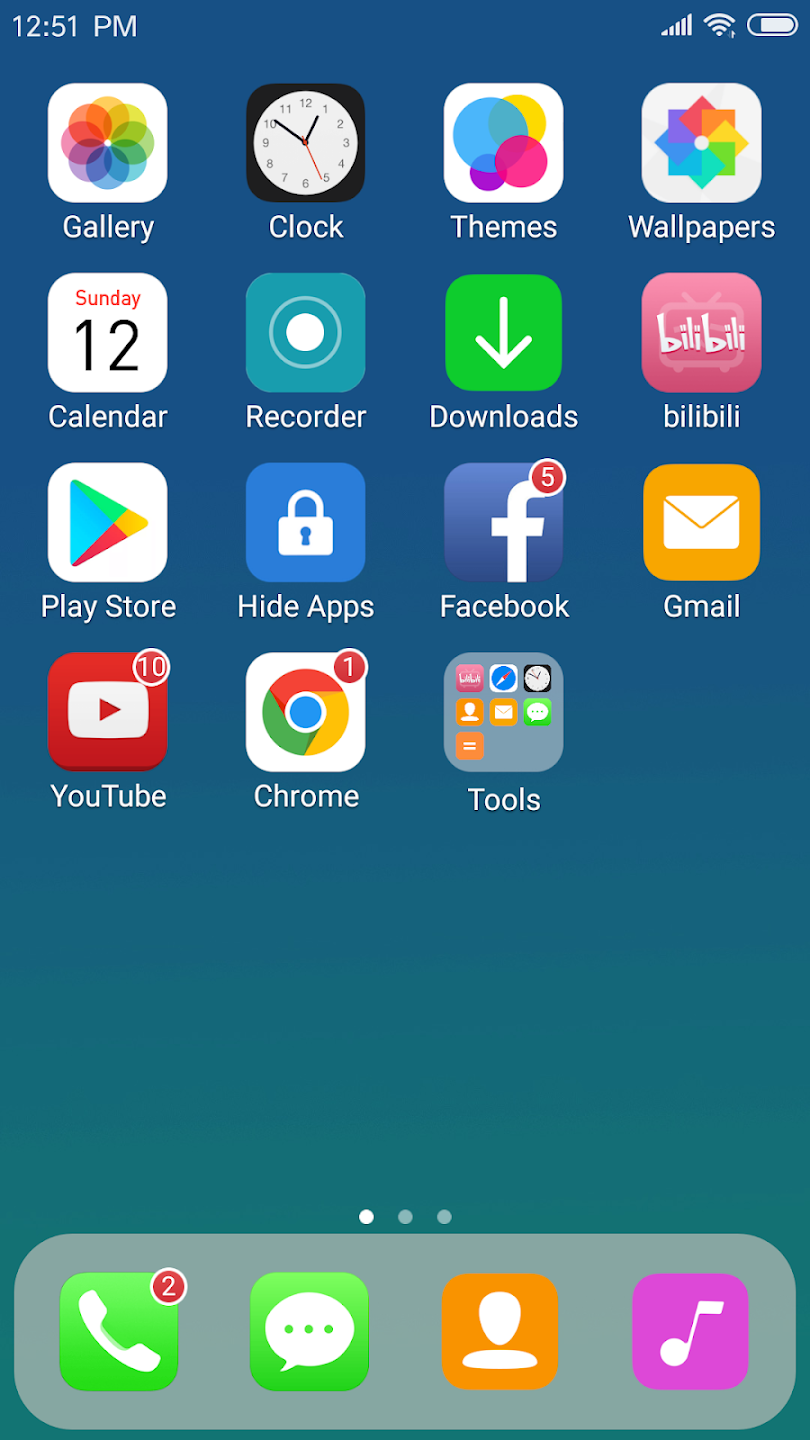 Unlike the other two launchers, the X launcher transforms your Android interface and makes it look like iOS 13. Although iOS 13 might sound old, it still gives a fresh, smooth, and elegant experience to its users.
More importantly, this lightweight launcher app takes a storage of only 8 MB and completely gives you an iOS feel on your hands. Along with the interface, it also changes the functionalities and operations of your device, enhancing user experience and providing them with a more genuine iOS-like feel.
4. Launcher iPhone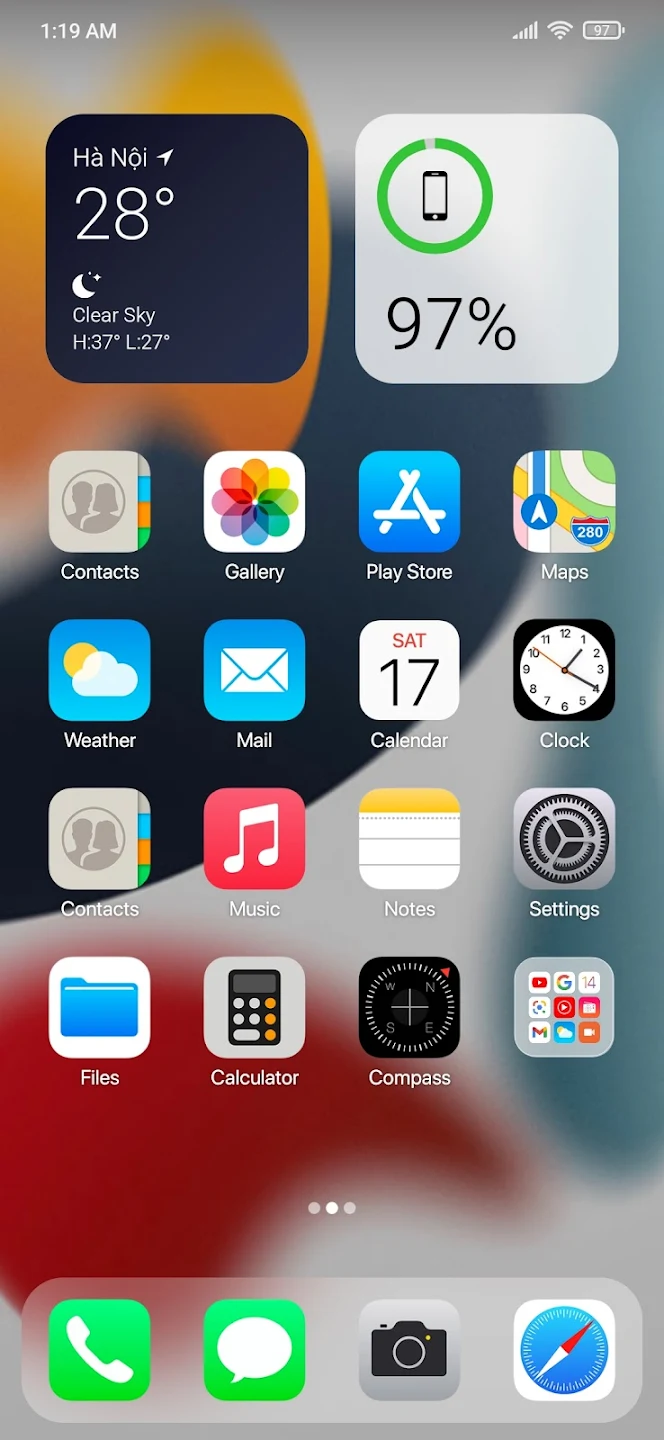 Launcher iPhone is your all-in-one solution if you are looking for a perfect iOS launcher for your iPhone. It completely changes your home screen, notification bar, lock screen, control center, and assistive touch into iOS style. And that's not all. You can even use the smart search feature by swiping down anywhere on the screen.
Even the transition effects look just so real that it is almost impossible to identify that you are actually using an Android device just by looking at the screen. And since it also provides customizations as well, we can decorate the screen in any way you like. It has more than 10+ million downloads and has a 4.5-star rating.
5. Launcher iOS16 – iLauncher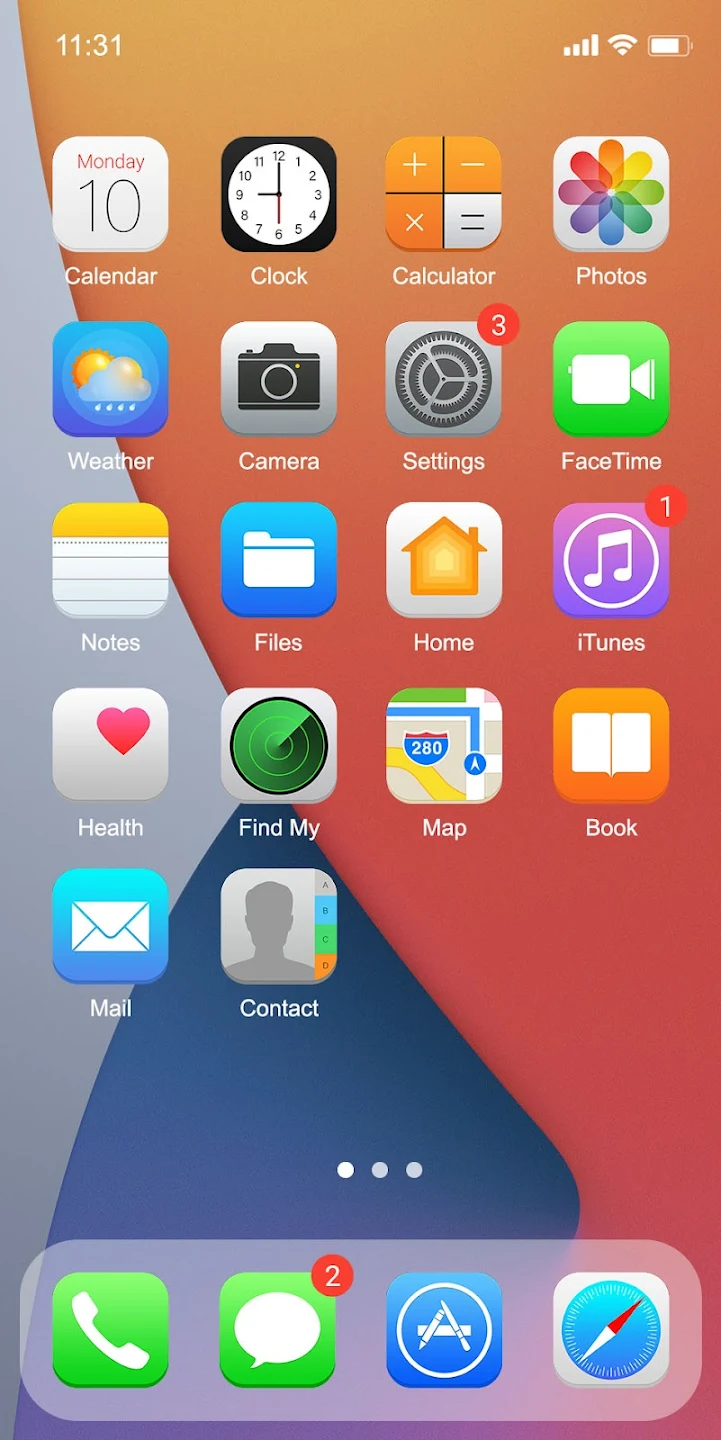 Bringing in a view of iOS 15 itself, iLauncher makes your Android device look more like the iPhone 13. The interface and operations are very much identical. Moreover, it also makes the notifications available on the Control Center like on iPhones.
However, the most exciting part is that it also takes care of some very small details such as bringing in rounded screen corners to make it look similar from the front. And besides, the Apple-inspired wallpapers add an authentic touch of iOS feel to your Android device.
Conclusion
There are many factors that might not let you get an iPhone. However, if you love the iOS interface, you don't necessarily have to give up on that. These awesome iOS launchers will give you the opportunity to experience the latest iOS-like feel on your Android device itself. All these launchers have something new to provide. Therefore, if you are not sure, you can try a few and then let us know which one you find the best among them.
If you've any thoughts on 5 Best iOS 16 Launchers for Android, then feel free to drop in below comment box. Also, please subscribe to our DigitBin YouTube channel for videos tutorials. Cheers!