With iPhone 14 crashing into the market, Apple users are all set to get their hands on this new classy piece. Moreover, with its pre-order dates already set by Apple, it's the perfect time to shop for some of the important accessories if you are planning to get your iPhone 14 soon. And since the demand for accessories is consistently going up, there are high chances that you might end up hitting a great deal too.
Talking of accessories, the first priority goes to items that provide better safety to our devices. And Back covers/ cases, screen guards, and camera protection are some of the most important accessories guaranteeing it. In this article, we will be basically looking into the best iPhone 14 covers and cases. These covers will help you keep your device protected while adding more elegance to its show. So, let's get started without wasting any more of our time.
Best iPhone 14 Cases for Beautiful Back Cover
When we say 'Best iPhone 14 Cases', we mean it by both its build quality and also the ones that enhance the looks of your brand new iPhone. Here, we will see some of the most compatible options for iPhone 14 that are easily available on Amazon.com. So, check out the complete list, and who knows, you may find the one that meets your expectations.
1. Capella Mag Clear Case
iPhones are elegant. And what could be better to show all that elegance than having a transparent back cover? Fortunately, the Capella Mag Back Cover Case is a transparent thermoplastic cover that is perfectly built to hold your iPhone 14. Phones go through a lot in our everyday use. And CASEOLOGY has done its best to develop this military-grade protection-certified product.
The cover comes with ultra-clear flexible TPU that makes it idle for shock absorption and scratch protection. Moreover, it even provides integrated magnets compatible with MagSafe chargers and also ensures the security of your iPhone. Also, the raised lip corners around the camera take care of the camera when placed on its back.
2. ESR Metal Kickstand Case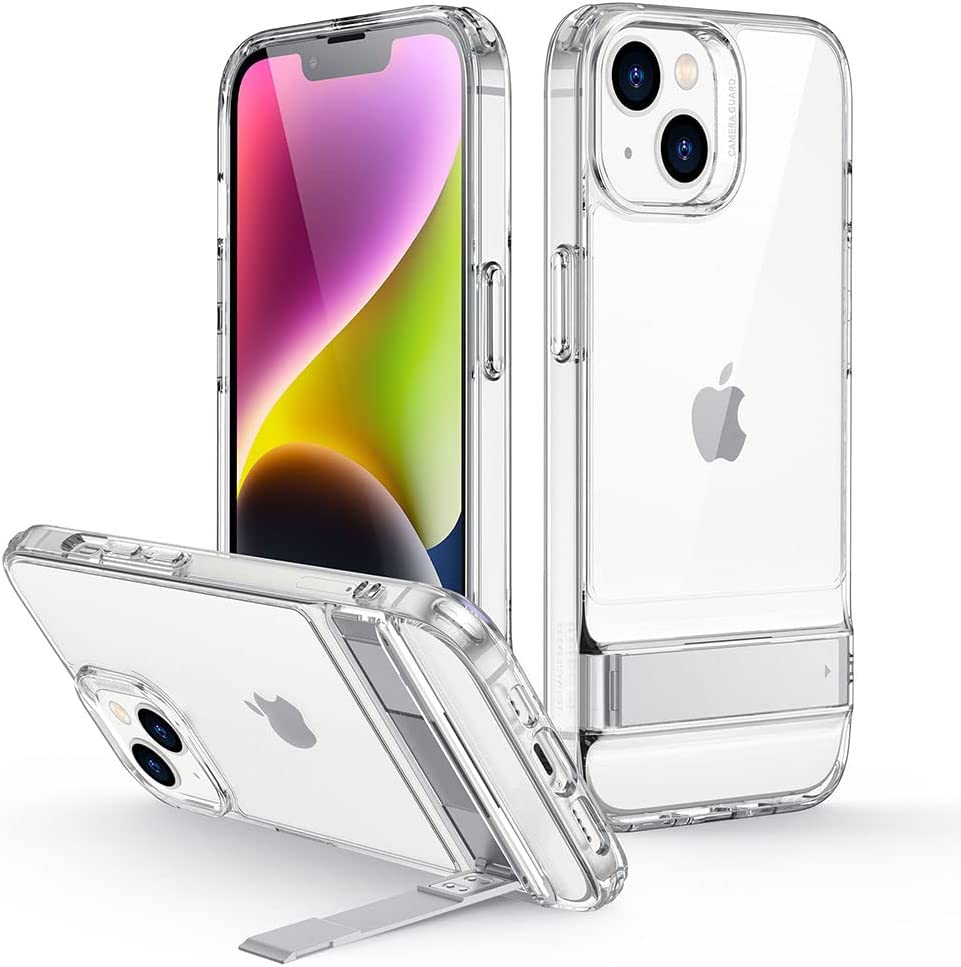 The Metal Kickstand case is a polycarbonate back cover from ESR built specifically for iPhone 13 and iPhone14. With a crystal clear transparent body, it looks mesmerizing and feels comfortable in the hands. The tough acrylic back provides higher resistance against scratches and says no to yellowing for a longer time. Also, its camera guard is test-certified to provide ultimate protection from drops, bumps, and accidental scratches.
But here comes the most interesting part. The one unique thing about this back cover is its adjustable metal kickstand. It offers 3 stand modes allowing you to place the device in any way you wish. Hence, it also acts like a phone stand and allows you to keep your phone stable without any external support. Besides, the Classic Kickstand case comes with military-grade drop protection ensuring the complete safety of your device.
3. Nano Pop Mag Back Cover Case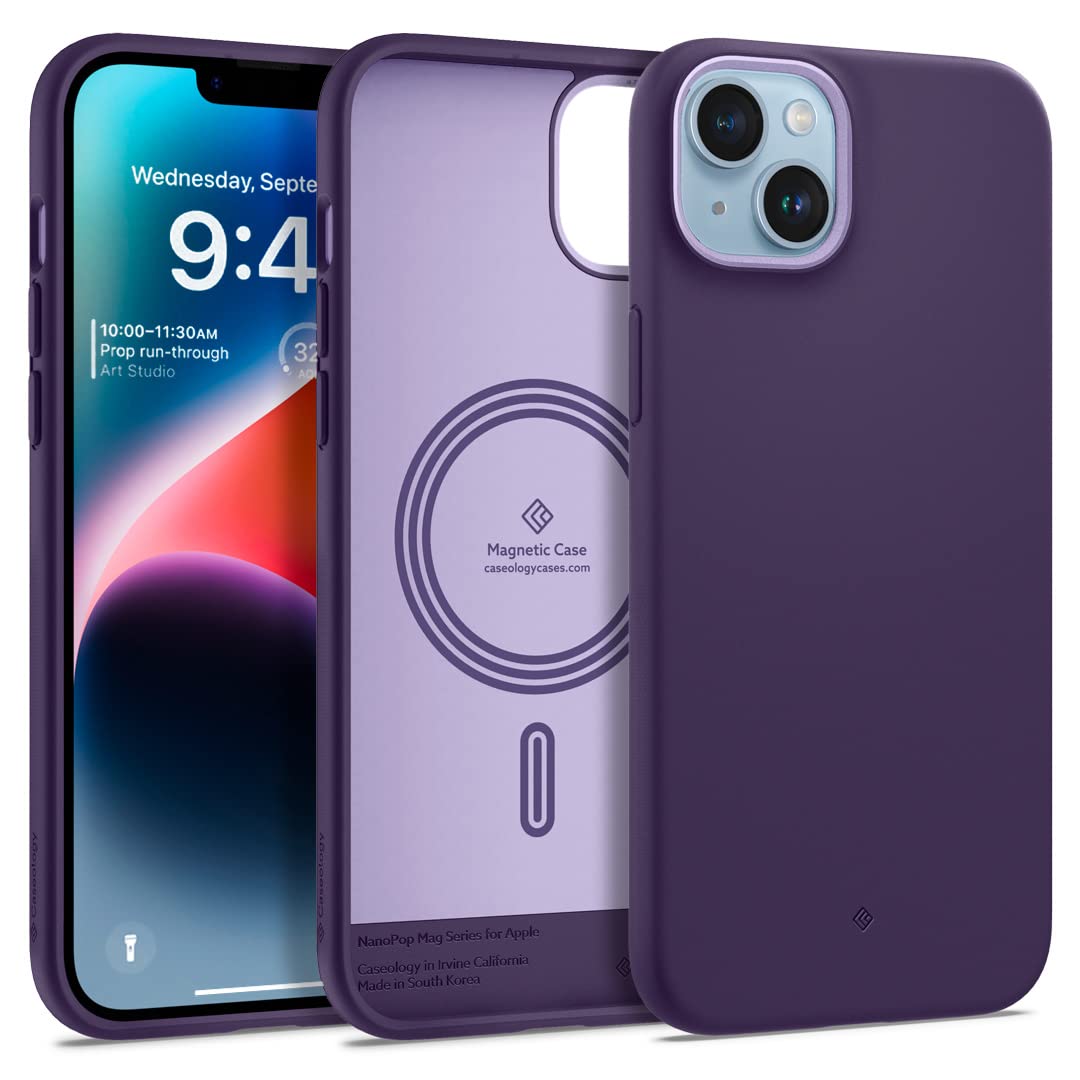 Another masterpiece from CASEOLOGY, the Nano Pop Mag Back Cover Case is a basic case ensuring comfort and safety. This grape purple colored case comes with a thermoplastic polyurethane body with a silicone feel when on hand. The lint and dust-free body increase the durability of its body, while the protective raised camera ring ensures the safety of the lens.
The solitary thing about the Nano Pop cover is its premium feel and sporty look. Besides, the integrated magnets in the case make sure that your device is secured inside and aligned and also add MagSafe charger compatibility as well. And coming with certified military-grade protection, it takes care of the rest.
4. Clear Case With MagSafe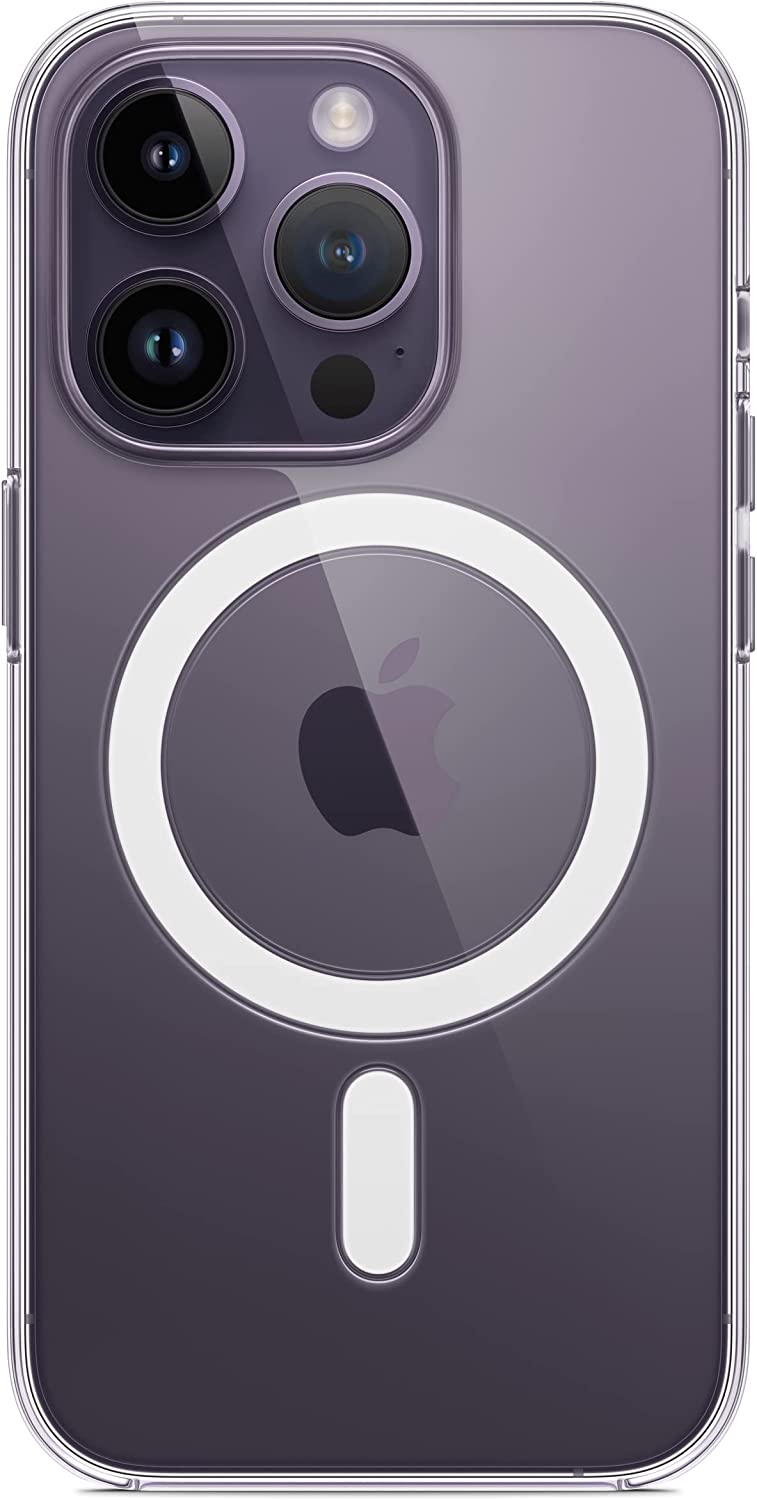 Clear Case is an official Apple product specifically built to provide absolute safety to your iPhone 14. This polycarbonate case features a lightweight body and comes with some extra protection as well. The fully transparent case allows you to showcase the beauty of your iPhone while providing a secured grip. More interestingly, it contains a scratchproof coating on both sides which is further optimized to prevent the case from yellowing with time. Hence, the premium built guarantees better durability as well.
Moreover, the built-in magnets provide better alignment and faster wireless charging. After hours of testing, the Clear Case With MagSafe ensures the protection of your device from accidental scratches and drops. It is available for both iPhone 14 and 14 Pro, and you can easily make your purchase from Amazon.com.
5. SHIELDON Genuine Leather Flip Case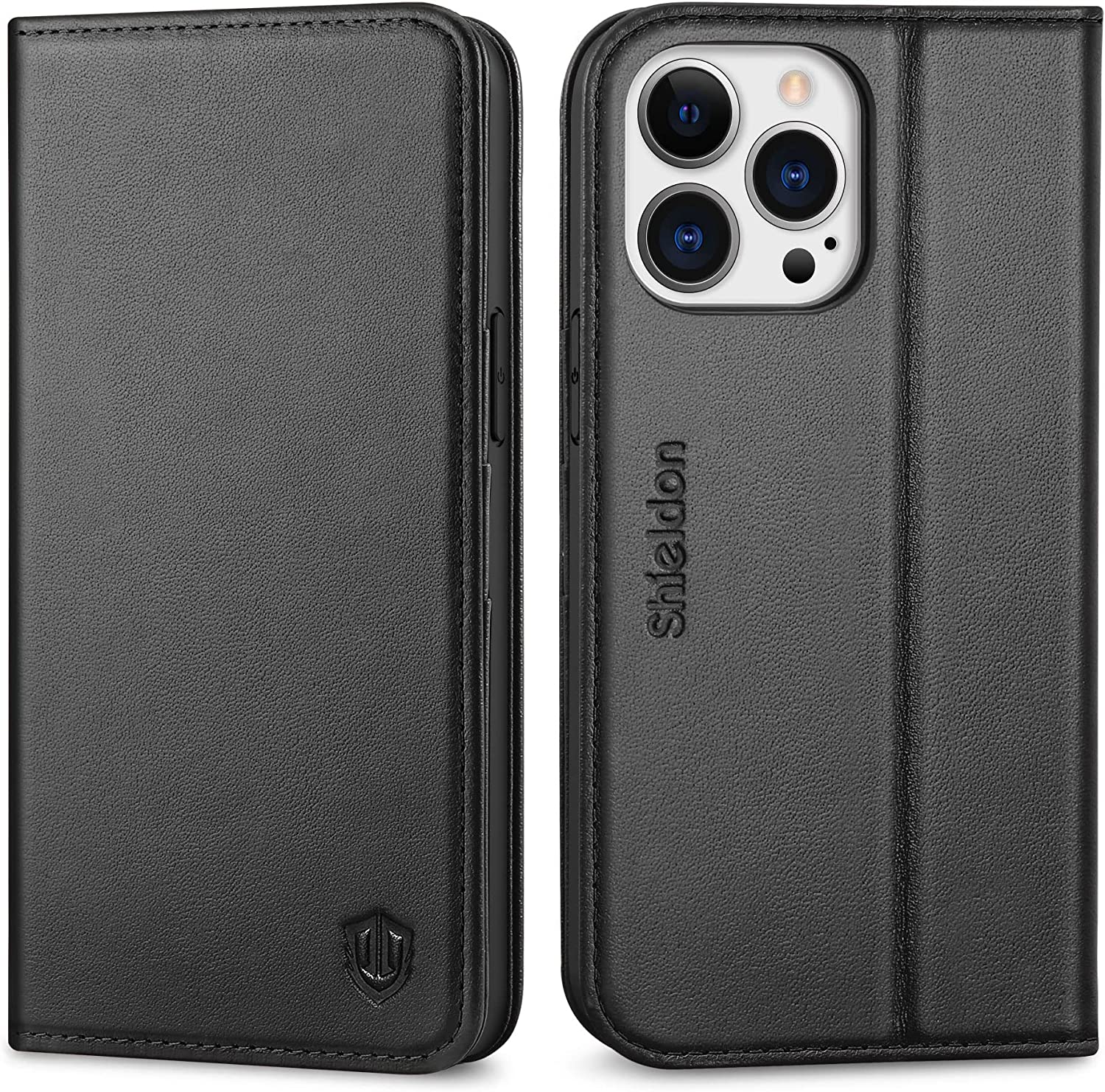 Leather cases do promise comfort and a more official look. This Genuine Leather Flip Cover from SHIELDON adds more to your iPhone 14. The case comes compatible with your 14 Pro Max only. The leather phone cover is made with precision to deliver better softness and durability and prevents your device from shocks, scratches, and drops. You can further fold the folio and make it act like a stand from your iPhone too.
And that is not the end. In fact, it also comes with wireless charging support, although not compatible with MagSafe chargers. Moreover, it even features 3 card slots and a full-length pocket to carry your ID proofs. In short, it cuts your effort of carrying a bulky wallet every time you go out. The RIFD blocking technology acts as a shield against external signals thus keeping your personal information safe. Therefore, it is one of the best multipurpose covers you can have for your all-new iPhone 14 Pro Max.
6. Mag Armor Magfit Back Cover Case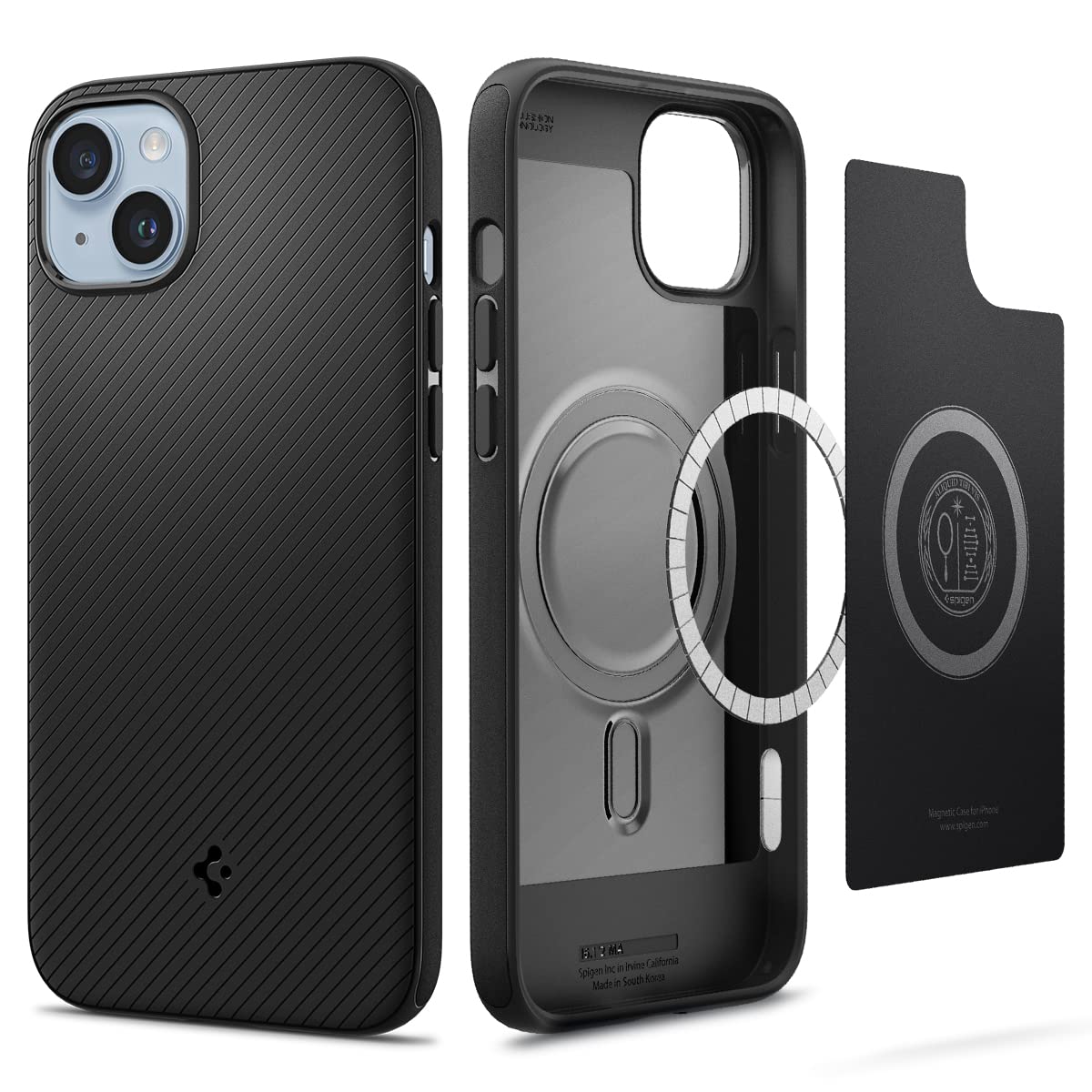 Next, we have the Mag Armor Magfit Back Cover Case from Spigen. This iPhone 14 back cover comes with a mate black finish that leaves an official look. The polycarbonate body with an integrated magnet promises the safety and alignment of the device. It uses air cushion technology to prevent shock absorption.
The increased lips in curved square shape protect the camera, and the case is built compatible with MagSafe products as well. It is a simple case for iPhone 14 that delivers all the essentials along with minimalist design and protection.
7. Temdan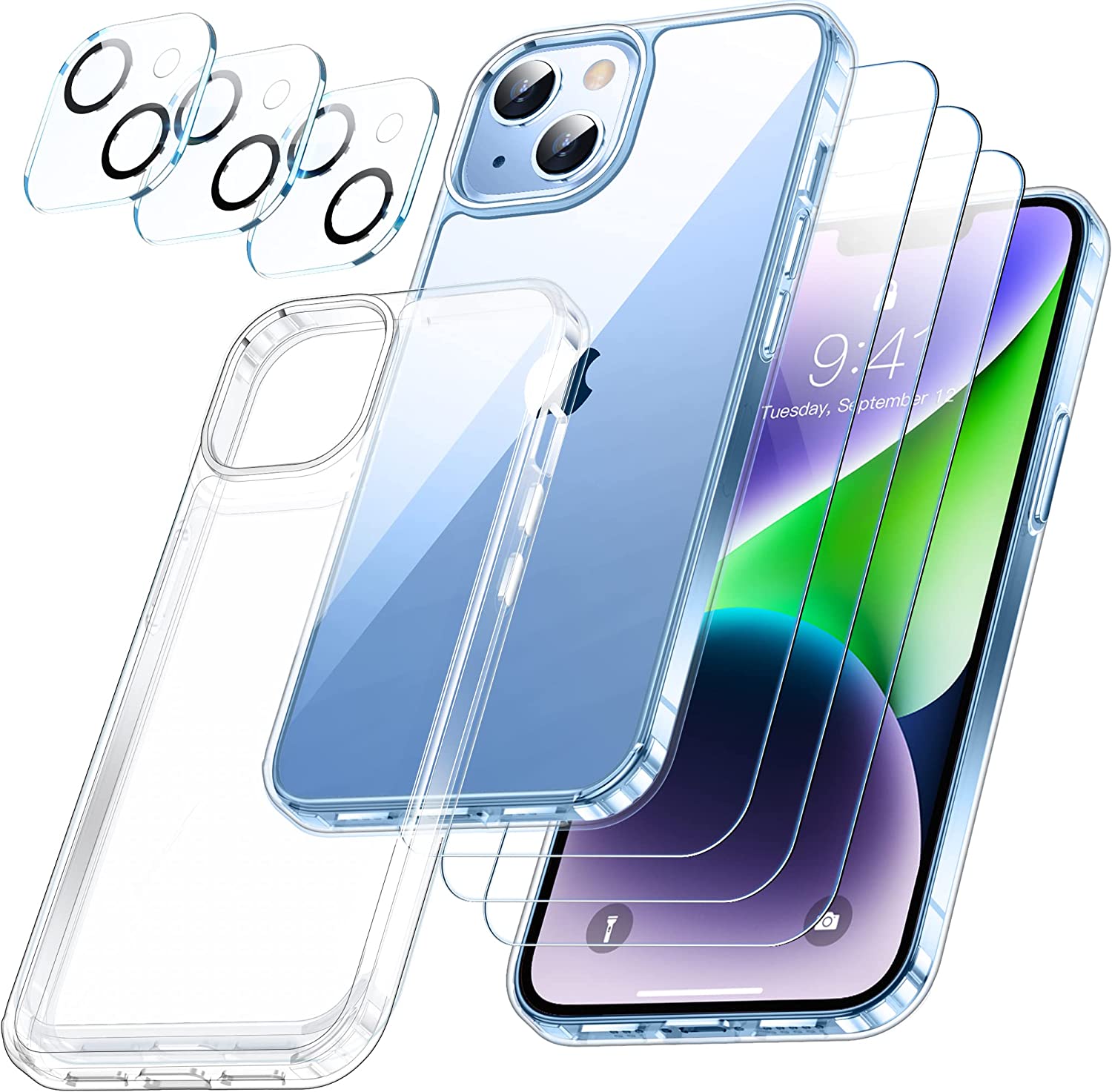 Temdan case for iPhone 14 is yet another back cover case that comes with three tempered glass and three cameral protection. The case focuses on providing 360degrees protection to your device. With its minimalist design, premium quality, and extra accessories for protection, it is one of the best deals on Amazon now.
This rugged phone cover comes with German Bayer materials and anti-oxidant coatings, ensuring lasting clarity and anti-yellowing. Interestingly, you will find a lot of color options as well, and the prices also vary according to the colors you choose.
8. Parallax Mag Back Cover Case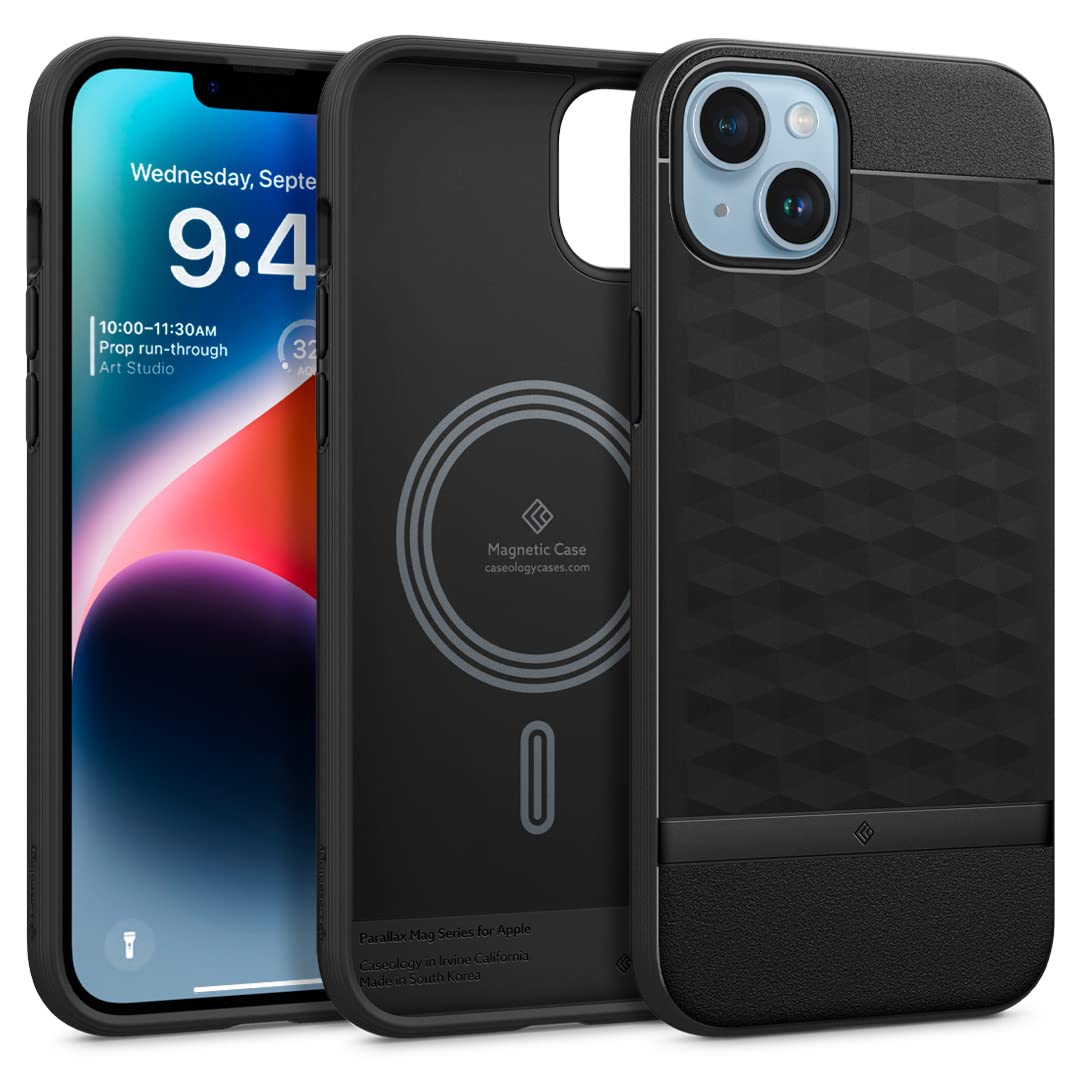 Our final product is the CASEOLOGY Parallax Mag Back Cover Case. This matte black polycarbonate back cover is compatible with iPhone 14. The outside of the cover features a 3D Hexa cube design offering some ergonomics as well as better grip on both sides.
The integrated magnets take care of the alignment and come with MagSafe charger compatibility. Besides, it also comes with certified military-grade protection along with wireless charging and screen protector compatibility.
Final Words
Back covers and cases ensure the safety of the devices. Not to mention, when it comes down to premium phones like iPhones, no one would prefer to compromise over quality. The above-mentioned are some of the best back covers and cases for iPhone 14 that you can easily get from Amazon. They come with elegant style, premium built-quality, and certain other features making them the best option for your new iPhone 14. You can check them out from the links given. And do let us know which among these back covers really caught your eye.
If you've any thoughts on 10 Best iPhone 14 Covers and Cases, then feel free to drop in below comment box. Also, please subscribe to our DigitBin YouTube channel for videos tutorials. Cheers!