WhatsApp is the most used, popular, and hottest messaging app across the globe with millions of users. WhatsApp provides an immense number of features for users' convenience. WhatsApp has a remarkably simple and easy to use, and most importantly user-friendly UI, all the features of WhatsApp are incredible and make us love it increasingly.
The best thing about WhatsApp is that you can run it over any device, in which you feel comfortable. If you love typing messages over the laptop's/desktop's keyboard, you can do that easily by using WhatsApp PC or WhatsApp web. WhatsApp provides numerous functionalities to love it even more. WhatsApp is one of the best messaging apps with various features, or I can say it is a complete package with some extra functionalities too.
WhatsApp for PC
WhatsApp is a fabulous messaging application, that can be accessed with any platform, either you're using Windows PC or Macbook, either you are using any distribution of Linux or any other OS. We have the application available at play store and Apple store for Android & iOS respectively, even if you are using KaiOS don't be sad WhatsApp works for you too.
WhatsApp itself has various versions:
WhatsApp Android
WhatsApp iOS
WhatsApp Business for Android
WhatsApp Business for iOS
WhatsApp desktop or PC (Windows (8 or above) & macOS)
WhatsApp for KaiOS
In this article, we will discuss the WhatsApp for PC, its complete features, and functionalities. I hope after reading this you will get to know everything about the WhatsApp PC.
How to use WhatsApp on PC?
We have two ways to use WhatsApp on our desktop, either you can download WhatsApp PC (for Windows PC or Mac) or you can try it on WhatsApp Web.
WhatsApp PC
For using WhatsApp PC you should have a stable internet connection. After downloading and installing it you can use it easily. To do so, follow the following steps.
Step 1. Open a web browser on your computer.
Step 2. Go to WhatsApp Download page
Step 3. Download.exe or.dmg file.
Windows 8 and higher(64-bit version), for Windows 8 and higher (32-bit version), and Mac OS X 10.10 and higher
Step 4. Complete the installation process by following onscreen instructions.
Step 5. A new window will be open and there you can scan QR code to start your WhatsApp on PC.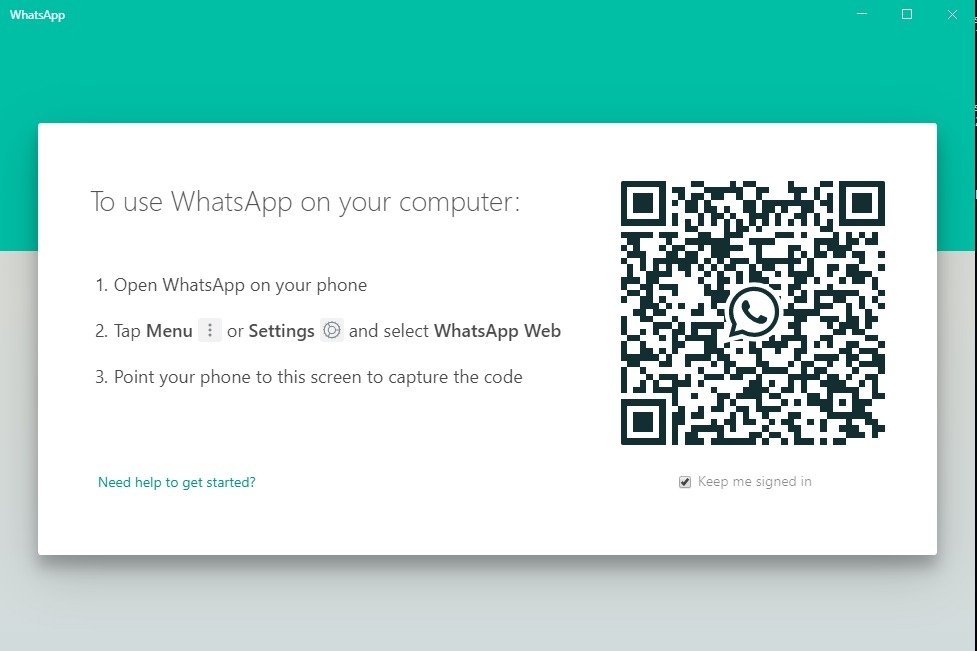 Step 6. For Scanning QR code
Open WhatsApp on mobile.
Tap on three dots at the top-right corner.
Tap on WhatsApp Web.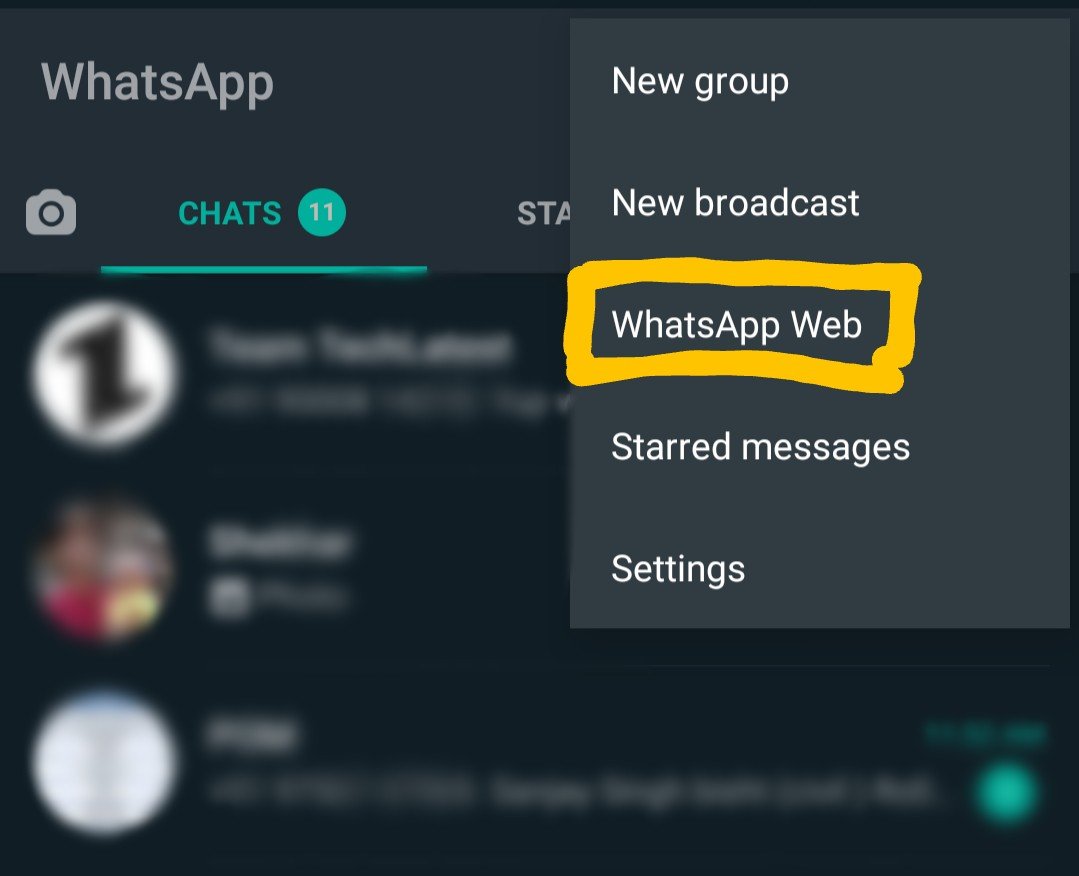 Scan QR code from your phone on your PC.
A new window will be opened and that's it now you can enjoy WhatsApp on your PC too.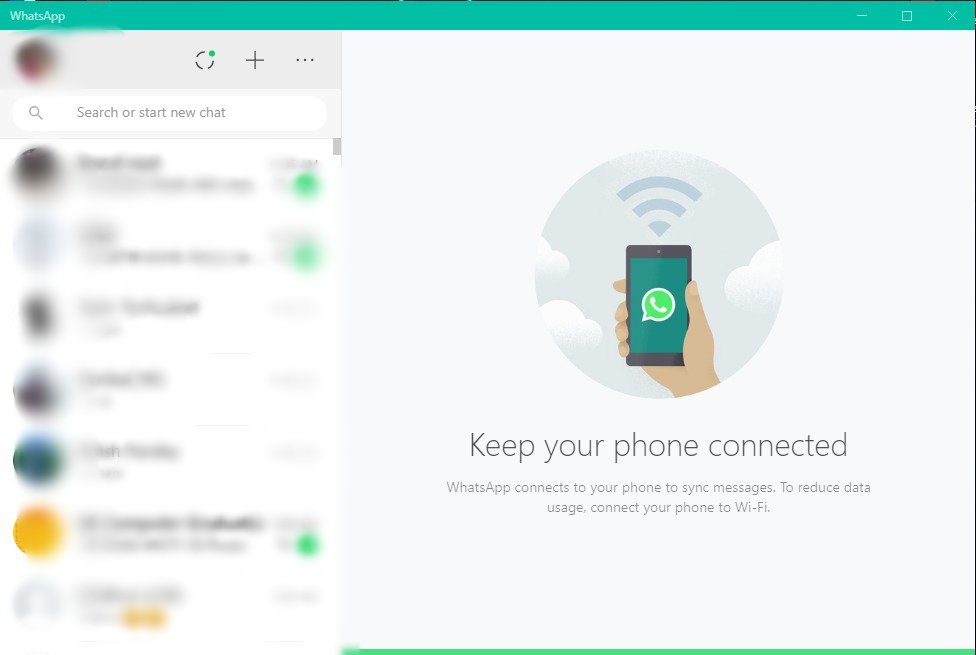 After installing WhatsApp PC all of your chats will be synced to the computer, you can view your profile, change it, and many more features, you can do everything here whatever you do in your WhatsApp mobile except video calling. This is the only disadvantage of using WhatsApp on PC, you cannot make a voice or video call. Don't be sad we have options for that you can use an android emulator for your PC, and make video calls through WhatsApp PC too.
WhatsApp Web
If you don't want to download and install WhatsApp on your PC and still wanna try it on your desktop then WhatsWeb Web will do your work. You can easily use it without installing it. It is boon for the users who have OS other than Windows and Mac, i.e. Linux users or any other operating system users can enjoy WhatsAppPC through WhatsApp Web. To use it follow the following steps
Step 1. Open any web browser and type WhatsApp web.
Step 2. Open the web.WhatsApp.com
Step 3. A new window will appear and here you will ask to scan QR code.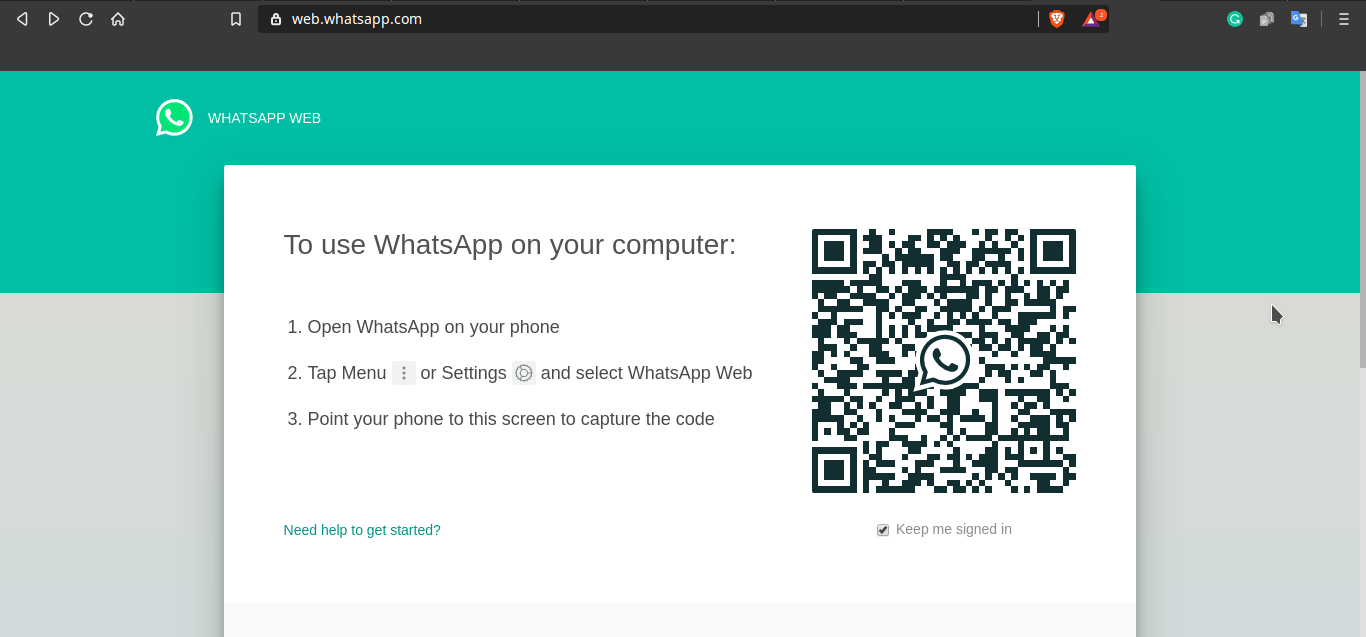 Step 4. For Scanning QR code
Open WhatsApp on mobile.
Tap on three dots at the top-right corner.
Tap on WhatsApp Web.
Scan QR code from your phone on your PC.
A new window will be opened and that's it now you can enjoy WhatsApp on your PC.
Now all of your chats are synced to your PC, and it can be used as same as you chat on WhatsApp mobile. But the basic requirement is a stable internet connection.
Log Out from WhatsApp Web
After logging into WhatsApp through your PC, now you wish to log out from here so you can follow simple steps to do that
Click on the three dots available at the top in the left side window of the screen (where you can see all the person contacted)
After clicking on three dots you will see an option of Log Out, click on that.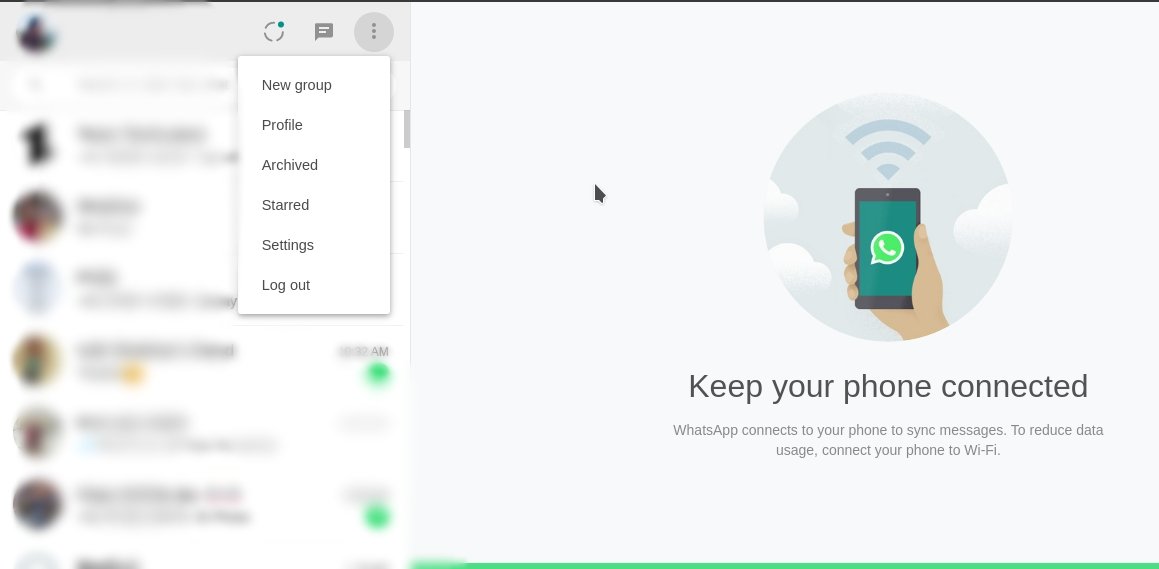 Or you can log out using your mobile too, to do so follow these steps
Open WhatsApp on your phone.
Go to three dots at the top-right corner > WhatsApp Web
Here, it will show you all the activities and an option to Log out from all devices
Features of WhatsApp Desktop
WhatsApp desktop is similar to WhatsApp mobile or we can say WhatsApp PC is an extension to WhatsApp mobile. It offers you almost all features of WhatsApp. Some of them are
Text Messaging
WhatsApp PC can be used for simple, fast, and reliable messaging to your family and friends. The only requirement to send messages over WhatsApp is an internet connection, you don't need to pay any extra charge for using WhatsApp on PC.
Group Chats
WhatsApp allows you to participate in group chats and you can also make a group with a maximum of 256 participants. With WhatsApp PC you can enjoy chatting with your existing groups and also can create new groups too. You can share images, audios, videos in the group. You can give a name to your group, customize notifications, etc.
Convenience
The main goal of releasing WhatsApp PC is convenience, you can chat with your loved ones from any device which is convenient to you.
Share memorable moments
With WhatsApp PC you can share your all indelible moments. Suppose you have a folder of numerous photos on your PC and you want to share those unforgettable memorable moments with your friends or family, so you can easily share it with WhatsApp PC, instead of transferring all the images to the phone and then sending through the phone.
Share Important Documents
Through WhatsApp PC you can share important documents directly from the desktop, instead of transferring them to a mobile phone. You can share PDFs, PPT's, spreadsheets, or any other kind of document without wrangling for sharing with the file-sharing application. You can share up to 100 MB of a file at a time.
Fast Communication
The Internet works much faster on PC/ desktop instead of mobile, so it enables you to enjoy fast and hassle-free communication.
Read receipts
Read receipts make messaging more reliable and efficient, by turning on read-receipt you can know whether your message is delivered to the other party or not. You can even know whether they have seen your message or not.
WhatsApp Status
WhatsApp status is another way of conveying your feelings, thoughts over WhatsApp and you can choose who can see your status and who can't. You can mute other people's status too.
WhatsApp Forwarding
By using WhatsApp forwarding, you can share messages to multiple contacts, groups, and even to the status, at the same time.
WhatsApp Images
WhatsApp allows you to share images from your device, also you can click photos through WhatsApp too, you can share images instantly by clicking photos within WhatsApp.
Security
WhatsApp has in-built security by providing end-to-end encryption for each chat. WhatsApp understands that many times we share our personal moments over the app and with end-to-end encryption WhatsApp saves our data to fall into wrong hands. End-to-end encryption protects our messages, voice notes, images, videos, and every kind of data shared over the app.
Additionally, WhatsApp provides a unique lock for each message, after sending your message it is encrypted into some code, and before recipients receive it WhatsApp decodes the message by running a decryption algorithm.
WhatsApp never saves your messages on their servers, end-to-end encryption means no one other than you, and the recipient can read your messages, even WhatsApp can't read them.
Not only WhatsApp messages, but whatever you share over WhatsApp is end-to-end encrypted and no third-party can view, listen, read your data.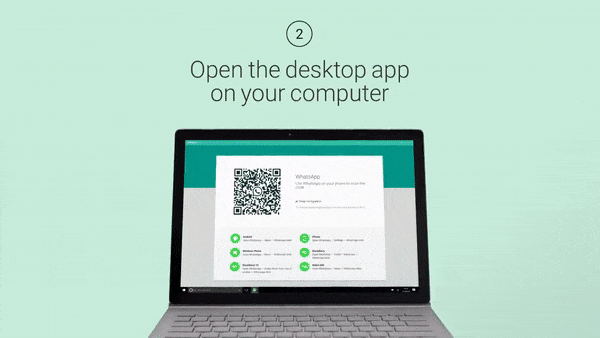 Drawbacks of WhatsApp on PC
The only lacks or shortfall of WhatsApp PC are
You can not make a video/ voice call.
You need to keep your phone activated all the time, whenever you are using WhatsApp on PC.
Wrapping Up: I hope you find this content useful, and for sure you will try WhatsApp PC if you haven't tried yet. It's super simple to use it and chat with your loved ones.
If you've any thoughts on WhatsApp for PC | WhatsApp Web | Windows and Mac, then feel free to drop in below comment box. Also, please subscribe to our DigitBin YouTube channel for videos tutorials. Cheers!