Media Players generally falls under two different category: the first one is where users manually flock to such as YouTube for online streaming or VLC for local videos. Then there is a second domain to which users interact in the same frequency as the former one but might not have much knowledge in the hindsight. JW Player falls in the latter category.
You might have come across some sites that have an embedded video alongside the written contents. Well, more often than not, those videos are managed by the embedded JW Player. Many popular organizations have already incorporated it into their sites. However, there have been a few issues where users are unable to watch those embedded videos on their smartphones, even when the rest of the site is up and running pretty well.
When that happens, users tend to be greeted with the "This video cannot be played. Error Code: 232011". This is quite an infuriating experience for the users and might also result in the loss of traffic for the websites. Fortunately there do exists quite a few methods through which you could rectify this error. And in this guide, we have shared just that. So without further ado, let's check them out.
How to Fix JWPlayer Video Error Code: 232011 on Android?
Here are the Best Solutions to Fix This video cannot be played Error Code 232011 Video Error on Android Browser
Fix 1: Switch to Dekstop Mode
For your smartphones, websites are designed in a differently optimized way than their web counterpart so that they fit the screen size. In doing so, they might have to cut down on some components of the site that ends up hogging too many resources. However, this trade-off in some instances might lead to a few issues.
And the embedded software and third-party plugins are usually the ones to suffer the most. Keeping a note of the same, near about every mobile browser gives you the option to view the site in the Desktop Mode. Doing so will make the website display exactly as it would on your PC screen and would load all the additional embedded software as well.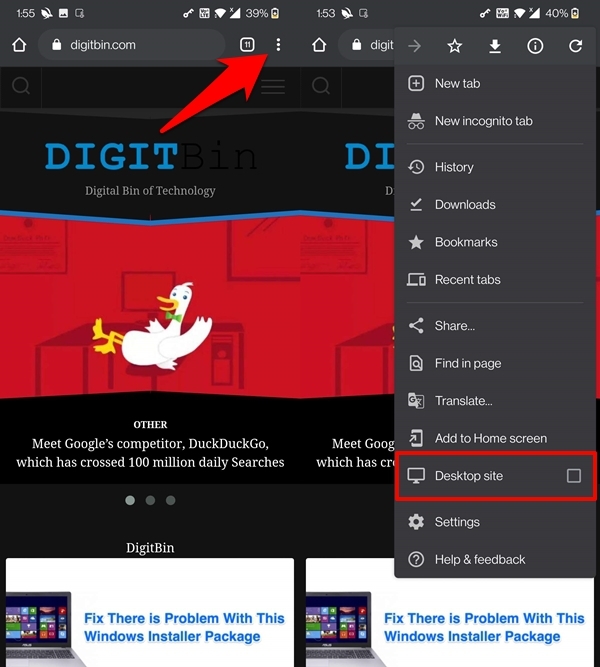 As an example, to use this feature on the Chrome browser, tap on the overflow icon situated at the top right and enable the Desktop Site option. Once done, reload the concerned site and see if it fixes the Error Code: 232011 or not.
Fix 2: Delete Browser's Cache and Cookies
If a lot of temporary data gets accumulated over the due course of time, then it could conflict with the proper functioning of various site components. In this regard, it could well be the case of the accrued browser cache and cookies causing issues with the JW Player. As a result, it is recommended to delete these data from time to time. Here is how to do the same on the Chrome browser: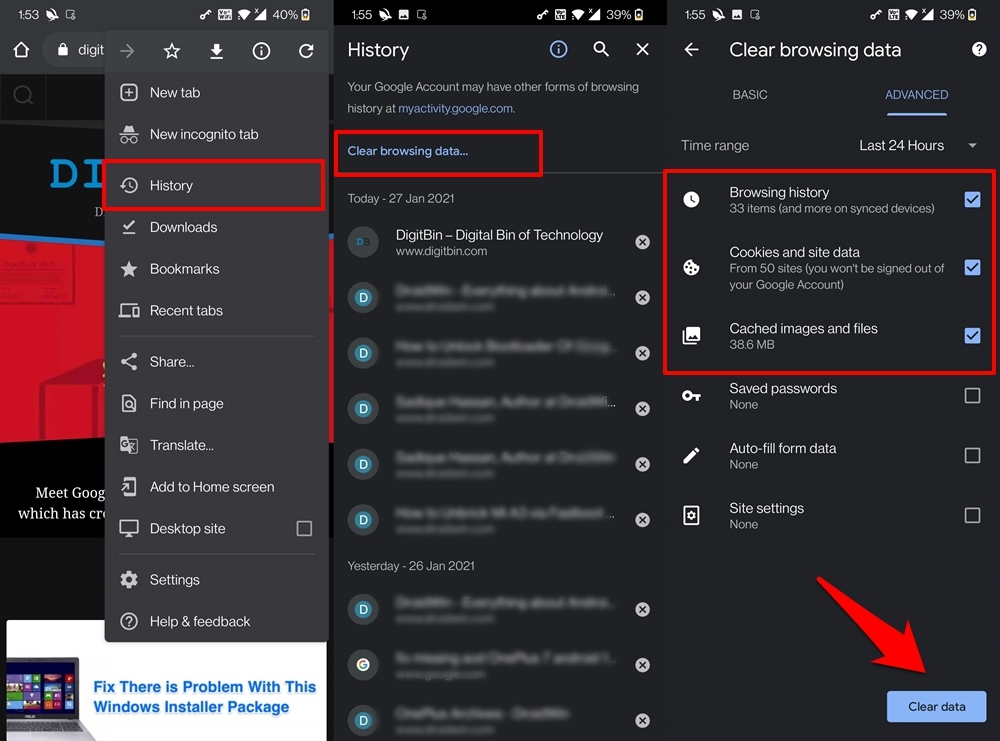 Launch Chrome and tap on the three vertical dots situated at the top right.
Go to History and tap on Clear browsing data.
Then head over to the Advanced section and tick mark Browsing History, Cookies and site data, and Cached images and files.
Finally, hit the Clear Data button.
Now restart Chrome and navigate to the site that was earlier showing the Error Code: 232011. Verify if the issue has been fixed or not.
Fix 3: Enable/Disable VPN
If you are currently using a Virtual Private Network to gain access to geo-restricted content or just for a secure browsing experience, then you should consider pausing it for a while. This is because the VPN might mask your IP Address and hence the JW Player might not be able to establish the connection with your 'original' IP Address. Therefore, it is recommended to disable the currently active VPN service, which could be done as follows: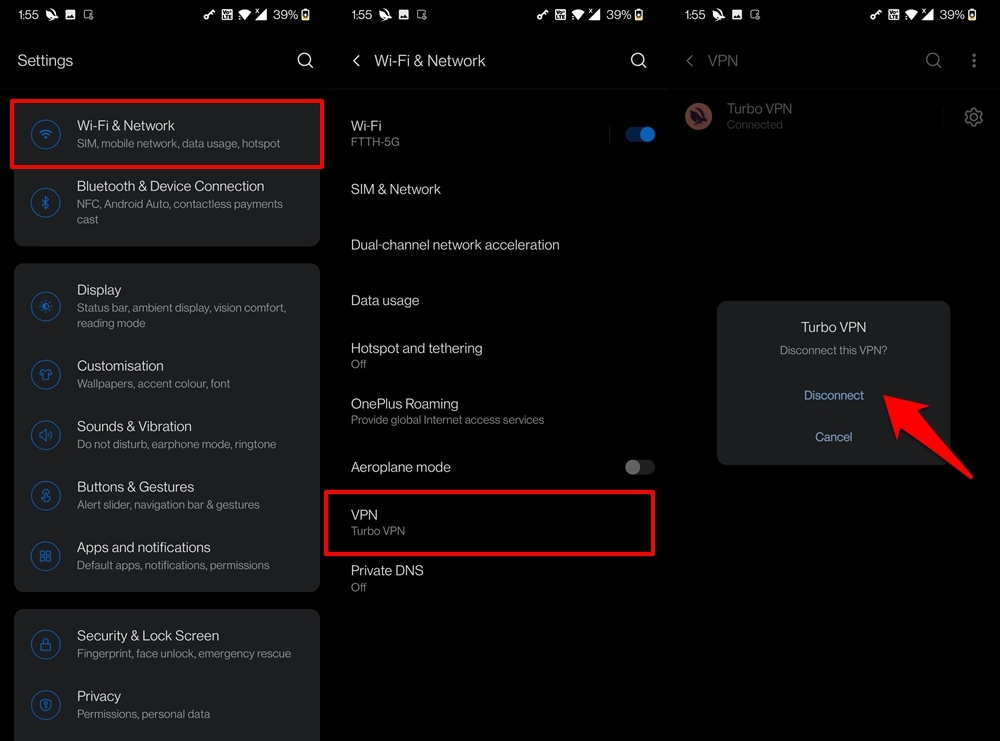 Head over to the Settings menu on your Android device.
Then go to WiFi & Network and select the VPN option.
Tap on the currently connected VPN and select Disconnect.
Once done, reload the site and check if the JW Player's Error Code: 232011 has been rectified or not.
Fix 4: Use a Different Browser
Not every browser is created equally. For example, some focus majorly on privacy and hence trims down on other components. These browsers aren't usually known to load Java scripts and other related elements in an efficient manner. This in turn might create a few issues while loading the embedded segments of a website.
So in those instances, the best bet is to make a switch to an alternate browser. In this regard, Chrome, Opera, Microsoft Edge, and Firefox (the original one, not the Firefox Focus variant) might turn out to be some handy Android web browsers that you could try out.
Fix 5: Switch to a Different Network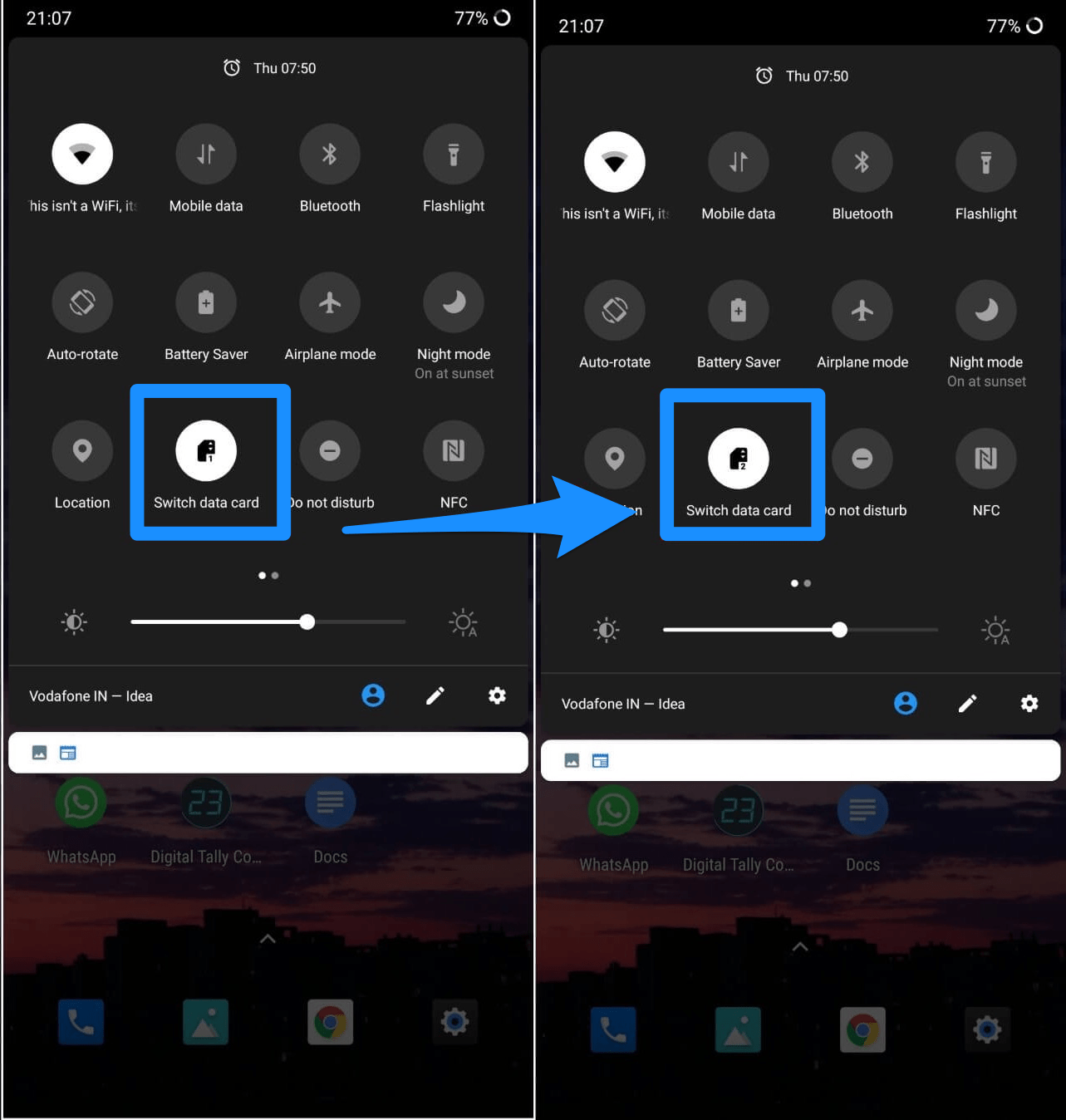 If none of the aforementioned methods managed to load the JW Player's embedded video, then the issue could be attributed to the site's IP Address. In other words, the website's IP Address might be in the range of restricted or blocked addresses, either by the government or simply by your ISP. If it is the latter, then you may try contacting them and ask them to whitelist the said IP.
However if the issuer is with your network connection, then switching to a different network might prove to be useful. For example, you could switch from the WiFi mode to your carrier's data pack. Along the same lines, you could also connect to an open and secure WiFi hotspot nearby, if available.
Conclusion
On that note, we conclude the guide on how to fix the JW Player's "This video cannot be played, Error Code: 232011" issue on your Android device. We have shared five different methods that should help you in rectifying this error. Do keep us informed in the comments section which one managed to spell out success in your case.
If you've any thoughts on JWPlayer 'This video cannot be played. Error Code: 232011' on Android, then feel free to drop in below comment box. Also, please subscribe to our DigitBin YouTube channel for videos tutorials. Cheers!