Web Browsers are the most powerful utility tool on any device. They help in accessing the data from the World Wide Web. The Web Browsers are different from the search engine through both help in collecting the data, a Search Engine needs a Web Engine for its work. The tool retrieves the images, text, and graphics from the URL. The engine also helps in playing the videos and other media on the mobile.
The Smartphones are very capable and powerful enough to do all the operations which a PC is able to. The Play Store hosts a Number of Web Engines with different capabilities with each claiming to be the best in the market. Some Browsers run open-source projects while some have inbuilt blocking capabilities. So, today in this post I will tell you about some of the best Browsers for your Android Mobile.
Best Android Browser to Enhance the Web Experience
The Browsers are the tools without which we cannot imagine a PC or a Smartphone, they are the most powerful tools developed by the internet community. The Web Browser market is big and many internet giants already hold a big market share with Chrome, Mozilla, Edge, and Safari making up to 80% of the Web Engines used worldwide.
Here are the Best Android Browsers to surf the web in your style with uniquely powerful features.
1. Google Chrome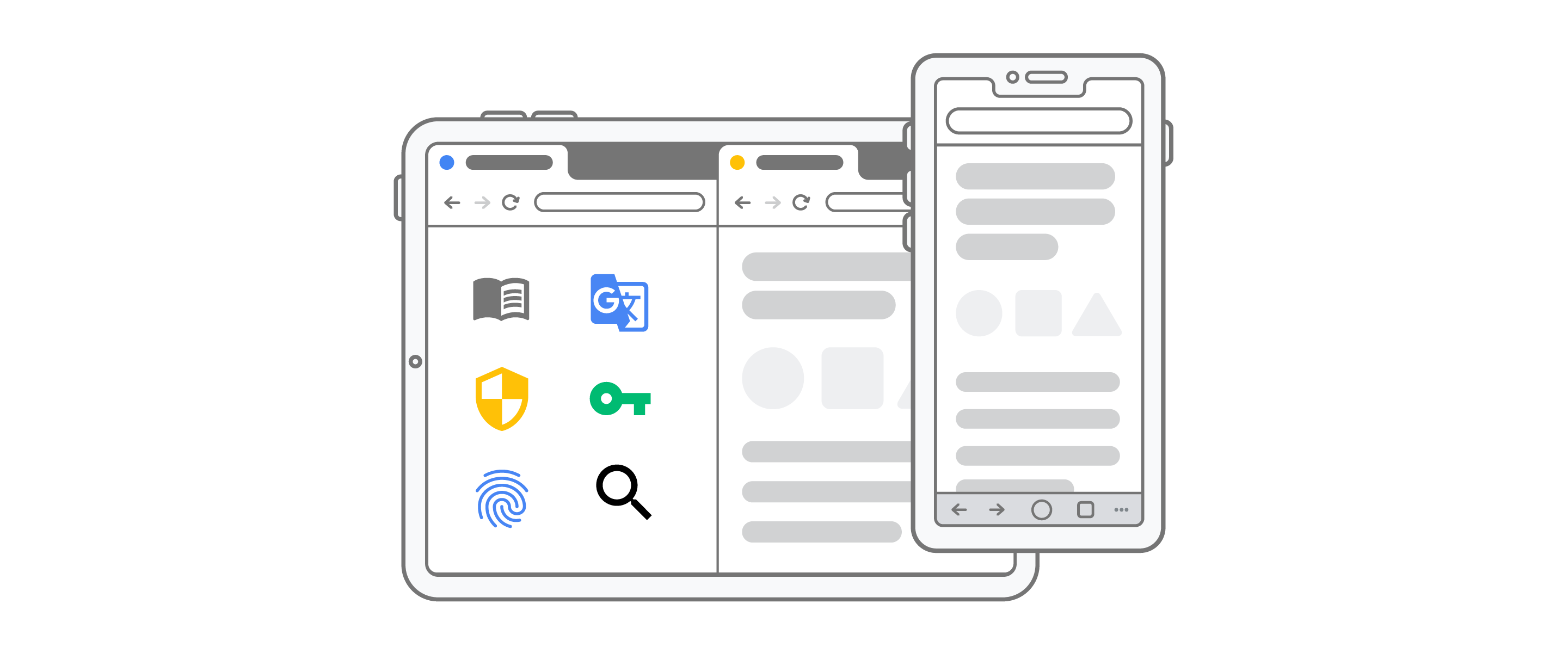 Decisively the Chrome Browser for Android by Google is the most popular and powerful Web Utility tool for Android. With over 1.5 Billion downloads worldwide the Web tool holds the largest market share in the browsing segment. Google regularly updates the Brow's with the latest security features to keep the user data and privacy safe from invaders.
The App is curated with a high level of atomic data which is capable of blocking dangerous sites. The Browser has a very clean design and supports almost all video formats and media files. The App uses Google's own solid Blink Engine which also powers other hot Internet Portals.
Features of Google Chrome
Inbuild Intrusive Adblocking
Quick Loading and fast processing
Built-in Google Translate
Safe Browsing and data protection
Synchronization across all the Chrome
Offline Web View and Download Manager
Data Saver and Incognito Mode
2. DuckDuckGo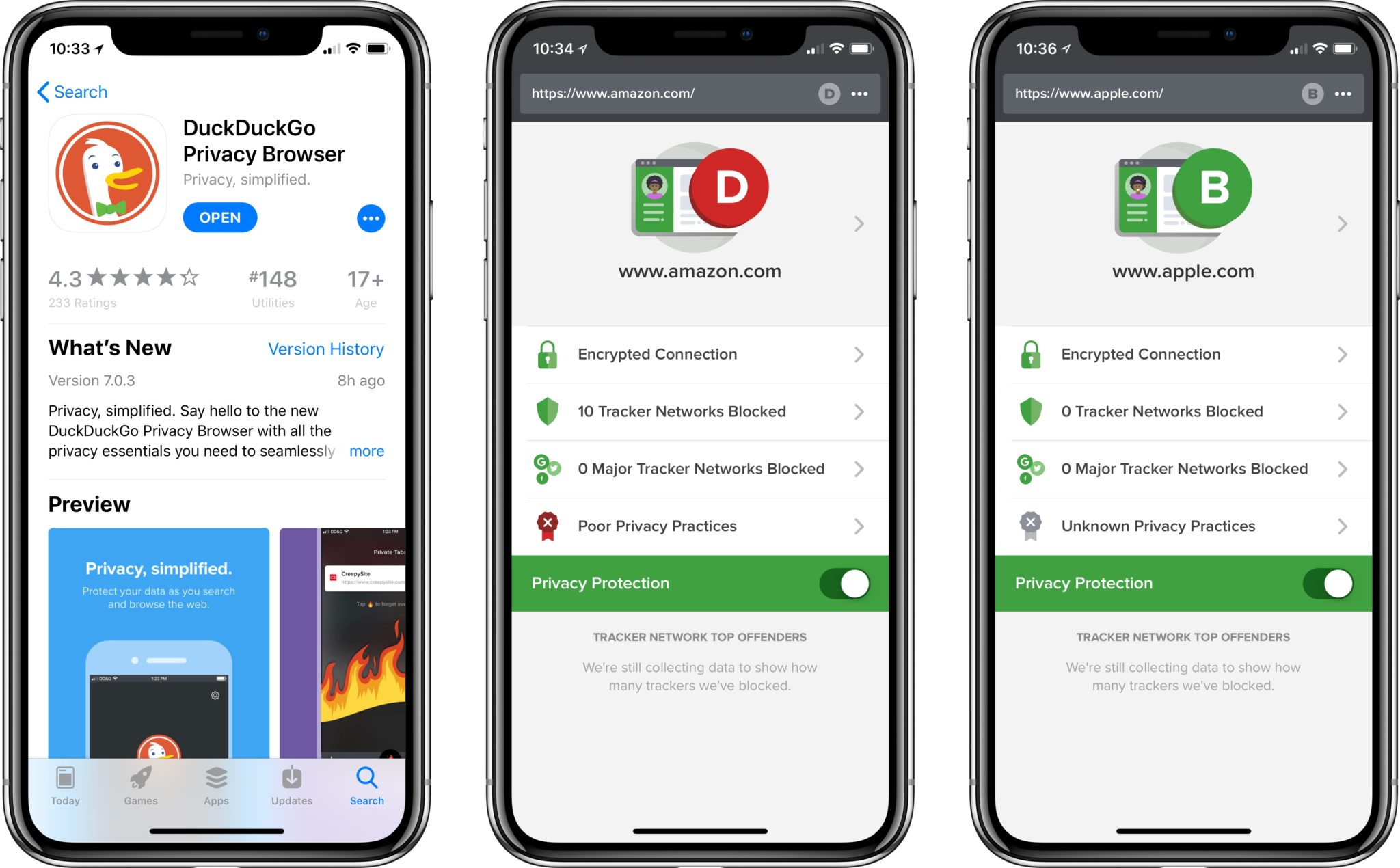 A browser that doesn't track you. DuckDuckGo is an independent web browser that does not track user data, cookies, and other identity or site trackers. If you open any web page the site owner will not receive any impression of your usage keeping your data private. It secures all the data send from the browser.
Their protection will block all the hidden third-party trackers and force unprotected sites to be encrypted. DuckDuckGo itself is a search engine which rivals Google offering tracker less browsing experience. On the browser front, you get a very clean and simple browser with all major mobile browser needs. DuckDuckGo is much recommended if you are looking for the privacy of your data.
Features of DuckDuckGo
Privacy and Control
Block Trackers and Identifies
Force Encrypt websites
Do not store cookies and no 3rd party Apps.
Simple and Clean web browser with fast page loading.
3. Opera Browser

The list would be incomplete without the mention of Opera. The age-old browser which powered java backed feature phones also for sure has a place for the Android system. The tool has all the features which you expect from a full feature Android browser.
The browser includes a built-in ad blocker, download manager, private browsing, video download support and many other powerful features with a very intuitive UI.
If you wish you can also try a lightweight version of the App called Opera Mini. You can be assured of your privacy and data information as it is developed by the internet giant Opera Softwares. A powerful web App for all the purposes for all the netizens.
4. Samsung Internet Browser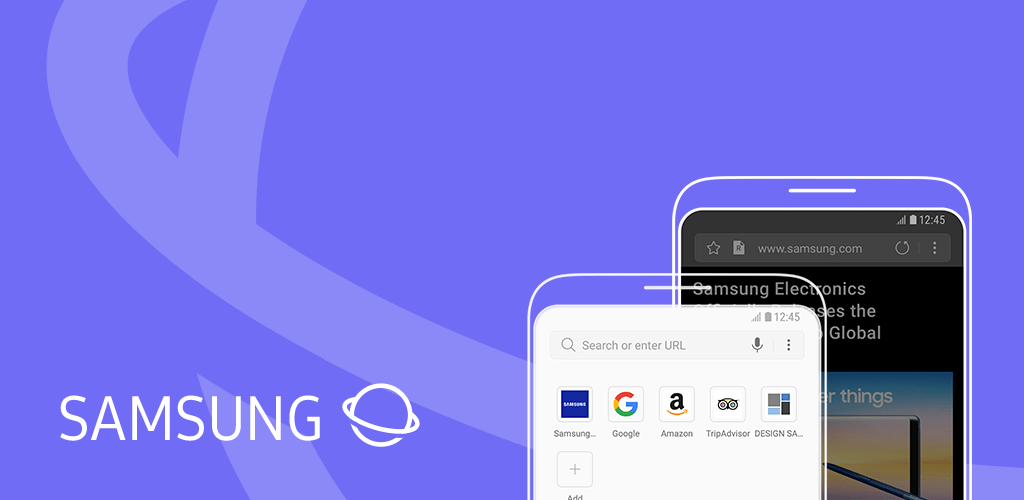 With over 500 million downloads the Samsung Internet holds a good 5% market share. The Browser uses the Google Blink Engine and works on the open-source Chromium project so you can expect loading speed to be good. The App is pre-installed on all Samsung devices and can also be downloaded from the Play Store.
The App supports Android 5.0+. The Tool has Web Payment support, Pop-up video support, Assistant Support, Reader Mode and much more. Samsung Internet App is safe and reliable to use for Android.
Features of Samsung Internet
Ad and content blocking.
Virtual Reality for Web Pages
KNOX Support
Reader Mode
Saved Pages
Payments and Biometric Authentication
SPen features
Power Saving Mode
5. Firefox Focus

The Focus browser by Firefox is an all in privacy tool, you can call it an all-time incognito internet gateway. The Firefox Focus blocks ads, trackers, and other intrusive codes that may send the information to the site owner. The App also doesn't store cookies, passwords, or any other info thus you can browse like no one's watching you. Focus is a powerful product for its small size and overwhelming functions. You get the trust of Mozilla and a high level of privacy with this tool.
The browser is backed by internet giant Mozilla so you can expect high speeds and good performance. If you are looking for a lite weight incognito gateway with ad blockers, track blockers, good speeds, and low power usage then I recommended you to go for Firefox Focus.
6. Microsoft Edge
Microsoft Edge Browser for Android is a successor to the famous Internet Explorer. The Edge on Android surprisingly does not use the EdgeHTML engine to load pages but instead uses Chrome's Blink engine and is built on the Chromium project.
The performance of the application is very good and the pages do load quite quickly. The interface is similar to Chrome. Microsoft Edge provides a seamless browsing experience by syncing the content and data across the devices. The App has a powerful inbuilt Adblocker by Adblock Plus which can be switched on in the settings.
Features of Microsoft Edge
AdBlocker
Fast and Clean Interface
Quick Loading
Data and Hub View
7. Via Browser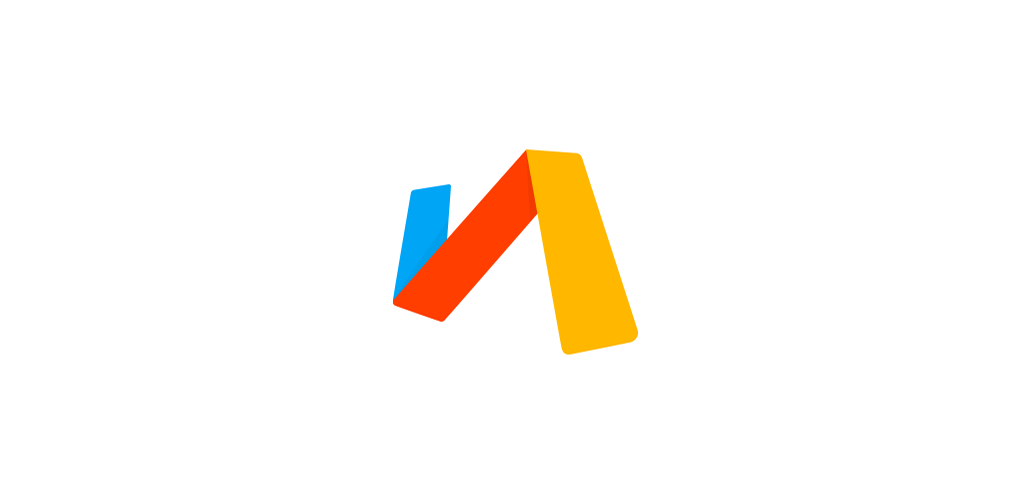 You can call this browser a Little Dynamite. Via is an absolute beast of a browser for its small size. It handles desktop mode really well and is pretty clean and uncluttered. This little App has a default adblocker and also has features like night mode, customizable downloads feature, Incognito, Find on the page, and other useful tools. Via is one of the best and most underrated browsers out there which is getting some popularity sooner or later.
If you are looking for a lightweight Android browser with all features and smooth browsing then I recommend you to go with Via.
8. Puffin Web Browser
The Puffin Web Claims to be "Wicked Fast" by means of switching the heavy page load on resource-restricted devices to the cloud servers, thus making the URL page load very fast. This load shifting is done by means of an inbuilt Adobe-Flash-Over-Cloud.
The App is highly encrypted and the Puffin servers can even protect the data in an open Wi-Fi network. Puffin uses a sole algorithm and transmits web data with 90% bandwidth compression as compared to regular web browsing. The App has a fast JavaScript Engine to render the pages very fast.
Features of Puffin
High Page Rendering Speed
Adobe Flash support over cloud
1 GB Cloud Support
Flash videos and games with virtual trackpad or gamepad
Changing Colour Theme
9.  UC Browser 
UC Browser is a popular Android internet data accesses with over 500 million downloads. It has some of the very best features which you expect from such a kind of tool. A built-in ad blocker, download manager, built-in video player, turbo browsing, multi-tasking, incognito, and much more.
You will also get features like night mode, data saver, and privacy settings in UC. If you are looking for an App with quick page loads and extreme adblockers then I recommend you to go with UC for Android.
Features of UC
Navigation Cards
Fast Browsing
Smart Downloading
Incognito Browsing
Night Mode
Data Saving
10. Kiwi Browser
Thanks for being an open-source project, Google releases the source code of Chrome for the developers to play around with. Many independent developers use this code and develop Search Crawler. And one such Crawler is Kiwi.
The Kiwi is a Chrome-Based Brow's which runs on Google's Blink Engine and Webkit. Thus, you can expect the same speed and page loads. Apart from speeds, the App also has an interface much like the Chrome Browser with inbuilt Ad Blocking and Night Mode.
Features of Kiwi Chrome Browser
Built on Google Chromium Code
Has core features and interface as Chrome Browser
Inbuilt Ad Blocking and Night Mode.
Data Saver and much more.
With the Kiwi Browser, you can enable the dark mode and enjoy the web with the night theme. In many instances, you will find the Kiwi Better than the Chrome App.
11. Bromite for Android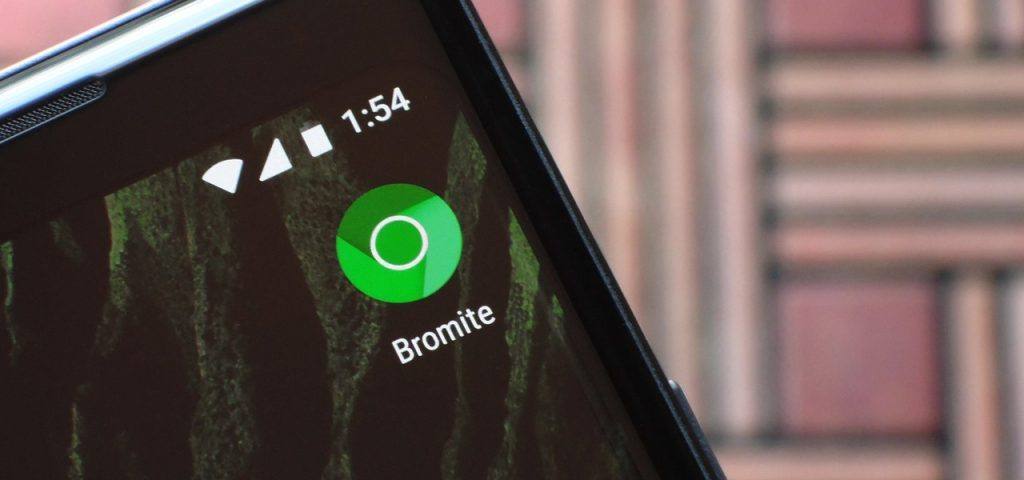 Bromite looks and runs exactly like Chrome Browser as it is made on the Chromium API project and developed by independent developers. Therefore, you can expect no compromise in the speed of browsing. The app aims at providing a no-clutter browsing experience without privacy-invasive features and with the addition of a fast ad-blocking engine.
Features of Bromite
Inbuilt Ad Blocker.
Pop-Up Blockers.
Blocks Tracking codes.
Doesn't show AMP pages.
Based on the Chromium project hence the same high browsing speeds and UI built the same as Chrome.
High browsing speeds as it runs on Google's Blink engine.
Background Video Play
Privacy enhancement with code patches
12. Free Adblocker Browser
It is a browser with the core intention to block Ads. Free Adblocker Browser is developed by Rocketshield Inc. who specializes in this technology. The engine is built with the notion to just eradicate web ads and other intrusive trackers. With this App, you can have an ad-free web experience and enjoy fast & secure browsing. The browser is capable of blocking all sorts of advertisement which includes but are not limited to, banners, video ads and pop-ups, text ads, and many more.
Blocking ads will save data and increase privacy. They will also help in optimizing the battery. You can browse safer and faster. If you are looking for an all-in-one Ad Block Browser for Android then I recommend you to go with Adblocker.
13. Maxthon Browser
Maxthon is another cloud-based App which reduces the load on the App by implementing server-side compression. The App also won the 'Best Browser' award. The App helps in curbing data consumption by optimizing the image sizes on the web pages. The tool renders pages very fast by removing the render-blocking JavaScripts.
The Maxthon has a memo book to write notes, inbuilt Adblocker, Password Manager, multi-linguistic support, night mode viewing, and more. Max is a very reliable browser to go for.
14. Brave Browser 
Brave Browser is developed with the sole purpose to block web Ads. It has all the core features a web tool should have. The browser helps in less drain of battery, quick load of sites as they compress the pages, more privacy, and security. It runs on the Blink engine, so you can expect quick page loads.
The Brave gives a very clean and uncluttered browsing experience. It runs on a powerful web engine so you can expect quick page loads and a smooth interface. The gateway has some powerful features to which can make it your favorite web utility App for Android.
15. Yandex Protect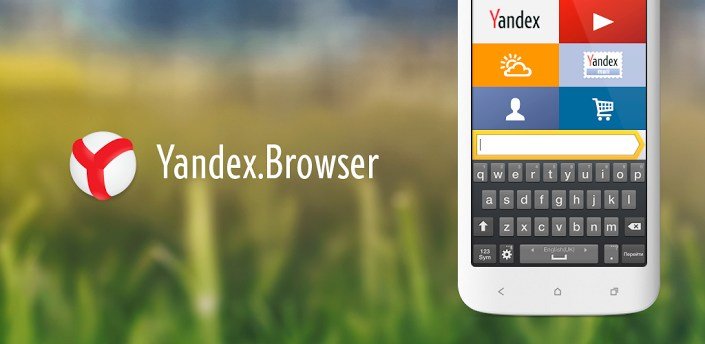 Yandex Browser is one of the most popular web tools on Android with over 50 Million downloads. It is a freeware web tool developed by the Russian web search corporation Yandex that uses Google's Blinkweb engine and is based on the Chromium open-source project.
The Yandex checks WebPage security with the Yandex security system and checks downloaded files with Kaspersky anti-virus. The Yandex also uses Opera Software's Turbo technology to speed web browsing on slow connections.
The Y Protect has a turbo mode in case of slow internet speed, inbuilt invasive AdBlocker, web extension support, and much more. The Web Tool has its own store in case if you wish to install any plugin on your Android.
16. Firefox
Firefox for Android is a free and open-source browser developed by Mozilla Corporation. Its computer version is available for Windows, Mac, and Linux. Firefox uses its own Gecko engine to render web pages. The web tool loads page pretty quickly and have some of the best features making it a very popular Smartphone B'ser.
You get access to Mozilla Add-Ons which can be directly installed to make the most out of the App. Firefox also features some of the powerful design features with a private browsing and offline reading mode. It's as fast as Chrome and has better privacy controls.
Features of Firefox
Safe and Secure with modern encryption software
Tracking Protection to blocks parts of pages
Shortcut for quick access of pages
Fast loading
Mozilla Add-on store
17. Cake

If you love the way you use Tinder or Snapchat then Cake offers you the same sweetness. You can swipe forward through your results just like you do with Tinder. Therefore, Cake is more of a tool concerned with design aspects for mobile usage. It deals with making the browsing more like fluid stuff by bringing in options like Swipe, slices, and customs. It also has a built-in pop-up blocker and you can swipe through without slowing down your mobile browsing.
Features of Cake
Pop-Up and Ad Blocker
Swipe to search
Elegant Smooth Design
Simple to use and with good customization features
Fast loading and regular updates
18. Orfox Browser
Orfox is a high privacy browser which is an extremely encrypted engine. They are known as TOR browsers and are generally used for searching the deep web and dark web. Tor encrypts and hides your HTTPS web activities by using a number of different anonymously connected TOR web servers thus not leaving any trace of your web activity.
The ISP cannot look into the TOR browser but they can only know your data usage. If you wish to keep your web activity away from the world then the Orfox browser is the best option to go for. You need a VPN named Orbot if you wish to search the deep web. If not you can use Orfox as a general-purpose internet brow's.
Features of Orfox
It is built on firefox
Highly encrypted
You can do a deep and dark web search
Simple to use and fast navigation
Powerful Geoka Engine
19. Opera Touch
Opera Touch is a fluid version of the Opera. It has a simple design with a quick access button at the bottom of the screen. The brows come with night mode, desktop view, and fast web page loading. The App generally blocks all the ads but there is one drawback with respect to AMP pages. As the AMP pages load the cached version of the web page, Opera Touch cannot block the Ads on the AMP page. Touch is a very clean app with all power of Opera at the backend.
Features of Opera Touch
Fluid Usage with fast load
Ad-block and Night mode
Quick access tab
Simple design and smooth
20. UC Browser Turbo
UC Browser Turbo is a design-based UC Browse with minimalist design. It has no news clutter or pushes notifications giving it a very clean look. UC Turbo hosts a powerful Ad Block function giving a clean browsing experience. There are also functions such as Fast Download, Homepage Customizable, Video Cache, and Incognito Mode to optimize your browsing.
With Video Cache you can watch your favorite videos even without a network. And also with fast download managers and servers, you will experience speed up and stabilize downloads. UC Browser turbo has a custom video player for embedded videos with convenient options.
21. Vivaldi Browser

The popular computer-based browser Vivaldi is brought to Android. The browser is based on Chromium so you get all good browsing speeds. What makes the browser special are the features which make it a very complementing alternative to other chromium-based browsers.
You get the option to take notes, snap screen, sync data, save the password and all with end-to-end encryption. You also get a dark mode feature and advanced download manager to download files at great speeds. Vivaldi is a very promising newcomer in the web utility software.
22. Avast Secure+VPN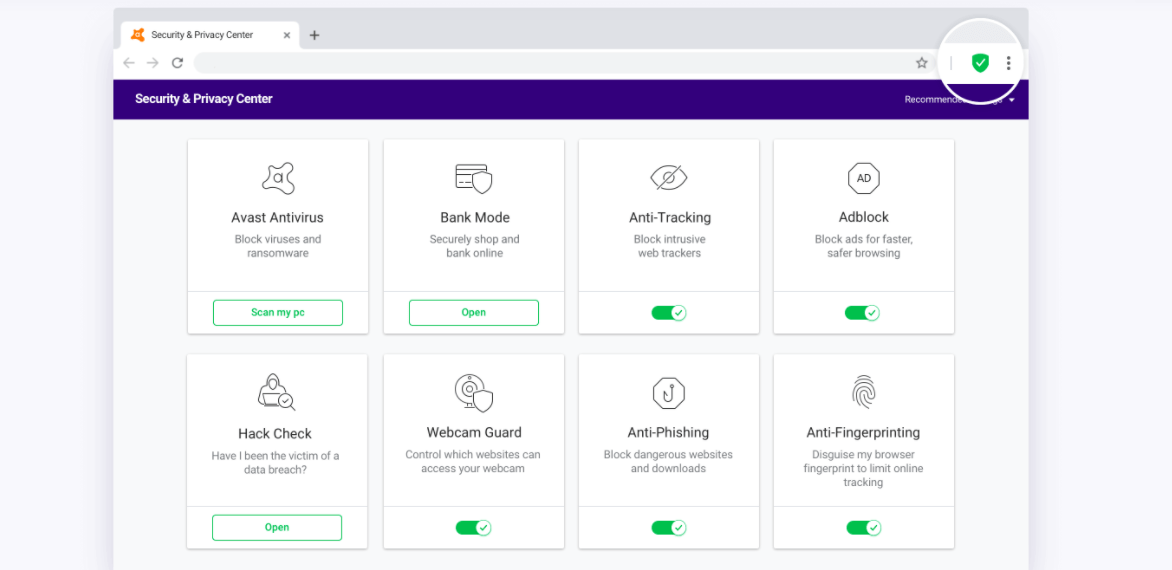 Avast Secure Browser is a Chromium Based Privacy Browser Developed by Avast. You get a built-in Ad-Blocker which helps improve site loading by blocking all Ads Scripts. You will also get Banking Mode to protect yourself from potentially hijacked host or network. Bank Mode automatically activates when it detects that the user has reached a banking website or a payment page.
The Browser also has Password Manager, VPN Mode to Unblock Sites, Anti-Phishing, and other privacy Features to Protect your data from the online breach. It also forces the websites to use TSL on supported websites for encryption to secure your data. Avast Secure Browser also blocks the user from accessing known malicious webpages and extensions
Features of Avast Browser
Ad Block
VPN
Bank Mode
Password Manager
Video Downloader
Anti-tracking and anti-fingerprinting
Anti-Phishing
Conclusion: The browsers are the services which are an indispensable part of any modern electronic software offering the best way to surf the internet. Every App has individual characteristics which claim to be the best in the market.  The Apps above are listed based on their features, capability, popularity, and usability. These Android Web Services are the best to use the internet and surf the web safely.
Note: I hope the post was helpful. Do comment below for any assistance or support if needed.
If you've any thoughts on Top Best Internet Web Browsers for Android Mobile, then feel free to drop in below comment box. Also, please subscribe to our DigitBin YouTube channel for videos tutorials. Cheers!