In August 2021, WhatsApp introduced the "View Once" feature as part of a larger privacy feature update. Users can use this feature to send videos and images that the recipient can only view once before they are automatically deleted. If you cannot take a screenshot of a photo on WhatsApp, this is most likely because of the recently added feature of WhatsApp called "View Once," which prevents you from taking a screenshot of a visible photo in one view.
When the "View Once" feature is turned on when sending a photo, the recipient can only view the image once before it is automatically deleted. The recipient is also prohibited from screenshotting the image or sending it to others. With the help of this privacy feature, sensitive or private information won't be saved or distributed without the sender's knowledge or consent. Because of this "View Once" feature, it is most likely difficult for you to screenshot a WhatsApp photo that is visible in one view.
However, the "View Once" feature is not completely foolproof. There are still methods the recipient could use to capture the content, even if screenshots are potentially disabled.
What is the Purpose of the View Once feature update?
To help users share private or sensitive information that they might not want the recipient to save or share without their knowledge or consent, WhatsApp added the "View Once" privacy feature.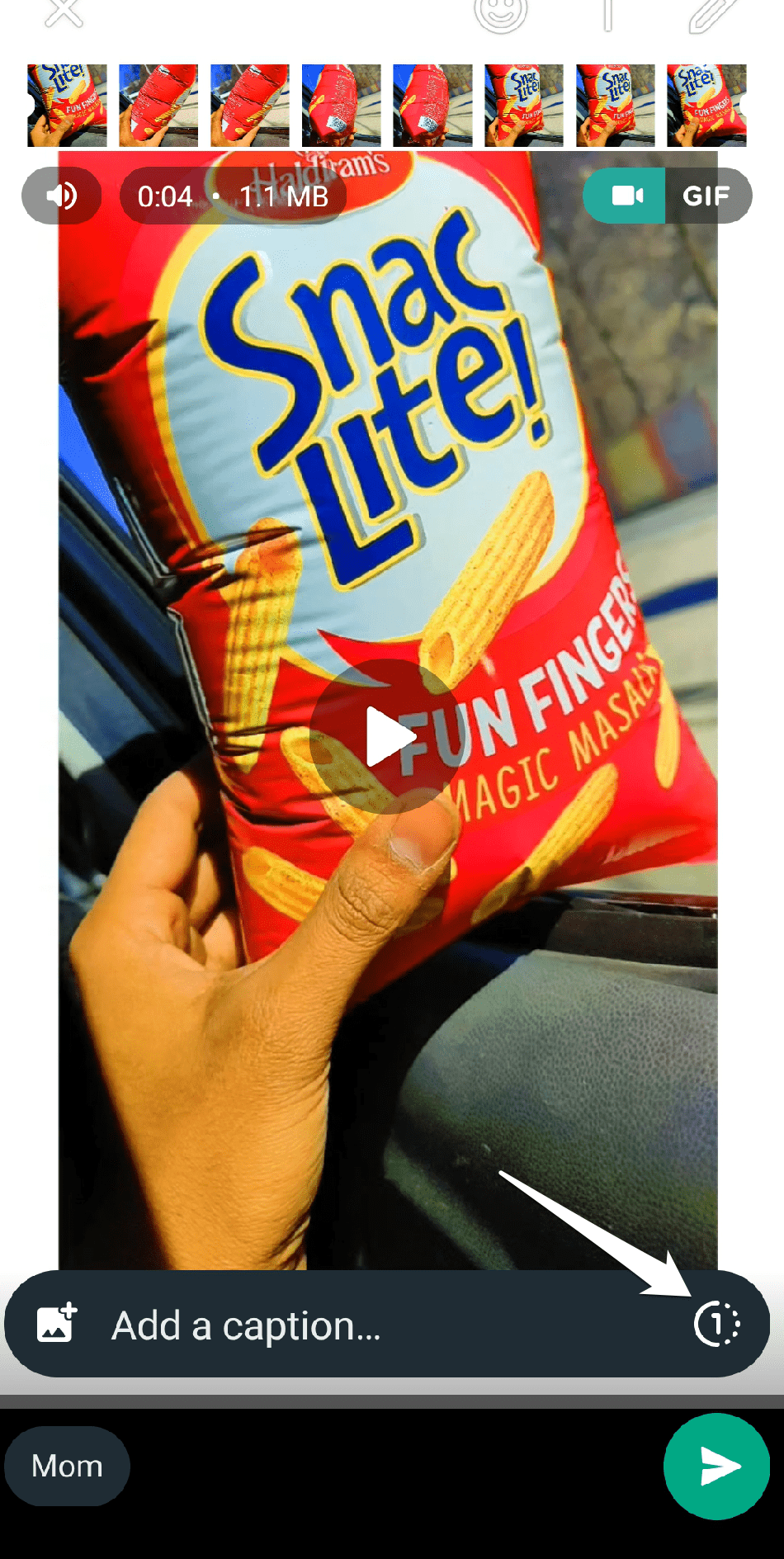 For example, in this case, someone might use the "View Once" function to send a photo of a private image, a confidential message, or a sensitive document that they don't want the recipient to have access to again in the future. The sender can increase their level of assurance that their message won't be saved or shared by the recipient by turning on the "View Once" feature.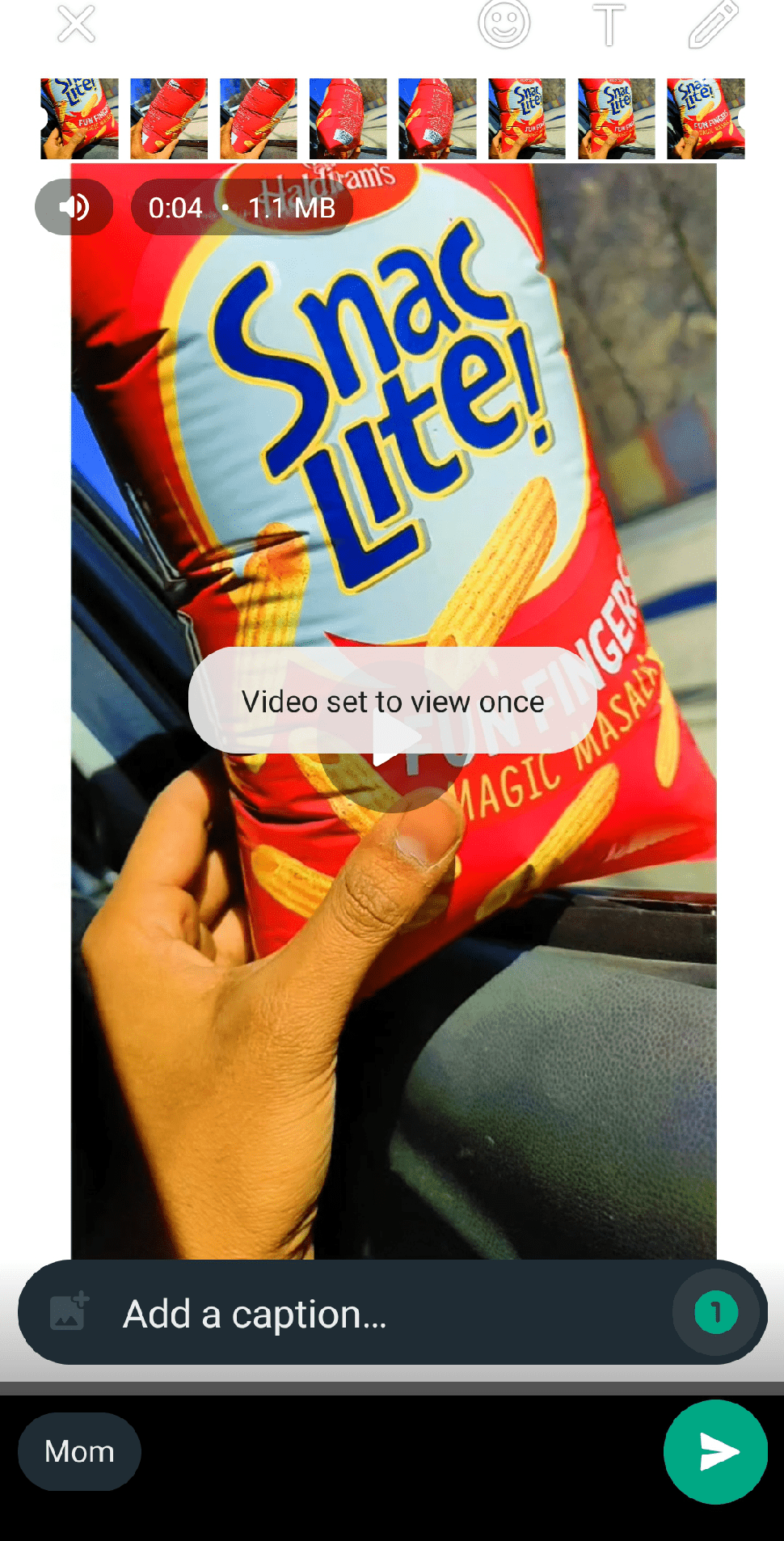 It's important to remember that the "View Once" feature is not foolproof because the recipient can still use another device to take a screenshot of the photo or take a picture of the screen. For some users, it can be a useful tool and does offer an additional layer of privacy.
Ways to Screenshot WhatsApp View Once Messages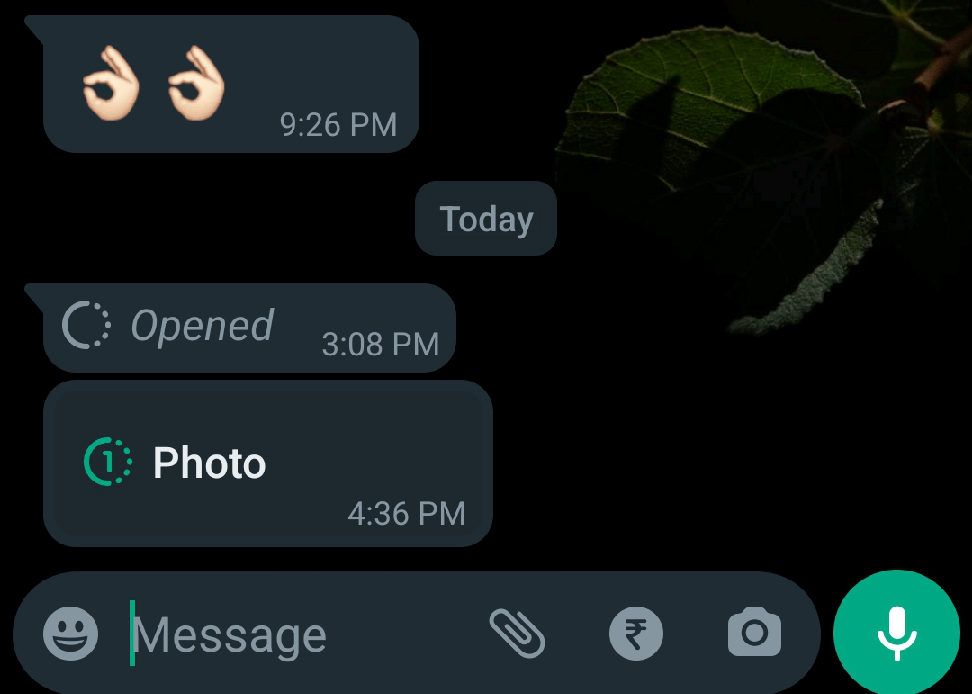 Once-sent messages on WhatsApp are difficult to screenshot because this feature prevents recipients from saving or sharing the content. An error message will appear if you try to screenshot a "View Once" message, and the sender will be notified of your attempt. However, even if you aren't allowed to, there are a few ways to screenshot any "View Once" message. So let's get going.
Note: Taking Screenshots on apps that are not allowed may be against good practice; make sure you are using the following method fairly and for personal use only.

Also, the following methods we cannot guarentee they will work, use it at your own discretion.
1. Using App Cloner Application
You can use the App Cloner app to create a clone of WhatsApp with customized settings that can help you capture screenshots without a black screen issue.
Read: Cannot Capture Screenshot, Bypass Android Restrictions

Note: Make sure the app is not an APKs bundle but a single standalone APK version of the app. If it is APKs bundle than download the single APK standalone version from the Web.
Download App Cloner APK and install it on your Android.


---

I tested the App on Android 12, and it is working well. If the above version force closes or not working on your device, try any other version from the web.

---

Open the application and select the App that you wish to clone for taking screenshots on your Android.

Here change the app name or app icon color. This will help differentiate the cloned App from the original.


Now scroll down, click Display options, and enable the Allow Screenshot toggle.


Move back and click on Cloning options and enable Skip library.


Now click on the right-tick option to grant permissions and create the clone.


Once the Cloned App is created, Install the App and (Enable Unknown Sources).


Once the cloned App is successfully installed, you can screen grab restricted screens without a black screen issue on Android mobile.
If the cloned App you created forces close or crashes, you have to enable other options under Cloning options (try different combinations); namely, local activities, local broadcasts, and services ignore crashes and check if these options help rectify the cloner app issues.
2. Use Screen Mirror to Screenshot a View Once Message.
Through Screen mirroring, content replication from one screen to another is possible. However, it is frequently used to present your ideas on a larger screen at events like press conferences and business meetings. However, it can also be used to screenshot "View Once" messages that would otherwise be illegal on your Phone or a PC. To save the view one message,you only have to mirror your Phone to a laptop or a Mac and take a screenshot on the computer. To do so, follow the steps below:
Firstly connect your Phone to a compatible TV or monitor.
Open the "View Once" message on the WhatsApp app.
Then, start screen mirroring on your Phone.
Take a screenshot of the message displayed on the TV or computer screen.
Turn off phone screen mirroring.
Now that your screenshot has been saved to your Phone, you can access it whenever you like. Just keep in mind that View Once message screenshots can only be viewed on the device they were taken on, so be careful about who you share them with.
3. Screenshot WhatsApp View Once Messages on WhatsApp Web
Using the screenshot feature on your computer or a third-party screenshot tool, you can take a screenshot of a "View Once" message on WhatsApp Web. Please keep in mind, however, that "View Once" messages are intended to disappear after being viewed only once, so you must take a screenshot before the message does.
You can follow these steps to take a screenshot of a "View Once" message on WhatsApp:
Launch WhatsApp Web on your PC or laptop and log in to your account.
Launch a web browser like Google Chrome, Mozilla Firefox, etc.
On your smartphone, launch WhatsApp.
Click on the three-dot icon (menu) in the top right corner of the screen.


Then select "Linked Devices".

Select the Link a device option from the menu.

Now, scan the QR code on the website using your Phone's camera.


You should be automatically logged in to WhatsApp Web after scanning the QR coded.

Now, open the chat that contains the "View Once" message that you want to screenshot.
Click on the "View Once" message to open it.
To capture the entire screen, click the "Print Screen" or "PrtScn" key on your keyboard.
Open an image editing program such as Paint, Photoshop, Sketch, or Microsoft Word.
After that, click "Paste" or press the "Ctrl+V" keys to paste the screenshot.
Now you can use any image editing software's tools to crop the screenshot to show only the "View Once" message that you want to capture.
Save the image to your computer.
You can also use any third-party recording tool or screenshot tool to capture a screenshot of the view-once message.
4. Using External Methods
You understand how crucial it is to keep your conversations private if you use WhatsApp. The question is, what happens if you need to screenshot a conversation for some reason? WhatsApp View-Once messages can also be screenshots using an external device. Because you can't do it directly in WhatsApp, taking a screenshot of a conversation can be difficult or very tricky.
However, there is a workable solution: you can screenshot WhatsApp view-only messages using an external method. This is how:
Download and set up an Android emulator, such as Bluestacks or NoxPlayer, on your computer.
Start the emulator and sign in using your Google search account.
Download WhatsApp from the Play Store and install it on the emulator.
Add your phone number to WhatsApp and confirm your account.
Launch WhatsApp inside the emulator, and then open the conversation you want to screenshot.
5. Point the Camera at the Phone with a Different Phone
Although it is technically possible to use a different phone to record the view once a message by pointing the camera at the Phone's screen, it is not a suggested or dependable method of capturing the information.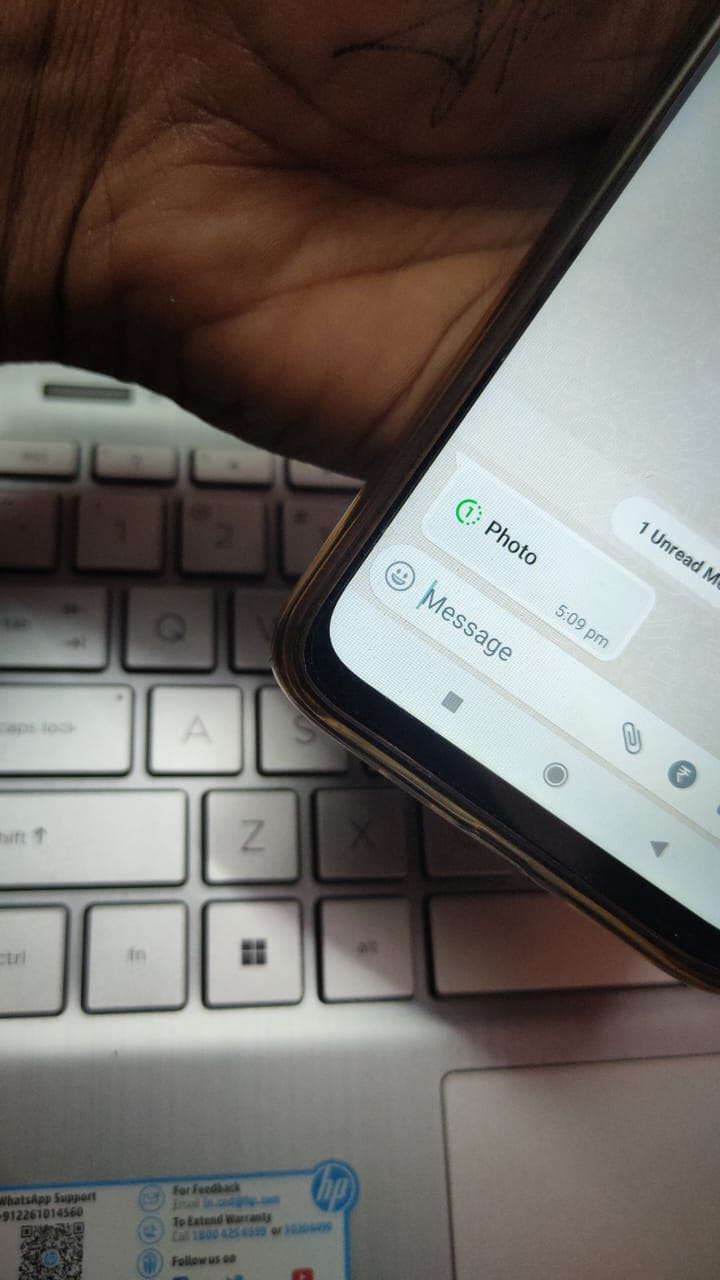 View-once messages are intended to be seen just once before disappearing, and any attempt to capture or save the message defeats the purpose of the feature. Additionally, pointing a camera at a screen can lead to poor image quality, blurriness, and glare,makinge it difficult or impossible to read the message.
Conclusion
So that's all. Here we provide you with a few possible methods to take a screenshot of a view-once message on WhatsApp.
Additionally, Messages marked "view once" are intended to be seen just once before disappearing, and without the sender's permission, it may be a violation of their privacy and result in moral or legal problems to capture or share the information in a view once message.
We sincerely hope that the information in this article's section on "How to take a screenshot of a view-once message on WhatsApp?" was helpful. We sincerely hope that this guide will assist you in solving your problem. Please leave your questions or suggestions in the space provided below.
If you've any thoughts on How to Take a Screenshot of a View Once Photo on WhatsApp?, then feel free to drop in below comment box. Also, please subscribe to our DigitBin YouTube channel for videos tutorials. Cheers!