While most games nowadays require an active internet connection, fortunately, there are still quite a few that offer the absolute best gaming experience in an offline environment. And in this guide, we will be listing out ten such games for your iPhone. We will be covering various genres including shooting, puzzles, racing, and much more. So without further ado, let's get on with the list.
Free Offline Games for iOS
Here are the Best Free Offline Games for iPhone and iPad Devices to Play Without Internet Data or Wi-Fi
1. Subway Surfers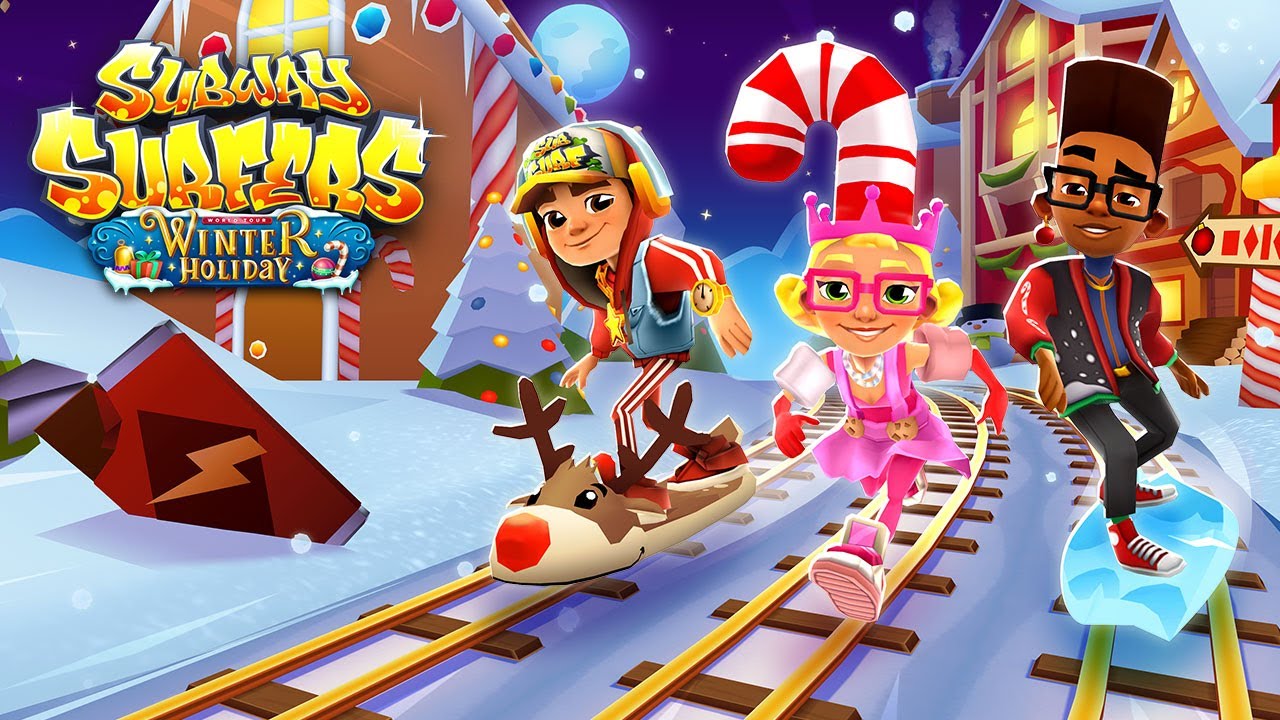 The game that literally started the endless running genre, it had quickly become among the most popular games across all the platforms. While on paper, the rules simply spell out to avoid the obstacles over the course of your run, but practically, it turns out to be much more intriguing.
Plus the fact that the game beholds plenty of useful items in the form of Jetpack, hoverboard, Super Jump shoes, etc makes it even more fun to play. And each festive season has something new to offer, right from the complete overhaul in the graphics to the introduction of new characters- all in sync with the festival. All in all, escaping from that crabby inspector couldn't have got any better.
Download: Subway Surfers
2. Into the Dead 2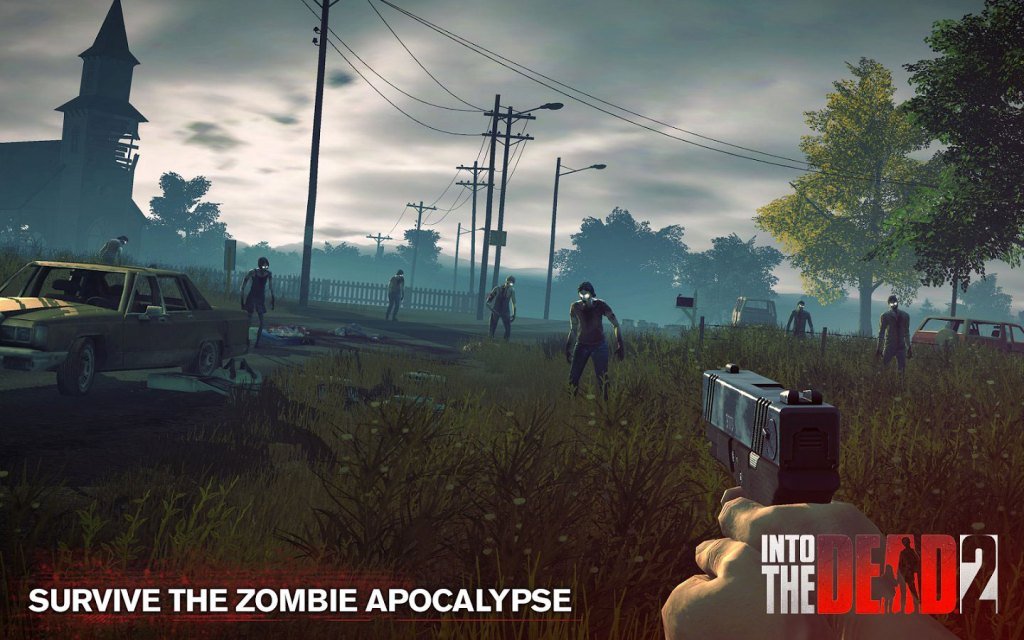 While we are witnessing quite a few zombie games coming up in recent times, however, this one managed to stand apart from the crowds. One of the biggest reasons for the same is that the game consists of evolving storylines. As a result, there is no fixed ending to this game, it all depends on the path you ultimately end up choosing.
Apart from that, there are plenty of weapons, firearms, and explosives to help you out. Then the fact that there are around five additional events and multiple special event modes, and the immersive gameplay experience gets further revolutionized.
Download: Into the Dead 2
3. Alto's Adventure
Alto's Adventure (By Snowman) - iOS / Android - Gameplay Video
Alto's Adventure is an endless side-scrolling snowboarding runner game developed by Snowman. It is one of the visually most stunning games available for mobile. The character moves to the right of the screen over the landscapes. You need to tap on the screen to jump and perform tricks to achieve the goal. Players need to complete goals (over 180) given during the play, which include traveling a set distance, rescuing runaway llamas, crossing dangerous gaps, grinding across rooftops of villages, and outsmarting the mountain elders.
Alto's Adventure is also a critically acclaimed game many calling it a "Fluid Masterpiece", "Perfect Physics Snowboarding". and "Piece of Interactive Art". On Play Store the game has a very good rating and popular among gamers for its smooth and tactical gameplay.
Download: Alto's Adventure
4. Jetpack Joyride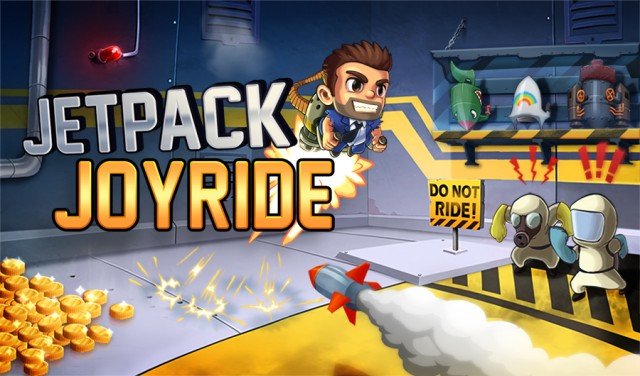 Another endless running game that has managed to grab quite a few eyeballs, this game has quite an eye-catchy and vivid graphics. Having a jetpack behind your back, you will have to survive through the zappers, guided missiles, and lasers and along the way collect as many coins as possible along the way. Furthermore, the plethora of customizations and feature sets end up adding an extra flair to the overall gameplay.
Download: Jetpack Joyride
5. Asphalt 8 – Drift Racing Game
Car Racing and Asphalt have become a synonym of sorts. The series that popularized the car racing genre on smartphones, its eight iterations has a lot to offer to the race enthusiasts. With over 280 blazing-fast cars, 50+ racing tracks, more than 400 career events accompanying over 1,500 intriguing challenges, it has simply busted the myth that car racing games have become stagnated and saturated with the same old offering.
Furthermore, there are also over 2000 plus decals to customize your car as per your liking. On a side note, its ninth version has also been released, however, most of its gameplay requires an active internet connection, hence it misses out on this list.
Download: Asphalt 8 – Drift Racing Game
6. Plants Vs Zombies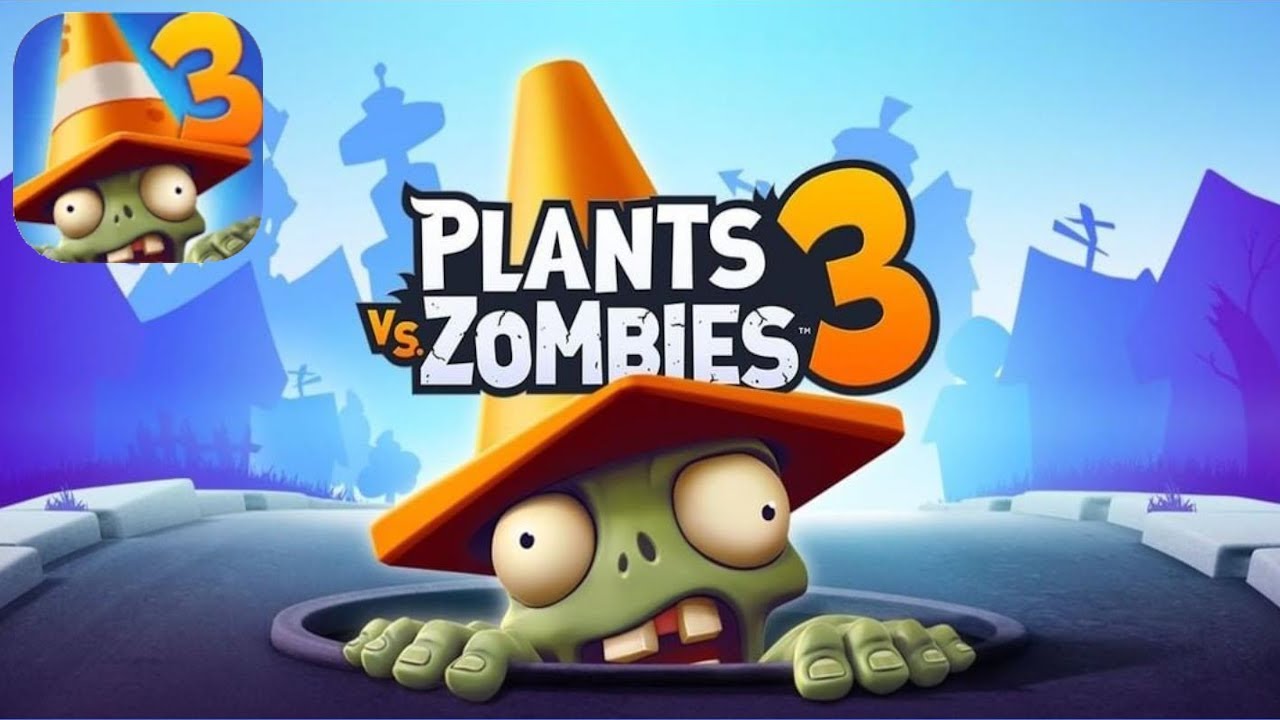 Plants Vs. Zombies is an award-winning casual tower defense game which appeals to all age audience. Thanks to its engaging gameplay and cool stuff. The game is a typical tower defense game with the mission to Plant the Plants with powers unique to each plant in the garden and kill the zombies approaching your house. If the Zombies enter the house the "Zombies will eat your brain". With every passing mission, you will get Plants with different powers capable to kill different Zombies.
The game developed by EA and PopCap got an overwhelming response from gamers for its intuitive approach. Plants vs. Zombies was well received with positive reception from critics, garnering an aggregate score of 88/100 from Metacritic and 89.5% from GameRankings. The game works without any WiFi or Internet and the game progress is saved offline hence no worries regarding the connectivity.
Download: Plants Vs Zombies
7. Fallout Shelter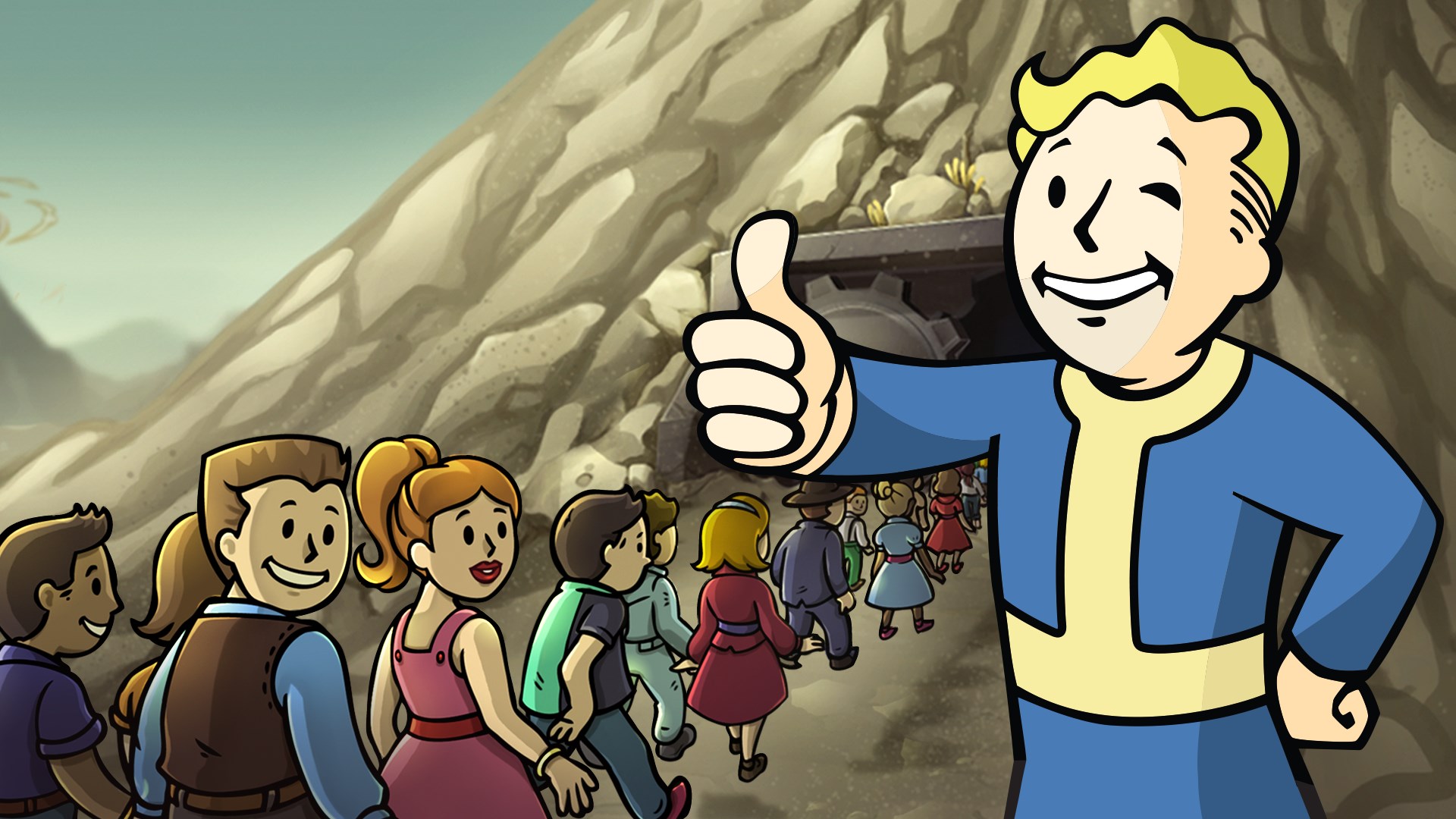 There has just been a nuclear apocalypse in town. And you are among the few lucky people who managed to get out of it alive. However, the task ahead looks even more daunting. Living inside an underground vault, you will have to make efficient utilization of the available scarce resources and give yourself and your townsmen another chance to start off their life post the apocalypse.
Download: Fallout Shelter
8. N.O.V.A. Legacy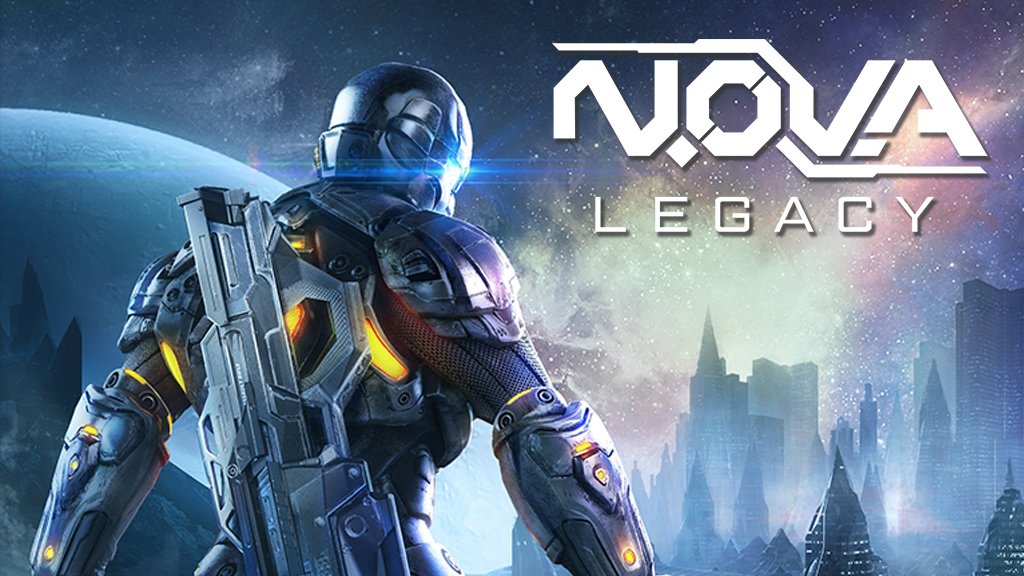 This first-person shooting game from Gameloft has long established its legacy as among the best FPS multiplayer action games, and its recent addition is further testimony to this fact. Being a retired N.O.V.A. veteran, you have called upon once again to protect mankind against deadly alien invaders.
To help you out in this quest, there are some impressive weapons in the form of Assault Rifles and Plasma Guns, among others. The game also has three different game modes putting your shooting skills to test. And even if that is not enough, you could try your hands on the 6 player deathmatch as well.
Download: N.O.V.A. Legacy
9. Smash Hit
Smash Hit - Android Trailer
It is an extremely beautiful endless 'glass breaking' first-person arcade game. The game has some cool graphics along with synchronizing background sounds which give you a very surreal journey experience. The gameplay is pretty simple, you just need to hit the glass obstacles in your way with the metal balls and get extra balls by breaking the prisms.
The Game got some rave reviews from critics and is very much liked by the gamers for its colorful decorative passageway. Apple'N'Apps gave the game 4.5 out of 5 praising it as "one of the best looking games on iOS", having "ultra-realistic physics" and "engaging endless gameplay".  Common Sense Media gave the App 5/5 at praised its simple but powerful graphics.
Download: Smash Hit
10. Playdead's INSIDE
The game is slightly different from all the others on this list. Having monochromatic dark color levels, immaculately crafted levels and the portentous constant narrative in the background all leads to an enthralling adventure.
Talking about the game's objectives, you have to complete various puzzles, most of which require the call for science or physics, to be more specific. While this combination of dark humor with a touch of ambiguity in the environment might not be in sync with everyone, but trust us you are definitely in for a journey like never before.
Download: Playdead's INSIDE 
11. ATTS Anti Terrorist Squad 3D
While some claim to be the best first-person shooter (FPS), others have their eyes set on claiming the crown of the best third-person shooter (TPS). However, ATTS could brag about being the amalgamation of both these domains. Playing with a sniper and/or a helicopter gun in the FPS or saving the city from the terrorists in the TPS, you will find the entire gameplay to be challenging yet interesting in equal proportions.
Download: ATTS Anti Terrorist Squad 3D
12. Nonogram
The famous picture logic puzzles have now made their way over to your iPhones. Taking the help of the numbers written in the rows and columns, you will have to checkmark the box accordingly and reveal the hidden pictures. With each passing level, the playing field gets bigger until it reaches its epitome of a 10×10 board.
Furthermore, each picture that you unlock gets saved in the game's My Collection section that could be accessed as and when you require. With the festive spirits around the corners, Christmas and New Year Themes cards are just waiting for you.
Download: Nonogram
13. Traffic Racer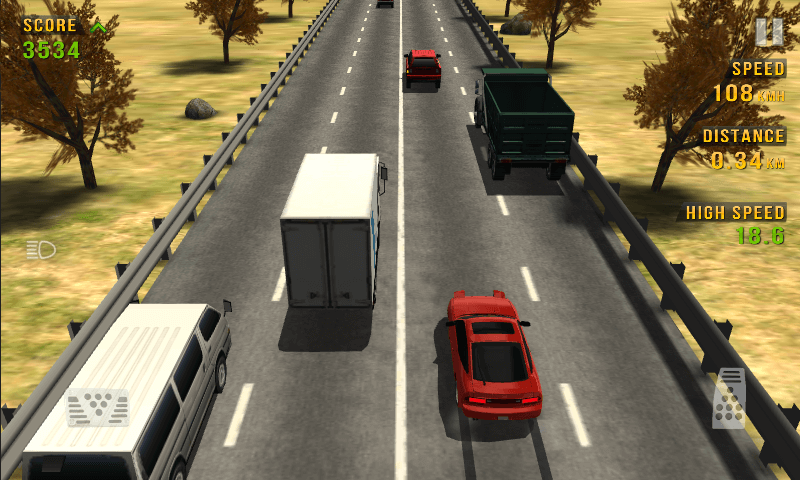 Not everyone is a fan of high-octane racing thrills. For some, simple and easy-to-ride tracks with just the right amount of traffic seem to checkmark their prerequisites. If you echo these thoughts as well, then Traffic Racer is just tailor-made for you. Driving through these traffics has never been made so much fun, especially when you have over 40+ different cars to choose from.
Then the fact that you could test your driving skills in suburbs, deserts, snowy, rainy, and city nights or try out five different game modes (Endless, Two-Way, Time Trial, Police Chase, and Free Ride) further adds to the intriguing meter. Do remember that risks definitely pay off in this game, so driving in the wrong way and over 100Km/h should be on top of your priority list in order to earn more rewards.
Download: Traffic Racer
14. Vector 2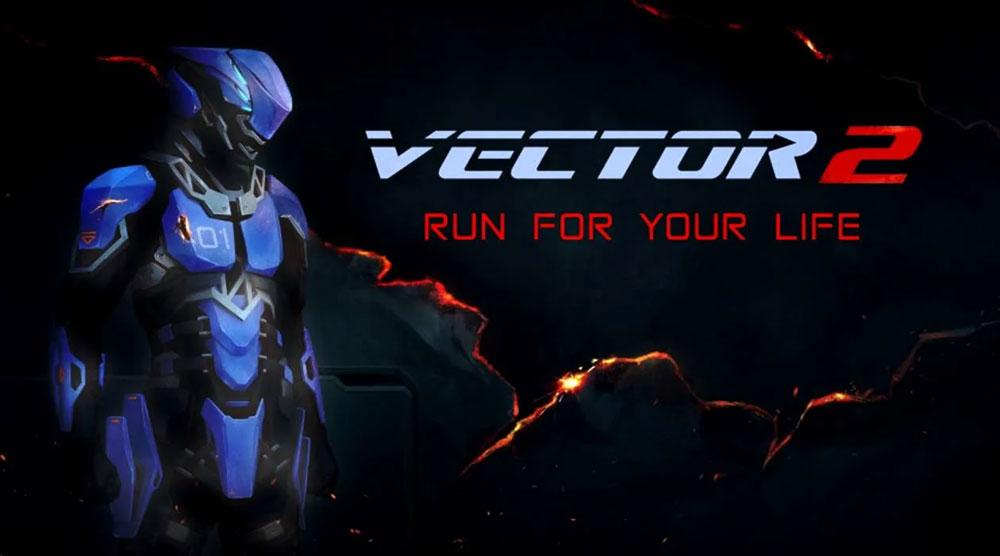 The sequel to Vector is a fantastic addition to the franchise. The gameplay in Vector 2 is intense, with dynamic environments and detailed animations. Besides the one bonus track, I like the idea of being able to perform more tricks than three in each track, unlike the first Vector game.
For example, in both the Triple Hit Trick and Cheat Gainer, the freerunner appears to float. However, a good run in Vector 2 is not possible without great equipment.
So, in order to survive a little longer, you need to test with high-tech equipment and learn how to become more powerful, as this is the only mantra of success in this game. So, this is a must-try game for iPhone users as it is totally free-to-play.
Download: Vector 2
So this was all from this guide on the best free offline games for your iPhone. We have tried to encompass all the popular domains and the non-so popular ones as well. With that said, do let us know your preferred title from the aforementioned ones in the comments section below.
If you've any thoughts on Best Free Offline Games for iPhone, then feel free to drop in below comment box. Also, please subscribe to our DigitBin YouTube channel for videos tutorials. Cheers!