Purchasing a new smartphone is exciting and everyone wants to own a new trending phone on the market. Whether it be a new iPhone or Pixel phone or Samsung latest Galaxy model. But, we have to admit that real pain is when you have to transfer and switch your existing old phone data to the new device.
The transfer doesn't mean only the internal storage files like music files, videos, PDFs, or any local files but also the installed apps, contacts, messages, settings, etc.
I understand that all major smartphone manufacturers like Apple, Google, Moto, etc. are aware of this problem, however, the Samsung Group has got the solution – Smart Switch.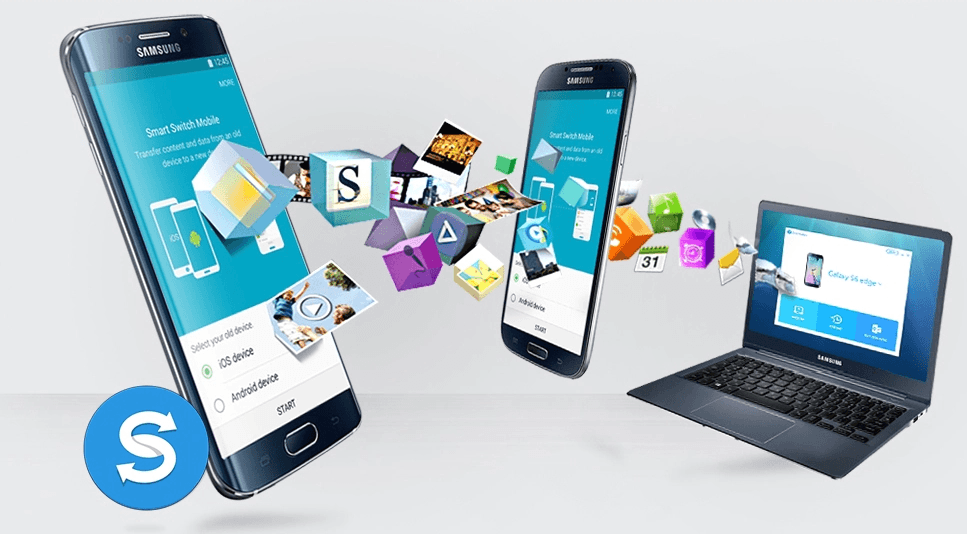 Samsung Smart Switch Mobile
Samsung Smart Switch Mobile is a unique and beautiful app for anyone who is switching to Galaxy phones. The app is really helpful to do the data backup of any existing smartphone based on iOS or Andriod and transfer it to a new Samsung Galaxy phone. The app also works for Blackberry smartphones.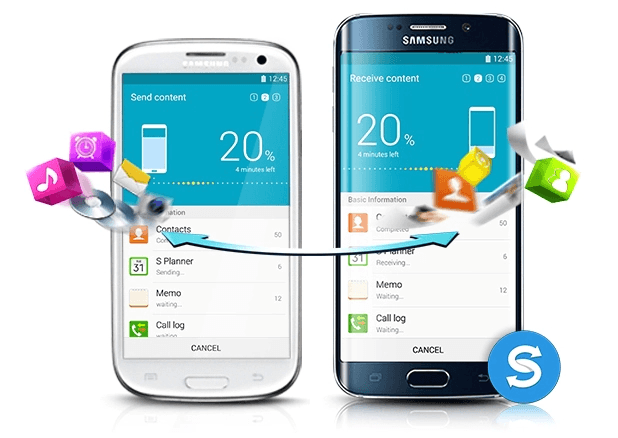 The Samsung Smart Switch can connect two phones wirelessly with an easy one-click connection feature. Or you can connect using a USB cable with a male point at both ends.
The connection allows the transfer of personal and internal storage data like:
Contacts
Messages
Calendar
Reminder
Notes
Call Log
Clock and Alarms
Apps and app data
I felt the Apps and app data transfer feature is really useful which will allow the transfer of existing installed mobile apps to a new device without actually downloading it from PlayStore – saving the time and mobile data.
The Switch can also restore your existing old device settings to the new Galaxy phone. Check out this link to download the Smart Switch Mobile App.
The Smart Switch (content transfer tool) is already preloaded on Galaxy S7, Galaxy S8, Note 8, S9 and Note 9. The setting is available in Settings > Cloud and accounts > Smart Switch.
Samsung Smart Switch for PC and macOS
You can also Download Smart Switch software on Windows PC and macOS machine to make regular backups and restoration from your local drive if required. The Smart Switch software also allows Outlook mailbox synchronization and software upgrade of your Galaxy device.
Though you cannot connect the Samsung Smart Switch for PC or macOS software wireless, however, you can use the USB connection which is even faster in Data Backup, Restorations, and Outlook Hotmail Sync.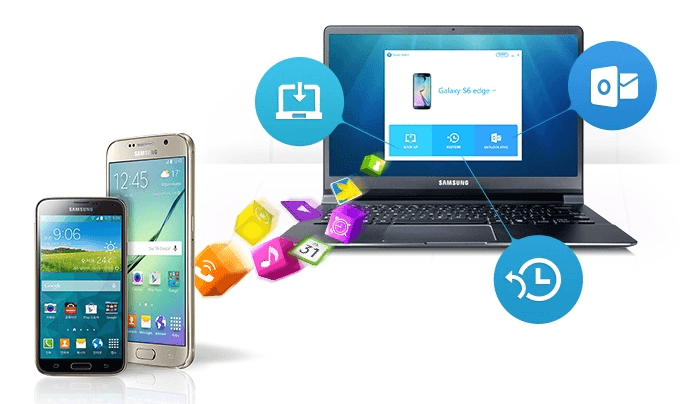 Make sure to update the Smart Switch software to the latest version for improved features and support more devices.
Does Samsung Smart Switch work for other Smartphones?
The Smart Switch doesn't support other Smartphones for inbound switching since it's Samsung's tools and only works with Galaxy series phone models. The App or software can connect other brand smartphones only to transfer out or get data backup, but the transfer is restricted.
The should have been supported to all other devices as well, but unfortunately, it doesn't. You can refer to their support page that has complete details.
What's your opinion on Smart Switch?
The app and software is a pretty sweet and complimentary deal for the new Galaxy owners as they don't have to bang their head for content transfer. The Smart Switch simplifies the switching process.
But, I also expect Samsung to be a little lenient to support other smartphones for switching.
If you've any thoughts on Samsung Smart Switch – migrate your data and backup to Galaxy phone, then feel free to drop in below comment box. Also, please subscribe to our DigitBin YouTube channel for videos tutorials. Cheers!