Procreate has been the best drawing and raster graphic designing software that is available for all platforms. It comes with a touch of sophistication and brilliance. The software comprises high-quality tools using which you can create premium designs, illustrations, graphics, and images. You can use an enormous amount of excellent effects that completely change the looks of your artworks.
However, it does have a few issues for which users feel like looking for a different alternative. First and foremost, Procreate does not offer a free trial version. Hence, it is not possible to test it anyway before making the purchase.
Next, it can get a bit confusing for beginners as it features a massive collection of tools. So, here is a rich list of Procreate alternatives that will offer a similar experience (if not better).
Best Apps Like Procreate for Windows
Here are the Best Procreate Alternatives for Windows 10,8.1,8 and 7 to Create Graphic Painting
1. Autodesk Sketchbook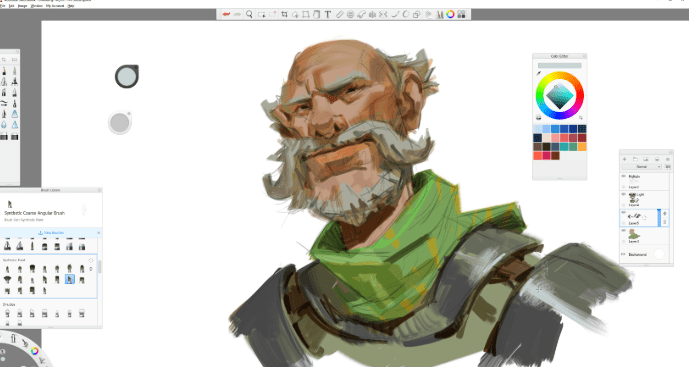 The Autodesk  Sketchbook stands out to be a great procreate alternative. It has been in use for quite a long time and is famous for its easy-to-use interface and robust tools. This AutoCAD solution features a pen-friendly platform. It offers a collection of unlimited brushes, Copic colors, gradients, mirror images, and so much more.
Even though it is not popular as Photoshop or InDesign, yet Sketchbook allows you to transform your imagination into creative designs. Apart from it, this renowned software comes handy for beginners and professionals. Autodesk Sketchbook is highly customizable, which gives users the flexibility to bend it the way they want.
2. Krita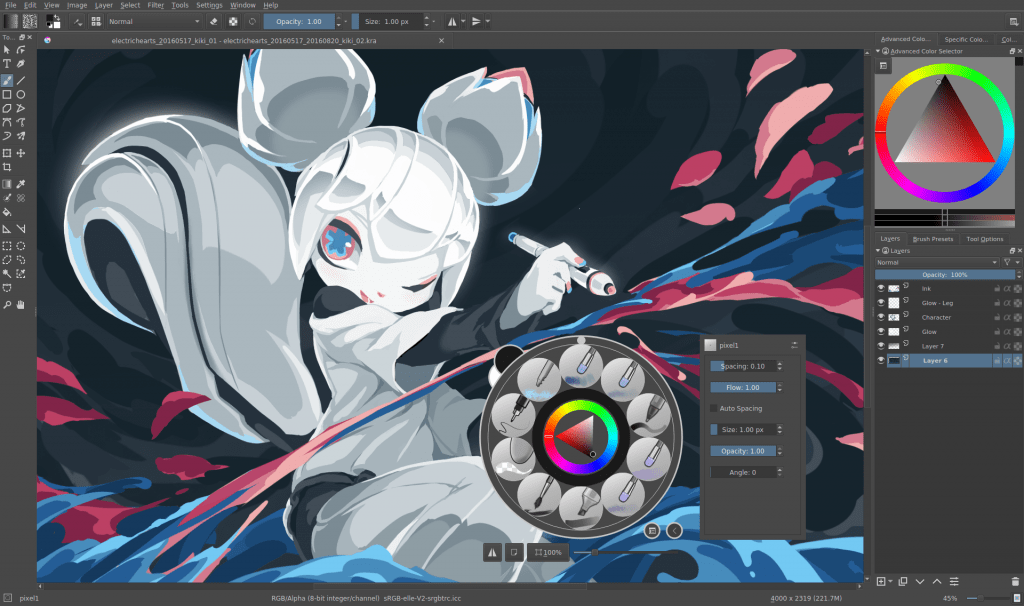 As a Procreate alternative, Krita does come with its own unique features that make it worth mentioning. One of the fundamental things that make Krita so famous is it is free to download. Hence, this removes the burden of spending a vast amount of buying. It features an OpenGL based canvas and offers a lot of options for brushes, colors, and other designing tools.
Besides, it also features a special set of tools that lets you create custom shapes. You can later join them to give the desired shape to your artwork. This stunning painting software is available on Windows, Linux, and macOS and is an ultimate option for both newbies and professionals.
3. ArtRage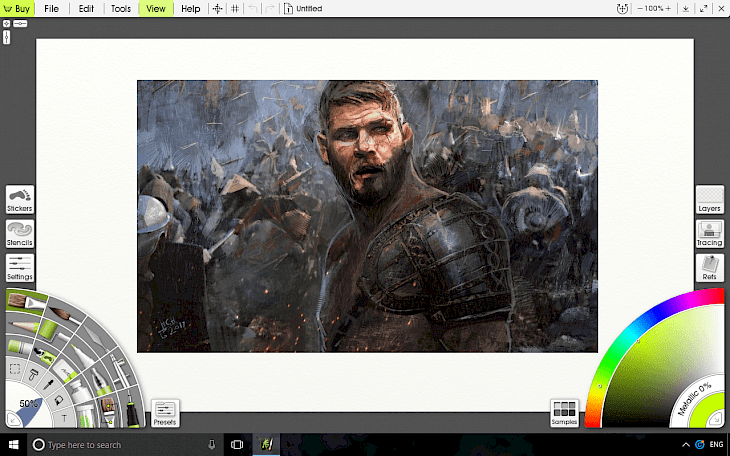 I would especially recommend ArtRage to the ones who are more into old-fashioned paintings. It is a great alternative to Procreate if you like watercolor paintings and similar styles. In fact, it is the best software if you are looking to shift to digital painting for the first time.
ArtRage likes to keep things simple and adds a natural touch to your digital artworks. You can even mix multiple colors just like you do in the real painting. It also has separate tools to measure the wetness of your painting and many more features that give you the most realistic painting experience ever.
4. Tayasui Sketches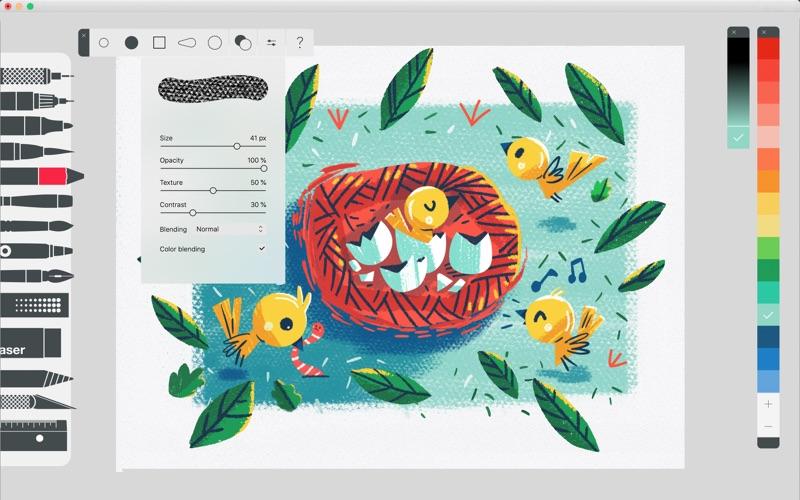 This one is best for creating simple designs, sketches, illustrations, and small doodles. Compared to most others on this list, Tayasui Sketch is a basic painting software. It features all the essential tools, including brushes, pens, pencils, erasers, color pickers, etc. It features a stunning layout that looks very simple yet functional. Moreover, you can also try overlapping multiple effects with its Fill Transfer Function.
The free version seems good for creating basic designs. However, if you are a bit advanced, it is better to opt for the pro version.
5. Corel Painter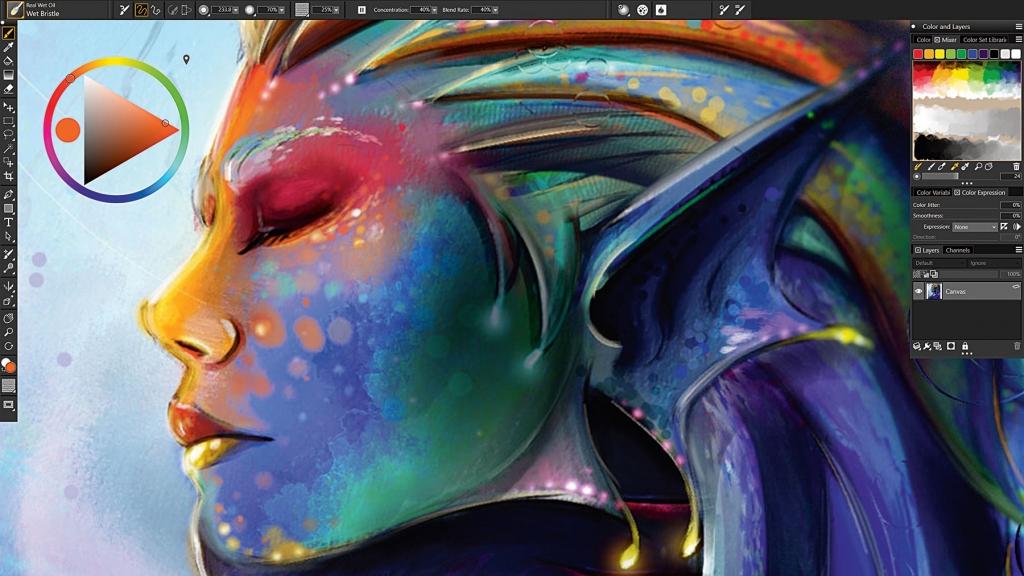 Corel Painter serves as an amazing Procreate alternative. It comes with a robust set of painting tools, hundreds of effects, and many other advanced options too. There are many painting brushes, colors, textures, and more. In addition, it also has watercolor, oil paint, etc., which gives a wide range of paint options to choose from.
It comes with an intuitive and fully customizable interface. This gives you the freedom to add o0r remove options from the layout as per your choice. Corel Painter is available for Windows and macOS.
6. MediBang Paint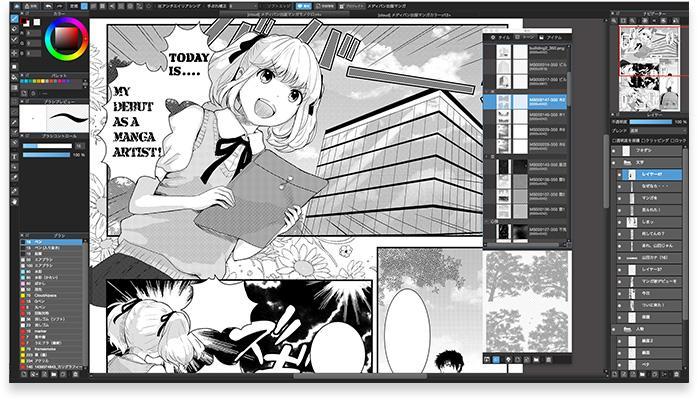 Firstly, MediBang Paint is just a piece of excellence that comes free of cost. It is widely used by graphic designers, painters, calligraphists, etc., to create amazing pieces of their artwork. One of its highlighted features is it allows you to save your project along with all the current elements on the layout. This means, the next time when you reopen your project, you can start directly from where you stopped last.
Other than this, it contains a robust set of tools that include several brush engines, pencils, pens, color wheel, gradient, and more. With MediBang Paint, you can even create high-quality graphics and anime like creatives and designs. Along with its easy layout and high-end features, it becomes a great Procreate alternative.
7. PaintTool SAI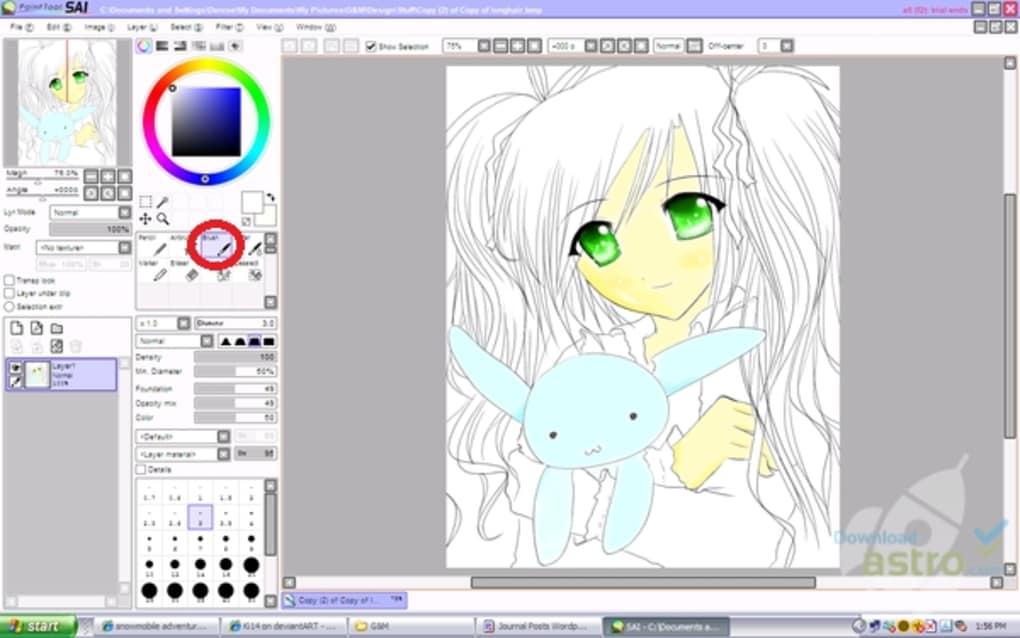 PaintTool SAI is especially known for its super cool and unique features that come handy to all users. It makes up as a substantial procreate alternative, along with its wide set of fully digitized tools and a customizable interface.
Besides normal use, PaintTool is a great option, even for the touchscreen machines as well. It gives a fast, fluid-like painting to the users.
Other highlights include the brush guard, rich effects, and more. The brush guard feature helps prevent color leakage from the brush while painting a larger area. There is a free trial available, and the pro version comes at a cost that's actually worth it.
8. Adobe Illustrator
Adobe Illustrator is basically a vector graphic and designing software. It is definitely one of the best and most used illustration tools in the market. It is famous for its fantastic collection of immersive colors, a handful of design tools, rich typographies, and many more advanced features.
However, it is quite confusing as it has a gazillion of tools and features that would require a good amount of practice and time to understand. Moreover, the pricing plans are pretty much higher than compared to most others on this list.
9. Concepts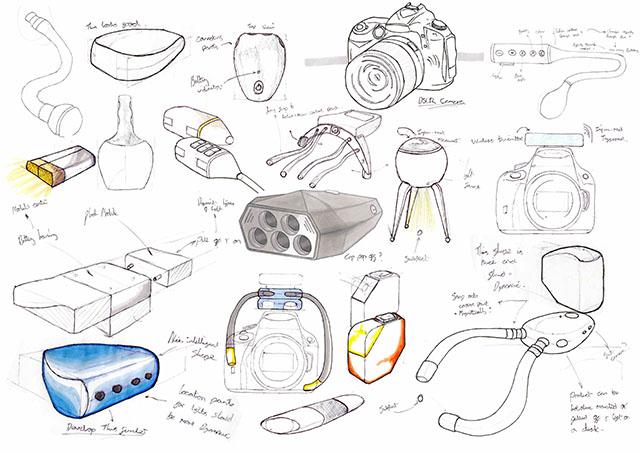 Concepts perform quite well as Windows Procreate alternatives. In fact, if you are familiar with Concepts, you won't even need to look for any other software. This designing software comes pre-loaded with a bunch of impressive features that make your painting experience more fun.
You can quickly start working from scratch with the help of its extensive set of drawing tools. It features very powerful graphic engines that make your artwork look more realistic and alive. Besides, its intuitive interface even suits the beginners as well.
10. Microsoft Paint 3D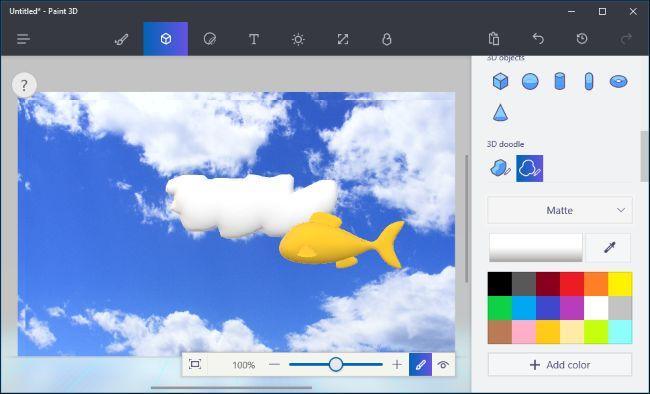 At last, we have the Microsoft Paint 3D, which is a basic painting software for Windows users. It comes pre-loaded with Windows 10 and supplies a good collection of drawing tools. You can also create 3D models, illustrations, and convert 2D art into 3Ds.
Paint 3D can be a good pick up for beginners as it allows you easy access to all its tools. You won't have much of a confusion.
Although Microsoft Paint 3D doesn't hold all the features of Procreate, it is good for the basics.
From Editor's Desk
So these were the top 10 picks for Procreate alternatives. They are more likely to provide you with the best possible experience throughout your paintings. Besides, most of them feature high-quality graphic engines. Thus, the results are going to be unexpectedly amazing. Let us know which, according to you, serves the best experience like Procreate.
If you've any thoughts on Top Best Procreate Alternatives for Windows, then feel free to drop in below comment box. Also, please subscribe to our DigitBin YouTube channel for videos tutorials. Cheers!