Everyone loves sports, isn't it? If you don't then you need to get a life. Well considering that you are fond of sports, but at the same time, you are too busy with your work life to enjoy that in the schedule. In that situation, a recorded session or the live stream at your computer system makes it easy to balance both your lives.
There are plenty of services available that provide these types of services where you can enjoy all sports, TV shows on your computer or mobile if you have a valid subscription for the same.
In this article, we are going to list and discuss all the major and best Live TV Sports services available to enjoy on our Windows system. Note that many of these services require a paid subscription to enjoy.
Best Live Sports Streaming Apps for Windows
Here are the Best Live Apps to Stream Your Favourite Sports Live on your Windows 10, 8.1, 8 7, or Xbox 
1. Hulu

Hulu is a one-stop destination for all the sports fans out there. Hulu is one of the largest OTT platforms in the whole world but only restricted to the US. It has a whole variety of genres for sports, entertainment, infotainment, etc., and streams the top channels like ABC, CBS, NBS, including top channels for sports like CBS, ESPN, FS1, FOX, NBCSN, and even regional sports in a few cities.
65+ Live TV and on-demand Sports
24*7 Sports Availability
Best Quality (4K) for Videos even on Live Channels
Available in all Major Platforms
50 hours of free Cloud DVR storage for Recording
Unlimited Simultaneous Screens
2. Fubo TV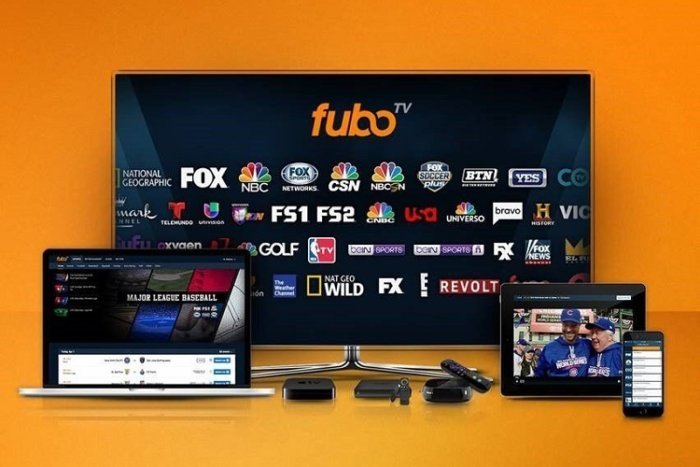 Fubo TV is the best option to go for if you are a Sports Lover. The service primarily focuses on live sports. The TV is good for a sports fanatic but the channels are not limited to only sports (NFL, MLB, NBA, MLS, and international soccer). The site also has a bunch of other channels including news, network television series, and movies.
The packages vary from basic to extra with added features and channels. A basic package can cost you $20 per month. You will also get a 7-day free trial with your card credentials which you can cancel anytime.
3. YouTube TV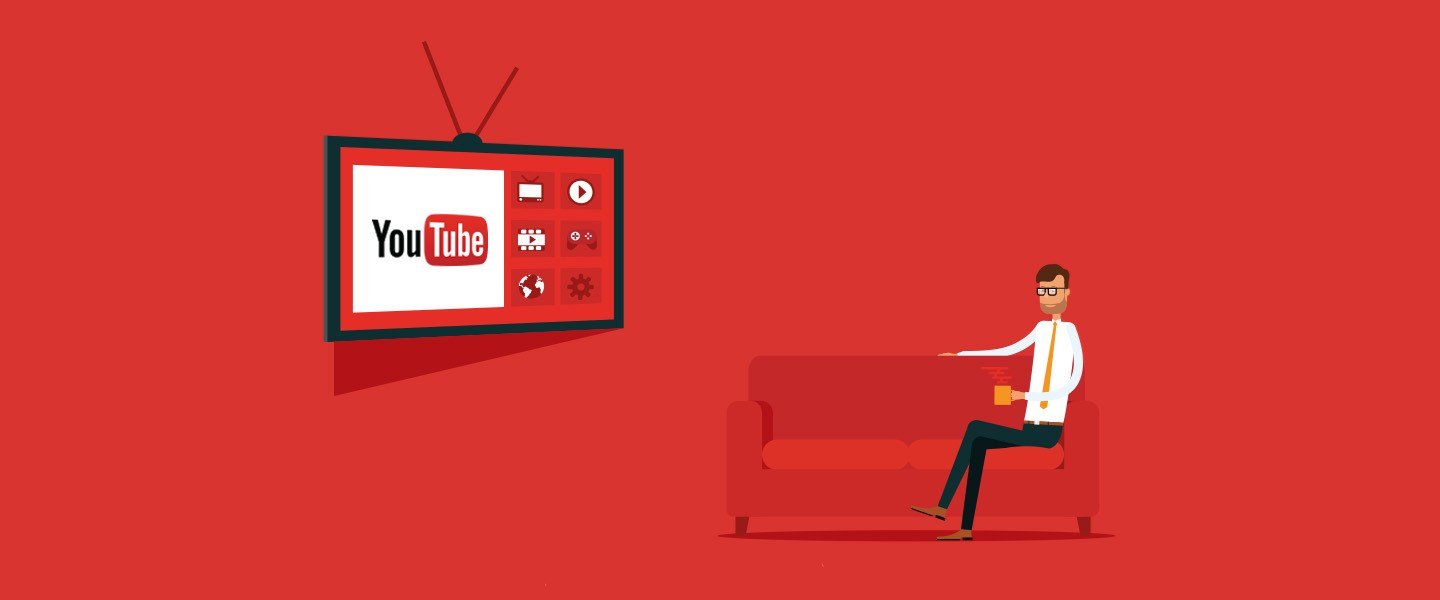 If you are residing in South-Asian countries like India, then you might not have heard about Youtube TV program. As the service is currently available in the United States only. It offers a ton of features similar to the ones we saw in Hulu. And even a few features better than Hulu. It includes major sports network leagues like NFL, NBA, and MLB.
85+ Live TV and on-demand Sports
Unlimited cloud DVR storage space  for recording
3 Simultaneous streams and 6 users per account
Major League Networks like NBA, NFL, etc.
Major Entertainment Networks like PBS, BET, Comedy Central, etc.
4. CBS Sports
As the name suggests, it is made for the best sports experience only. It is available in the United States and Canada in all major cable TV networks as well as a standalone subscription that can be consumed directly using their app and web platform. It streams all the major sports in the country. It is not only a channel but also an infotainment network which provides us with the news and announcements in the form of newsletter and highlights.
24*7 Live Sports Availability
On-demand Sports Video Highlights
Full Game as well as News Clips
Analysis of Upcoming Matches
Available in all major platforms including Web
5. DAZN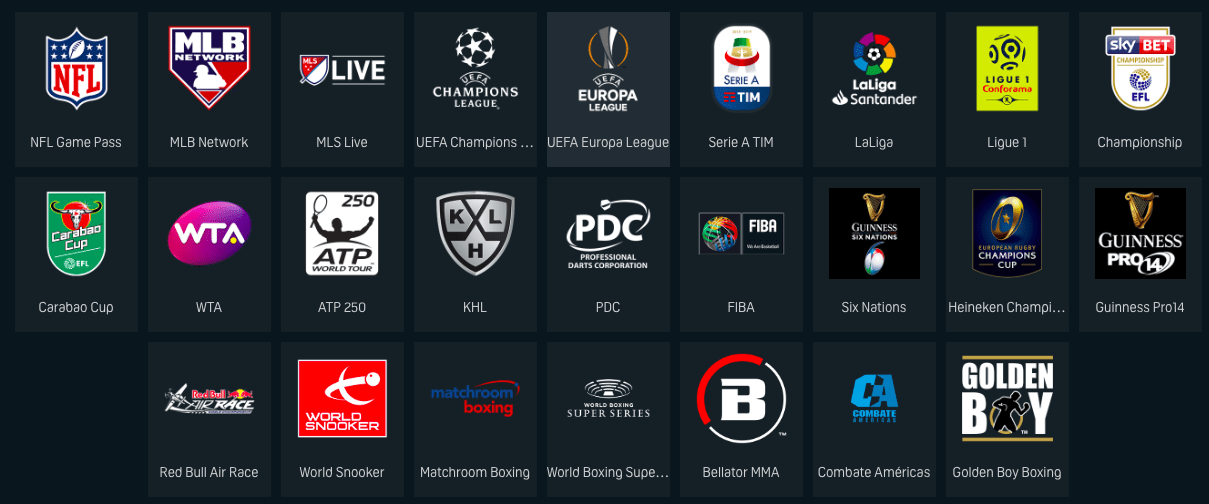 Dazn is a subscription-based video streaming service. The sports service offers live and on-demand streaming of events from various properties. Dazn is operative in Austria, Germany, Japan, Switzerland, Canada, United States, Italy, Spain, and Brazil. It has digital rights for all major sports events to be broadcast in Austria, Germany, Japan, Canada, and Switzerland.
You can enjoy UEFA, FIFA, La Liga, and other sporting events on the DAZN. The service offers a 1-month free trial which you can cancel anytime. DAZN is compatible with TVs, smartphones, tablets, game consoles, and many other devices. To ensure the best viewing experience, use an internet-connected device that is compatible with streaming high-quality video.
6. Hotstar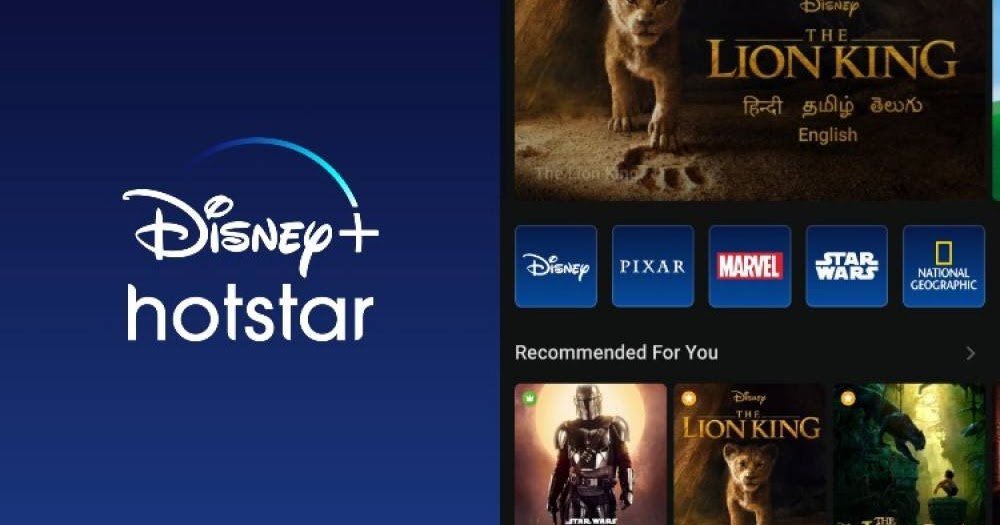 Hotstar is the whole package at a very reasonable price. It has everything a user might need, from sports to entertainment and infotainment, Hotstar got your cover in every perspective. The good thing about Hotstar is that it can be used anywhere in the world, no matter where are you residing, you just need the subscription and you are good to go.
Favorite TV shows along Sports Channel
Live Streaming of Sports like Cricket, Fifa, NBA, etc.
Streams can be downloaded at FHD quality,
Regional content as well as in various languages,
On-demand videos
Available in all major platforms including Web
7. PS Vue
PS Vue or PlayStation Vue is another OTT platform with Live TV capability. It includes local channels, sports, news, TV shows, movies, and many on-demand videos and live TV channels. The good thing about PS Vue is that you can individually subscribe to any of your favorite channels so that you don't have to pay for every channel. But the bad thing is that it is only available in the United States.
Many sports network like NBC, ESPN, etc
Unlimited storage up to 28 days of episodes (up to 500 programs)
PiP mode for the web platform
Reasonable price
Up to 5 simultaneous screens
8. USTV Now
USTV Now is one of the reliable streaming as well as live TV channel options. And also one of the widely used streaming services for sports in the United States. One of the best features of USTV Now is that you can store up to 7 Days of content absolutely free (included in the subscription). Other than sports it has much other content like documentaries, infotainment channels, etc.
User-friendly UI and UX
Advanced search algorithm according to one's need
Up to 7 Days of recorded content
Other content like News and Documentaries
Available in major platforms including Web
9. La LigaTV
La LigaTV is one famous European Football (or Fifa) network around the globe and among the competitions. Not only live TV streams, but it also provides a ton of other content like scores, news, and updates. You can even opt for newsletters regarding your favorite team, their matches, travels, predictions, etc. It is available in all major cable TV networks as well as individual apps and web platforms of La LigaTV.
The specialty with Football events and matches
Filtering options of videos according to your favorite team, player, etc
Available for Web, iOS, and Android
10. Sling TV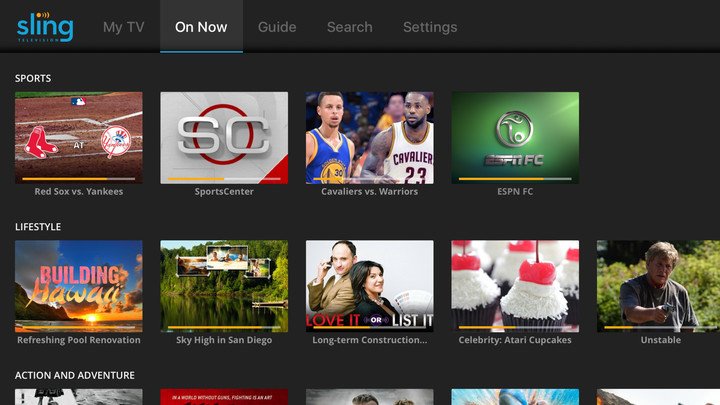 Sling TV is a United States-based bundle network that has more than 100 local as well as national channels. Best features include live sports, popular TV shows, TV series, breaking news, movies, and more. Major channels include ESPN channel networks like ESPN 1, 2, 3, the SEC, TNT, TBS, etc. If we compare it with the standard cable or satellite network, it much more affordable and much more reliable as it doesn't need any cable box or anything.
One of the best pricing starts at $30
Live Sports, TV Shows, Breaking News, etc.
Customized channels package
Available on all major platforms
11. Direct TV (AT&T)

Direct TV is owned by AT&T in the US. It is a full-fledged TV network that offers both cable TV as well as online streaming of content. If you are an AT&T consumer then it would be a plus point for you as it offers a ton of good discounts. Direct TV casts more than 120 live TV channels including sports, TV shows, etc. If you are missing any match, just hit the record button and enjoy the match anywhere in the country on your PC or mobile.
More than 120 Live Channels
Reasonable pricing (extra discount for AT&T users)
Local channels and Regional Sports Network
Browser compatibility
Recording option in cloud storage
12. Yupp TV
This is the last but not the least service on our list. Yupp TV is not that famous as the other services listed above but at the same time, it provides very good service as well. It includes local and regional channel networks as well. But the thing is that it is available with Indian content only. The price of the package is very reasonable, starts at 49 INR per month. It has more than 200 Live TV channels from different genres. It has all the sports channels you need. The sports channel includes all the international sports networks as well, so the case is a win-win.
More than 200 Live TV channels,
Very reasonable in pricing,
All major sports network,
Enjoy regional content as well
Available in all major platforms including Web
Conclusion:
If you've any thoughts on Best Live TV Sports Apps for Windows, then feel free to drop in below comment box. Also, please subscribe to our DigitBin YouTube channel for videos tutorials. Cheers!