Battle Royale games have been in huge demand since the launch of ultimate battle royale PUBG. The genre describes the perfect blend of survival, exploration, and glimpse of last-man-standing gameplay. As a matter of fact, PUBG crosses 600 million downloads, and this depicts the level of madness people have in this genre. But it has also been observed that the game consumed battery more than anything.
Possibly due to the internet connection, which is required to play the game online. So to save you from fast drainage of battery, along with the same battle royale gameplay experience, we are providing you with the best offline battle royale games for you.
Offline BR Games Like PUBG Mobile
Here are the Best Free Offline Battle Royale Games for Android to Play without Internet Wi-Fi
1. Swag Shooter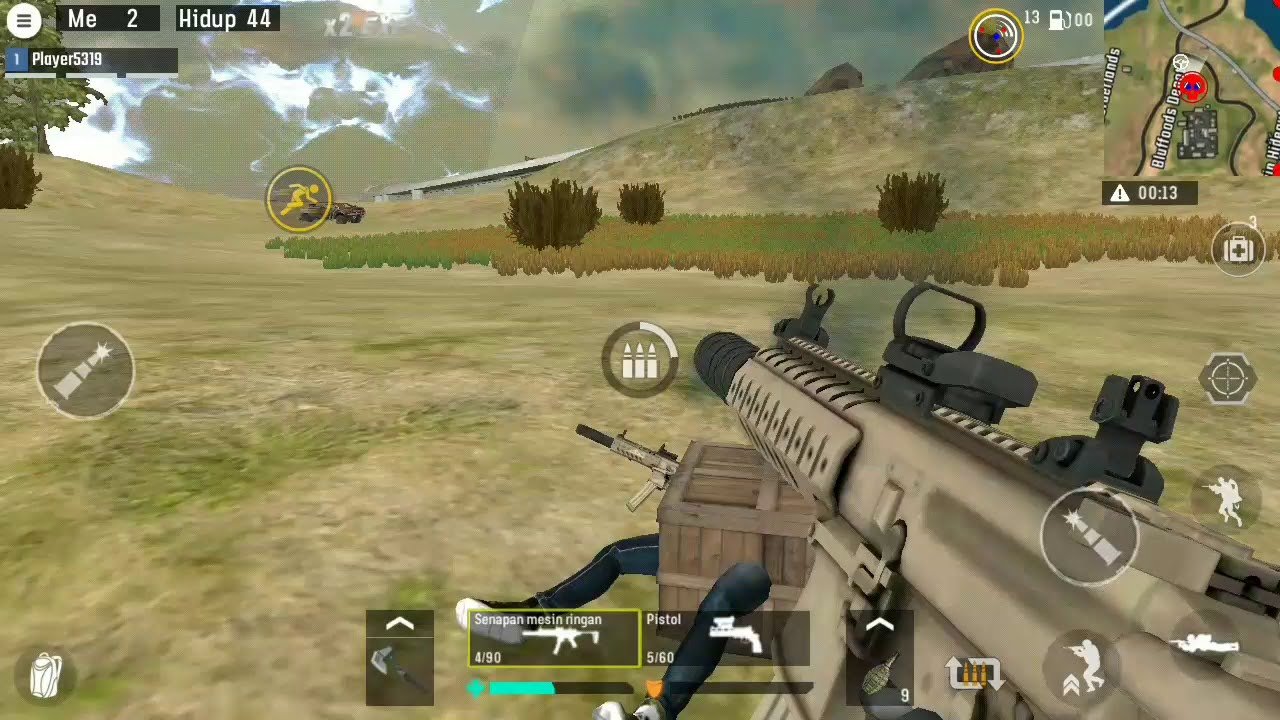 As the name suggests, conquer the shooting war in a swaggy style. Swag Shooter allows the user to experience helicopter landing on the battlefield with three chances. Beat all the other shooters with loaded guns, speedy vehicles, powerful explosives, and survive the shrinking play zone on the battlefield. The game has realistic 3D graphics, high-quality audio, customizable UI, and much more. At last, you can explore the hidden loot places to equip yourself as a special war shooter in this game.
2. Battle Royale: The FPS Shooter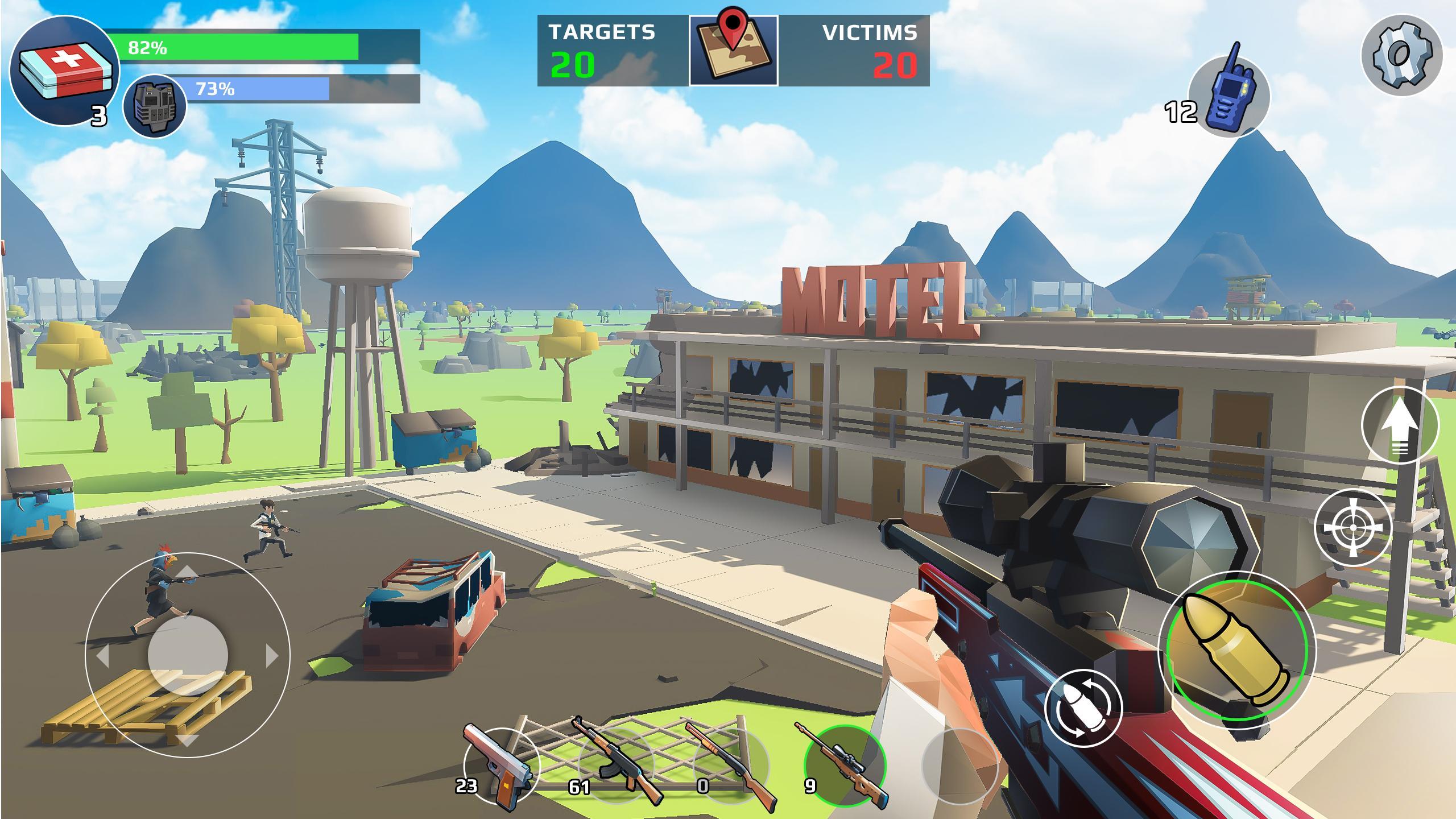 Battle Royale: the first-person shooter offers skins for every taste. By this, we mean users can explore a variety of skins with the in-app purchases, allowing them to buy their desired skins online. The game has beautiful graphics, a compact size around 74MB, and can be played on low-end devices without any issue. This FPS shooter has more than 30 types of weapons, including miniguns, sniper guns, pistols, etc. You can opt for auto-shooting, meaning you need not push the shot button, in fact, instead can perform pixel combat, and the game has a massive map size too, enabling users to have more fun.
3. Stickman Battle Royale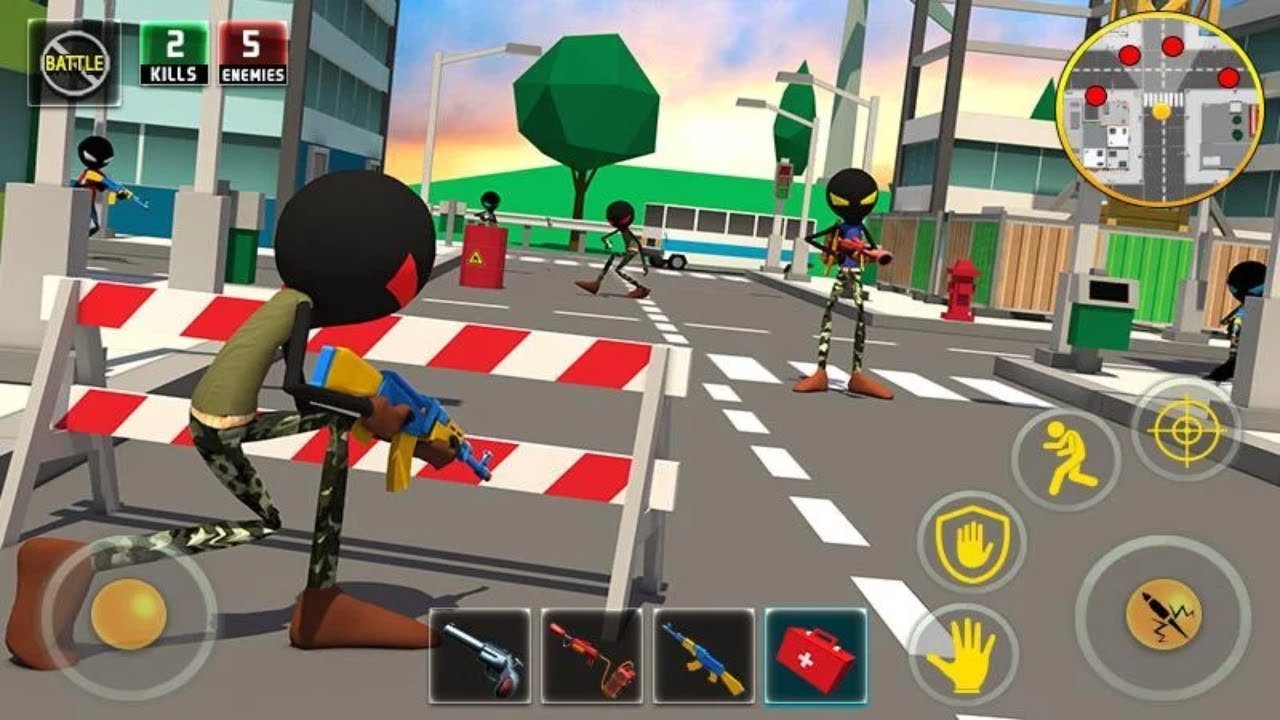 Stickman Battle Royale is not the ordinary stickman's category game. Users get a chance to dive into the battle royale with hundreds of unknown on a hostile island. The goal is to survive the 2D shooter with deathmatch mode. Players can choose from a variety of weapons ranging from long-range to pistols. The game has a size of around 21MB. Due to the availability of a large number of locations, you can use a feature called Mini-map to avoid getting lost.
Download Stickman Battle Royale
4. Battle Destruction
Battle Destruction is a wonderful offline battle royale with the players around the globe. The game has a huge snow map, day & night mode, different skins, and much more. Offered by AppNexeDeveloper, the app size is around 91MB. You can loot the rare stuff, play using simple controls, and can do a lot more in the game. Players can explore the fantasy world and can even summon mount anytime. In the end, the game consumes fewer hardware resources making it the best choice for the efficient offline battle royale game.
5. Desert Battleground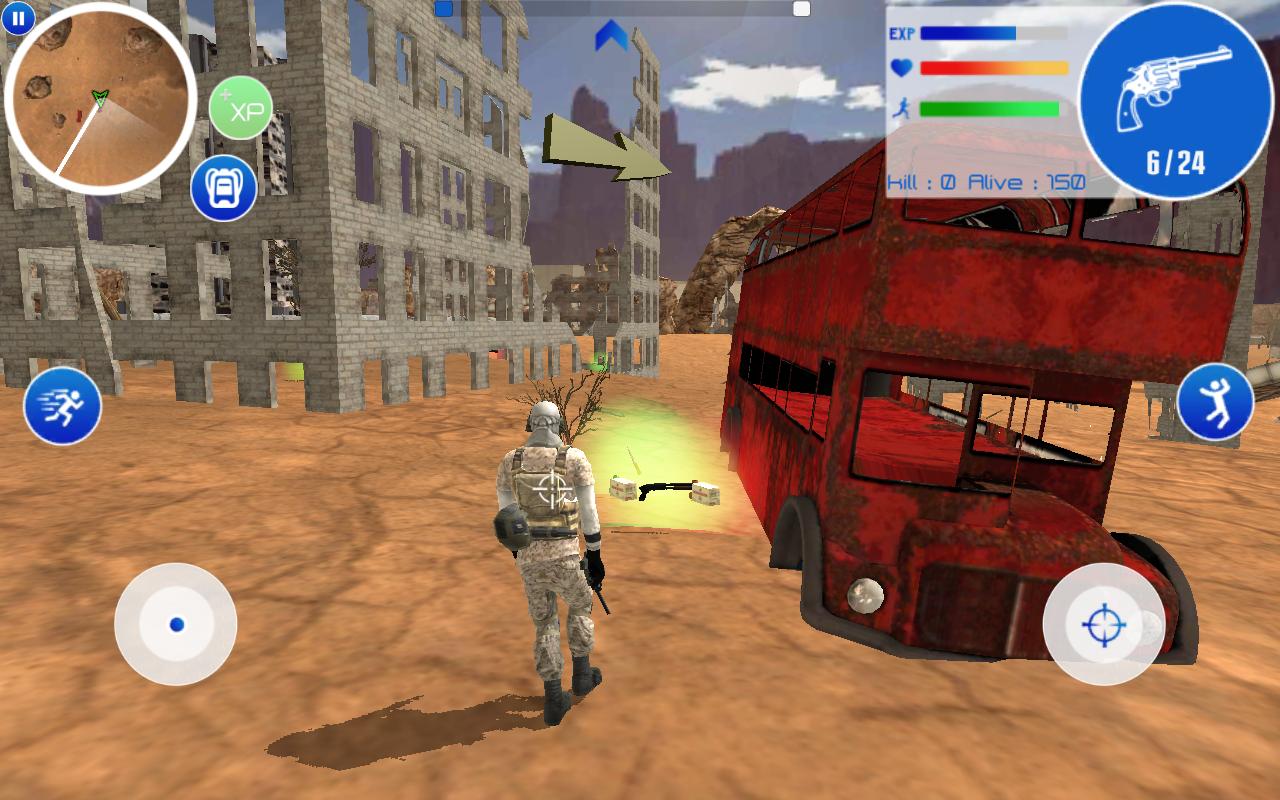 Desert Battleground is the tactical offline shooter where the primary mission of users is to survive. The game has realistic graphics quality, a vast collection of weapons and ammunition, and a huge map with dozens of enemies. The app size is near 95MB. It is one of the most popular offline battle royales. Also, it requires you to update to the 4.0 or the latest version of Android to play it smoothly. The game contains ads and offers in-app purchases as well.
6. Free Survival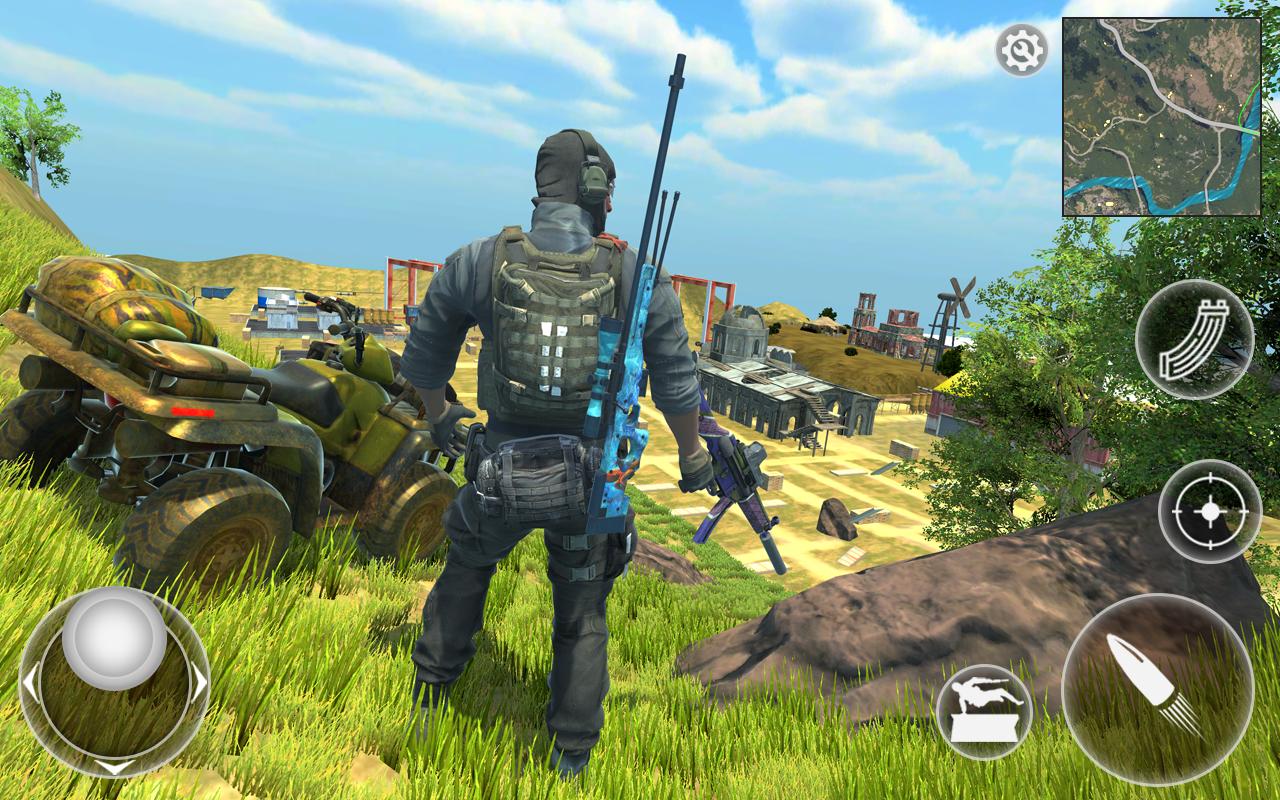 Free Survival is one of the most versatile survival shooter games with amazing graphics, strategic gameplay, exciting rewards, and much more. The game has a wide variety of weapons, environments, story modes, gunfire sounds, etc. The size is around 33MB and rated as a strong violence game (over the Play Store). You can explore multiple outfits, improved AI, locomotion of the character, improved aim system in the latest update, and is expected more in the near future.
7. The Last Stand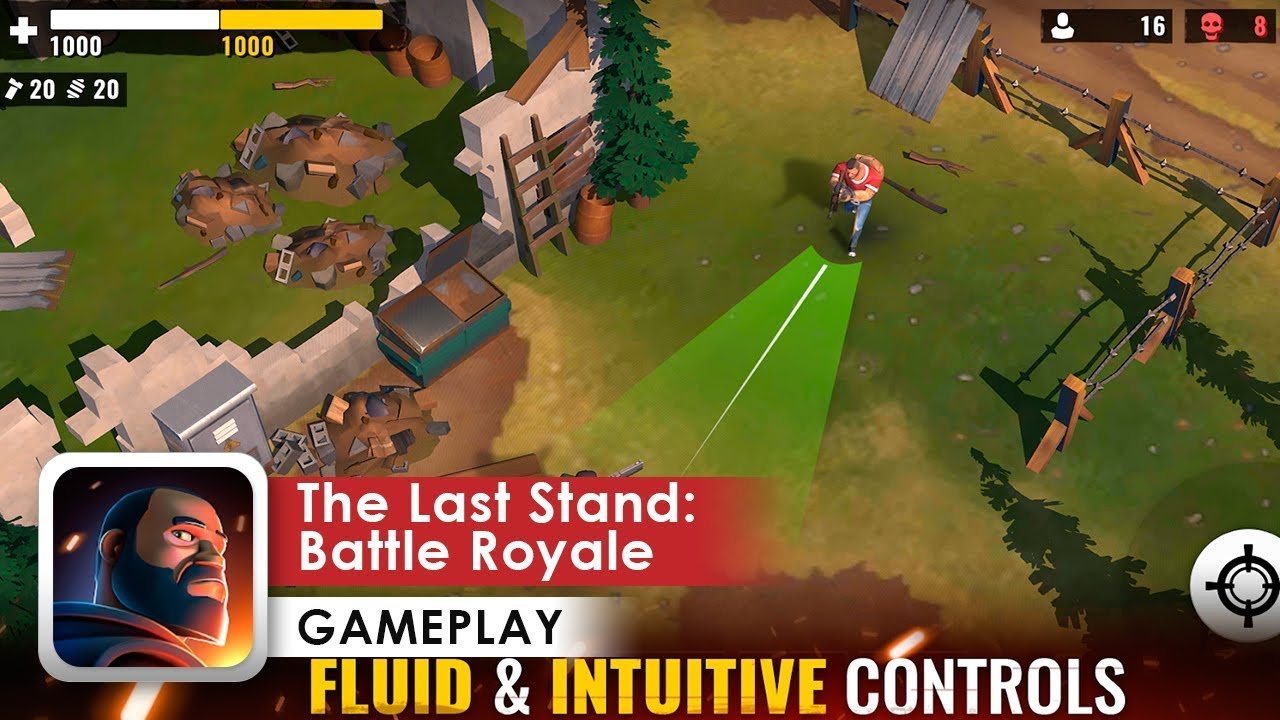 The Last Stand is zombie survival with battle royale available in a PVP shooter mode. The game has simple controls, dynamic battles, realistic graphics, and massive weapons collection. The app size is near 84MB. It requires a 5.0 and up version of Android for operation. Rated as the mild violence game, The Last Stand has 4.2 ratings over the Play Store.
8. Blood Rivals
Blood Rivals is purely an action battle royale, loved, and adored by thousands around the world. The game has awesome graphics, consumes fewer resources, and easy to play. The size is almost around 65MB. It's a first-person shooter with PVP multiplayer mode. The Blood Rivals also has all the modern weaponry, vehicles to drive to hunt down other players, power raiser, and much more.
9. Dinos Royale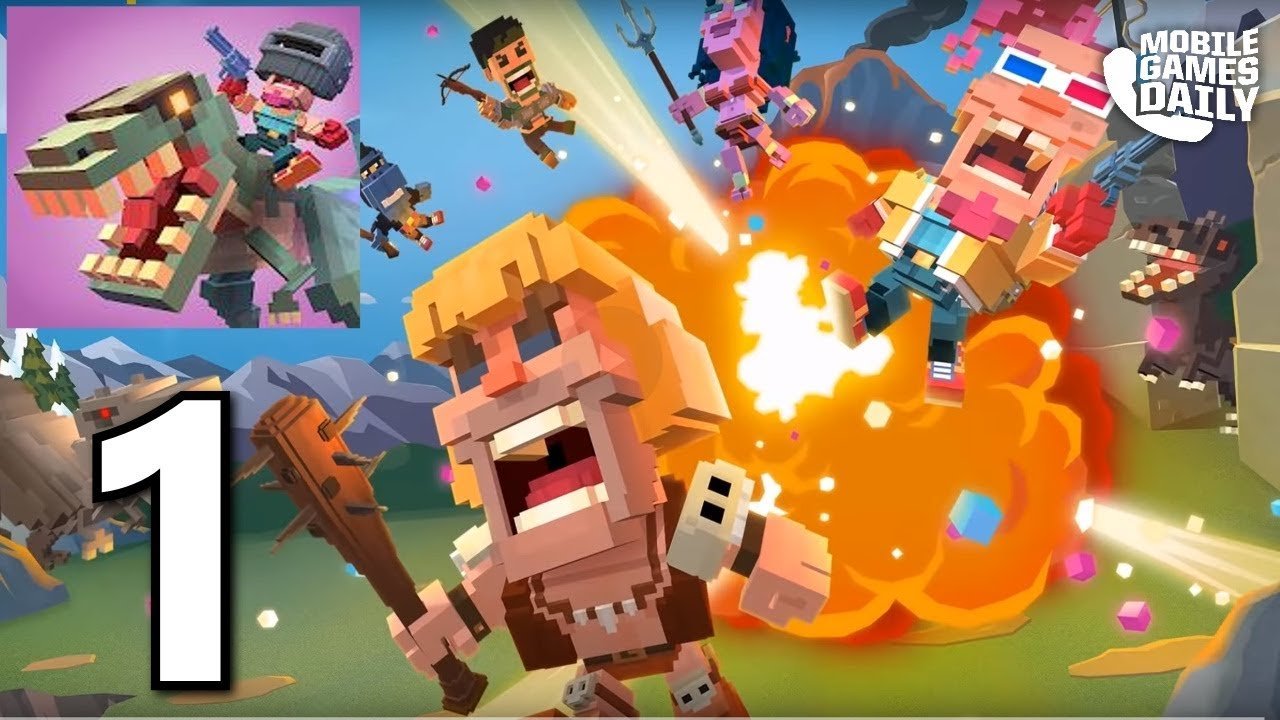 Dinos Royale is a powerful PvP battle royale with 70MB size and million-plus downloads. The game has guns, armor, and several loot places for enriching gameplay. As a surprise, you can ride dinosaurs instead of ordinary man-made vehicles in this game. Epic size map and intense gameplay are some of its key highlights.
10. Free Battle Royale
Free Battle Royale is a battleground survival theme-based first-person shooter with 500k plus downloads. The game has decent graphics, real-world maps, several weapons, and everything that a battle royale has. The size is near about 41MB. It requires 4.3 and up Android version to operate, and last updated on 1 August 2019 with fixes to minor bugs and smoother gaming experience.
11. Axes.io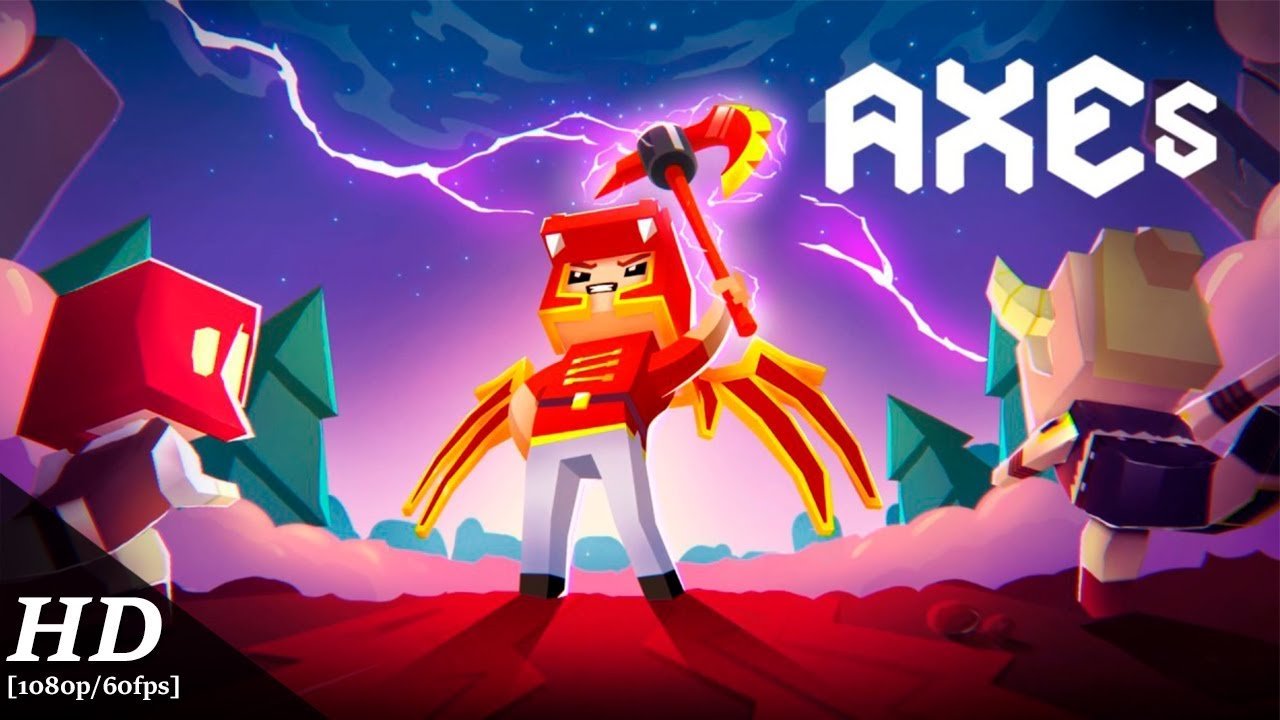 AXES.io is a mobile battle royale where you toss axes as your life depends on it to be the last player standing. Play online and offline, you get to battle against real players with 40+ weapon types. Axes.io Offers a number of different game modes and lots of maps with unique gameplay. io games offline are also available if you don't have an internet connection. io online games are simple multiplayer games where you battle other players on and offline to try and survive as long as possible.
Conclusion: So these were some of the best offline battle royale games. If you find this article useful, do let us know in the comment section below. We would love to read that.
If you've any thoughts on Top Free Offline BR Games Like PUBG Mobile without Internet, then feel free to drop in below comment box. Also, please subscribe to our DigitBin YouTube channel for videos tutorials. Cheers!